Festival Outfits for Guys:
Men are not so much into fashion or style (so they say…) but actually, in festivals more often than not we have seen men being really creative when it comes to their festival outfits. That being said whether you have never been to a festival and you want to pick something nice for yourself or whether you are looking for inspiration or ideas, guys this is it!
Find below a selection of great quality products that we have deemed festival-worthy and that will make you POP like never before!
This article breaks down into 4 parts:
Note that all the items that are listed in this article (and this is valid for the whole website) are 4 stars out of 5 and above. We want you to get the best out of this post and save you some time in your outfit research for cheap.
1) Festival Tops For Men
Men's Cotton Linen Henley Shirt Long
Have a look, multiple colors available!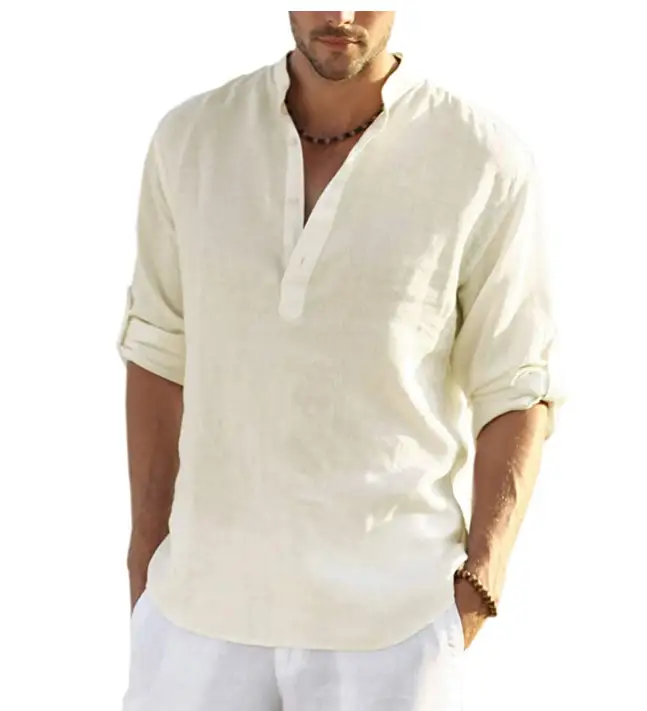 The all-over print is quite big in festivals as they will make you pop in the crowd like crazy! Pick the color that matches best the rest of your outfit, you will find many possibilities with this t-shirt! Graphic All Over Print Tshirt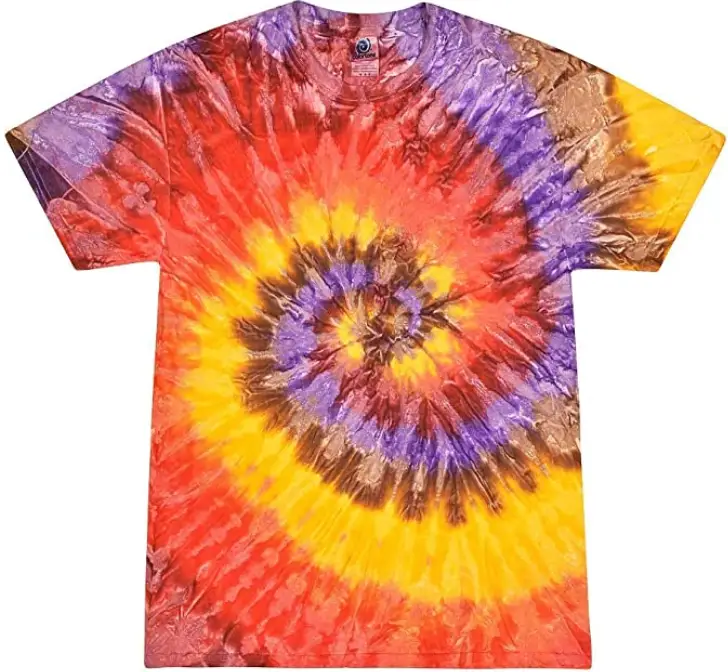 Men Hipster Hip-Hop Urban Tees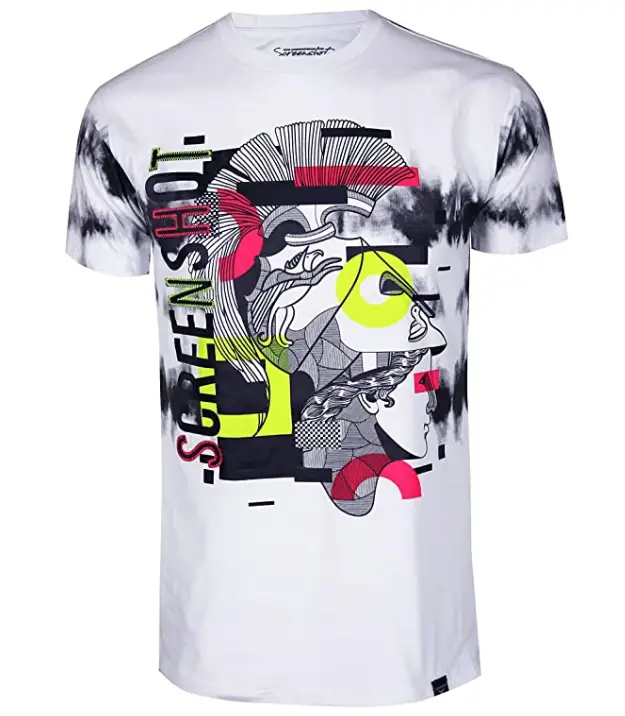 Men Hipster Hip-Hop Urban Tees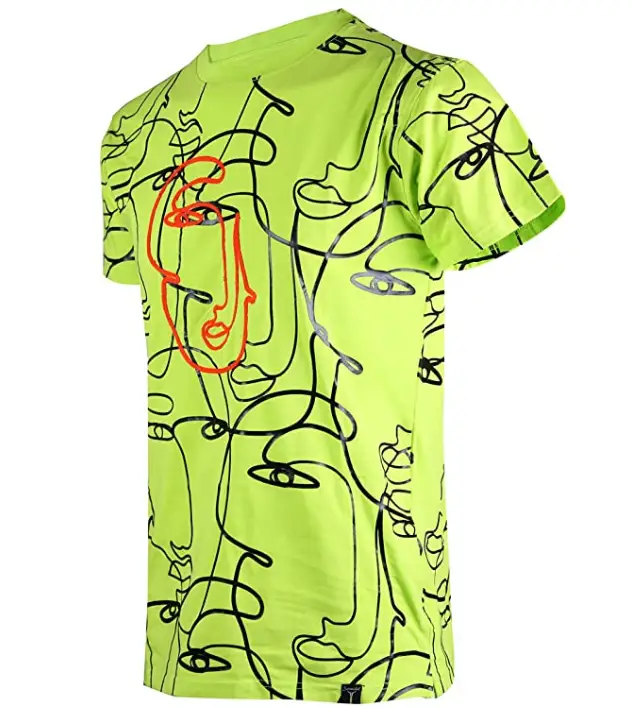 Men's Hipster Hip-Hop Premium Tee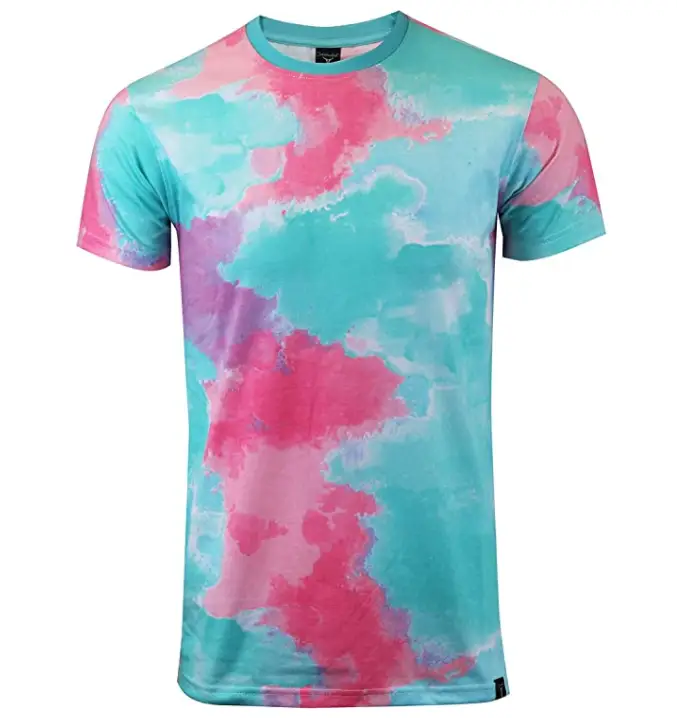 Jersey EDM Festival – Trippy Pineapple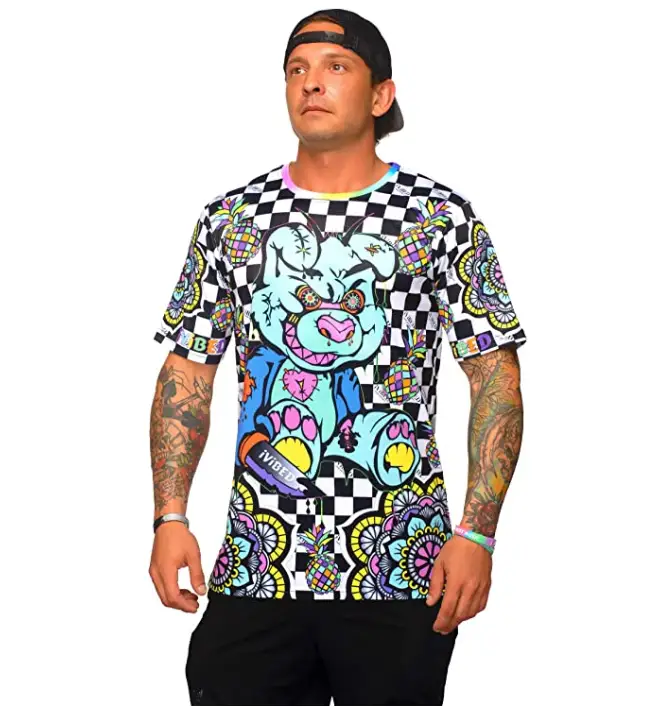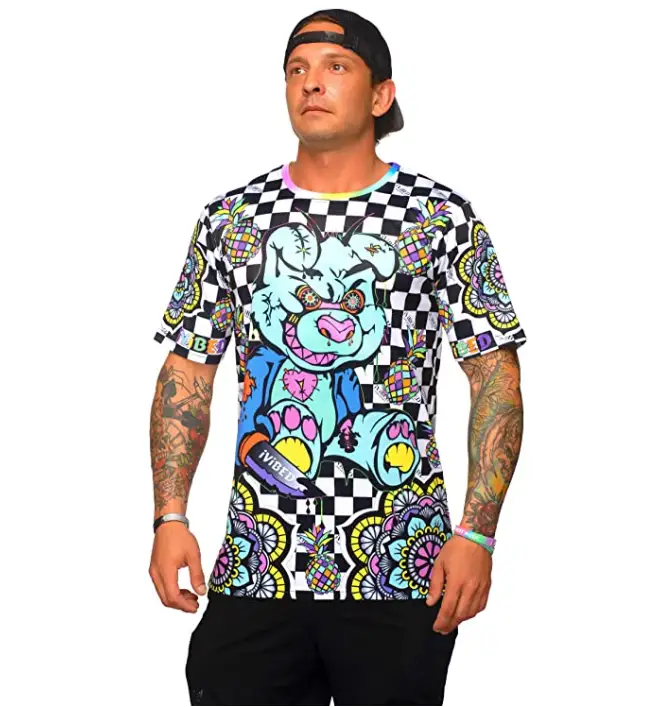 As festivals usually take place during Spring and Summer a very cool tank top will be THE outfit you need, simple, exotic, and airy!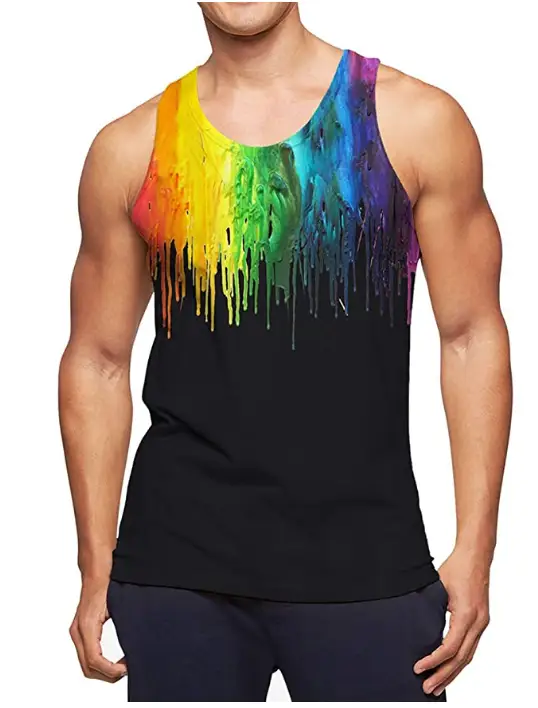 Men's Vibrant All Over Print Sleeveless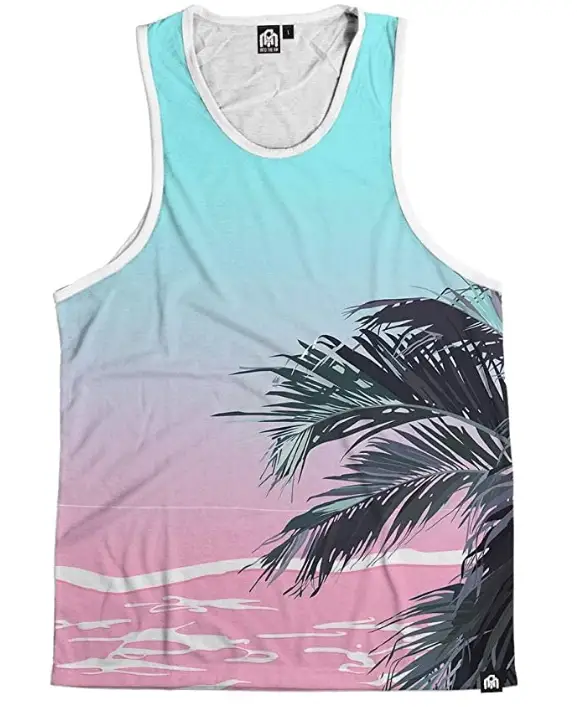 Men's Vibrant All Over Print Sleeveless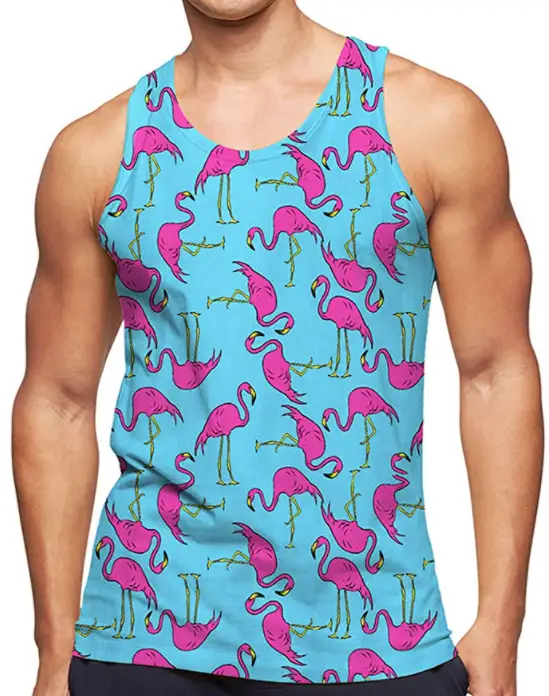 3) Hawaiian Shirts are big as well
Cotton Button Down Short Sleeve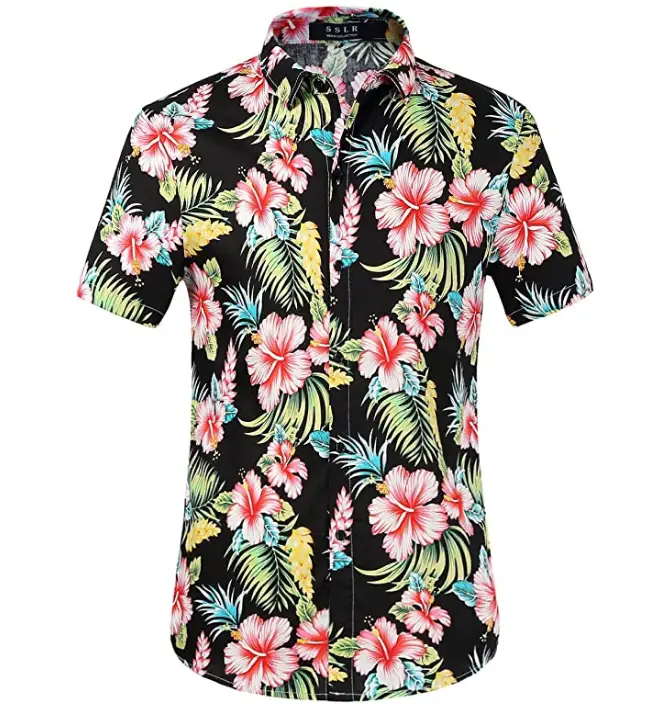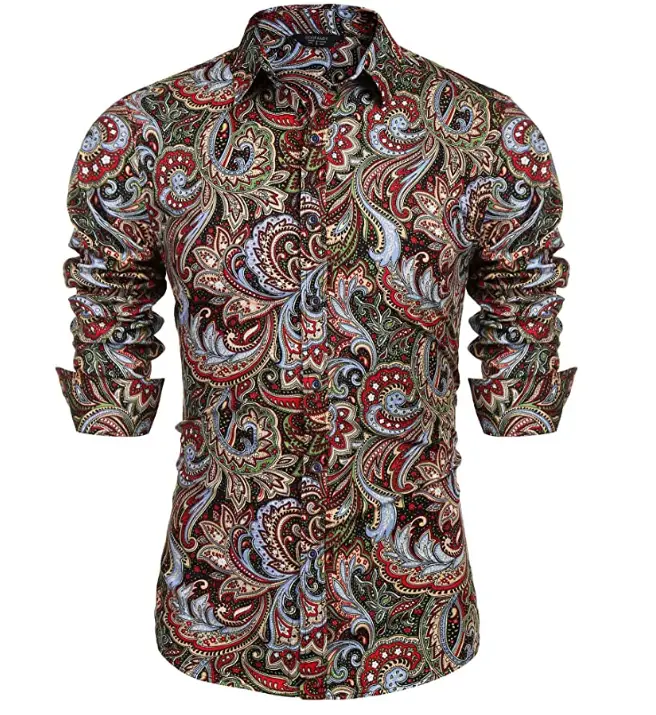 Men's Pineapple Casual Button Down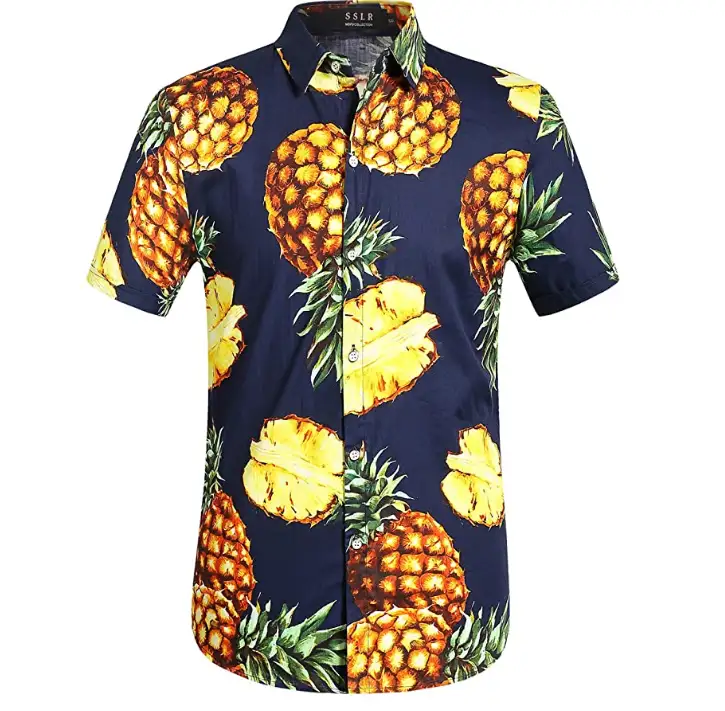 Shirt Tribal African Caftan Boho Unisex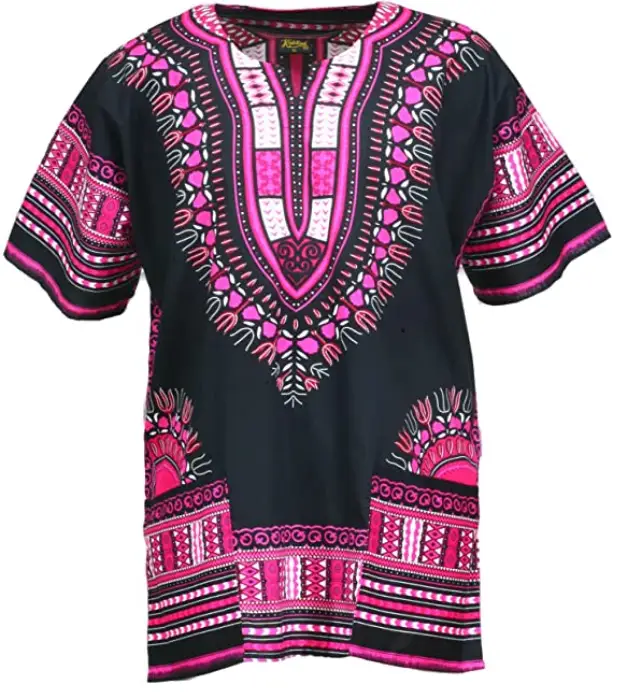 Linen Mandarin Collar Roll-Up Sleeves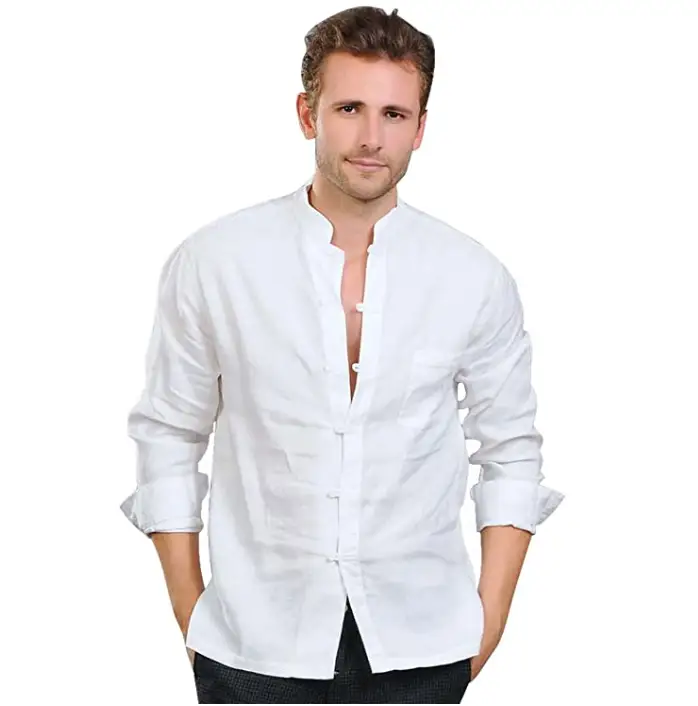 2) Festival Bottoms For Men
1) Shorts
Men's Athletic Shorts – Vibrant Summer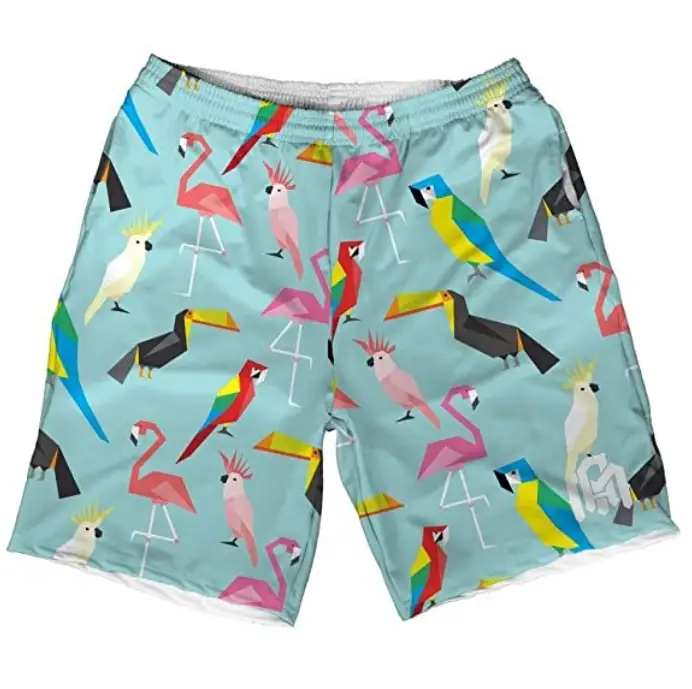 Men's Athletic Shorts – Vibrant Summer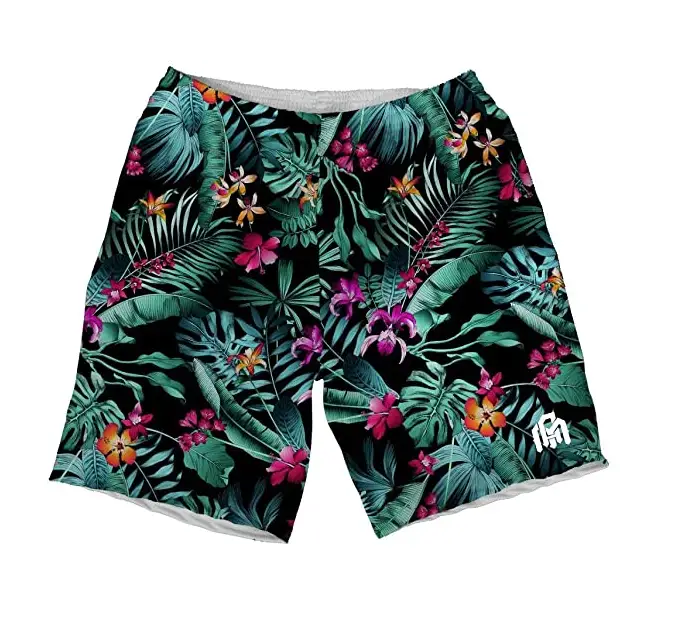 Men's Athletic Shorts – Vibrant Summer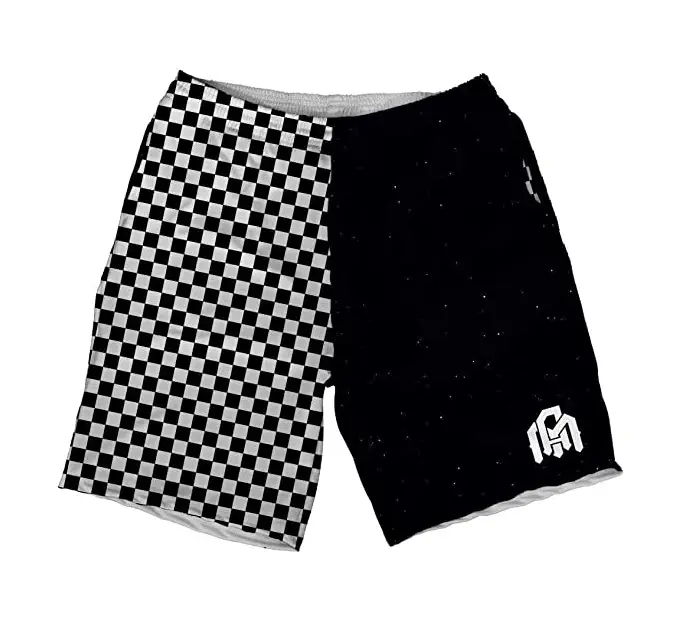 2) Pants
Patchwork Cargo Trouser Wide Leg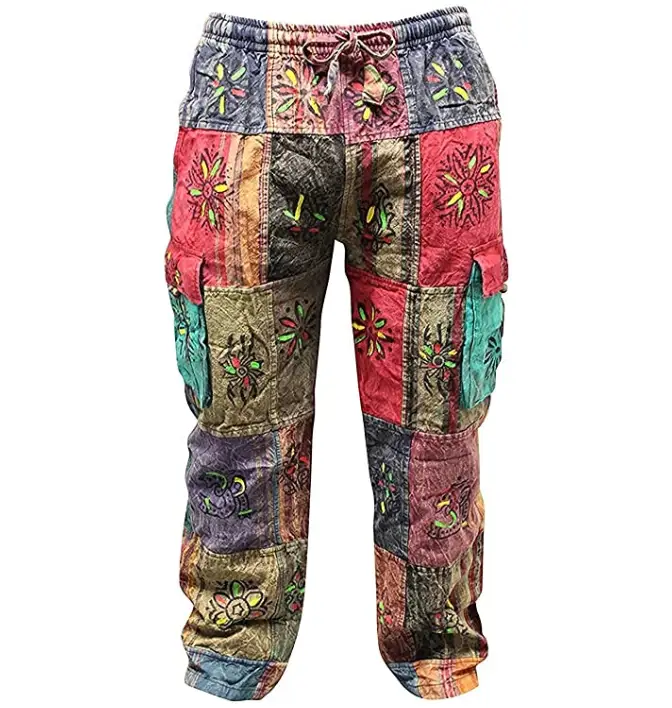 Men's Cotton Casual Shorts 3/4 Jogger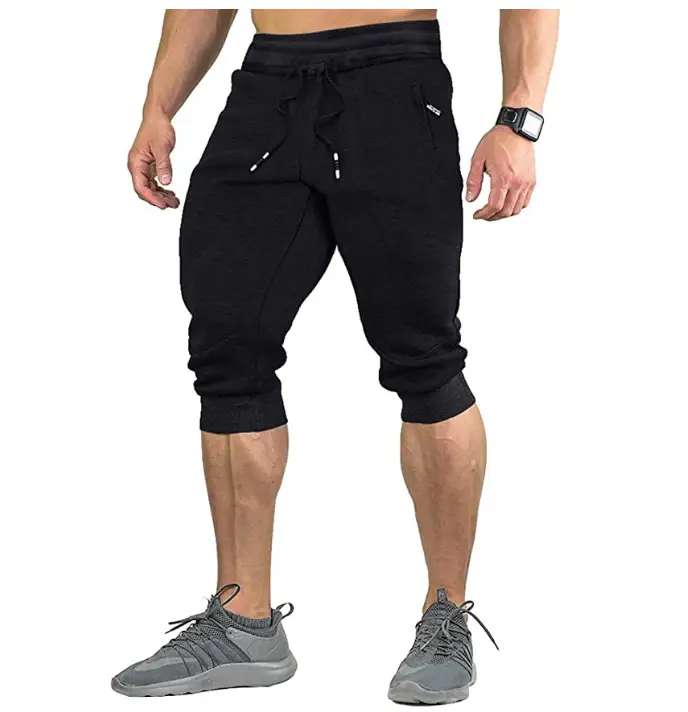 Jogger Pants All Over Print Men: These pants below could work quite well with tank tops.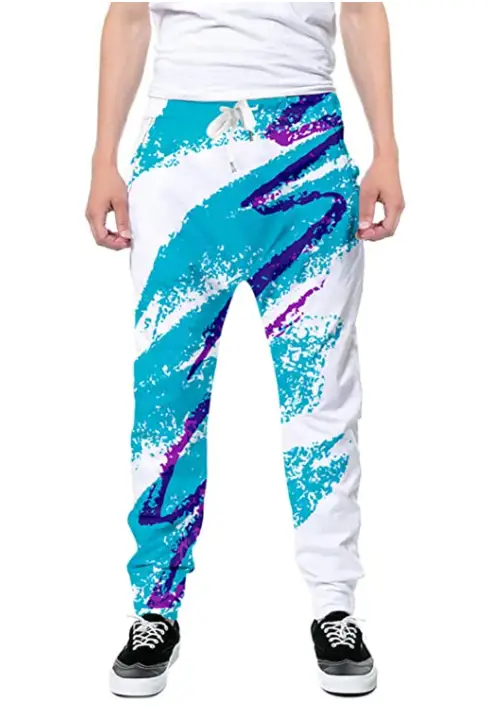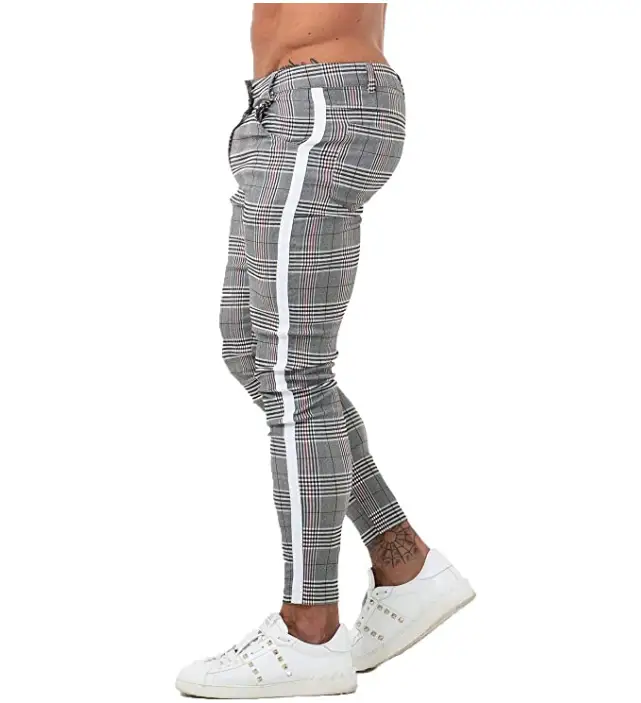 Floral Printed Casual Pants for Men
You can also change it up in terms of style and go floral!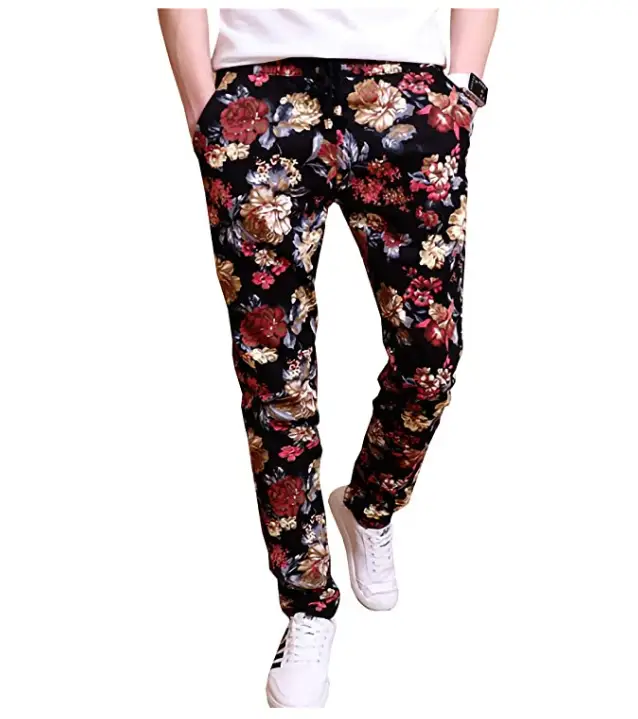 Slim Fit Joggers Tapered SweatpantsSlim Joggers can work quite well for festivals!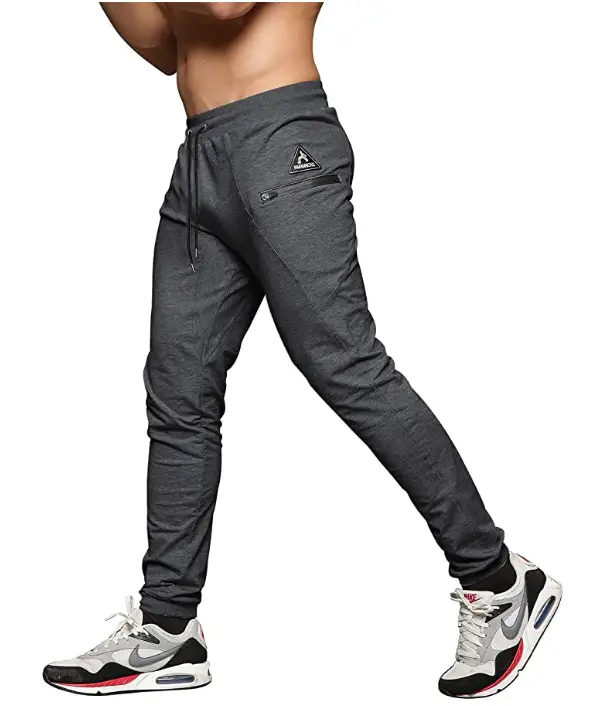 Yes for those of you that did not know about them, they exist! We picked that one as a preview, many different meggins with this reference are available. Go Check it out!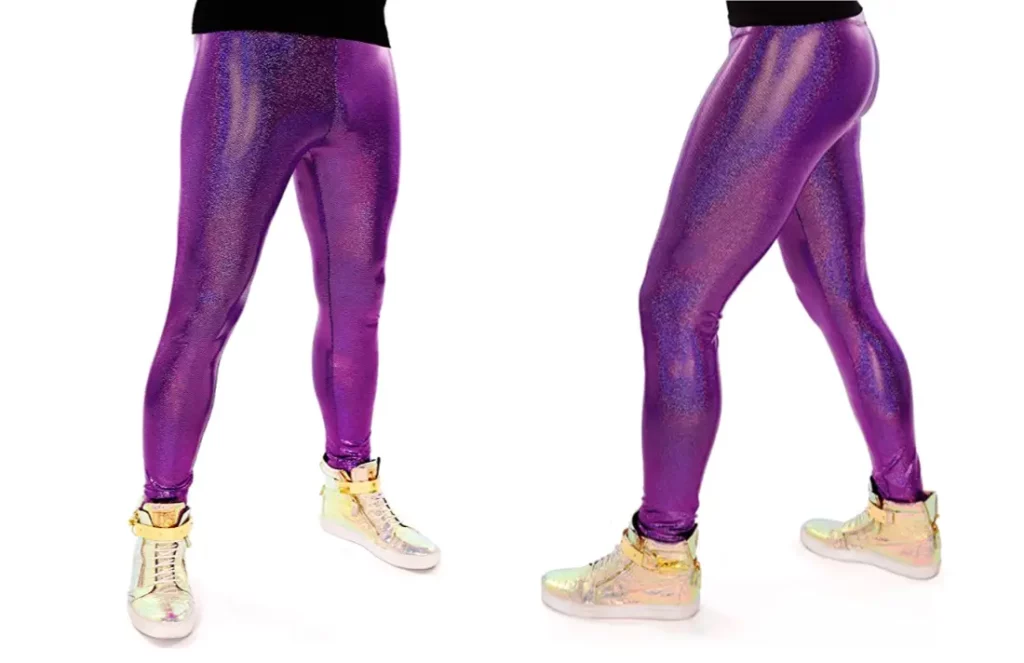 Pants Zebra Neon Pink On the picture below it is not so much the wig we are pitching but the pants, even though wigs are great for festivals. As those events take place in Spring or Summer, a wig will make you sweat the first seconds. This is a full style on its own, with these pants you can wear whatever you want, your festival outfit is done :)!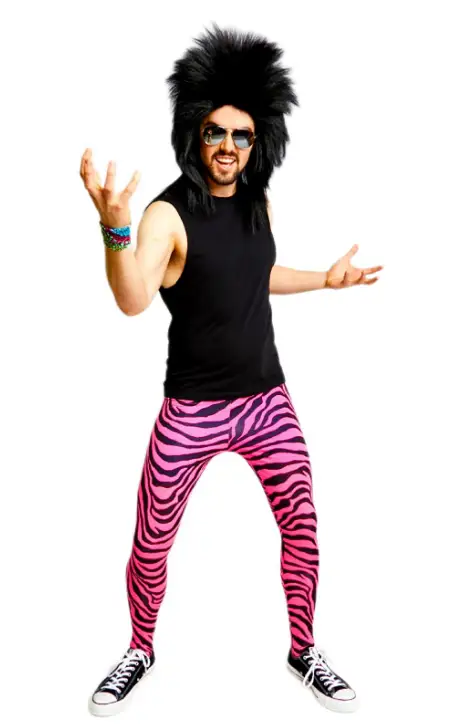 This is going to be our winner in terms of cool funny and effective style, you WILL POP no matter what and you have so many styles and colors to choose from, being short sleeves for the Summer festival you will be at ease. Have a look below.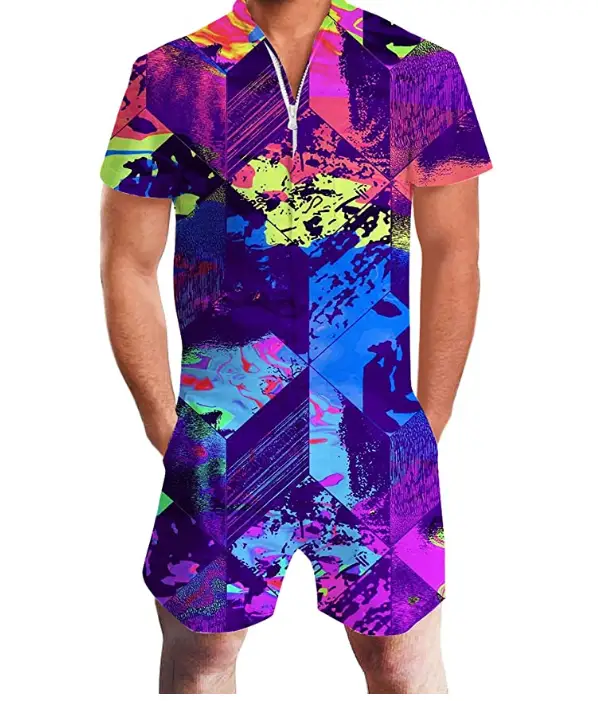 Romper – Original Rompers for Men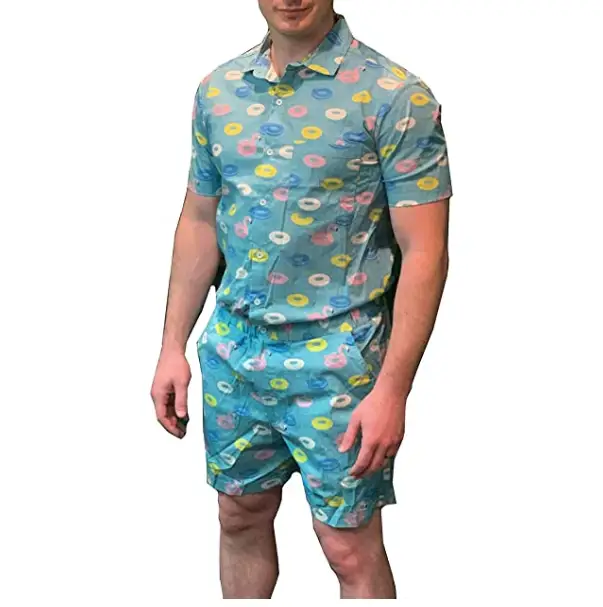 Romper – Original Rompers for Men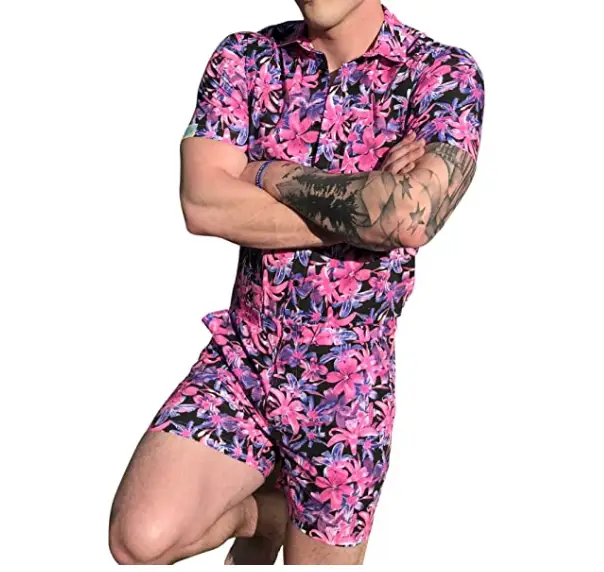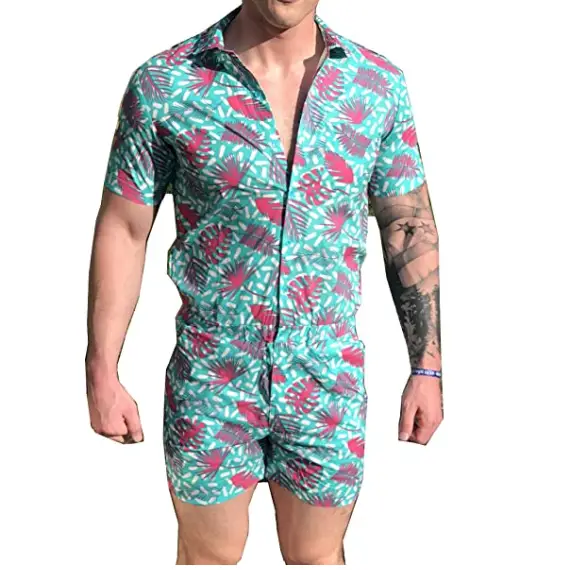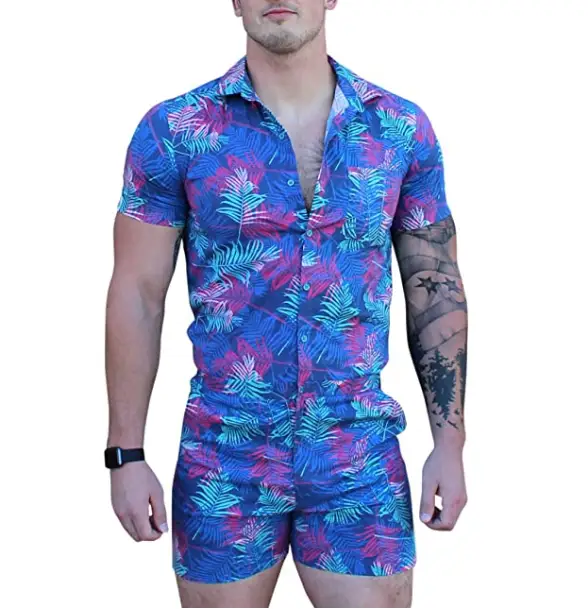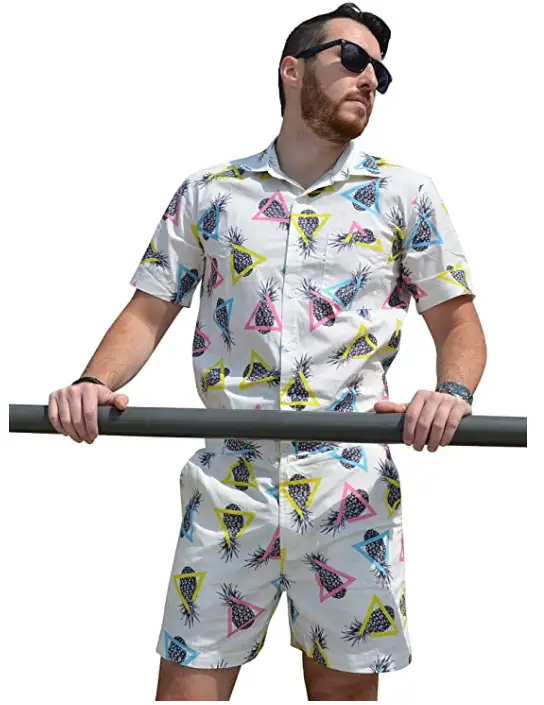 4) Accessories:
Headband Headscarf fits All Men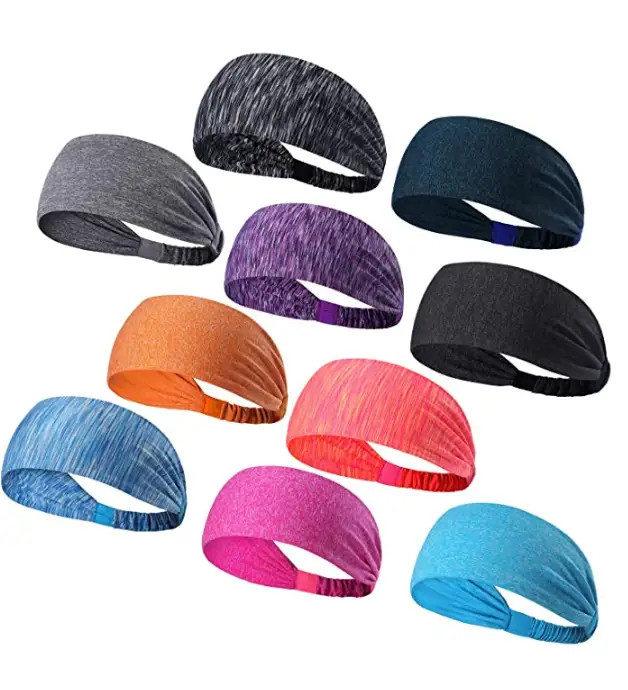 Cool Neon Mask: This mask could be more relevant in raves than festivals you could say but depending on your style it really can be a great addition to your outfit. You will find many different types and styles of masks with many colors to choose from, check it out!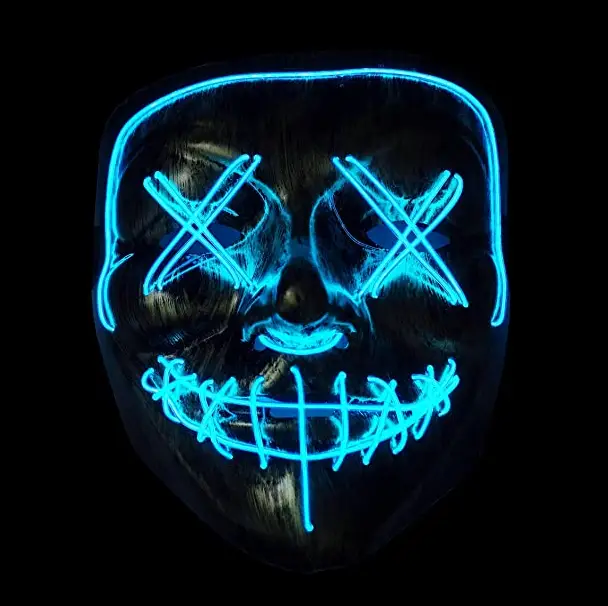 The Cool Neon Tron Glasses: Yes, it is a picture of a female but man you get the idea, these glasses will be a nice addition to your outfit as a neon/cyberpunk style which is cool.
The "COVID Or Not Stay Awesome" Mask: Even though this is not ideal because dancing or jumping will make you pant if when you read this and COVID 19 is still a thing or we have a new virus coming in, this mask will do the trick and you will stay healthy & cool, so protect and enjoy yourself!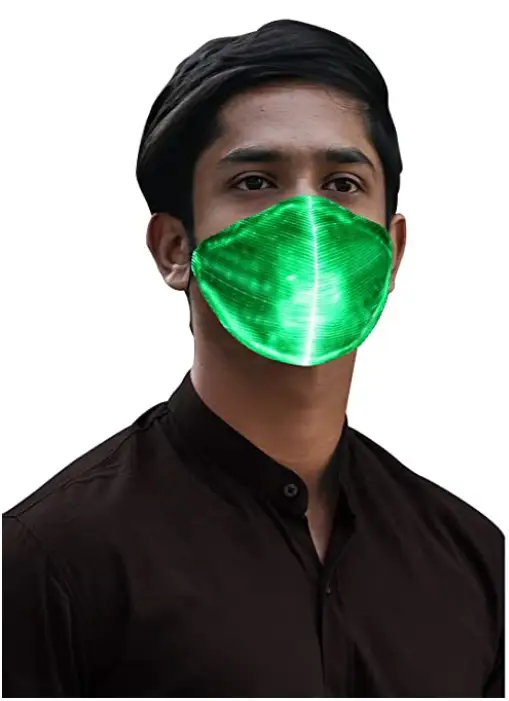 We will keep on refreshing this listing as new great products pop up from time to time, and the idea is really to provide the best selections so you can be confident regarding what to buy for your next festival or event.
We hope that what we listed did help you or inspired you, saving you some time in your research.
Enjoy your festival or your event! Take care!