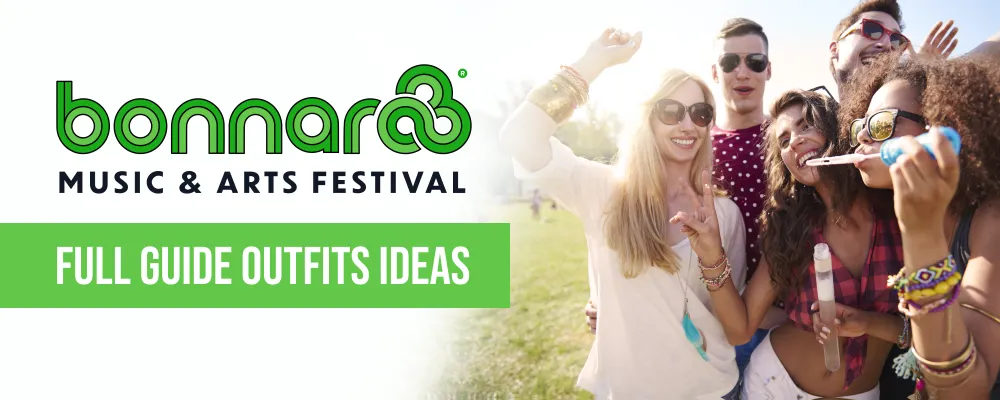 Bonnaroo belongs to those Festivals where you can wear about everything imaginable, that being said, this guide is here to give you the best outfits inspirations and the best tips so you "roole" this festival, see what we did here 😉
Bonnaroo day and night outfits
The best approach for Bonnaroo outfits is to have in mind the temperature fluctuation between day (can go up to 100 degrees) and night (can go down to 60 degrees). To be fully prepared for the occasion, we recommend the below:
Outfits for women (daytime):
Outfits for women (nighttime):
Outfits for men (daytime):
Outfits for men (nighttime):
All those links are some good examples that have been hand-picked for you (you will only find products that are 4 stars and above).
The list above is to give you a quick start on how to think your outfits through and get great examples. Now, there is no particular dress code at Bonnaroo, people have different styles like the ones you will find below from casual to ravey to chic or sporty.
Bonnaroo outfits tips
All those tips below are 101 festivals but we like to give those reminders to make sure everyone has the best experience possible.
Keep it light, you will get hot
Bonnaroo Music Festival takes place in the middle of June in Manchester Tennessee. Even if the weather is not so good you will get hot and we are not even including all the jumping and dancing that could take place.
So we recommend you to think as a minimalist would :).
Grap and carry only the necessary things and use your backpack.
One thing that we have done as a group is to have a fairly big backpack that will be passed on from person to person, yes one individual will carry a tad heavy but the rest will be free.
Or each person has his or her own backpack and roll with it.
We don't recommend carrying from the start your night gear and outfits in your backpack, leave them in your tent or your car, and come back to it when the sun goes down.
Water-friendly fabric is a good option
Besides the fact that you will sweat, Bonnaroo has its famous mushroom fountain that allows people to go under, get wet, and cool down.
This is why a lot of people use their bathing suits as their outfit:
for the ladies they usually have bathing suit top and they either go with their shorts or alike or simply their bathing suit bottom
guys just remove their t-shirt (or not) and go like this with their board shorts and flip-flops
That way, when it gets really hot you can easily cool down by just dropping your backpack getting wet, and getting back to activities or the music!
You might need to use sunscreen
Sunburns are a real thing, especially when you get them on the first day and you have to endure the sun for two more days with sensitive skin.
If you wear a casual outfit no biggie, you can keep your sunscreen in your bag and put it on as soon as you feel you need it.
But people with complex outfits, beware, as if you decide to put some on, we had instances where you could have to get almost naked to apply your sunscreen correctly.
You will have to go to the toilet
We recommend avoiding all clothing that is a bit long that could touch the ground or the toilet floor like long dresses, long fringes, and outfits that are too difficult to remove so you can easily and properly go to the bathroom.
It might be obvious but people have told us festival bathroom stories with outfits that were too long that sounded like pure nightmares…
Pro-tip for the ladies: if you do want to wear long bottoms outfits or that you want to avoid germs, the Shewee is a great alternative as it gives women the ability to pee standing up.
Toilet Bonus tip: in every article that we posted about toilets we recommend baby wipes as they are life saviors in festivals.
You will walk, dance and stand a lot
You will have to bring the most comfort possible to your feet.
Now, people always debate whether to wear flip-flops or sneakers to festivals. Well, we did the pros and cons for you below, so you know what to do.
Flip-flops vs sneakers.
Flip-flops pros:
they are almost always the best option, your feet will not get all sweaty
they are water-friendly you can go to the mushroom fountain with or without them as they are easily removable.
Flip-flops cons:
if it rains, even just one hour they will become your worst enemy with all the mud and slippery ground.
you can't really dance or jump if the area you are in is too crowded, you could lose them and people (it does happen) can step on your unprotected feet
Sneakers pros:
For light rain it is way better than flip-flops (if it rains too much you will need boots, we recommend checking a bit the weather beforehand)
Your feet are somewhat protected from people that could step on them
You have free movement with your feet, you can jump and dance and never worry about losing them
It will keep your feet warm at night
Sneakers cons:
Not ideal if it gets really hot
With all the walking and dancing you could get blisters
So, you guessed it, the best option is to bring both, but now you know what will work best depending on the weather or what you intend to do.
Bonnaroo Female Outfits ideas
Bonnaroo Female Top Ideas
Dresses
Boho V Neck Romper Long Sleeves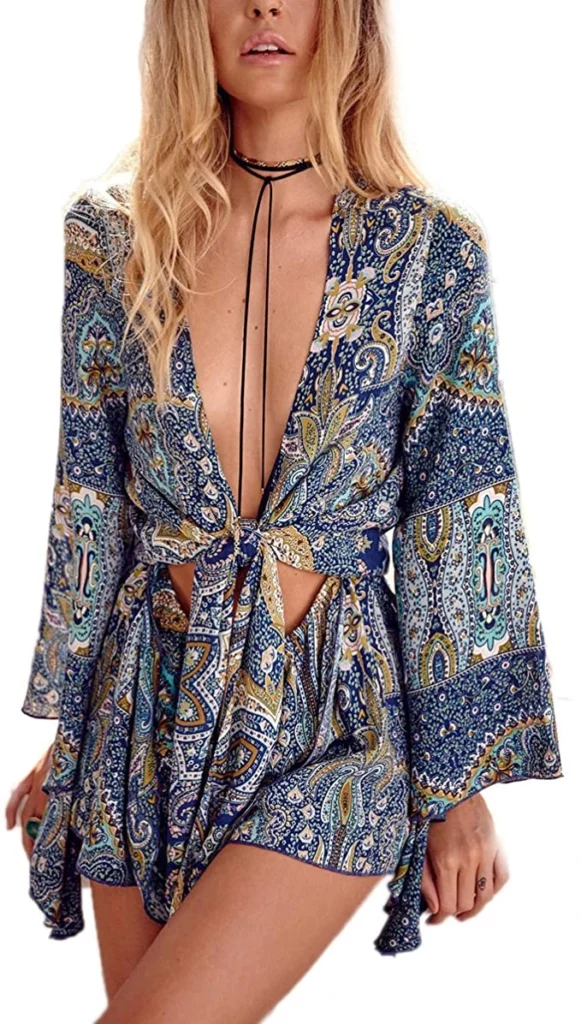 Sexy Two Pieces Outfits Tops Short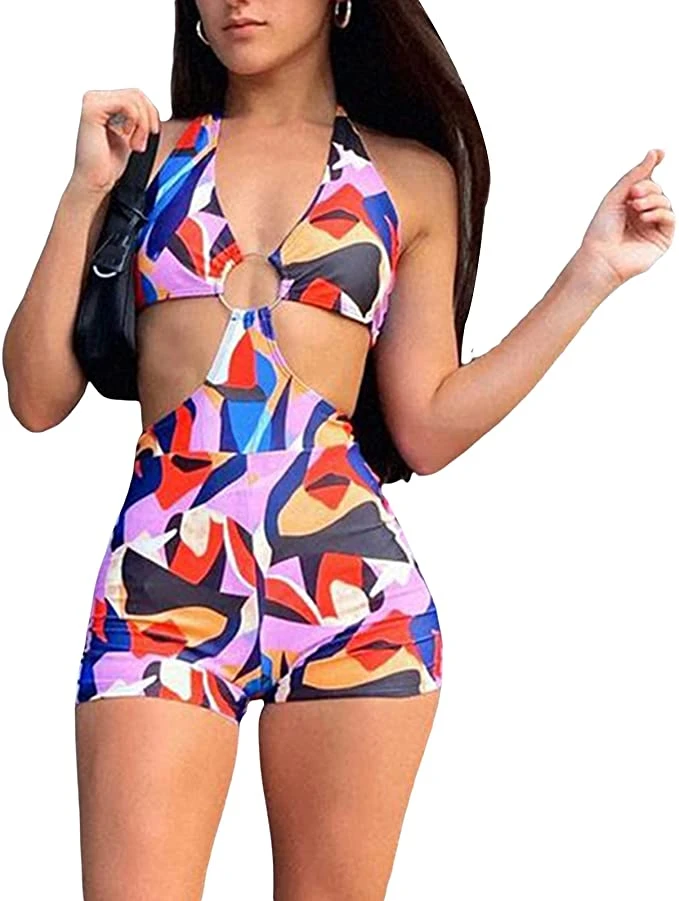 Sexy Halter Tie Dye Two Pieces Sets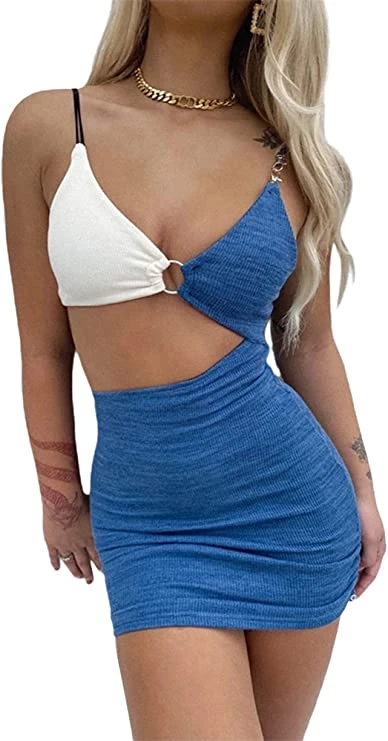 Fashion Outfits Sleeveless Tops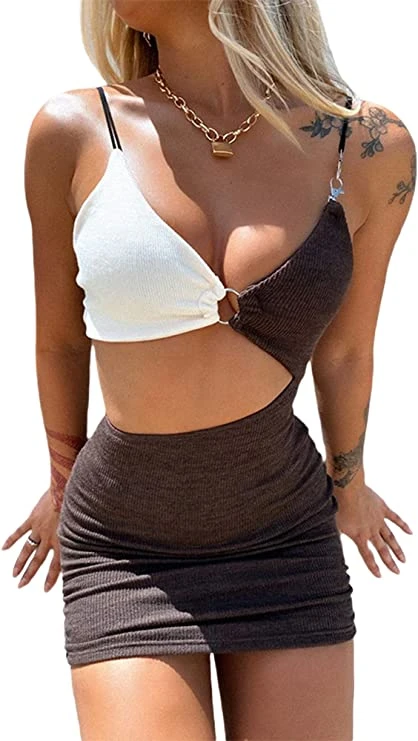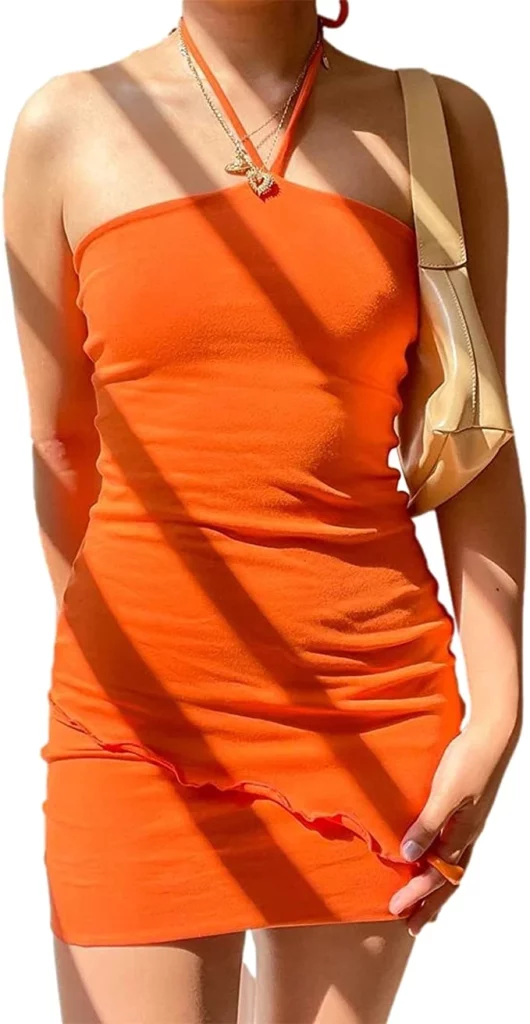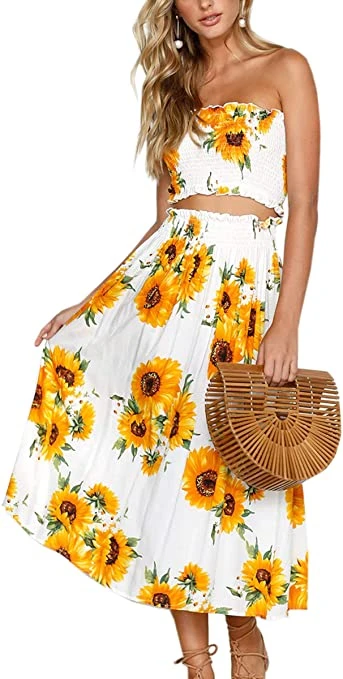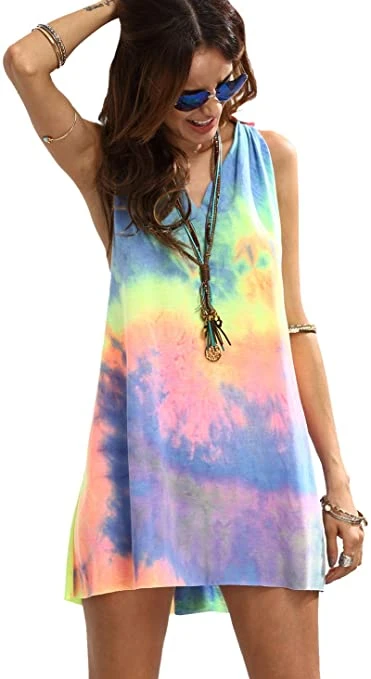 V Neck Tie Dye Tee Shirt Dress

Tie Dye Tunic Tops Tee Shirt Dress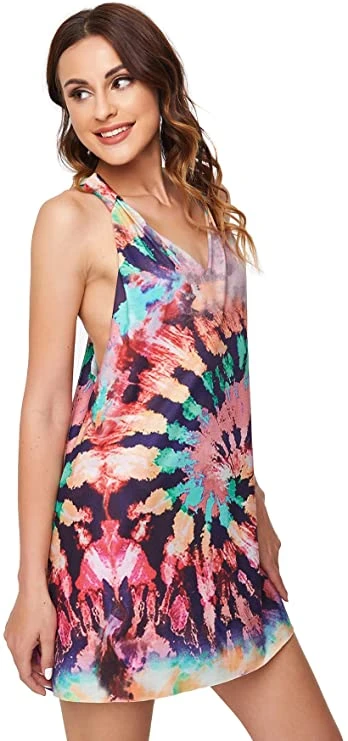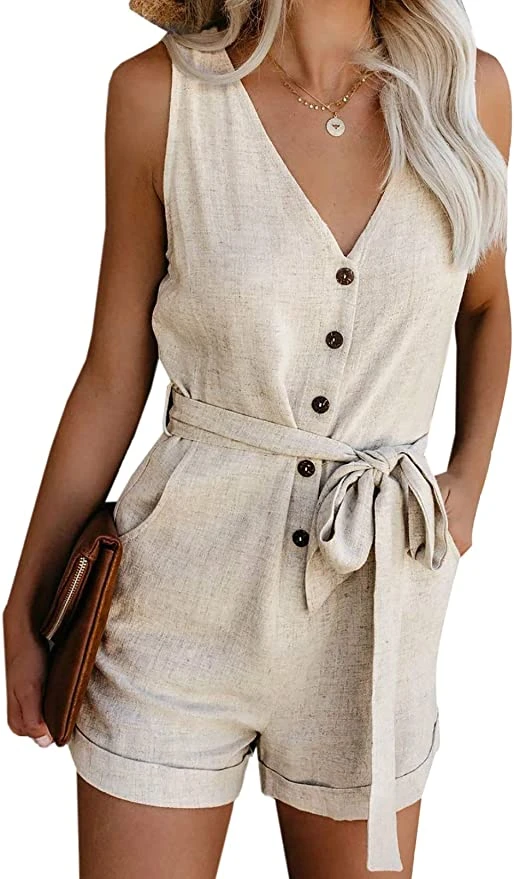 V Neck Sexy Mini Short Dresses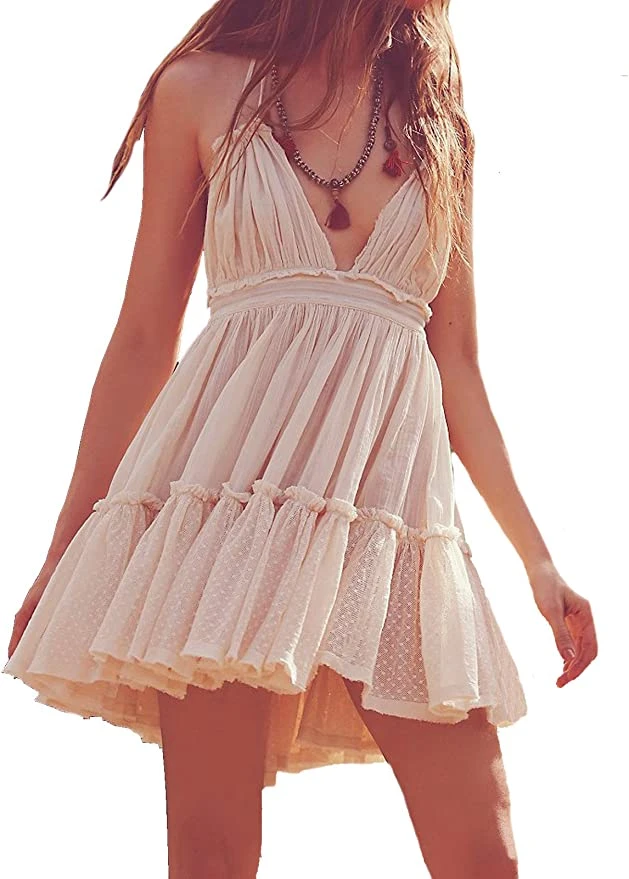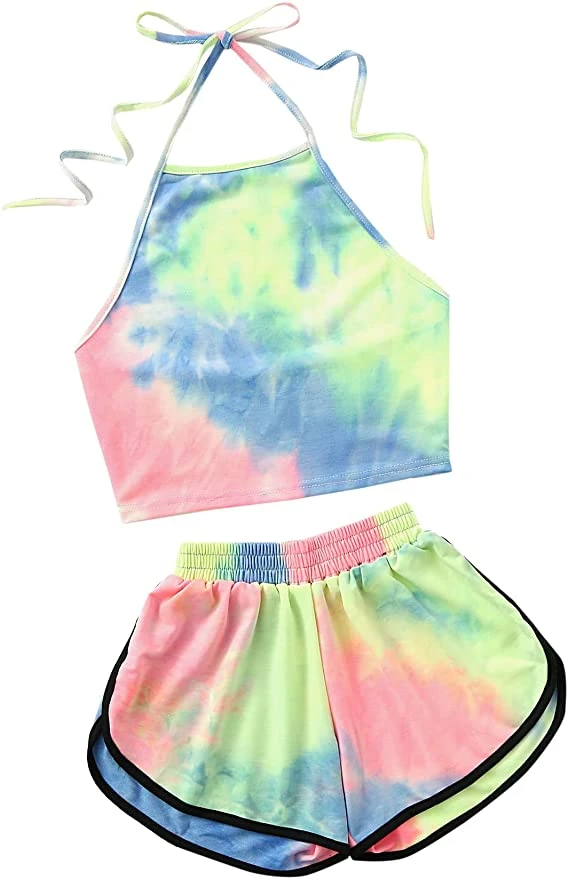 SheIn Floral Crop Top Short Set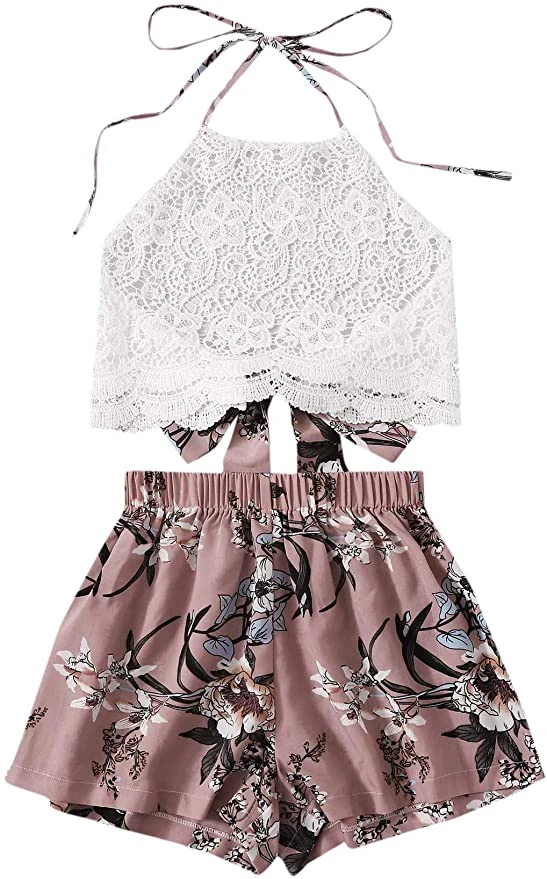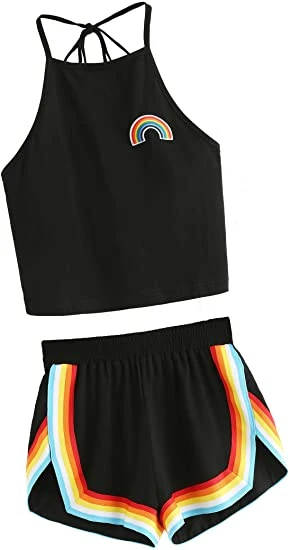 Short Romper Jumpsuit Playsuit
Check it out, many colors are available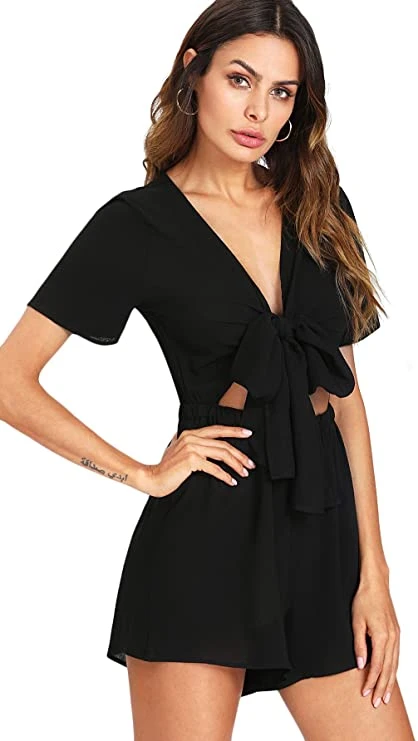 Casual Midi Dress with Pockets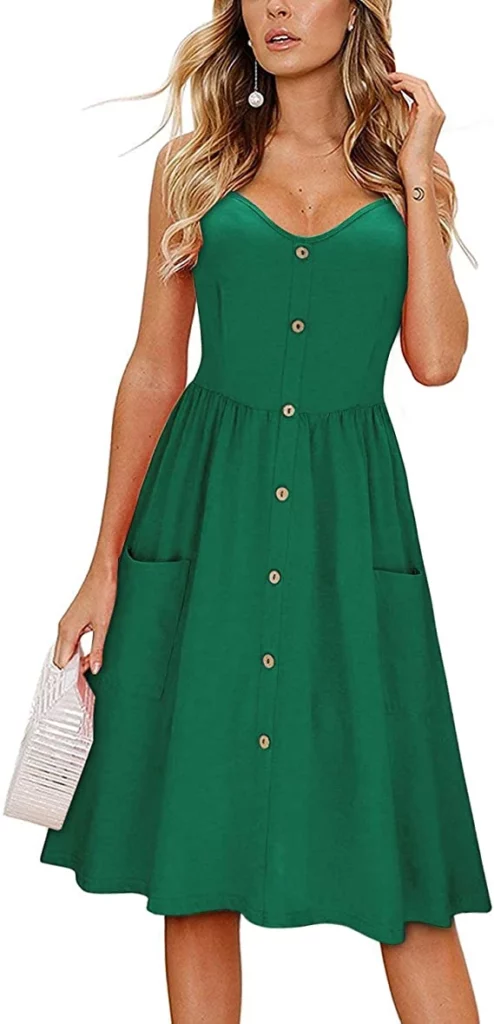 Crop tops:
Classic Tops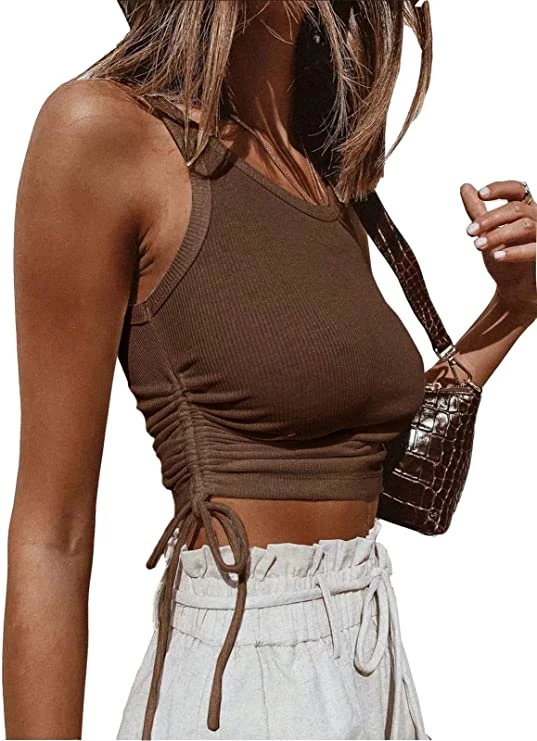 Strappy Tie Back Crop Halter Tops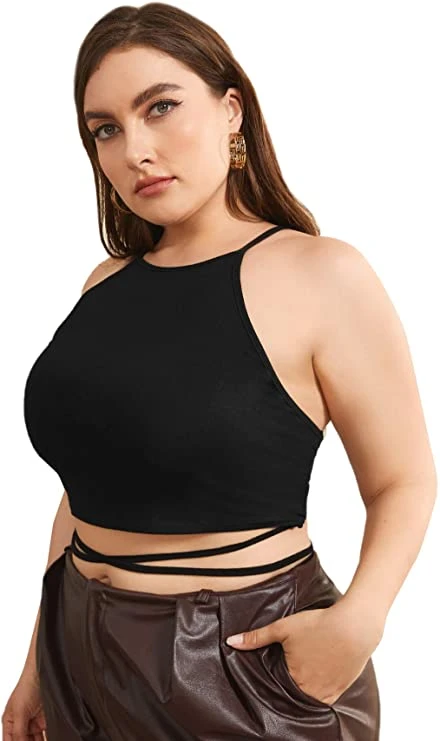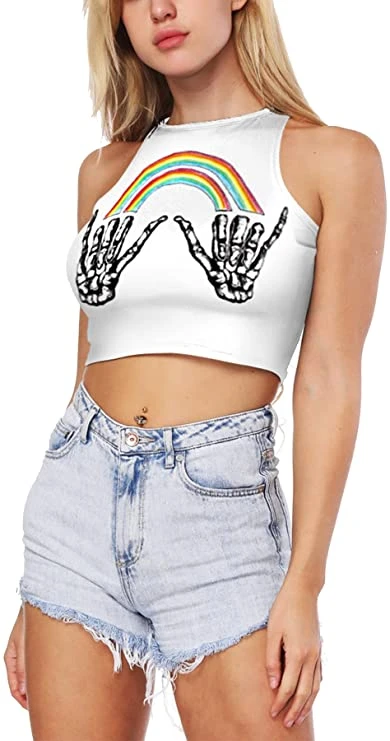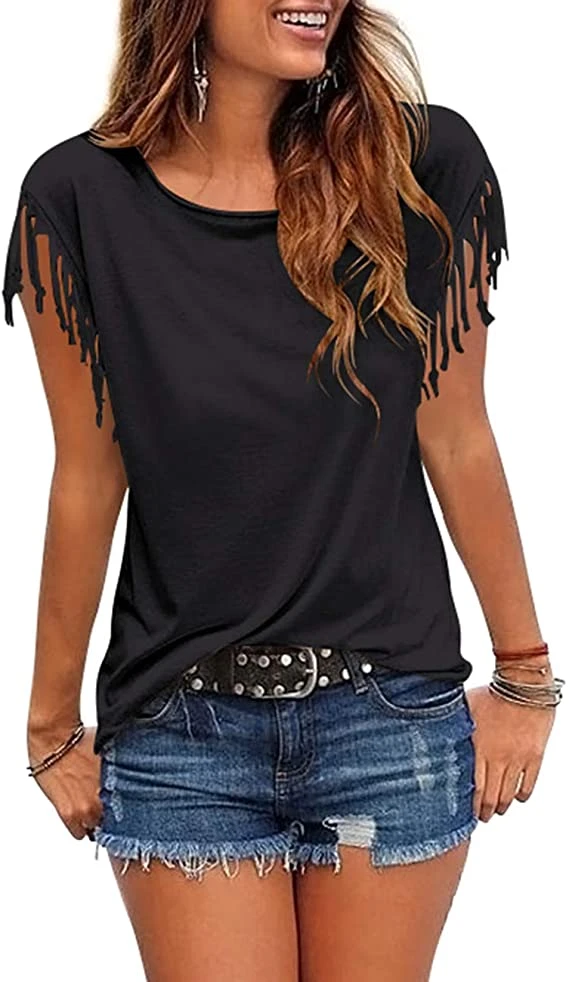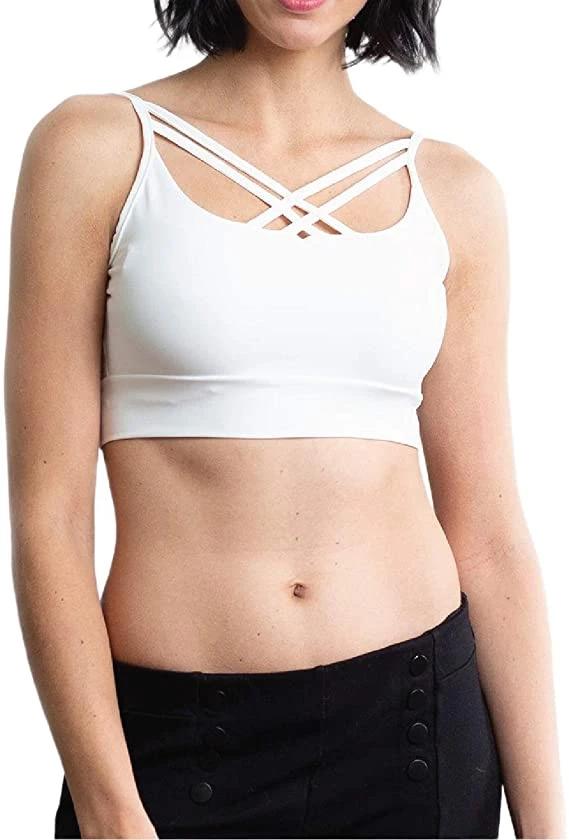 Plus Size Spaghetti Cami Crop Top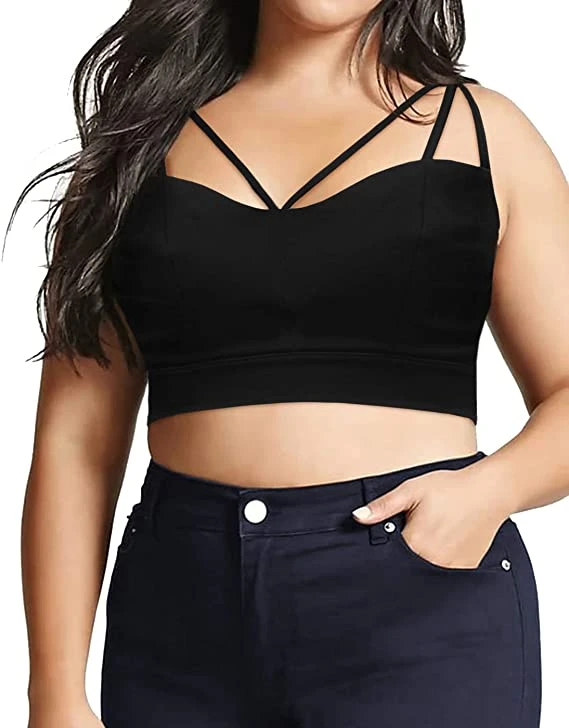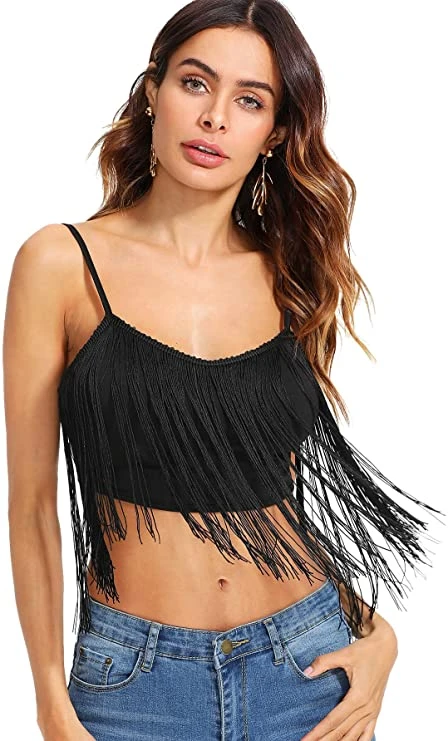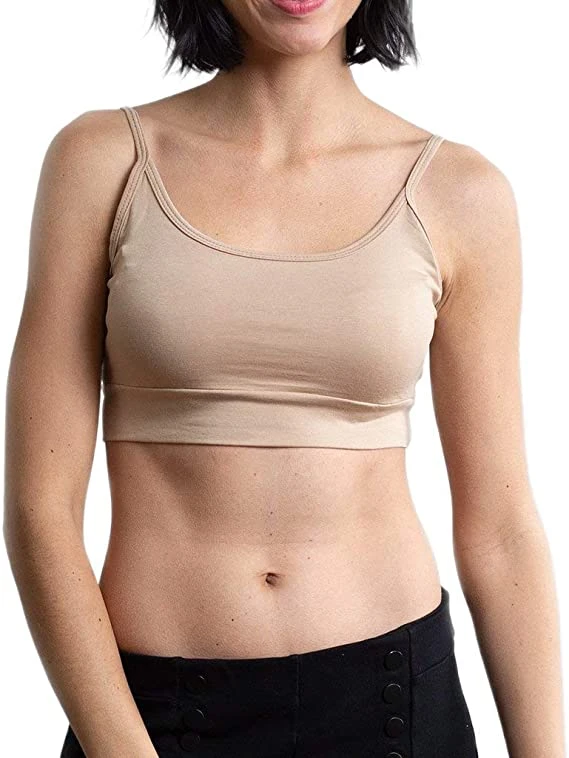 Spaghetti Strap Sleeveless Sexy Rave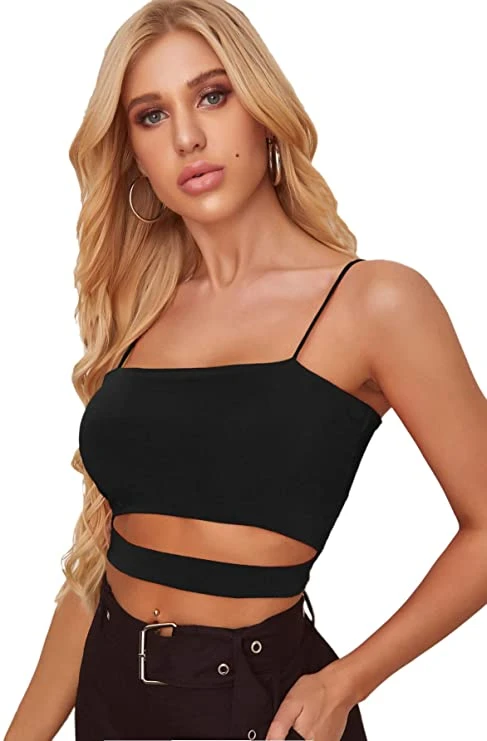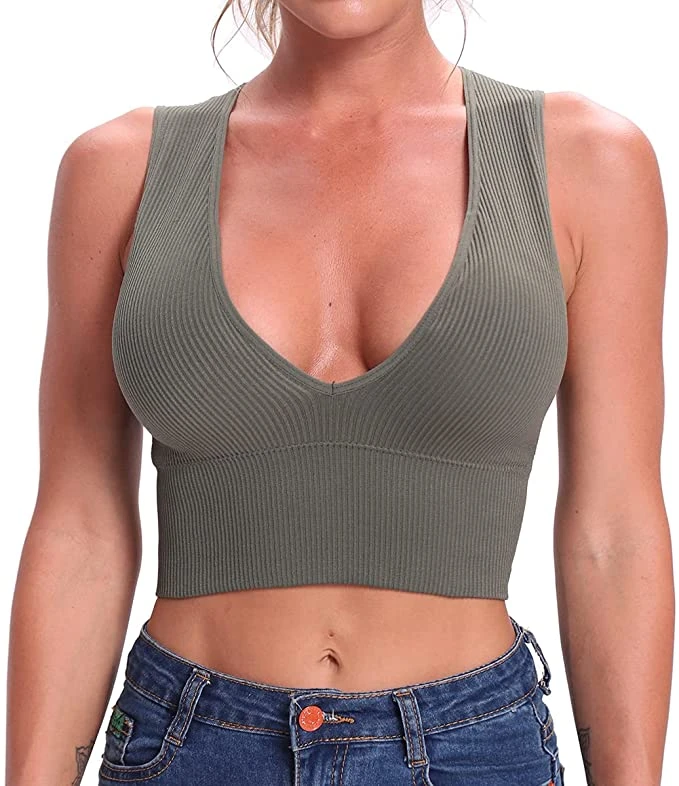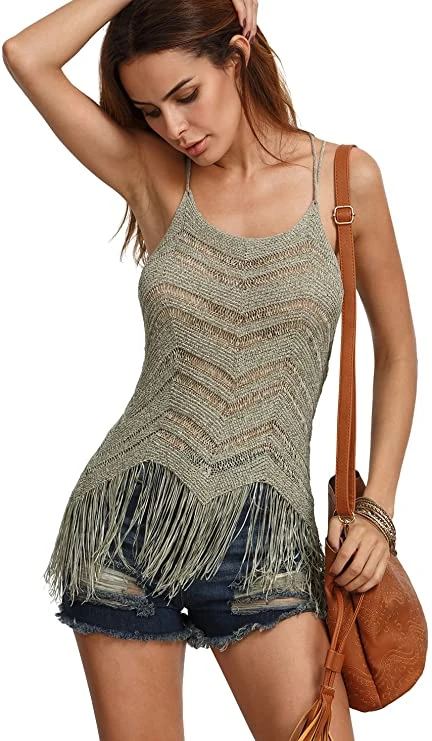 Cami Top Spaghetti Strap Rib Knit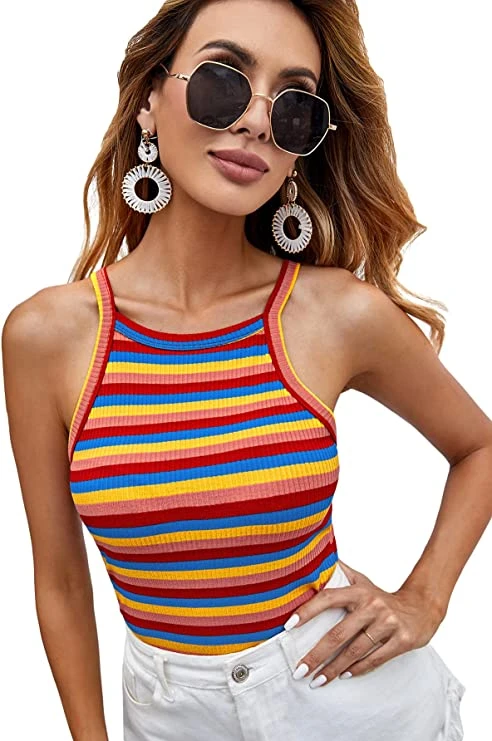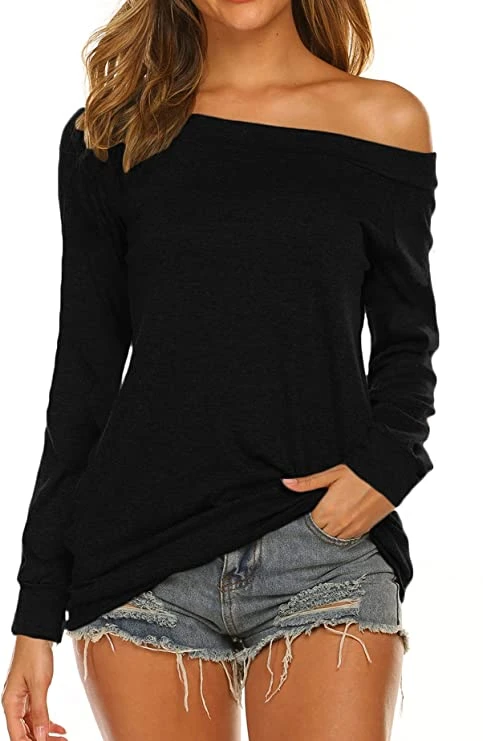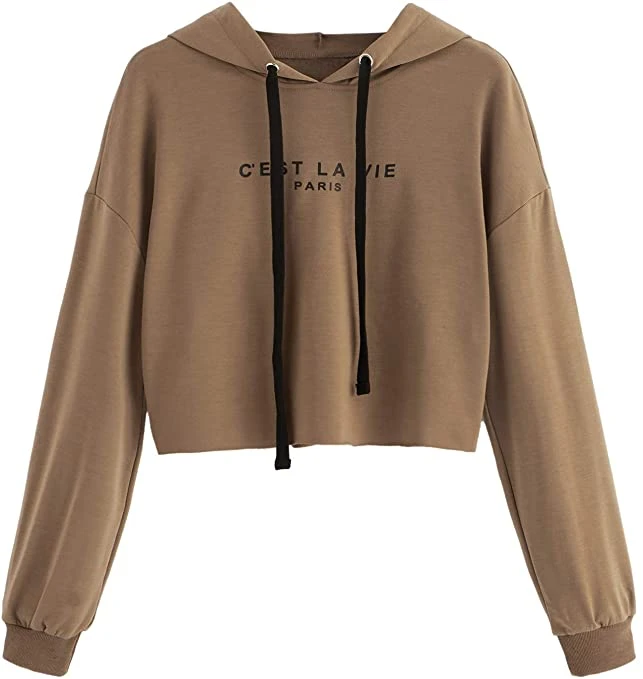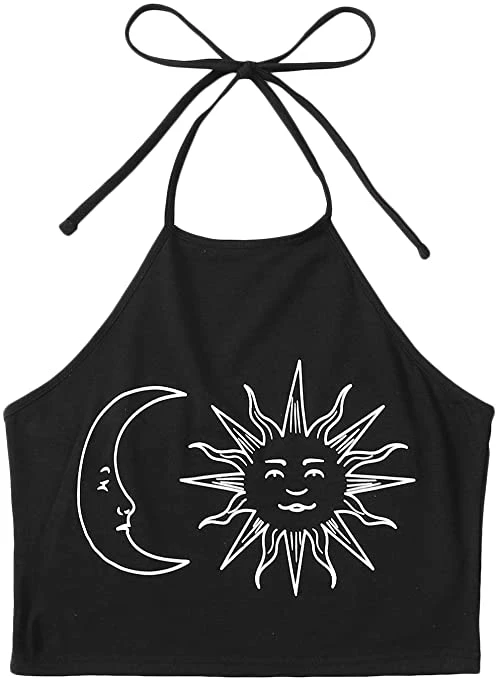 Plunge Neck Body Suits Jumpsuit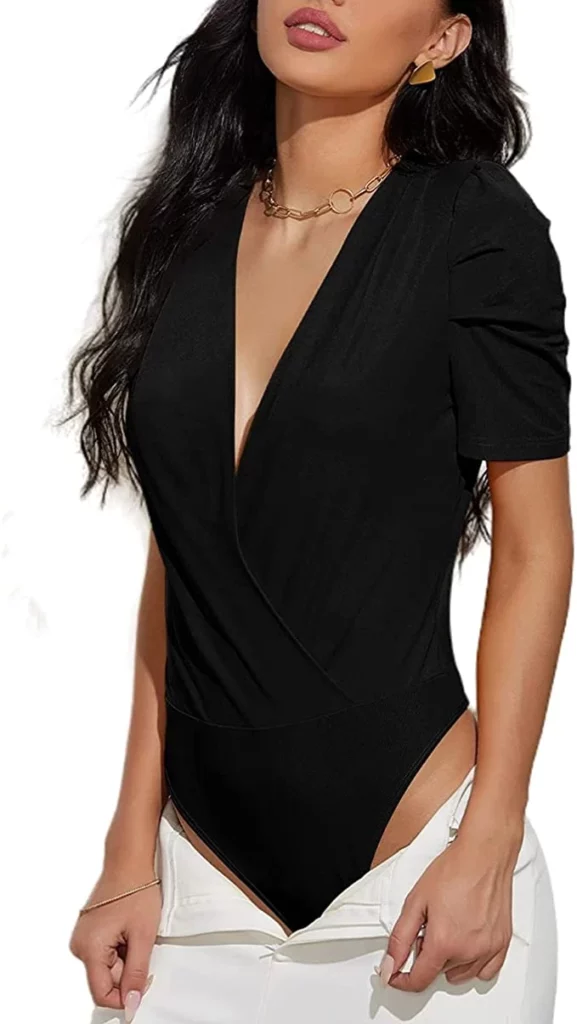 More skin and sexier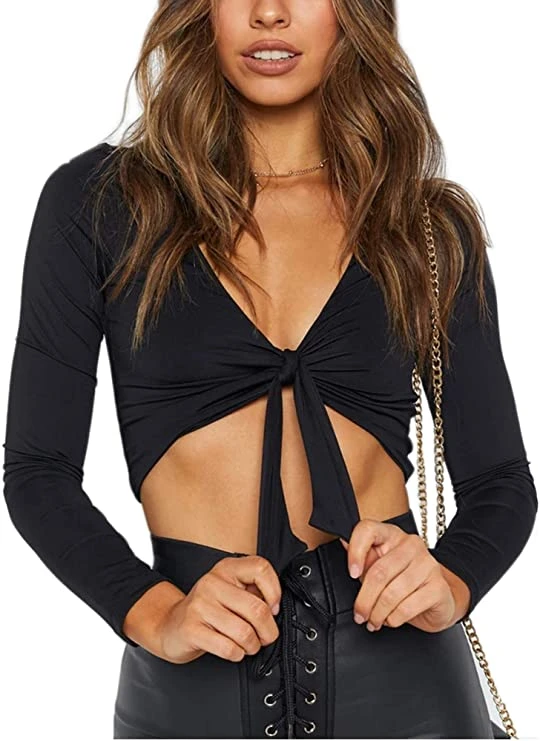 Crochet Tie Front Crop Bikini Top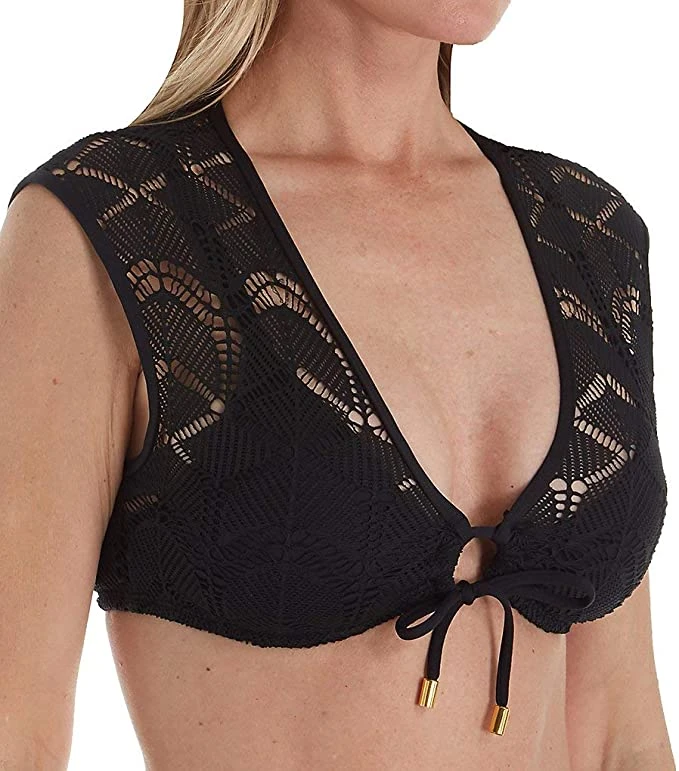 Lace Up Sling Basic Bow Crop Top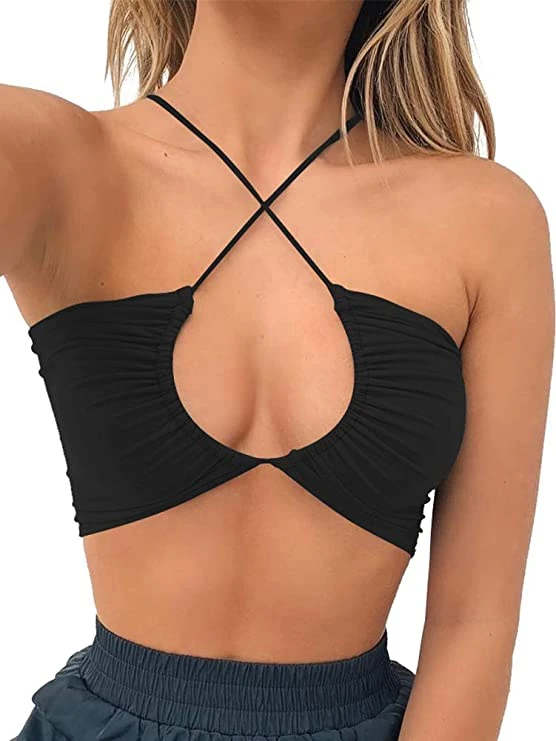 Criss Cross Crop Tops Backless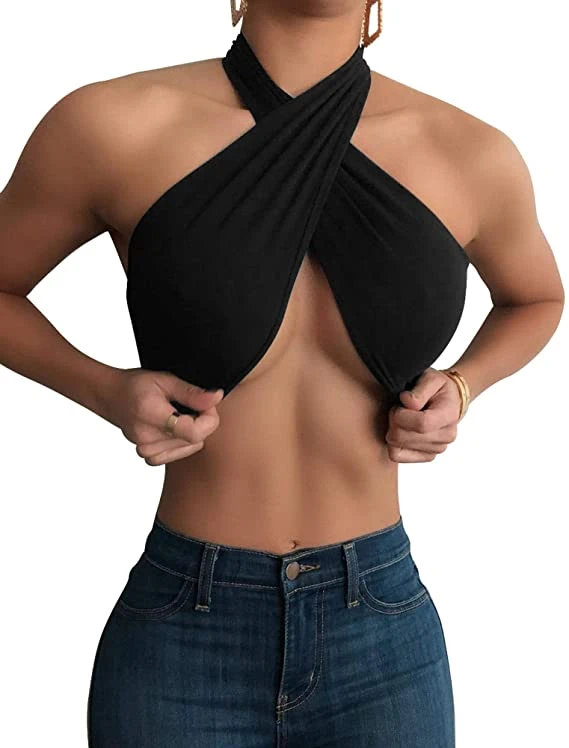 Short-Sleeve Bodycon See Through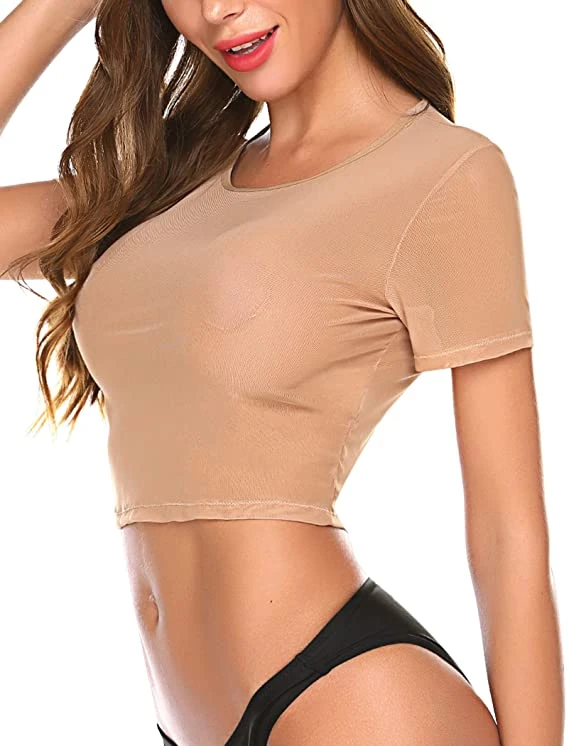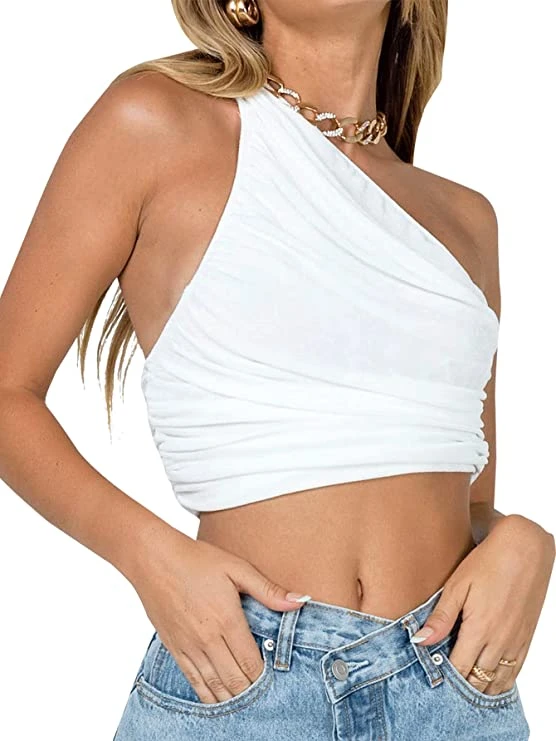 Crop Top Golden Ring Centrepiece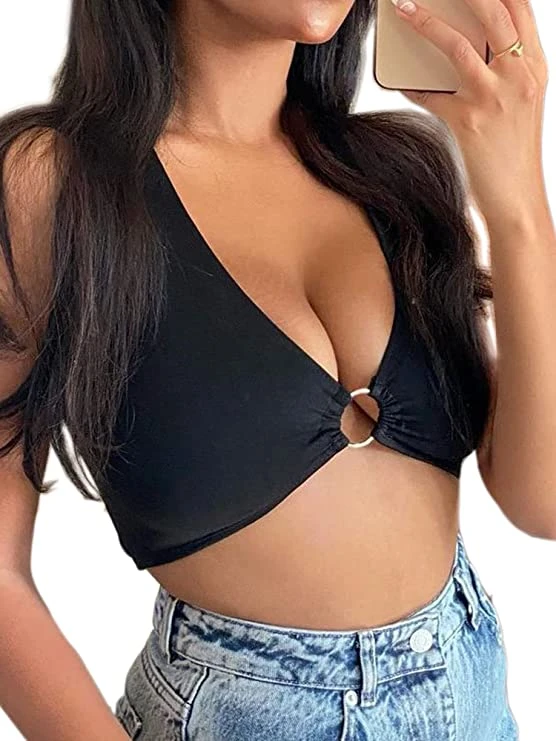 Backless Cute Cami Crop Top Bralette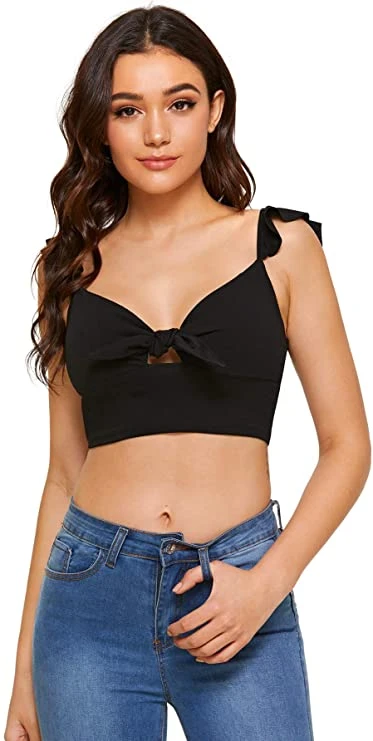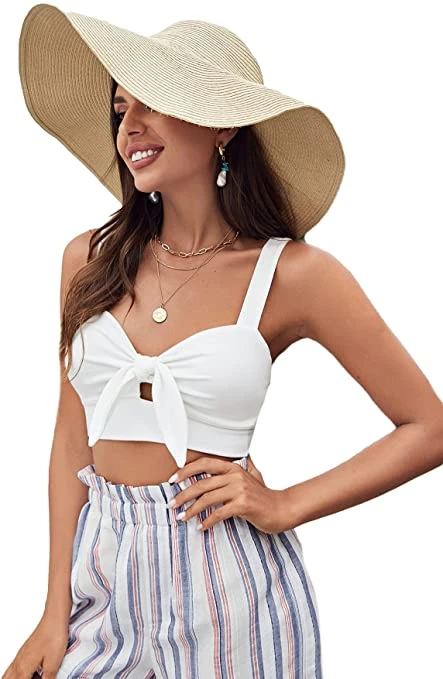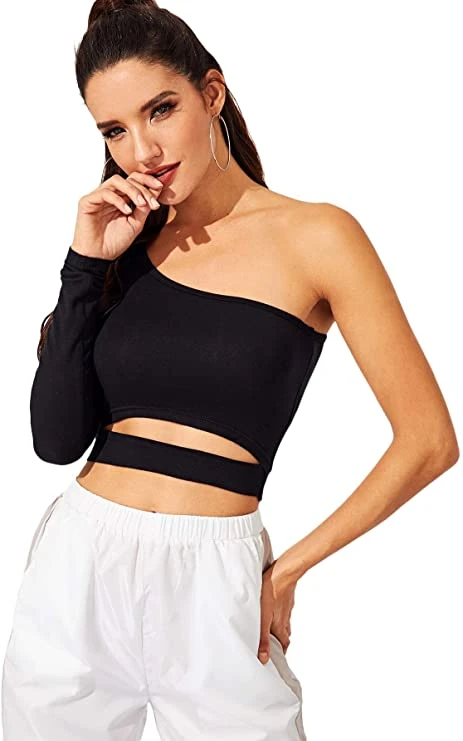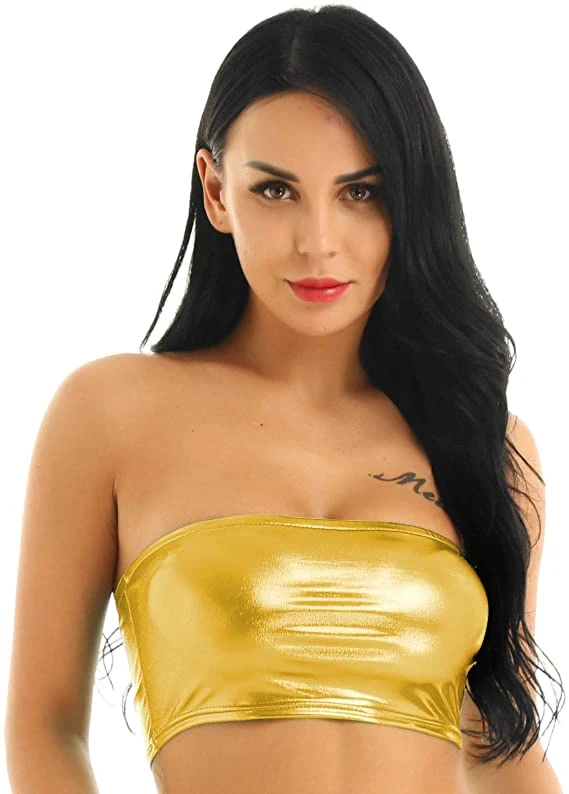 Sexy Halter See Through Camisole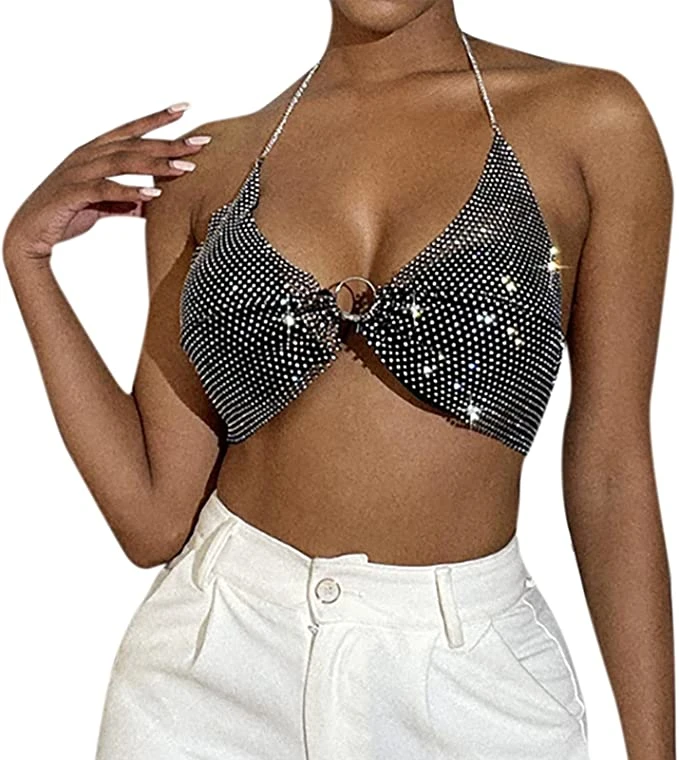 Padded High-Neck Crop Swim Top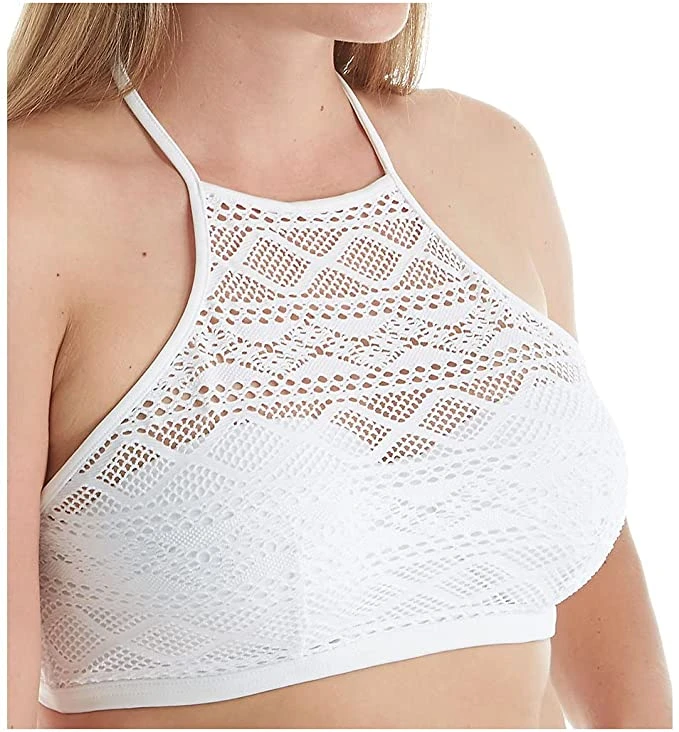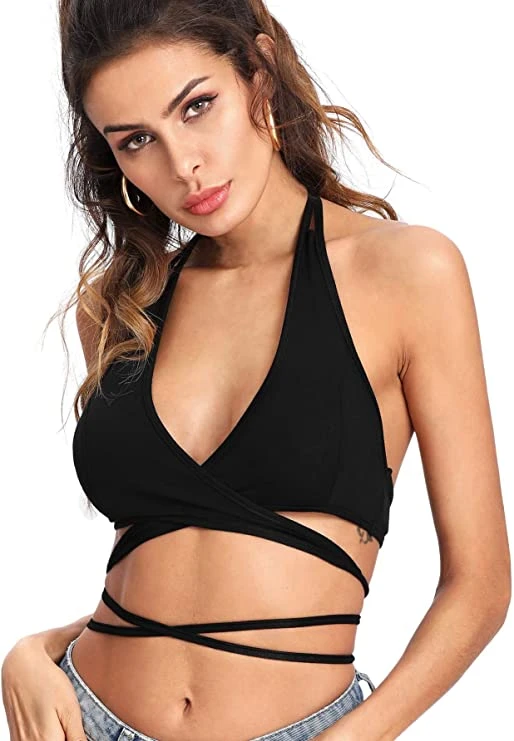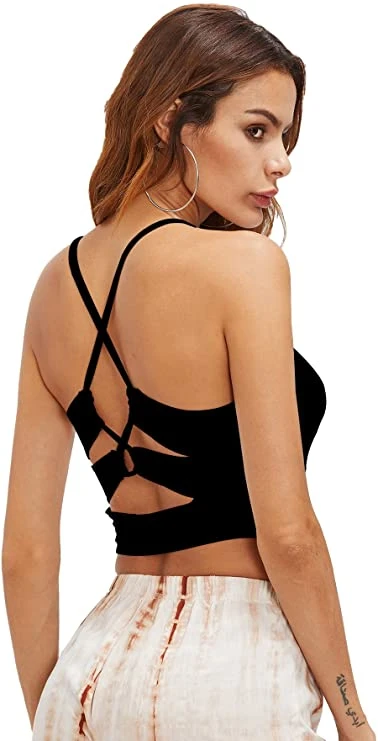 Crop Top Sexy Tie Back Strappy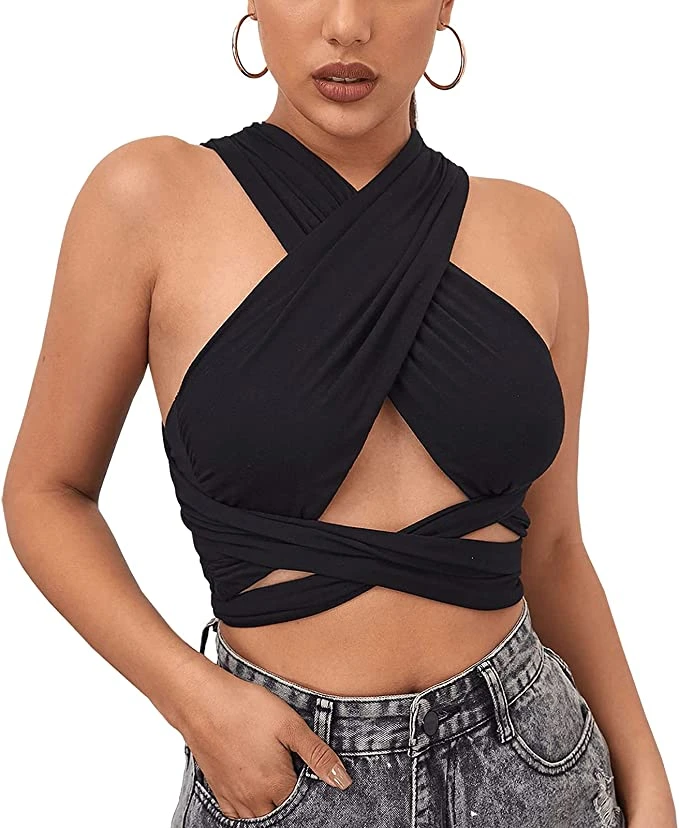 One Shoulder Tee Shirt Crop Tops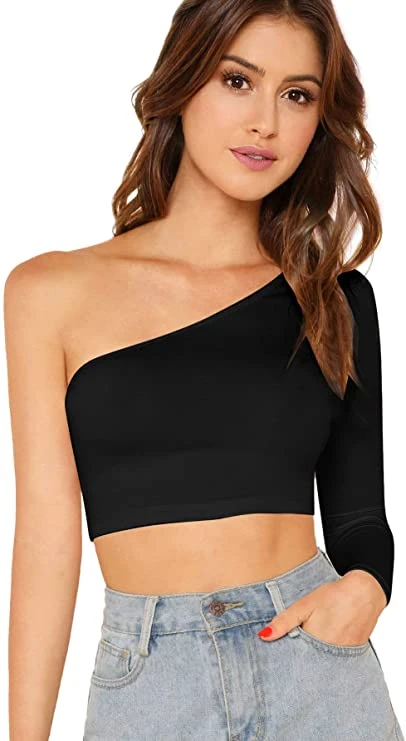 Sleeveless Plunge Tank Cropped Top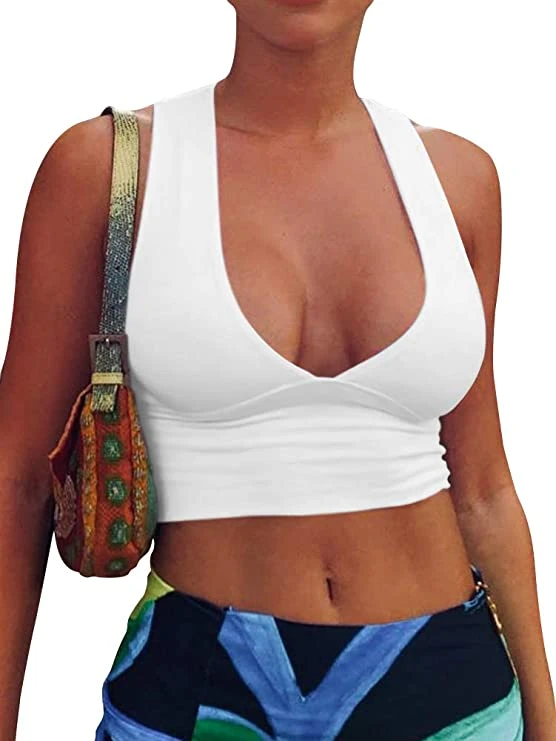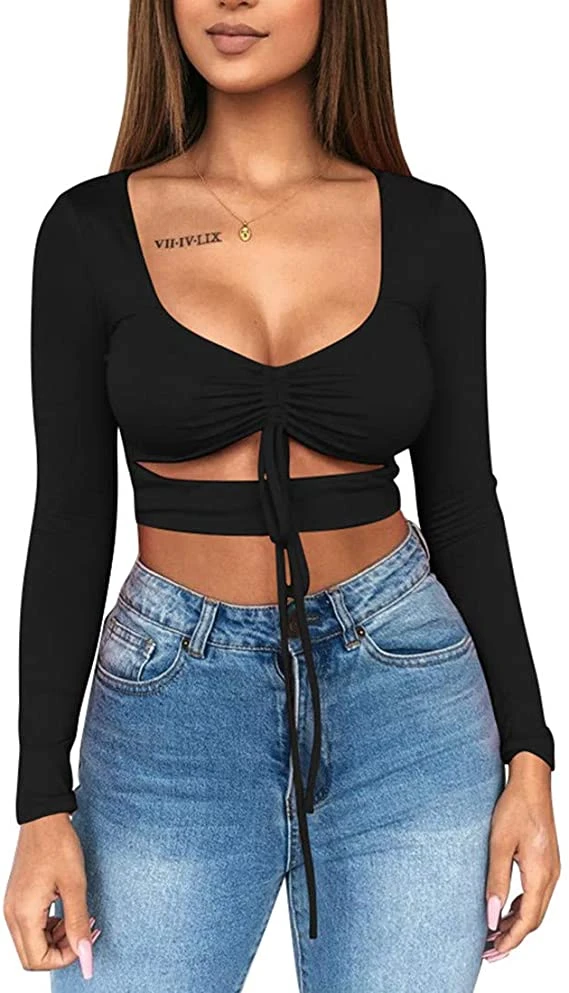 Cute Cut Out Rave Tops for Festival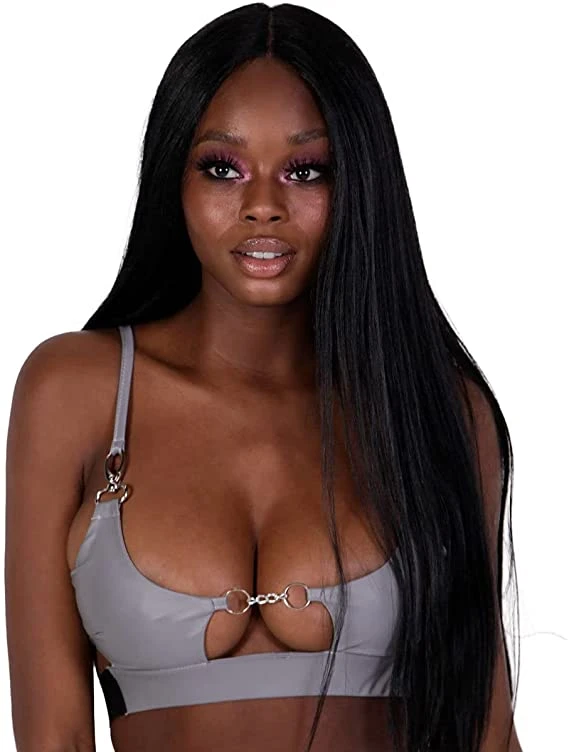 Crop Tank Top Rib Knit Plain Vest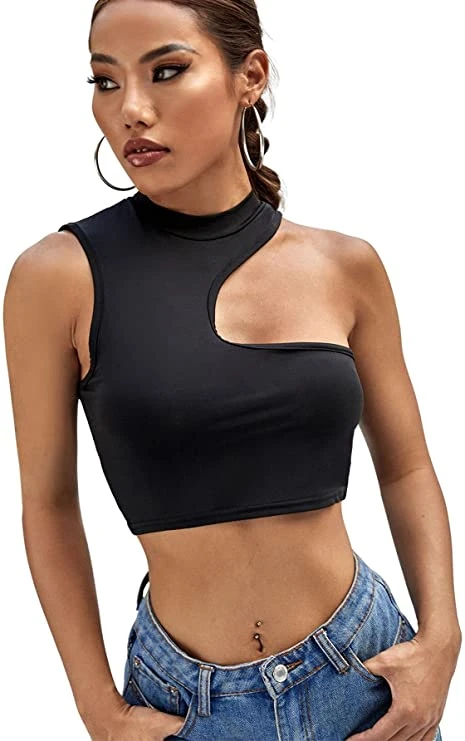 Over top
See Through Sheer Blouse Black Sexy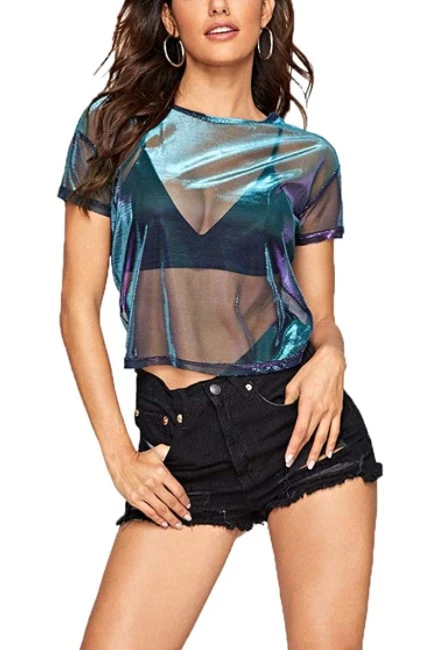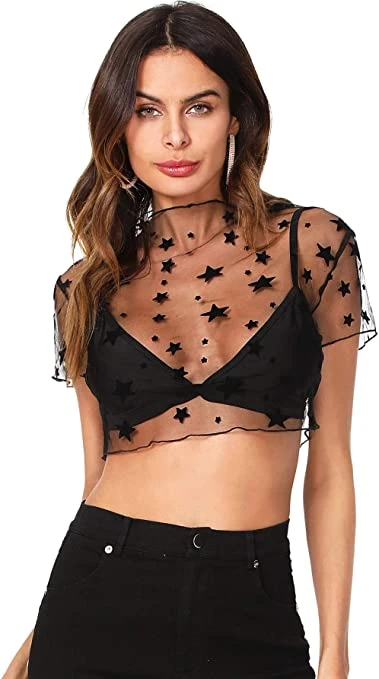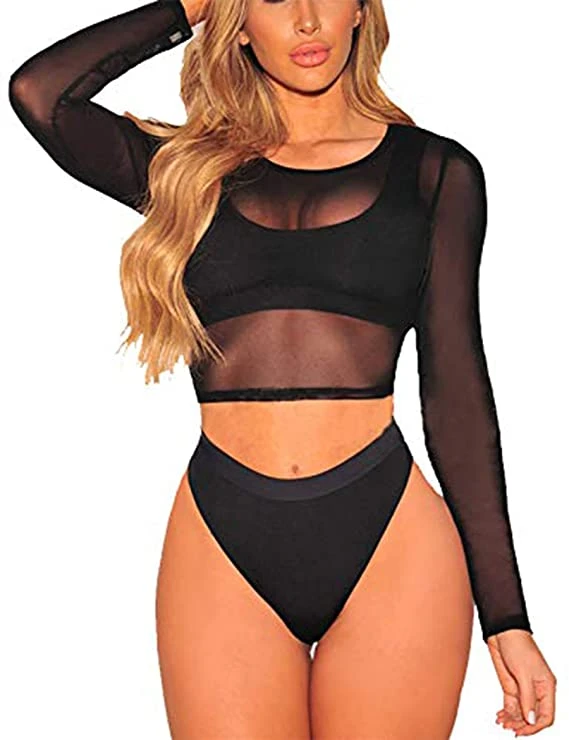 Mesh Long Sleeve Crop Top Sexy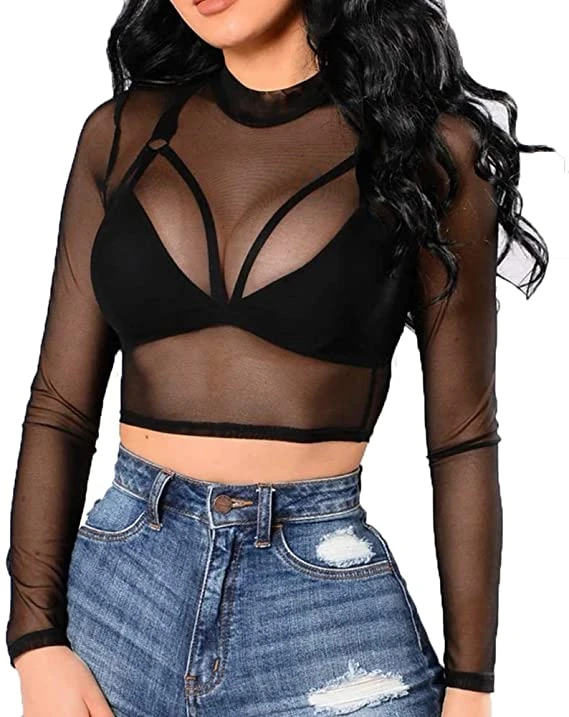 Bonnaroo Female Bottom Ideas
Jeans and Pants

Skinny Jeans Distressed Denim Pants

Boho Wide Leg Hippie Pants Leggings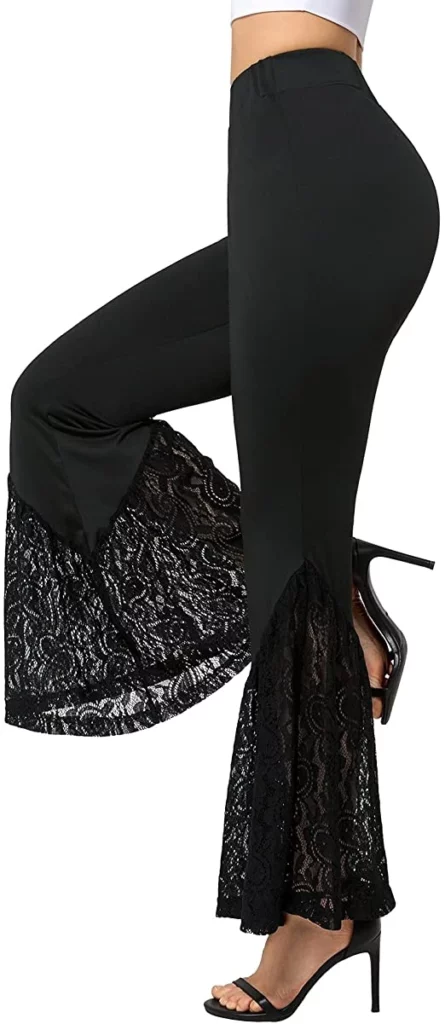 High Waisted Flare Pants – Leggings

Jeans Elastic Waist Denim Pants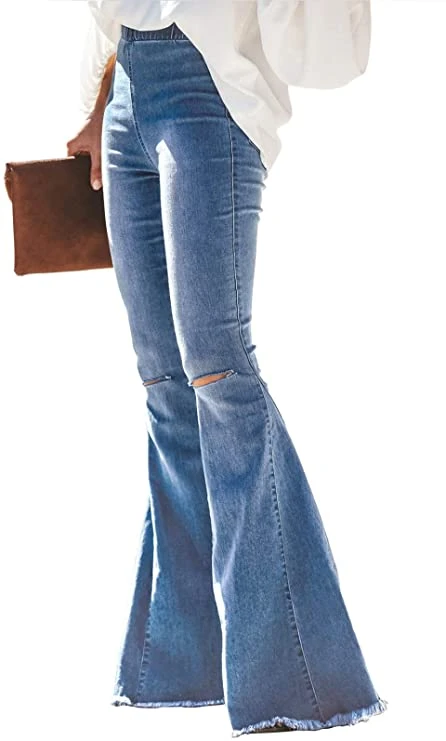 Stretchy Skinny Sheer Mesh Insert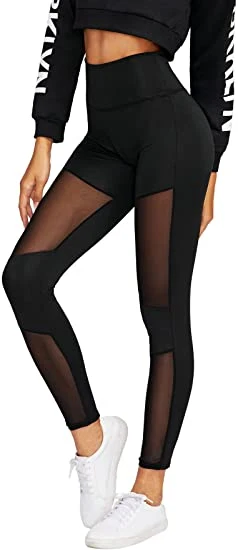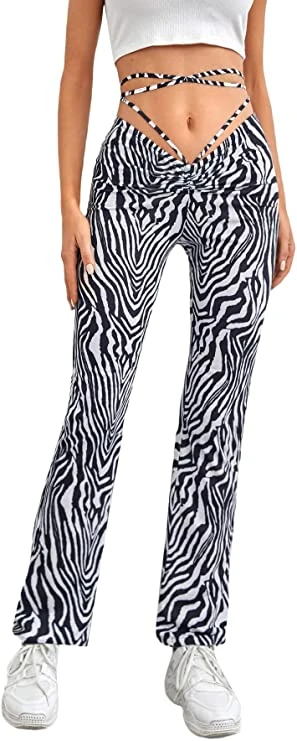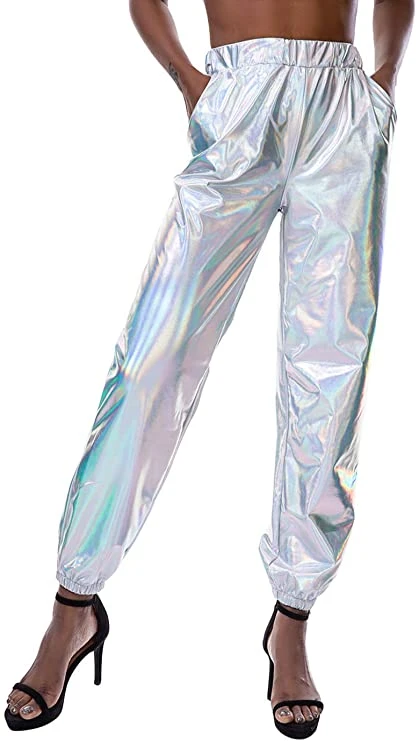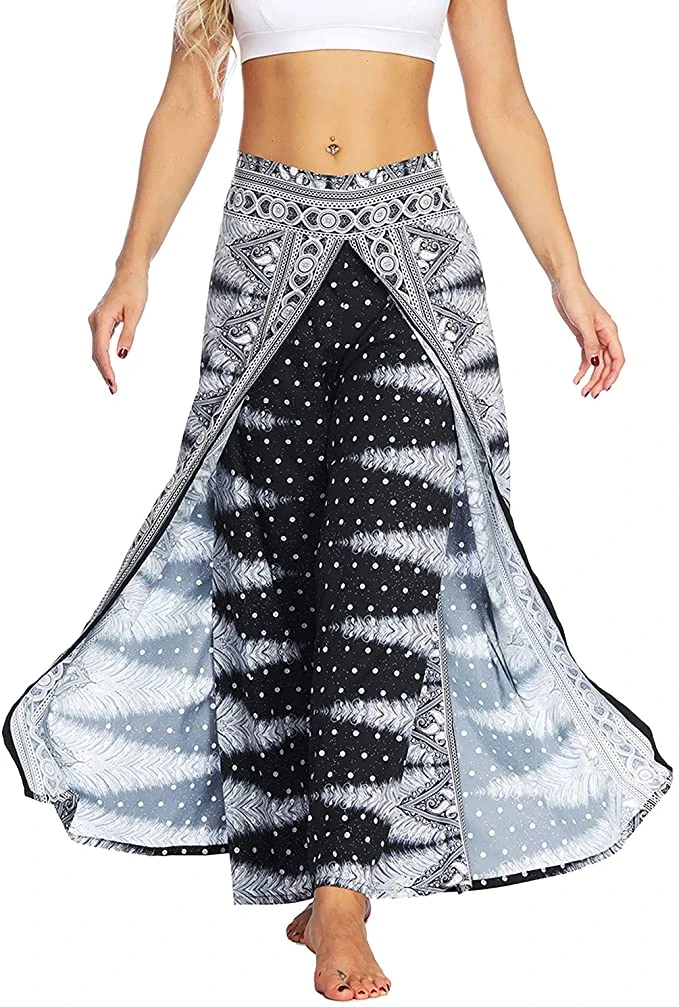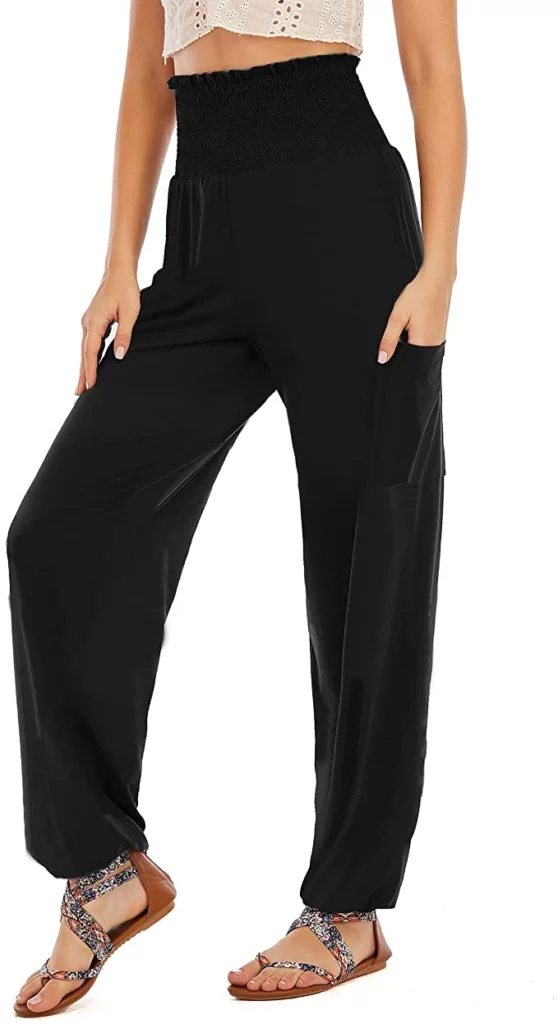 Shorts/Boxers
High Waist Denim Shorts Pocket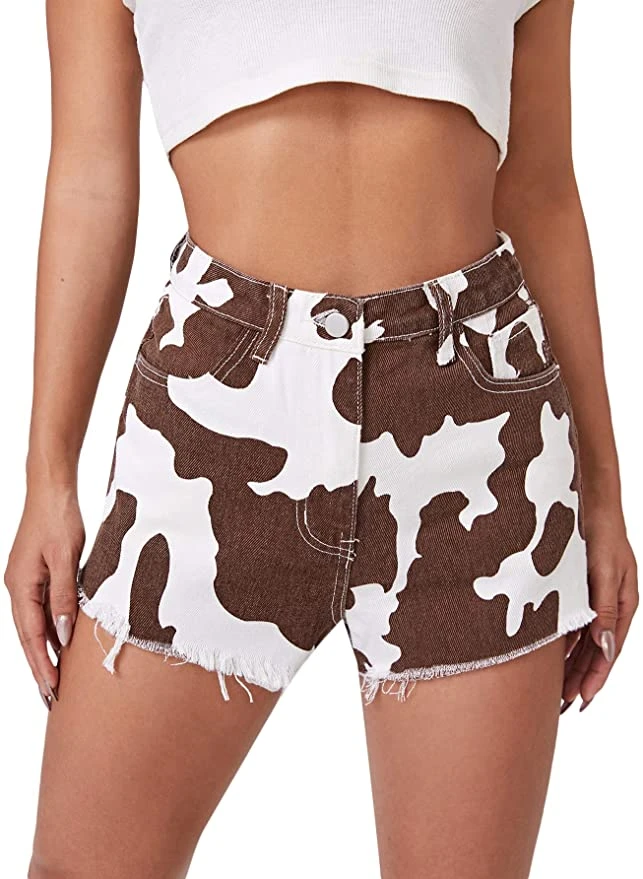 Fray Hem Stretchy Denim Short Jeans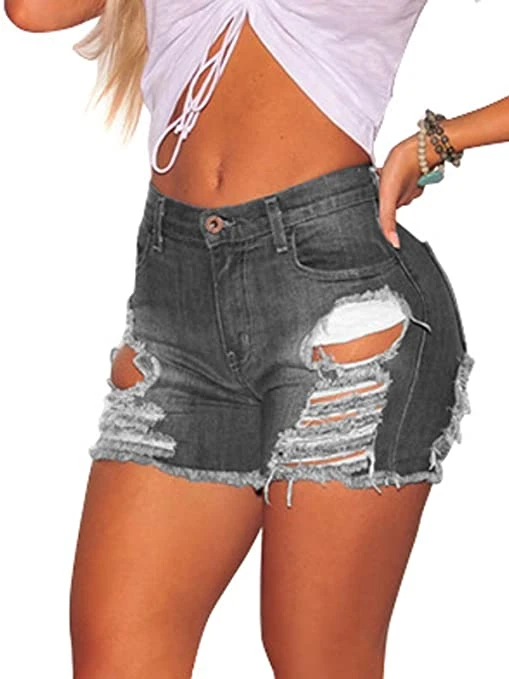 Sparkly Hot Outfit Shiny Short Pants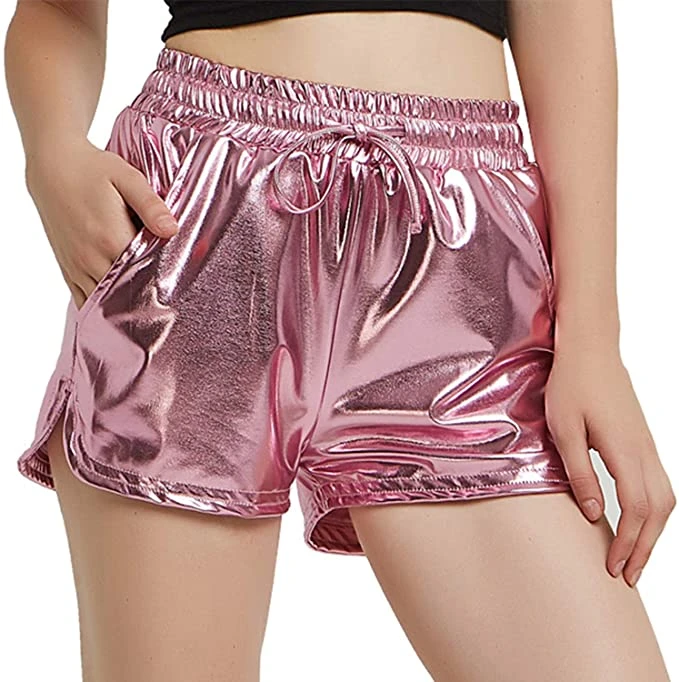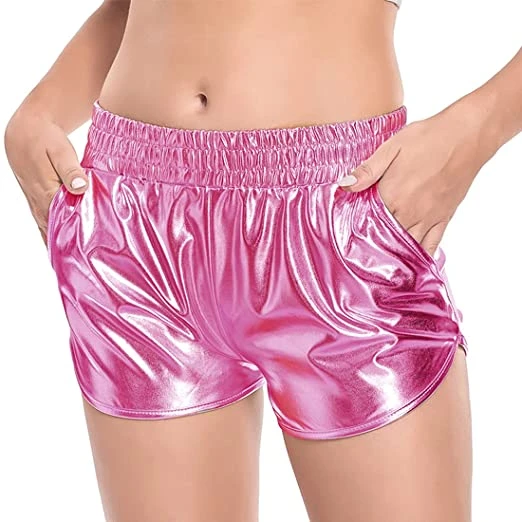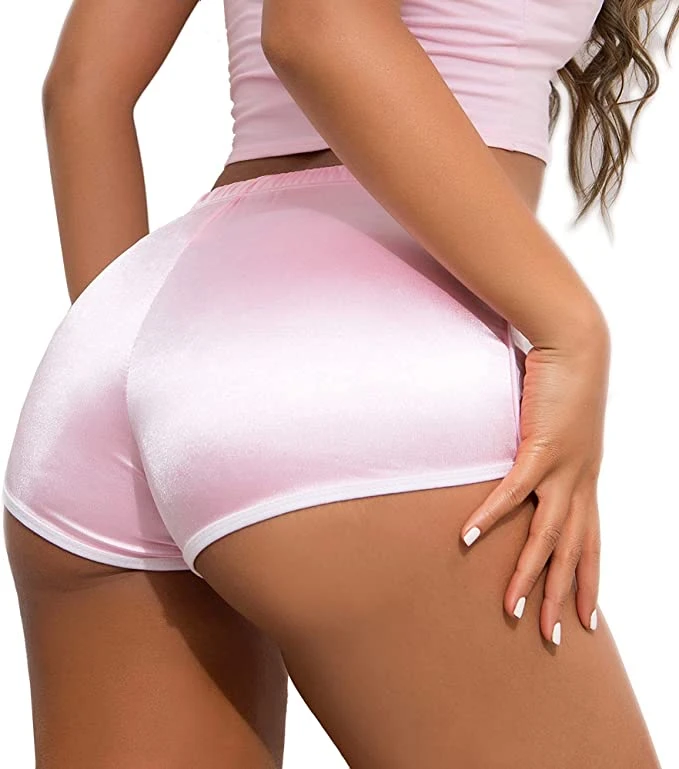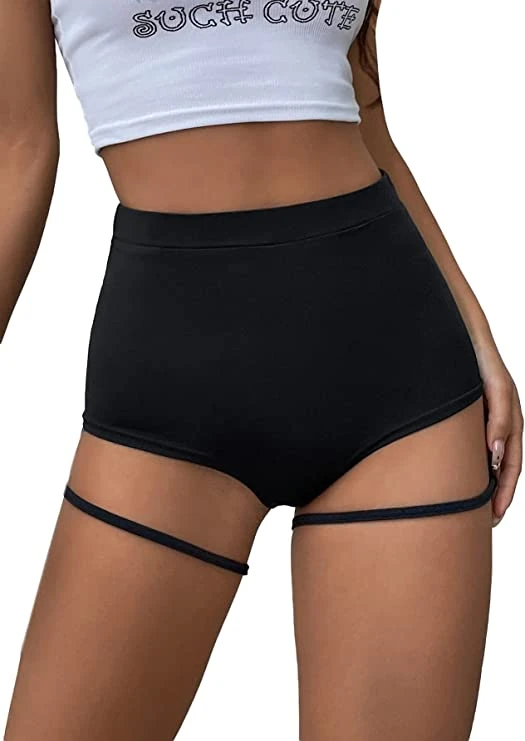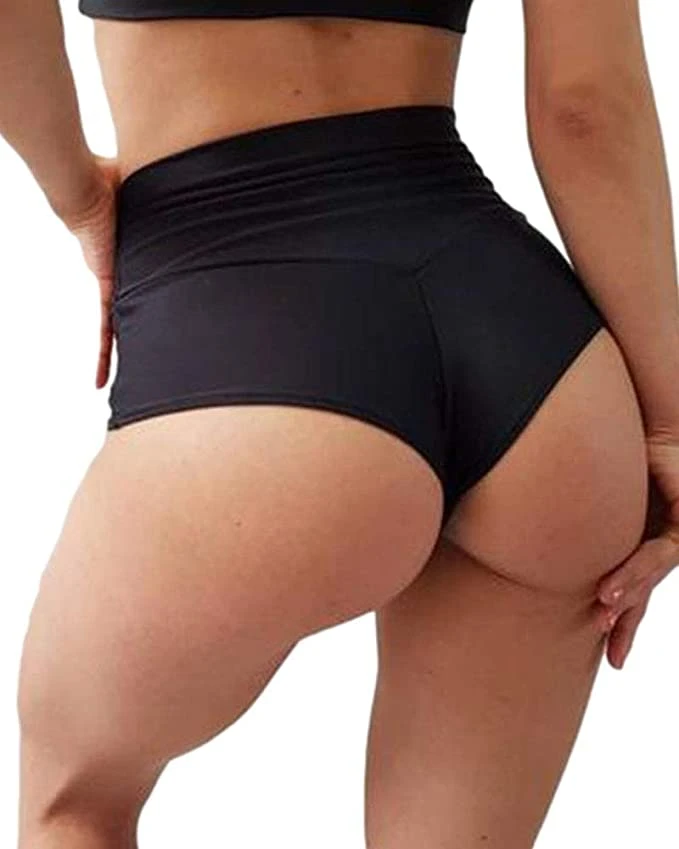 High Waist Soft Yoga Bike Shorts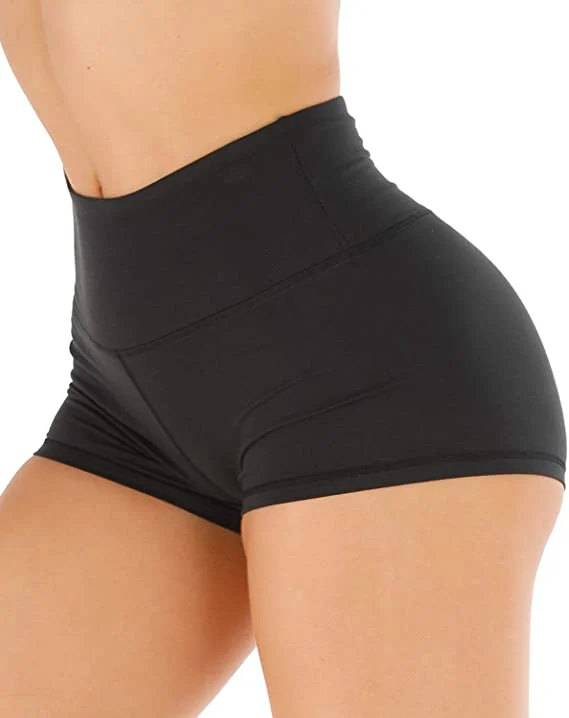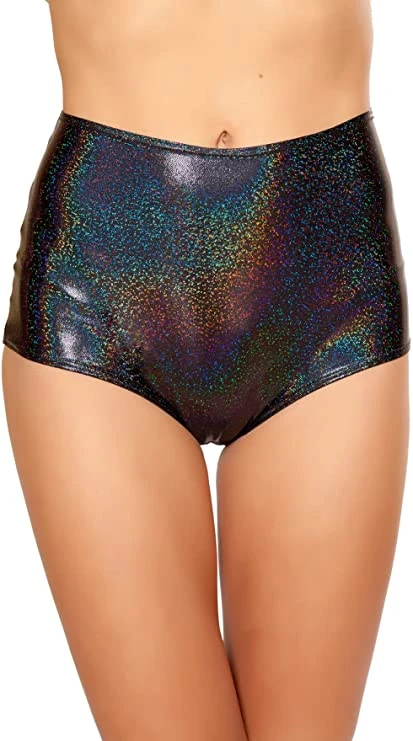 Skirts and Mini Skirts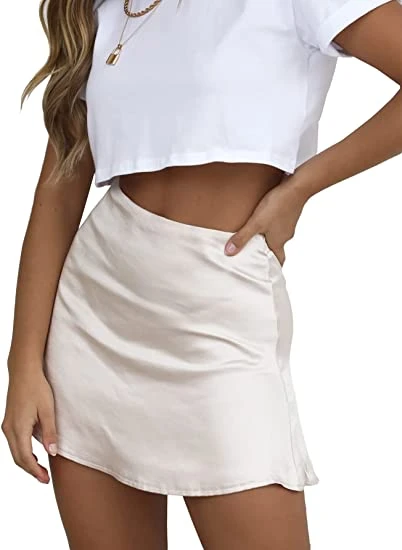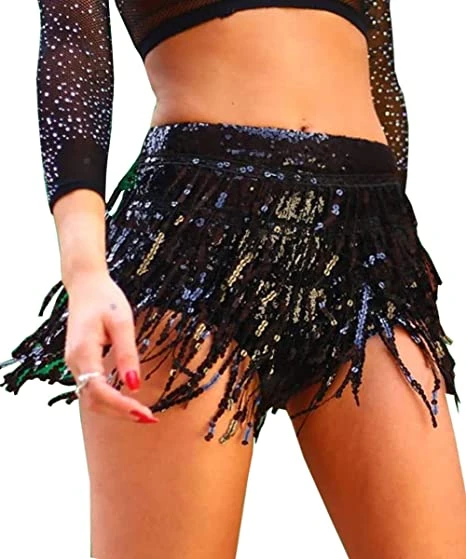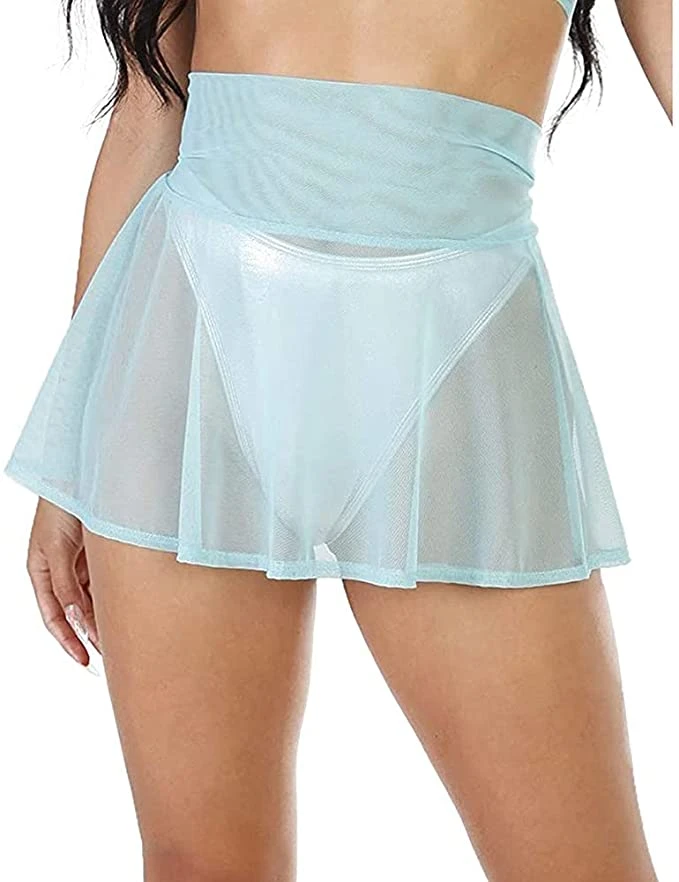 Rave Fringe Hip Scarf for Festival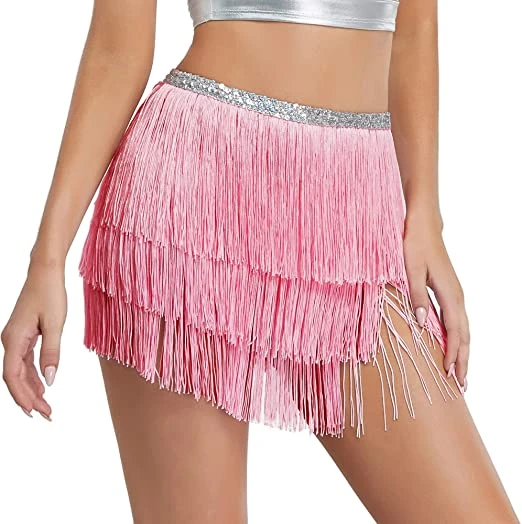 Tea-Length Elastic Waist Tutu Skirts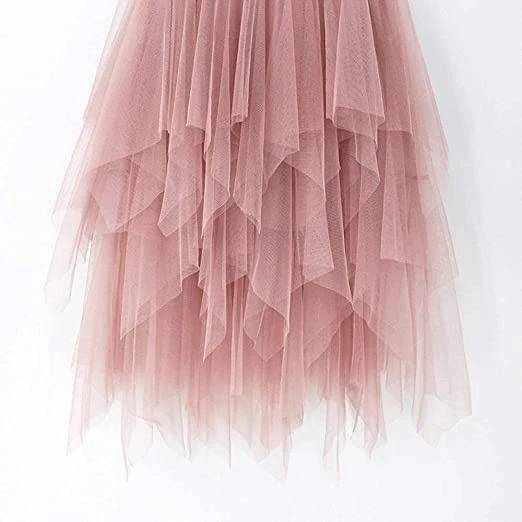 High Waist Skater Skirt Cover-ups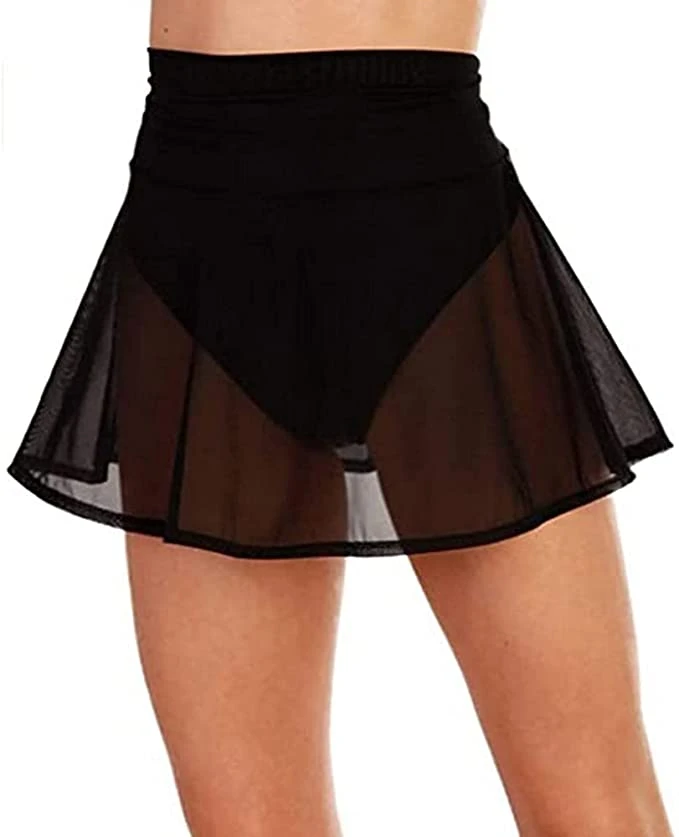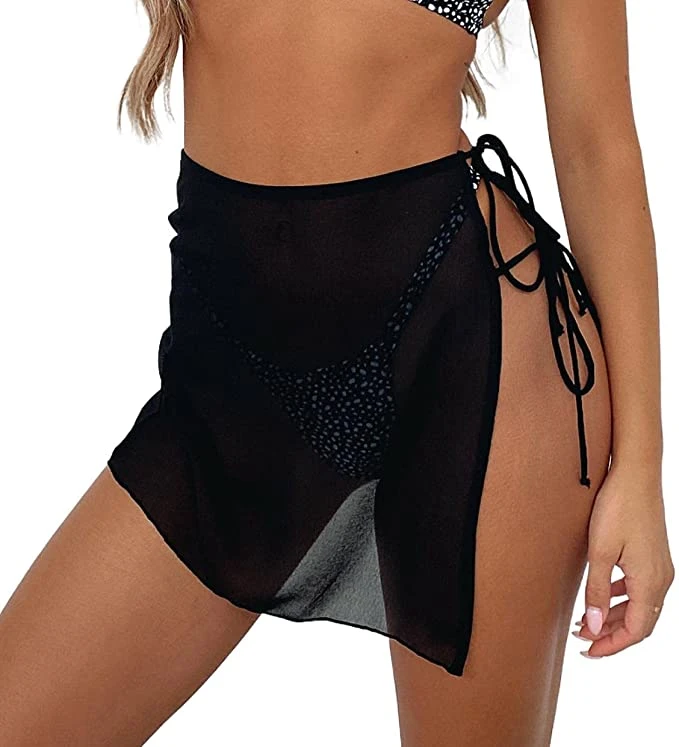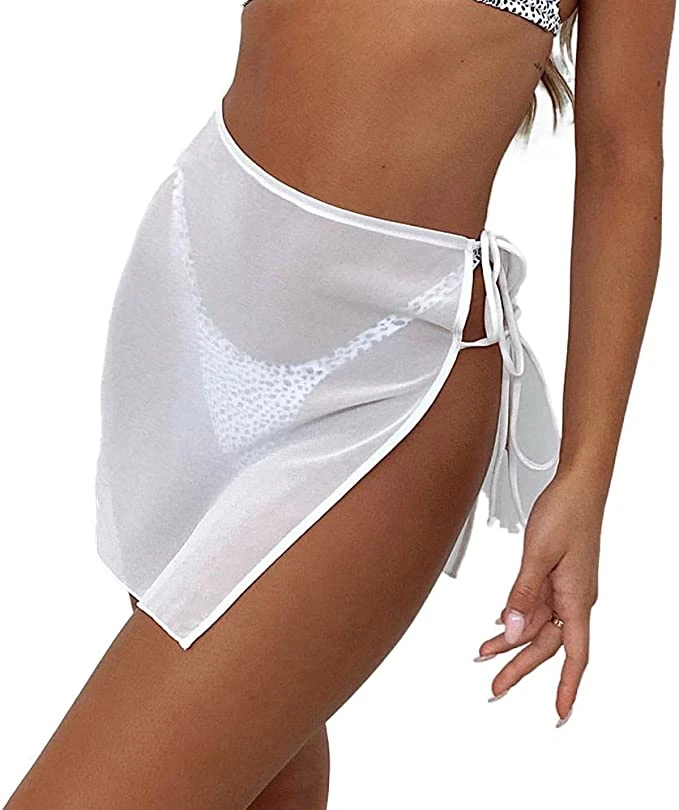 Outfits Skirt Festival Clothing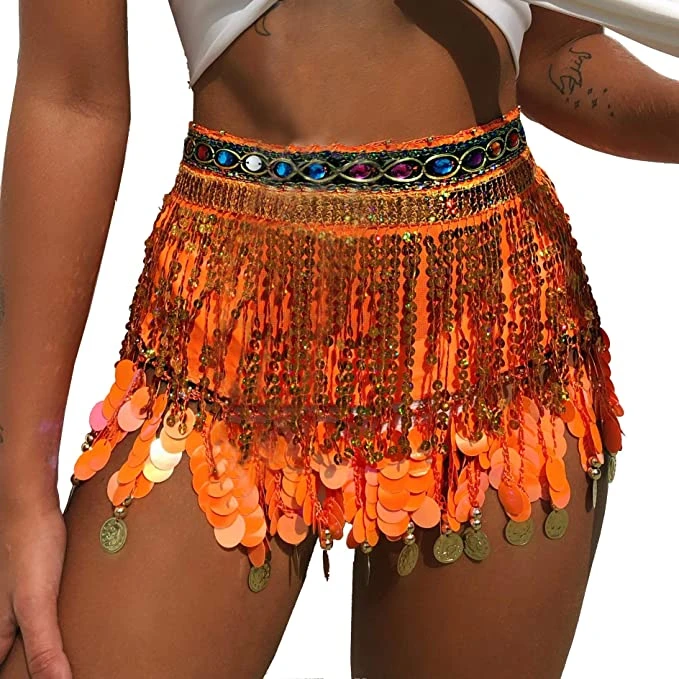 Faux Suede Split Tight Mini Skirt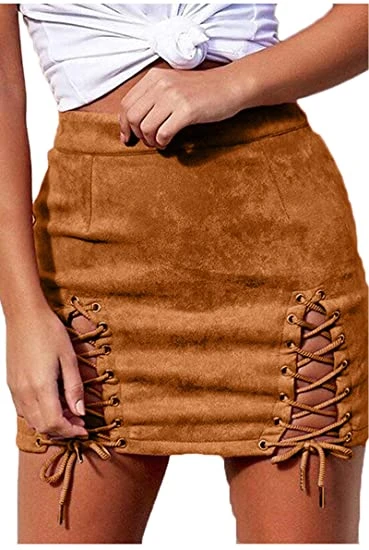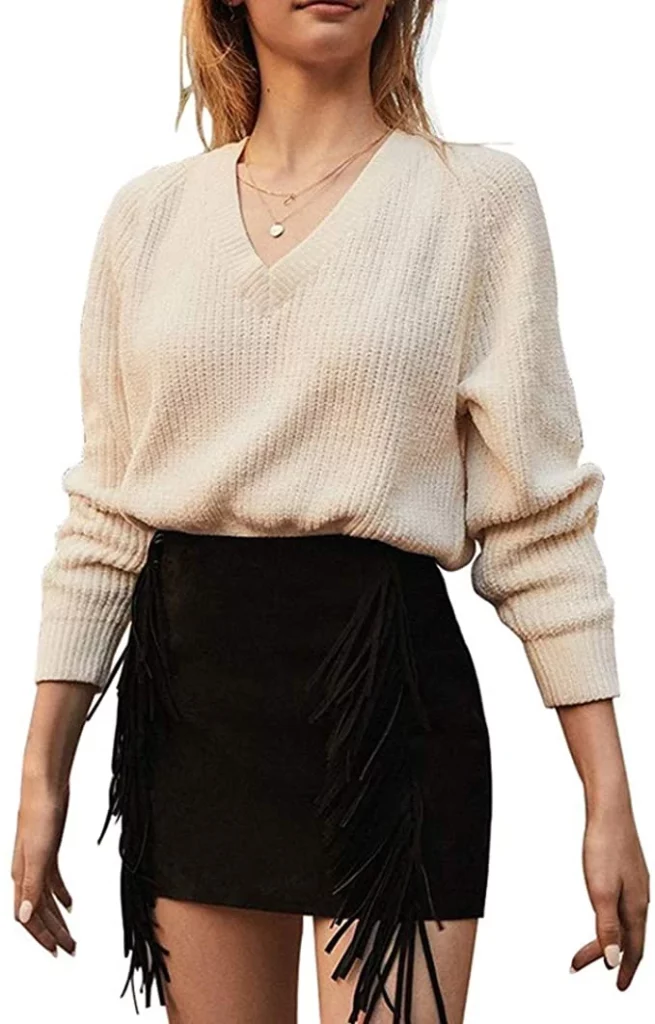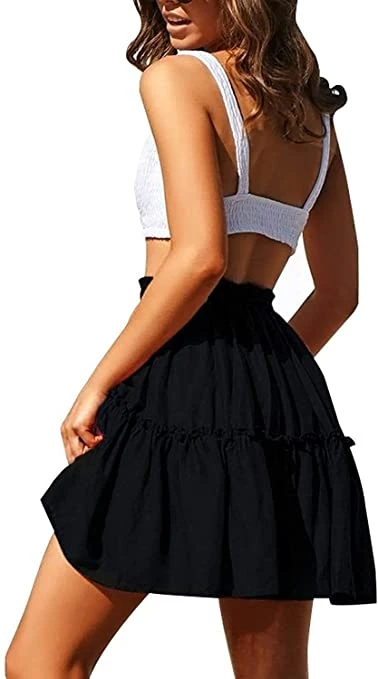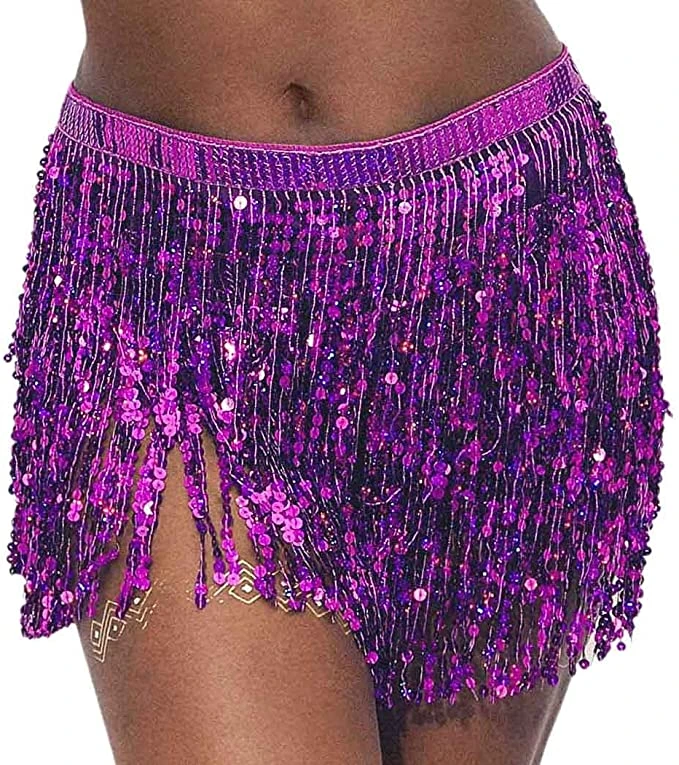 Specials and Sheers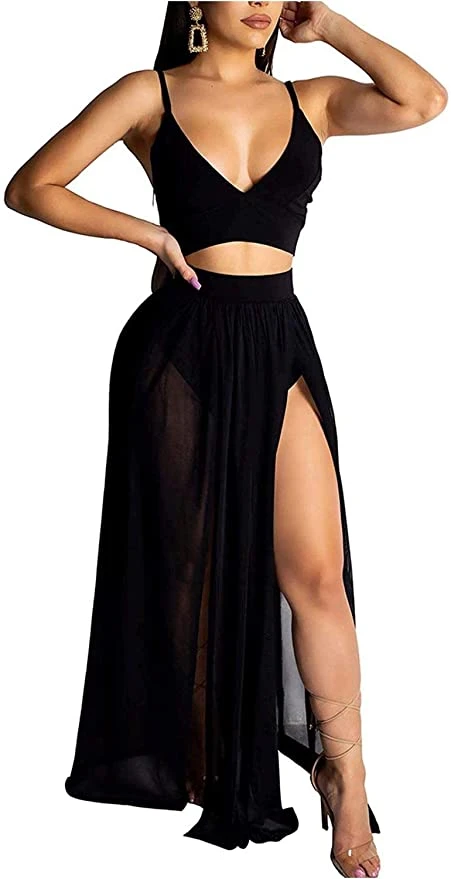 Brief Bottom Solid Tankini Swimsuit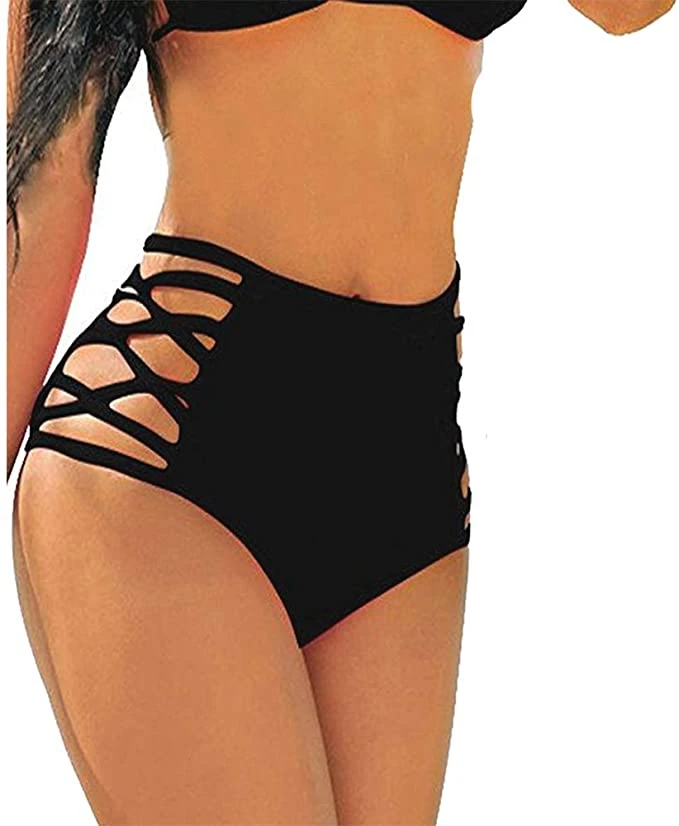 Pants for Dance Festival Clubwear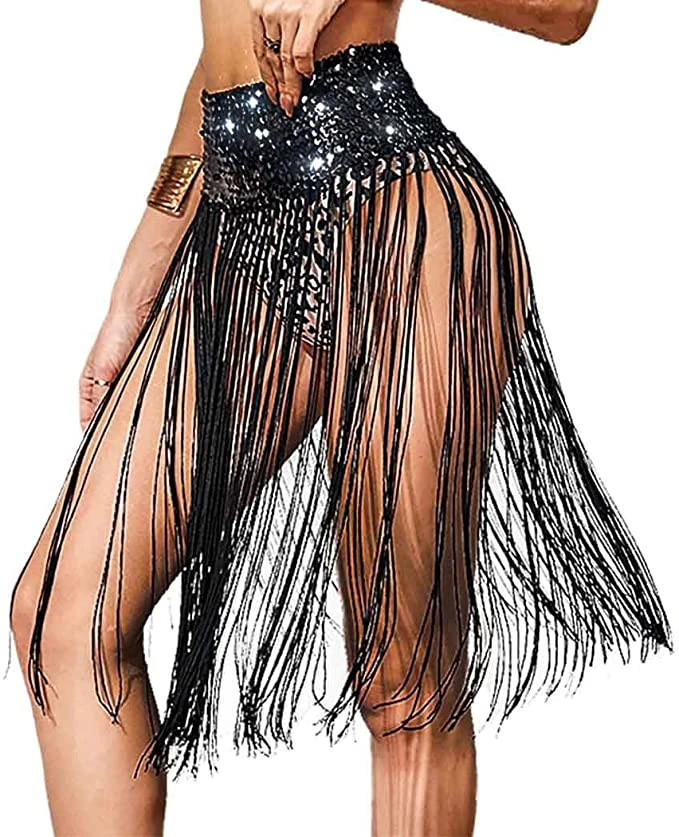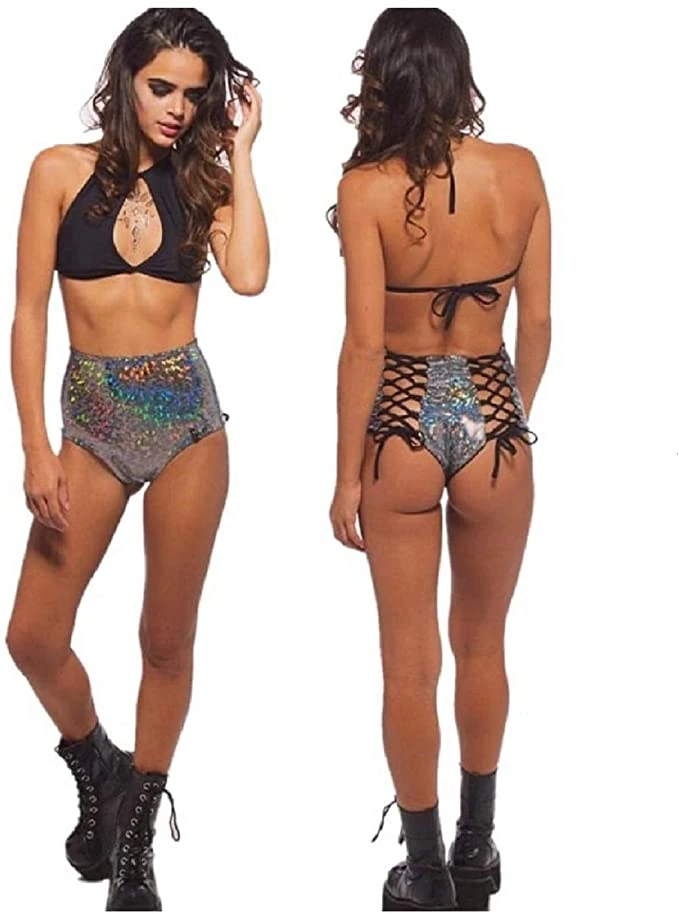 Bonnaroo Female Accessories
Festival sunglasses Not Polarized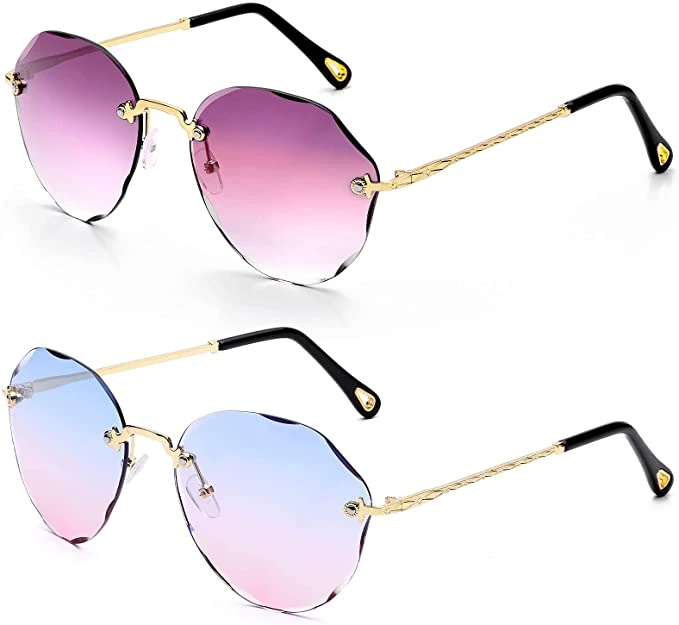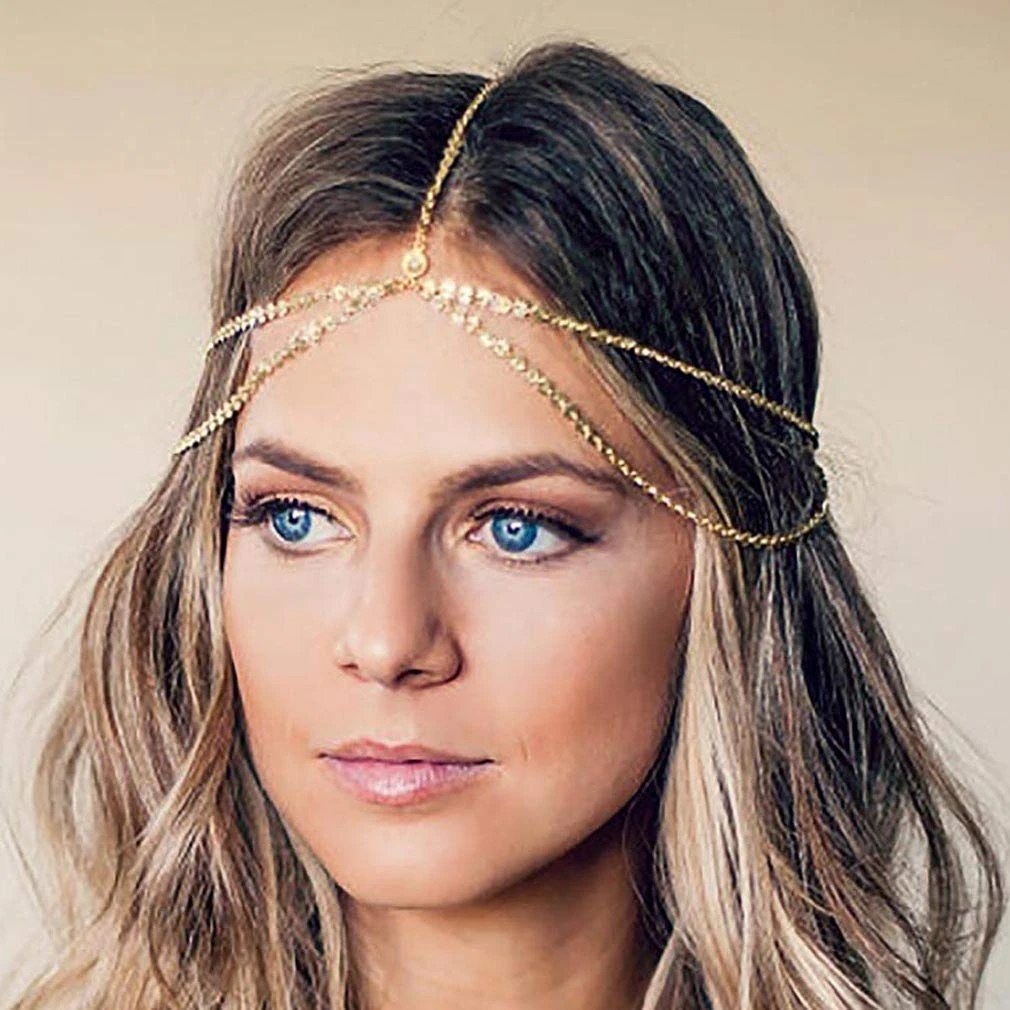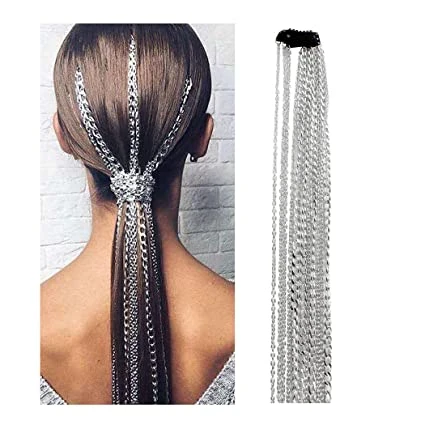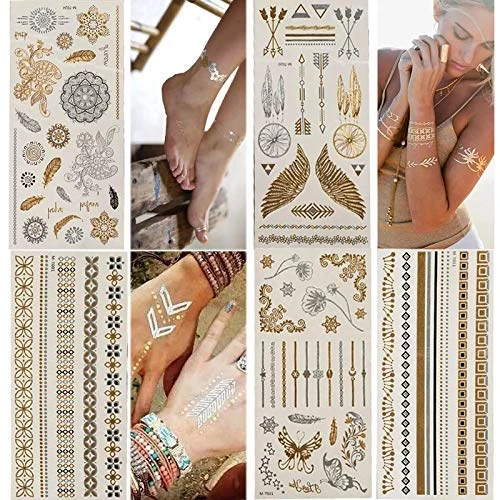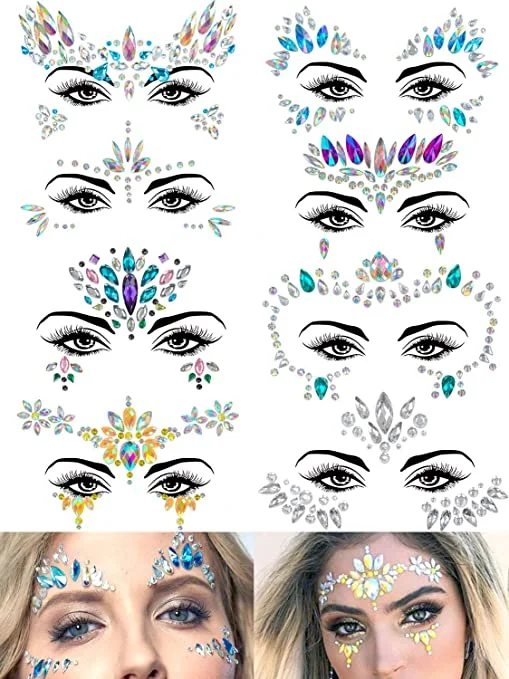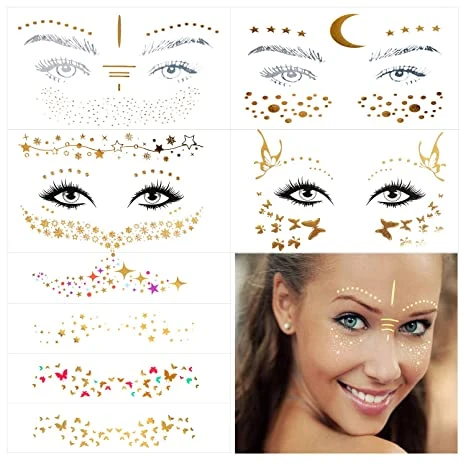 Mandala Tattoos Flowers Waterproof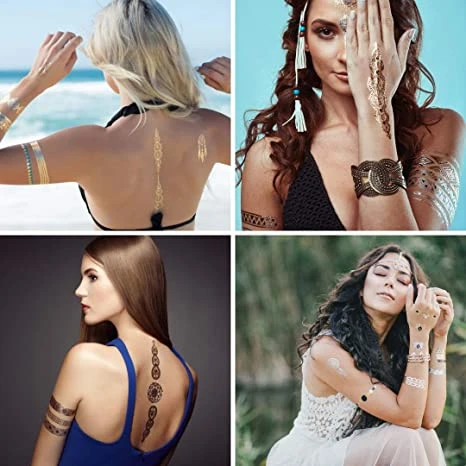 Note that all the items that are listed in this article (and this is valid for the whole website) are 4 stars out of 5 and above. We want you to get the best out of this post and save you some time in your outfit research for cheap.
Bonnaroo Male outfits Ideas
1) Festival Tops For Men
Men's Cotton Linen Henley Shirt Long
Have a look, multiple colors available!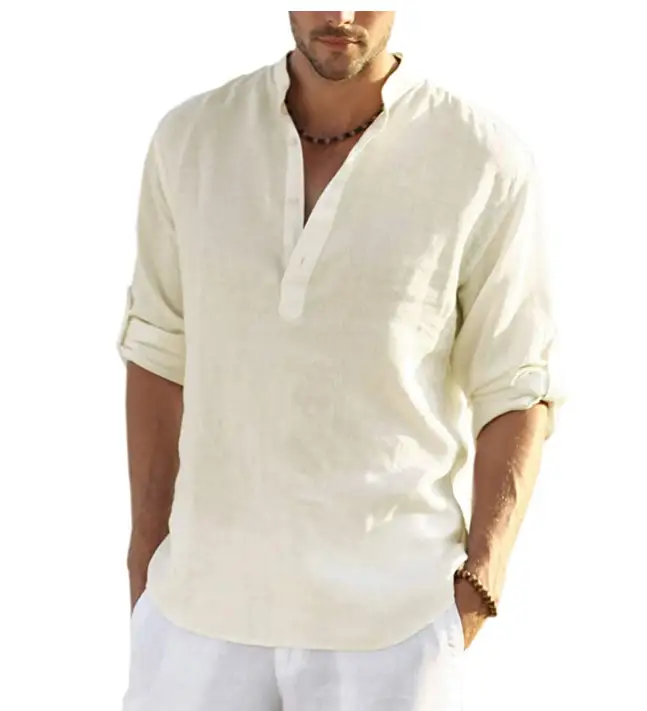 The all-over print is quite big in festivals as they will make you pop in the crowd like crazy! Pick the color that matches best the rest of your outfit, you will find many possibilities with this t-shirt! Graphic All Over Print Tshirt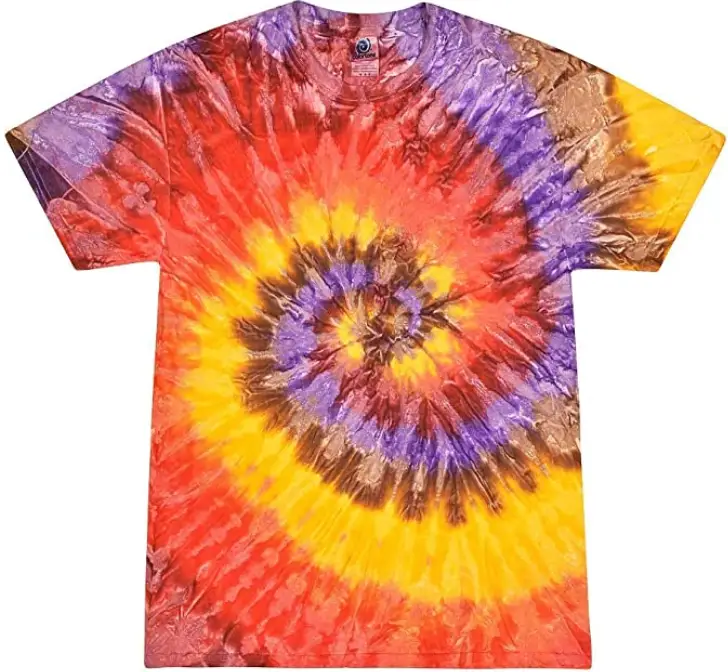 Men Hipster Hip-Hop Urban Tees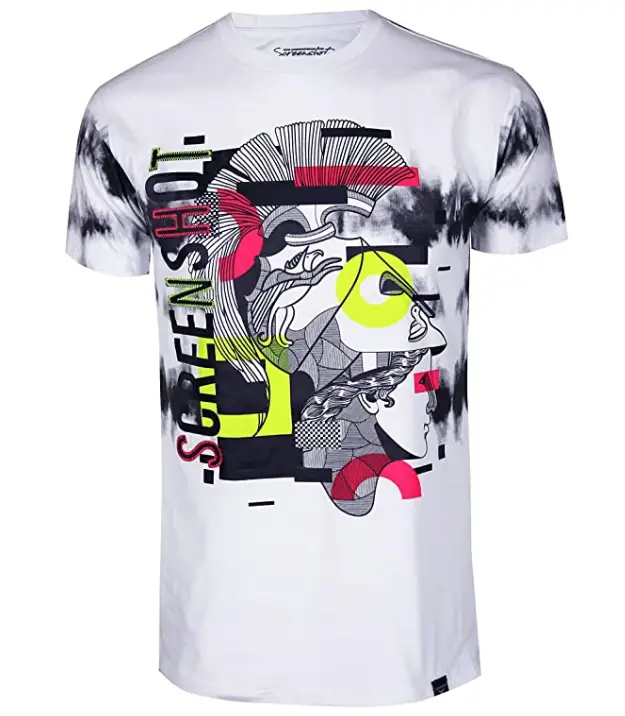 Men Hipster Hip-Hop Urban Tees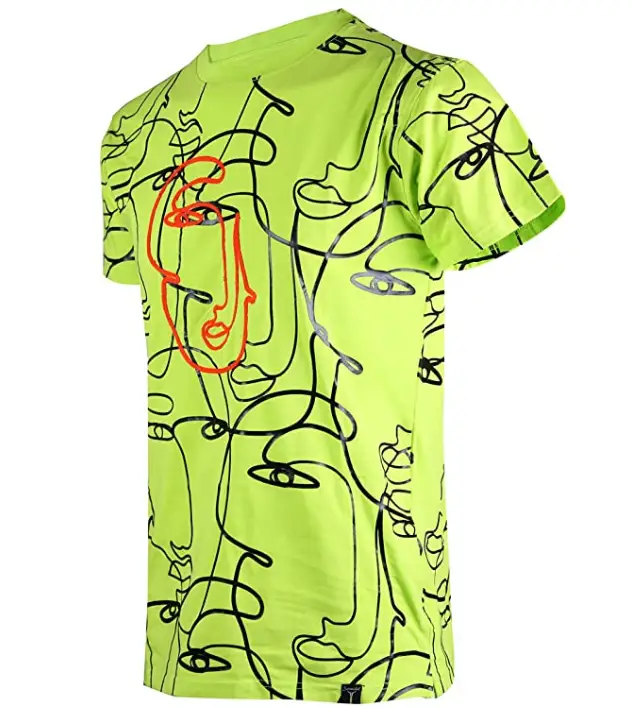 Men's Hipster Hip-Hop Premium Tee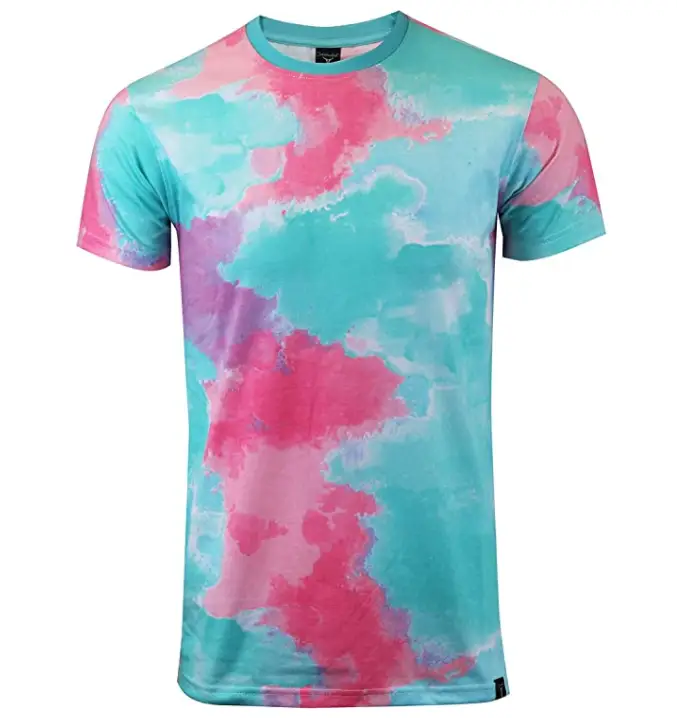 Jersey EDM Festival – Trippy Pineapple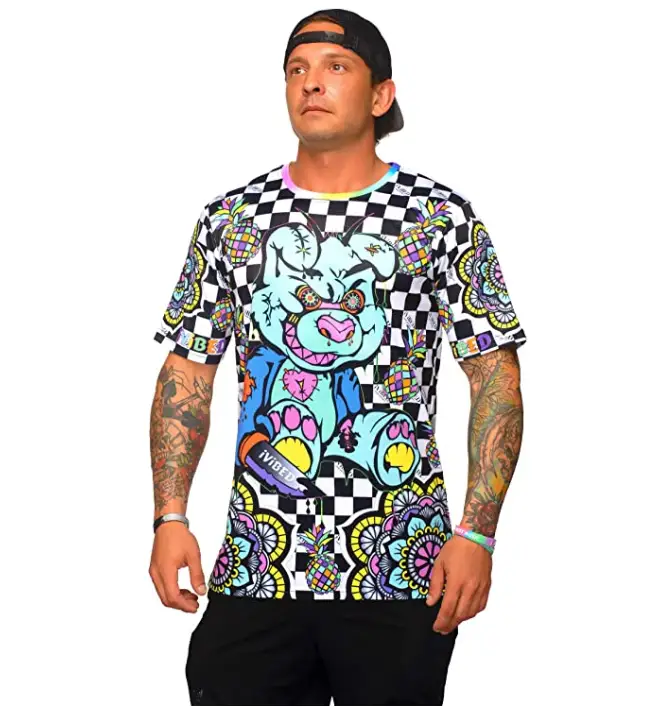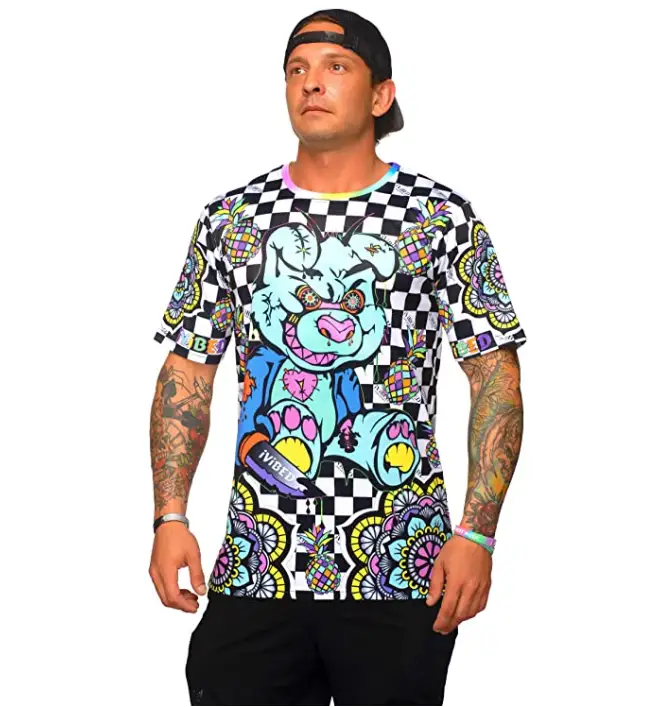 2) Awesome Graphic Tank Tops All Over Print:
As festivals usually take place during Spring and Summer a very cool tank top will be THE outfit you need, simple, exotic, and airy!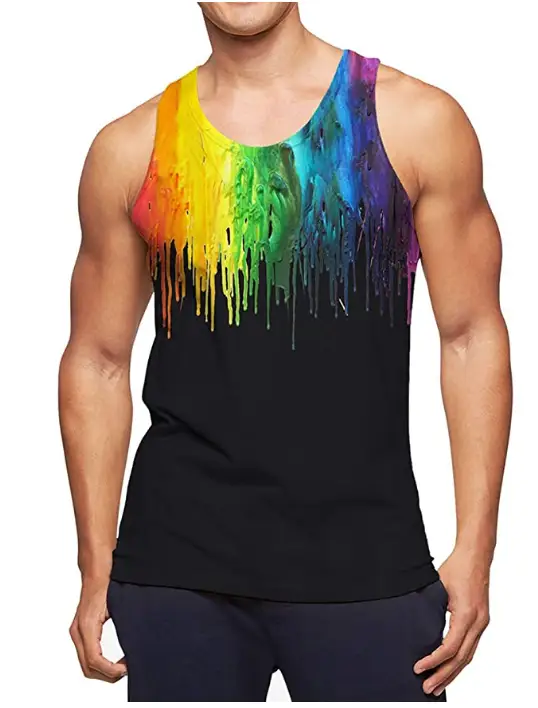 Men's Vibrant All Over Print Sleeveless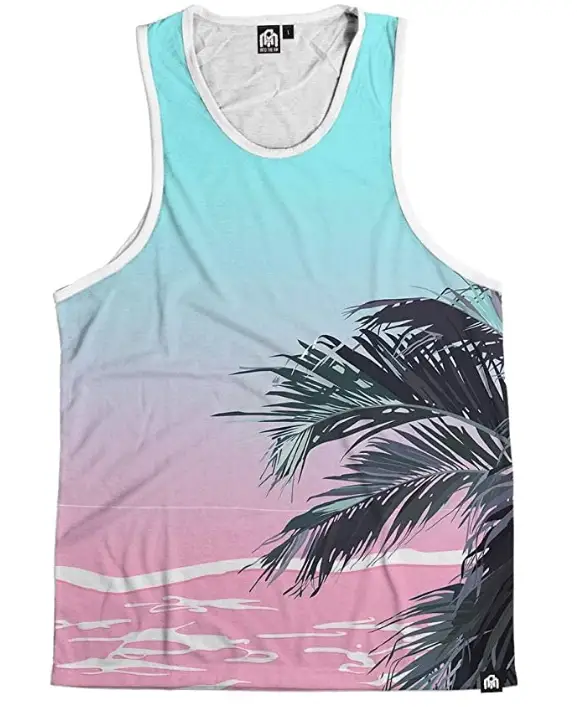 Men's Vibrant All Over Print Sleeveless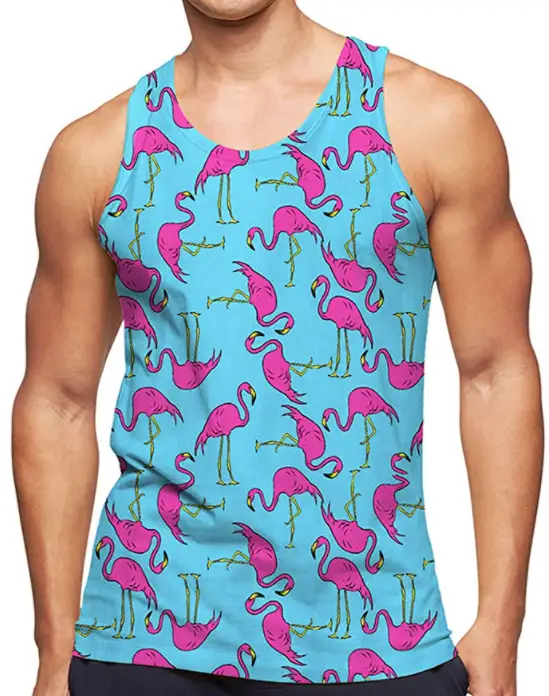 3) Hawaiian Shirts are big as well
Cotton Button Down Short Sleeve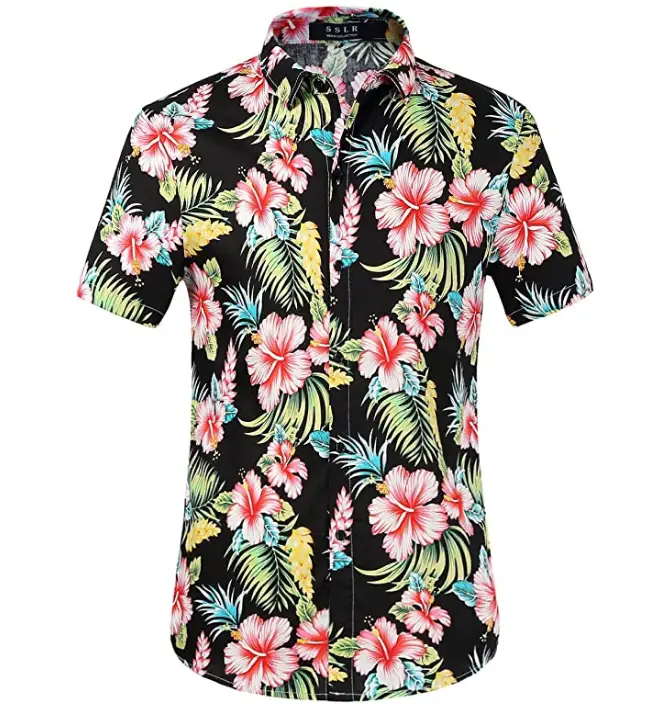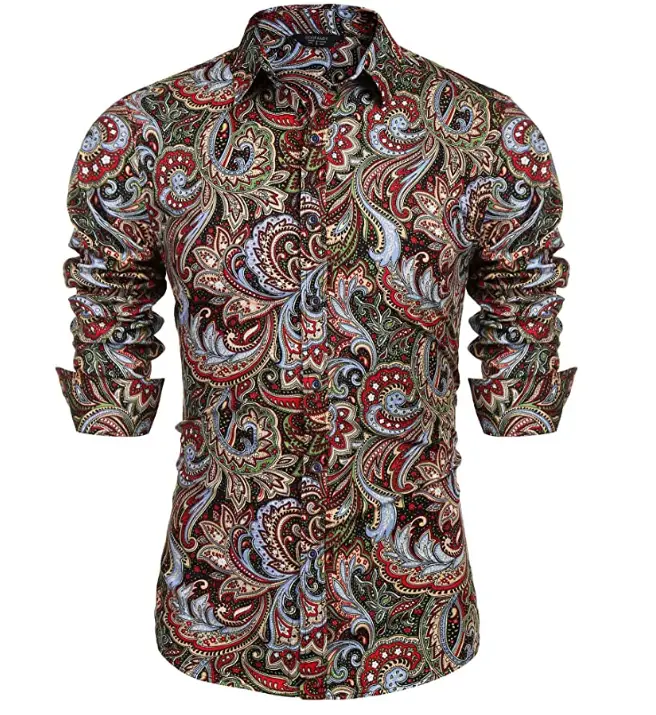 Men's Pineapple Casual Button Down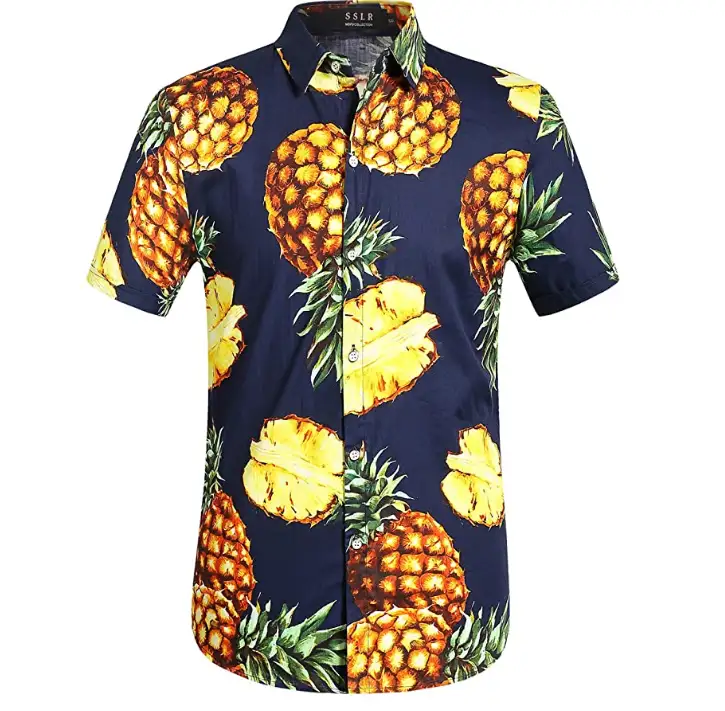 Shirt Tribal African Caftan Boho Unisex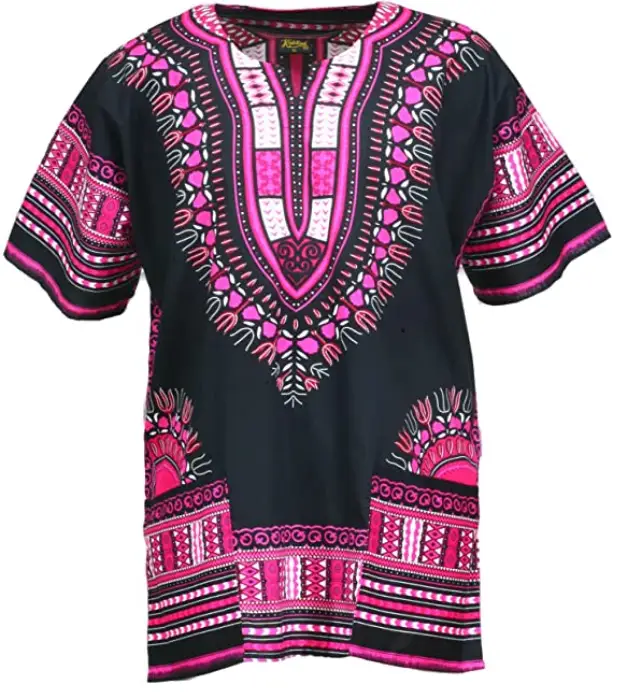 Linen Mandarin Collar Roll-Up Sleeves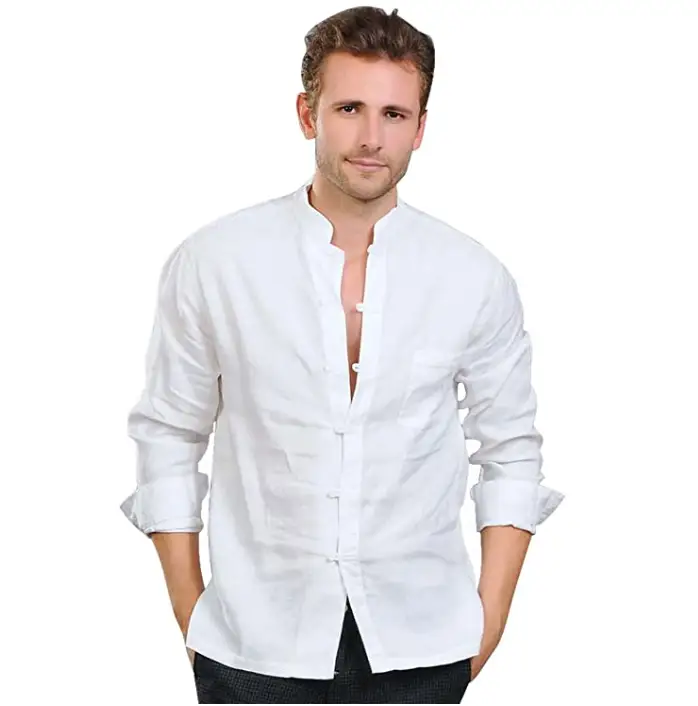 2) Festival Bottoms For Men
1) Shorts
Men's Athletic Shorts – Vibrant Summer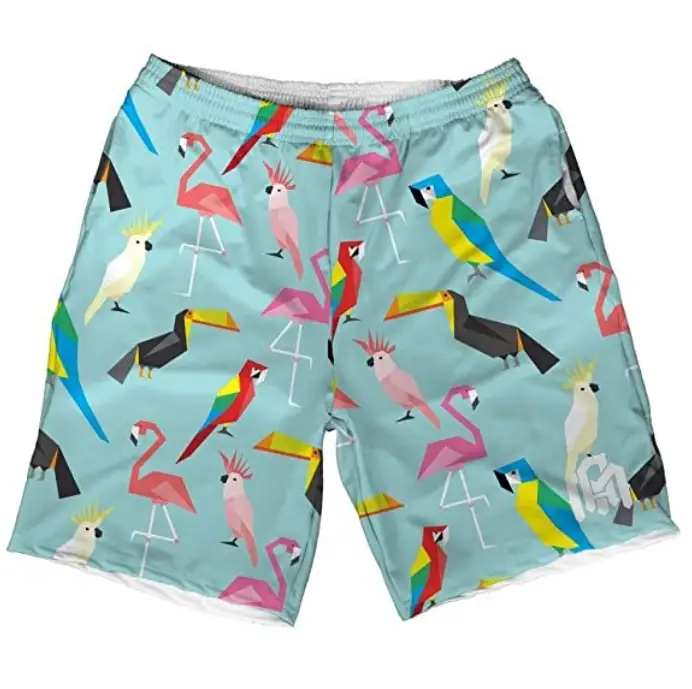 Men's Athletic Shorts – Vibrant Summer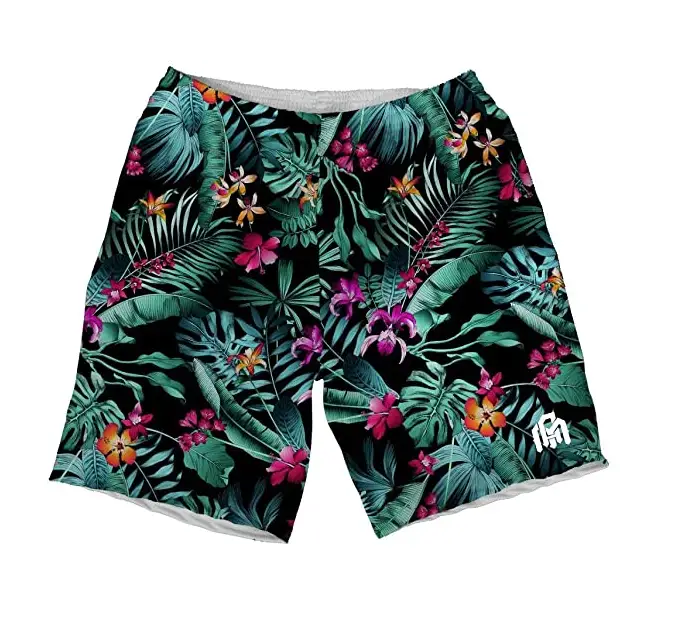 Men's Athletic Shorts – Vibrant Summer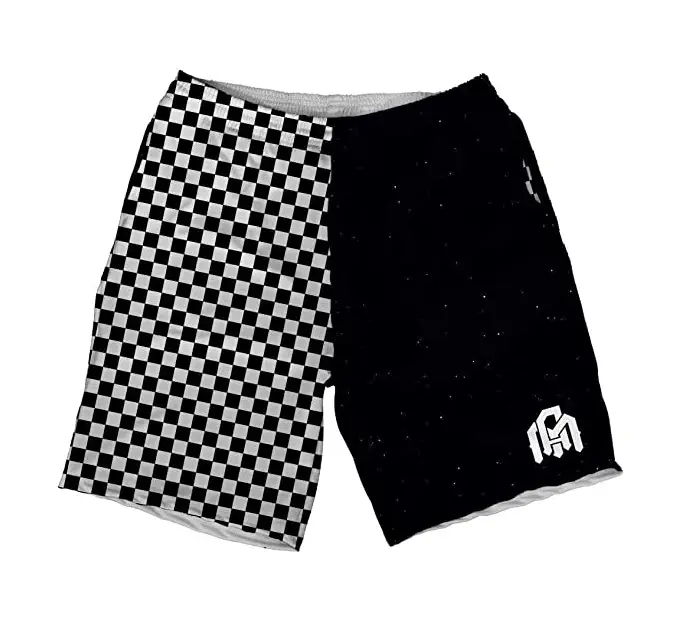 2) Pants
Patchwork Cargo Trouser Wide Leg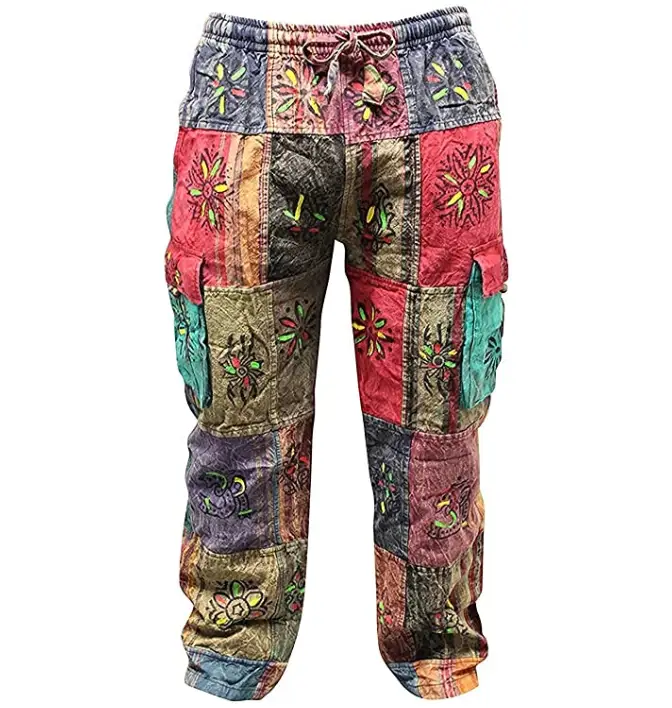 Men's Cotton Casual Shorts 3/4 Jogger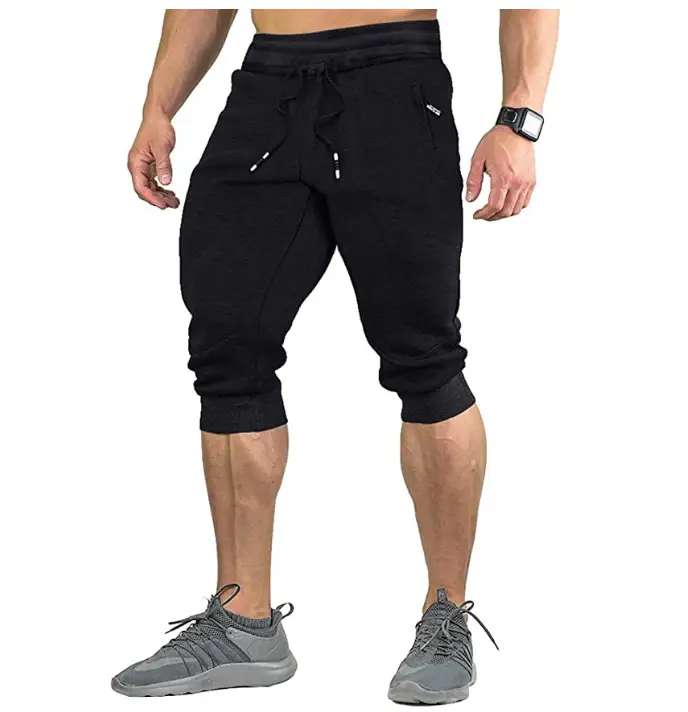 Jogger Pants All Over Print Men: These pants below could work quite well with tank tops.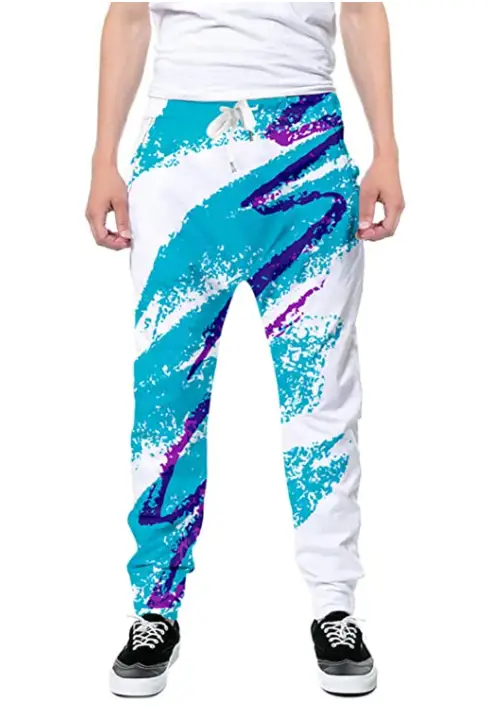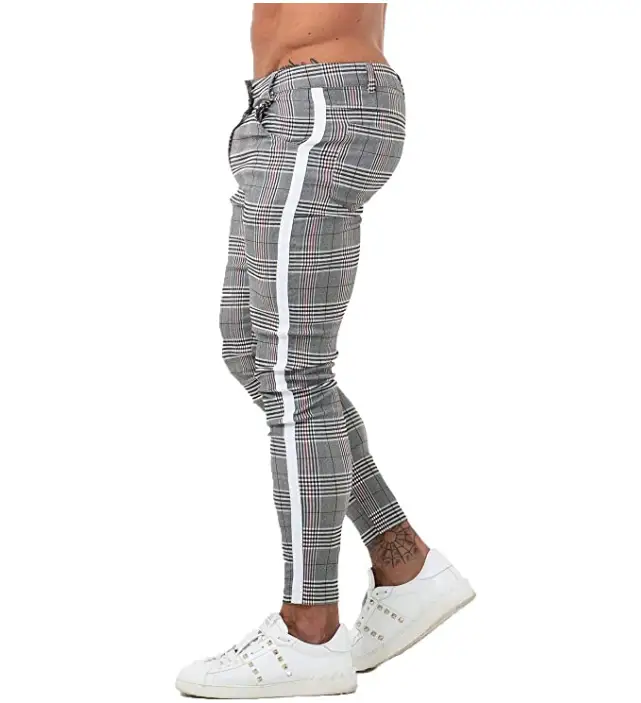 Floral Printed Casual Pants for Men
You can also change it up in terms of style and go floral!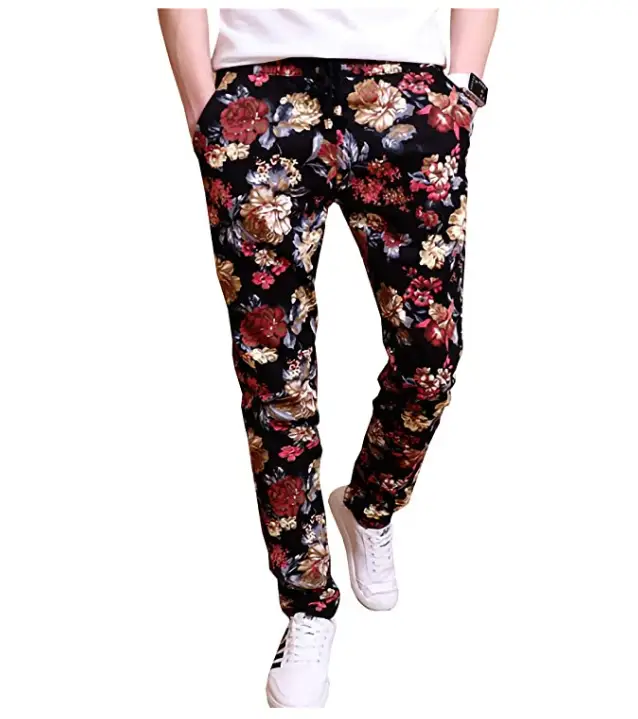 Slim Fit Joggers Tapered SweatpantsSlim Joggers can work quite well for festivals!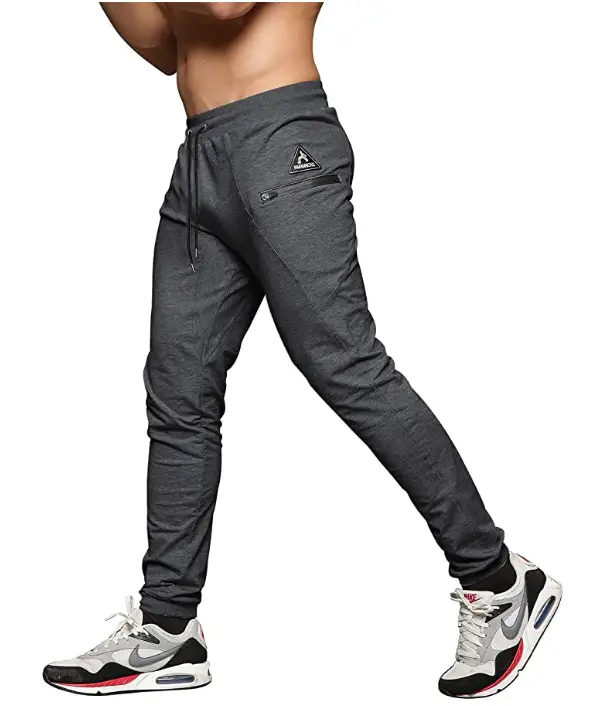 3) The Meggins!
Yes for those of you that did not know about them, they exist! We picked that one as a preview, many different meggins with this reference are available. Go Check it out!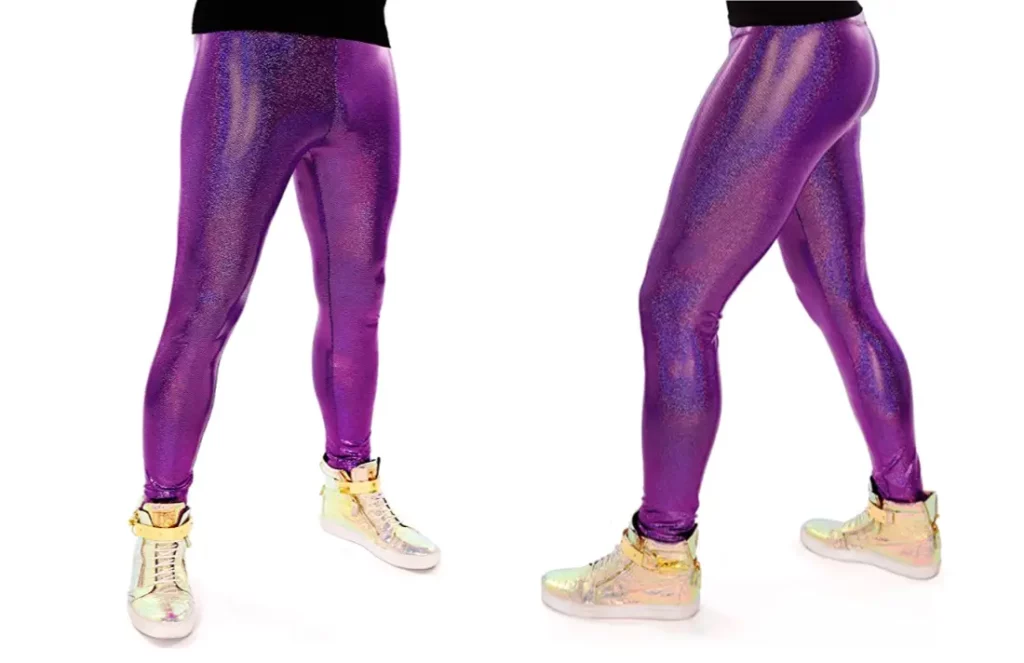 Pants Zebra Neon Pink On the picture below it is not so much the wig we are pitching but the pants, even though wigs are great for festivals. As those events take place in Spring or Summer, a wig will make you sweat the first seconds. This is a full style on its own, with these pants you can wear whatever you want, your festival outfit is done :)!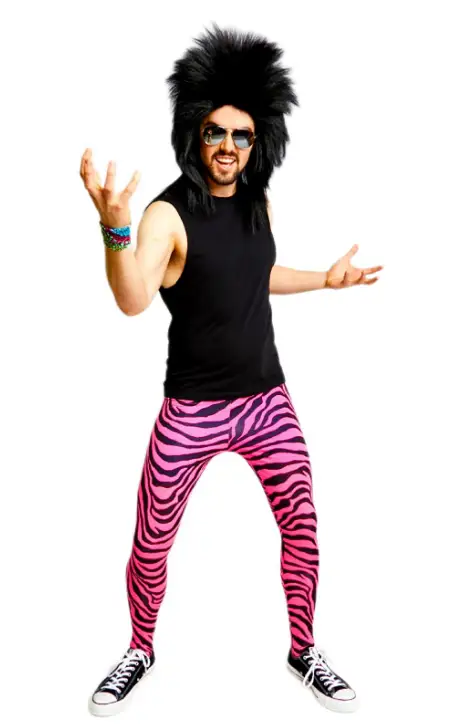 3) Complete Festival Outfit For Men:
This is going to be our winner in terms of cool funny and effective style, you WILL POP no matter what and you have so many styles and colors to choose from, being short sleeves for the Summer festival you will be at ease. Have a look below.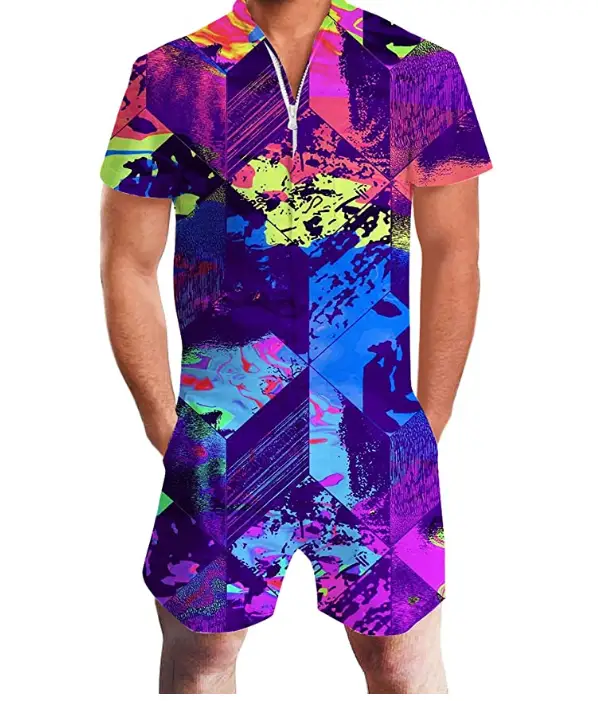 Romper – Original Rompers for Men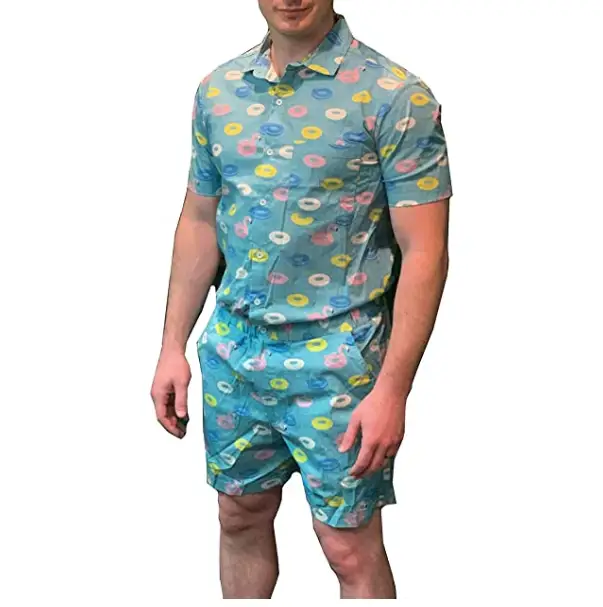 Romper – Original Rompers for Men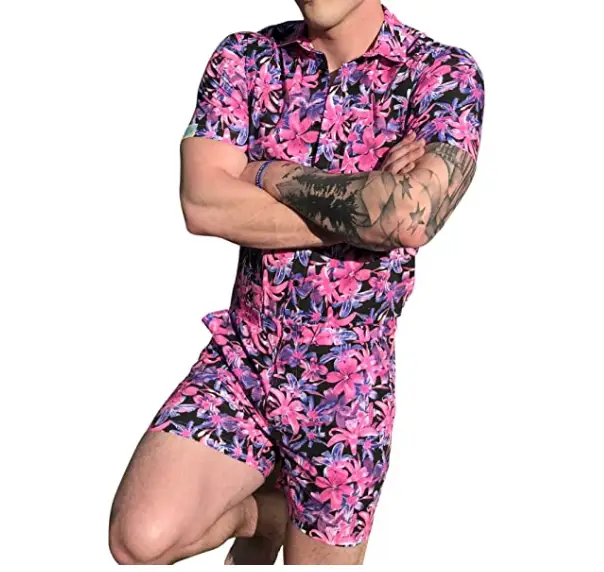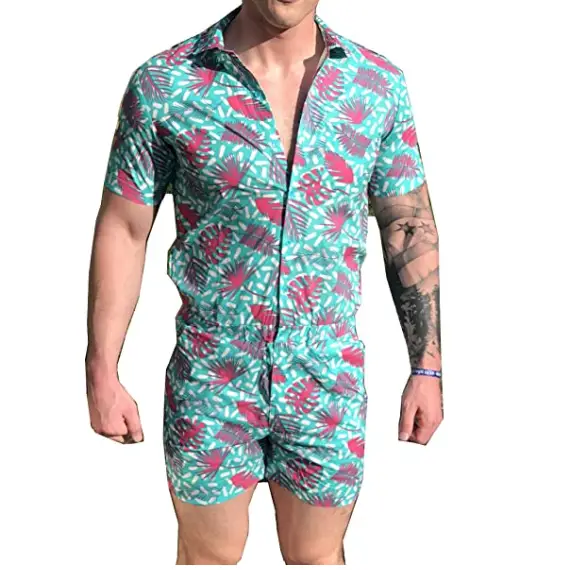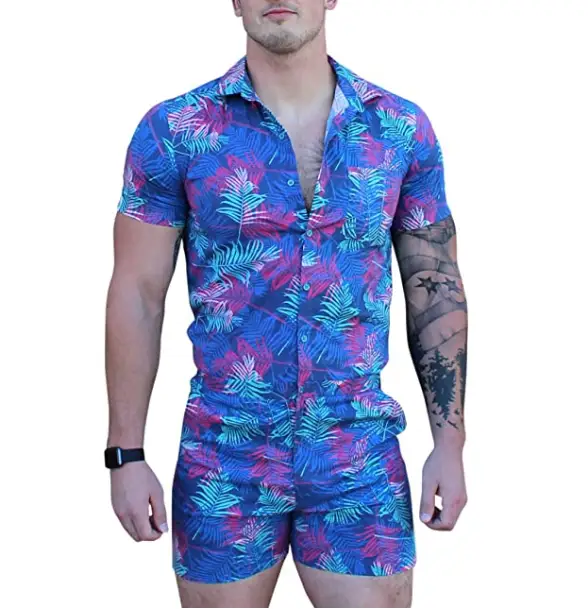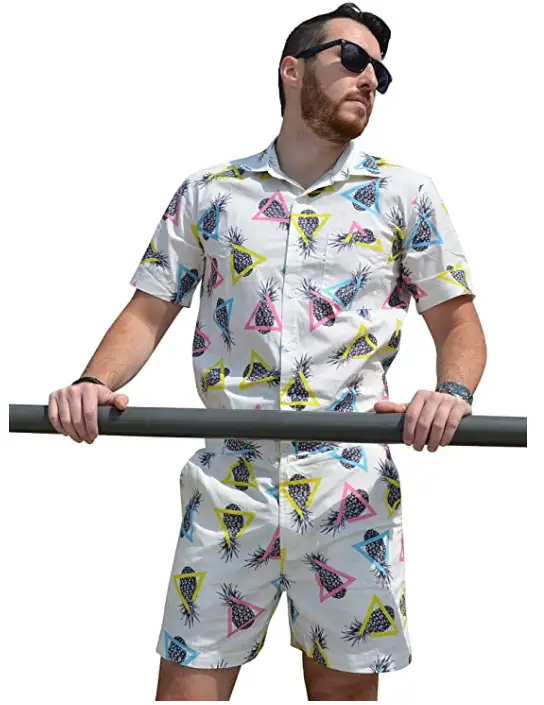 We will keep on refreshing this listing as new great products pop up from time to time, and the idea is really to provide the best selections so you can be confident regarding what to buy for your next festival or event. We hope that what we listed did help you or inspired you, saving you some time in your research.
Enjoy your festival or your event!
Happy Roo!