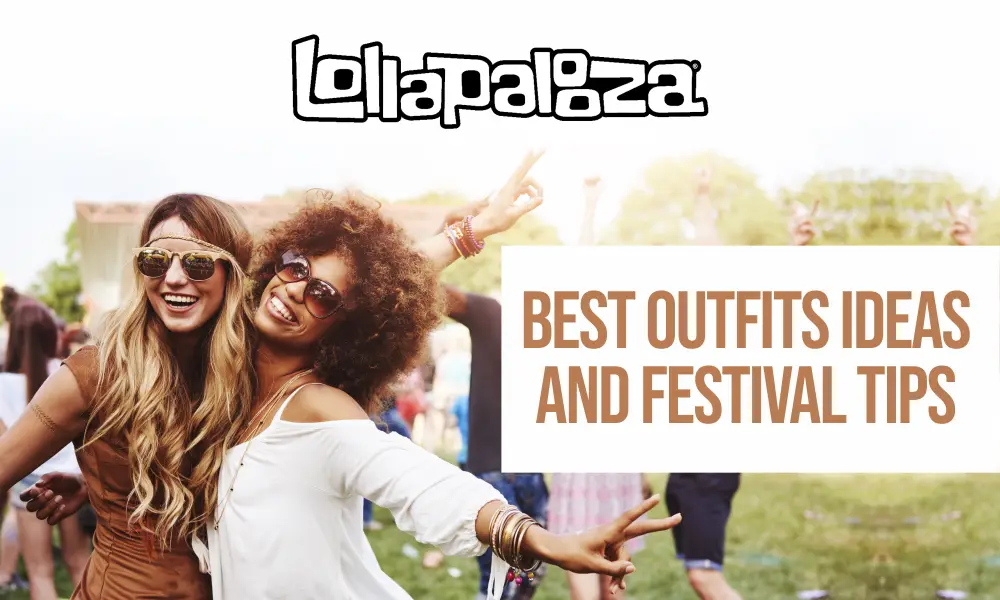 This is one of the best times to try any type of outfit you want.
Lollapalooza gathers just about every possible type of outfit you could think of and beyond. So if you seek outfit guidance, ideas, advice, and pro-tips for this huge event, you are in the right place.
Lollapalooza outfits can go from casual to rave, to Bohemian, to beach vibe, to sportswear, to silly outfits, and on and on.
Most women will wear standard festival outfits like dresses or jean shorts for the bottom and tops like crop-tops, t-shirts, tank tops for the top.
Most men will have jorts or shorts for the bottom and t-shirts, jerseys, or tank tops for the top.
While some will wear more revealing outfits, like rave outfits, the rest will fall under the category of unique, exceptional, and artistic outfits.
Because there is an endless possibility of what to wear, the deciding part can become a nightmare. It is never easy to know what will work best for you for this kind of festival.
Therefore, knowing what is ahead of you and what are all the tricks and tips will be the best way to finally decide what to wear for the event.
Quick note: Depending on what you wear and where you hang out at the festival, you could feel out of place.
For instance, The Perry stage is known to attract more ravers than the other stage, so if your outfit is not as "ravy" as theirs… it's not you, it's the stage.
Find below the table of content:
The best tips on how to pick the best outfit for Lollapalooza
Lollapalooza conditions: it will be hot, humid and could possibly rain
Lollapalooza takes place in Chicago, Illinois at the end of July and the weather there becomes easily muggy.
If we had to describe the qualities of the ideal outfit in one sentence, it will be, light with breathable fabric that can get dirty.
Yes, your outfit will get dirty, we don't recommend wearing your favorite clothing or wearing too much white.
The dirt will come from the dust, your sweat, sunscreen, spilled drinks, etc… not to mention bad weather.
We experienced it all, light, heavy rain, or even storms (it happens).
Bring Sunscreen
You have to bring and put on sunscreen, the sun will hit hard and there are no shades near the stages.
Sunburns are bad for your overall health and even if you don't care, having sunburns on the first day will make the next days impossible to bear.
So don't try to fight it, bring some and put some.
In case of rain, bring Ponchos and Waterproof Pouch for your phone
Regarding the weather, one of our best tips for this dilemma is the following, if it can rain, it will rain. Even if the weather does not turn bad, having a solution for it will bring you peace of mind.
Just have a backup plan in case of rain (like an extra pair of shoes), and a disposable poncho to make sure you stay as dry as possible.
Also, grab some Universal Waterproof Pouch for your Cellphone
If the current forecast looks horrible and the festival is not canceled, we have a dedicated article on what outfit to wear at festivals for rainy days.
For your outfit, Go Wild, but comfort comes first
Take care of your feet
You will dance, walk and stand A LOT, you have to pick your best comfortable pair of shoes. If you don't have a comfortable pair, buy one (many examples of great sneakers here)
Avoid blisters
We strongly recommend not to go with a brand-new pair though or if you do make sure you wear them before the festival to avoid blisters at all costs.
If you know you usually get blisters when you stand or walk for too long, we encourage you to prepare your feet for the event with some adhesive moleskin. That way, you will be able to prevent them or if they do appear it will be minimal.
Bring a second pair of socks
Bringing with you a second pair of socks is a real hack: With all the walking, dancing, and to be honest, even just the standing (this is mid-summer, the sun will hit hard) you will sweat, a lot.
This is why changing socks in the middle of the festival schedule, or so, can greatly improve your experience there. Not to mention, that your feet will have to endure multiple days of this… so be sure you take care of them on the first day.
Wear Feetures-like socks
You might feel that, with all those tips, we are getting you ready to hike a mountain or something, but in some sense this metaphor is appropriate.
As a lot of walking, dancing, and standing will take place, the best tips that exist for hiking will be ideal for us festival-goers.
Therefore, keeping your feet dry, comfy, and fresh is arguably the best hack for your feet experiencing Lollapalooza.
This is why wearing Feetures socks type with moisture control, airflow channels, etc… will be your best bet in terms of socks.
A Good Arch Support Can Really Help
This is not necessarily for everyone, but if you have back pain or foot pain from standing or walking for too long, having good arch support can save your day.
The one below is a great brand that should work for most people, and already did wonders for us.
That being said, as we are not any type of medical authority, and if you don't know if you can use these arch supports or not, please ask your doctor first.
Avoid Flip-flops
We completely understand that summer, music, and sunny days can rhyme with flip-flops, but even if that sounds like a good idea, for festivals it is generally not.
Why not then?
As mentioned above, Lollapalooza involves a lot of walking and standing and usually a lot of dancing too. All of those activities do not work well with flip-flops.
Now, if you add a crowd to the equation it becomes even more difficult and if it rains… with all the mud, it purely becomes impossible (usually people remove them…)
If you really want to bring flip-flops, we recommend bringing both shoes and flip-flops.
As they are quite light to carry, you could easily put them in your bag and wear them when you want to give a break to your feet.
But other than that, we know from experience that flip-flops and Lolla don't really mix.
Your outfit can be as wild as you want as long as it is comfy and practical
Lollapalooza is much less about fashion than other festivals like for instance Burning-man or Coachella, casual and normal outfits are dominant.
We apply the same rule to the outfit as for the feet, it has to be comfy enough for the event.
How do I know if my outfit is comfy and practical enough?
You can go as wild as you want, but simply make sure your outfit:
Allows you to walk for miles and miles without chafing or cutting
Allows you to dance, and be free to do any movements you want
Allows you to go easily to the bathrooms without, struggling or getting almost naked
Is light fabric as much as possible as it will be hot
Stays in place, so you don't have to arrange it all day
As long as your outfit respects what we cited above, you can go as free and as wild as you want, you will have a great time at Lollapalooza.
If you are wondering where you stand in terms of Lollapalooza fashion, just know that the main outfit you will see among women, is jean shorts and a bralette. Therefore, based on how extraordinary you want your outfit to be, the farther you go from this style, the more unique your outfit will be.
1, 2, 3 or 4 outfits for the event?
Have more than one pair of shoes
Even if you decide to wear only one outfit for all 4 days, which is unlikely, (but it does exist, we ran into exceptions that just did not care) having an extra pair of shoes is good for your feet.
Not to mention that they will get dirty, and changing them at some point during those 4 days will give you the opportunity to restart fully fresh.
At the very least, you need one outfit for sunny weather and one for possible rain
The number of outfits you will put together is up to you, but because in many instances the rain was part of the experience, we recommend you to have a rainy day outfit as well.
As Lolla is four days, we always go for 4 outfits, each one has a different purpose. And the way we decide which one to wear is based on the weather checked in the morning.
The four outfits are the following:
One casual for possible rain:
Why casual? Well, because at any moment you could put on a poncho it does not matter what you wear beneath it, therefore a casual outfit that is a bit warmer than the others is a good option.
One for hot weather: If the forecast is only sun, we go for this one
One to have fun, a special outfit that you would not wear outside of Lollapalooza: As we said, this festival is a great opportunity to try new things and have fun, we wear it only once. That one is a bit more revealing or funny than usual.
One matching with friends: This one could fall under the category of fun as well. And we found that going to the festival as a group with matching outfits has always been fun and entertaining.
Of course, what you decide to do with your outfit is up to you, but this is what we like to do every time we go to Lolla.
Lollapalooza Outfits ideas
Now you know exactly what to look for in your next outfits. The selection we have made below covers as many styles as possible.
You can either mix and match a top with a bottom in the list of ideas below, or you can also just go to full-set outfits and voilà!
All items that are listed, are the best products on Amazon as they are all at a minimum of 4 stars out of 5 and above. We want you to get the best out of this post by saving you some time in your outfit research and finding great items for cheap.
Lollapalooza Top Outfits Ideas
Bluetime Women's Summer Halter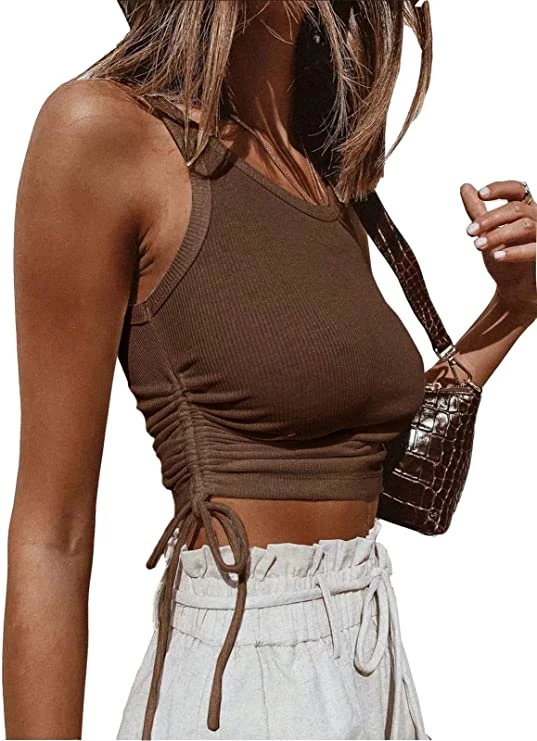 Strappy Tie Back Crop Halter Tops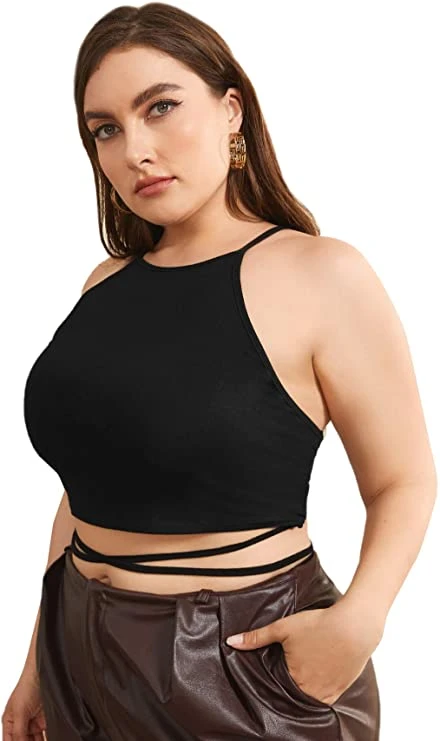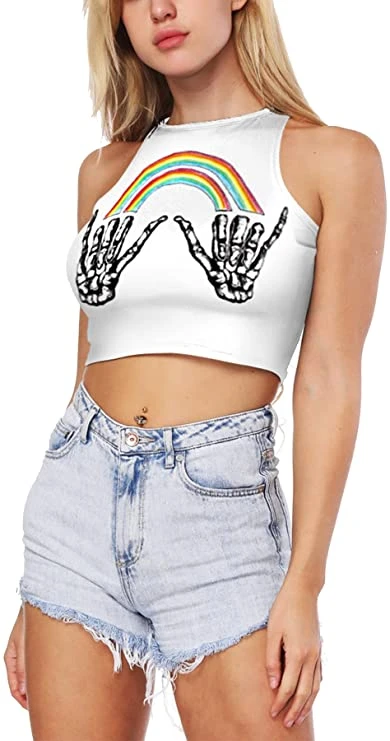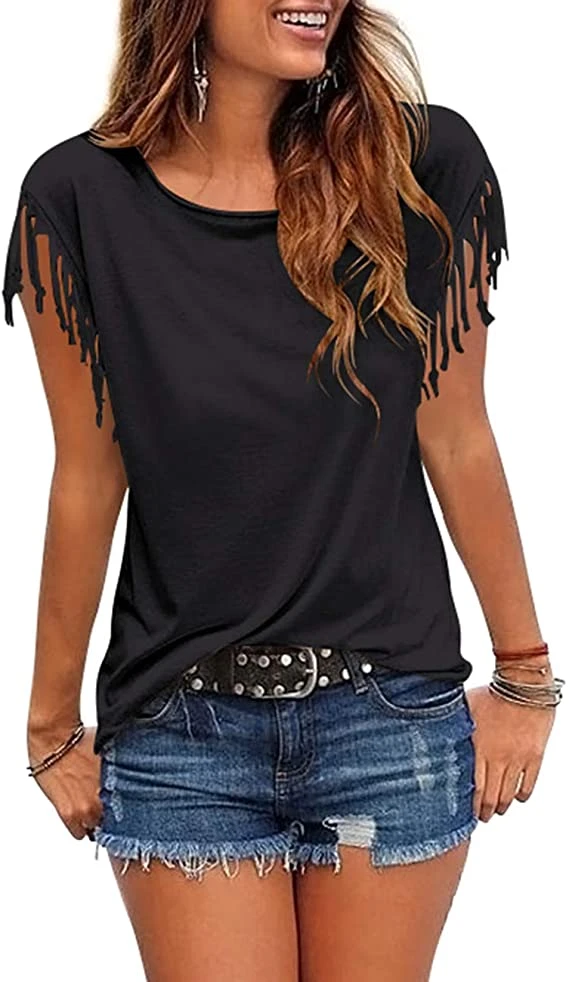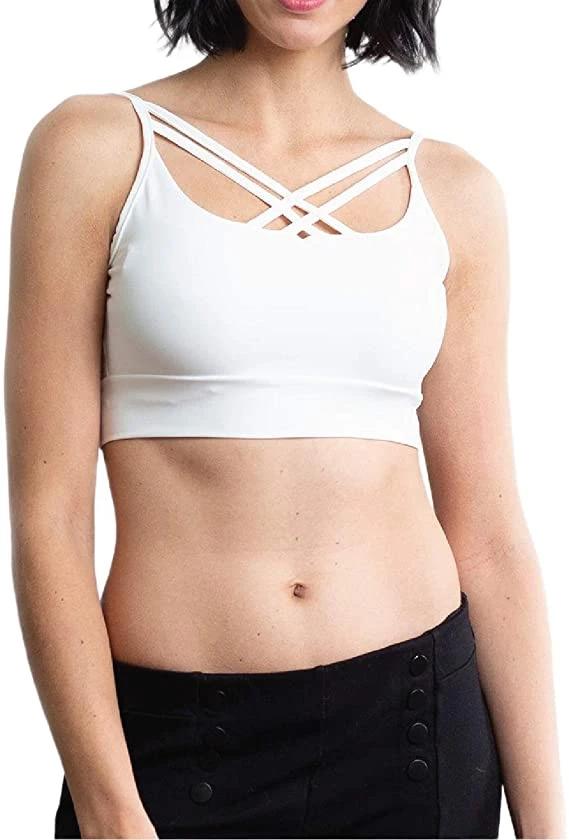 Plus Size Spaghetti Cami Crop Top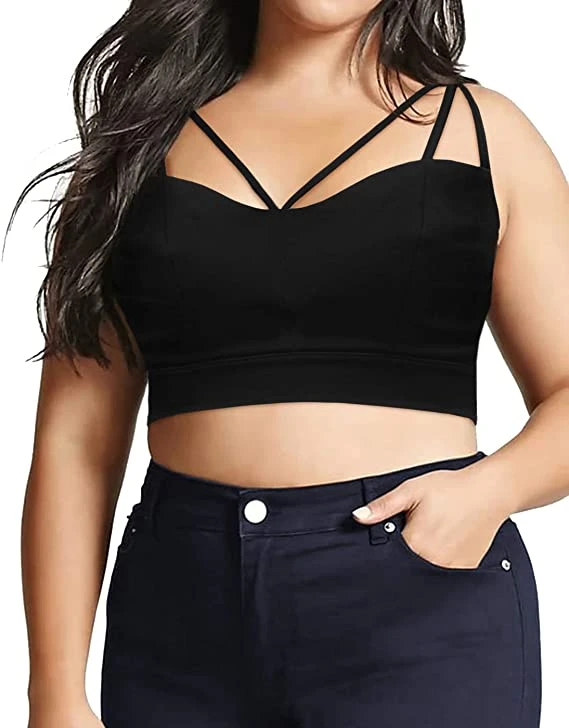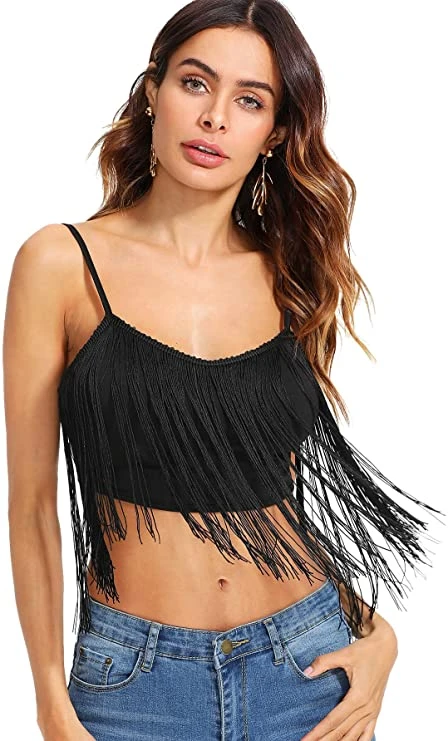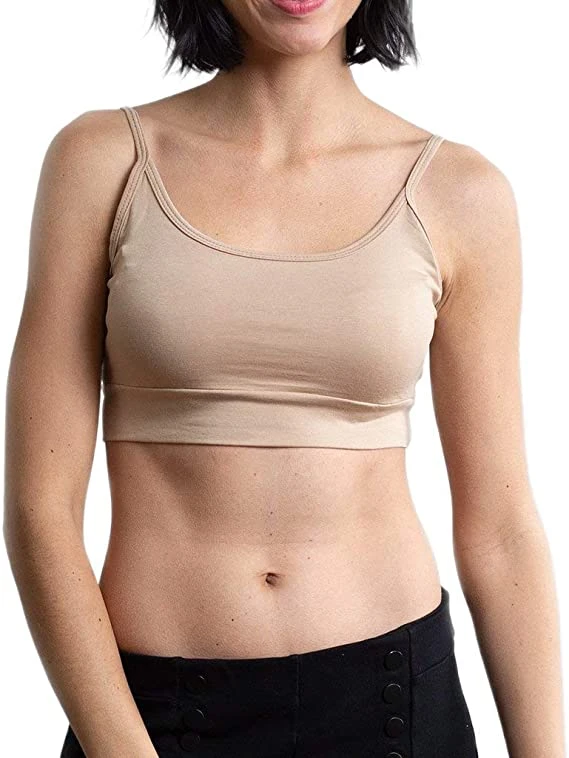 Spaghetti Strap Sleeveless Sexy Rave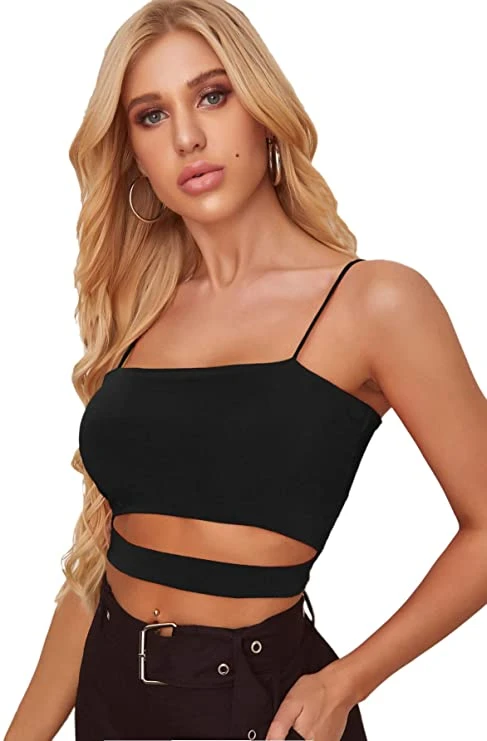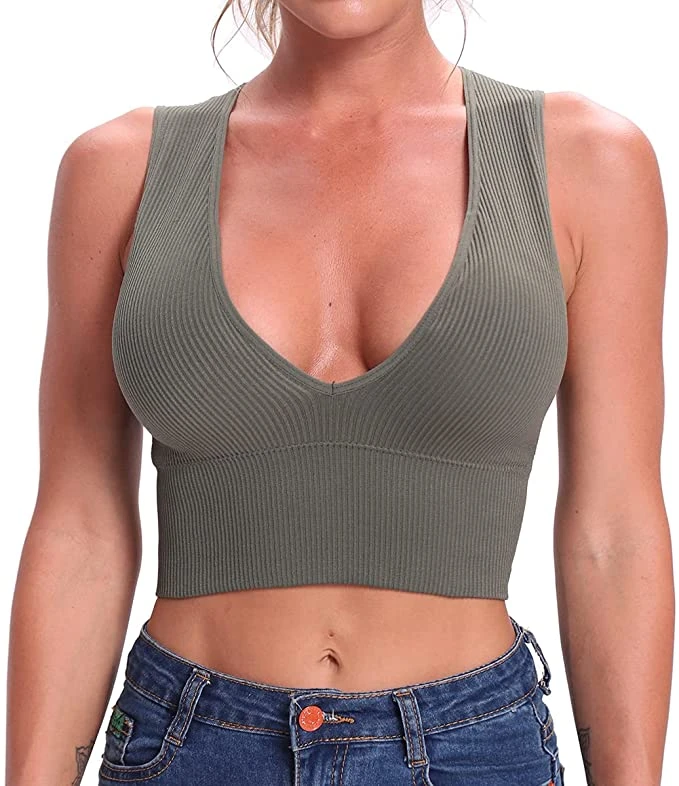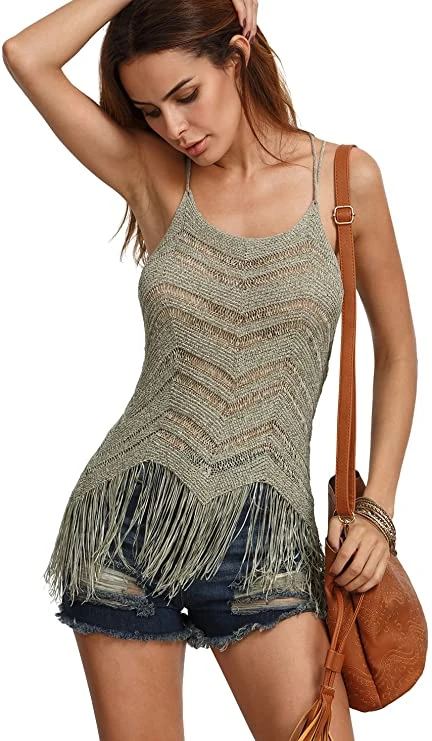 Cami Top Spaghetti Strap Rib Knit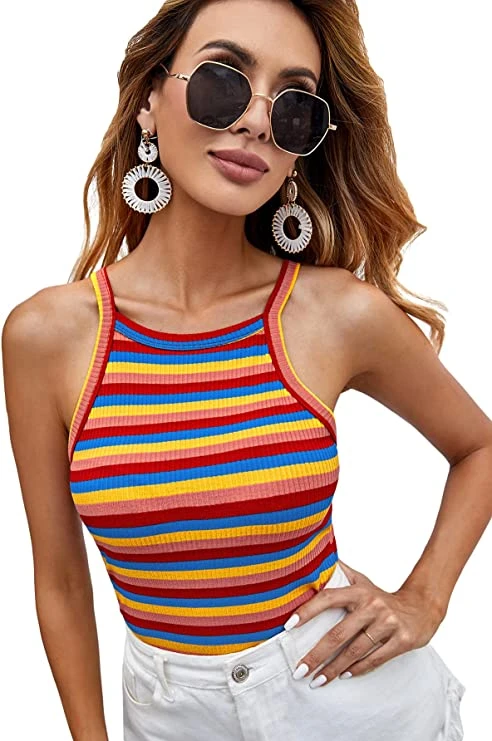 Criss Cross Crop Tops Backless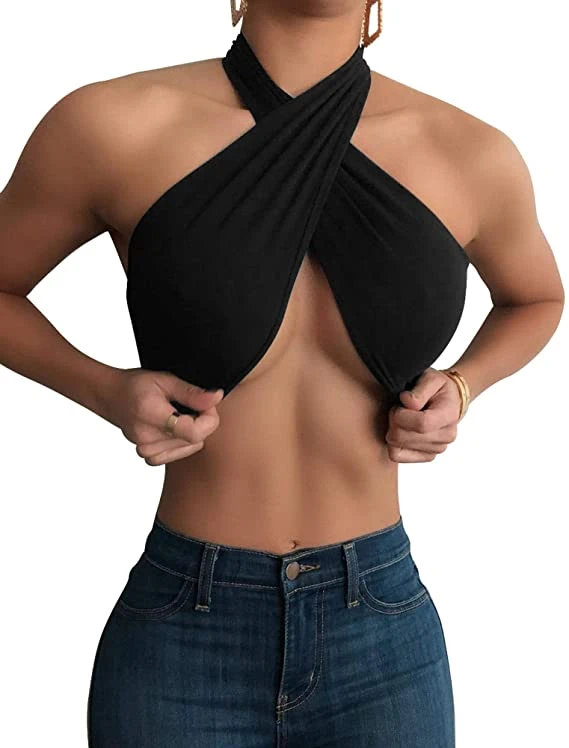 Short-Sleeve Bodycon See Through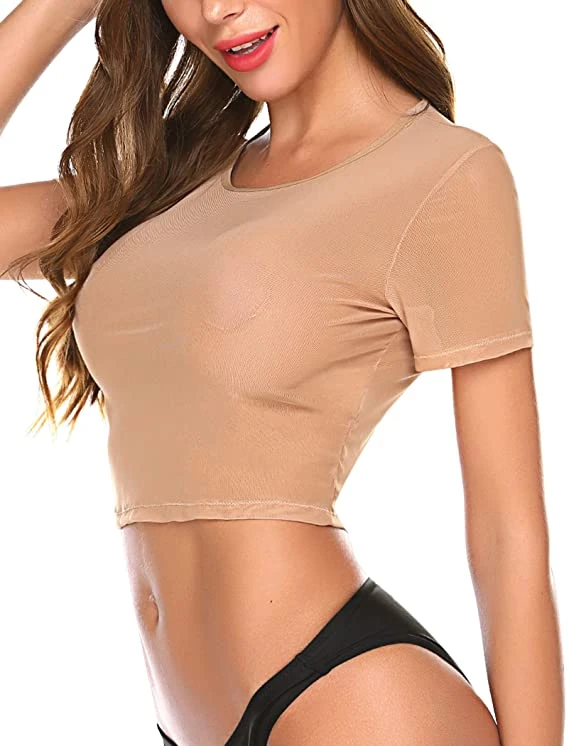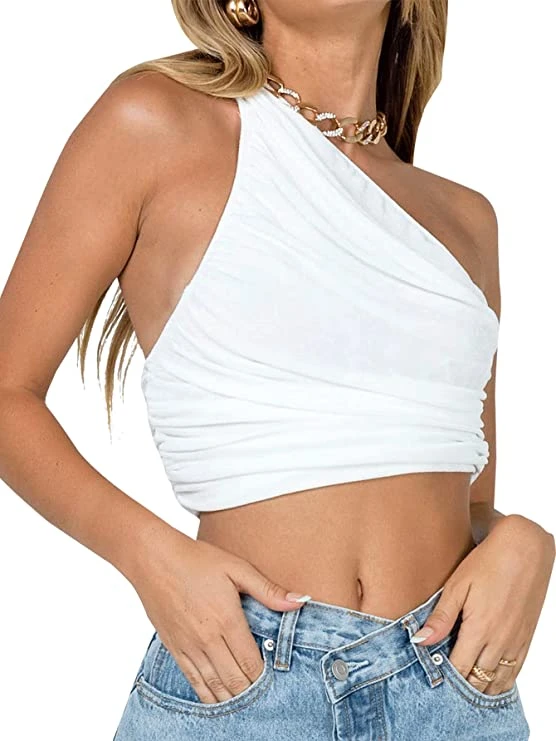 Crop Top Golden Ring Centrepiece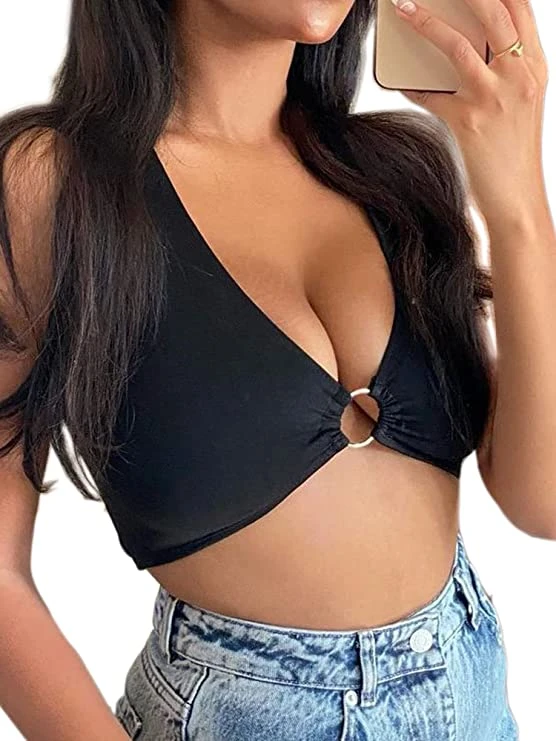 Backless Cute Cami Crop Top Bralette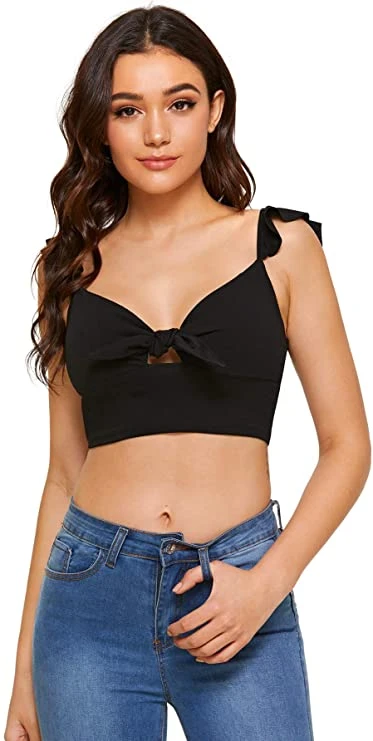 Women's Sleeveless tie-dye Tank Top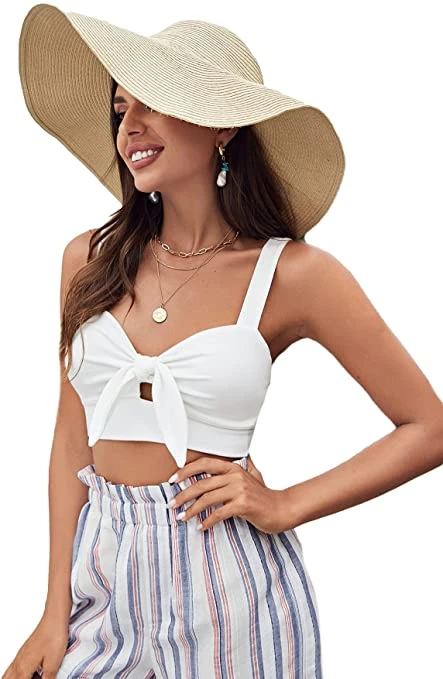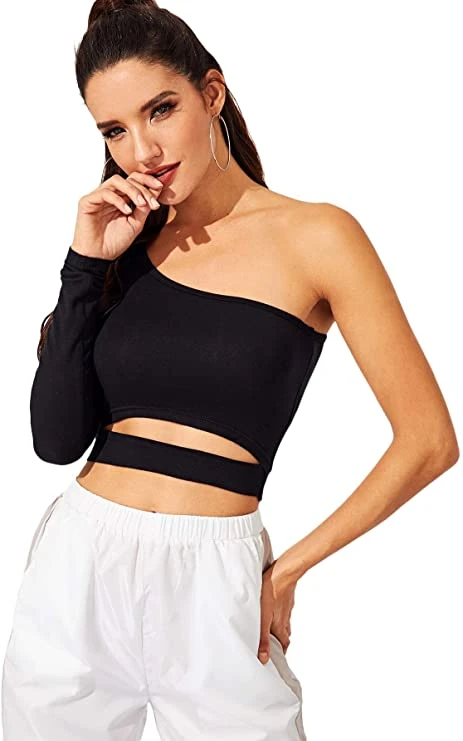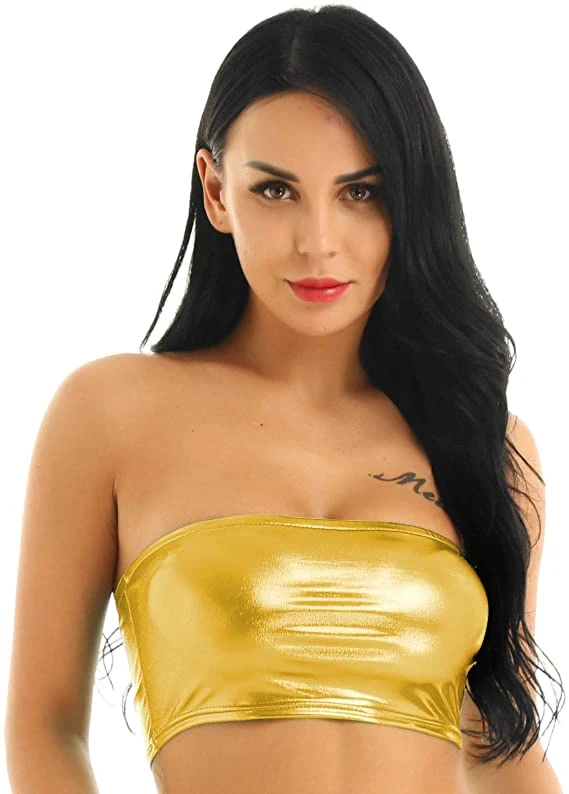 Sexy Halter See Through Camisole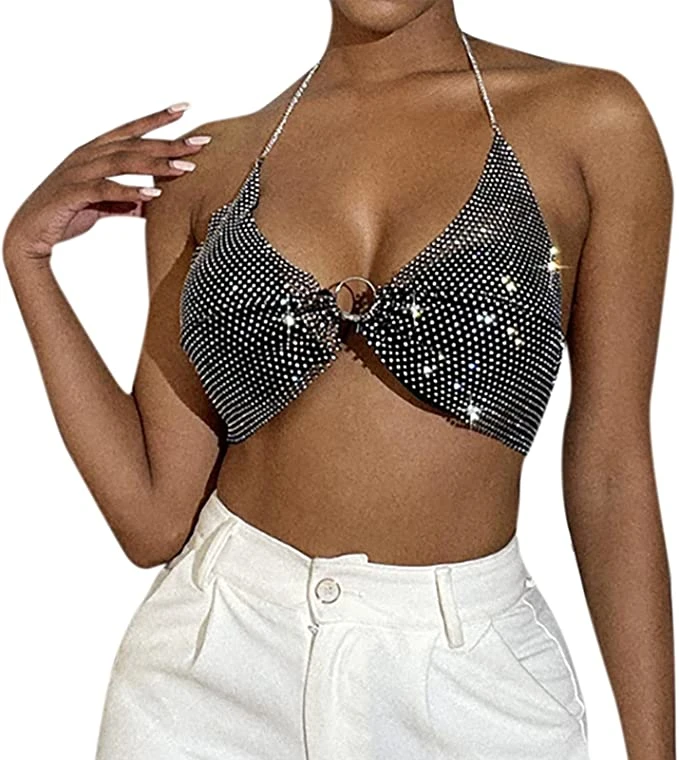 Padded High-Neck Crop Swim Top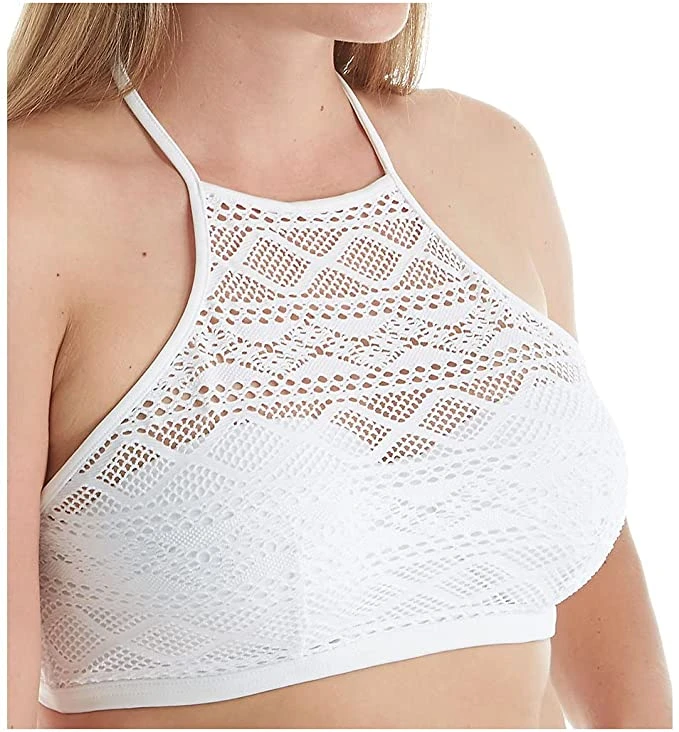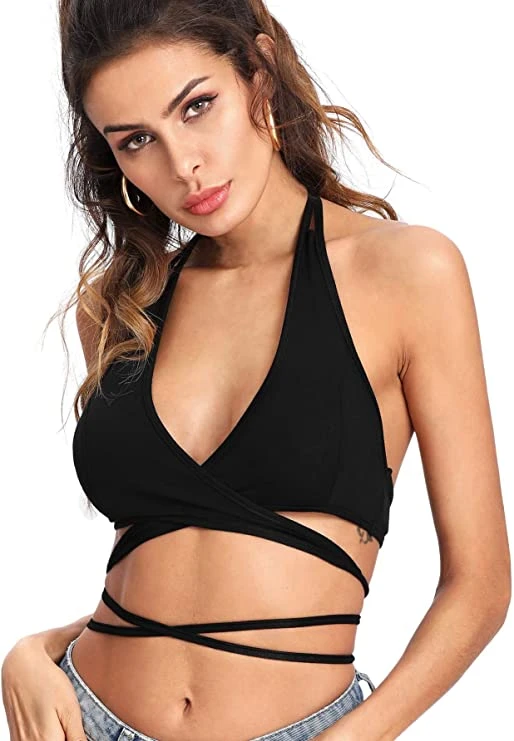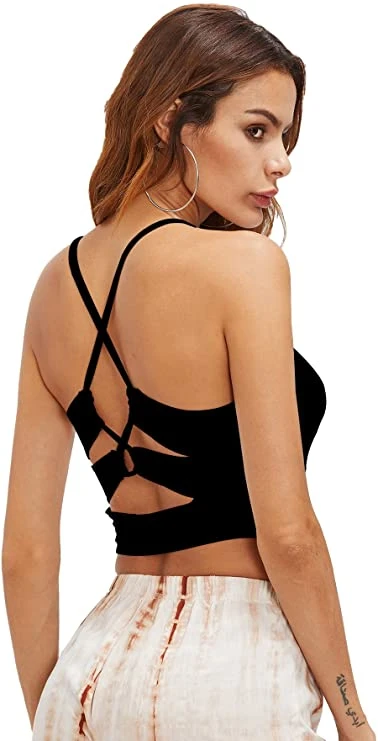 Crop Top Sexy Tie Back Strappy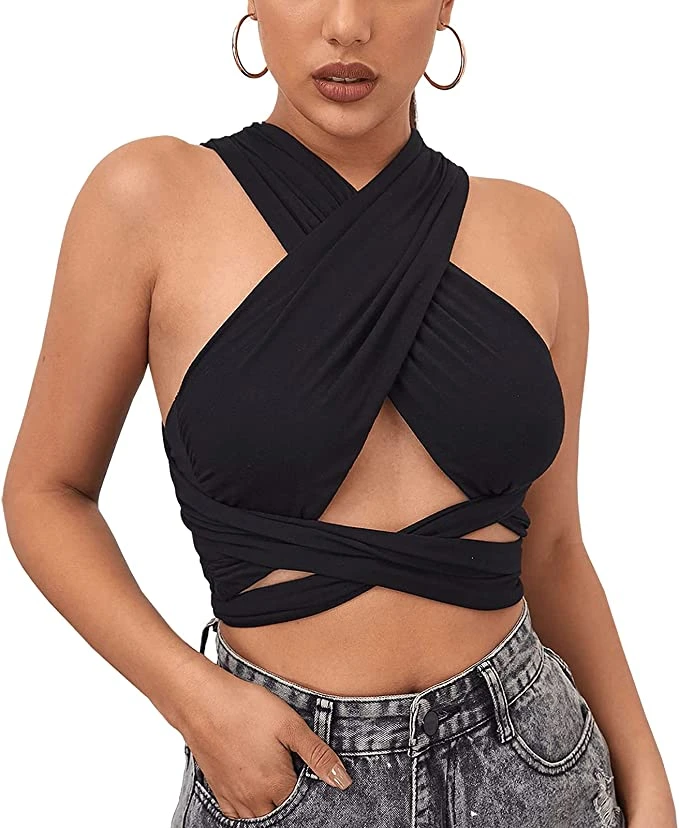 One Shoulder Tee Shirt Crop Tops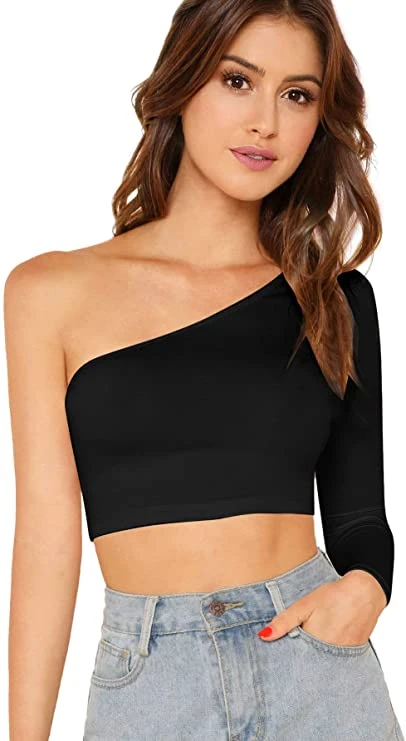 Sleeveless Plunge Tank Cropped Top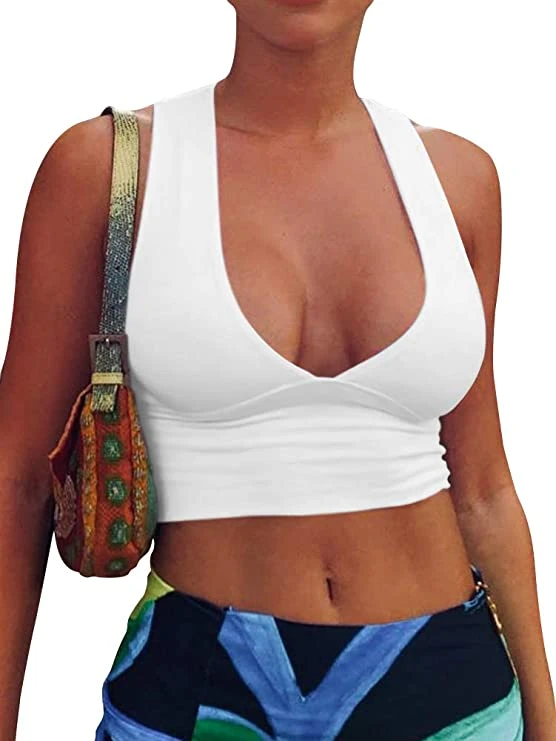 Sports bras can be a great option as they are comfortable, breathable, and they wick away the sweat.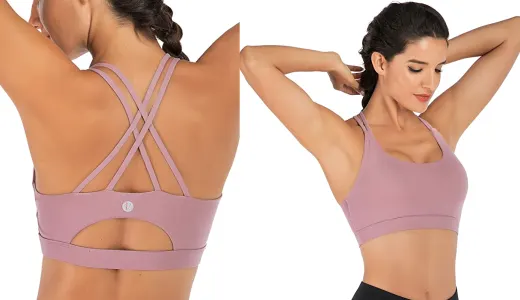 Lollapalooza Bottom Outfits Ideas
High Waist Denim Shorts Pocket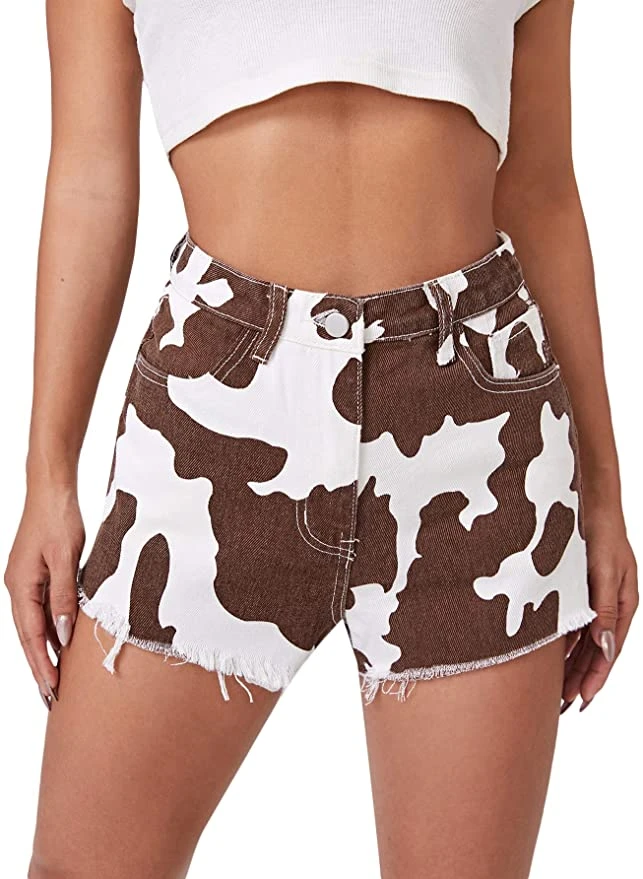 Fray Hem Stretchy Denim Short Jeans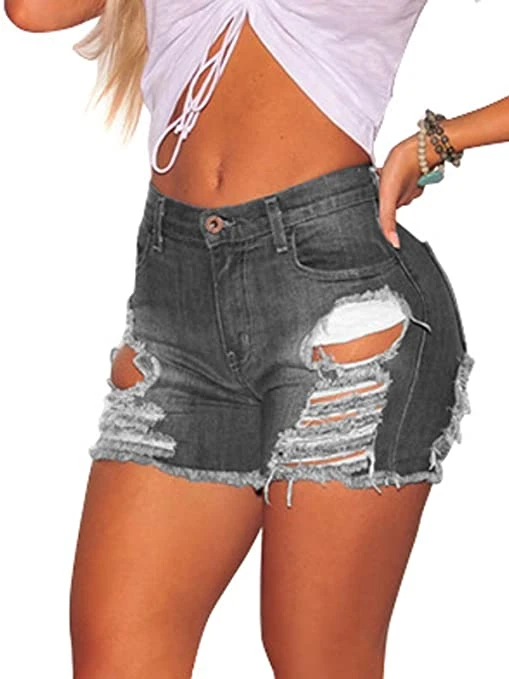 Sparkly Hot Outfit Shiny Short Pants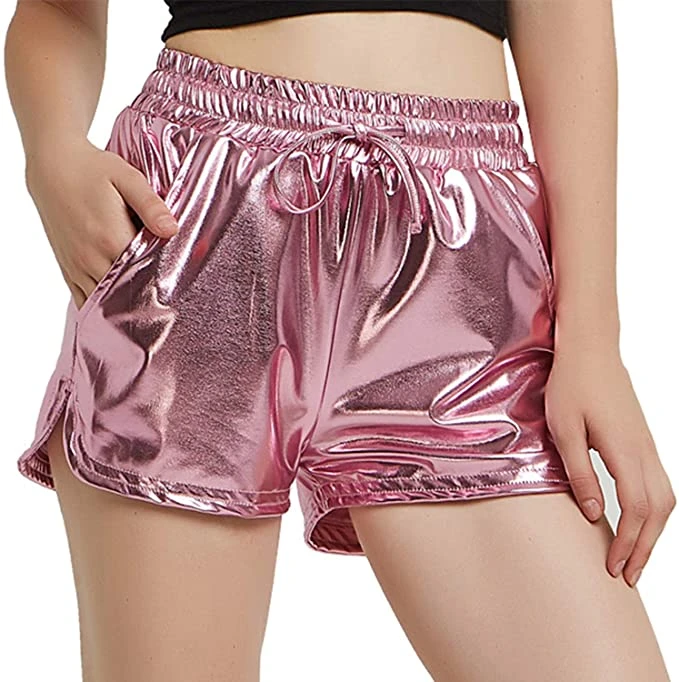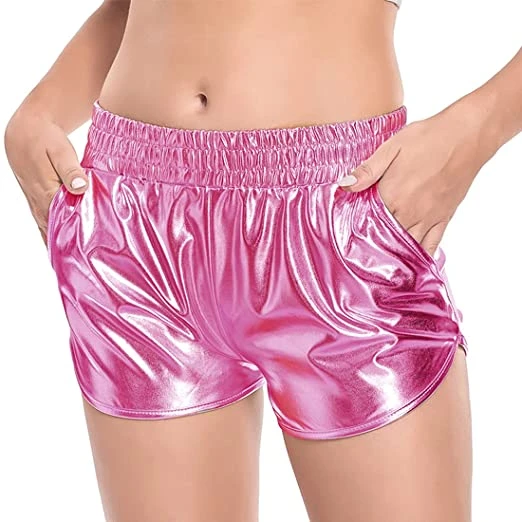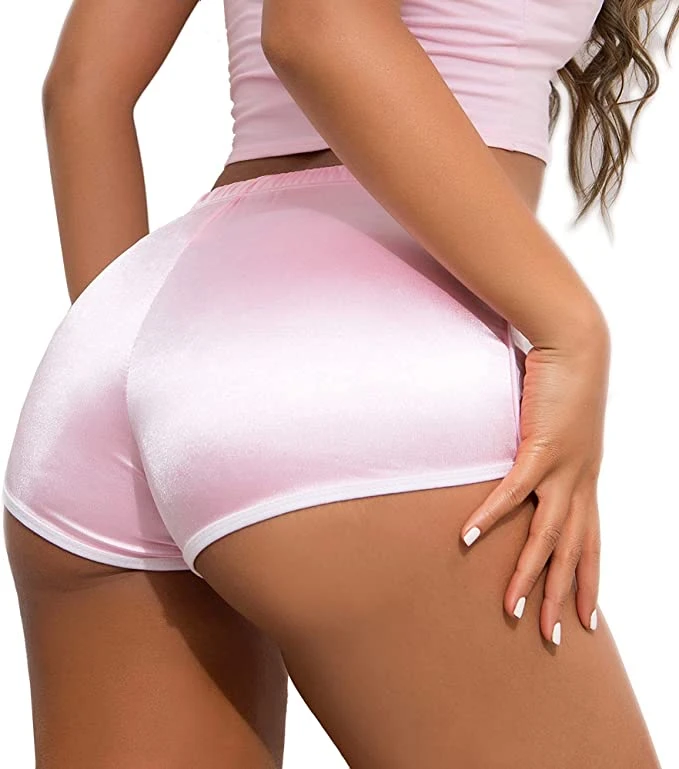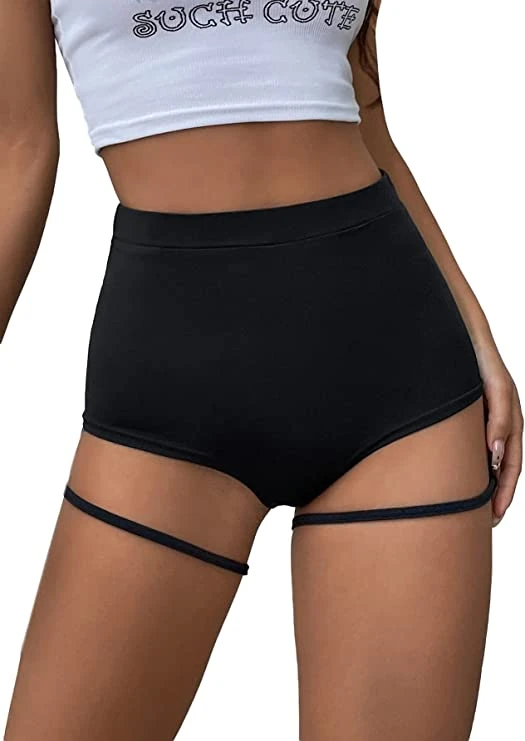 We recommend wearing spandex if you decide to pick a short dress or flowy dress to avoid unwanted flashing.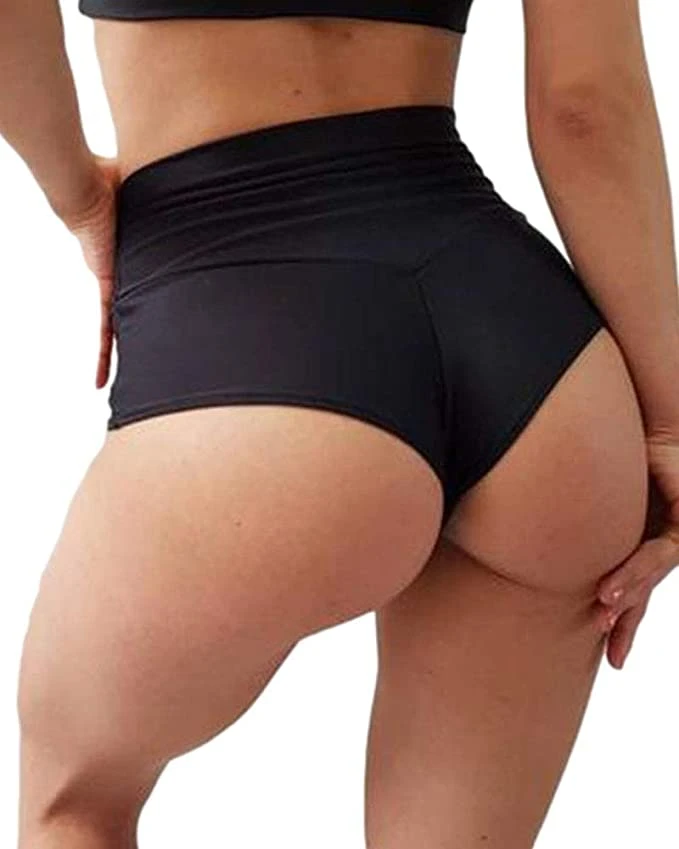 High Waist Soft Yoga Bike Shorts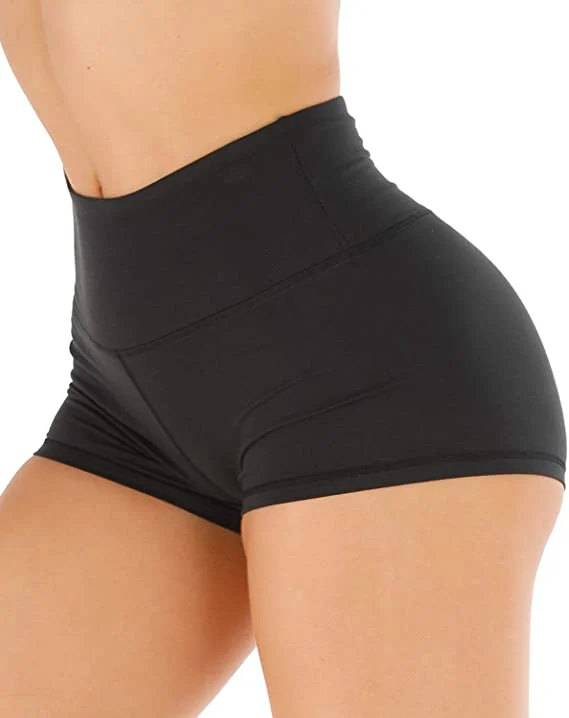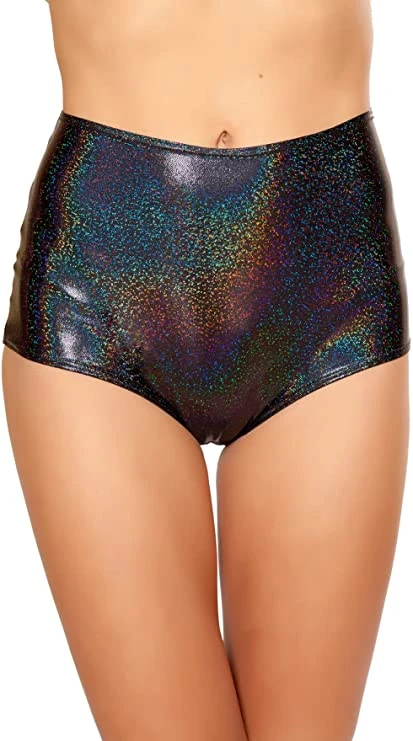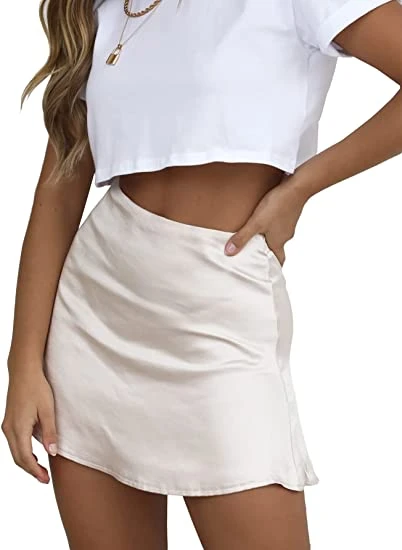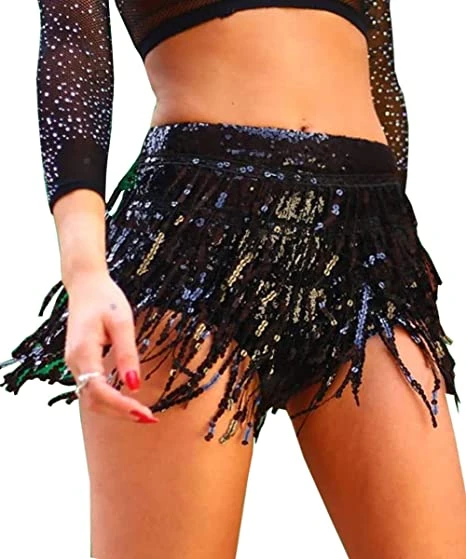 Lollapalooza Over Top Outfits Ideas
The idea here is not to add more layers to your outfit for warmth, but rather bring more cover to the fun outfit that may look too skimpy by itself but could work great with an over-top outfit.
See Through Sheer Blouse Black Sexy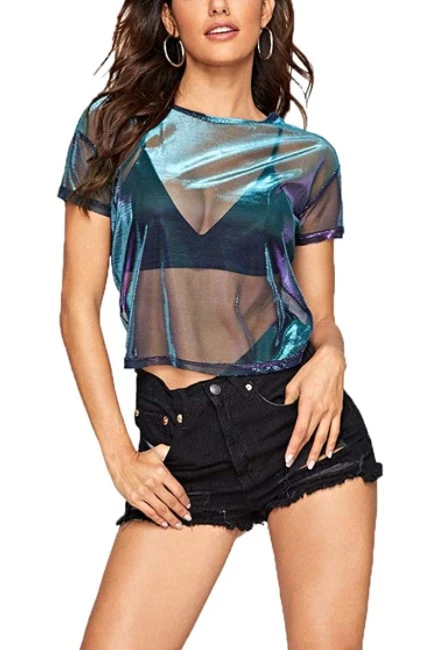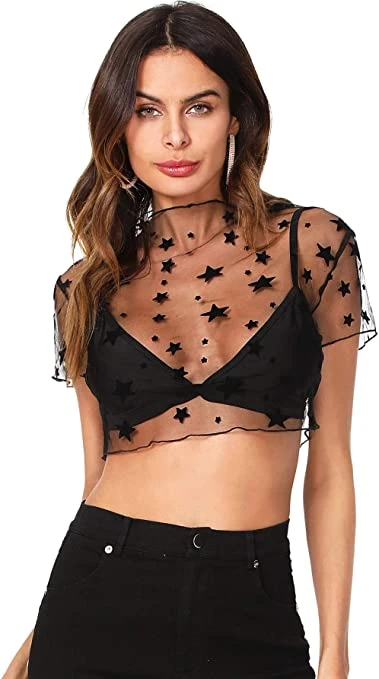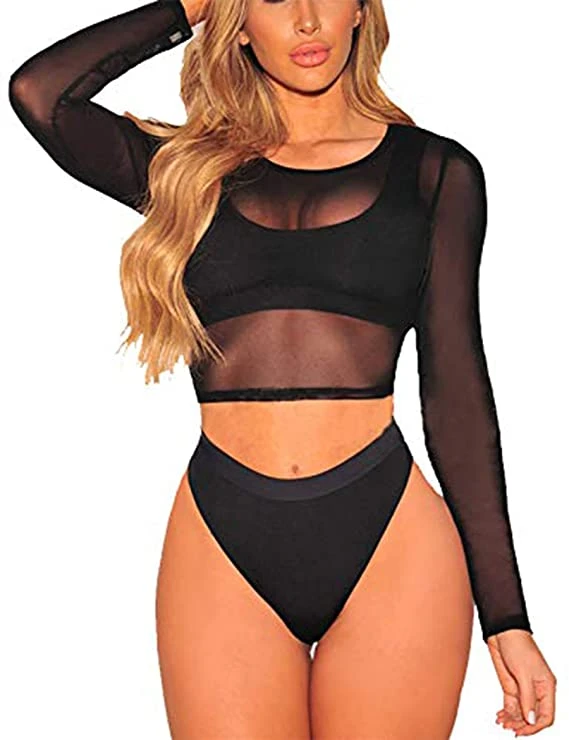 Mesh Long Sleeve Crop Top Sexy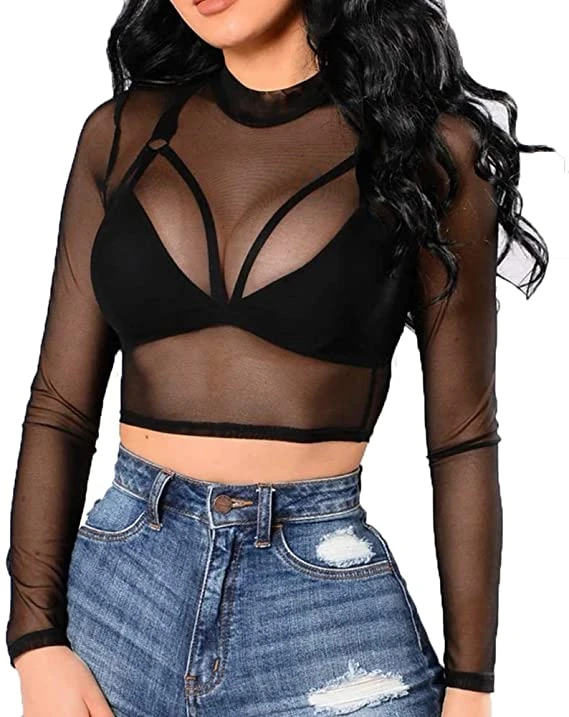 High Waist Skater Skirt Cover-ups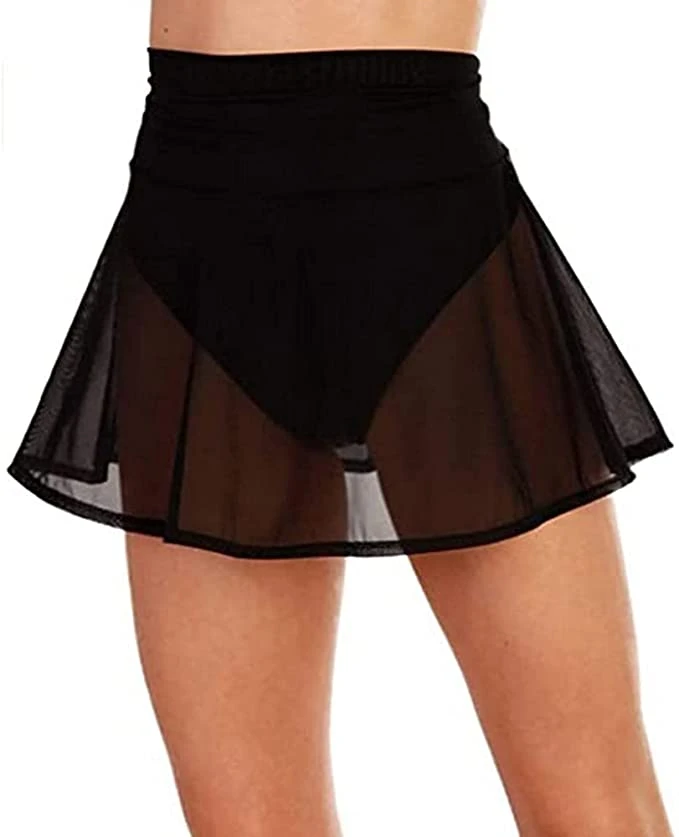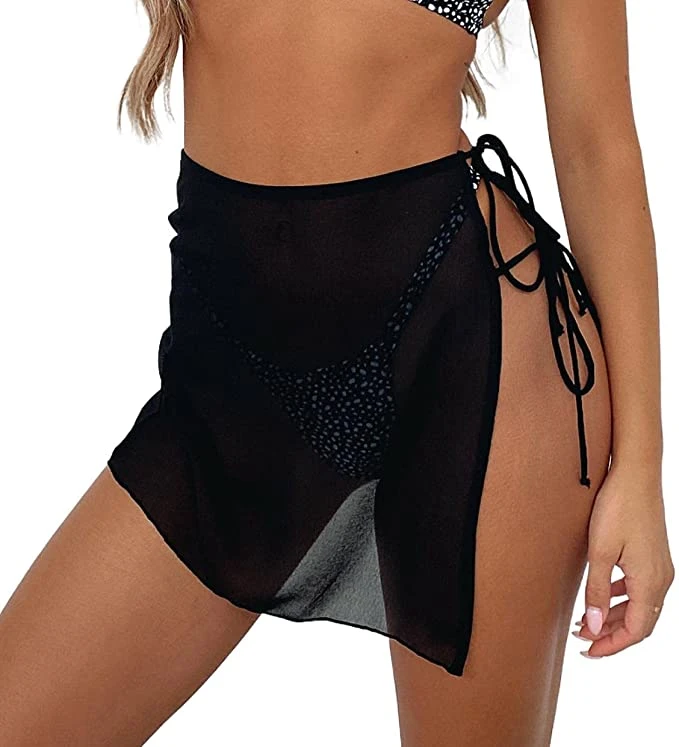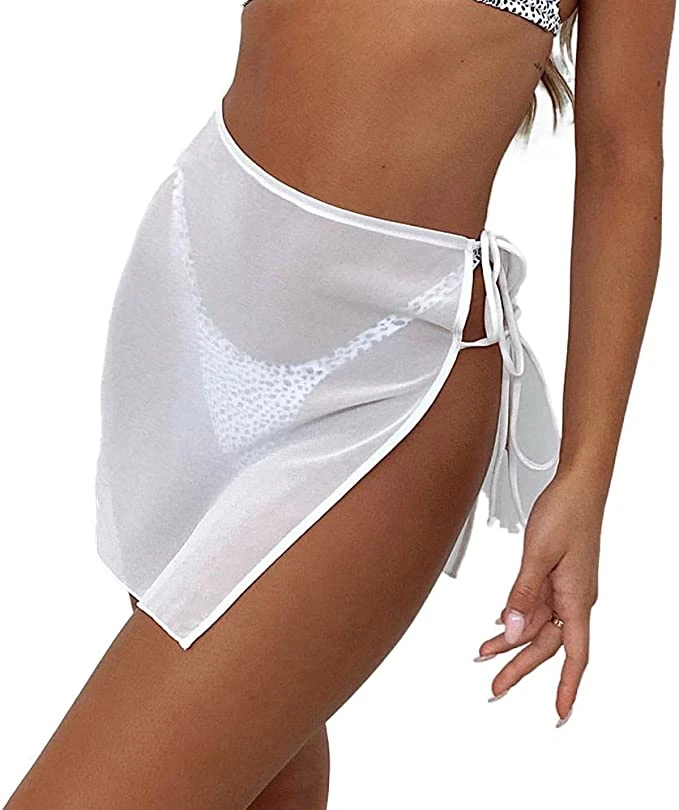 Lollapalooza Full Set Outfits Ideas
Dresses are great, but we recommend wearing spandex (see above) beneath them to avoid any unwanted flashing.
Boho V Neck Romper Long Sleeves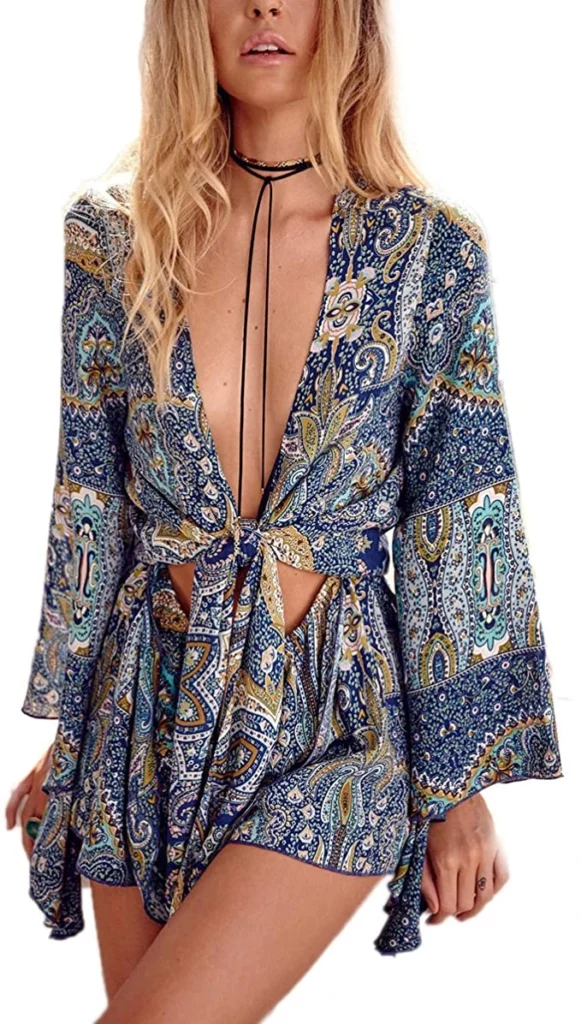 Sexy Two Pieces Outfits Tops Short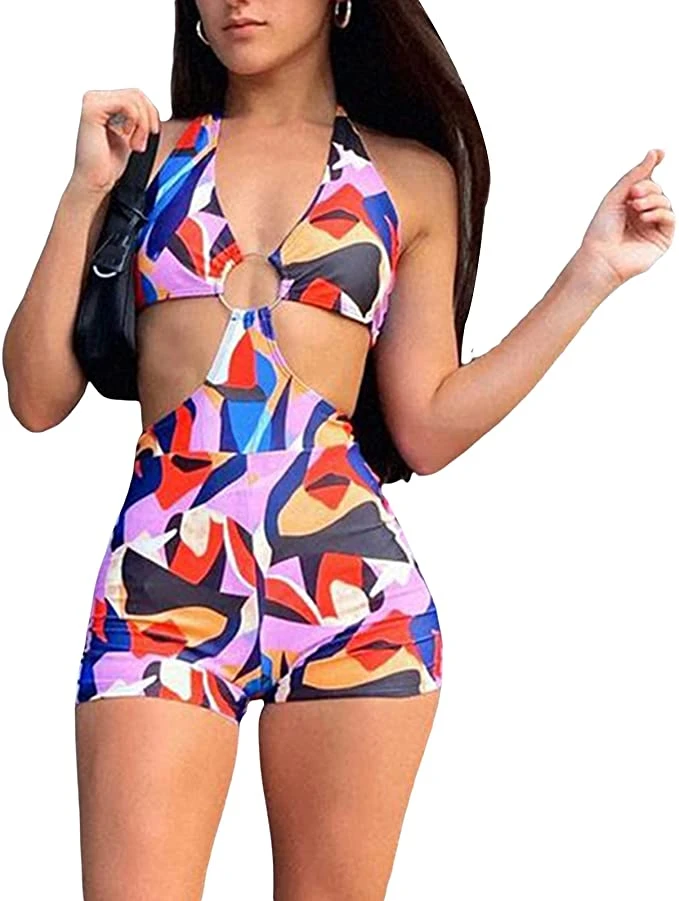 Sexy Halter Tie Dye Two Pieces Sets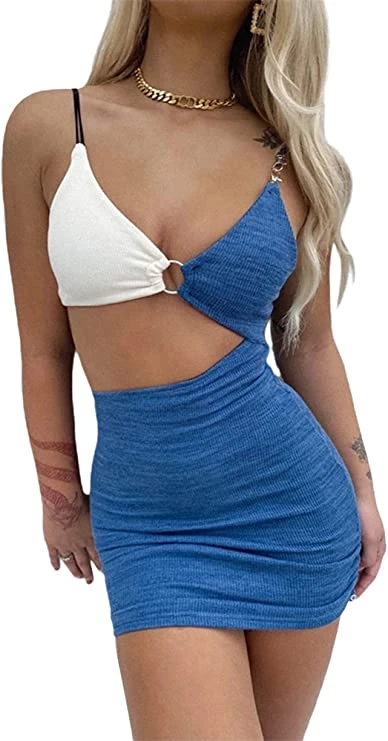 Fashion Outfits Sleeveless Tops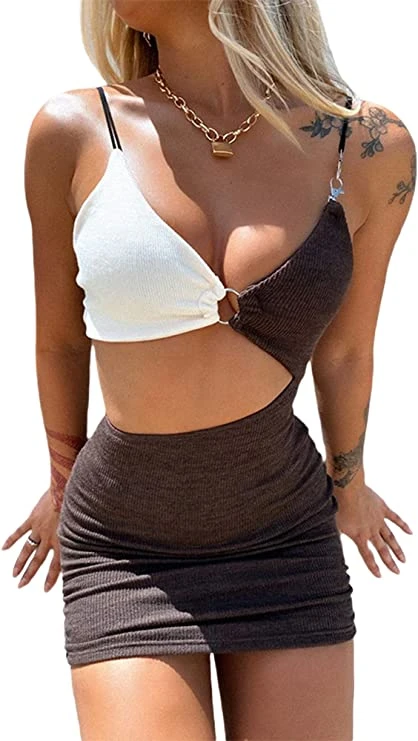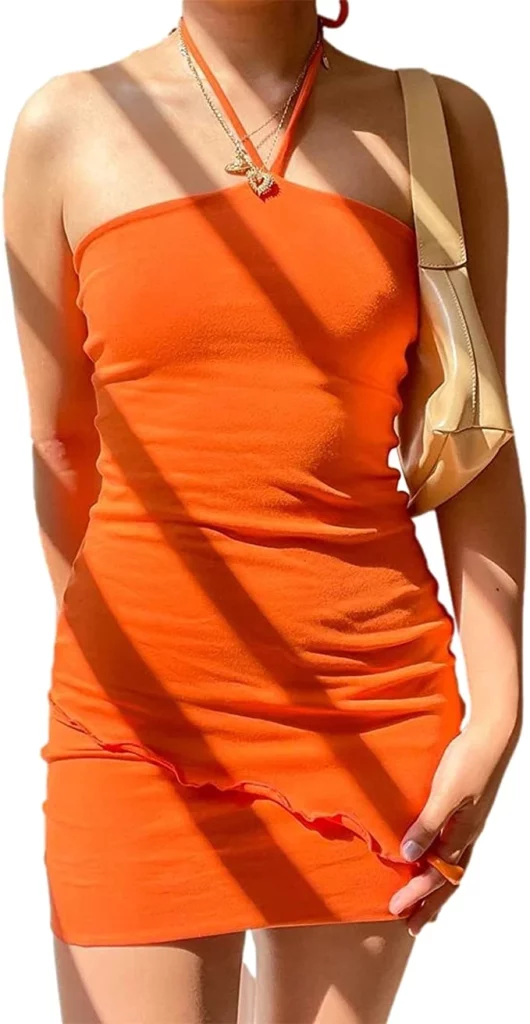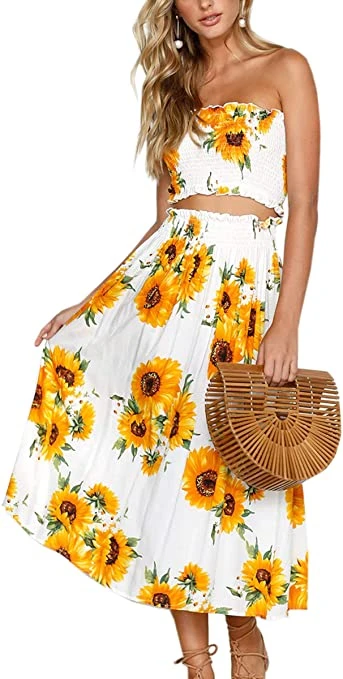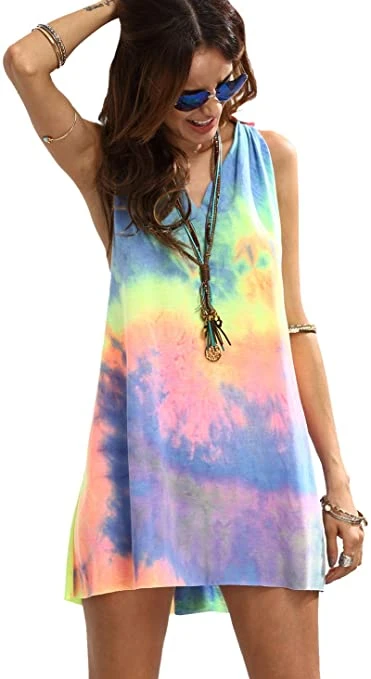 V Neck Tie Dye Tee Shirt Dress

Tie Dye Tunic Tops Tee Shirt Dress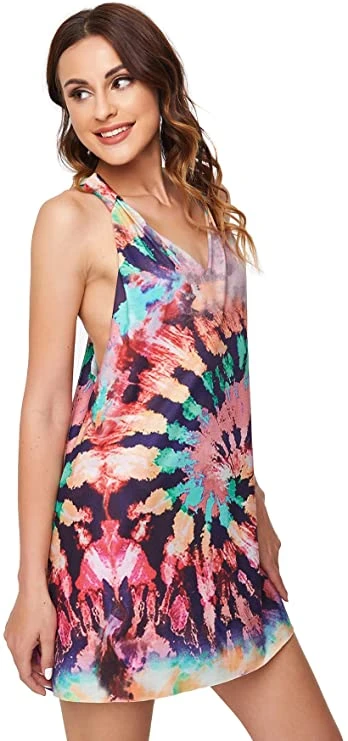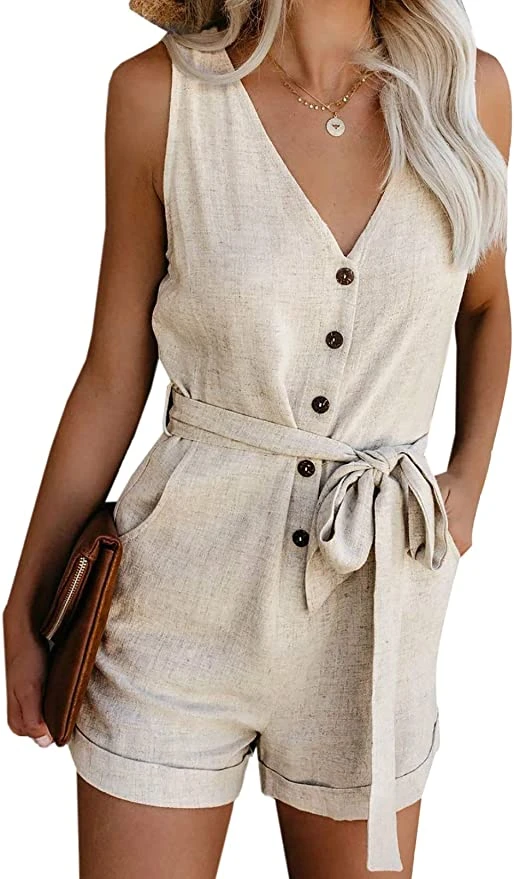 V Neck Sexy Mini Short Dresses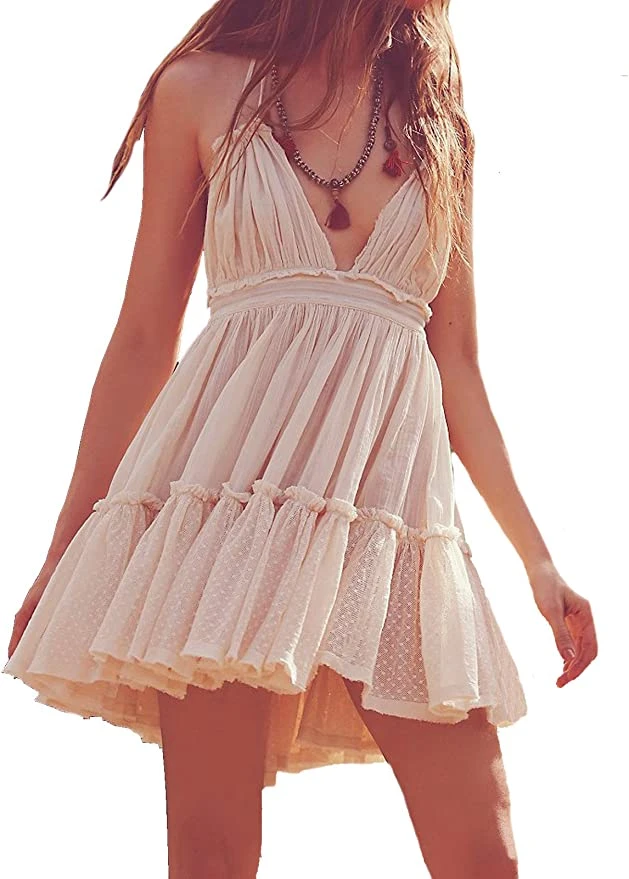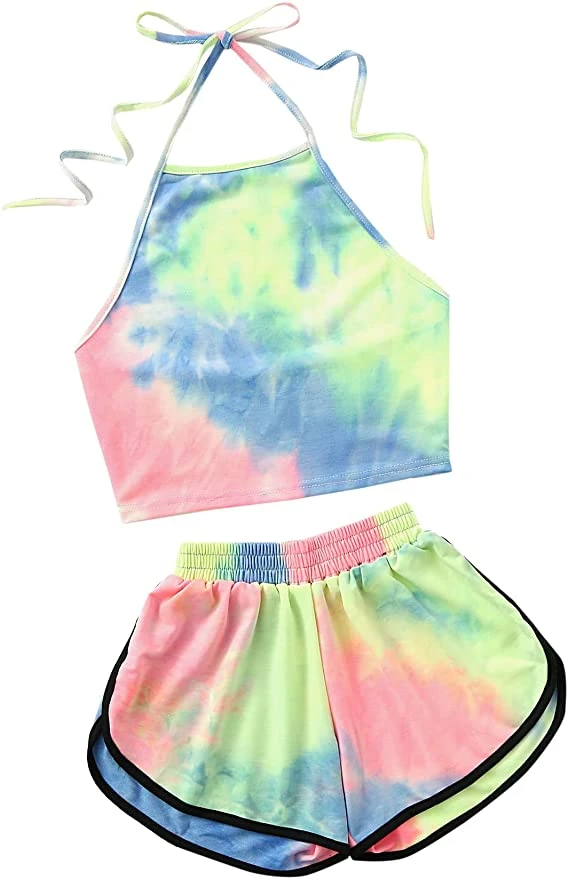 SheIn Floral Crop Top Short Set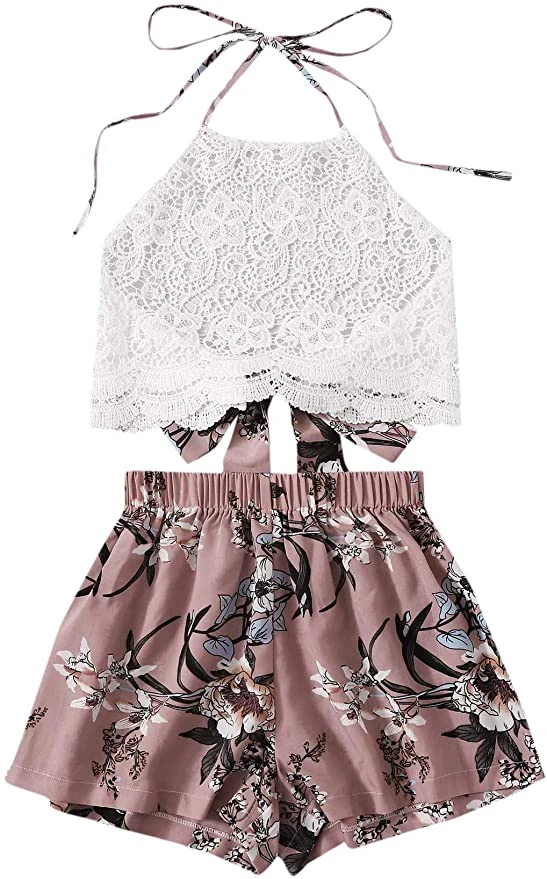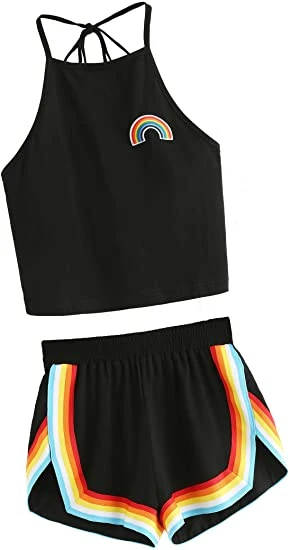 Short Romper Jumpsuit Playsuit
Check it out, many colors are available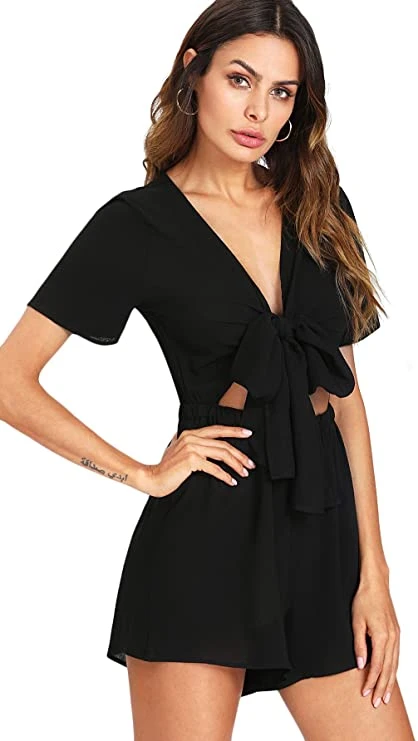 Casual Midi Dress with Pockets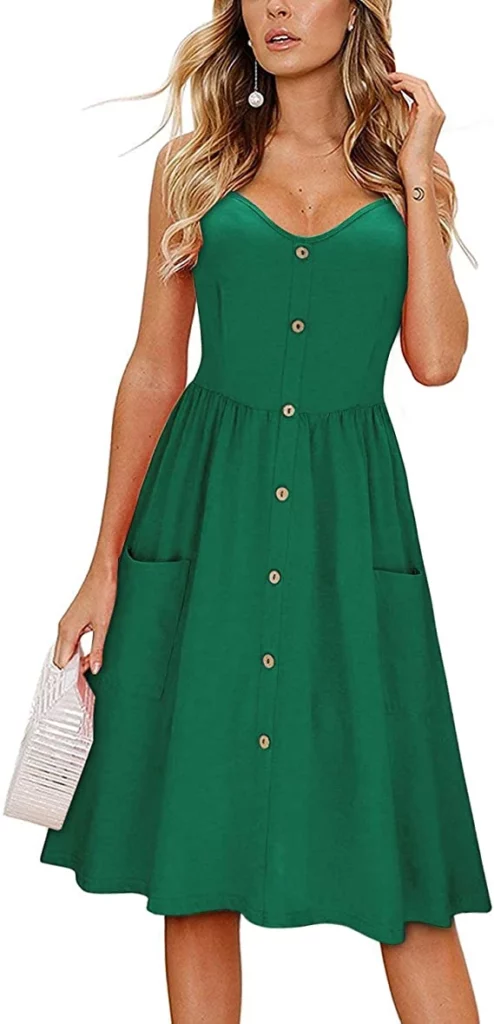 Lollapalooza Footwear Ideas
Remember, for the shoes, no matter the type nor the brand they will have to be broken in first before wearing them to the festival, if not, the festival is not going to be easy for your feet.
If you really want flip-flops there you go:
Lollapalooza Accessories
In terms of accessories, Lollapalooza has strict policies, here are two worth mentioning:
The Bag policy
The reusable water bottles policy
If you want to know more about Lollapalooza policies, click here.
Bag policy
If you bring a bag, it will have to be a clear bag, meaning transparent if you don't want to get in trouble at the entrance or if you don't want to leave your bag behind.
Plus, it will have to be no larger than 12″x12″x 6″. The bag below works for both the transparency and the size.
Water bottles and camelbacks policy
Reusable water bottles and camelbacks need to be emptied before you enter the festival.
The water bottle below will help you know, with its time marker, where you are at in terms of hydration for the day.
Rest of the Accessories
Regarding accessories, we put some great examples below as to what could work for your outfit depending on what style you are going for.
Festival sunglasses Not Polarized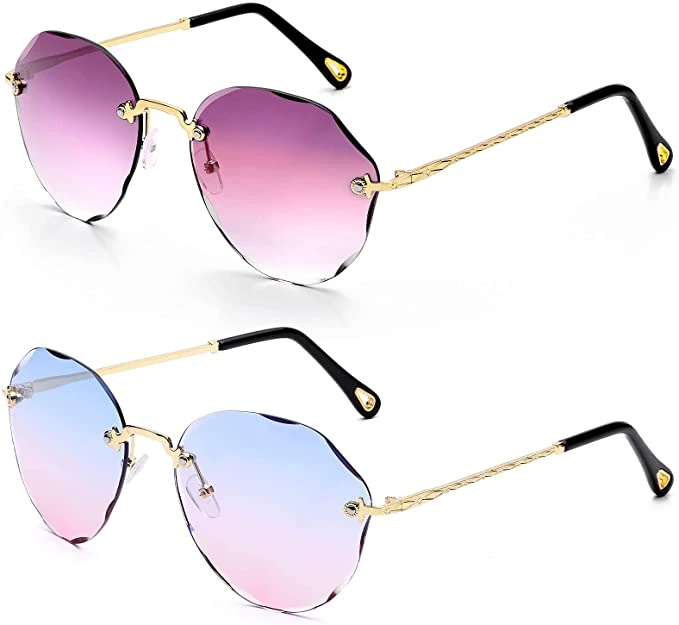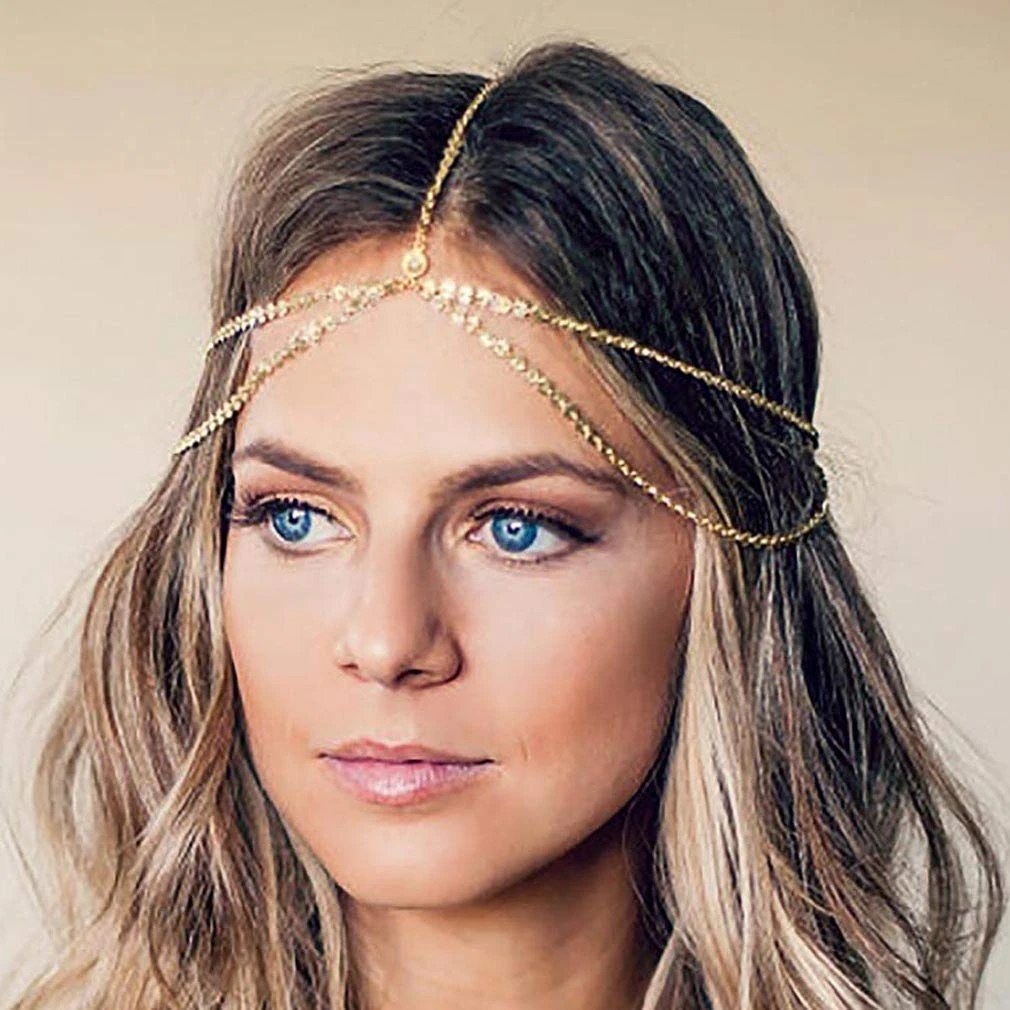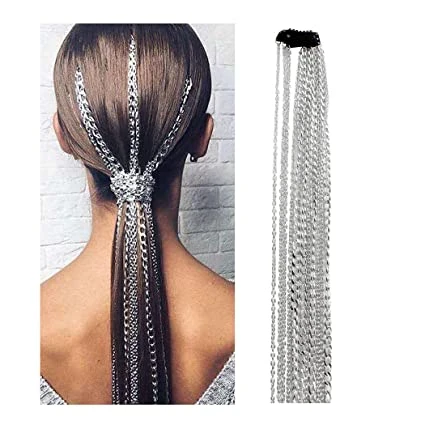 For your hair, you could also have fun with some braids.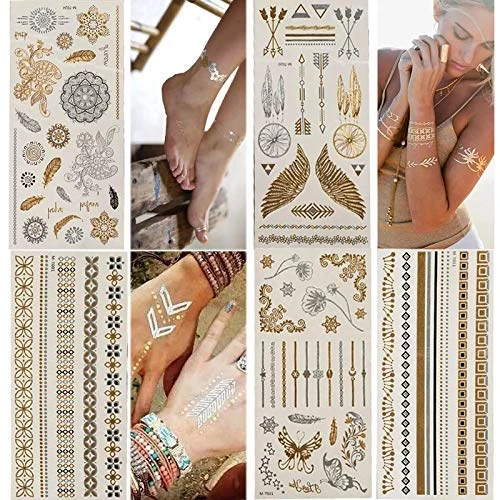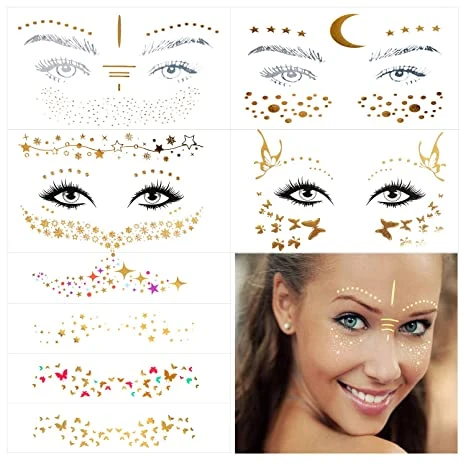 Mandala Tattoos Flowers Waterproof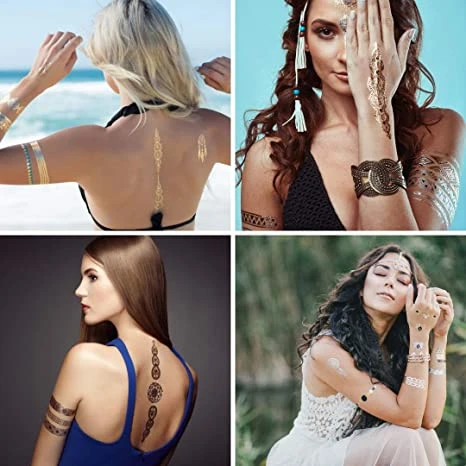 As there will be no shades near the stages, having a cap or hat can help if the sun hits hard.
Pro-tip: Peak entry times are between 2 and 5 pm, if you don't want to waste too much time getting there we recommend arriving before this period
We will keep on refreshing this listing as new great products pop up from time to time.
The idea is really to provide the best selections and tips, so you can be confident regarding what to buy or do for your next festival or event.
We hope that what we listed did help you or inspired you, saving you some time in your research.
Enjoy your festival and take care!