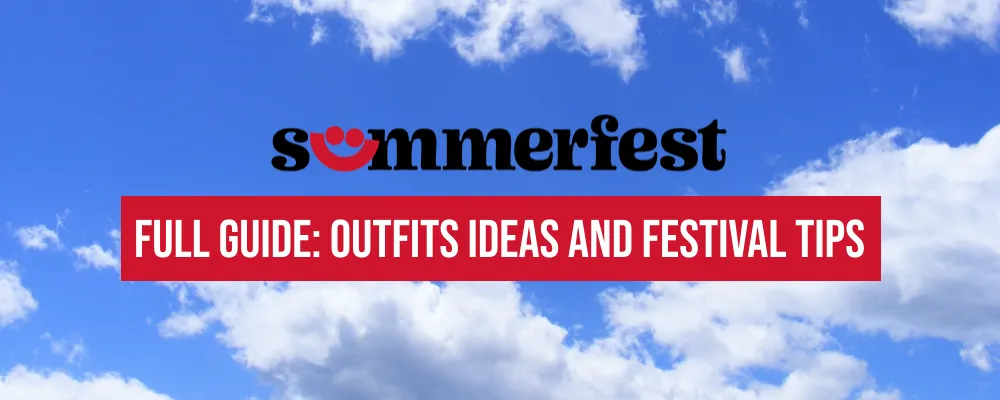 Summerfest is the biggest music festival in the US that hosts about 900 000 people over 3 weekends. Whether you decide to go for a day, a full weekend, or even all 3 weekends, this is a great opportunity for you to find a cute or an awesome outfit for the occasion.
Summerfest takes place between the end of June and the beginning of July most people wear beach clothing and summer clothing, but it is not necessarily the only option available for this event.
There is no particular dress code it is a great opportunity to try something new and exciting, in this article, we cover women's outfits including plus-size women's and men's outfits.
Also, as Summerfest is family-friendly, in this article, we will not suggest outfits that could be considered too sexy or too skimpy.
All the items below are examples and ideas, so you can be inspired for your outfit. We will not go into too much detail on how to pick the best outfit for you, but if you wonder how to do so, we have a great article that covers what makes the best festival outfits here.
Table of content:
Summerfest Women Outfits Ideas
Even though we said that we will not propose outfits that are too sexy, Summerfest does take place in Summer, so you will show some skin. 🙂
Ok, so what body parts do we show then?
Well, besides the obvious feet, arms, and calves, for this festival, we prefer to focus on other specific parts like legs shoulders, and the back.
Of course, we will also provide some casual clothing here, but we want you to have more unique ideas and inspiration for your Summerfest!
Bonnaroo Female Top Ideas
Dresses
Boho V Neck Romper Long Sleeves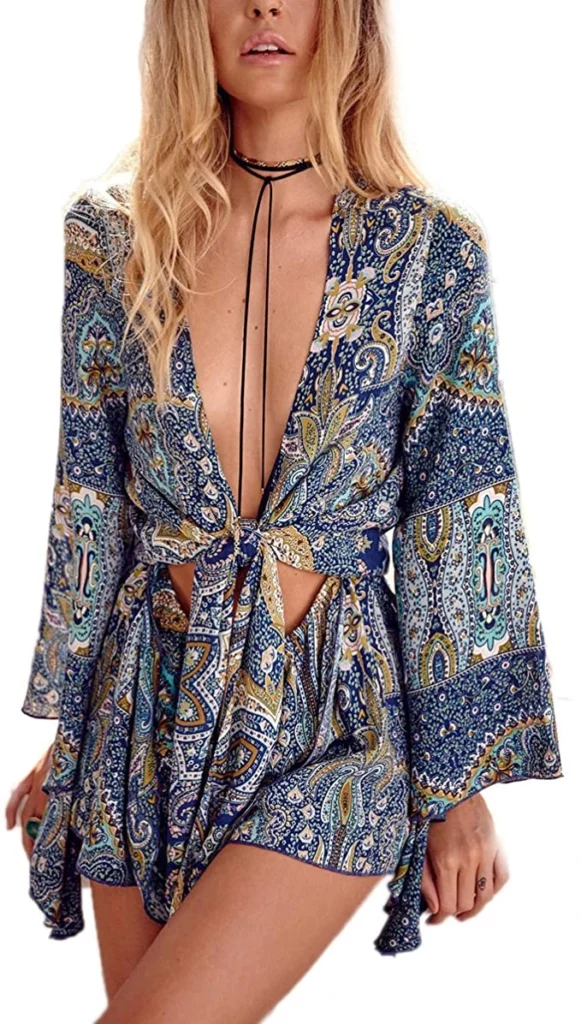 Sexy Two Pieces Outfits Tops Short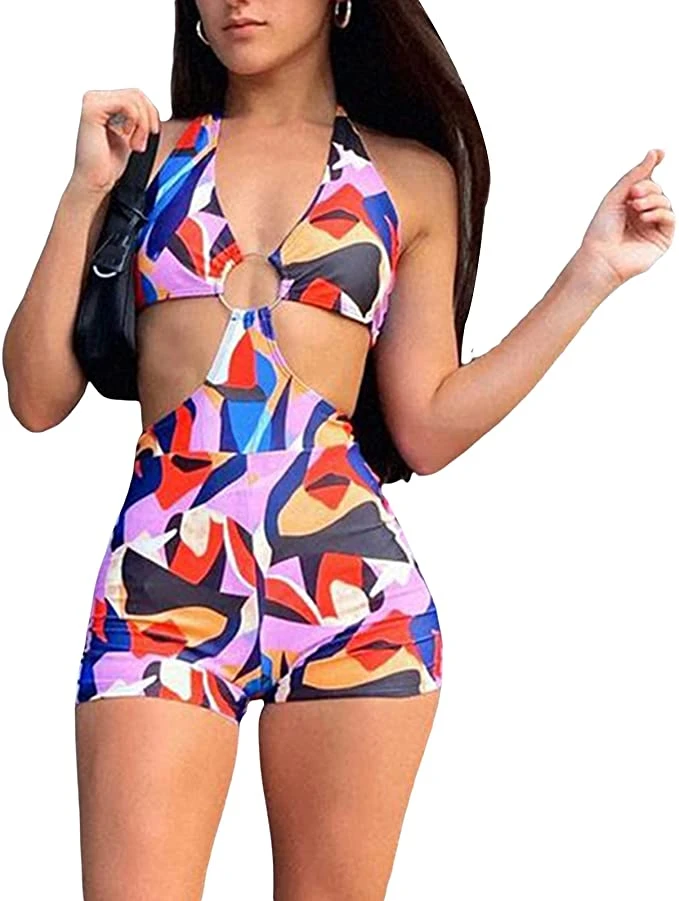 Sexy Halter Tie Dye Two Pieces Sets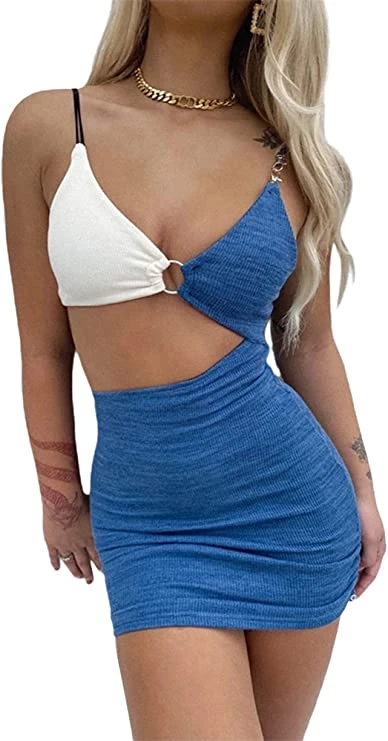 Fashion Outfits Sleeveless Tops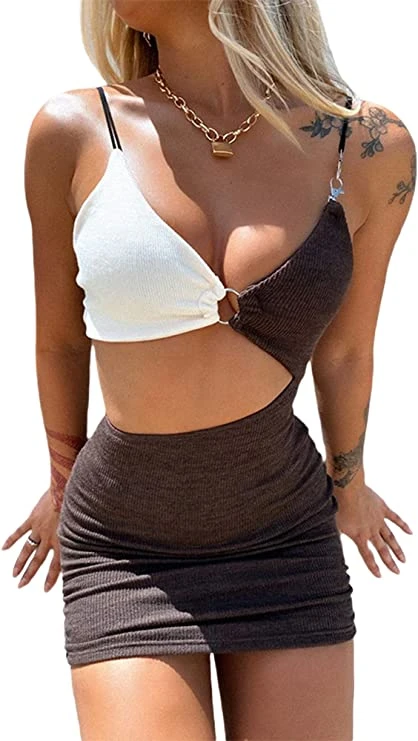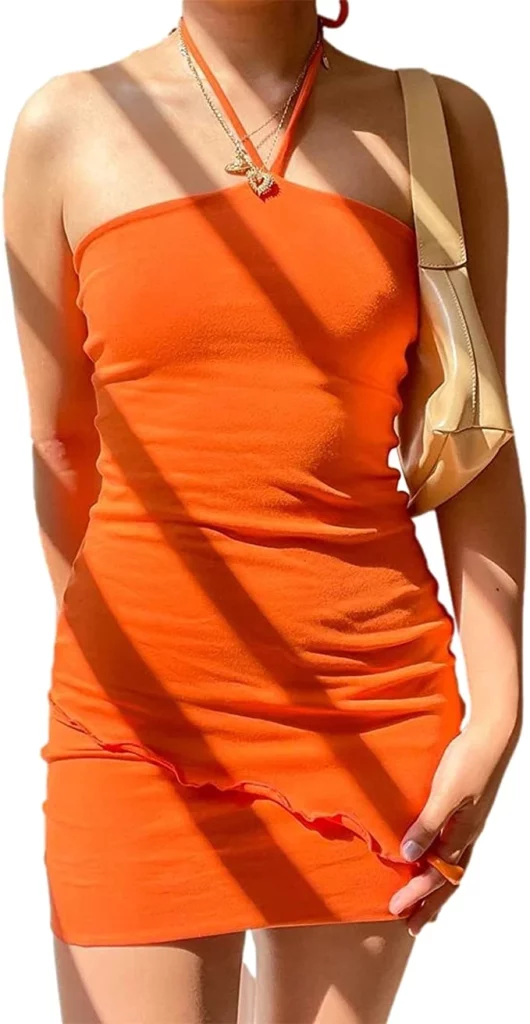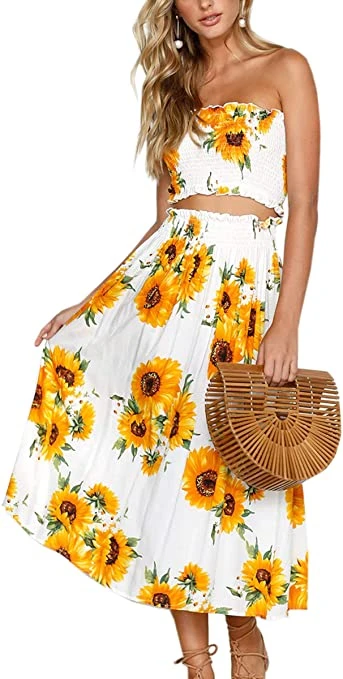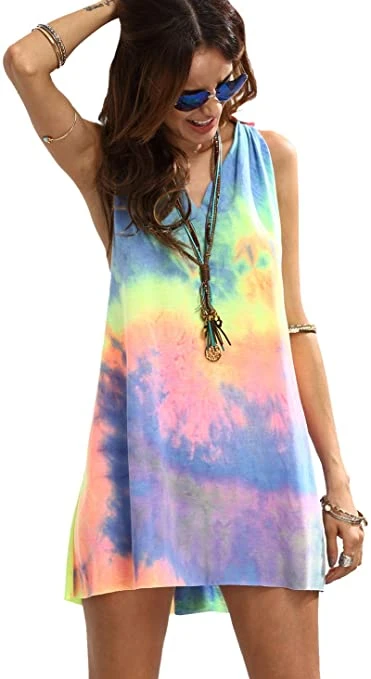 V Neck Tie Dye Tee Shirt Dress

Tie Dye Tunic Tops Tee Shirt Dress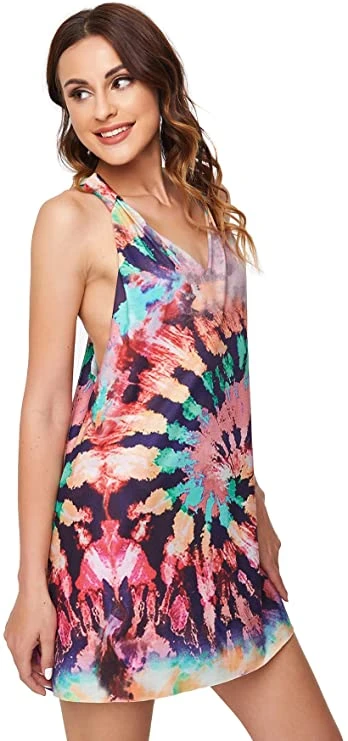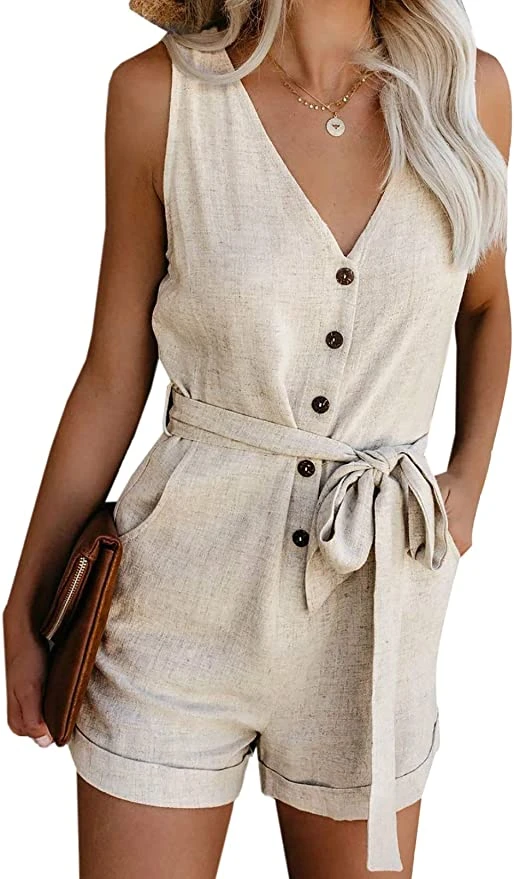 V Neck Sexy Mini Short Dresses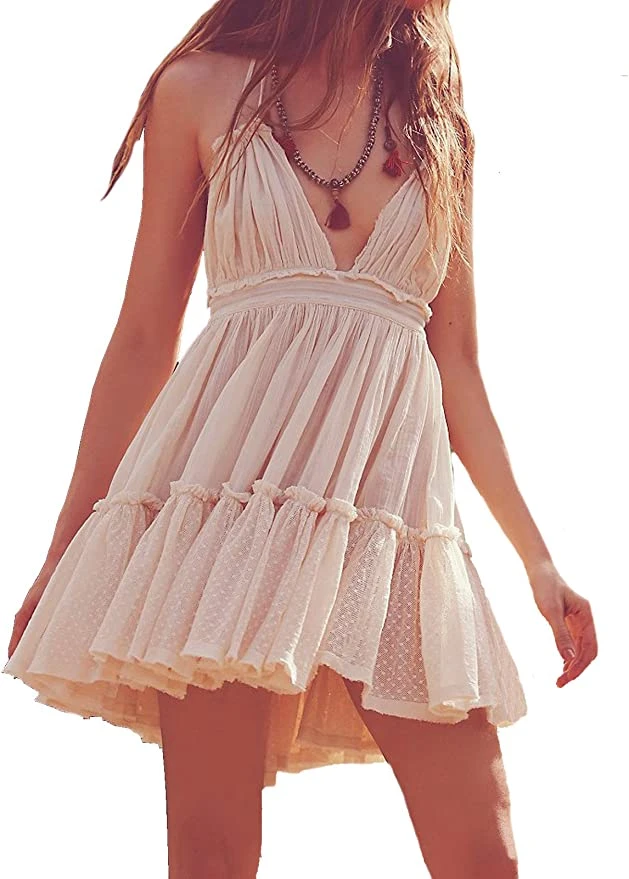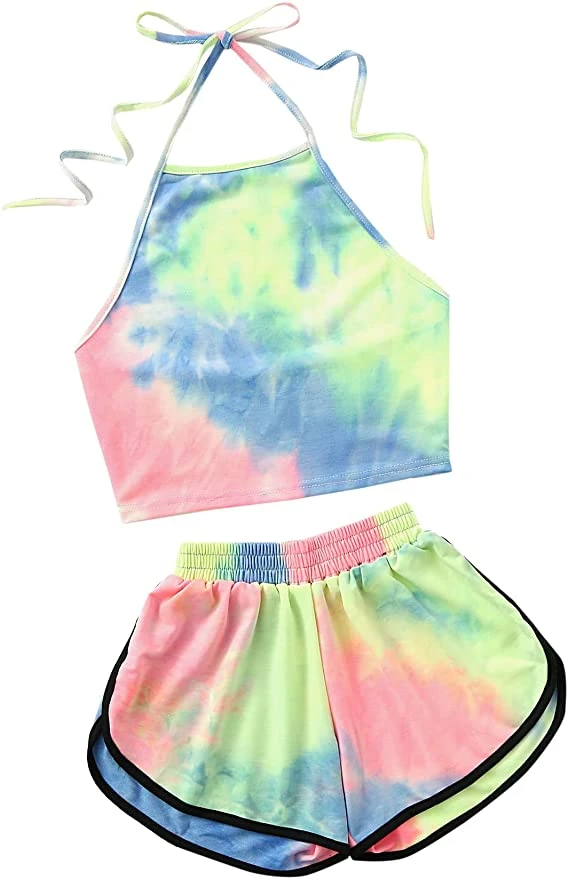 SheIn Floral Crop Top Short Set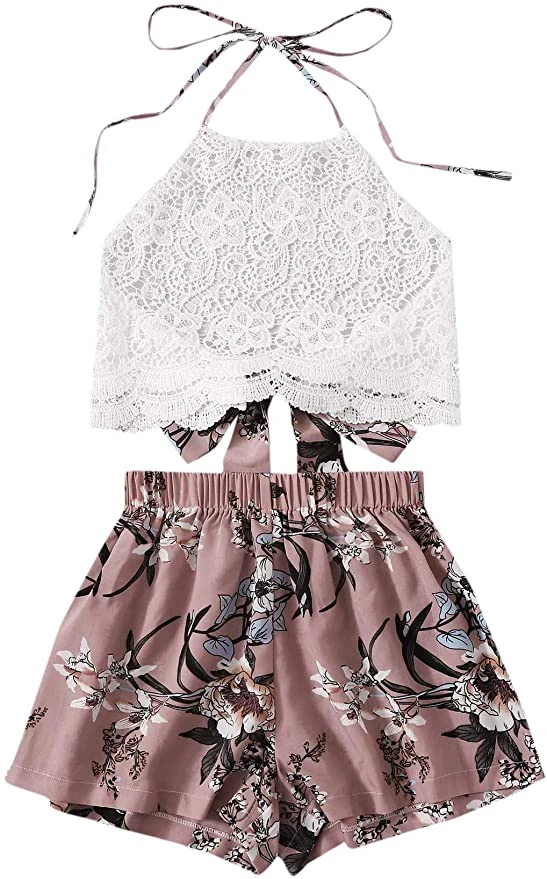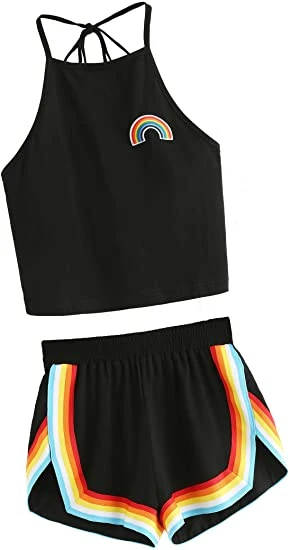 Short Romper Jumpsuit Playsuit
Check it out, many colors are available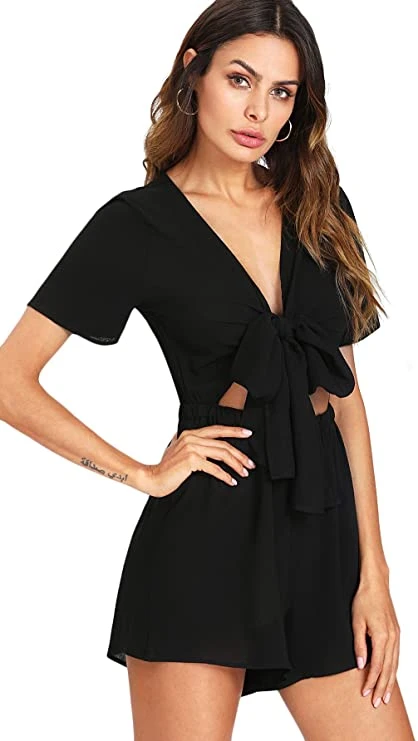 Casual Midi Dress with Pockets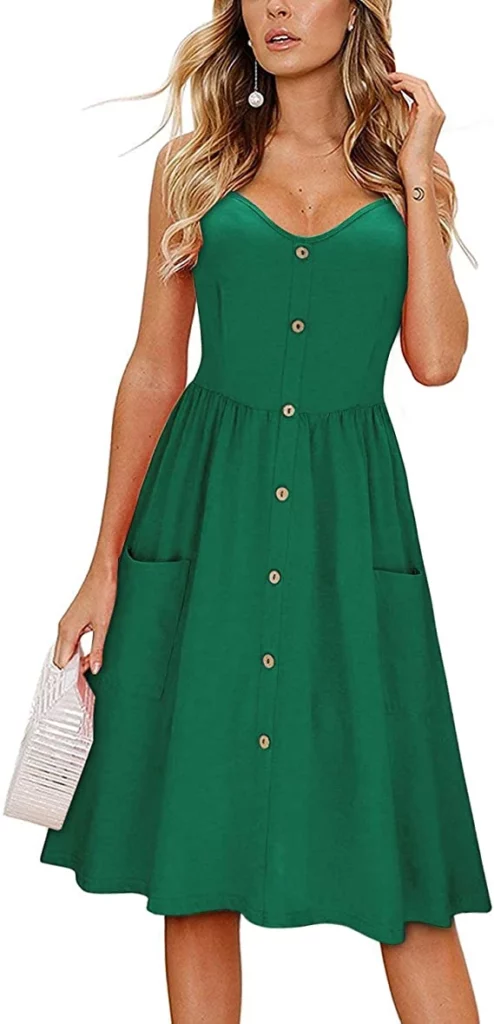 Crop tops:
Classic Tops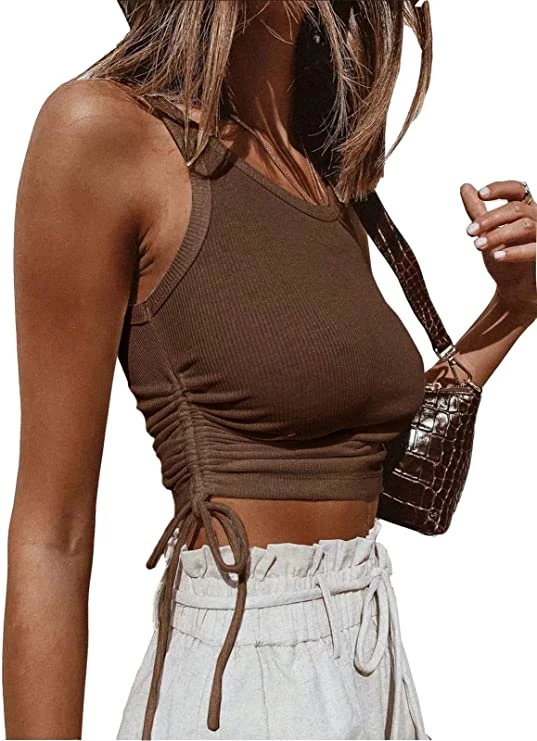 Strappy Tie Back Crop Halter Tops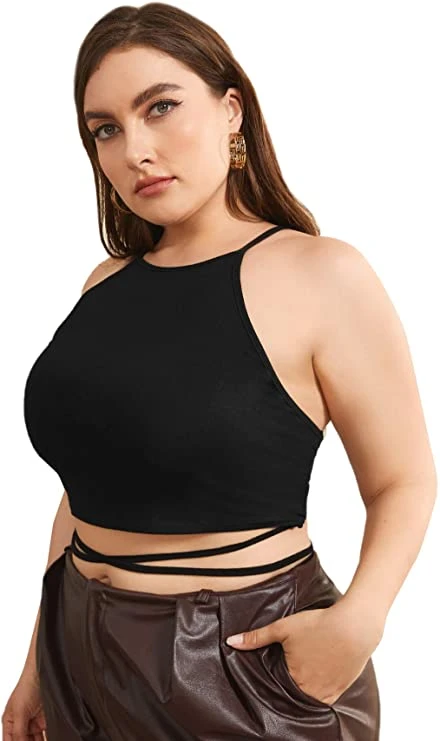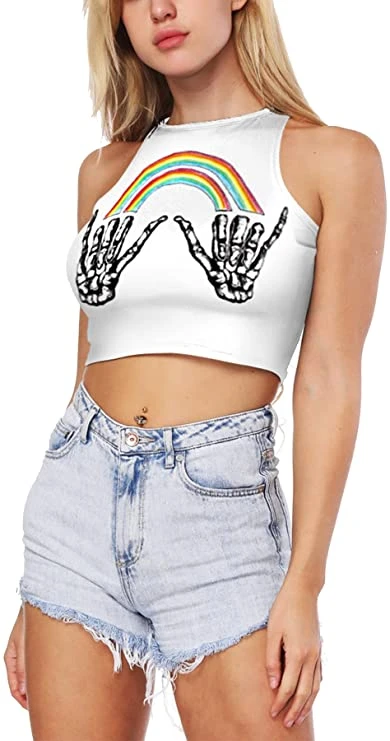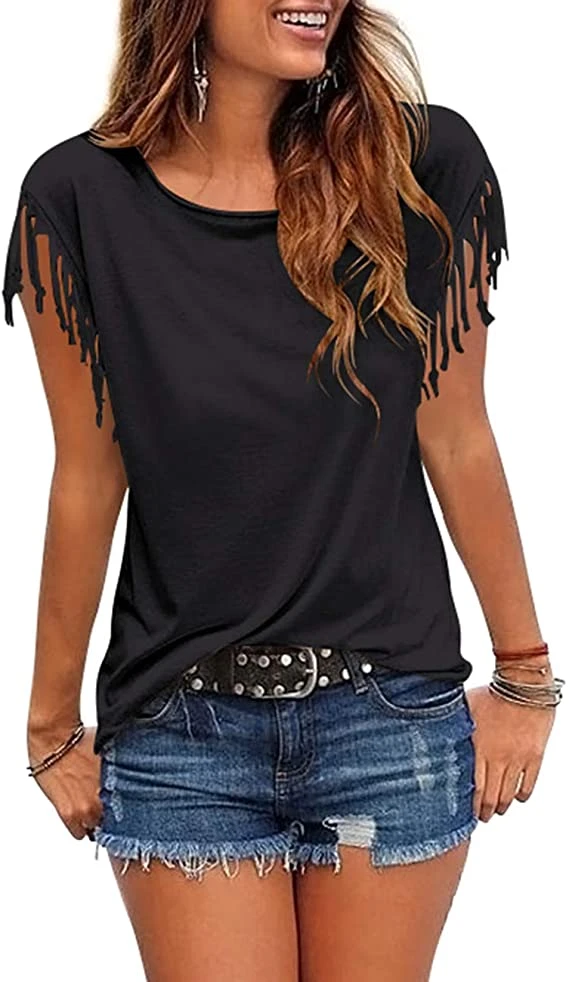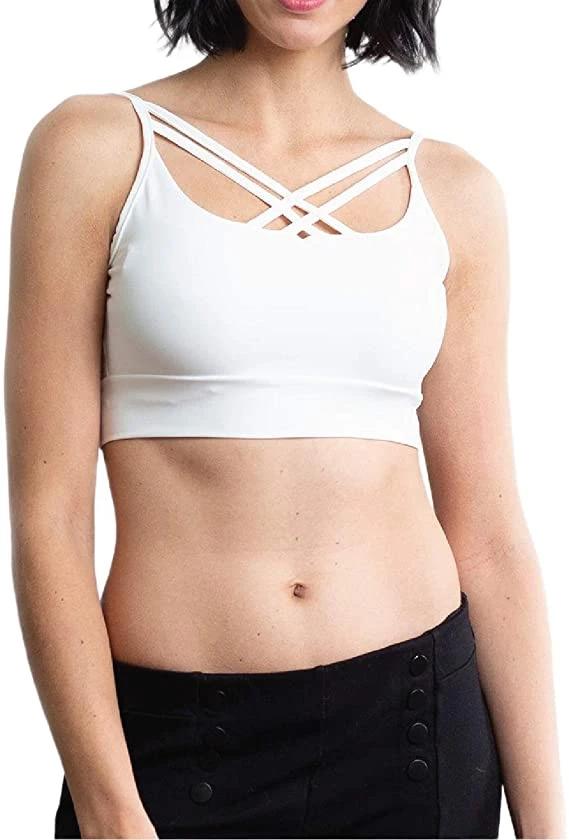 Plus Size Spaghetti Cami Crop Top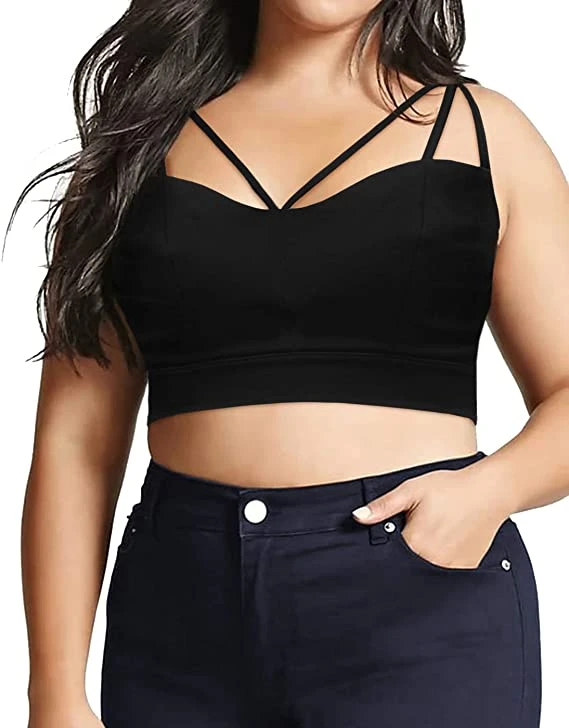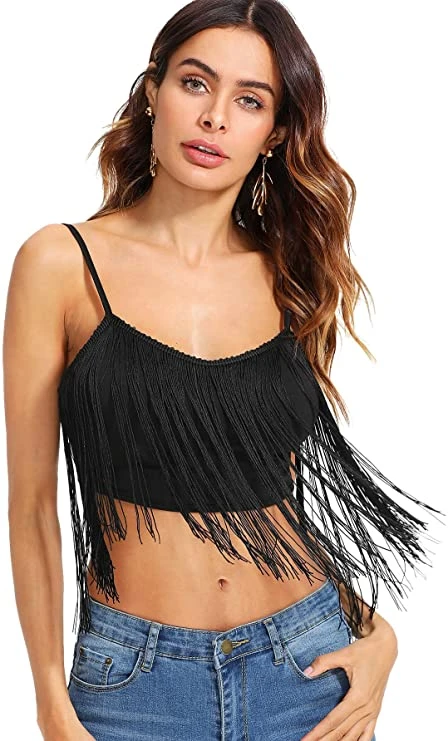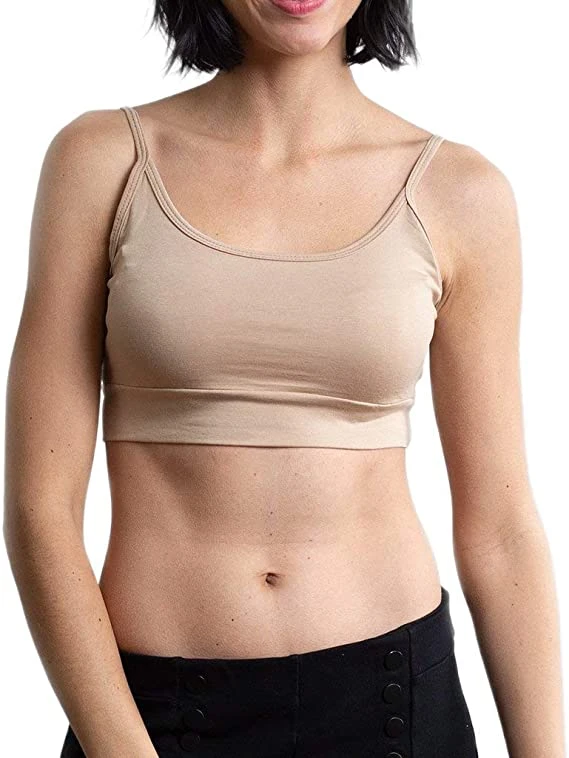 Spaghetti Strap Sleeveless Sexy Rave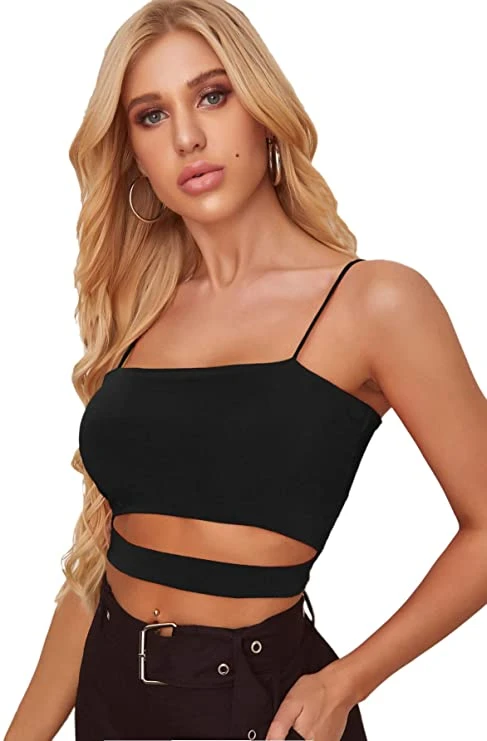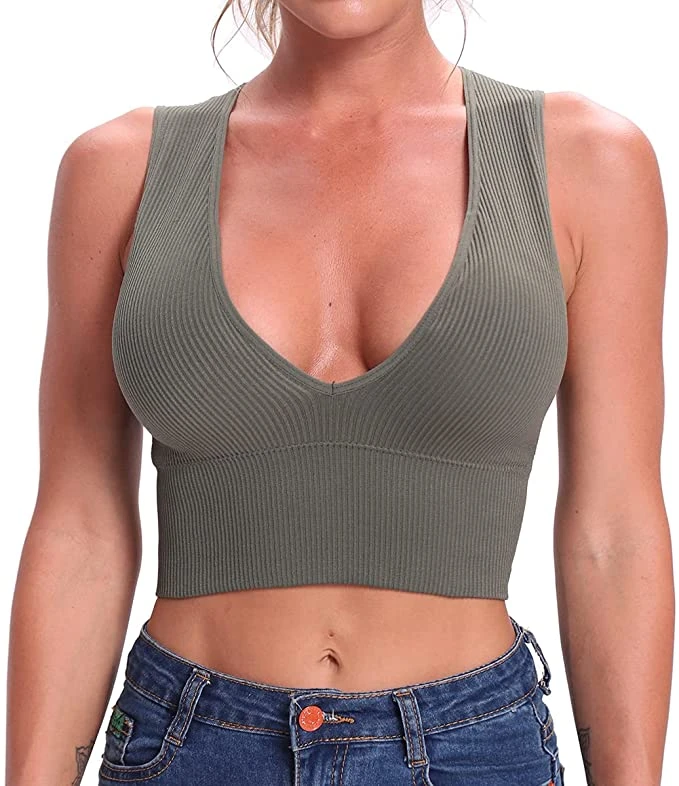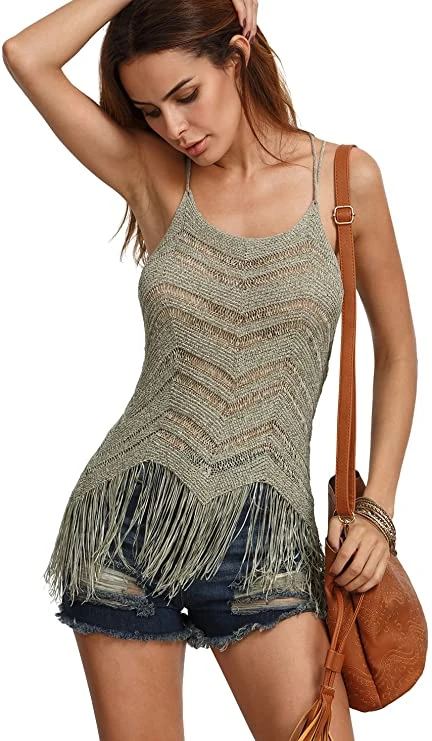 Cami Top Spaghetti Strap Rib Knit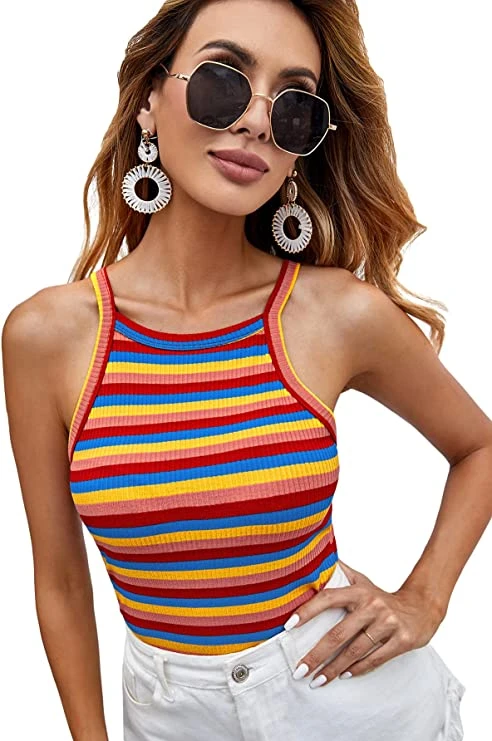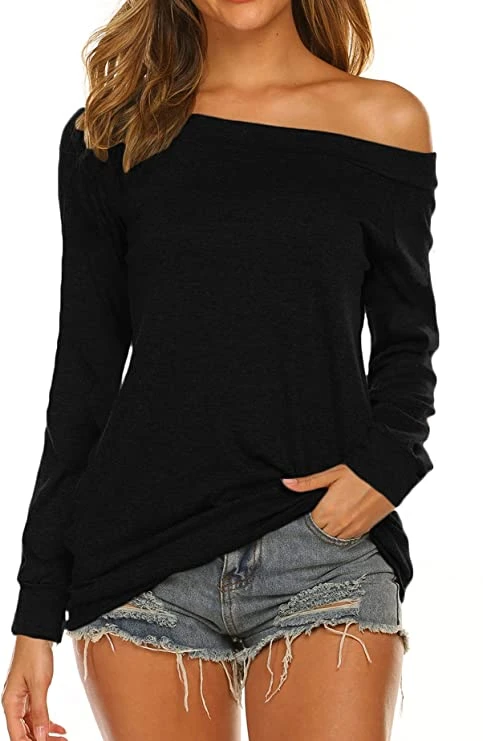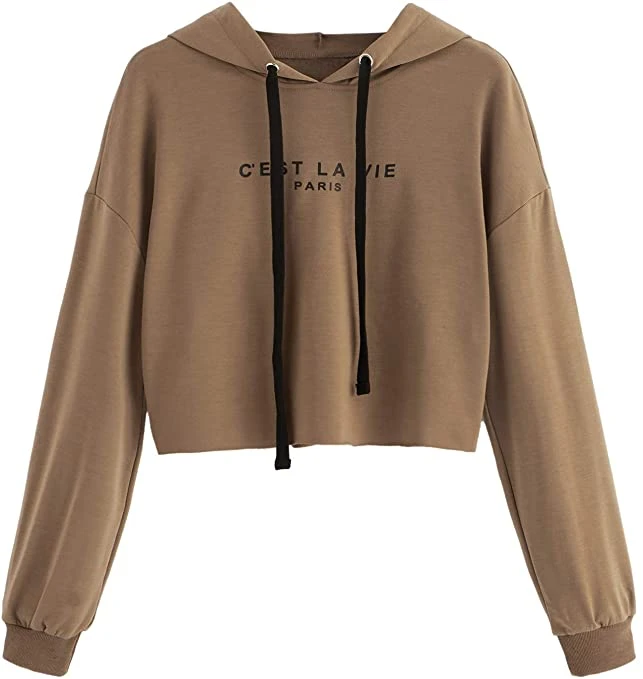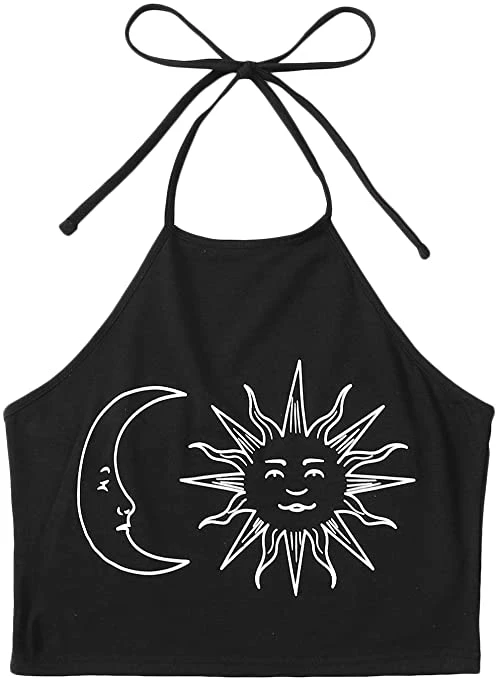 Plunge Neck Body Suits Jumpsuit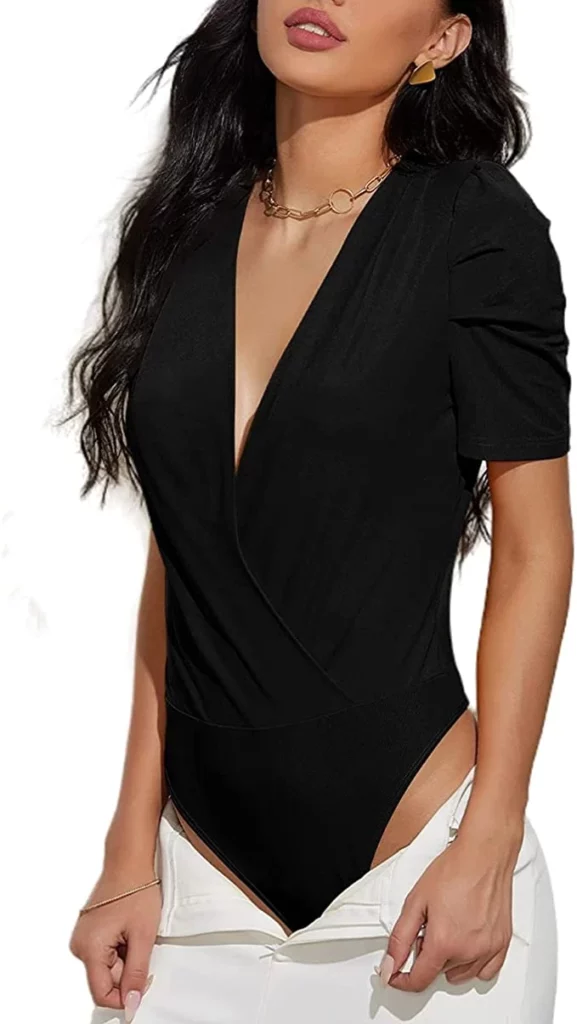 More skin and sexier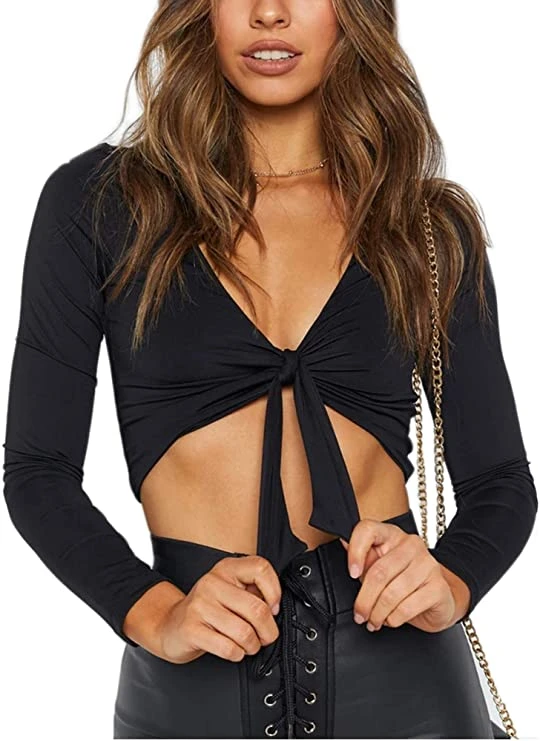 Crochet Tie Front Crop Bikini Top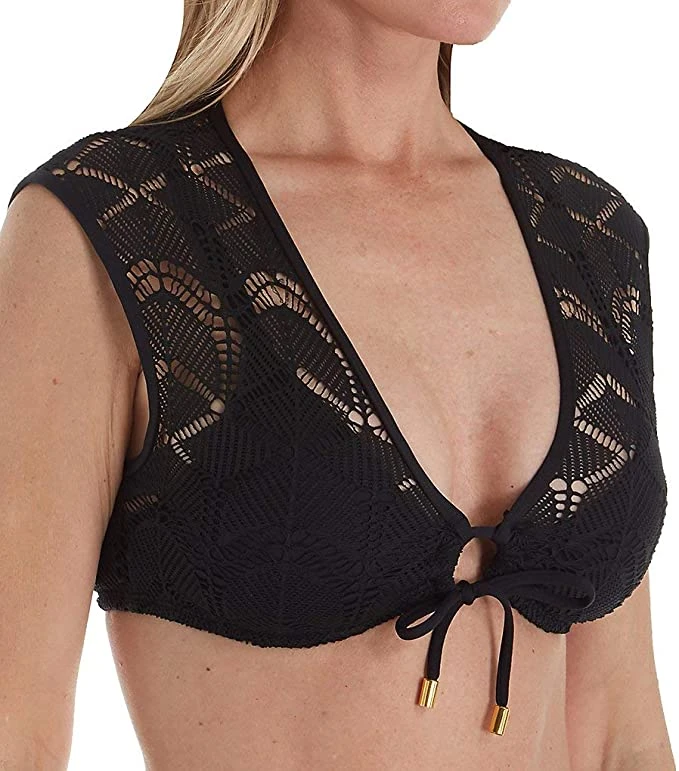 Lace Up Sling Basic Bow Crop Top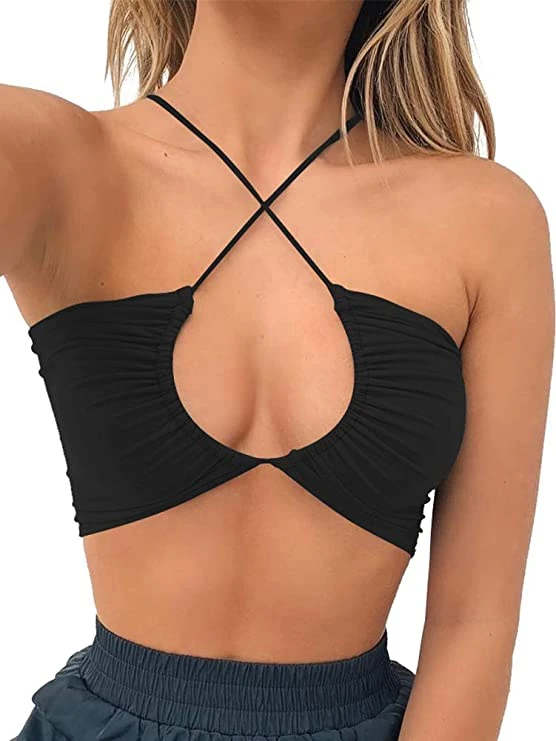 Short-Sleeve Bodycon See Through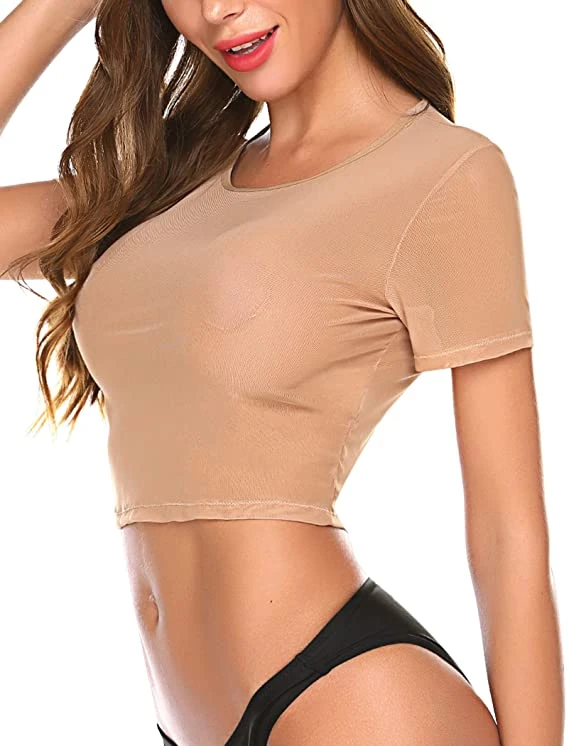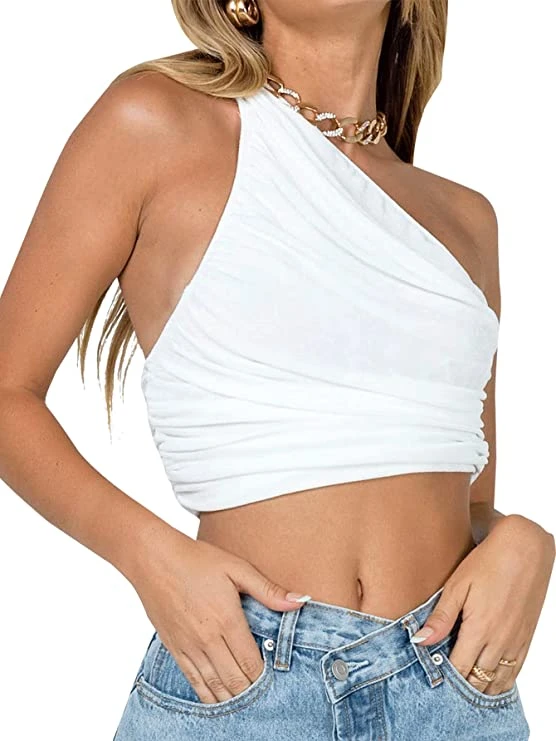 Crop Top Golden Ring Centrepiece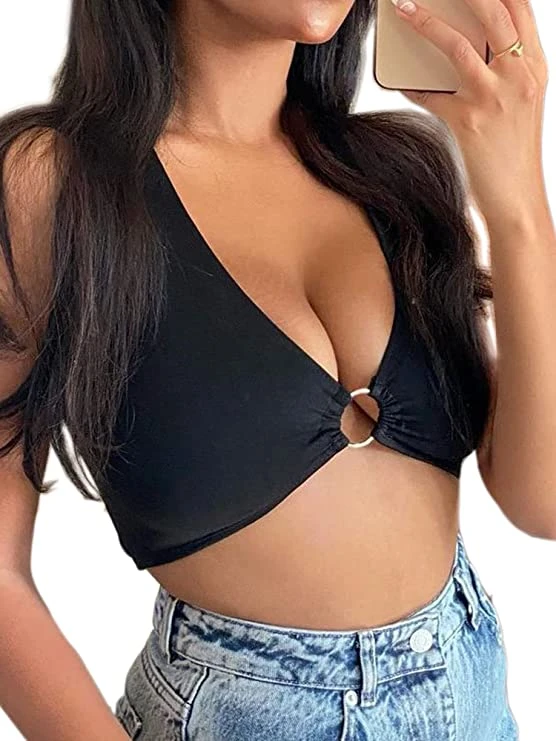 Backless Cute Cami Crop Top Bralette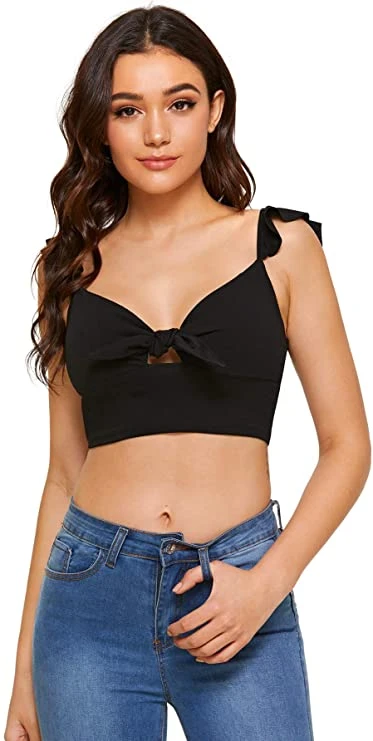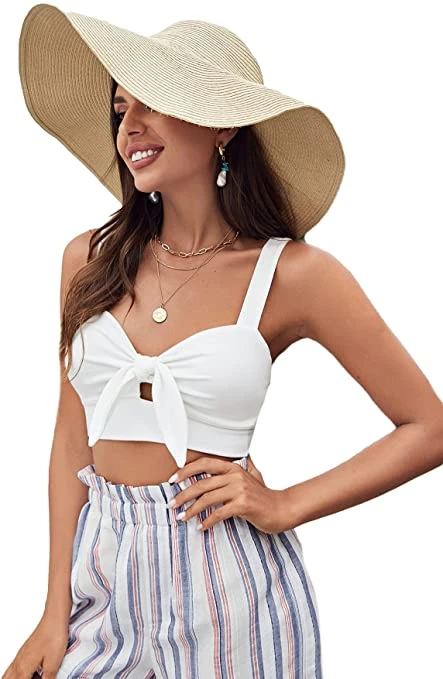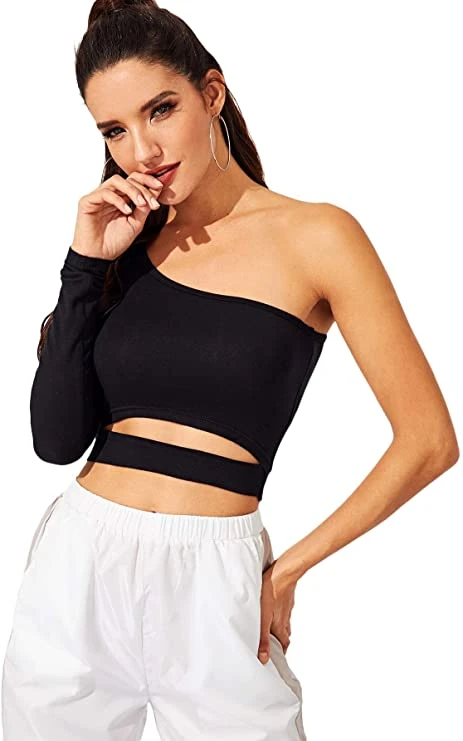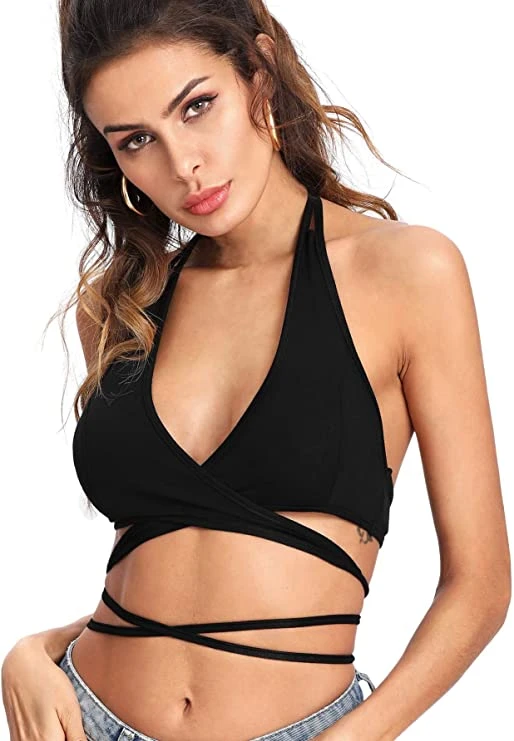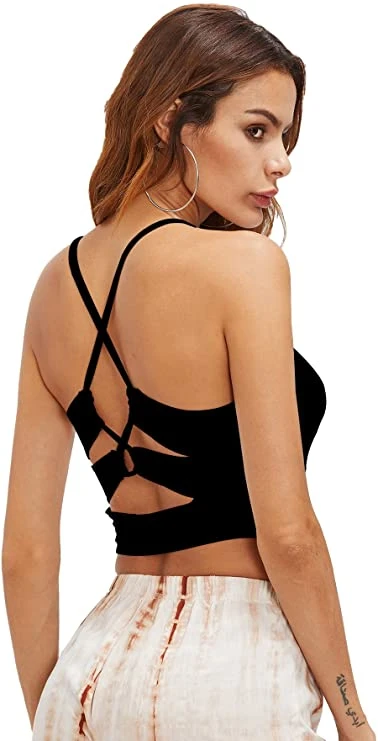 Crop Top Sexy Tie Back Strappy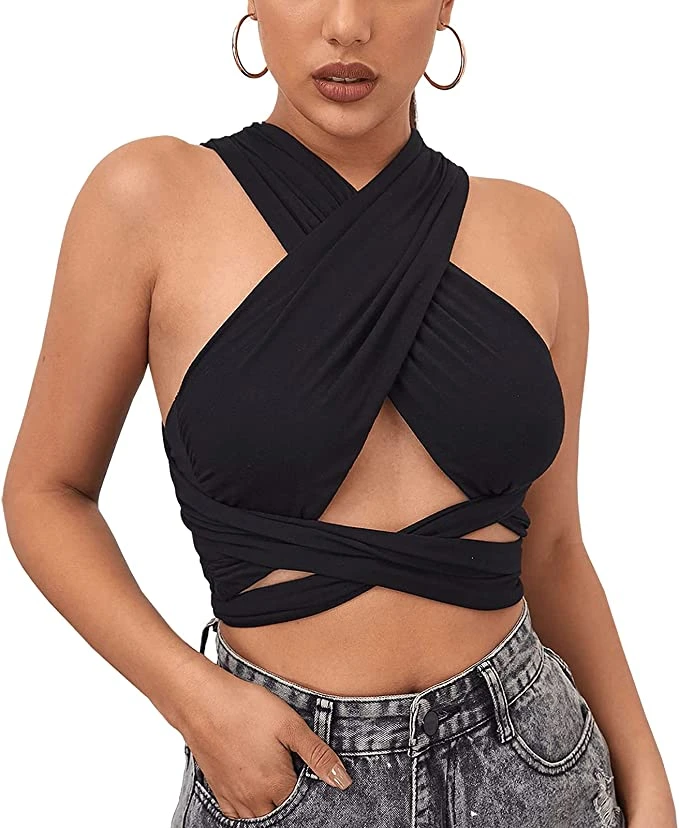 One Shoulder Tee Shirt Crop Tops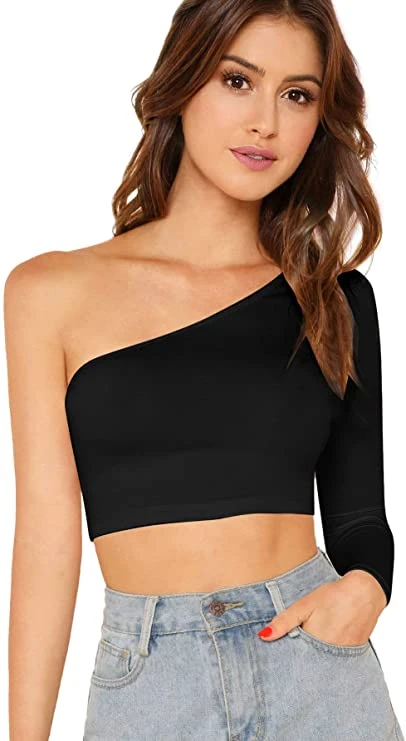 Sleeveless Plunge Tank Cropped Top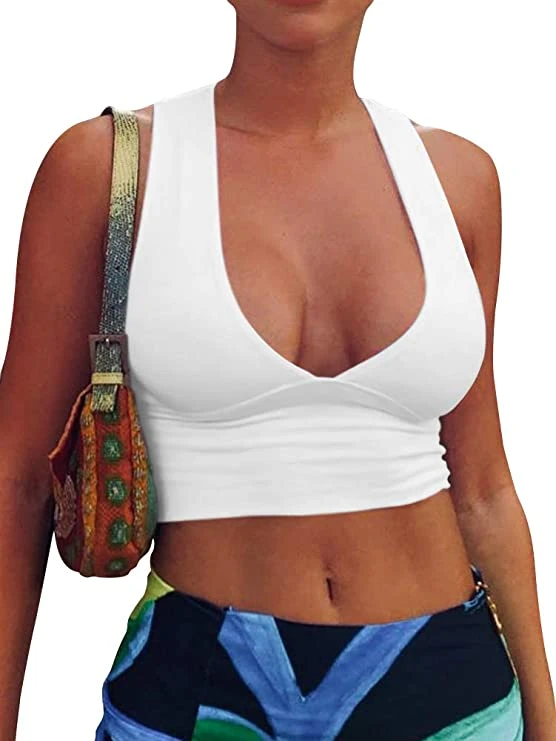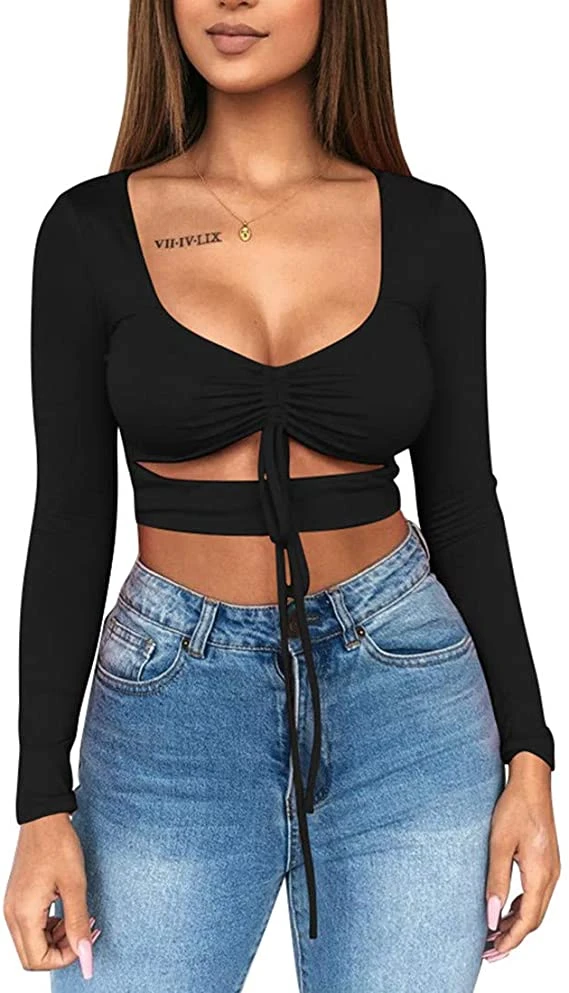 Crop Tank Top Rib Knit Plain Vest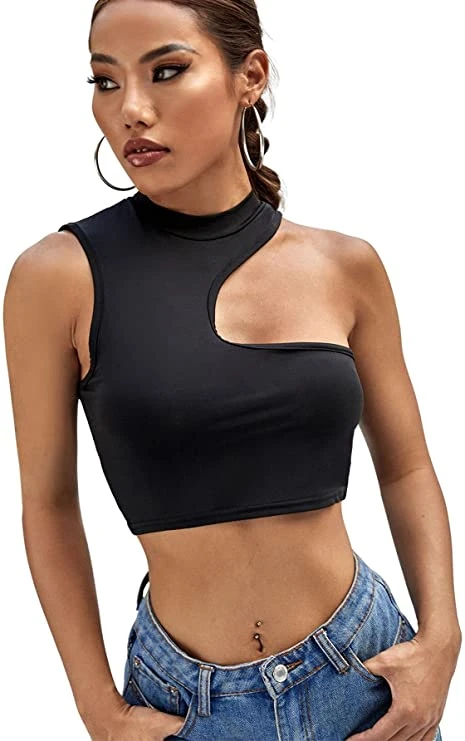 Summerfest Female Bottom Ideas
Jeans and Pants

Skinny Jeans Distressed Denim Pants

Boho Wide Leg Hippie Pants Leggings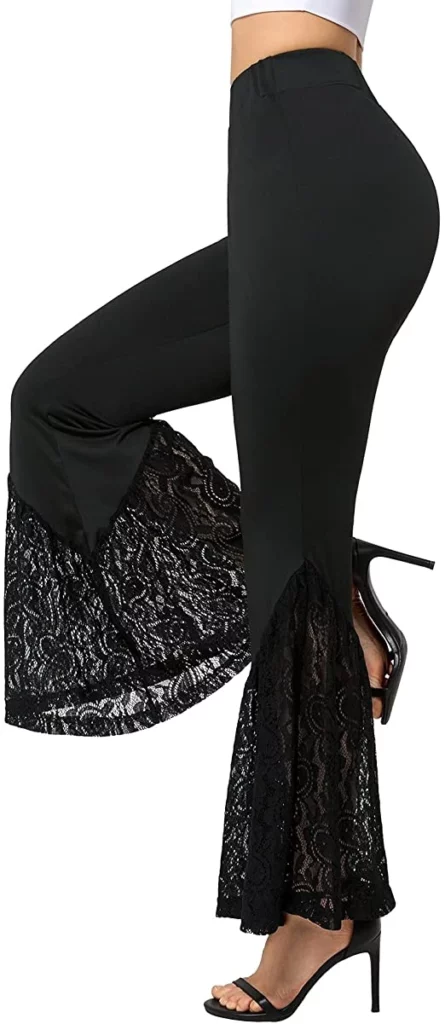 High Waisted Flare Pants – Leggings

Jeans Elastic Waist Denim Pants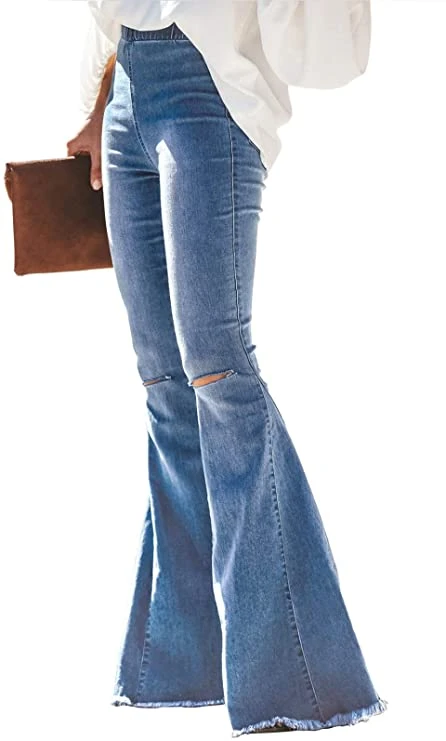 Stretchy Skinny Sheer Mesh Insert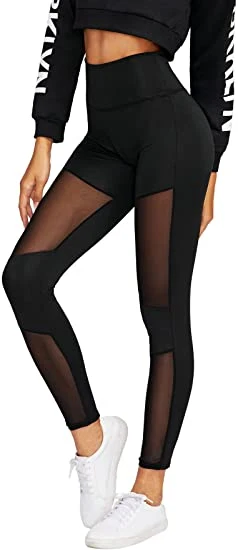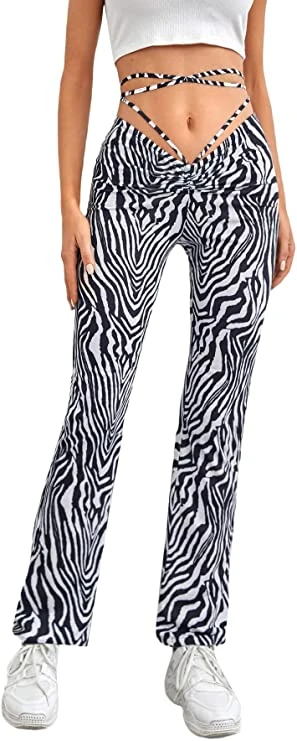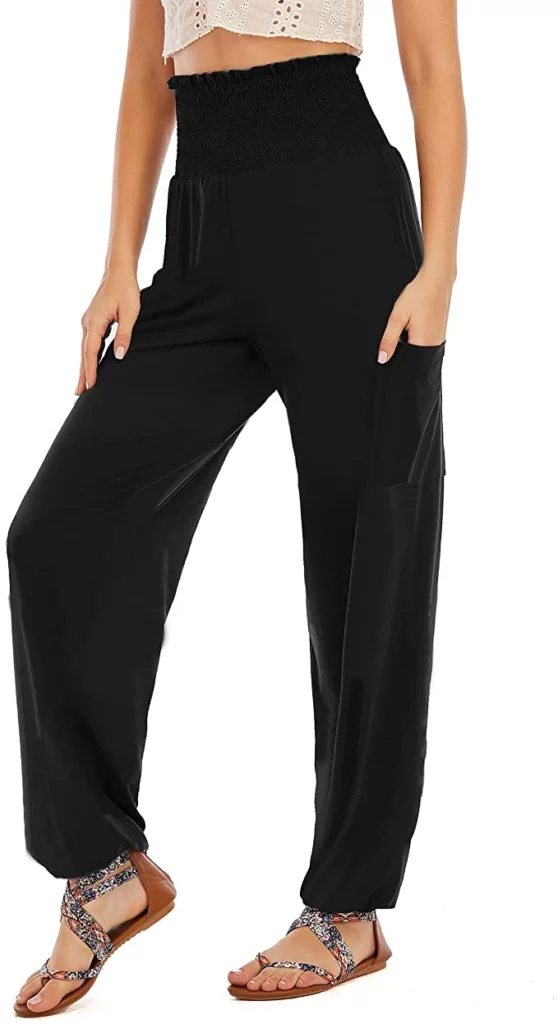 Shorts/Boxers
High Waist Denim Shorts Pocket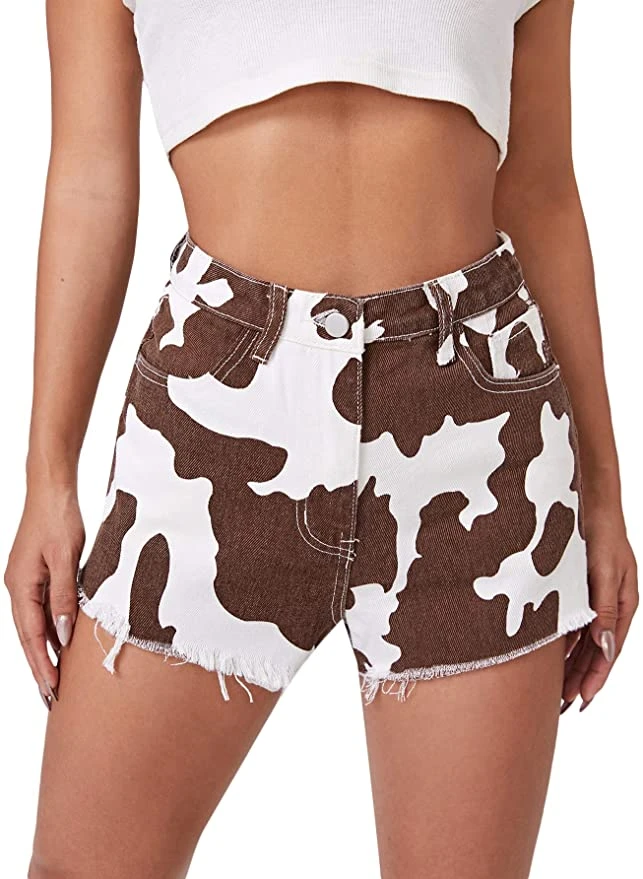 Fray Hem Stretchy Denim Short Jeans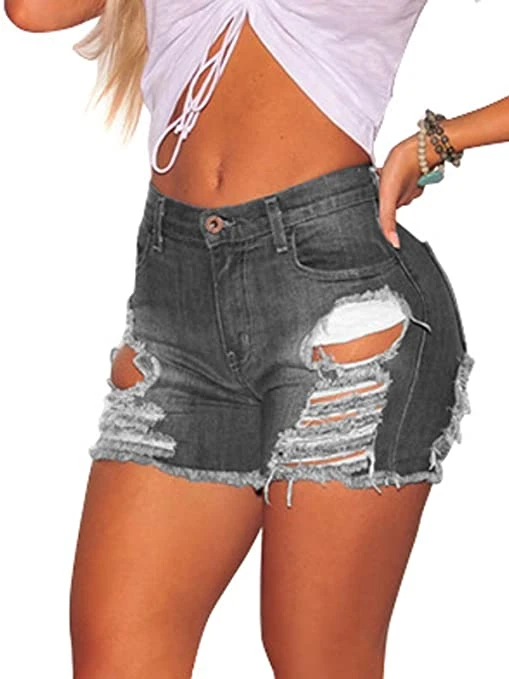 Sparkly Hot Outfit Shiny Short Pants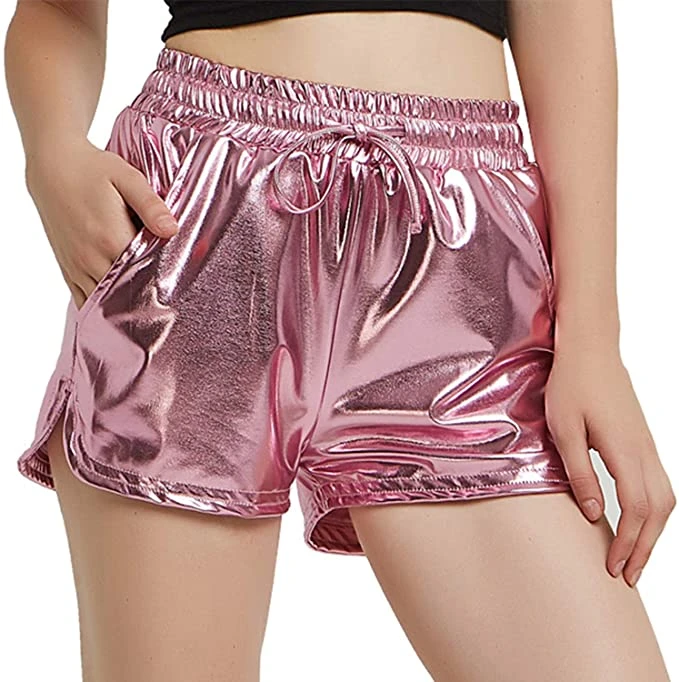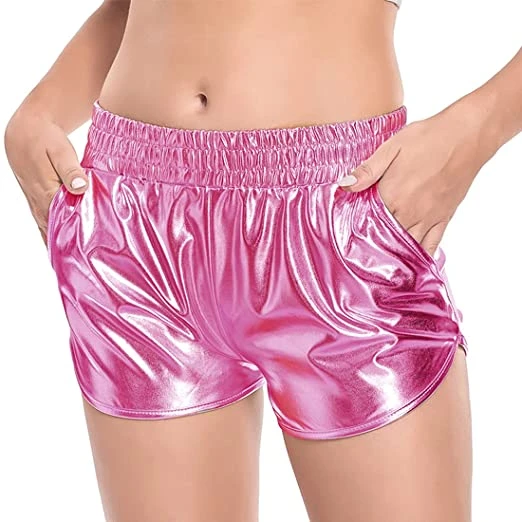 Skirts and Minit Skirts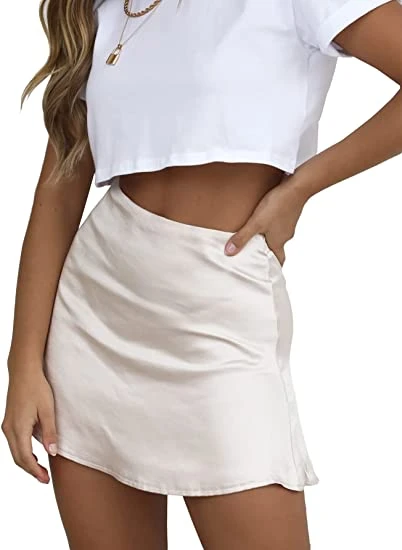 Tea-Length Elastic Waist Tutu Skirts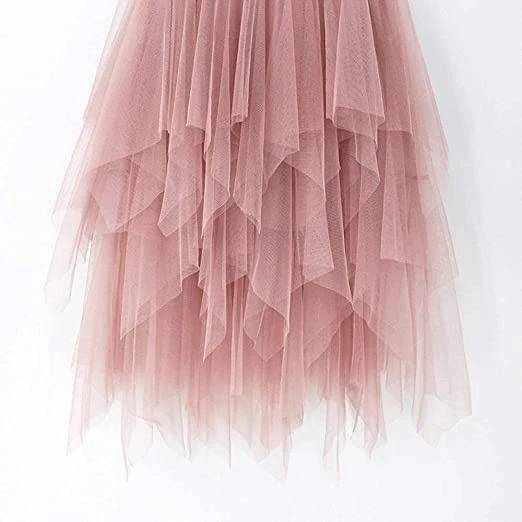 Faux Suede Split Tight Mini Skirt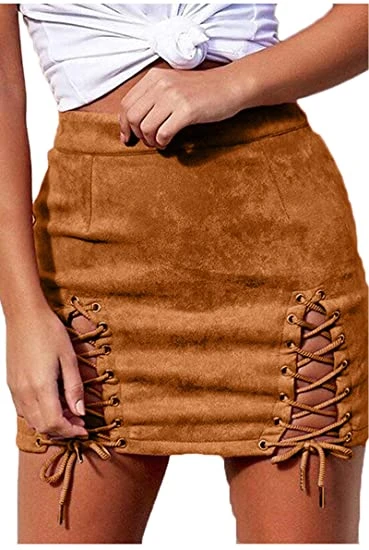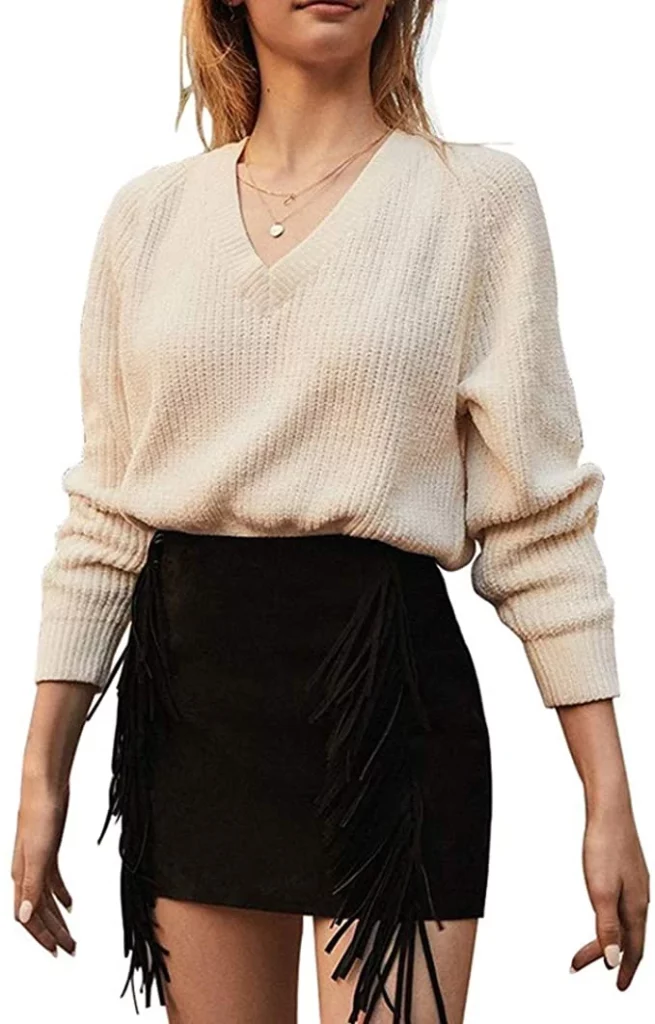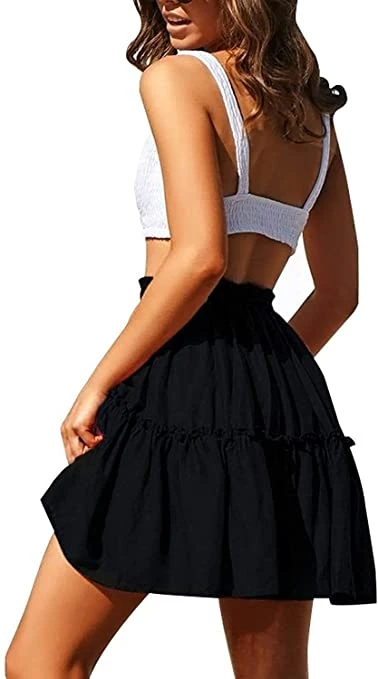 Bonnaroo Female Accessories
Festival sunglasses Not Polarized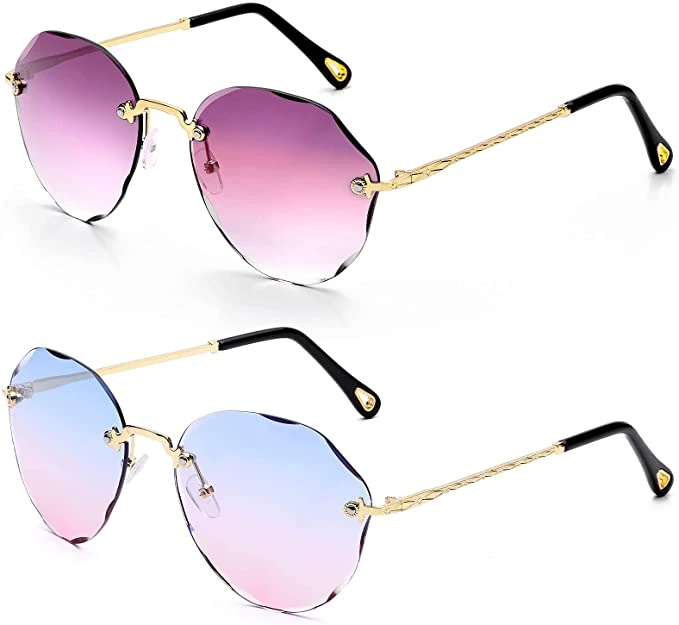 Summerfest Curvy Women Outfits Ideas
We have selected here a large variety of styles, all of them are plus size, even the ones that have unfortunately no plus-size models.
For you beautiful curvy plus-size ladies, we will say the same, showing more skin than usual would be the way to go.
Even though we added all types of styles below, you will also find beautiful clothing that will reveal arms and shoulders.
Plus Size Loose Dress Casual Summer
Women's Plus Size Swing Dresses

Convertible Sundress and Maxi Skirt:
This gorgeous dress is perfect for festivals which can easily become your random Spring and Summer clothing.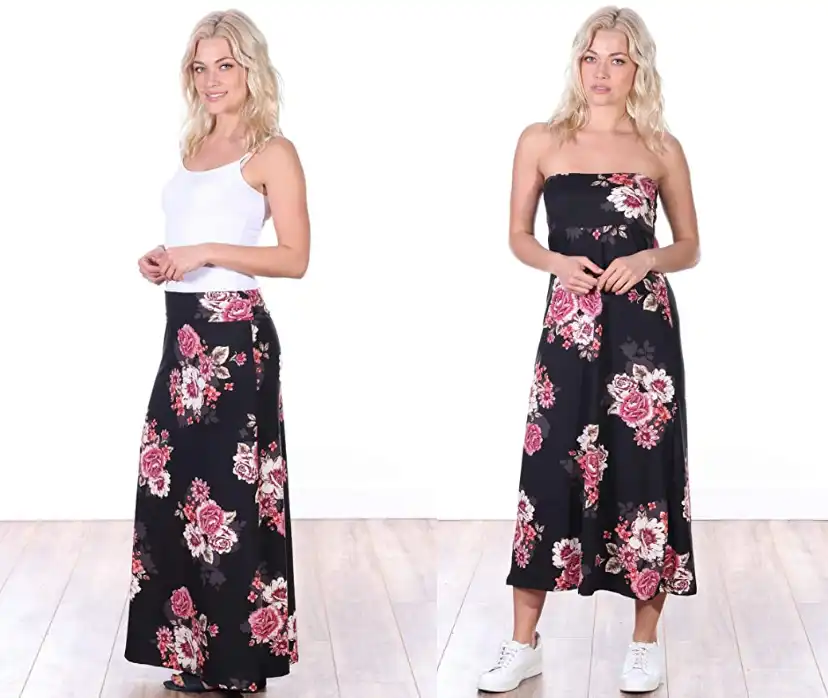 Short-Sleeve Split Flowy Maxi Dress
Women's Sexy Deep V Neck Short Dress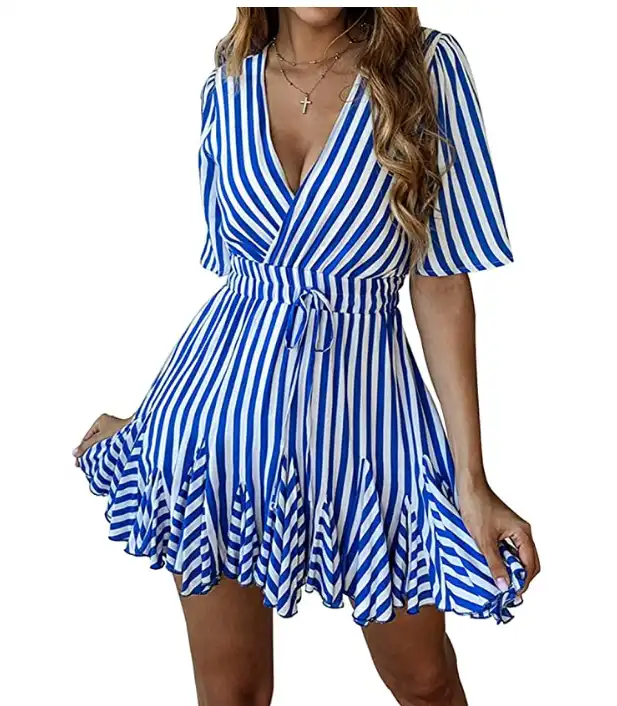 Plus Size Anytime Casual Short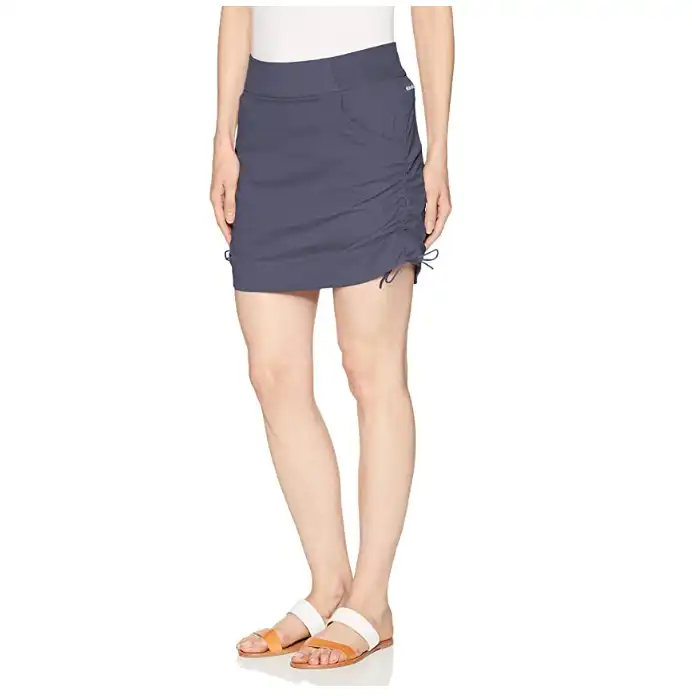 Women Summer Floral Off The Shoulder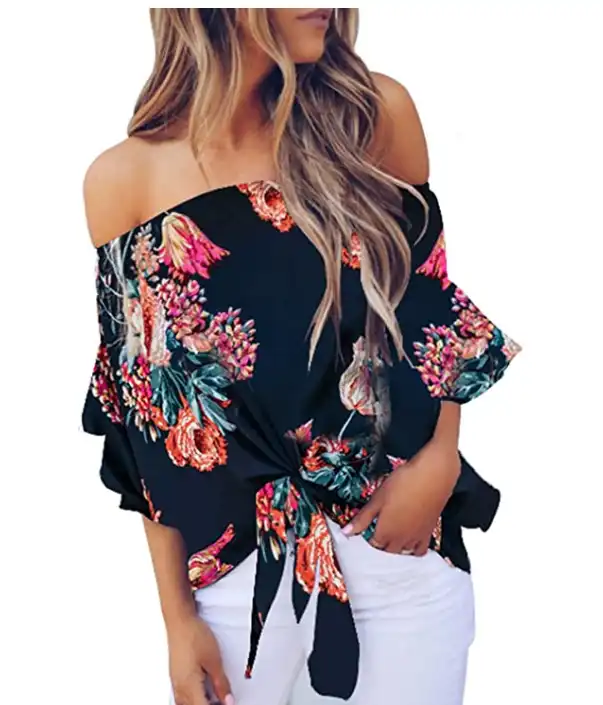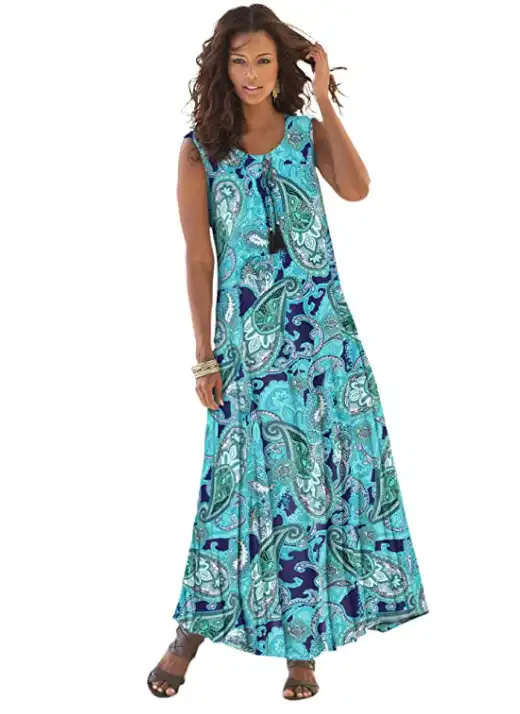 Sexy Top Bandana: if you are ok to show more skin, this is quite a sexy top.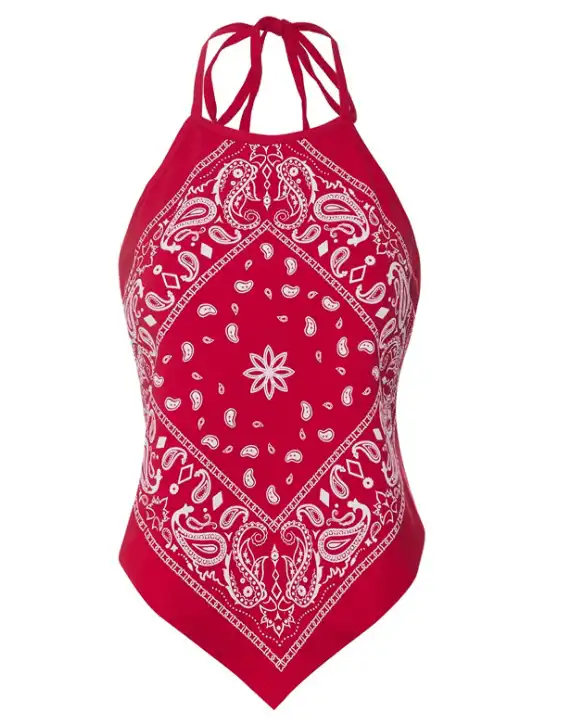 Simple Skirt Aline: Even though this skirt is quite simple, it can be used as a regular skirt for any festival or even in your day-to-day life.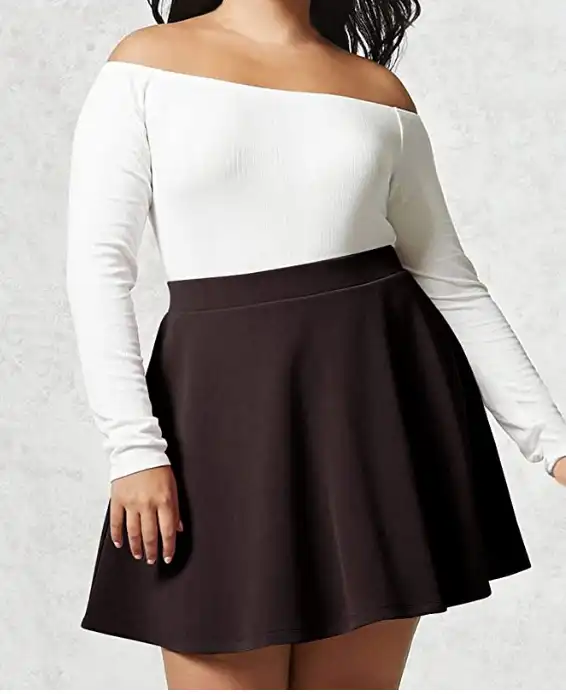 Women's Size Plus Short Sleeve Tunic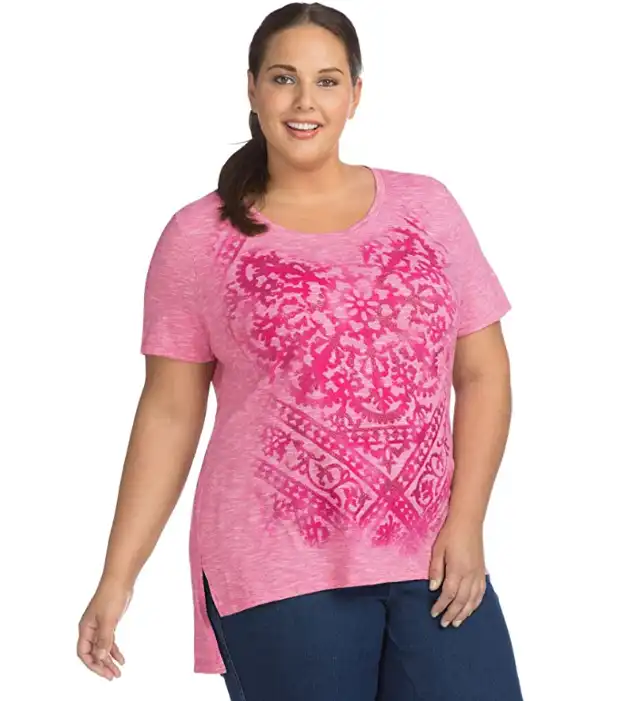 Women Good Vibes Blouse Tank Tops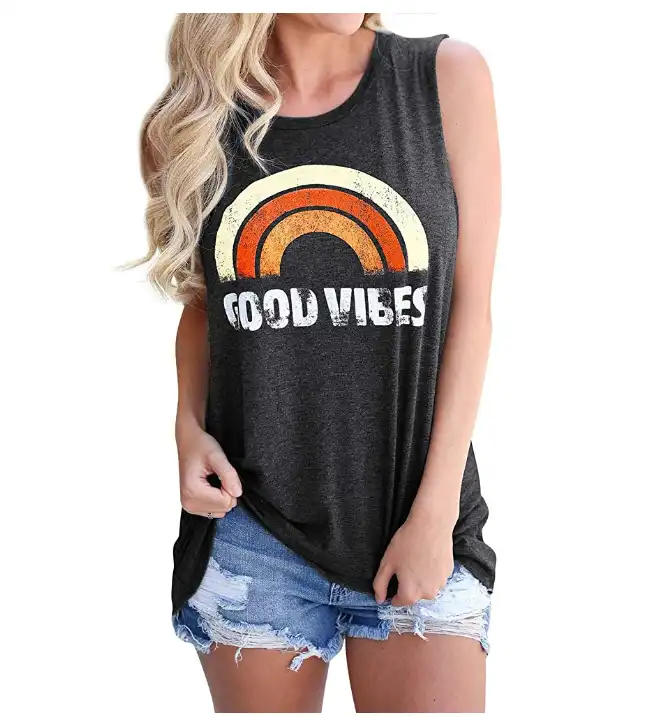 Women's Cold Shoulder Plus Size Casual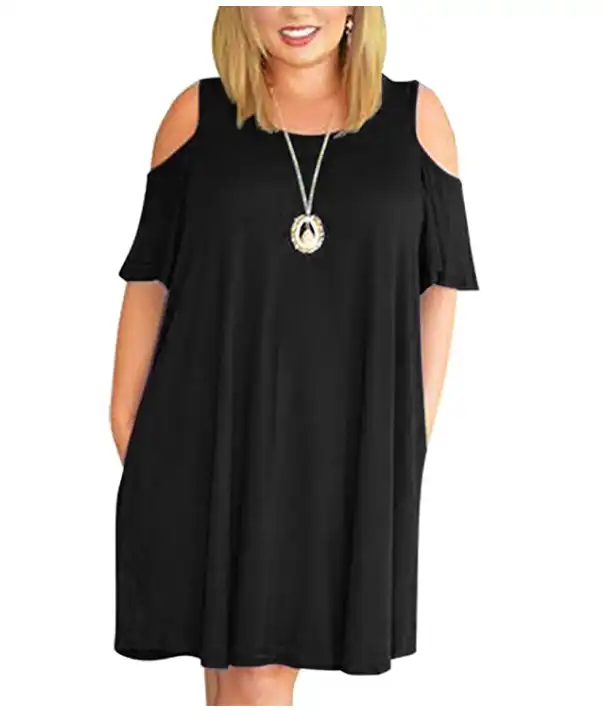 Women's Spaghetti Strap Tunic Tops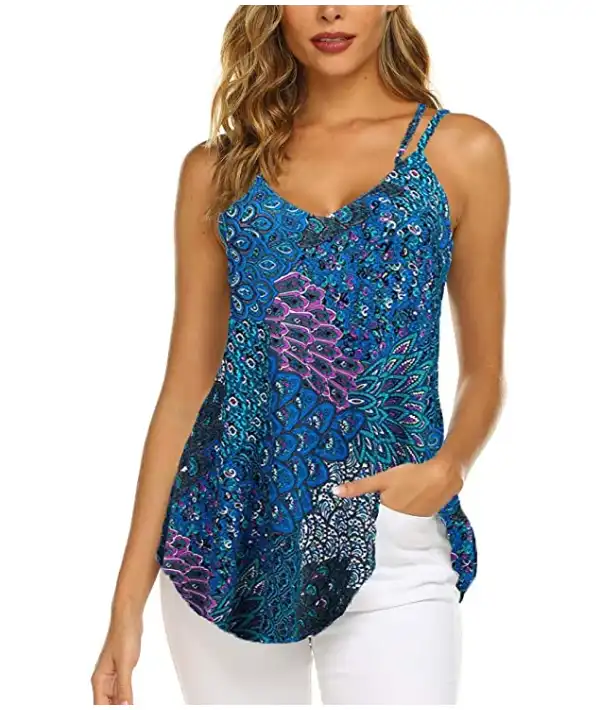 Women's Plus Size Spaghetti Strap Cami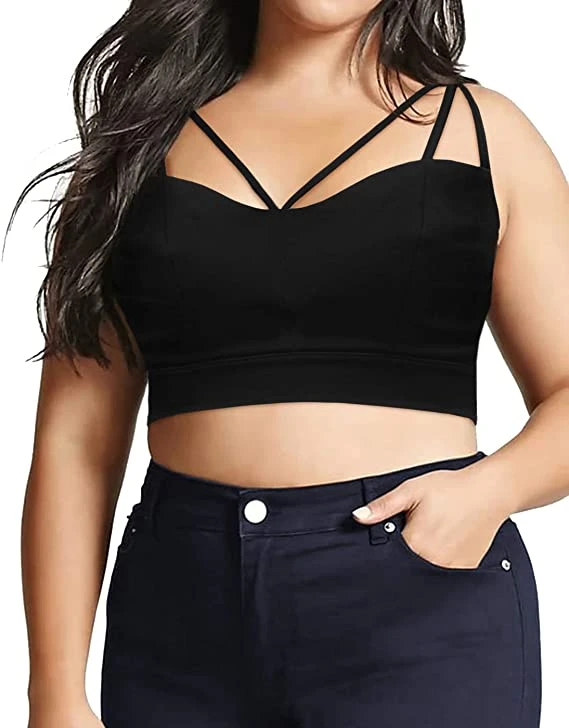 A-Line Floral Wrap Maxi Skirt: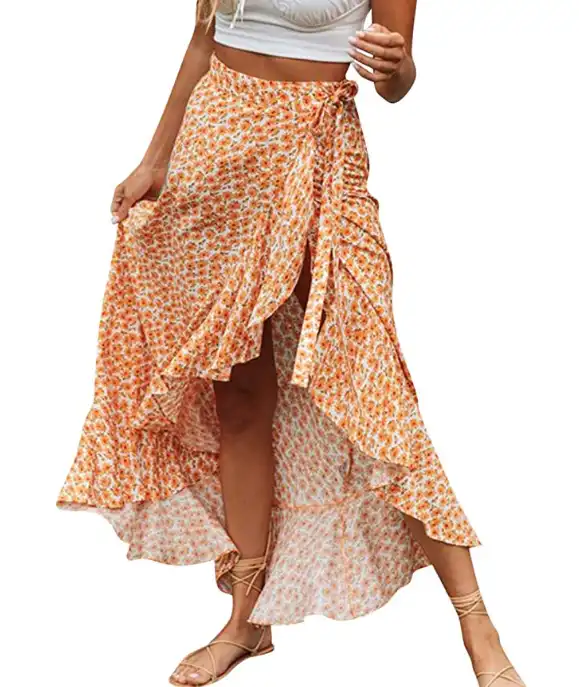 90s Spaghetti Straps: A great dress for festival and Spring/Summer seasons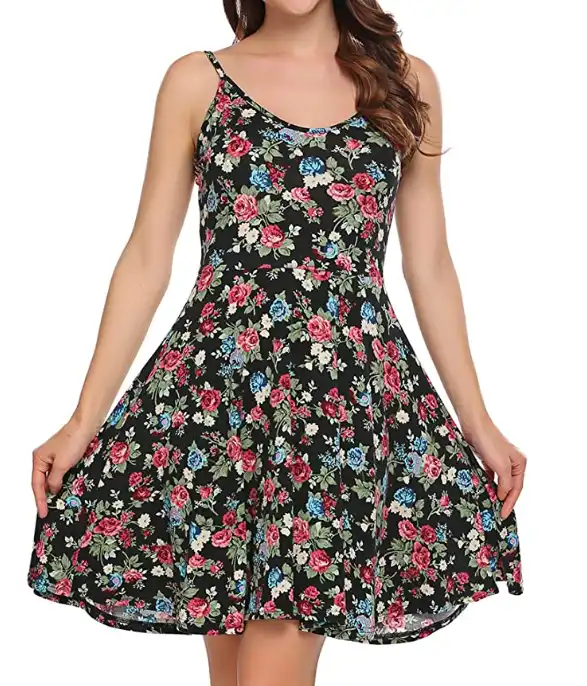 Fringes: If you are into fringes do not hesitate it will work for you and they will stay comfy, which is a must when you go to festivals, sure the outfit is important but comfort comes first, trust us!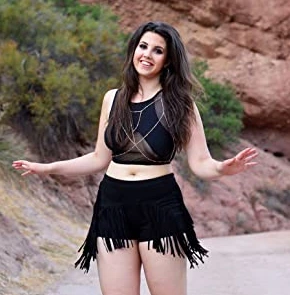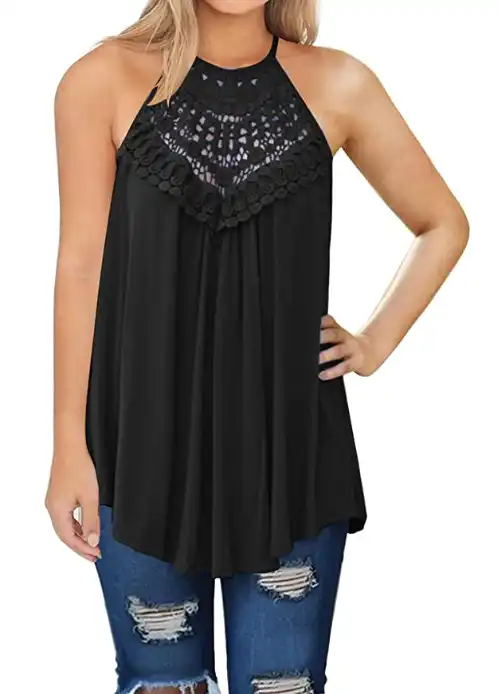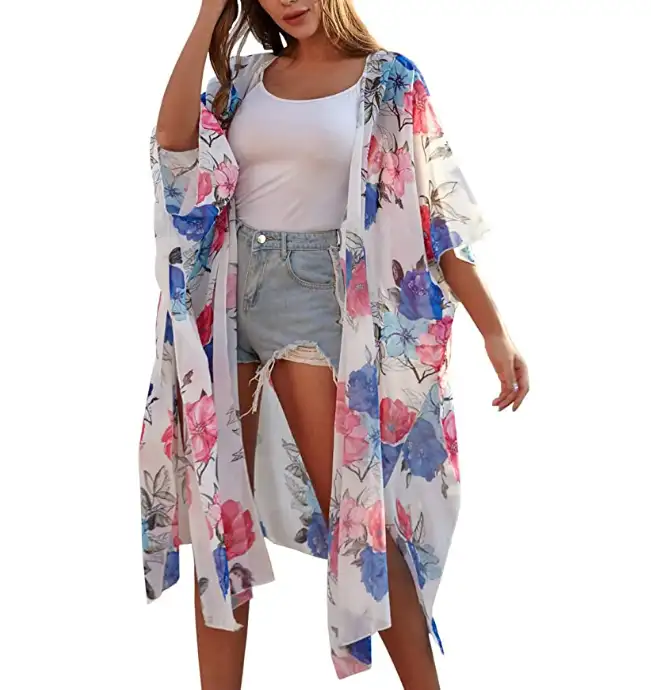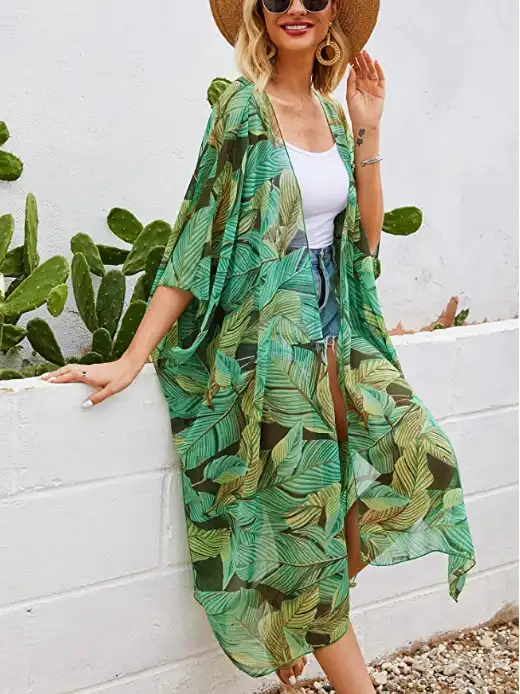 Single Breasted Denim Plus Size Vest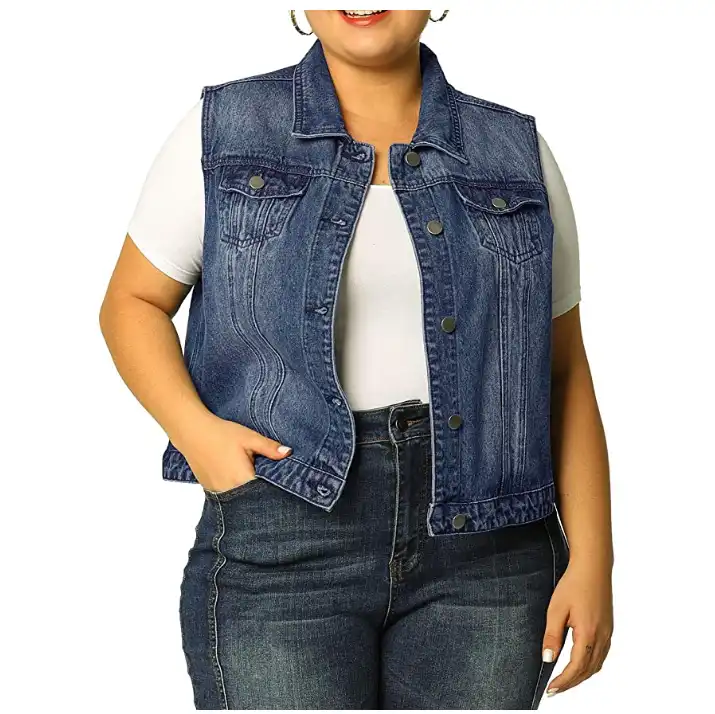 Long Sleeve Denim Regular Plus Size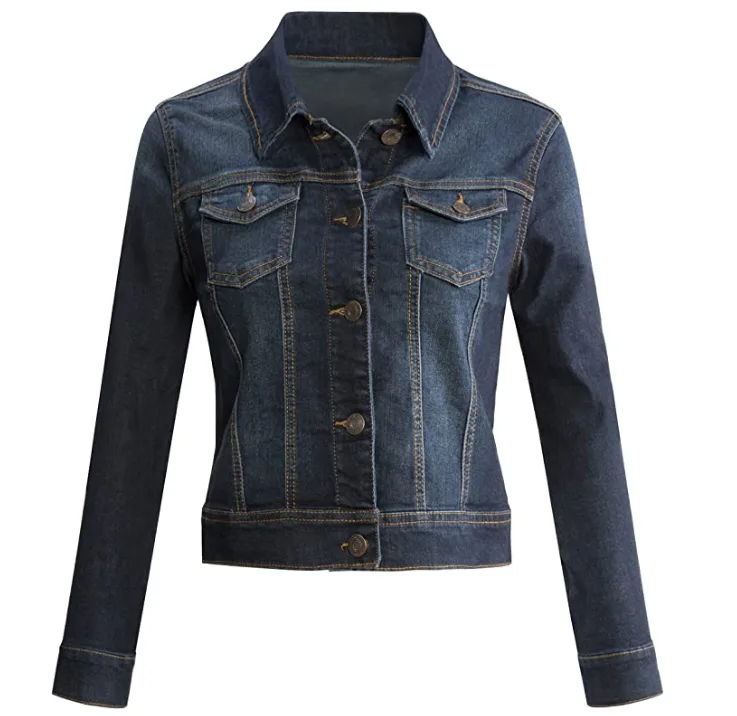 Women's Size Harmonia Plus Denim, 4X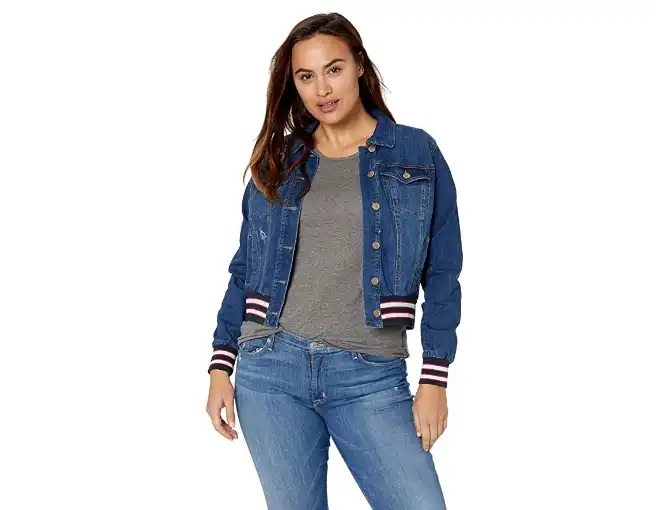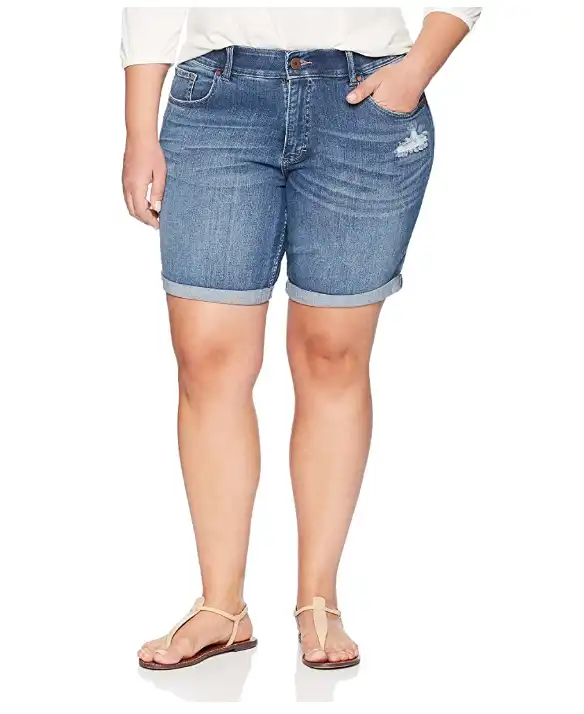 Denim Vest Jean Jacket Long Sleeves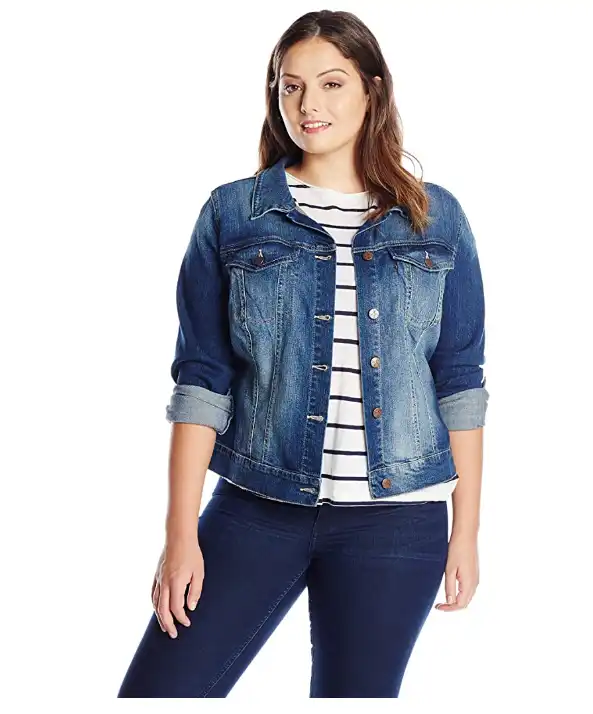 Plus Lifting Stretch Twill/Denim Shorts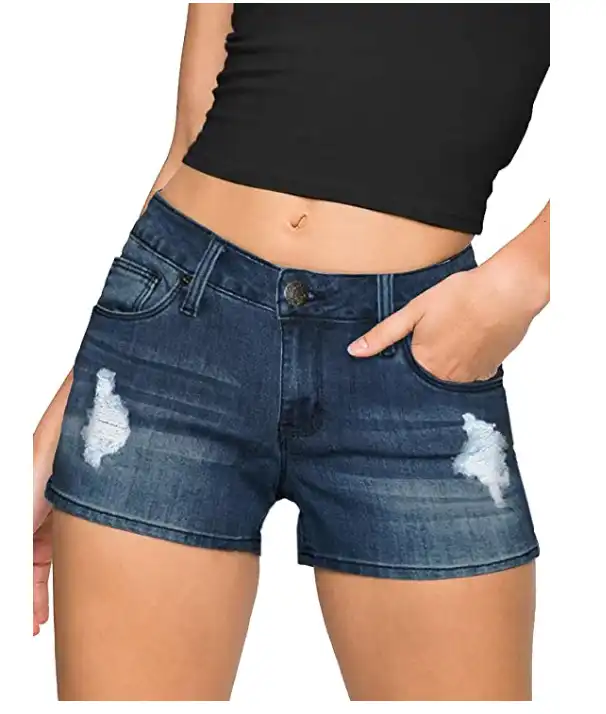 Women's Mid Rise Denim Jean Shorts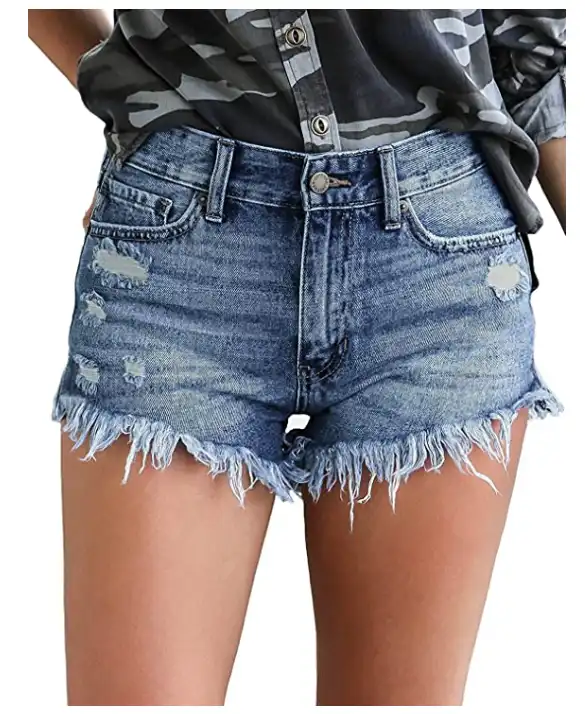 Women Plus Size Sexy Overalls Spandex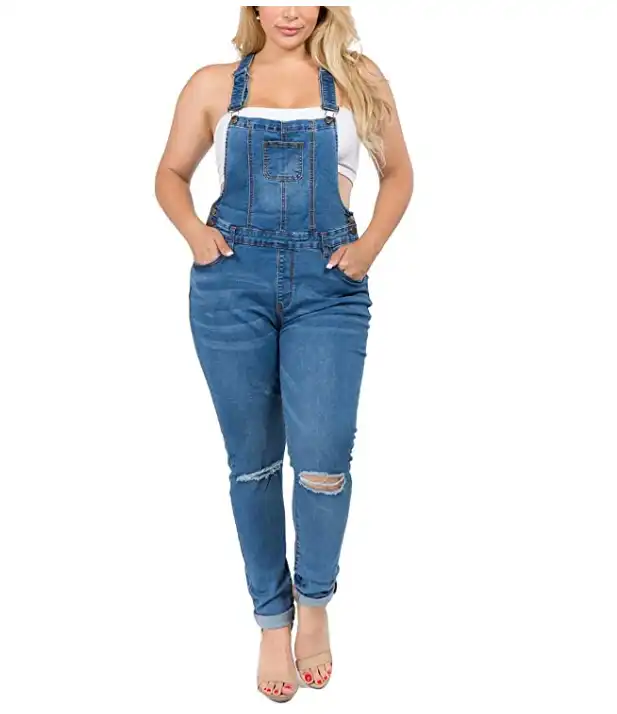 Women Lace Tunic Top Short Sleeve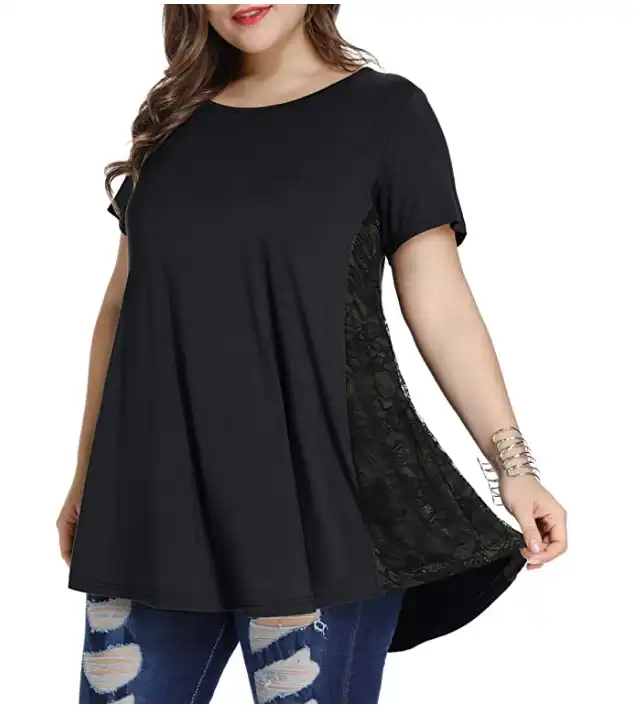 Vintage 1950s Rockabilly Polka Dress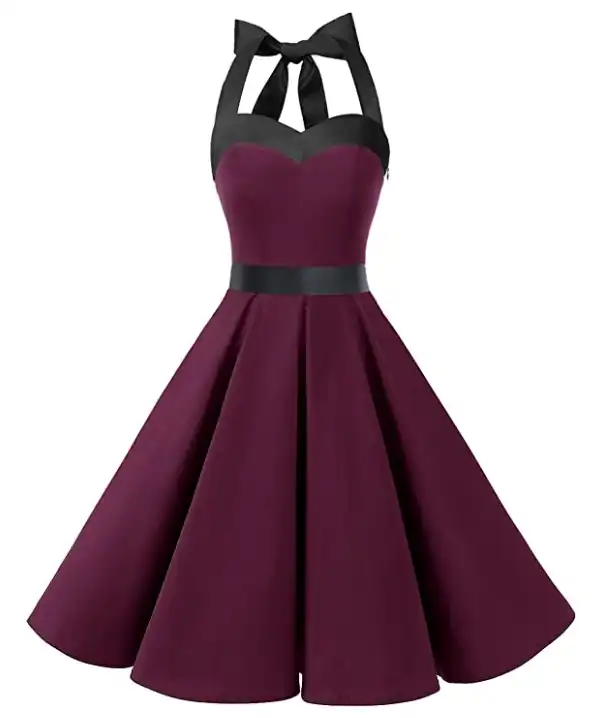 Waist Flared Skater Skirt Overall Dress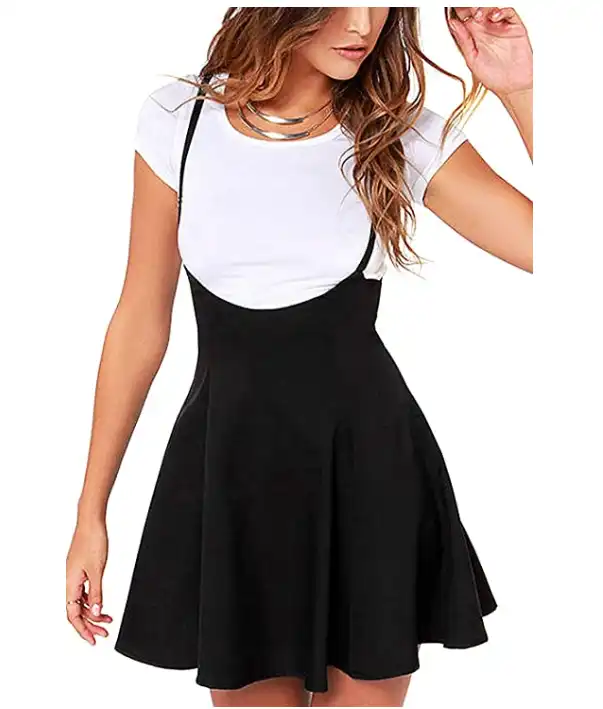 Off The Shoulder Short Dresses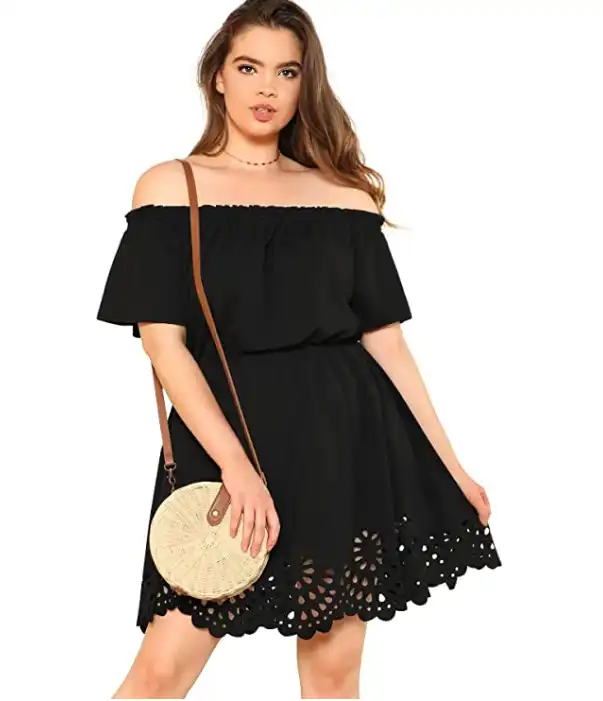 Summerfest Men Outfits Ideas
We recognize that, usually, women put much more thoughts into their outfits than men. Even though this might be true, we also know that many men would like to find nice and cool outfits to wear for the occasion.
We are here to help and give you some inspiration.
The selection we have made below covers many styles for men.
We go from casual with simple but colorful t-shirts or tank tops, to Hawaiian shirts, to athletic shorts to even full Hawaiian rompers.
All of them are great items and have at least 4 stars out of 5 on Amazon.
Men's Cotton Linen Henley Shirt Long
Have a look, multiple colors available!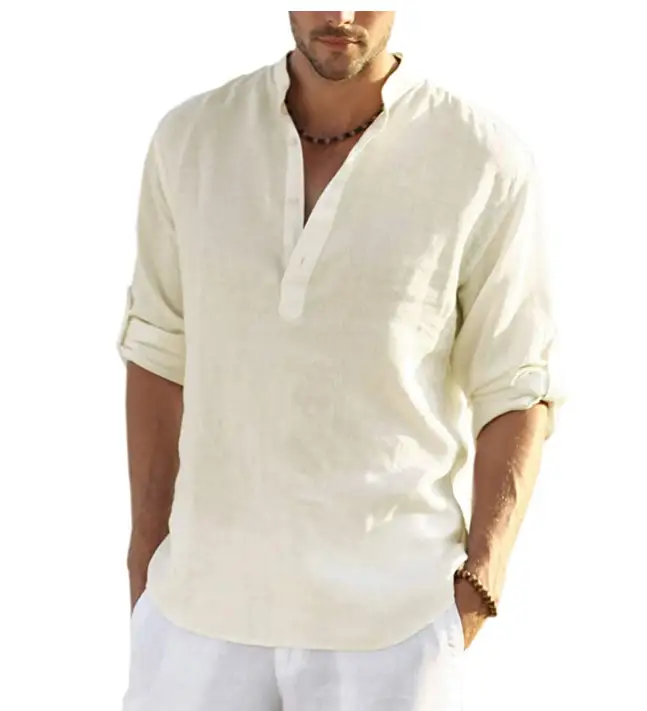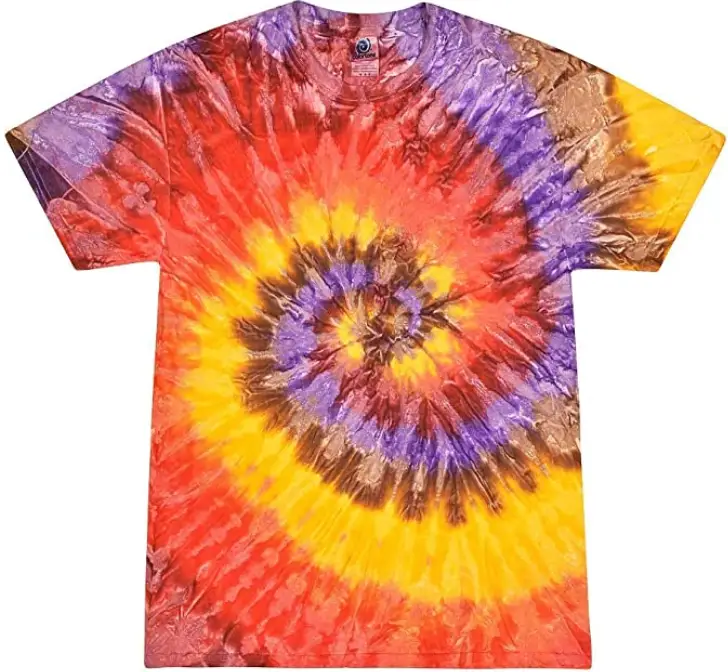 Men Hipster Hip-Hop Urban Tees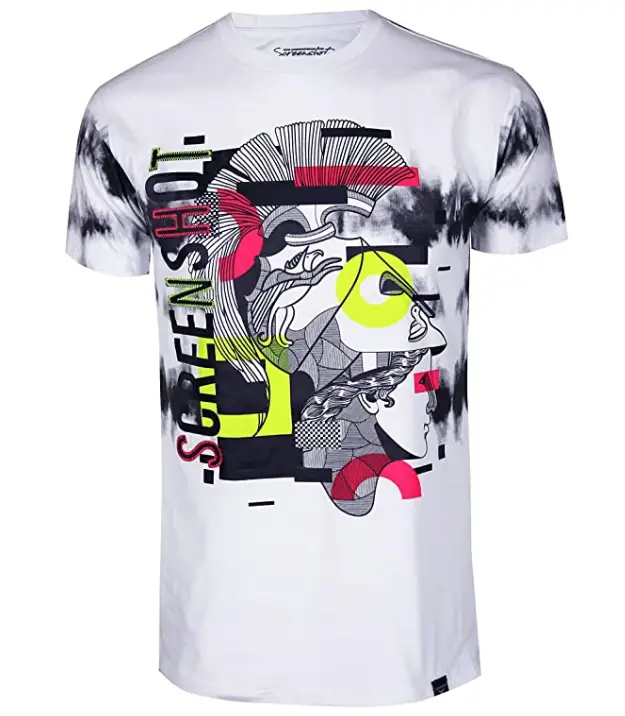 Men Hipster Hip-Hop Urban Tees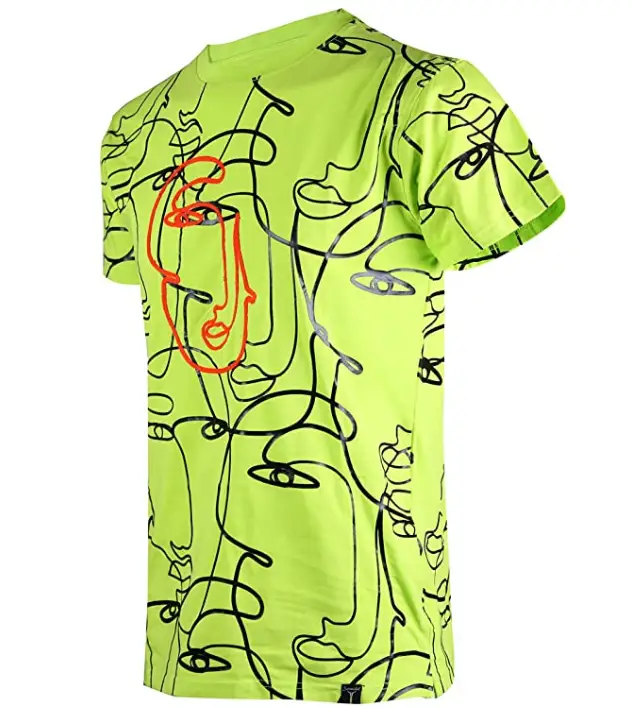 Men's Hipster Hip-Hop Premium Tee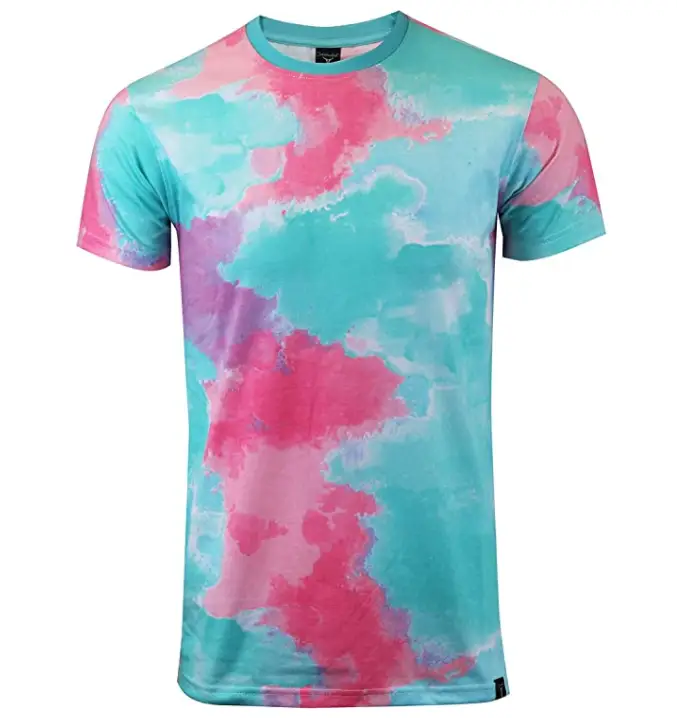 Jersey EDM Festival – Trippy Pineapple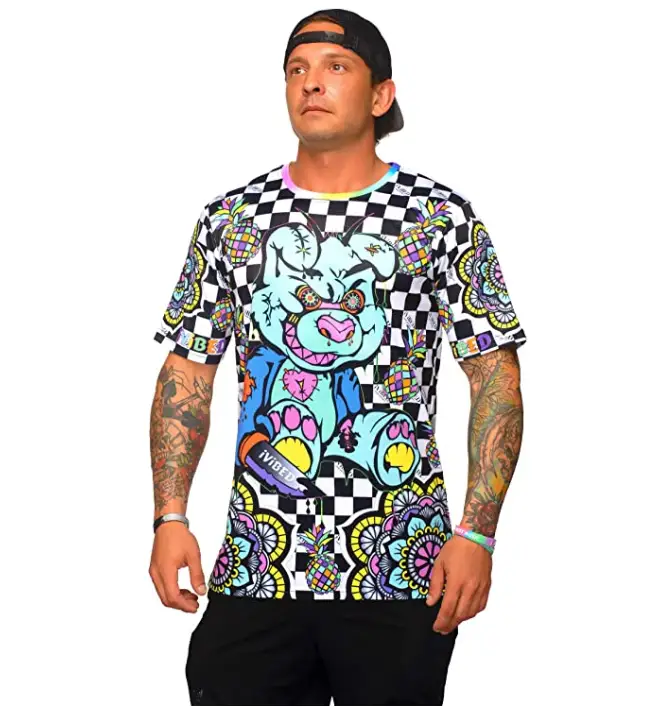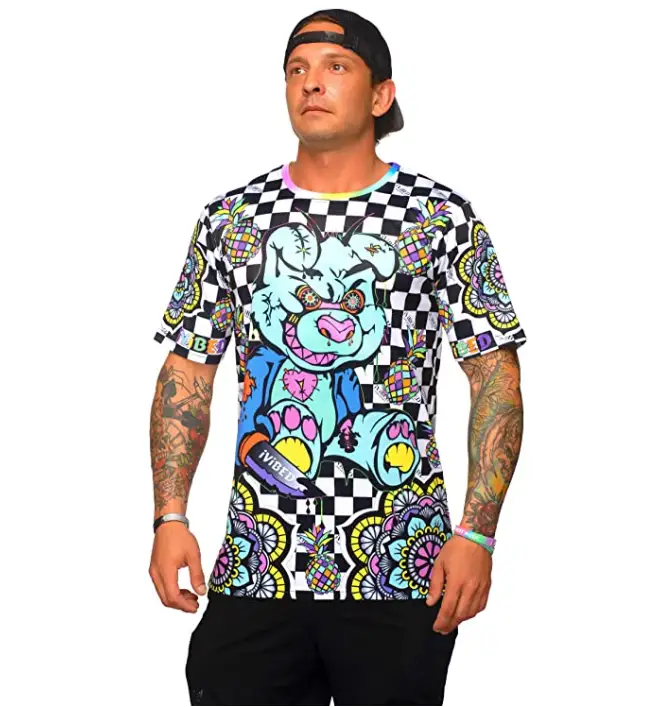 Graphic Tank Tops All Over Print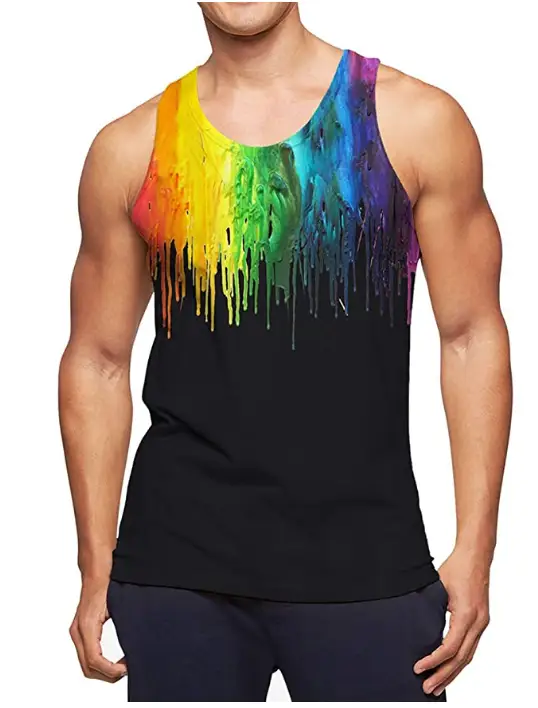 Men's Vibrant All Over Print Sleeveless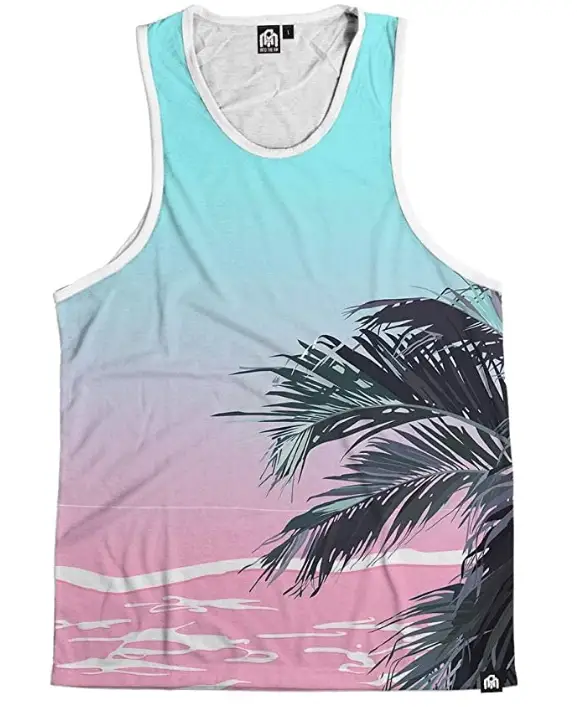 Men's Vibrant All Over Print Sleeveless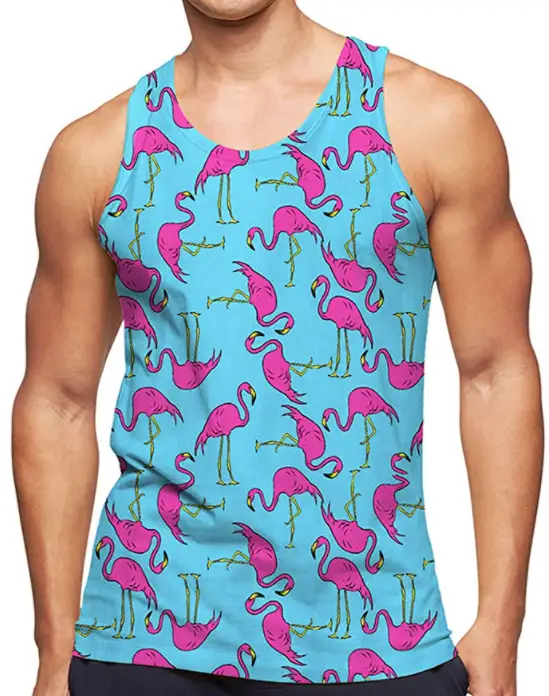 Cotton Button Down Short Sleeve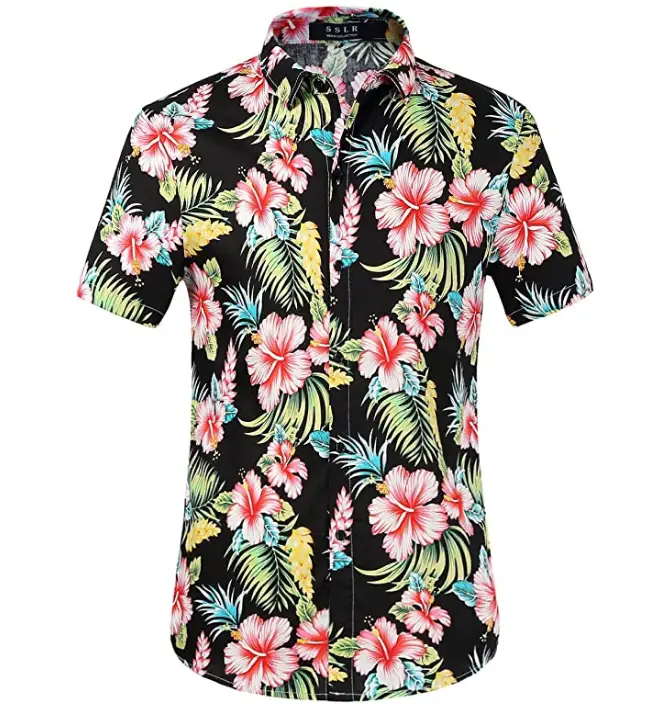 Men's Pineapple Casual Button Down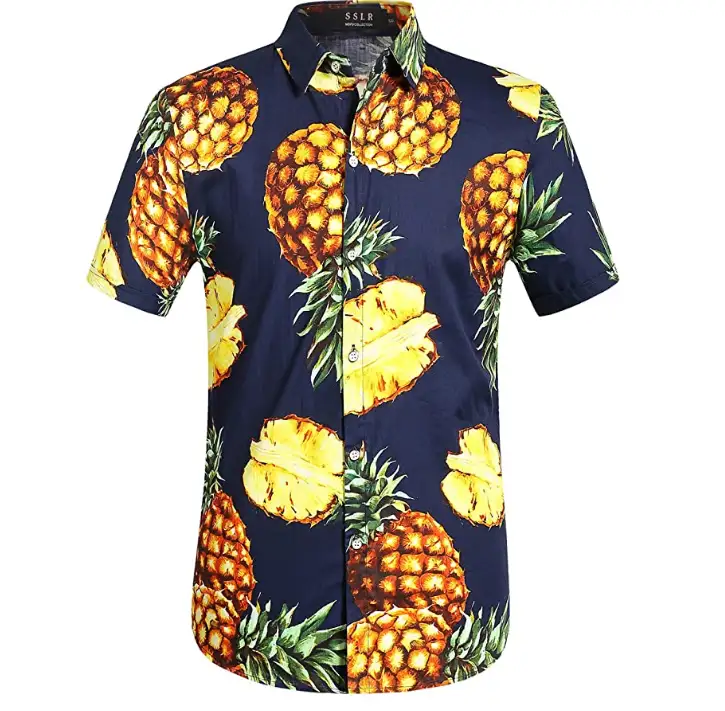 Men's Athletic Shorts – Vibrant Summer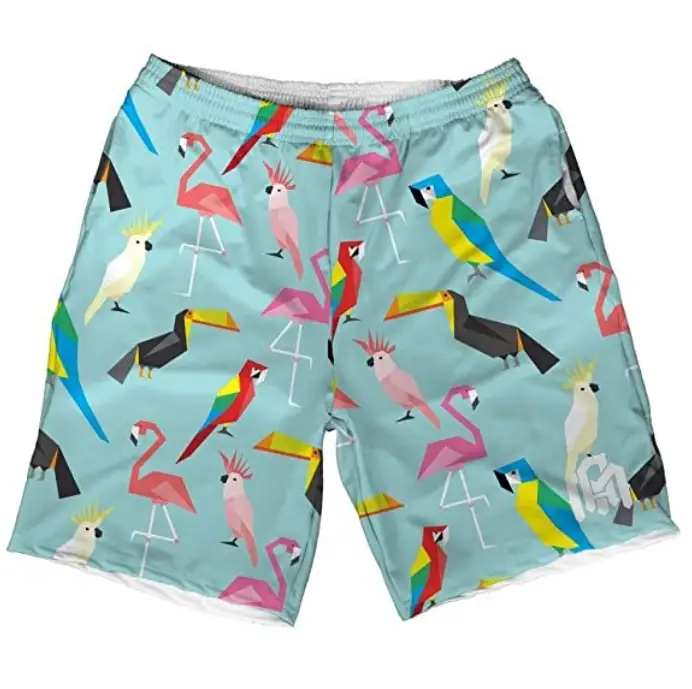 Men's Athletic Shorts – Vibrant Summer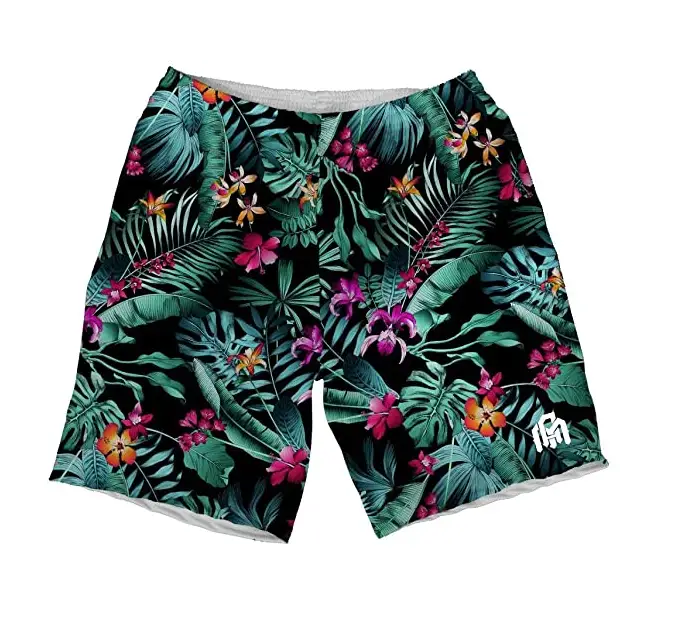 Men's Athletic Shorts – Vibrant Summer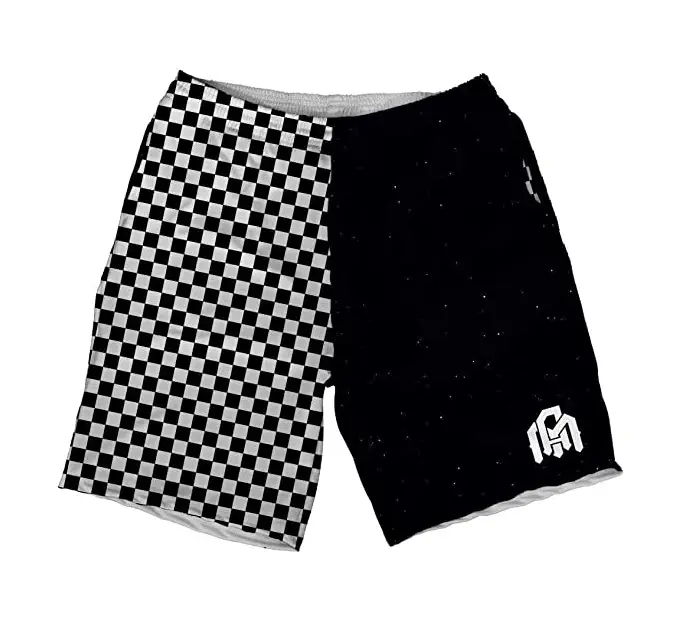 Patchwork Cargo Trouser Wide Leg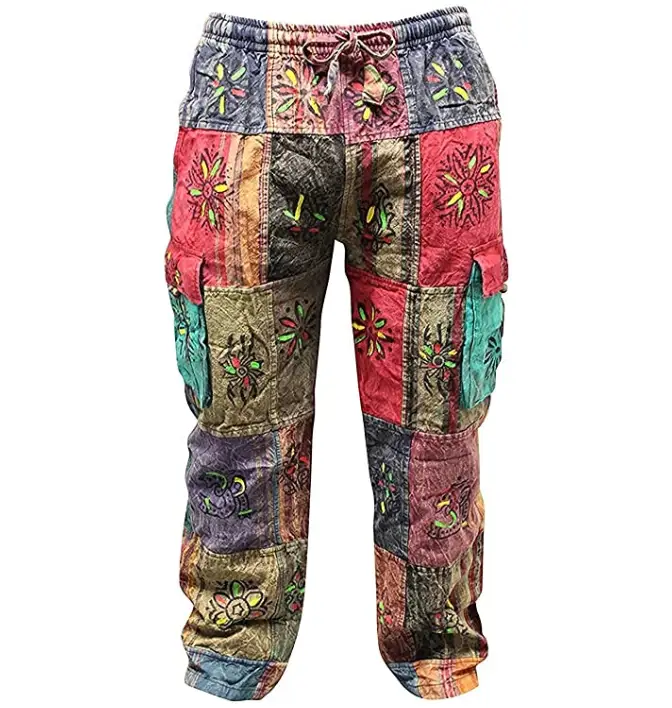 Men's Cotton Casual Shorts 3/4 Jogger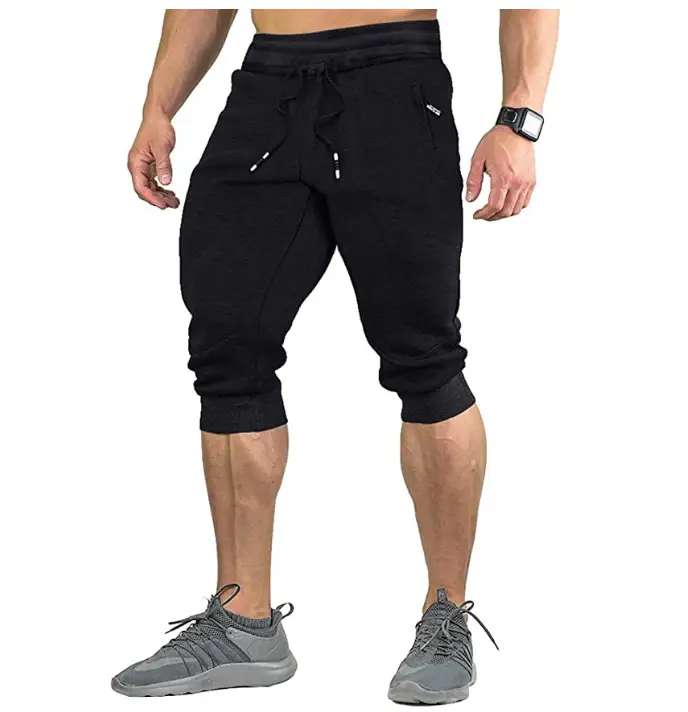 Jogger Pants All Over Print Men: These pants below could work quite well with tank tops.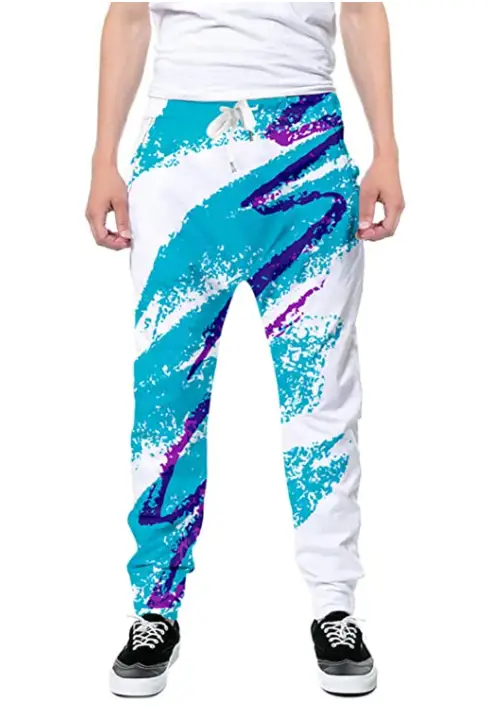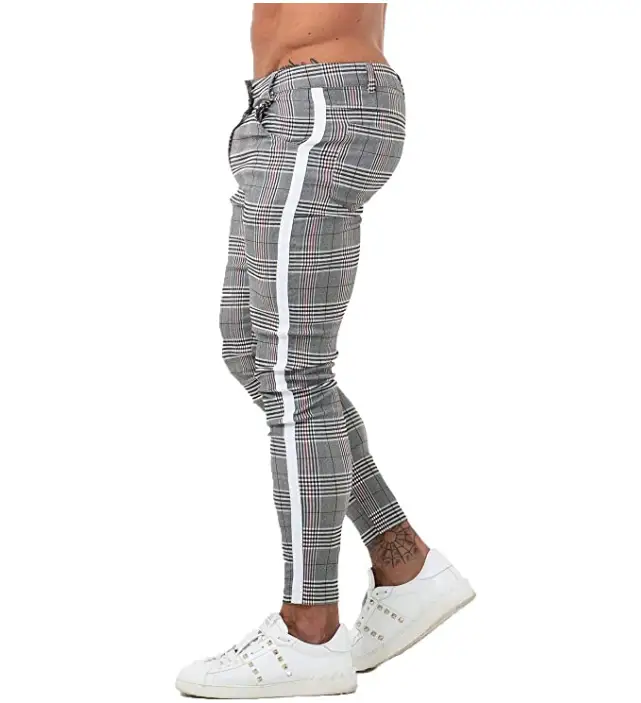 Floral Printed Casual Pants for Men
You can also change it up in terms of style and go floral!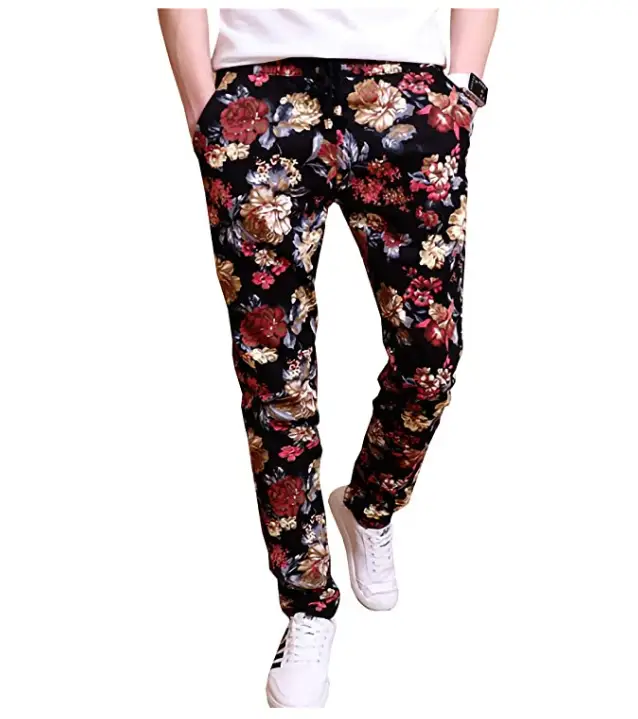 Slim Fit Joggers Tapered SweatpantsSlim Joggers can work quite well for festivals!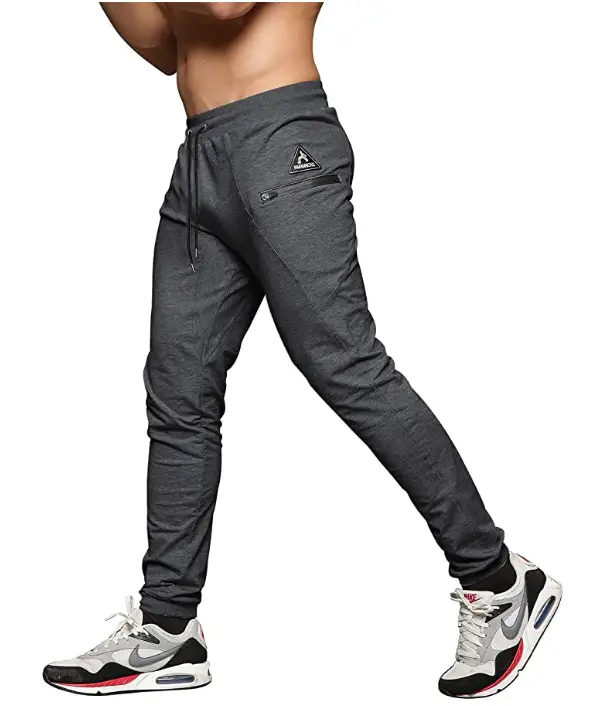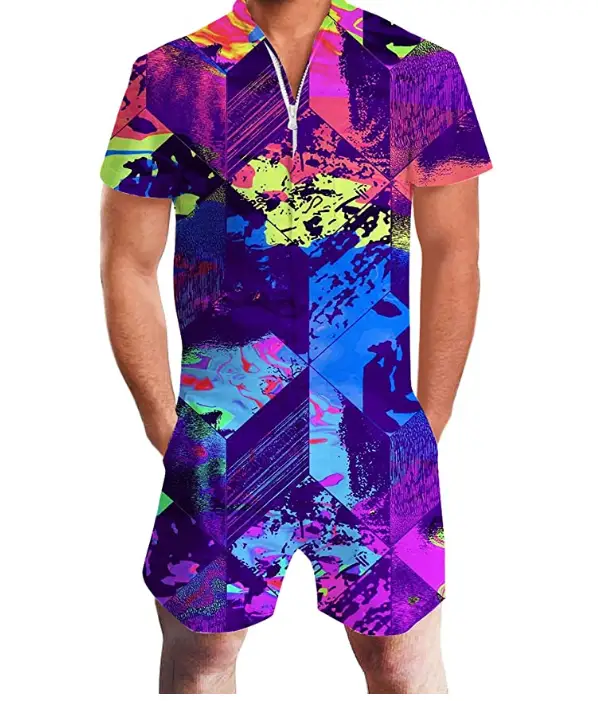 Romper – Original Rompers for Men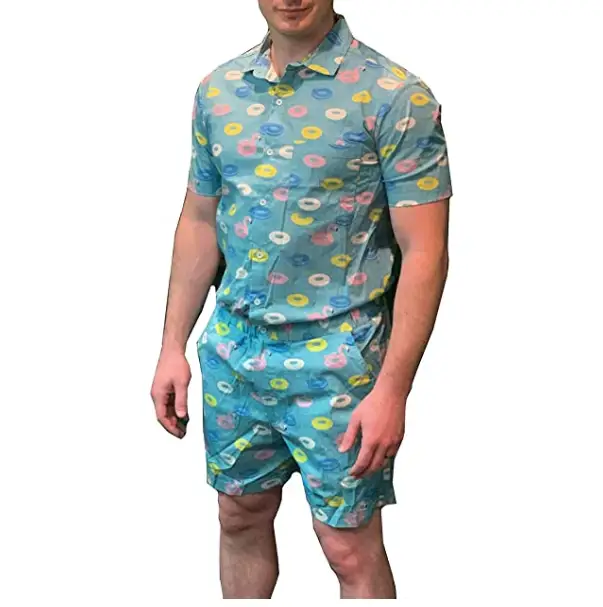 Romper – Original Rompers for Men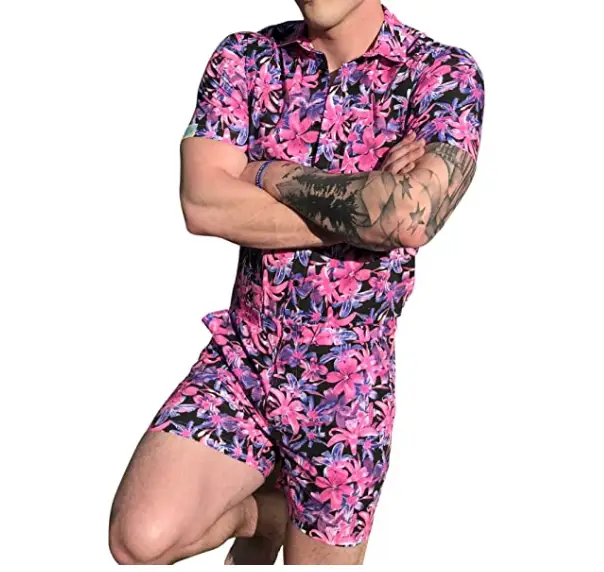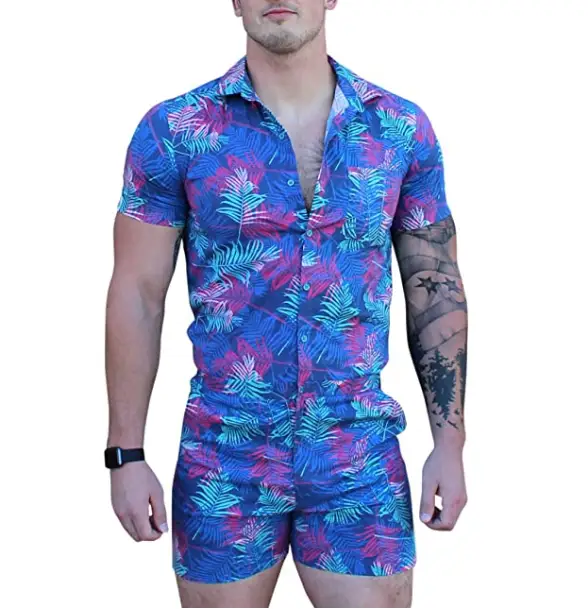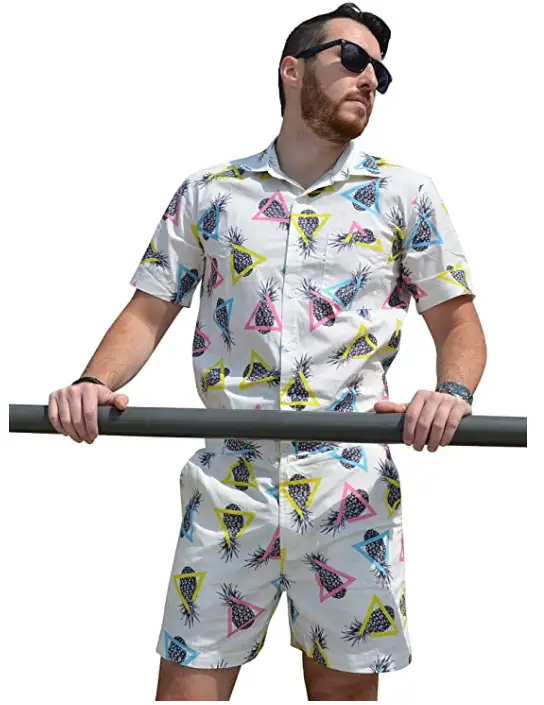 All Summerfest pro-tips
Here are all the best festival tips to get the most out of Summerfest:
Handle the crowd:
Never lose your group
Pick an app locator, so all group members share their location, and this way you will always know where your people are in case you lose them.
Or you can choose a meeting or a rallying point in case you lose your friends.
So if lost, you can go there and message them "Am at the rally point" without having to explain which alley, close to which store, in front of which brand, etc…
And better to message than to call because depending on where they are, even if they pick up they would not hear a thing of what you say. So pick a rallying point.
If you have kids
Put an identification wristband on your kids.
First, when you enter the festival, identification wristbands are available, so the parents can write down an emergency number and contact information.
Second, spot the lost children's area. If a child is lost, they will be brought to this dedicated area and checked in with a member of Summerfest Staff.
The South Gate is the best entry point
The South Gate is a good entry point, usually, most people enter via the other gates, therefore you have more room to get in, and the bathrooms are more available.
To see your favorite band up close, be there before the previous show
If you want to see your favorite band up-close, get there an hour before the previous artist.
For instance, for the 10 pm show, get to the 8 pm show at 7 pm.
It really has to be your favorite artist though because by doing so, you could miss other great artists while waiting until 10 pm.
Use the Skyglider to go across or up and down the festival
To avoid the crowd and go up or down the festival, using the Skyglider can be a great option.
Yes, you will have to spend $5 to do so, but here are all the advantages:
You will be out of the chaos and noise for a bit
You will finally be sitting, and your feet will say "thank you"
You will avoid all possible jams
Don't try to record the event: Live it up
Sure, you want to record the show with your phone, but in truth, those events are made to be lived and not recorded.
Trust us when we say that if you show part of the show to a friend with your phone, he or she will experience less than 10% of what you actually felt.
Therefore, don't bother too much with your phone, you will miss the best parts.
Have the right footwear
Even though flips flops are amazing for hot weather, they are not really compatible with big crowds, asphalts, and bleachers.
Get comfy shoes or if you really are against shoes you could go with quality sandals like these for the ladies. And for guys, you could go with these male quality sandals.
Walking under the Skyglider equals free drinks… in your face…
Beware the walks under the Skyglider, people spill their drinks. So, unless you want free beer, avoid walking under it.
Be aware of the Summerfest bag policy
Summerfest has a strict policy for bags, it changes every year, but you can look it up here.
Find below their latest policy:
We will keep on refreshing this listing as new great products pop up from time to time.
The idea is really to provide the best selections and tips, so you can be confident regarding what to buy or do for your next festival or event.

We hope that what we listed did help you or inspired you, saving you some time in your research.

Enjoy your festival or your event and take care!