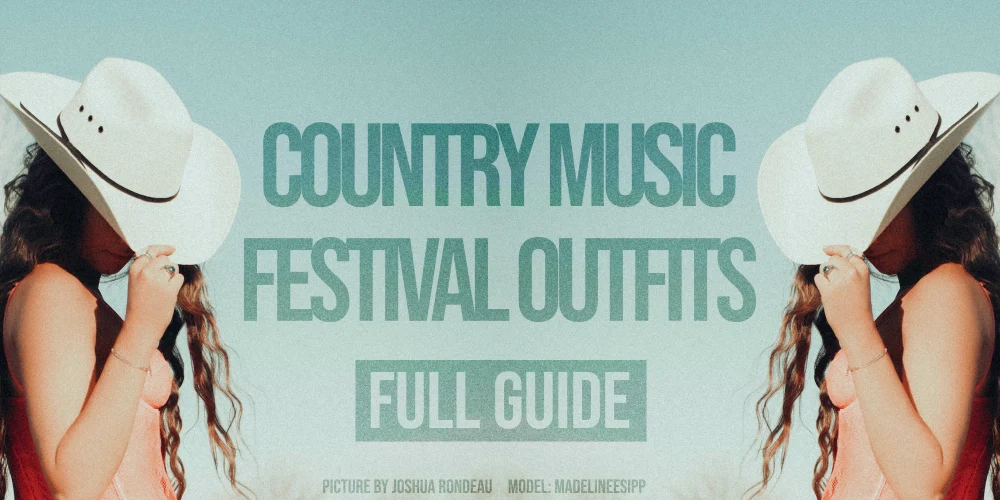 Are you gearing up for a country music festival this year? If so, then you're in for a fun time!
Festivals are the perfect opportunity to let loose and enjoy some good old-fashioned fun. And what better way to show your love of country music than with a makeover that screams "cowgirl"?
And with everyone wearing such beautiful outfits, it's the perfect time to get some new pictures for your portfolio!
Of course, in order to have the best time possible, you need to be prepared. That means packing all the essential items, from sunscreen and sunglasses to comfortable shoes and a cute outfit.
And if you really want to stand out from the crowd, don't forget to add some country-inspired accessories to your look.
Not sure what to pack? Follow our full guide for Country Music Festival Outfits!
All items that are listed, are the best products on Amazon as they are all at a minimum of 4 stars out of 5 and above. We want you to get the best out of this post by saving you some time in your outfit research and finding great items for cheap.

1. What to wear to a country music festival?
Country music festivals are a great time to show off your country style.
There are endless possibilities in country fashion, but we think country festival styles can be divided into four categories: casual country, sexy country, boho country, and full country.
For each category, we will give you both tops and bottoms, in that order, so you can pick and choose and mix and match to create your own personal unique country outfit for the event!
Of course, you don't have to follow the categories you can mix and match each one of them. The categories are just for you to have an idea of how people think about their outfits.
Casual Country Outfits
This is what most people will wear, the casual country style is all about comfort and functionality. You want to be able to dance all day and night without having to worry about your clothes.
Aim for a relaxed look with denim shorts or jeans, a cute tank or graphic tee, and comfortable shoes like sneakers or cowboy boots.
If you want to add a little bit of country flair, try accessories like a bandana or straw hat.
Find our Casual Country Outfit Selection below:
If you are into jeans we have made an in depth article that is dedicated to Jeans, so if you are interested just click here).
For a Denim Bottom, you can easily match it with t-shirts, tank tops, off-the-shoulder tops, crochet tops, camisoles, shirts…
Casual T-Shirts Twist Knot Tunic Top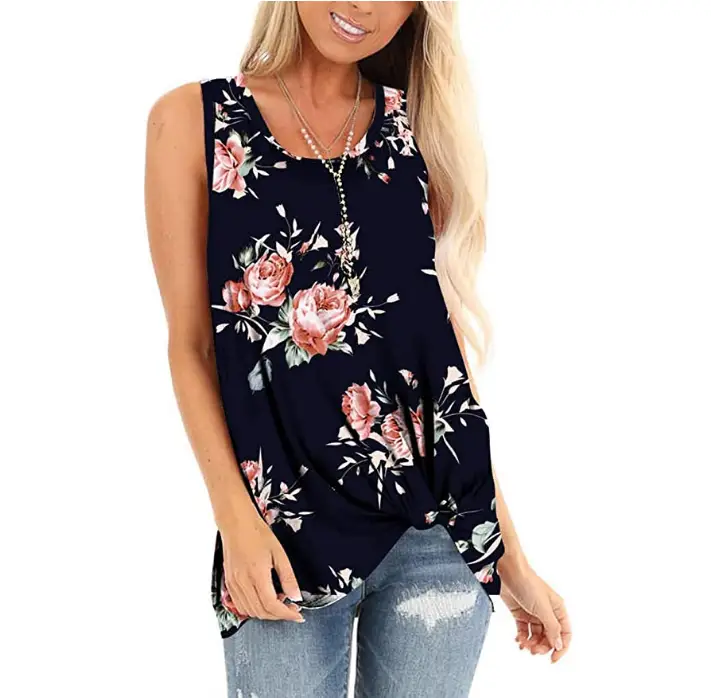 3/4 Tiered Bell Sleeve Crewneck Loose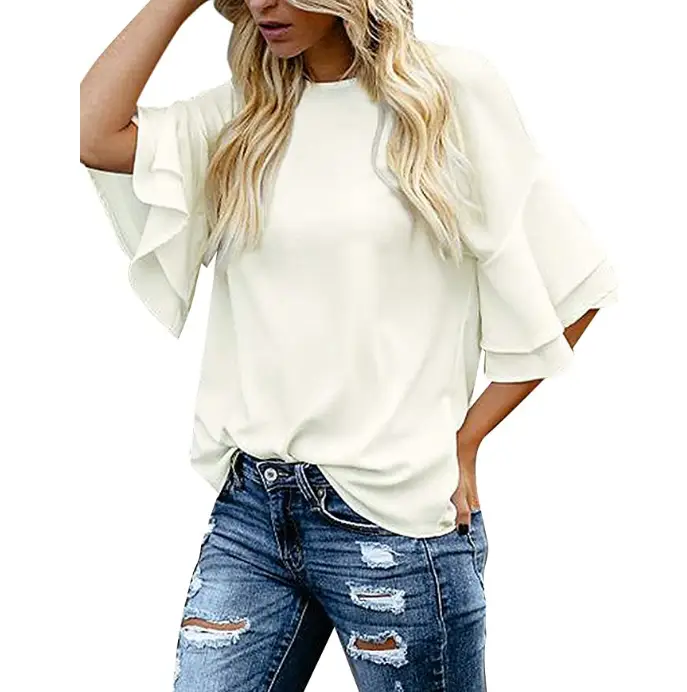 Long Embroidered Sequin Beaded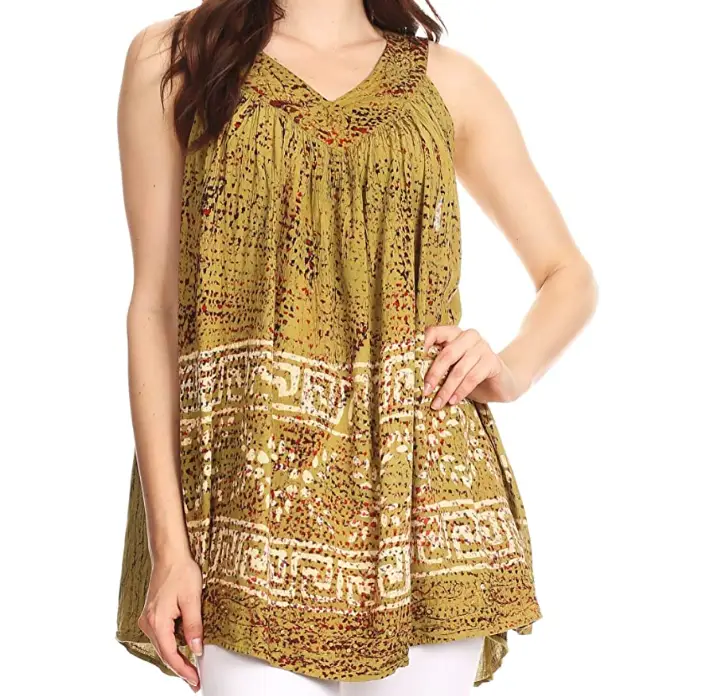 Summer V Neck Tops Bell Sleeve Chiffon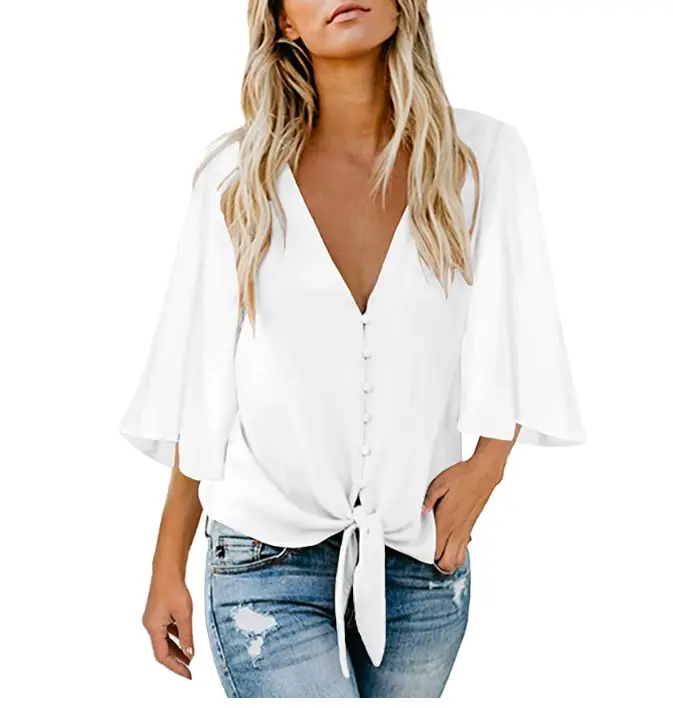 Spaghetti Strap Tie Front V Neck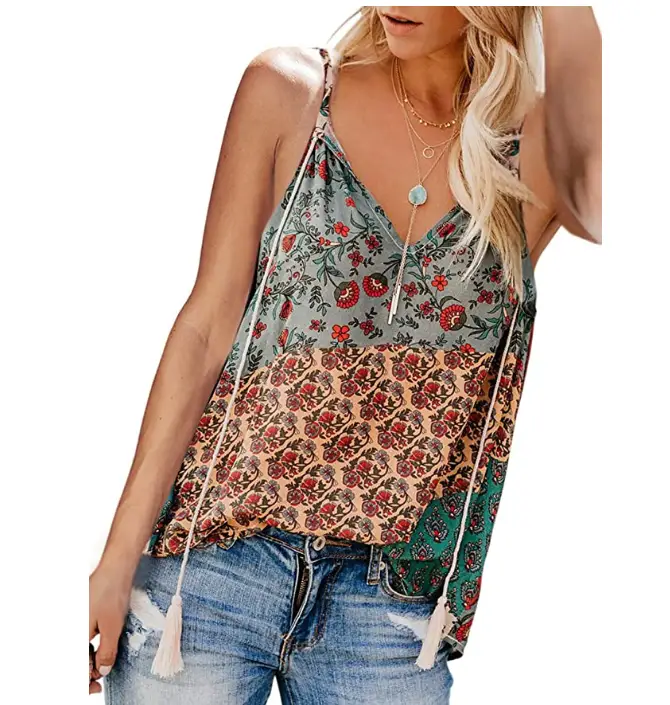 Summer Sleeveless V Neck Flowy Tank
If you like the style but you're not too much into the colors we recommend you to click and see all the different patterns that are available for this nice piece of clothing.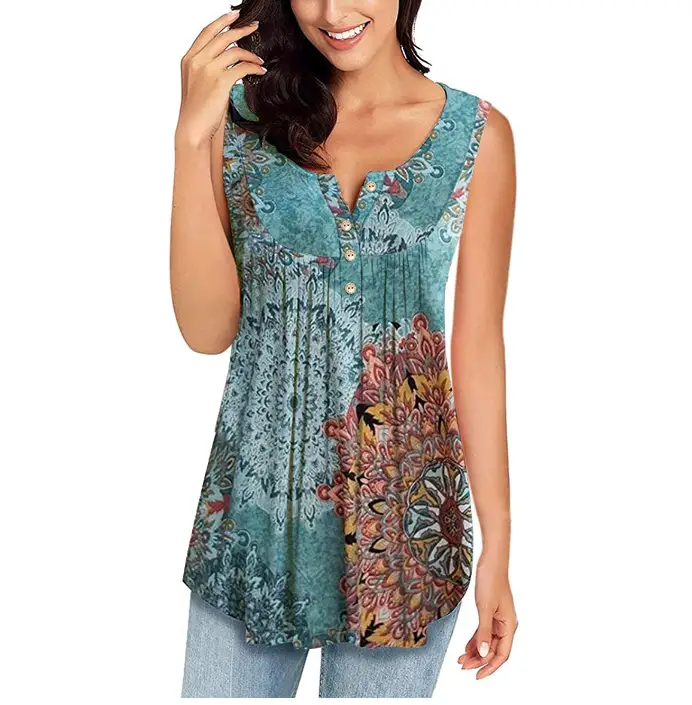 Adjustable Spaghetti Strap Summer
Many colors and patterns are available for this top as well, have a look!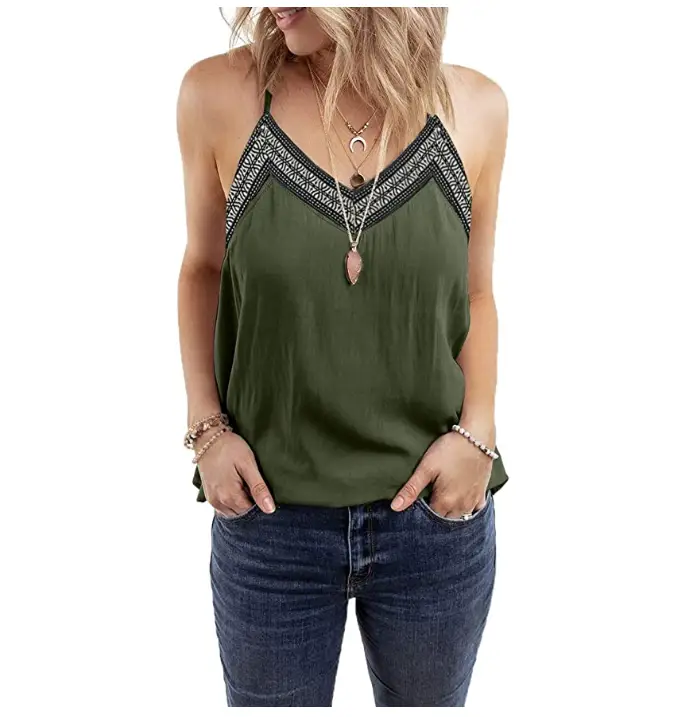 Off The Shoulder Top Summer Casual
Other colors available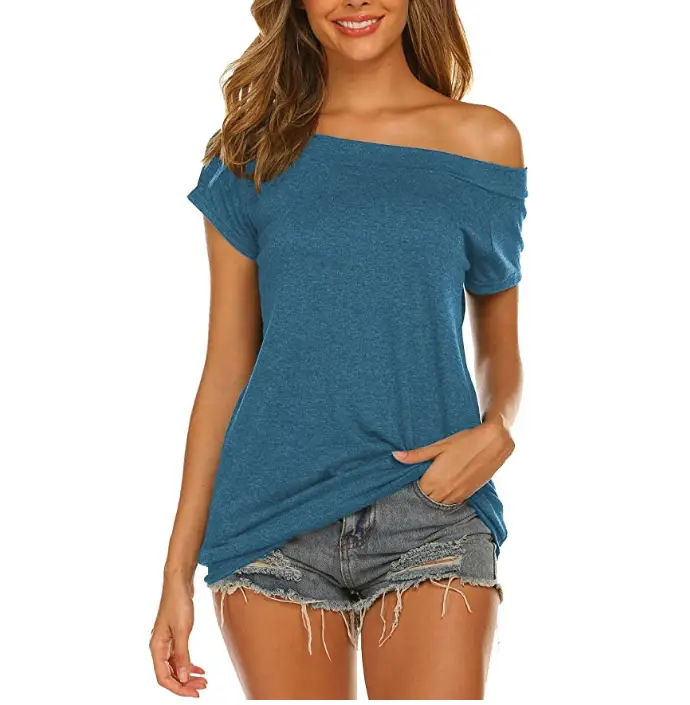 V Neck Striped Floral Ruffle Embroidery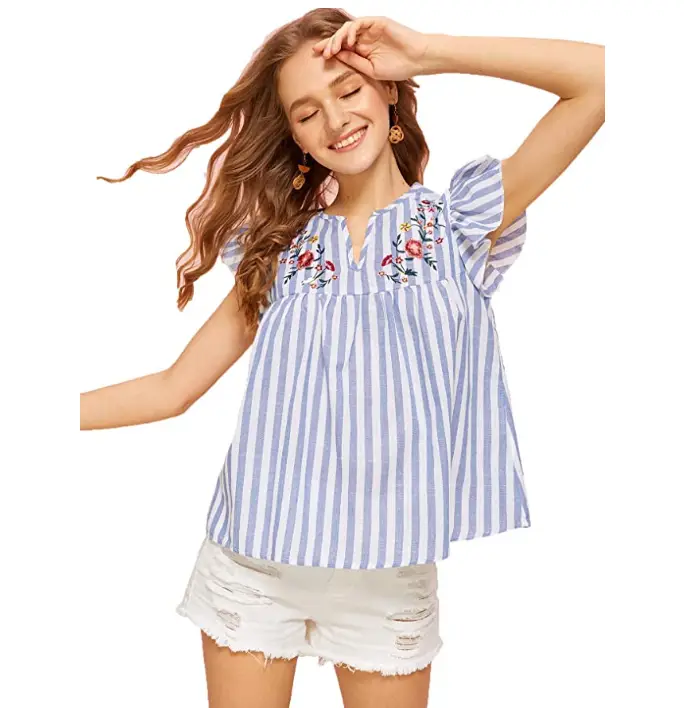 V Neck Spaghetti Straps Tank Top
Many colors and patterns are available.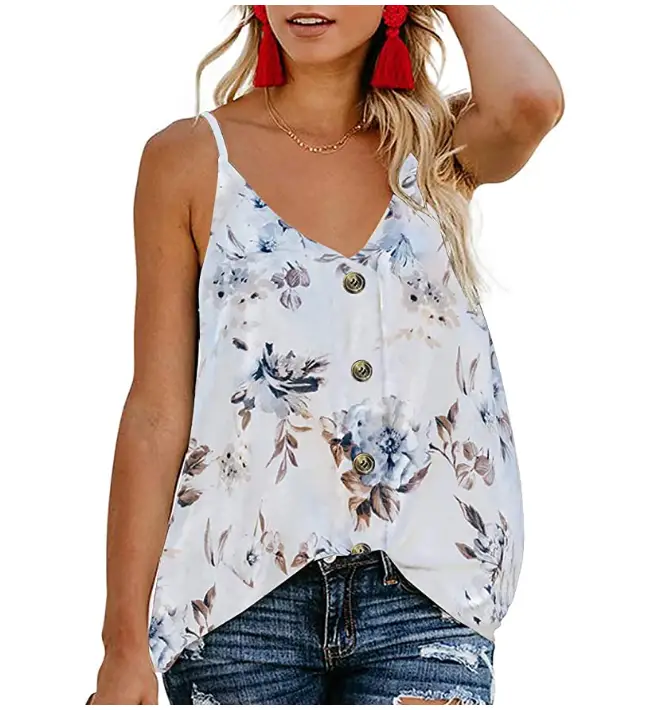 Halter Tops Sleeveless Summer Strap
Many colors are available.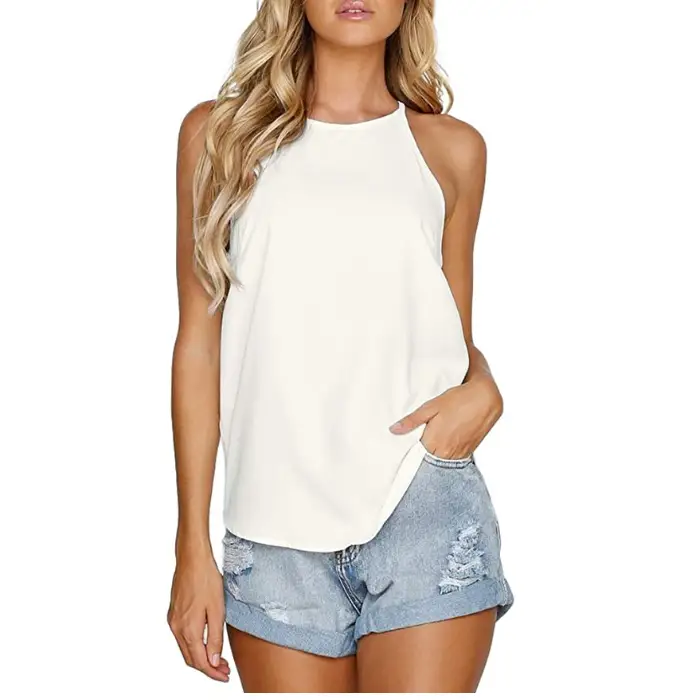 Summer Sunflower Graphic Tank Top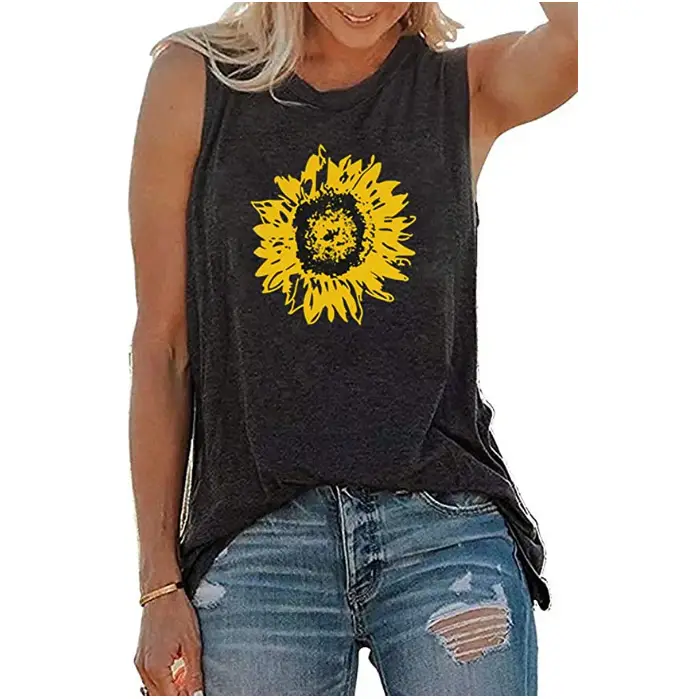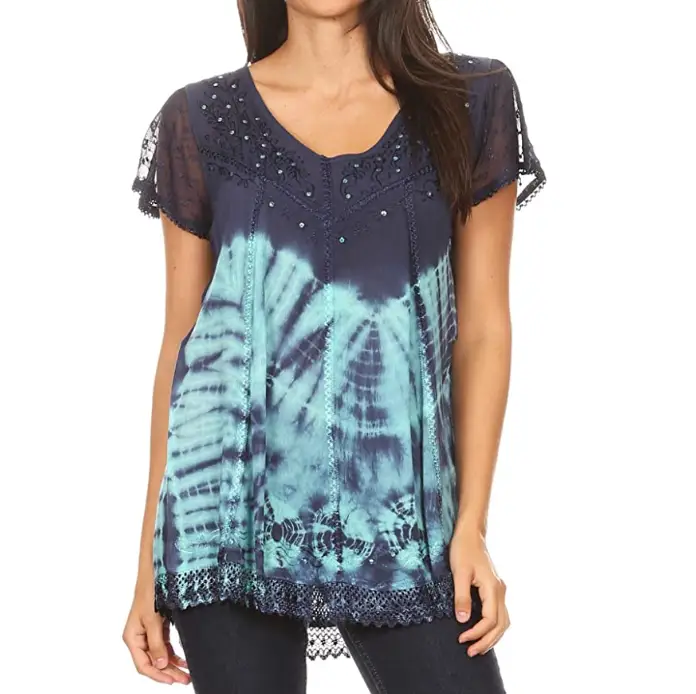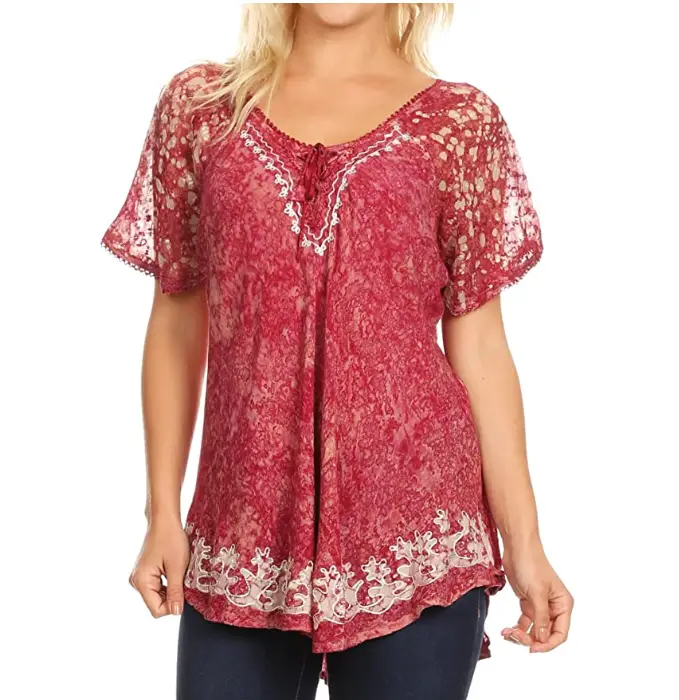 Vneck Strappy Tank Top Sleeveless Shirt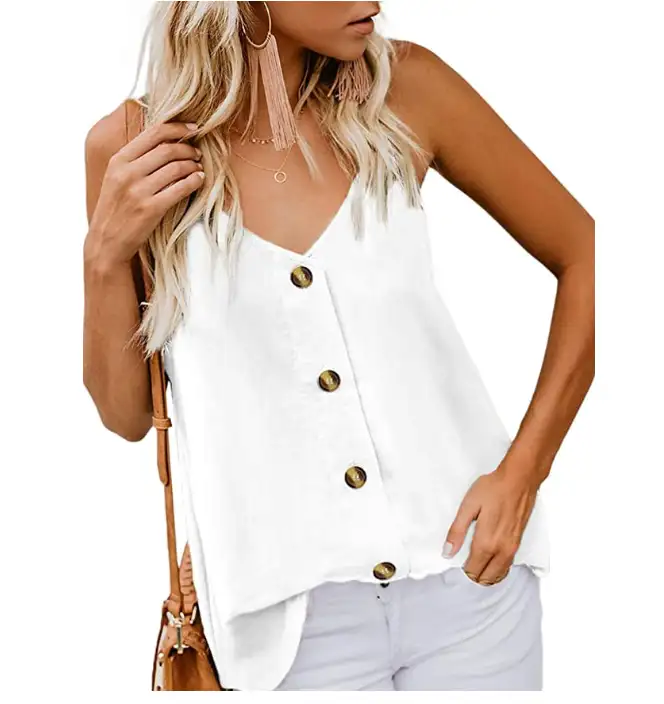 Feelin' Willie Good Graphic Tank Top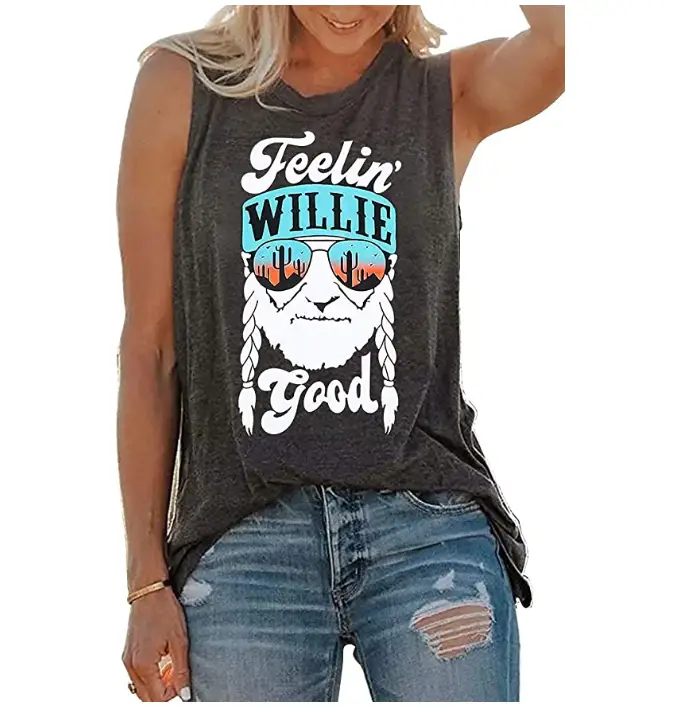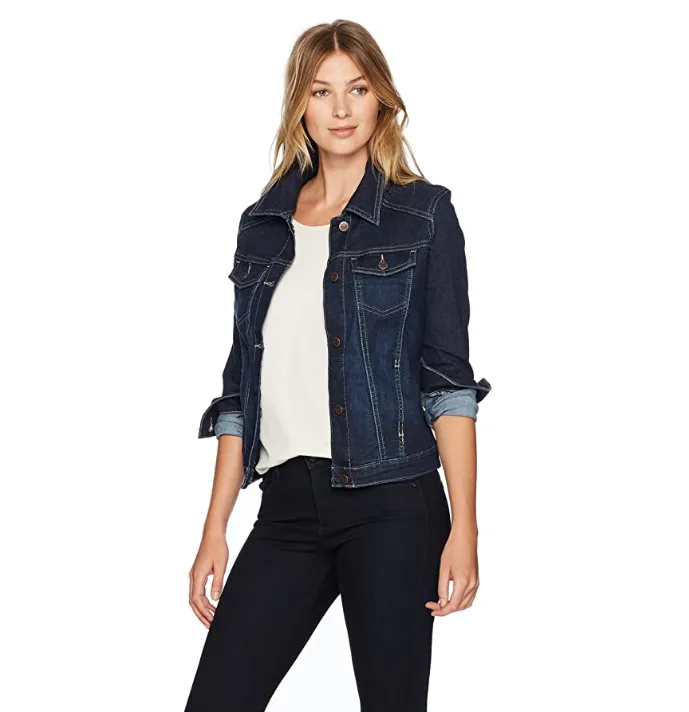 Long Sleeve Button-Down Denim Jacket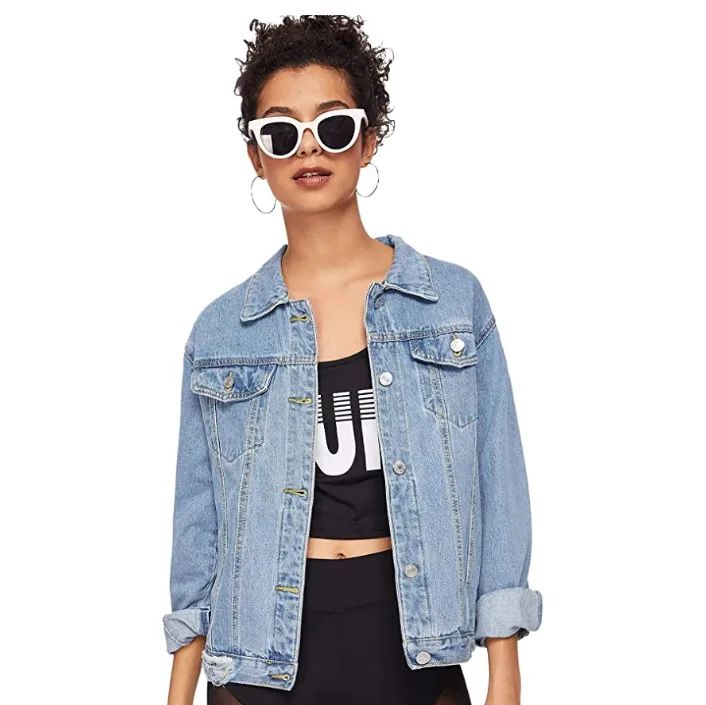 Oversized Pearls Beading Denim Jacket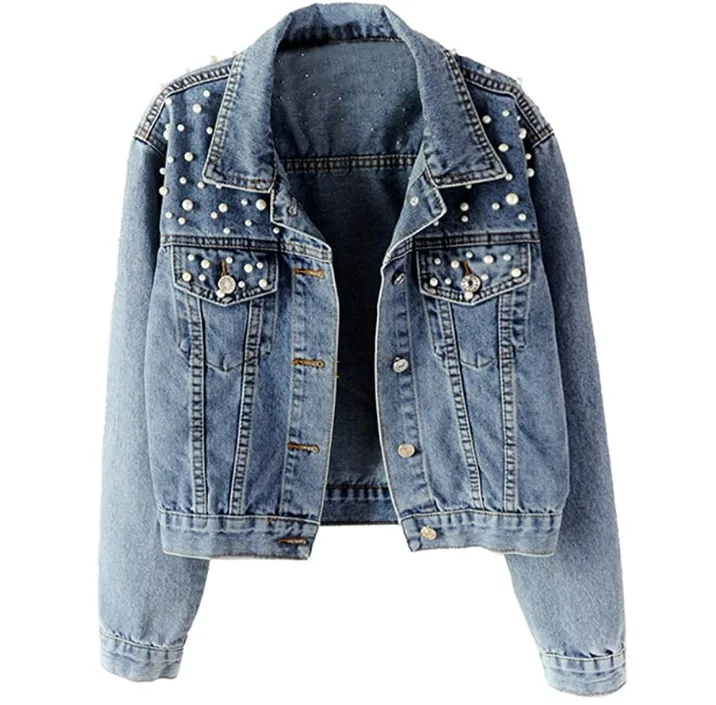 Casual Classic Vintage Denim Jean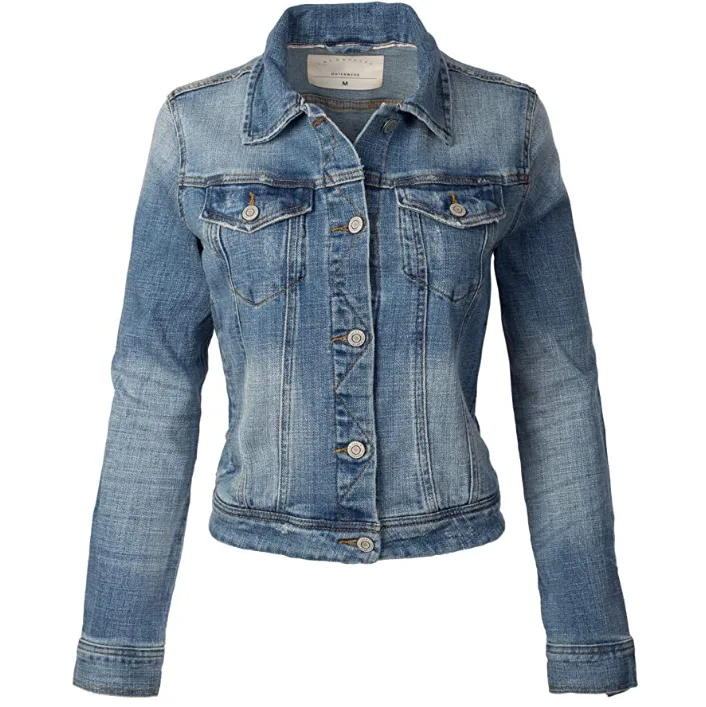 Slim Straight Cut Mini Denim Skirt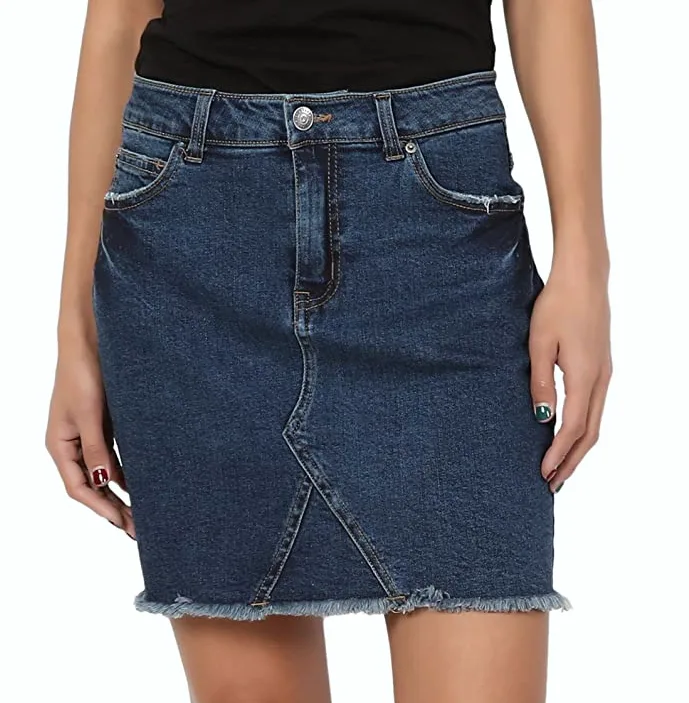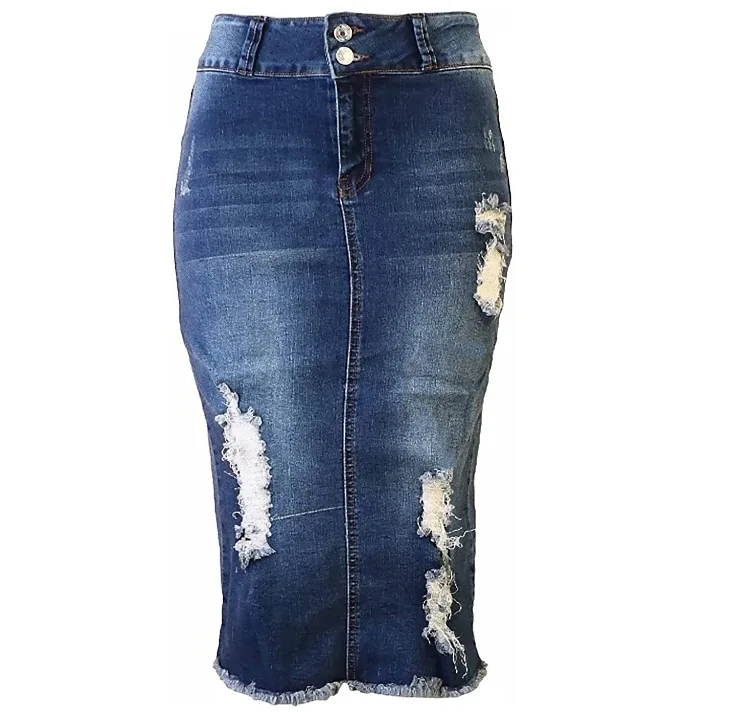 Long Jeans Maxi Flared Denim Skirt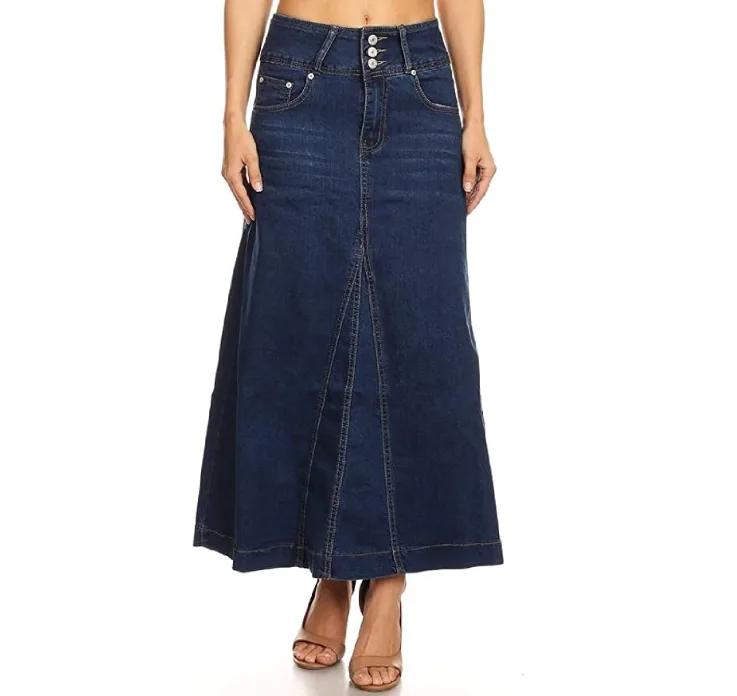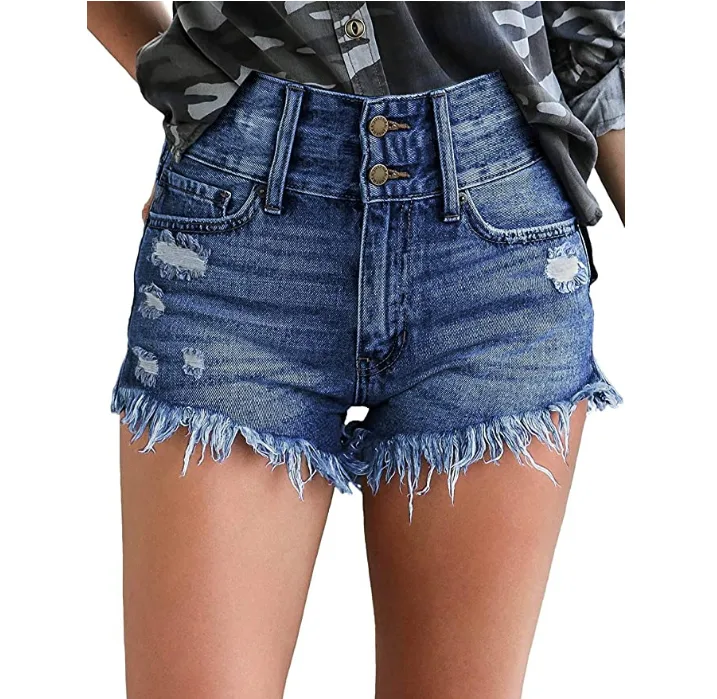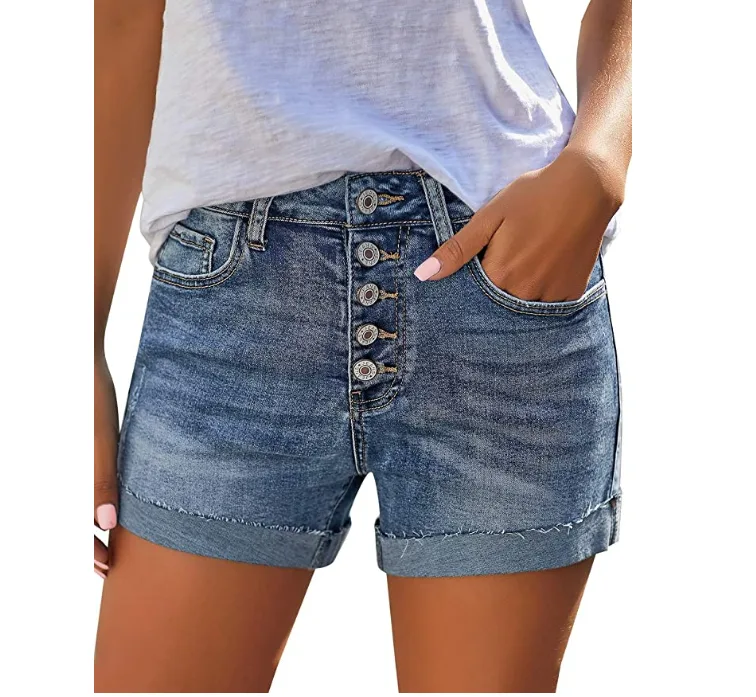 Overalls Shorts Adjustable Straps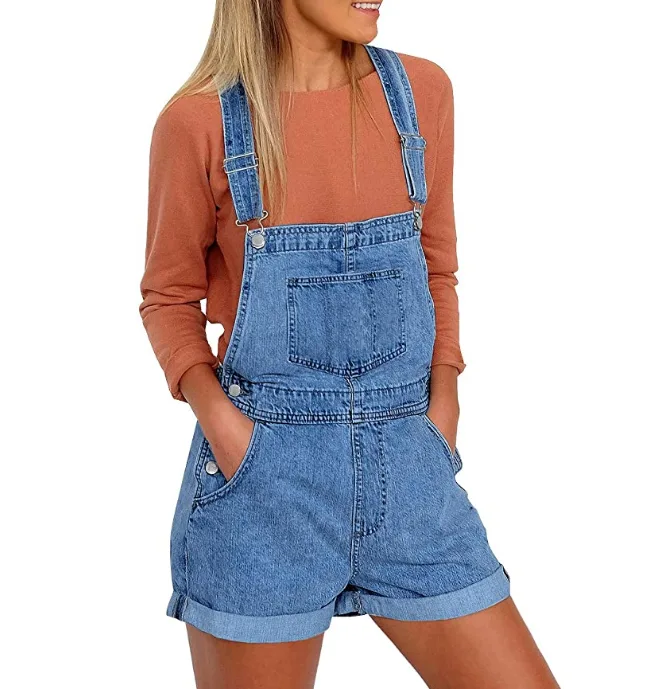 Curvy Butt Elastic Waist Band Teared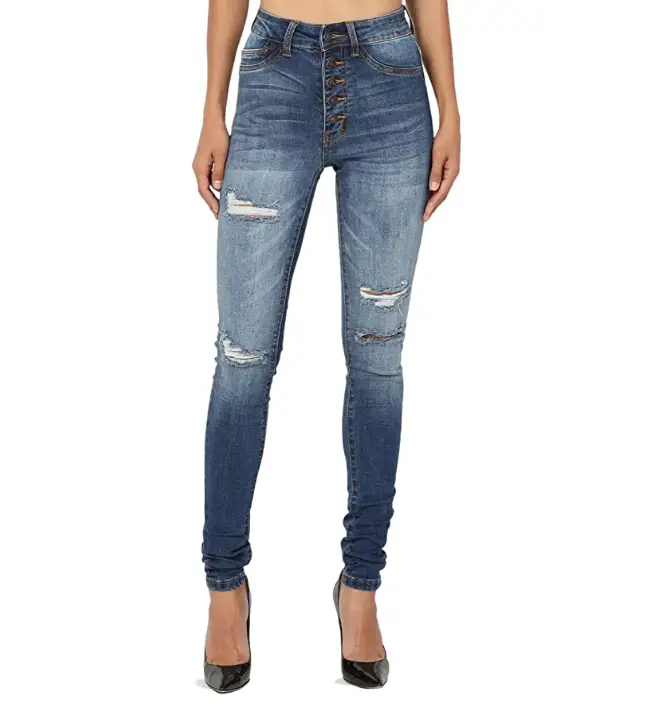 Overalls Juniors Plus Size Insta Stretch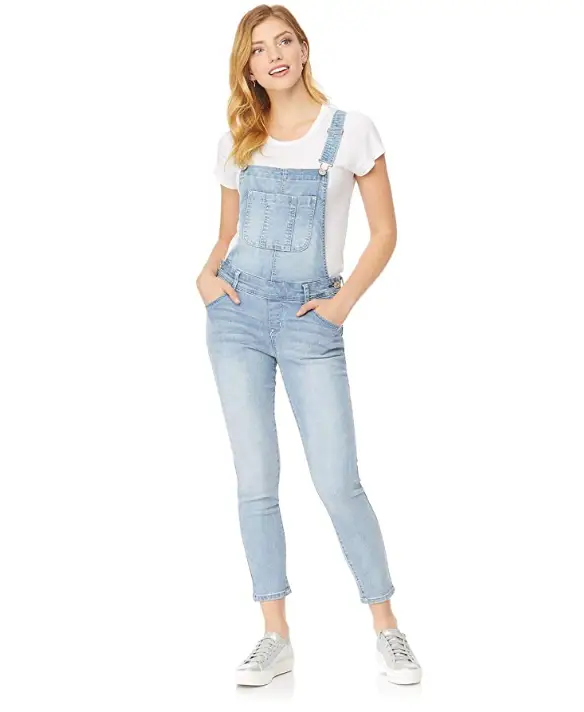 Sexy Country Outfits
Sexy country style is all about showing off your curves.
Denim is always a good choice, but you can also go for a short skirt or dress. Pair it with a fitted top or cropped tank, and add some fun accessories like fringe or sequins.
Finish the look with tall boots or wedges, and you're good to go.
Just remember to keep your accessories simple – too much bling can look tacky. Sexy country style is all about being confident and comfortable in your own skin.
Embrace your inner cowgirl and let your uniquely beautiful self shine through.
For all the tops we have listed below, if you find an interesting piece of clothing, by clicking on it, you might find other styles and colors.
Find our Sexy Country Outfit Selection below:
V Neck Casual Sleeveless Cami Tank Tops
Many styles and colors are available.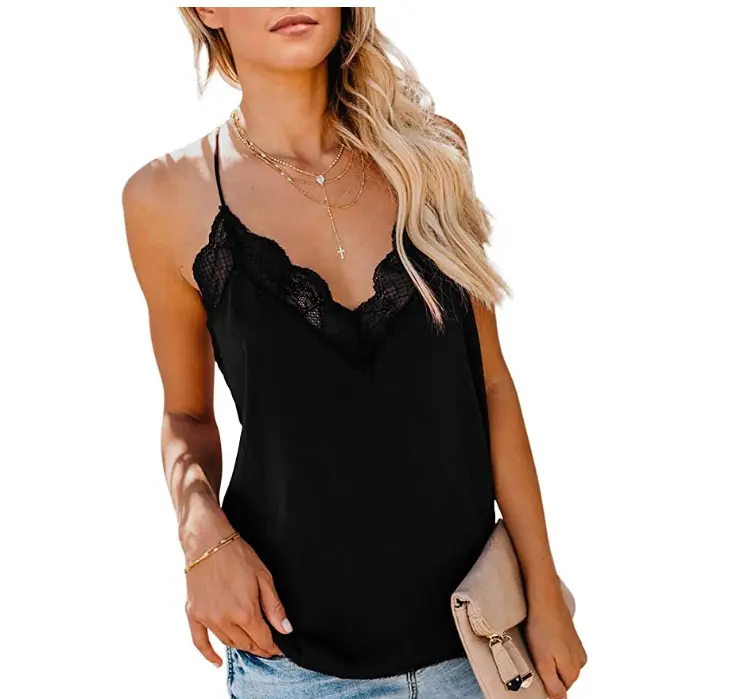 Off The Shoulder Top Long Flared Sleeve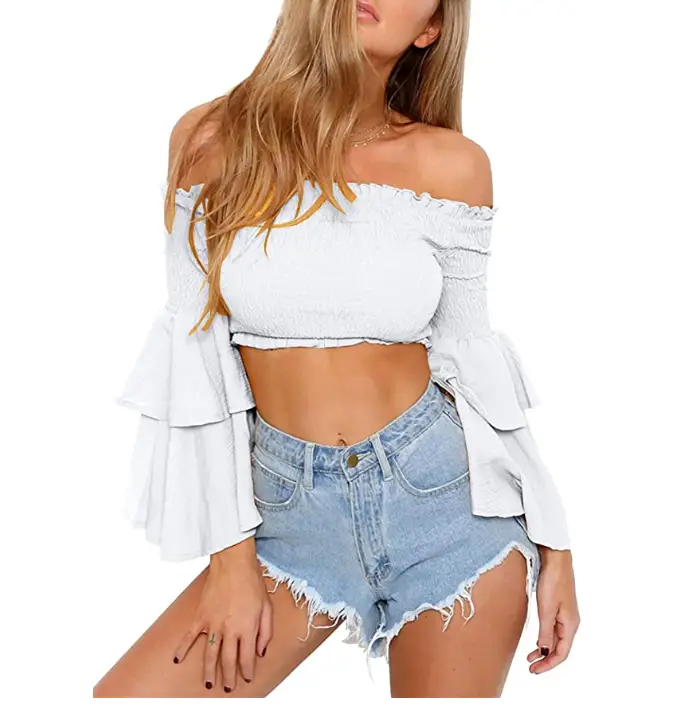 V Neck Halter Spaghetti Strap Backless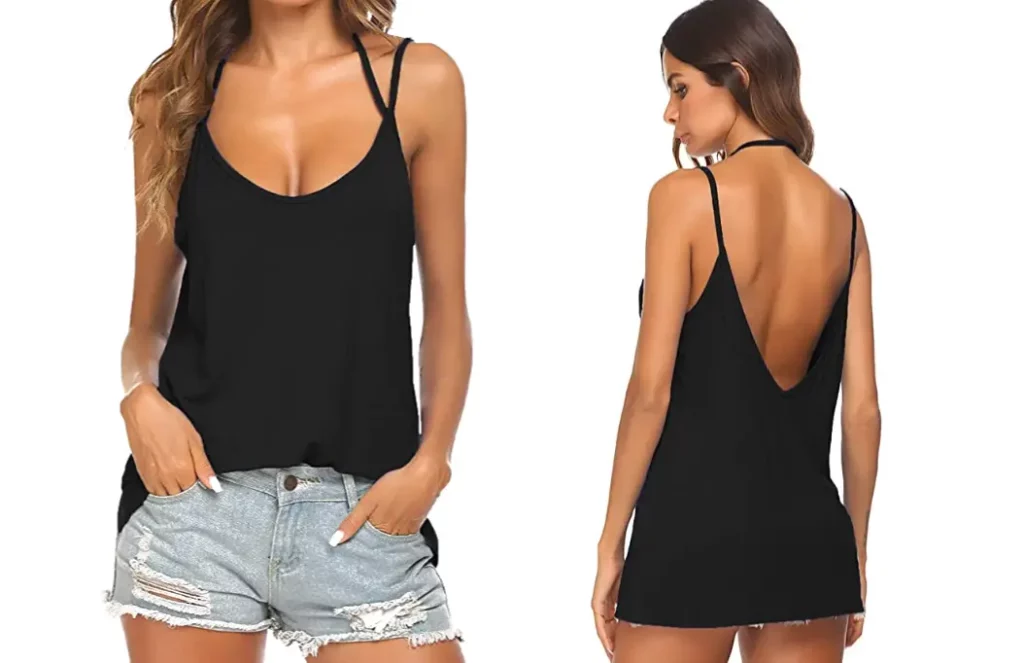 Off The Shoulder Chiffon Blouse Boho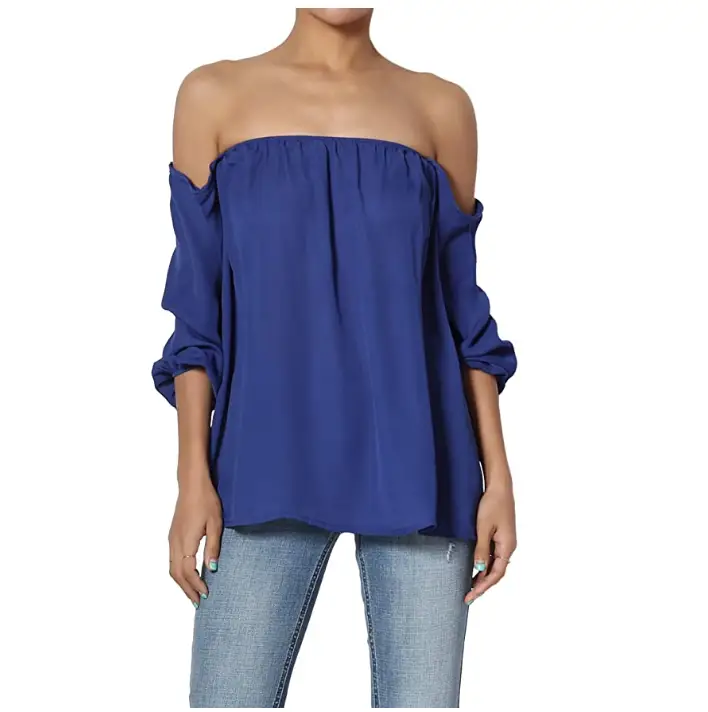 Halter Leopard Backless Camis Top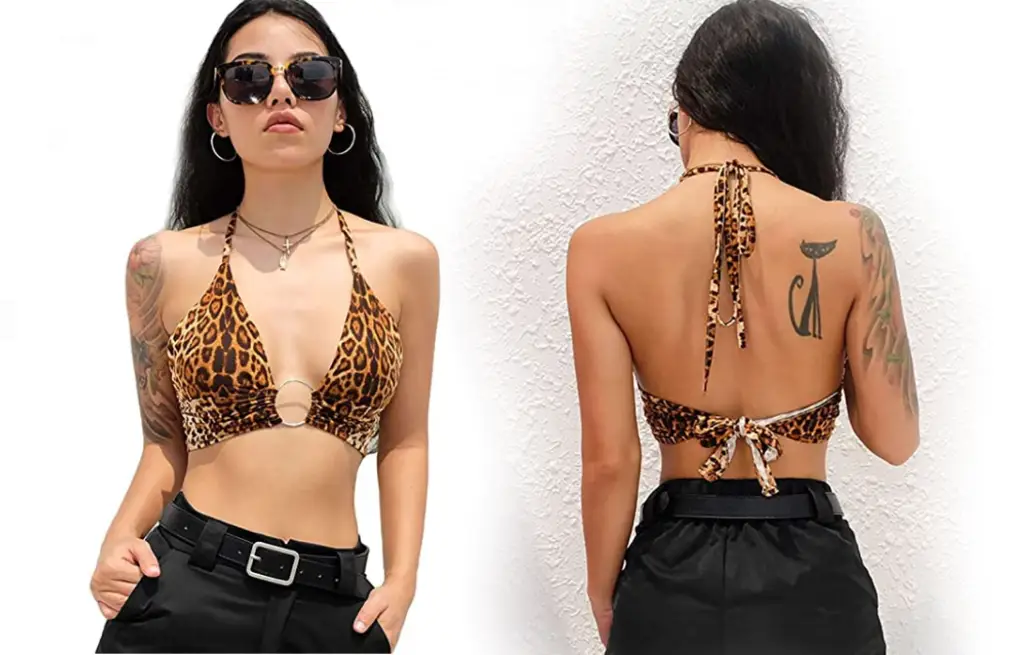 Sleeveless Scoop Neck Strappy Backless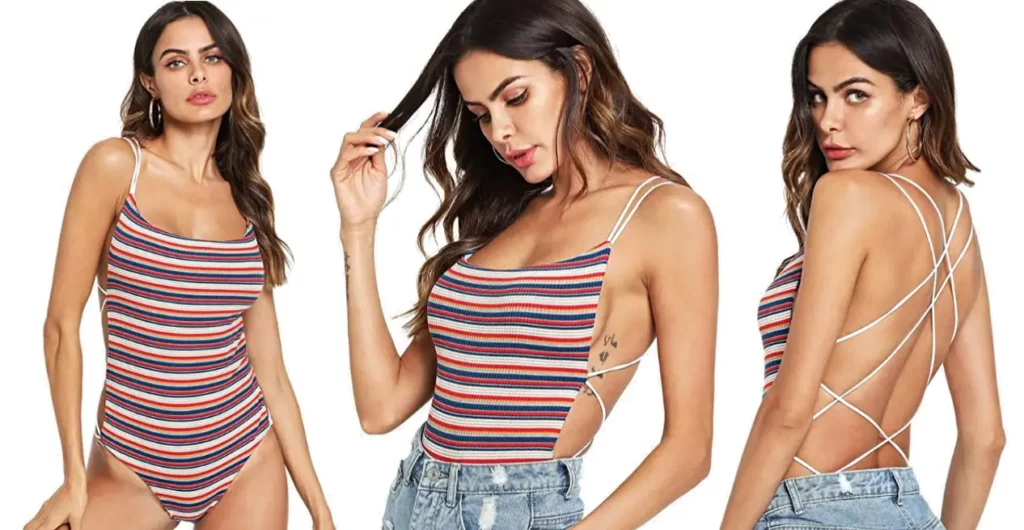 Off The Shoulder Sleeve Tie Knot Top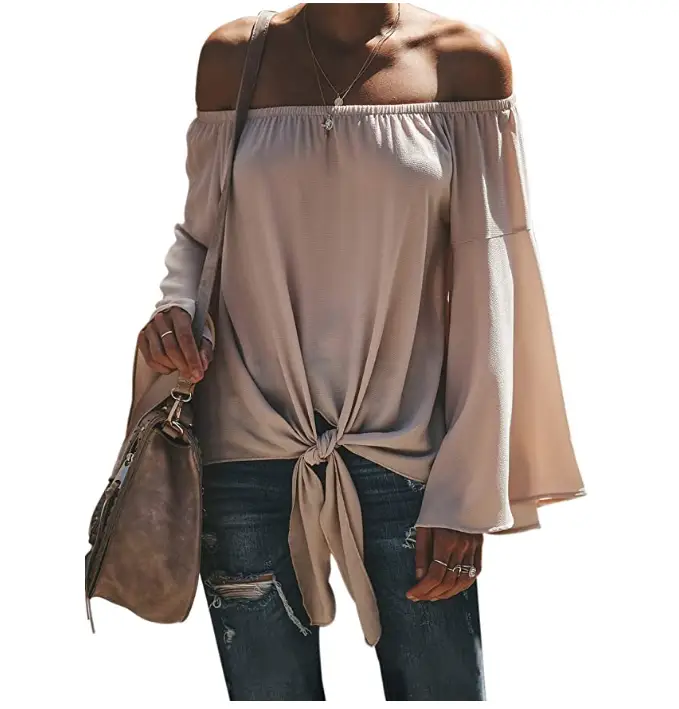 Summer Denim Sexy Dress Jeans Long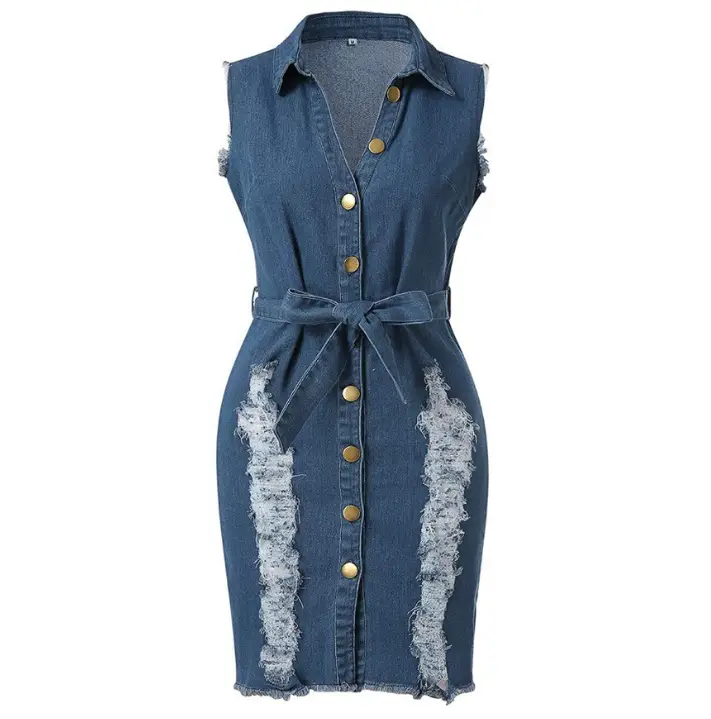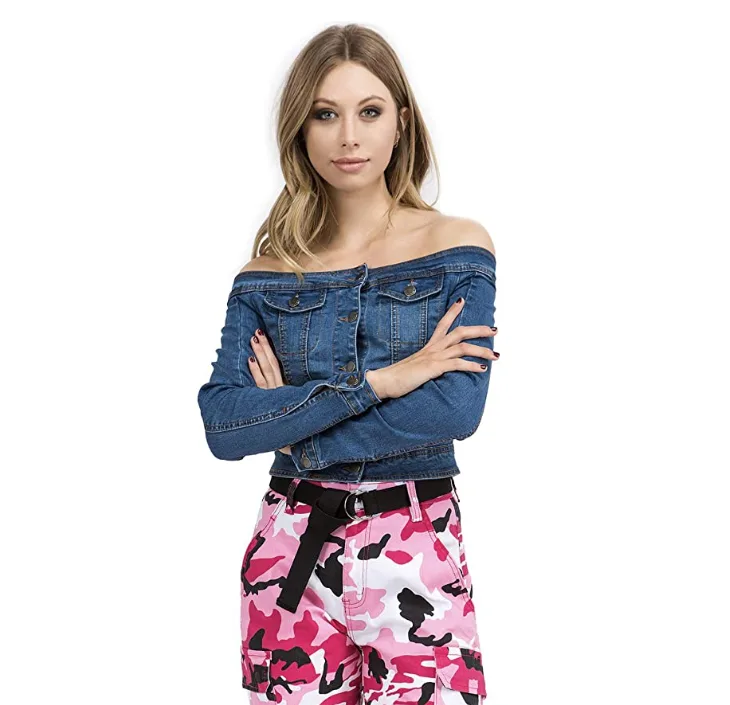 Off The Shoulder Top Blouse Denim Jean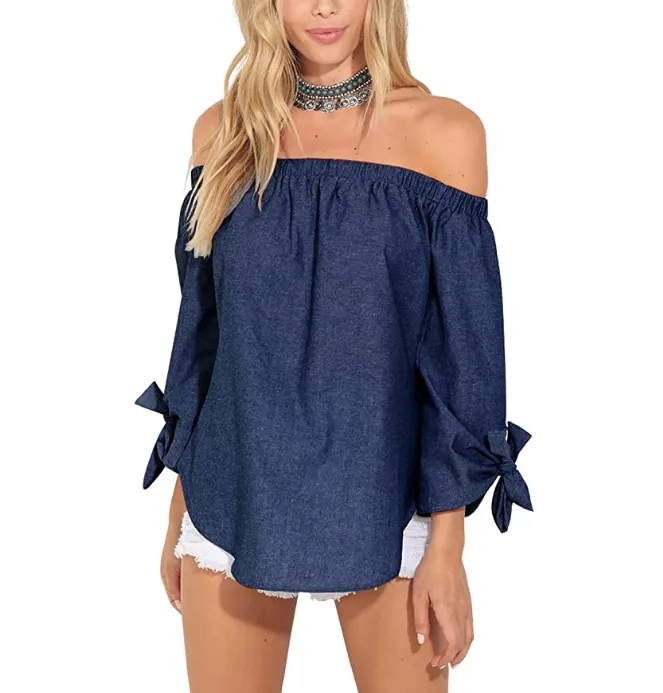 Destroyed Classic Short Denim Jacket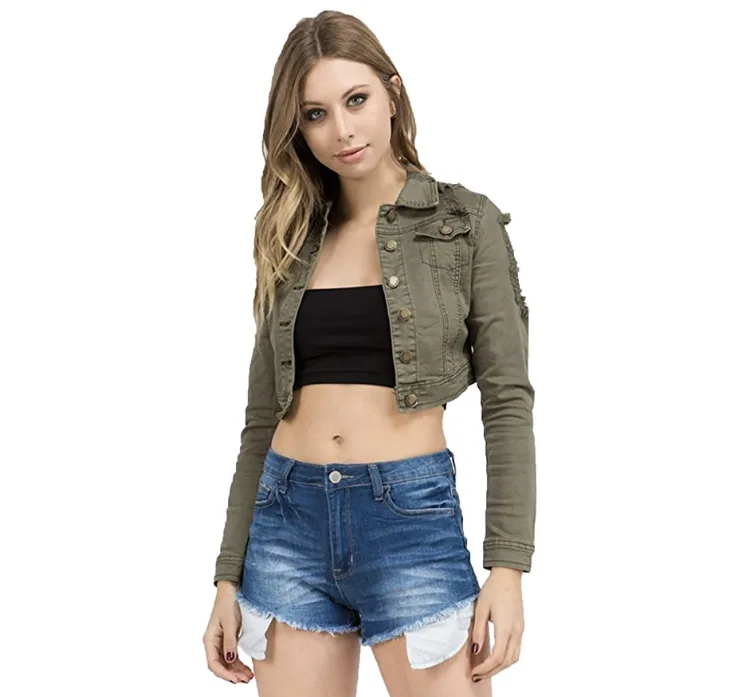 Denim Vest Cropped Washed Denim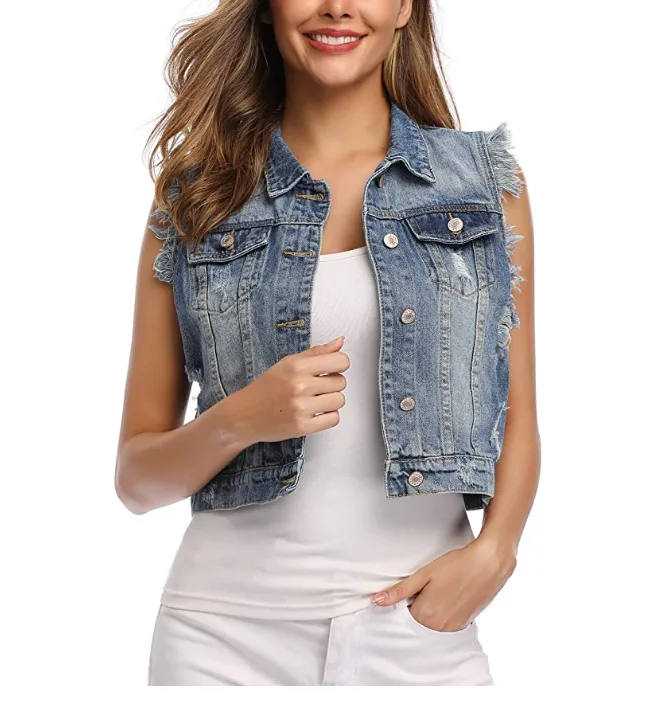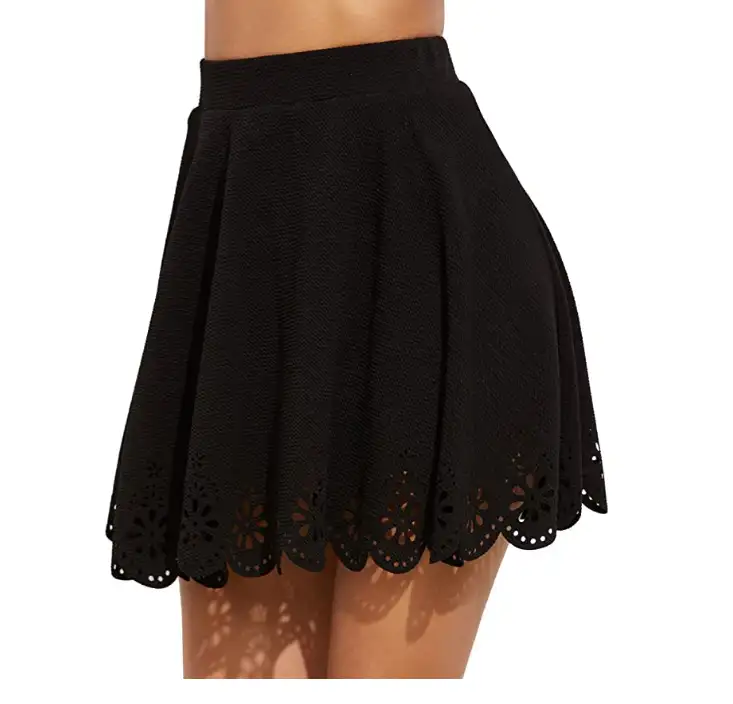 Faux Suede High Waist Mini Skirt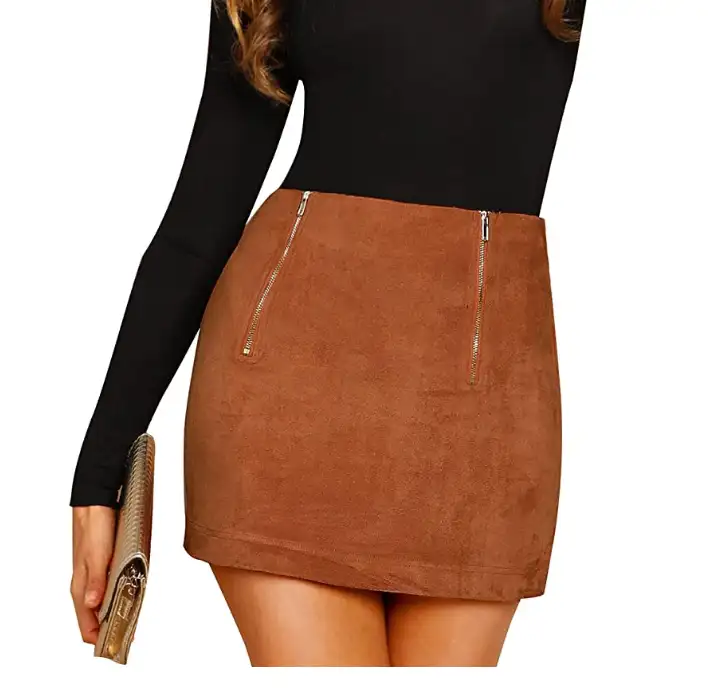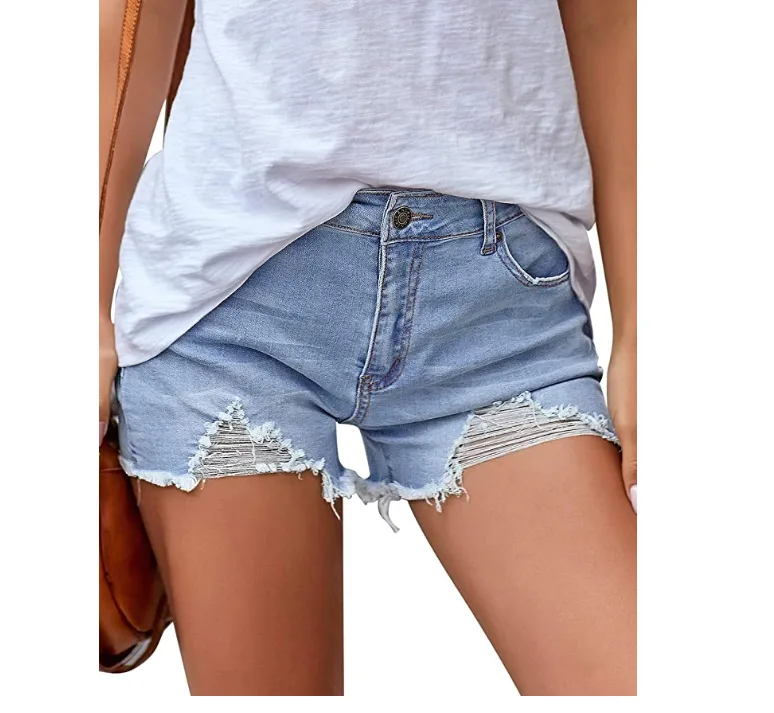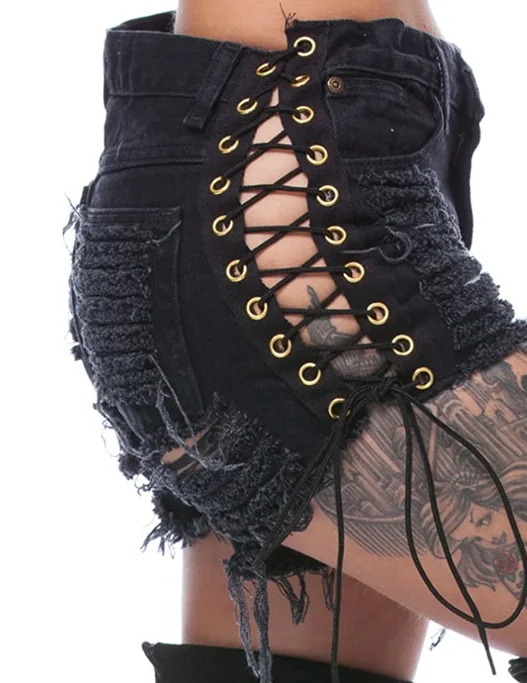 Destroyed Slim Curvy Pants Stretch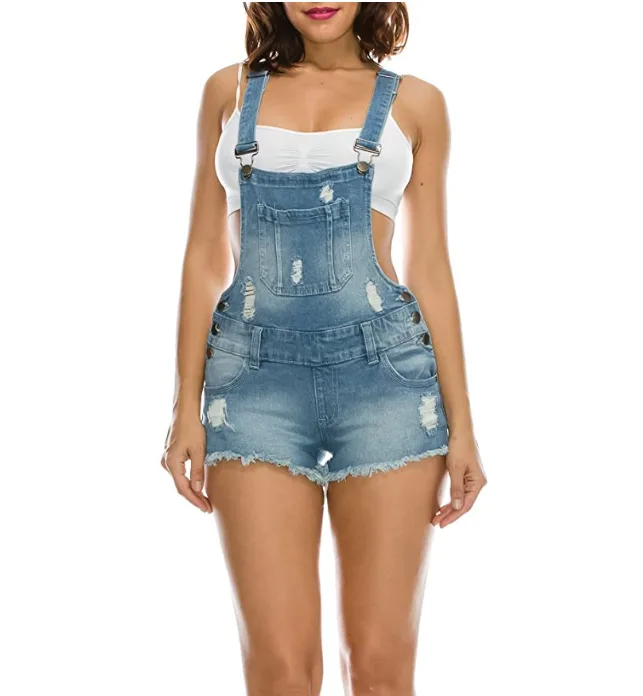 Casual A-Line Denim Short Skirt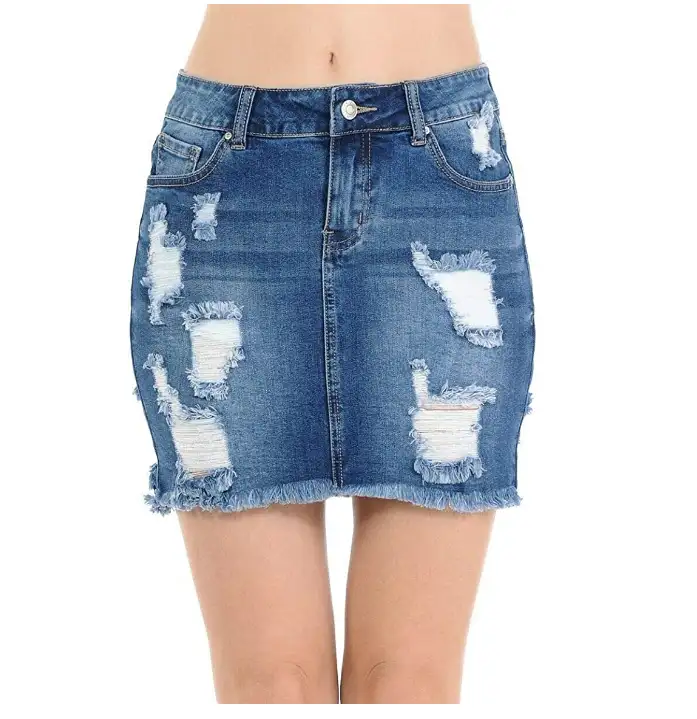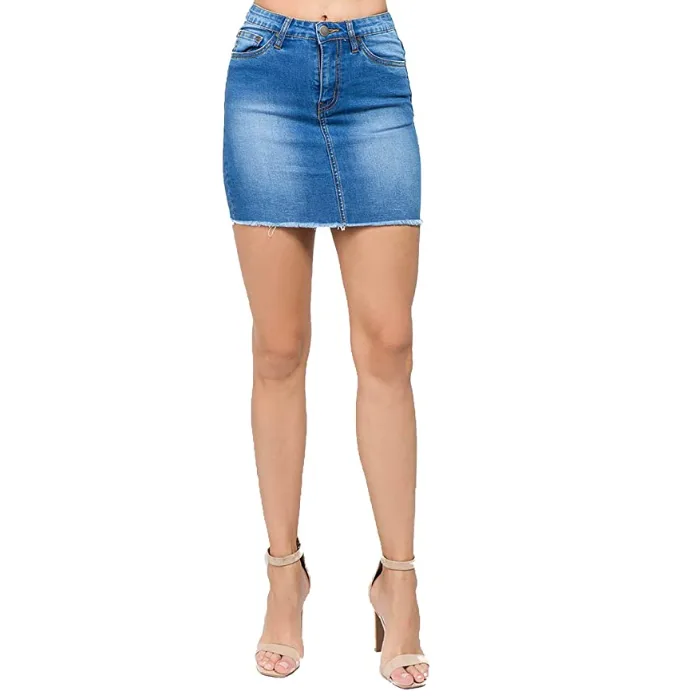 Vibrant Junior High Rise Jeans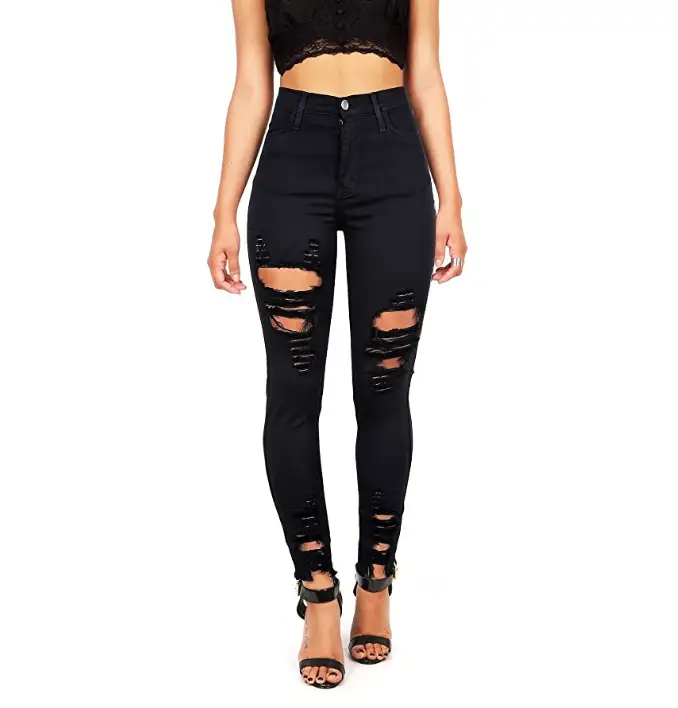 Curvy Butt Elastic Waist Band Teared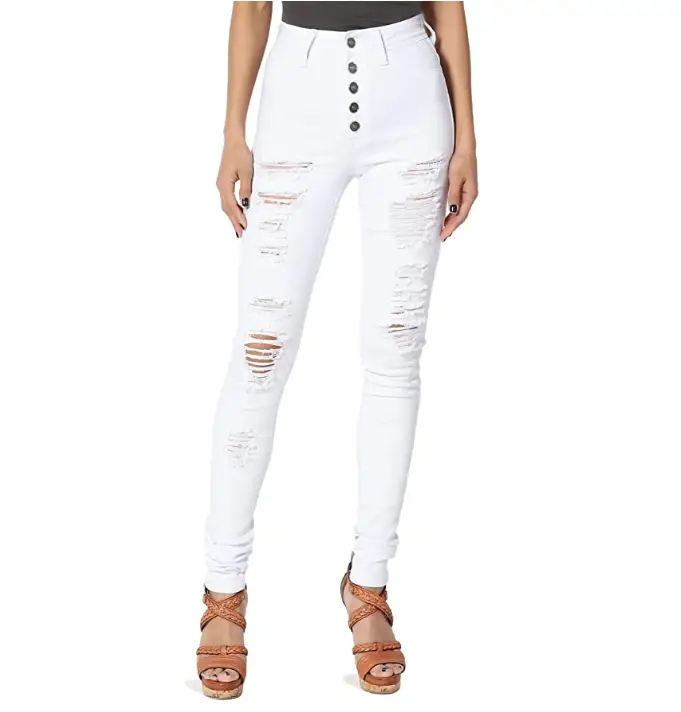 Overalls Destroyed Junior Plus Size Insta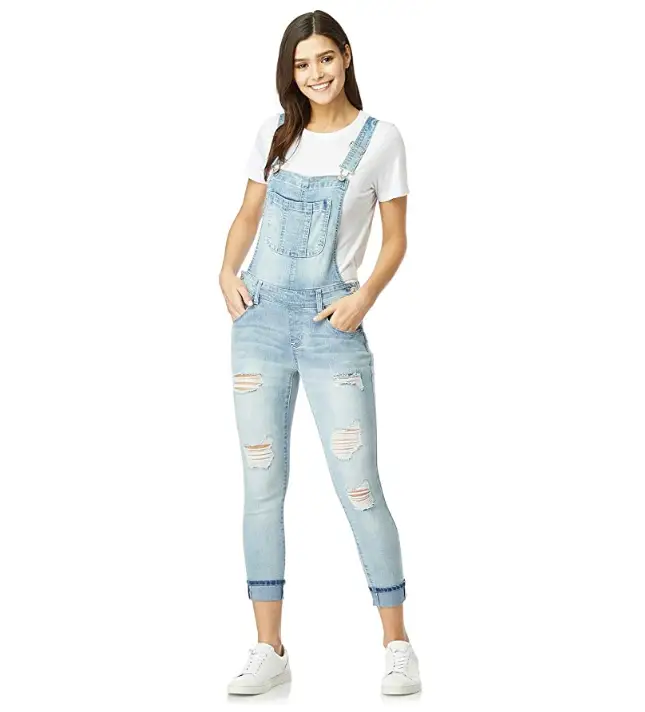 High Waist Ripped Denim Pencil Skirt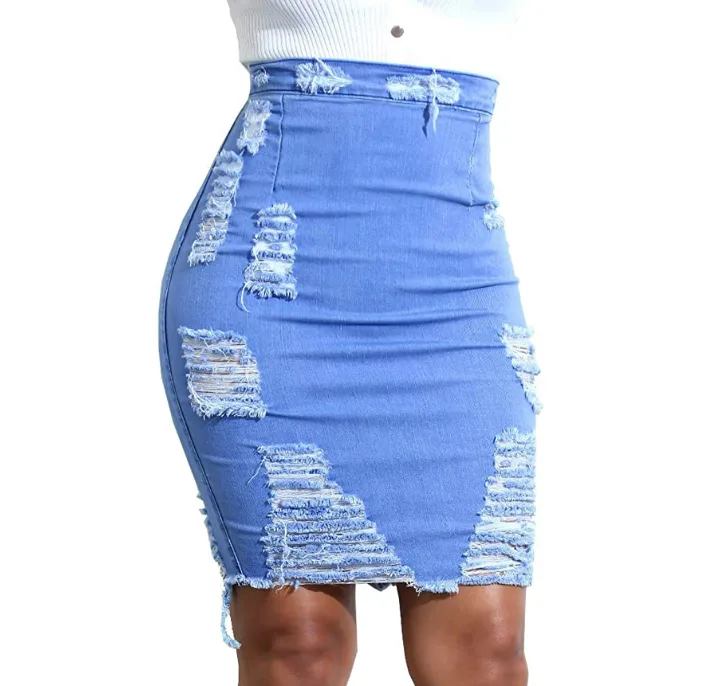 Overalls Shorts Denim Junior Type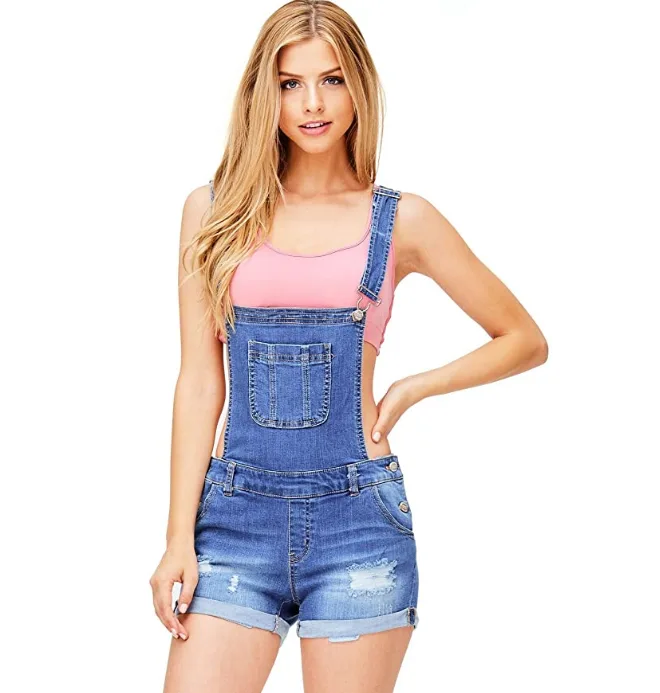 Boho Country Outfits
Boho country style is all about being unique and expressing your individuality. This look is all about mixing and matching different patterns and textures. Think floral prints, chambray, and crochet.
Accessorize with statement jewelry and headbands. Finish the look with boots or sandals.
You can go for a boho country outfit that's flowy and girly, or you can go for a more edgy look with lots of different prints.
So if you're looking for a way to express your individuality, the boho country style is a perfect choice.
Find our Boho Country Outfit Selection below: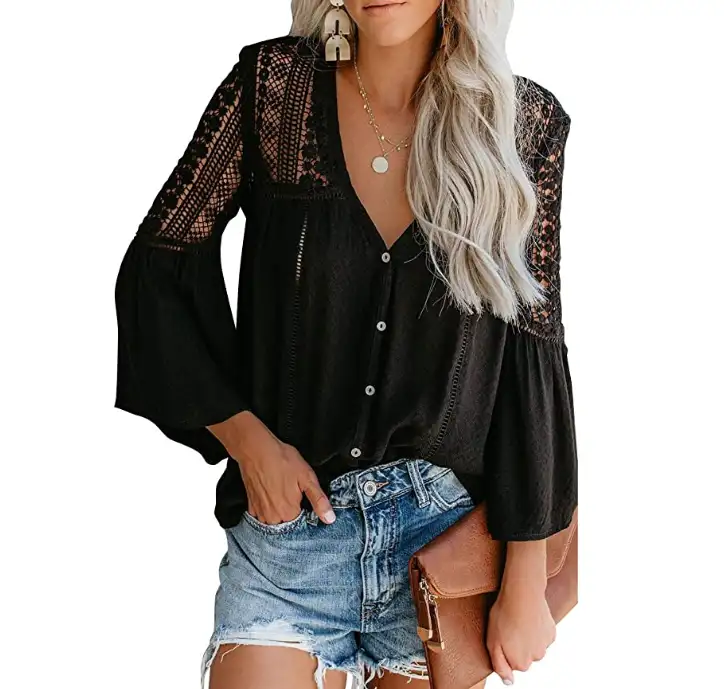 Cute Lace Blouse Top Short Sleeve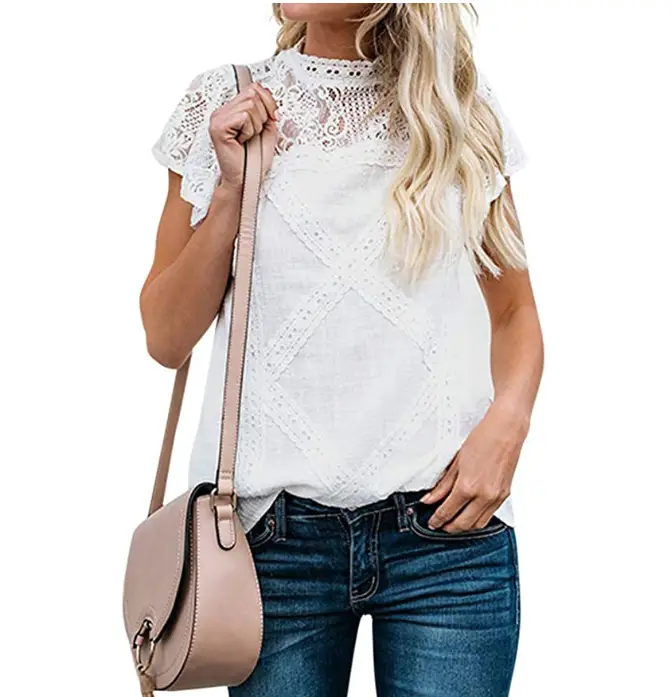 Bohemian Floral Lace Crochet Top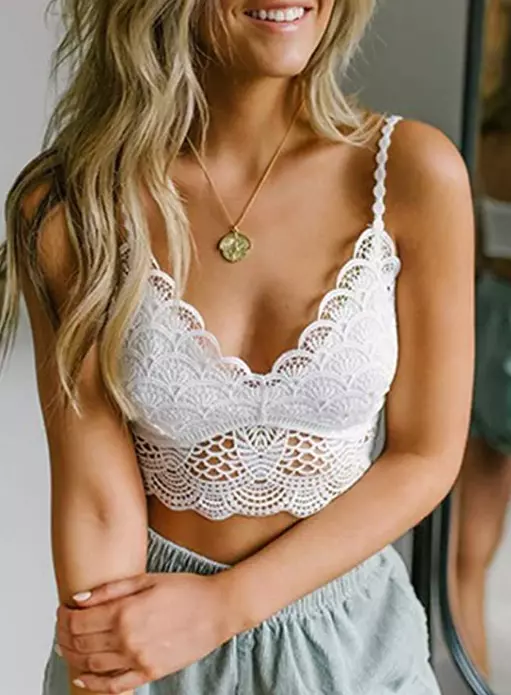 Half Cami Lace Longline Bralette Bra V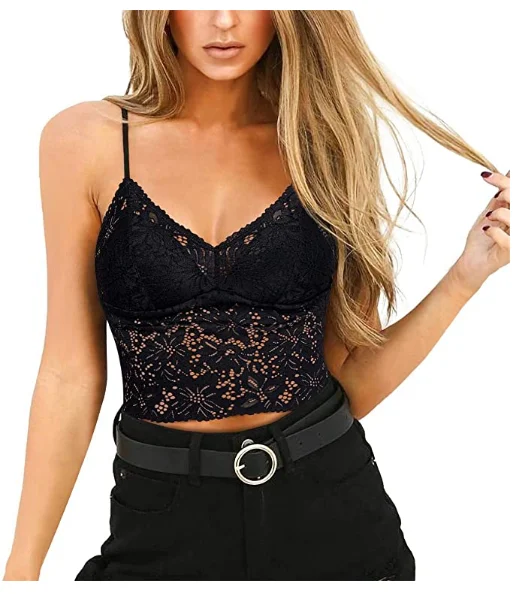 Women's Sheer Mesh Floral Lace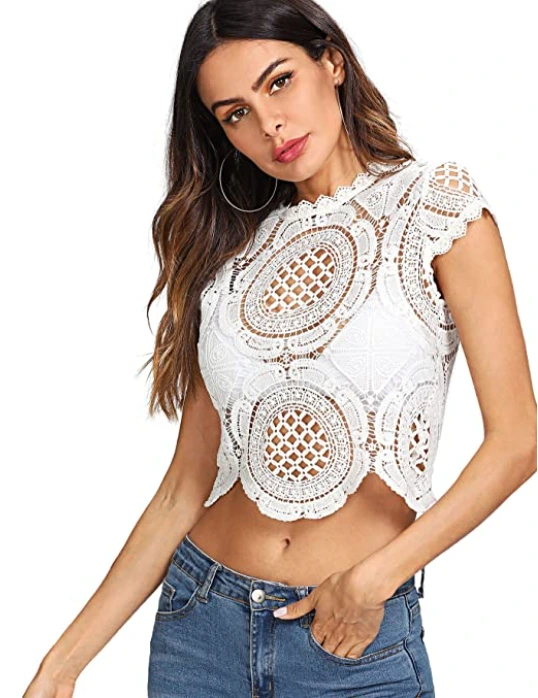 Boho Casual Top Loose Tank Top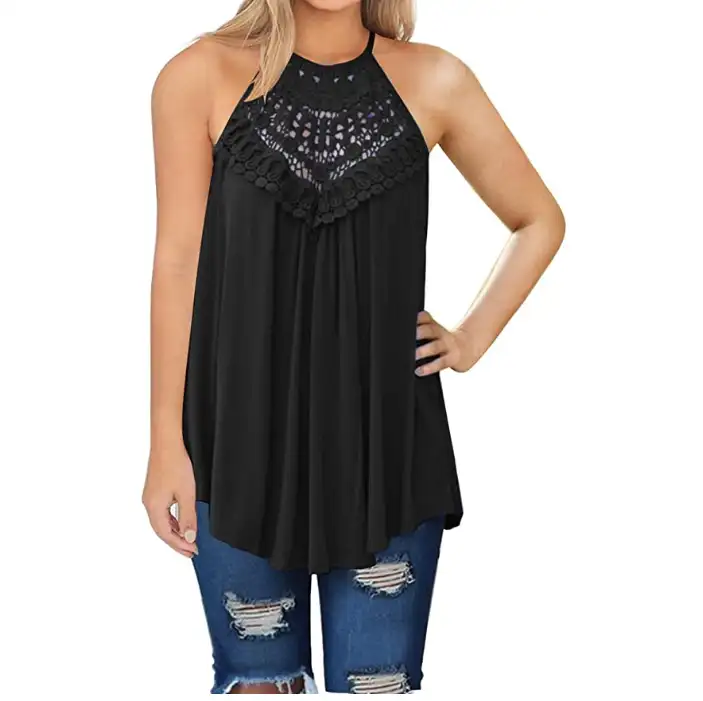 Boho Embroidered V Neck Crochet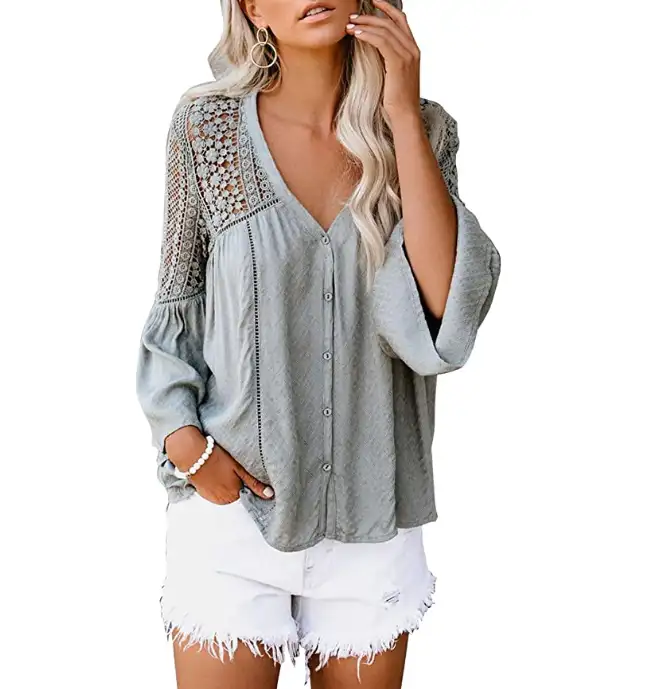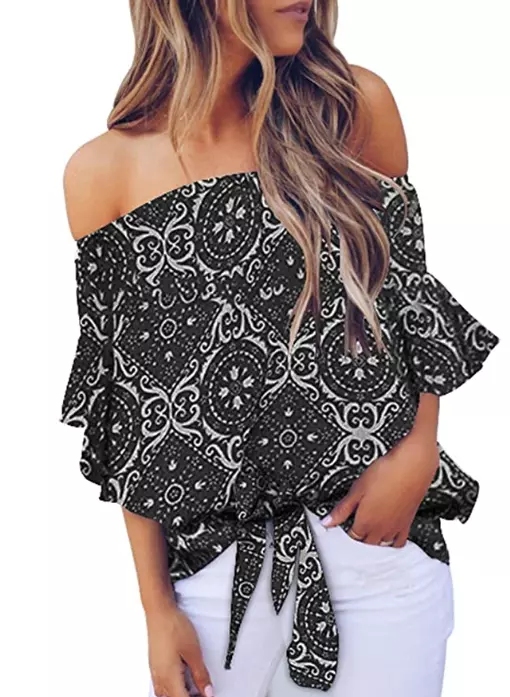 Boho off the Shoulders Plain top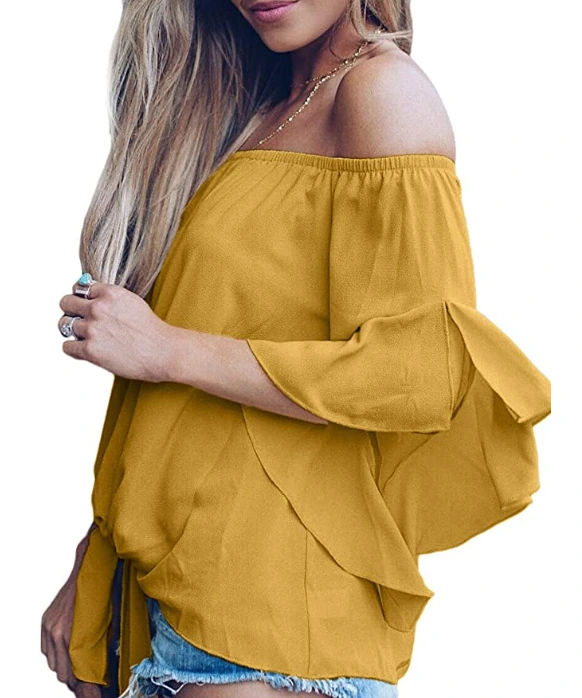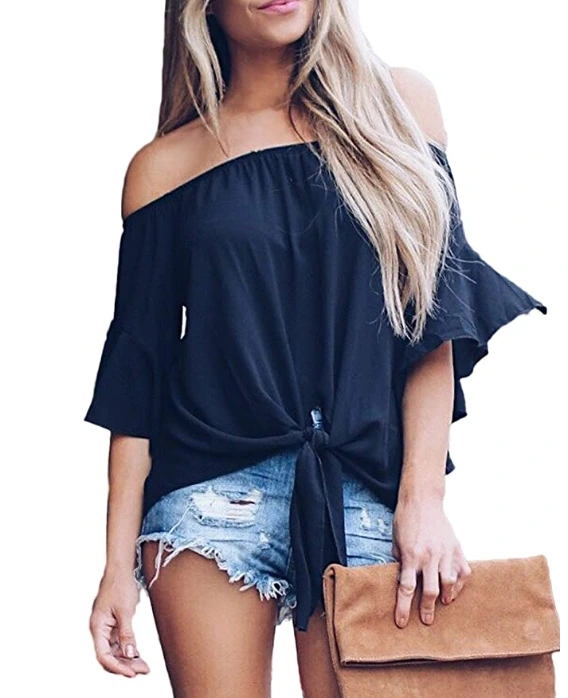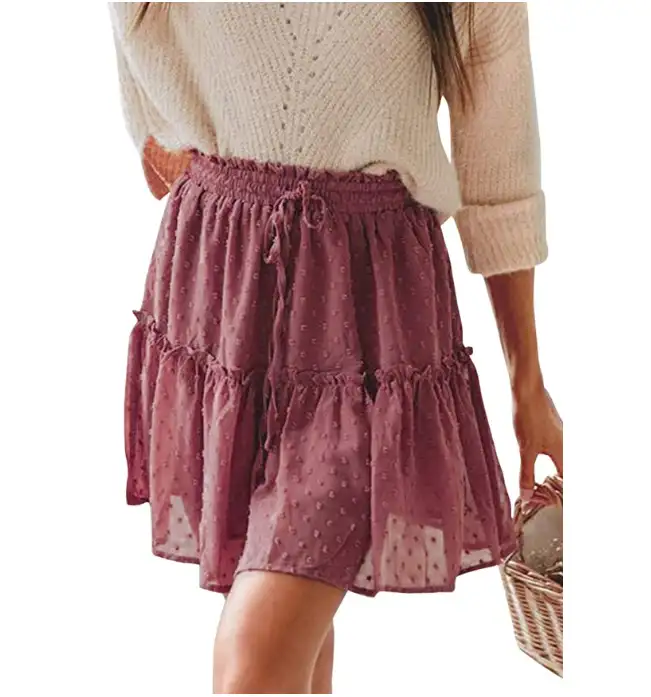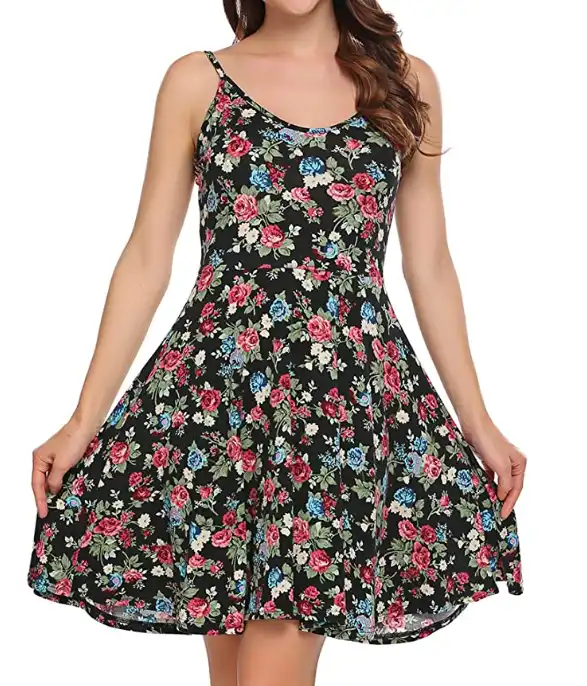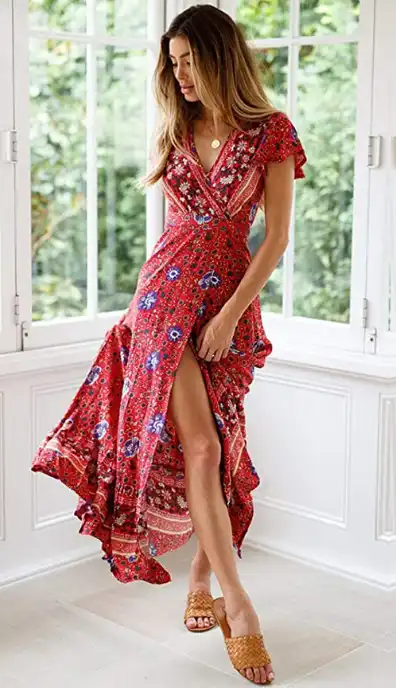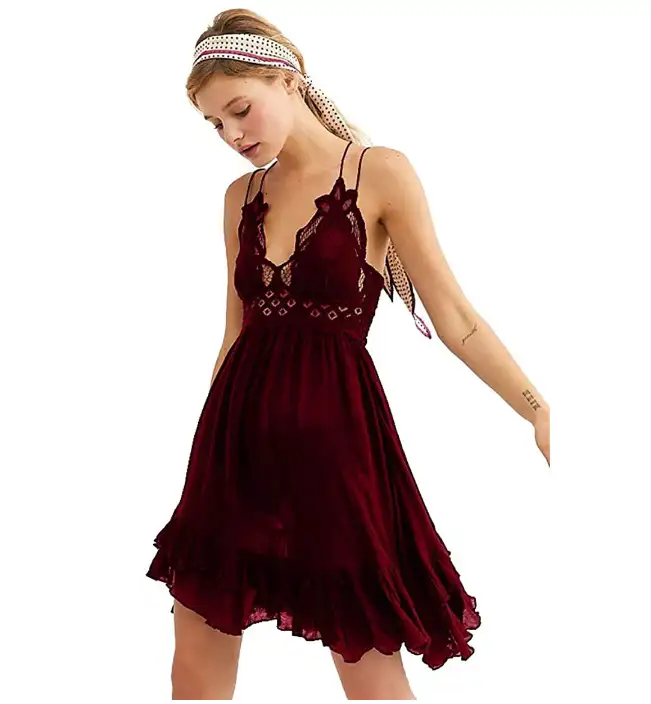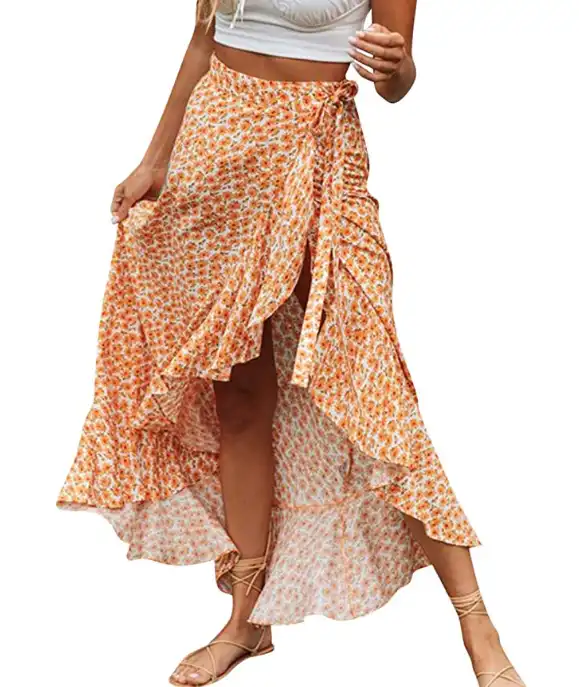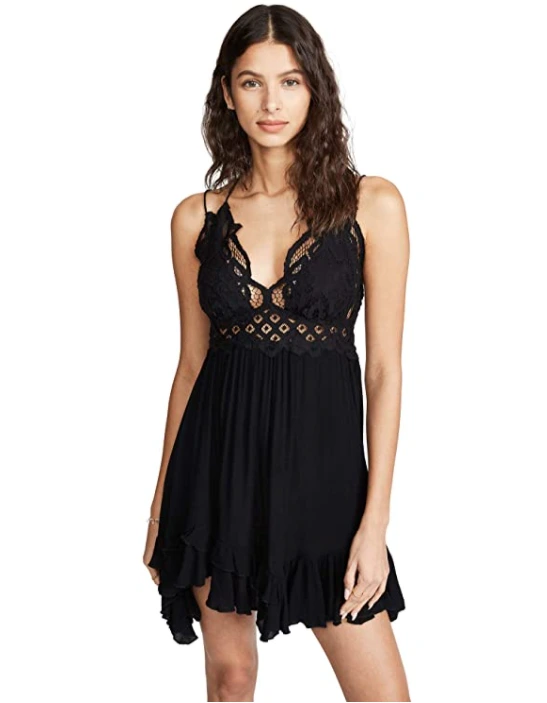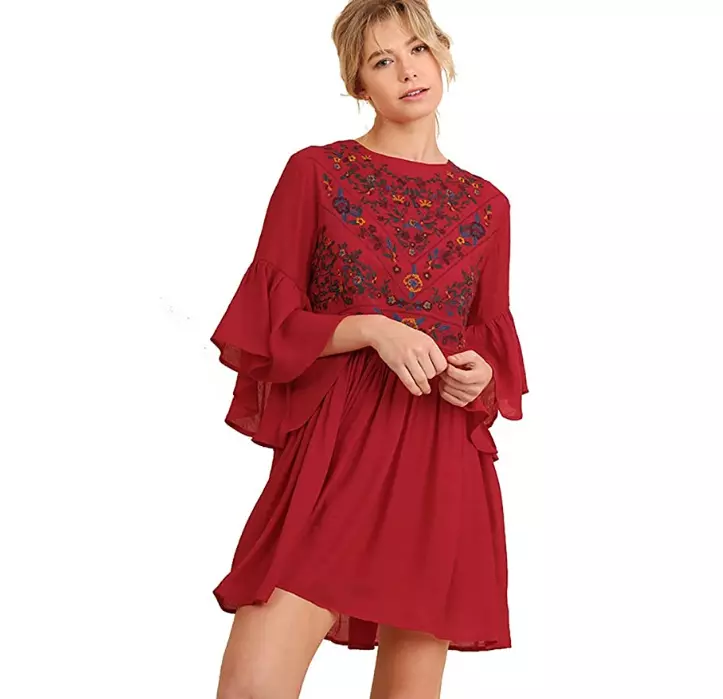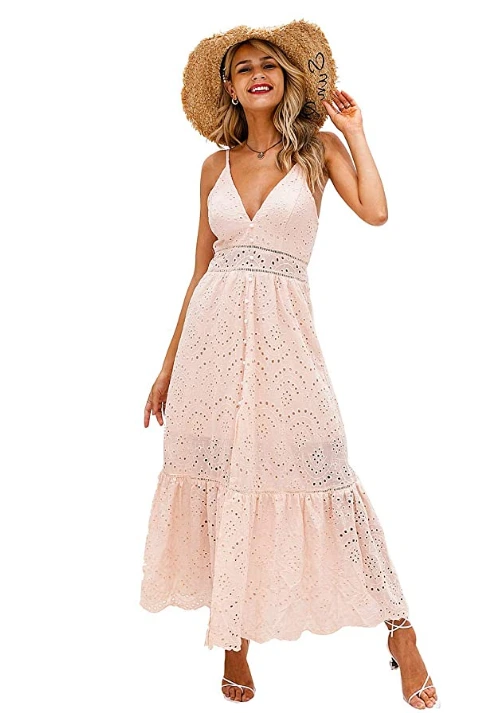 Dress Square Collar Off Shoulder
Full Country Outfits
Alright, but what do we mean by full country?
The full country outfit is when you have not missed one single detail of the typical and traditional style of a country outfit.
We think that there are four iconic items to wear for your outfit to become full-country. Those four items are the following:
Cowboy Hat
Fringes
A pair of jeans
Cowboy boots
By the way, fringe can be added to the bottom of a skirt or the sleeves of a shirt. It adds a bit of movement and flair to an outfit.
These fringes add a touch of whimsy and fun to any outfit, and they're perfect for days when you want to let your hair down and have a good time.
Whether you're wearing a cute sundress or a pair of jeans and a t-shirt, fringes can help you create the perfect look.
And, best of all, they come in a variety of colors and styles, so you're sure to find the perfect match for your personal style.
If you tick all of them for your outfit you will be considered by us to have the full country style!
Find our Full Country Outfit Selection below:
Women's Fringe-Trim Sleeveless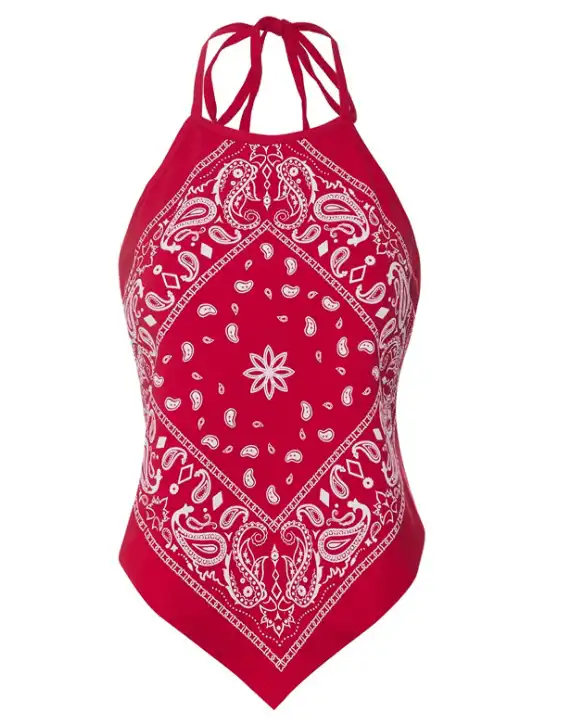 Suedette Laser Cut Fringed Cape Wrap
This will work quite well with a light top above a pair of jeans for example.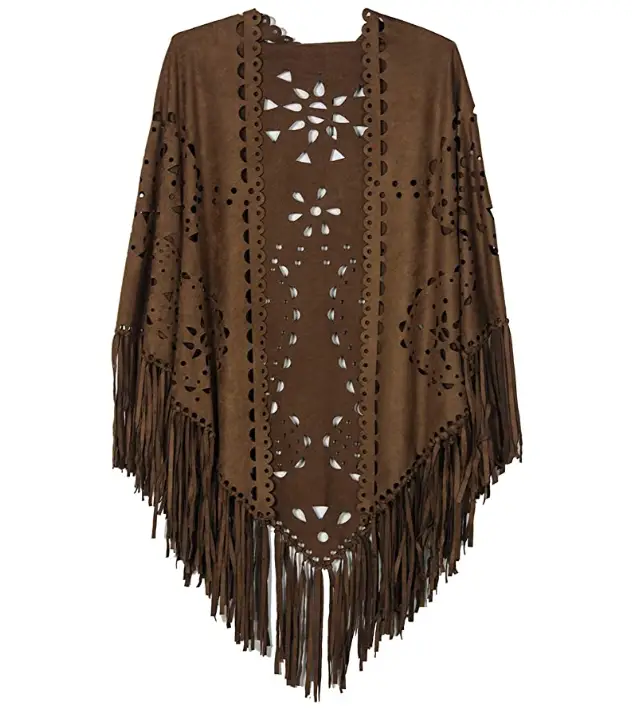 2. How to dress for the weather conditions?
Festival rule: always dress for the weather conditions! This might seem like common sense, but you'd be surprised how many people show up to festivals unprepared for the elements.
If it is hot and sunny
If it's going to be sunny and hot, light, airy fabrics are key. You'll want to stay cool and avoid sunburn, so don't forget to pack sunscreen, remember to reapply every 2 hours.
If it is rainy
Unfortunately, bad weather can ruin a good time if you're not properly dressed for it.
If it looks like it might rain, pack a poncho or an umbrella.
Also, grab some Universal Waterproof Pouch for your Cellphone
If you want more details and tricks for rainy weather here is a full guide on how to deal with rain during a music festival.
And if it's going to be cold, make sure you have a jacket and scarf.
Also, here is you want to go deeper on this subject and be fully prepared for a festival during cold weather, here is a full guide on what to do.
Whatever the weather, just be prepared for it!

3. Accessories that will complete your outfit.
No matter what your style, accessories can take your look to the next level. If you're hoping to add a touch of country flair, consider pairing your outfit with a cowboy hat.
If you're attending a festival, meanwhile, statement jewelry and flowy scarves will help you stand out from the crowd.
No matter what your personal style is, there's an accessory that will perfectly complete your look. So go ahead and accessorize! Your outfit will thank you for it.
Cowboy hat
Another great accessory is a cowboy hat. A cowboy hat can really top off a look. It adds a bit of mystery and makes a statement.
If you're looking for accessories that will complete your country outfit, look no further than the cowboy hat.
The cowboy hat is the perfect addition to any outfit, whether you're going for a casual look or something a little more formal.
It's also a great way to protect your head from the sun and keep your hair out of your eyes. Whether you're looking for a classic straw hat or something a little more stylish, the cowboy hat is a great option.
Cowboy hat selection:
Statement Jewelry
Statement jewelry is always a great way to accessorize. Statement jewelry can be anything from a big necklace to large earrings.
It draws the eye and can really make an outfit pop. The right accessories can make or break your country outfit.
Statement jewelry is a great way to add a touch of glamour to your look, and it can also help to pull your whole outfit together.
A pair of Oversized hoops or a chunky necklace can really make a difference, and they can even dress up a simple pair of jeans and a tee.
If you're looking for something a little more understated, then a delicate pendant or bracelet is the perfect way to finish off your look.
No matter what your style, there's sure to be a piece of jewelry that will complete your country outfit.
Flowy scarves
Flowy scarves can help to soften any sharp edges. The scarf will add a touch of elegance to your look while still keeping you warm.
You can wear a scarf around your neck or even around your waist. If you are wearing it around your neck, make sure that the ends of the scarf are long enough to reach your chest.
This will ensure that you are able to keep the scarf in place and that it does not slide off. You can also try wearing the scarf over one shoulder and letting it drape down your back.
This is a great way to add some color to your outfit and to keep your shoulders warm. There are many ways that you can style a flowy scarf, so be creative and experiment until you find a look that you love.
With the right accessories, you can easily take your country outfit from ordinary to extraordinary. The key to accessorizing is to pick a few key pieces that will really make an impact.
Women's lightweight Feminine lace

4. Footwear that will keep you comfortable all day long.
Festivals are all about having fun and enjoying the music, but you'll quickly find yourself uncomfortable and ready to go home if you're not wearing the right footwear.
So what type of shoes or boots should you wear to a festival? That depends on the weather conditions and your personal style.
You can go either in cowboy boots, sneakers, or rain boots (if it rains).
Avoid Flip-Flops or bring an extra pair of shoes
We don't really recommend flip-flops because they are bad for the feet and if it rains you can easily slip and fall.
If you really want to bring flip-flops you can but you will have to have an extra pair of shoes or boots with you, just in case.
For us, the best use of flip-flops is when you have done a lot of walking or dancing and you want your feet to rest.
Bring an extra pair of socks!
Music festivals include long walking, standing and for some a lot of dancing. Your feet will sweat no matter what you do, this is why bringing with you an extra pair of socks can be a game-changer for you!
Having an extra pair of socks, so you can have fresh socks when the sun goes down completely change the experience of the festival.
You will feel refreshed your feet will love you, and you can keep going with the next artist!
Avoid blisters
We strongly recommend not to go with a brand-new pair though or if you do make sure you wear them before the festival to avoid blisters at all costs.
If you know you usually get blisters when you stand or walk for too long, we encourage you to prepare your feet for the event with some adhesive moleskin. That way, you will be able to prevent them or if they do appear it will be minimal.
Great footwear is key
There's nothing more important than suitable footwear when you're spending a long day on your feet. You have to be extra comfortable with your footwear, this is not a recommendation this is a requirement.
During festivals, you stand, walk and dance a lot so if you want to get through the day you will have to be mindful and gentle with your feet.
That's why picking the right cowboy boots, santiags, sneakers or even rain boots (if the weather is bad) are such essential festival gear. Pick what suits you most.
Cowboy boots are ideal for dusty conditions, santiags are perfect for hot weather, and Sneakers help you keep your footing on slippery surfaces.
Rain boots are a must-have if there's even a chance of showers, because wet feet are the quickest way to ruin a good time.
Here are some more examples of cowboy boots:
And if you are looking for sneakers find below or hand-picked selection:
So whatever the forecast, make sure you pack the right shoes or boots to keep you comfortable all day long and make sure they are already broken in!

5. Makeup and hair ideas for a country music festival
As any country music lover knows, a good festival is the perfect opportunity to let your hair down and have some fun.
Whether you're planning to rock a classic denim look or channel your inner glitter goddess, here are some makeup and hair ideas that will have you festival-ready in no time.
For a natural look that's still playful, start with a light foundation or BB cream, and add a touch of blush to your cheeks.
Then, curl your lashes and apply a few coats of mascara. For lips, opt for a sheer lip gloss or lip balm in a peachy nude shade.
As for hair, try braiding a section of your hair into a loose fishtail braid and securing it with a colorful scrunchie. Let the rest of your hair flow free in soft waves.
If you want something with a little more glam factor, start by applying foundation and setting it with powder. Then, use an eyeshadow primer to help your shadows stay put all day long.
Add a wash of gold or bronze shadow to your lids, followed by a dark brown or black shade in the crease. Line your upper and lower lash lines with a waterproof liner, and finish with several coats of volumizing mascara.
For lips, go with a matte red lipstick or a shimmery nude shade. As for hair, try curling it into loose waves or pinning back one side with a decorative clip.
No matter what your style, there's a country-inspired makeup and hair look that's perfect for you. So get creative, have fun, and show your love of country music with a festival-ready makeover.
So get creative, have fun, and show your love of country music with a festival-ready makeover.
We hope that this article helped you or saved you some time in your research.
We wish you a great country music festival!