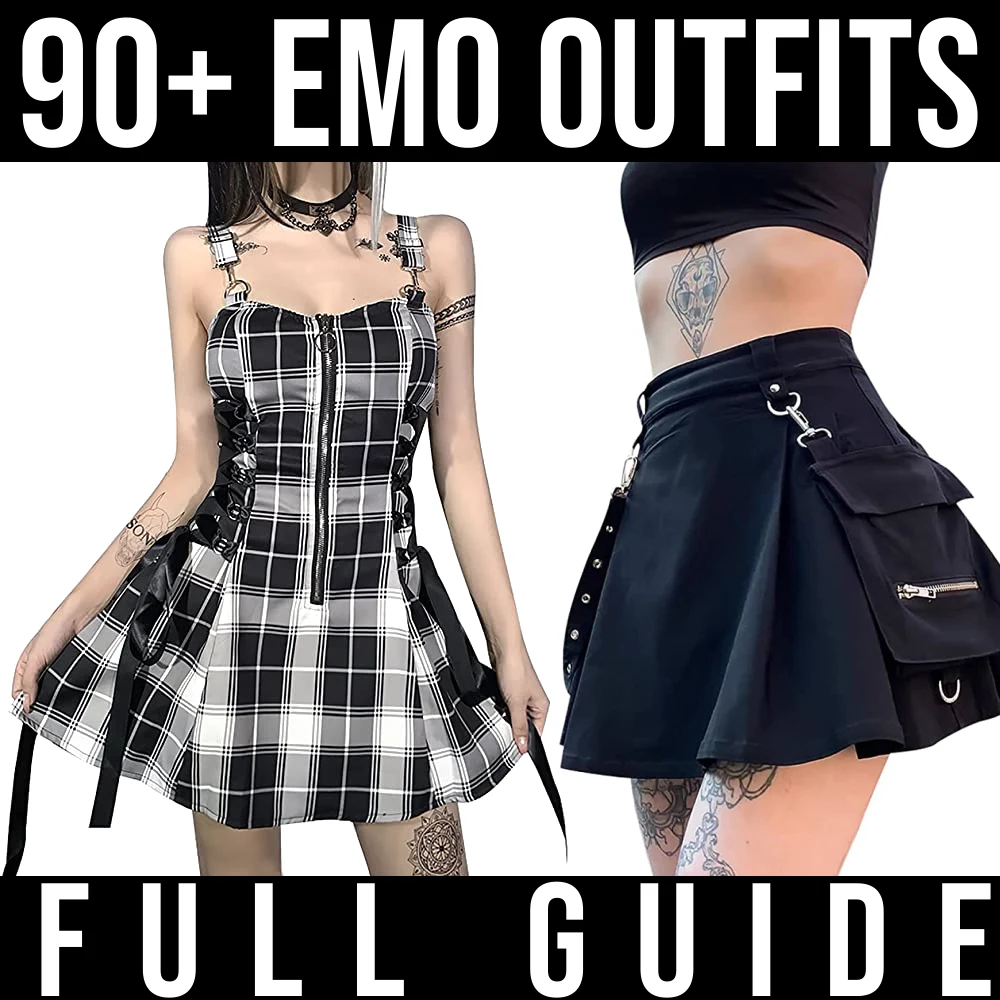 When it comes to dressing emo, there are a few staple items that you need in your wardrobe and some unique items to get your creativity rolling and make your outfit your own.
While every emo looks different and expresses themselves in their own unique way, there are certain pieces of clothing that are common among the emo community.
In this blog post, we're going to take a look at some of the most popular emo outfits while also some unique and original pieces of clothing and give you ideas on how to put together your own look.
So whether you're just starting out as an emo, or you're looking for new outfit ideas, read on for some inspiration!
Table of content:
All items that are listed, are the best products on Amazon as they are all at a minimum of 4 stars out of 5 and above.
We want you to get the best out of this post by saving you some time in your outfit research and finding great items for cheap.

1. Emo Outfits
Find below our handpicked selection with the most unique and original items for you to get your creativity rolling or to directly find Emo clothing to buy.
We voluntarily provided different styles and colors to our list, so you can mix and match any piece of clothing that you like, so you can create your unique style.
You can either pick one piece of outfit you like or completely create a full outfit from top to bottom.
The way we designed each section is so you can pick a top you like match it with a bottom, complete the look with the shoes and wrap the whole look with accessories.
In the selection below you will also find items that are now considered to be modern emo which are pieces of clothing that belong to a much more colorful category but still stays in the Emo fashion.
Emo Top Outfits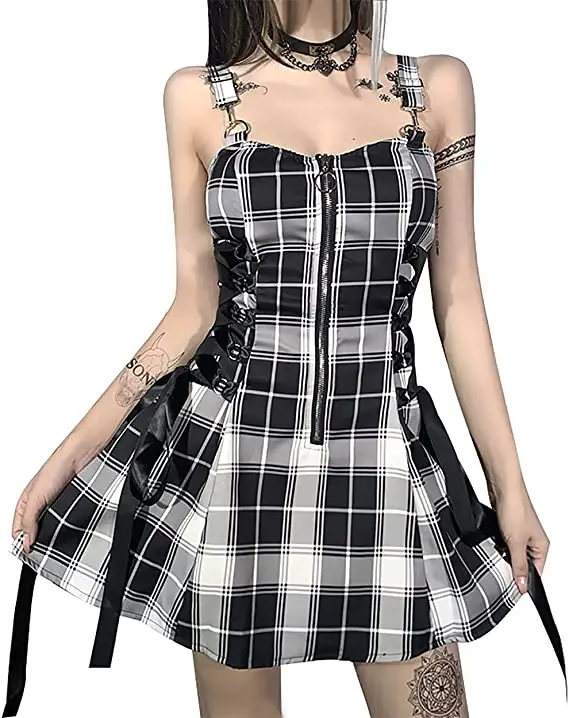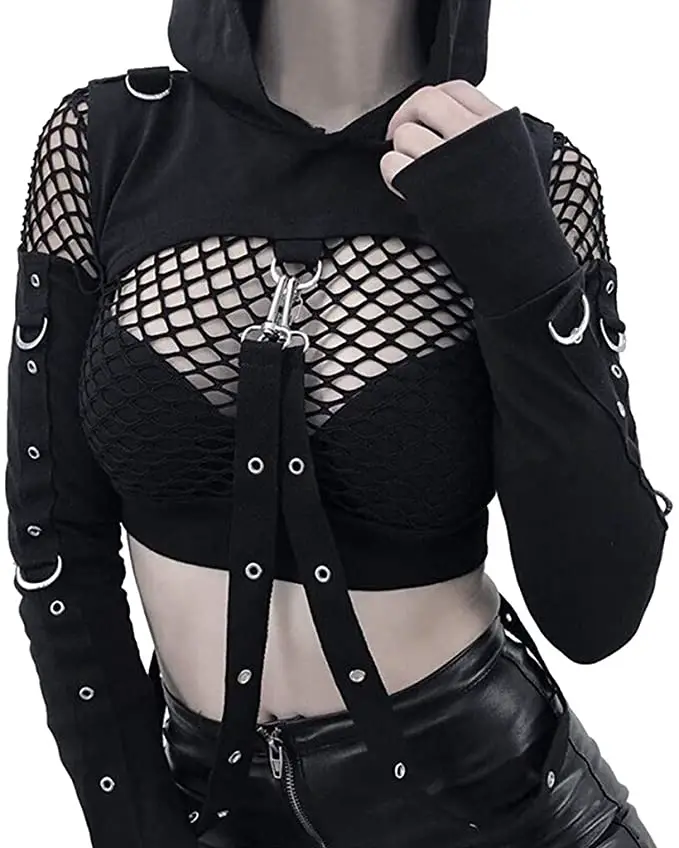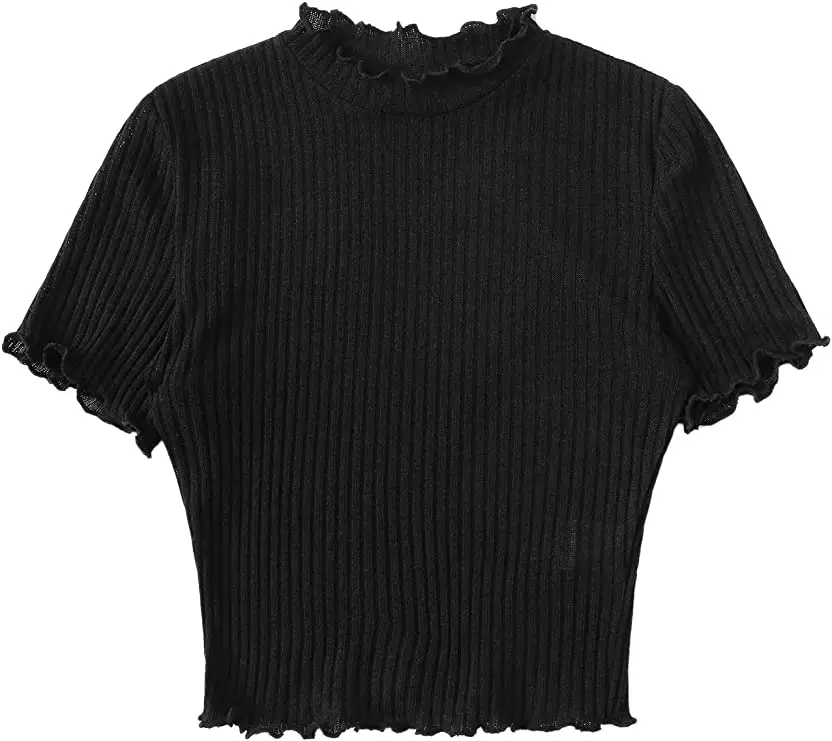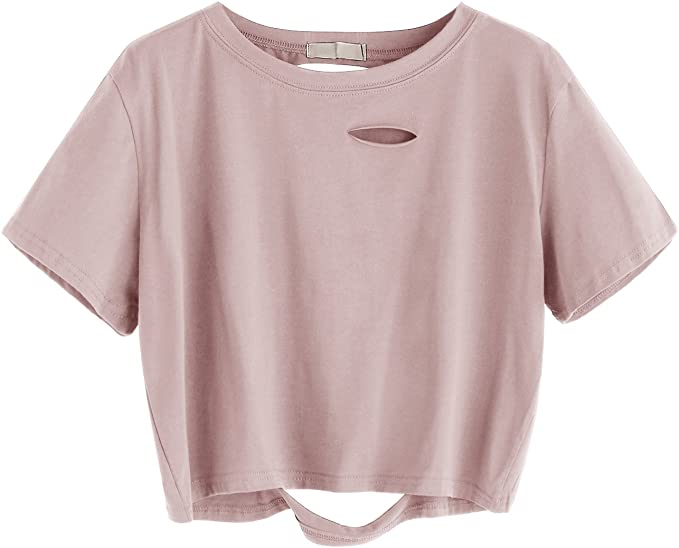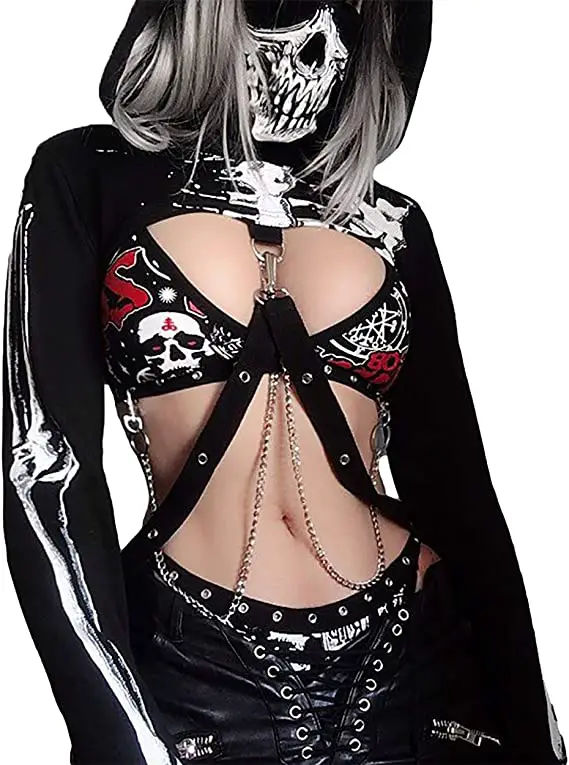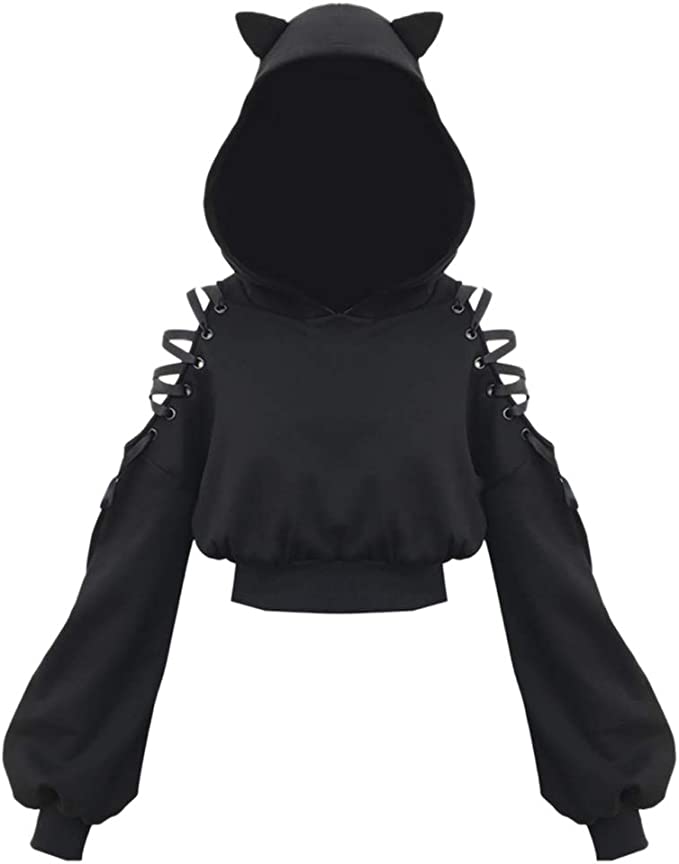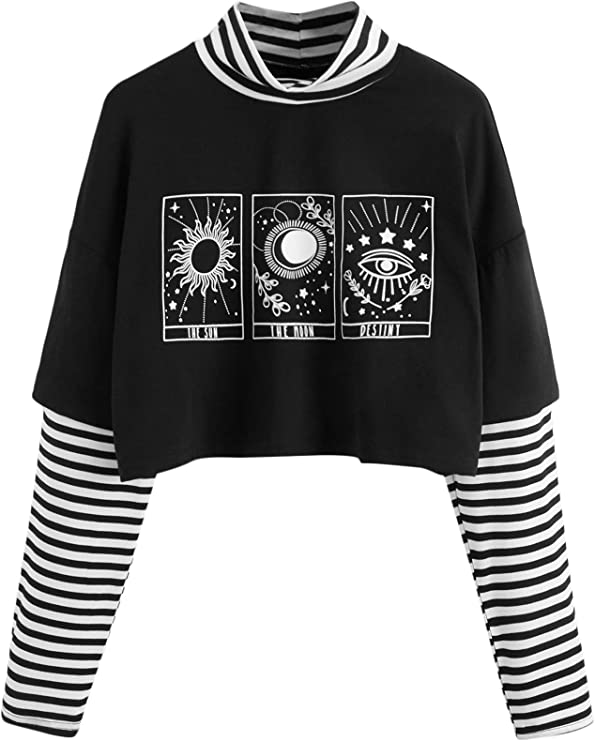 Teens Girl Two-Piece Set Bunny Prints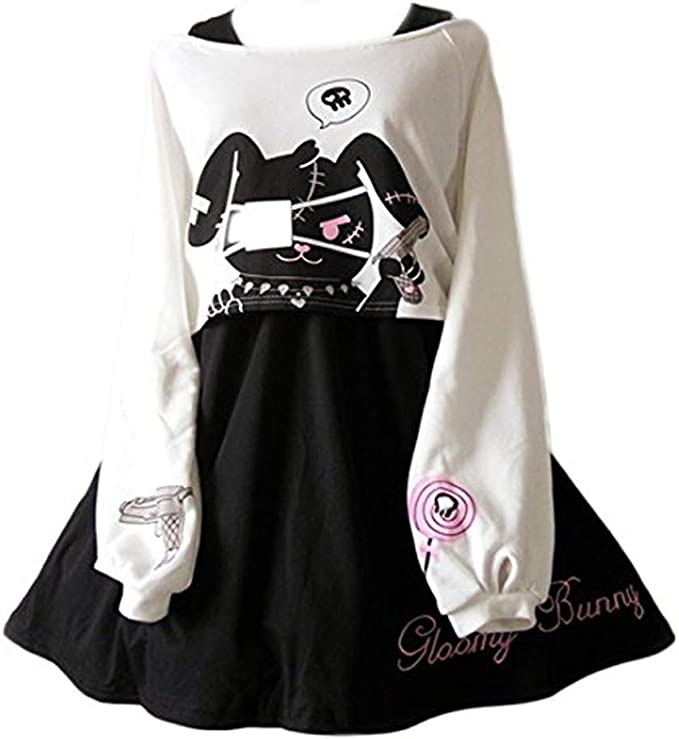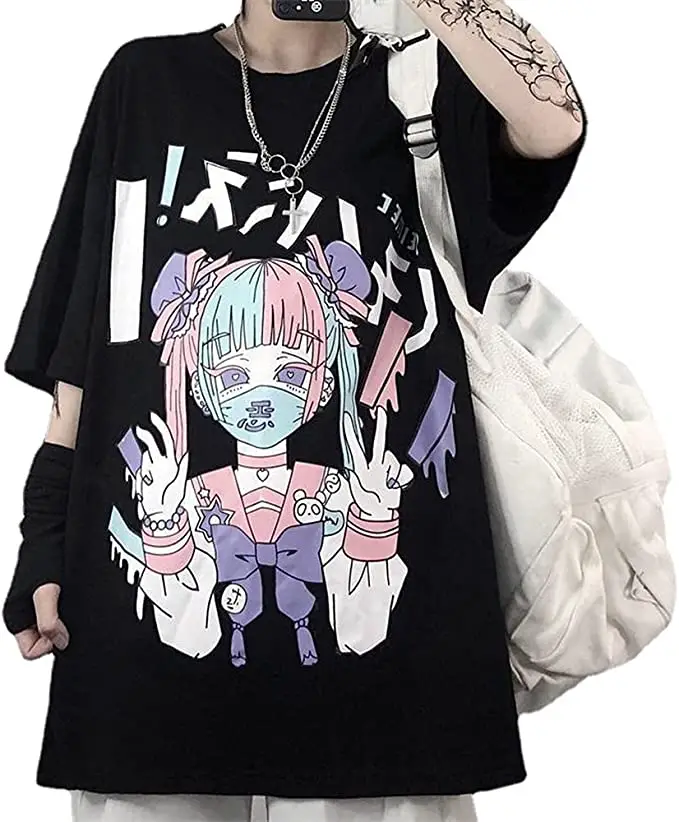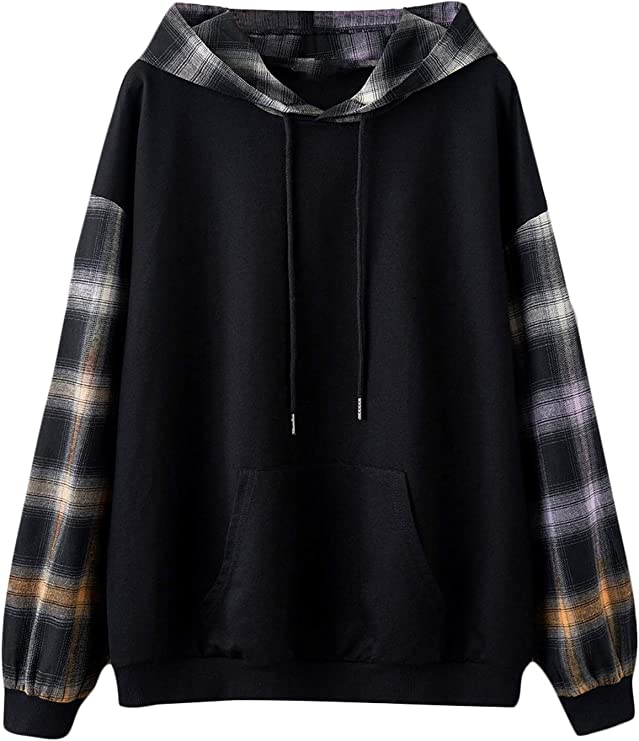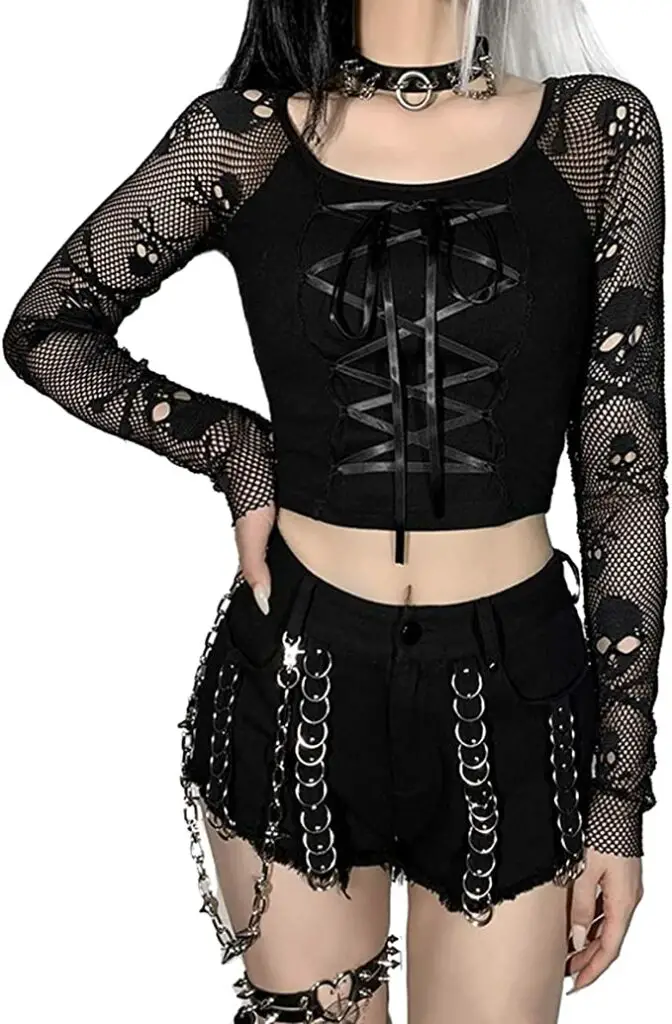 Long Sleeve See-Through Summer Top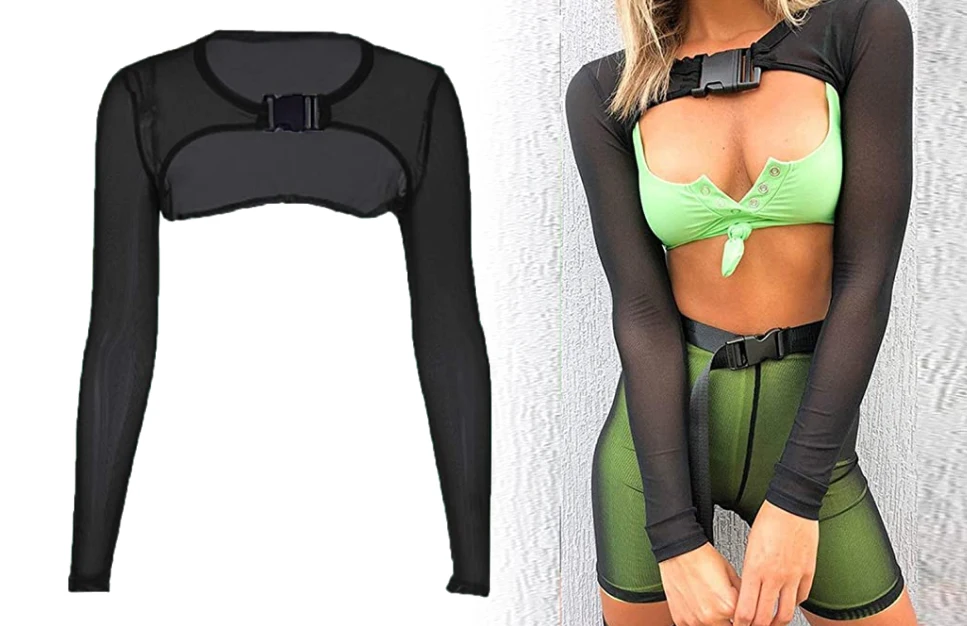 Sexy Hollow Out Buckle Front for Rave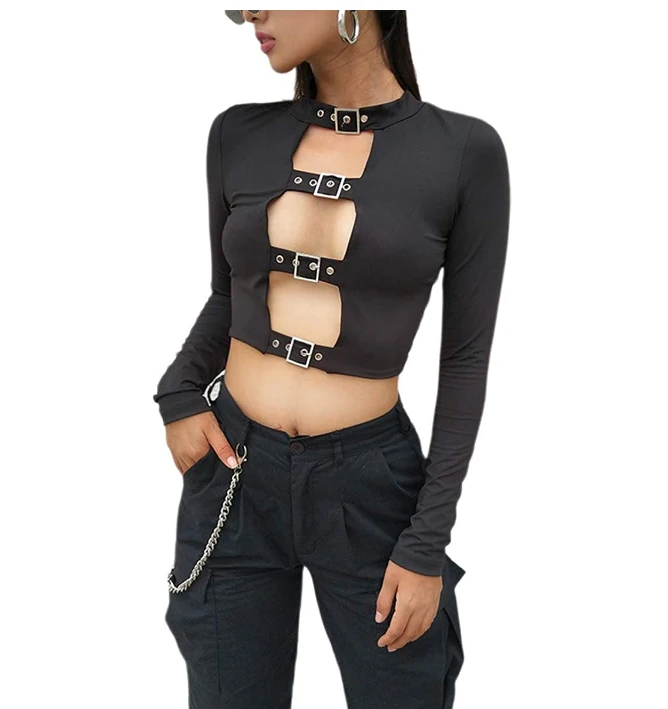 Women's Crop Top Spaghetti Camisole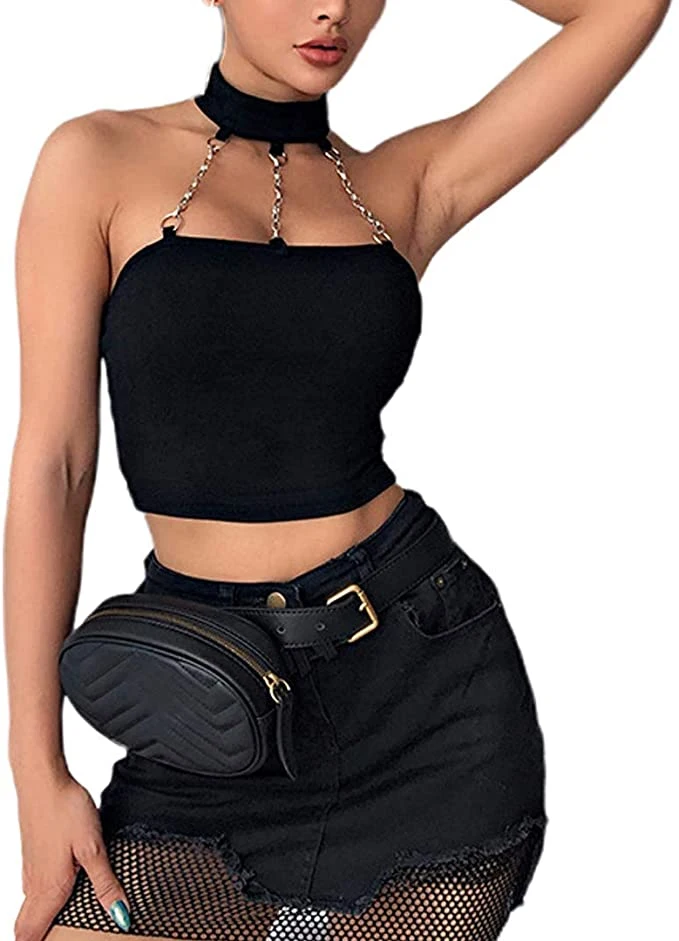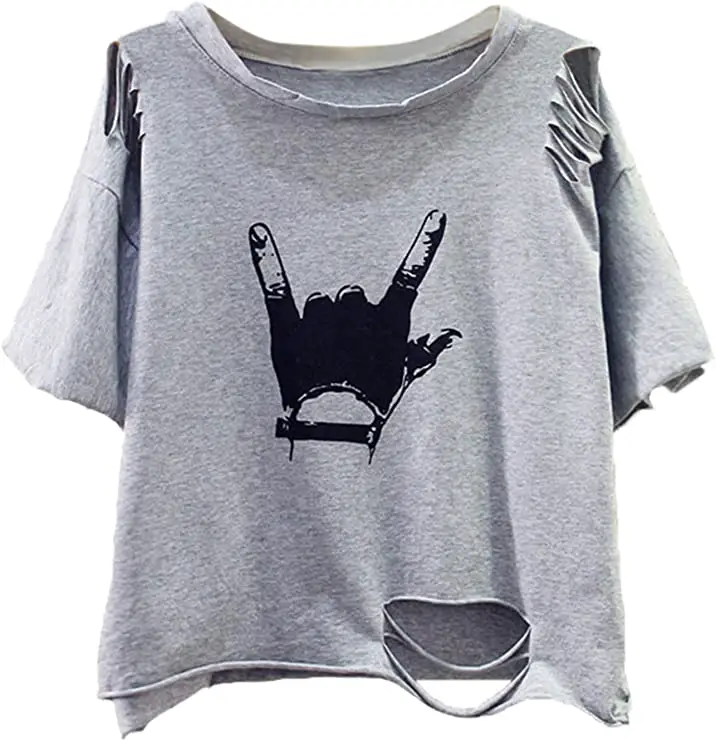 Plus Size Spaghetti Cami Crop Top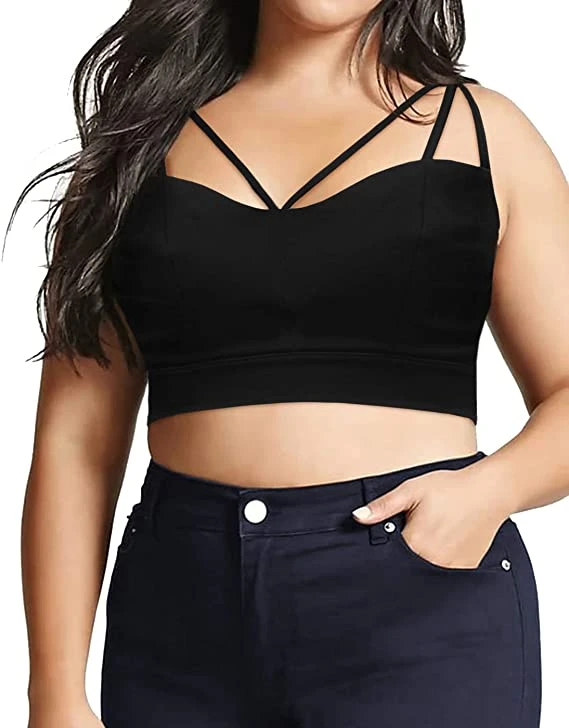 Spaghetti Strap Sleeveless Sexy Rave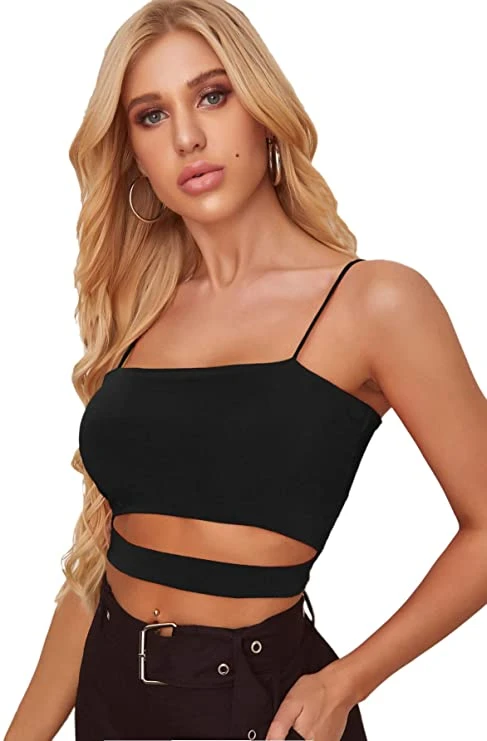 Women Halter Backless Crop Top
Cutout Back Crisscross Spaghetti Strap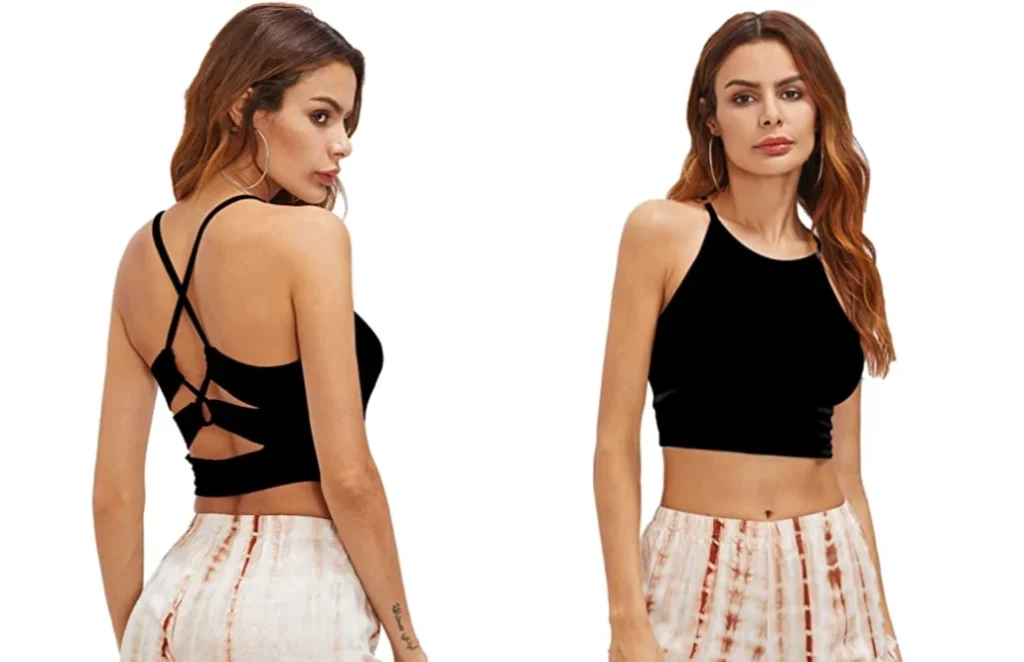 Women's Scoop-Neck Strappy Backless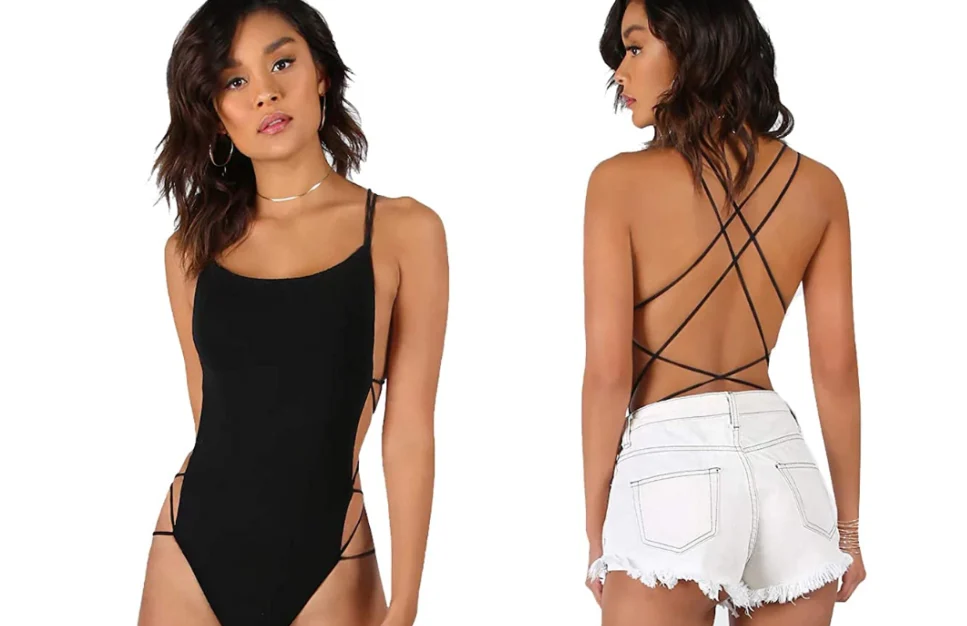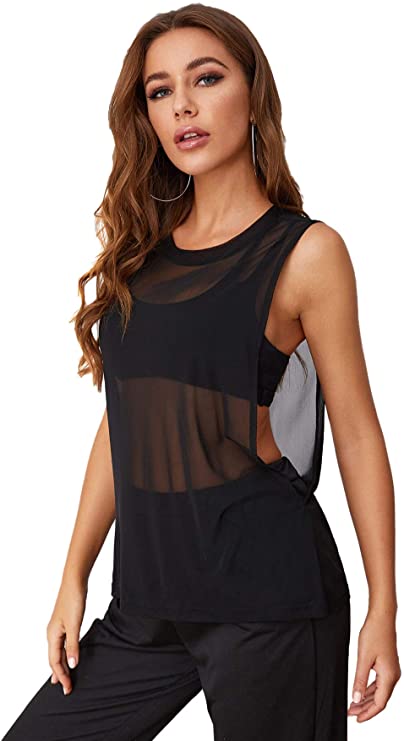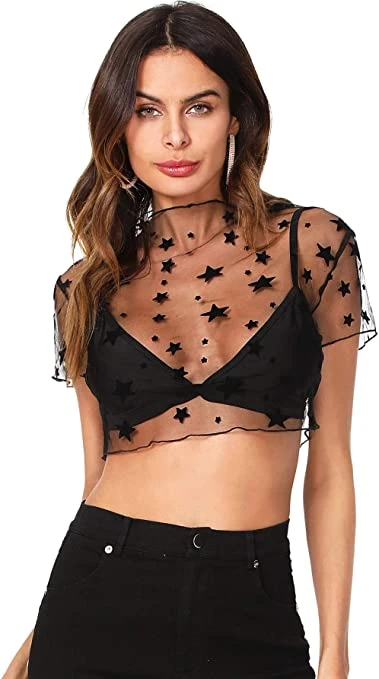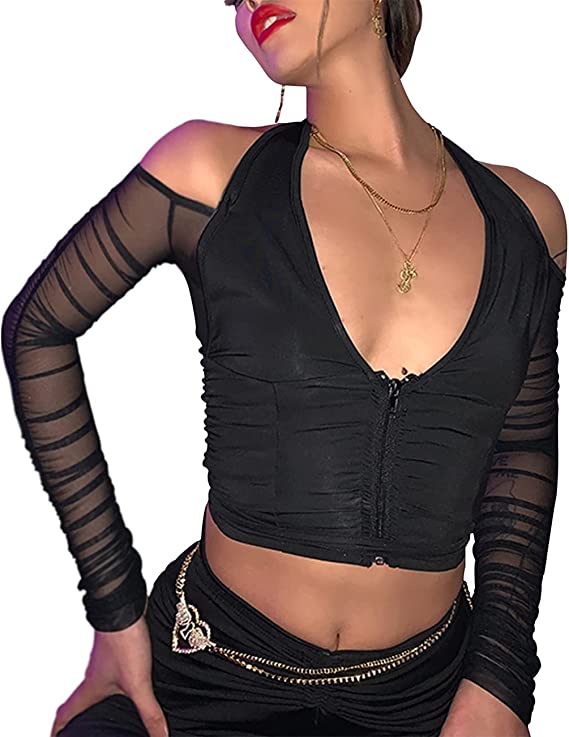 Jackets & Shirts: Lace Sheer Long Sleeve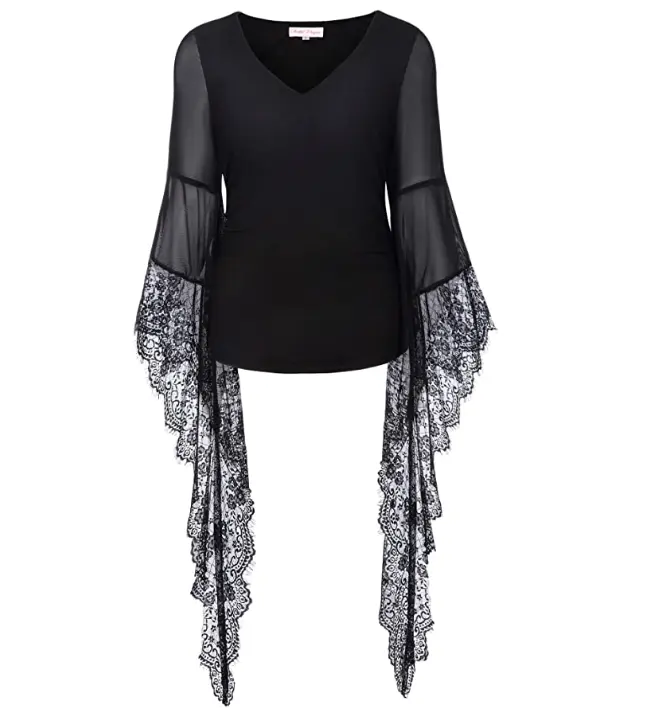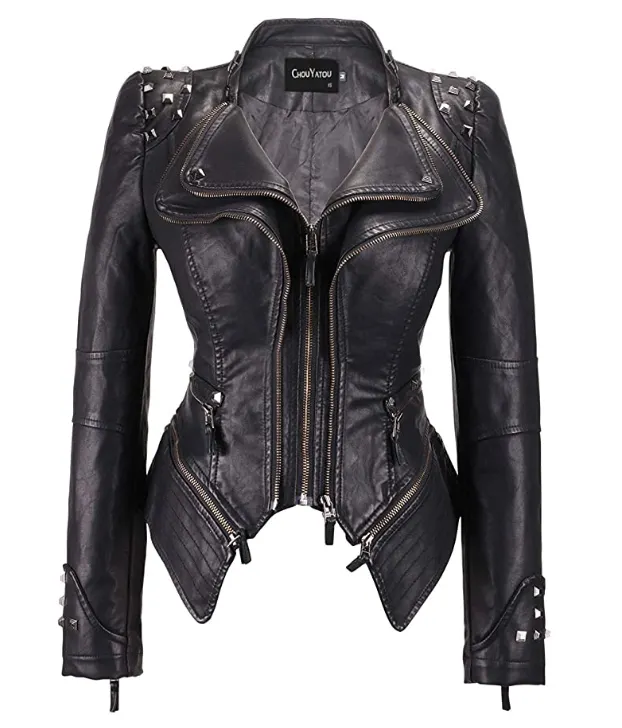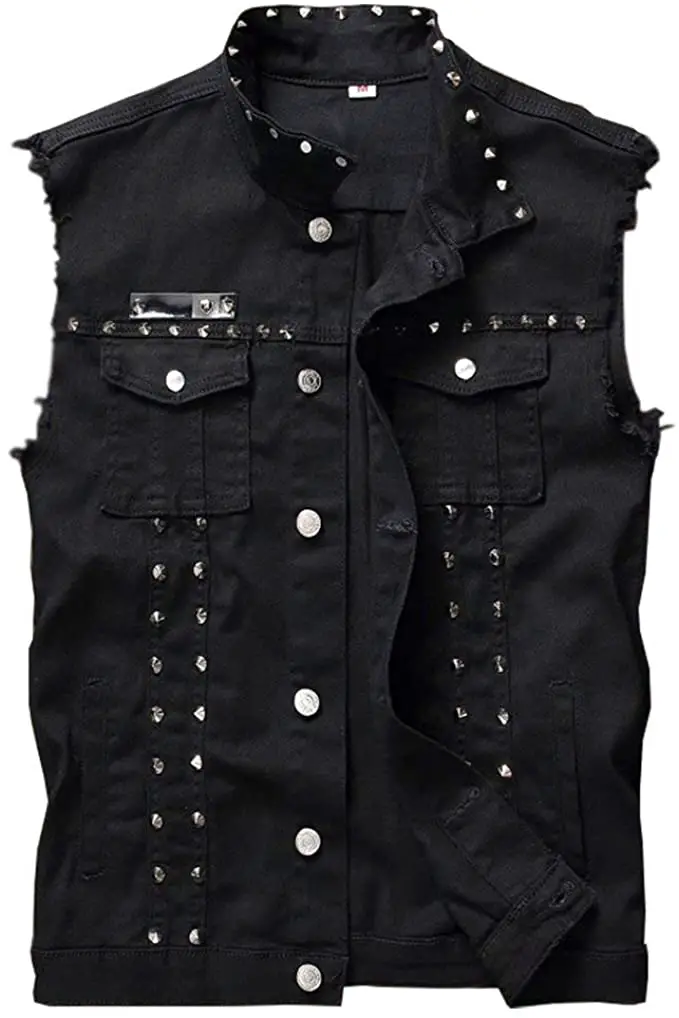 Other styles and colors are available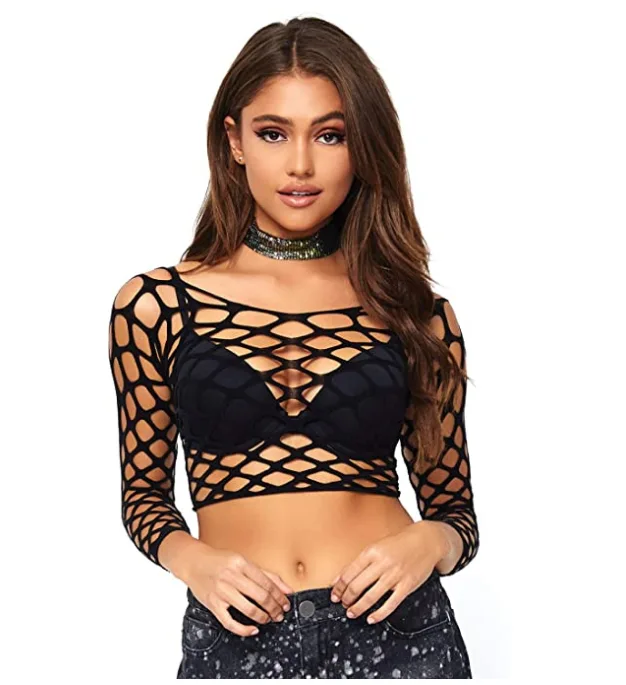 Women's Long Sleeve Fishnet Shirt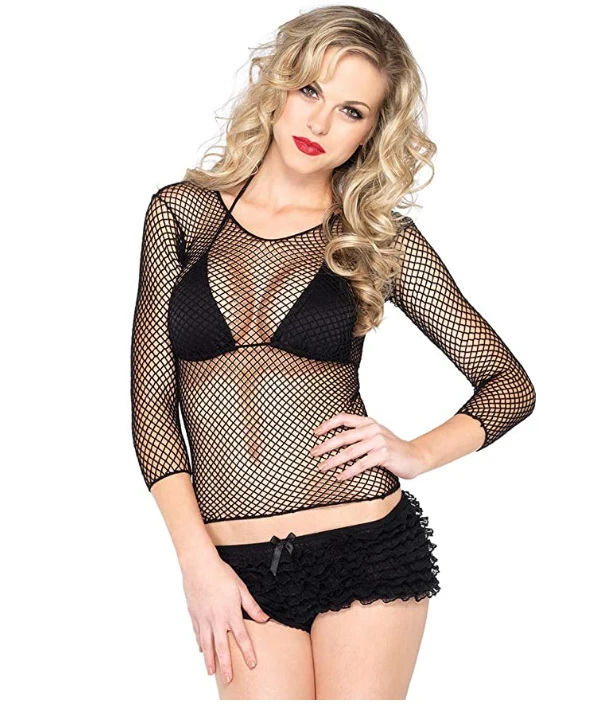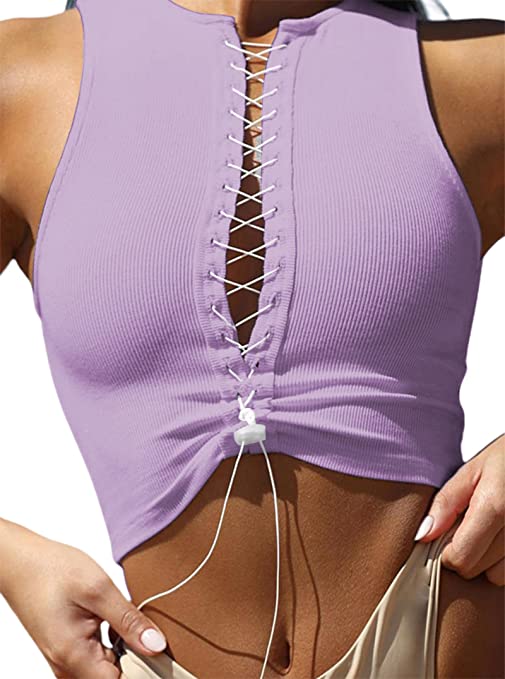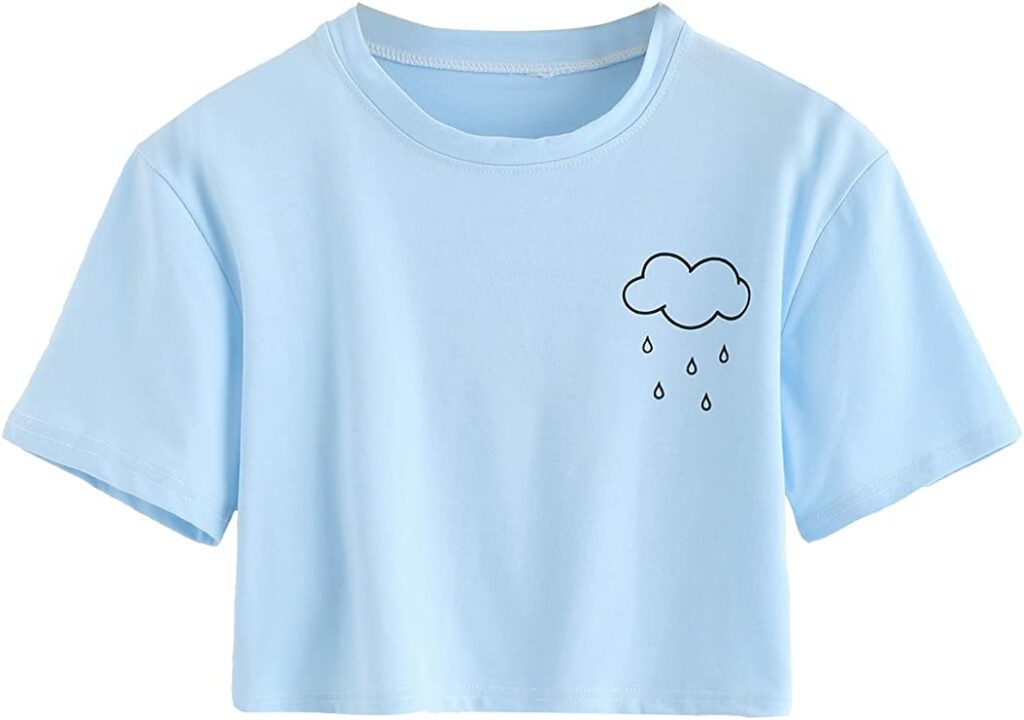 SheIn Floral Crop Top Short Set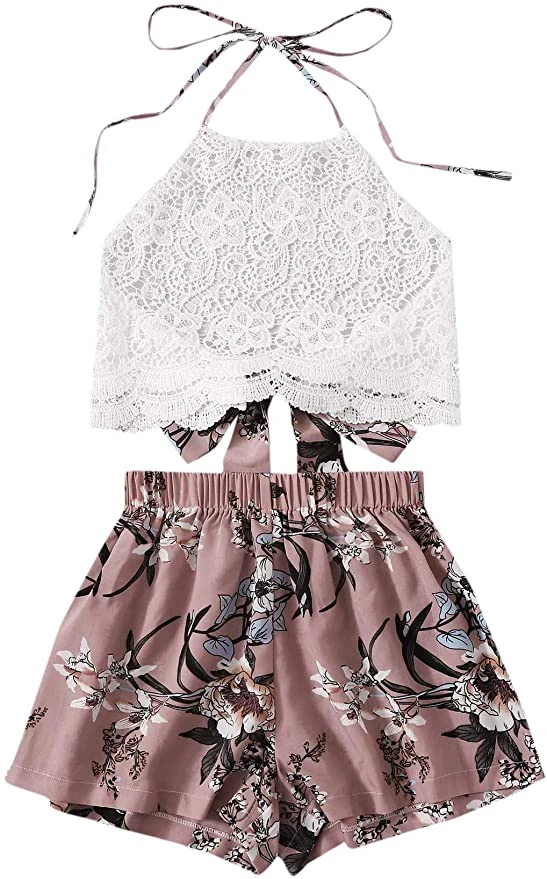 Emo Bottom Outfits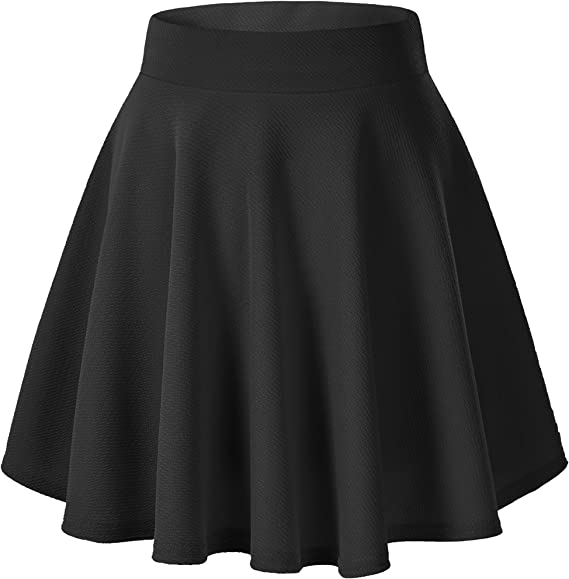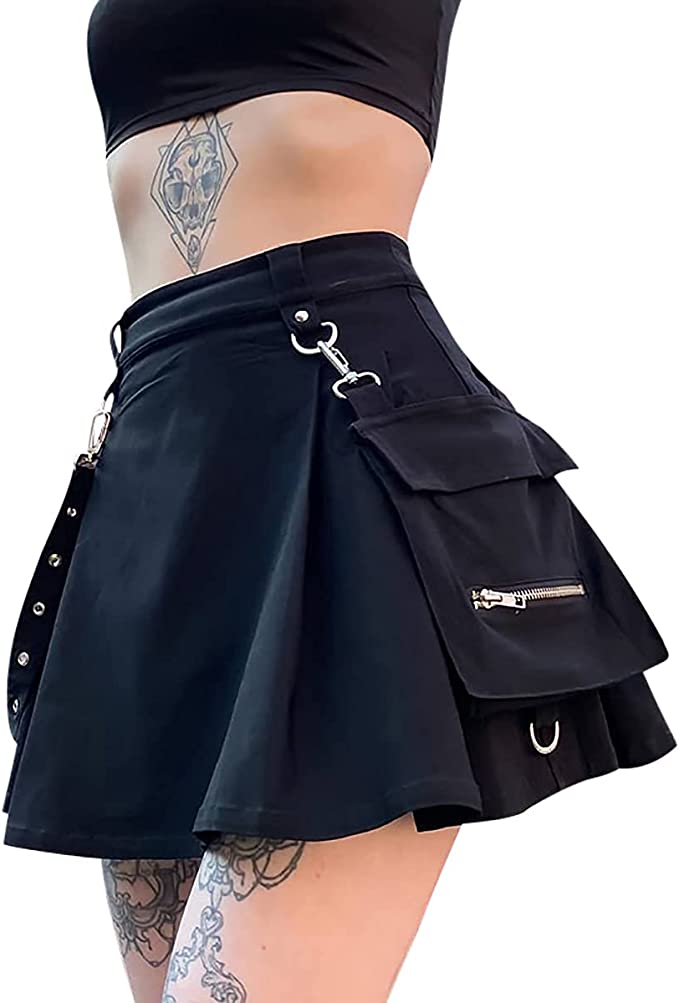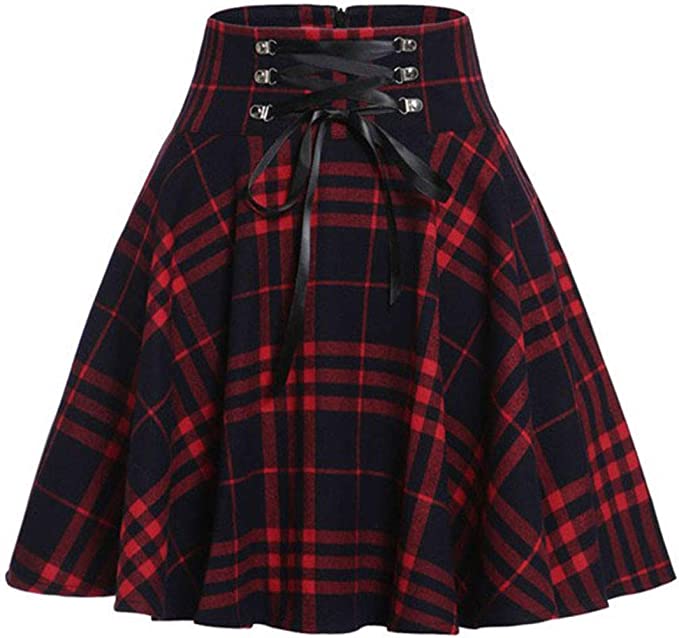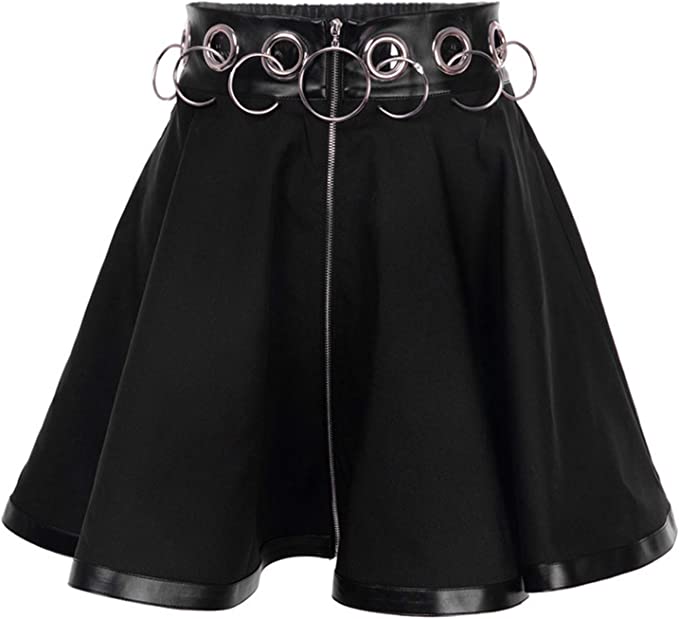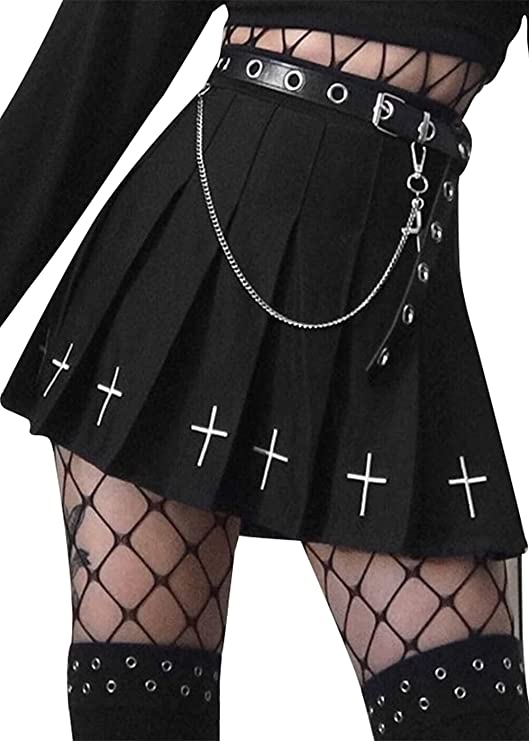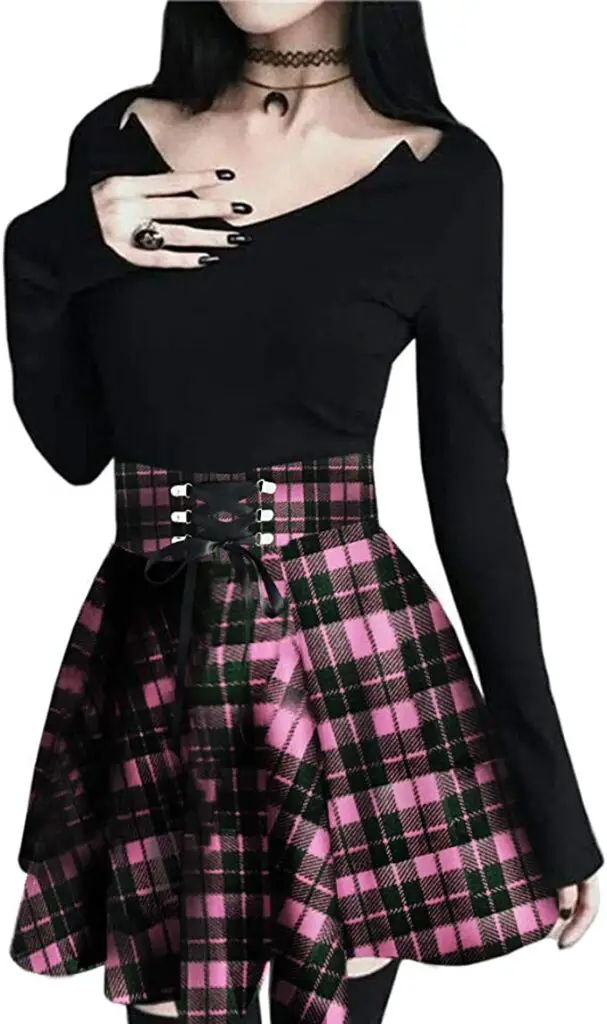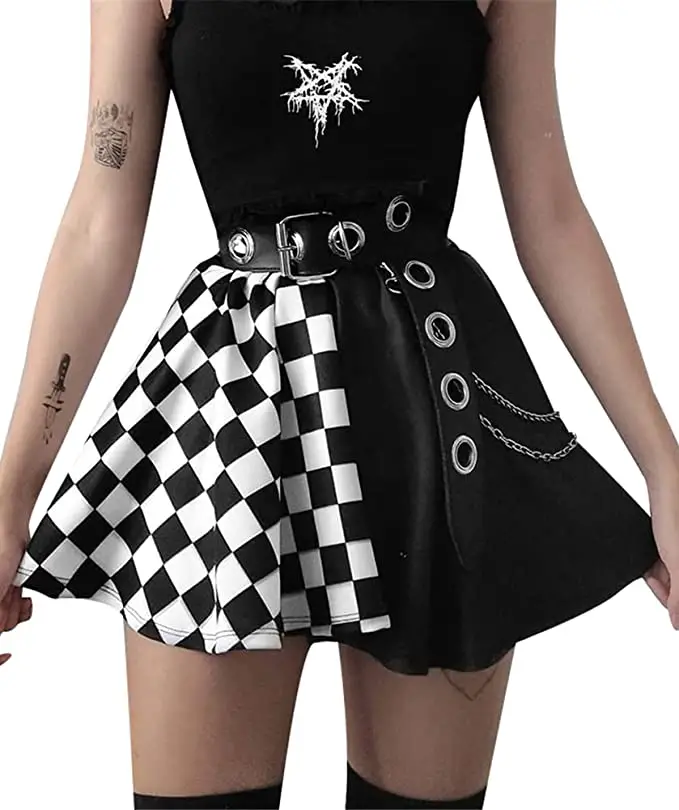 Punk Lace Up Fishnet Gothic Pants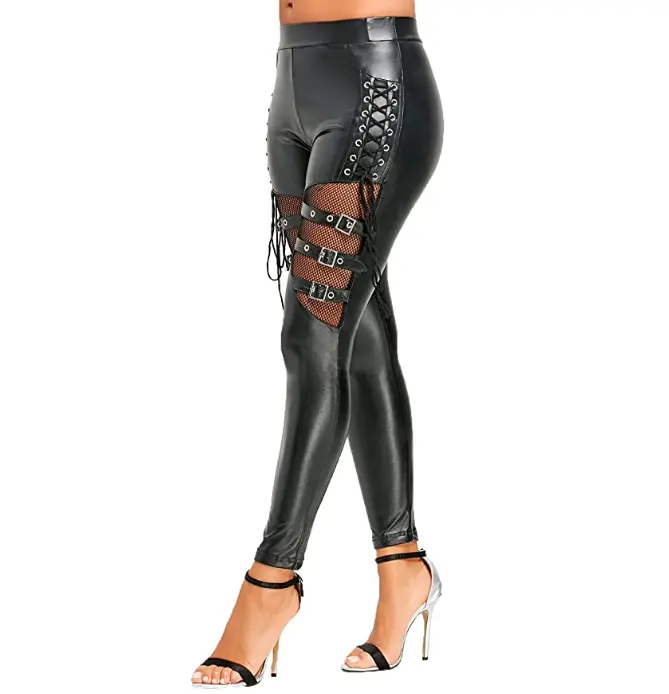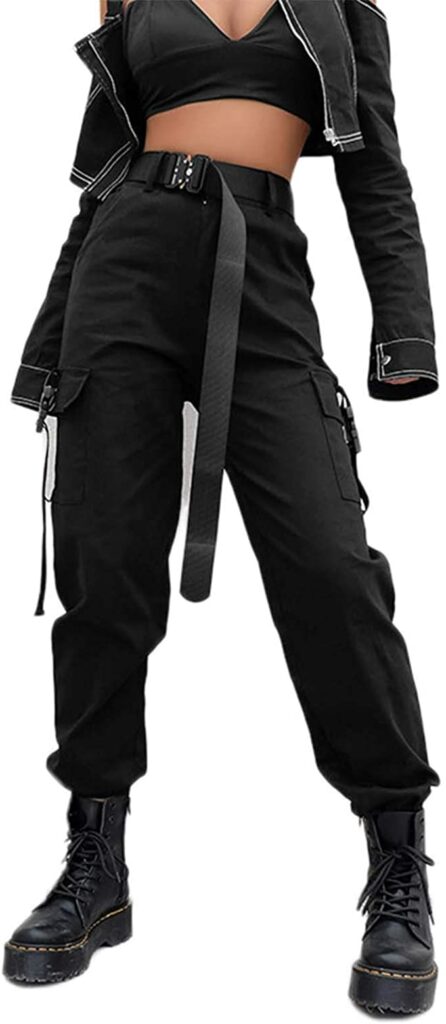 Women's Destroyed Ripped Shorts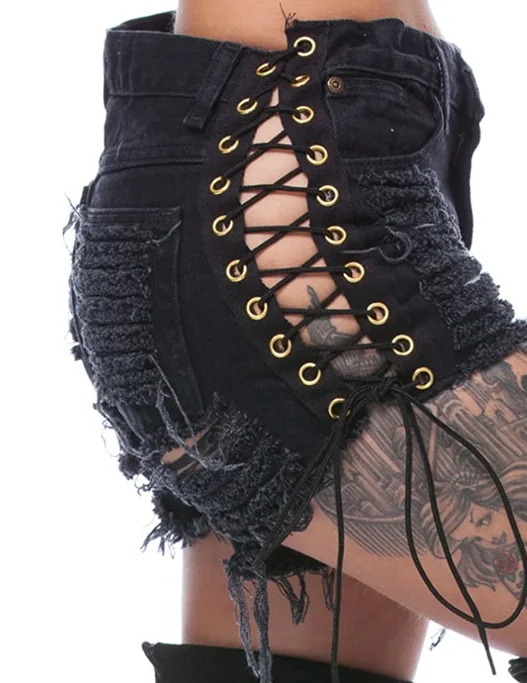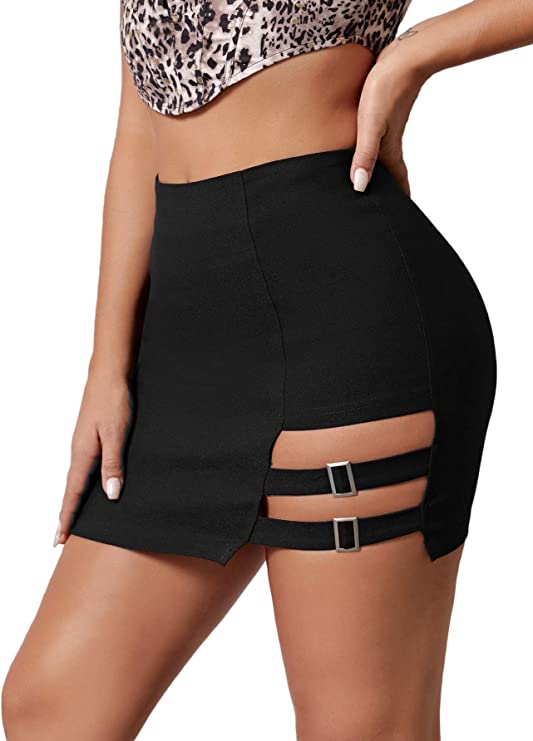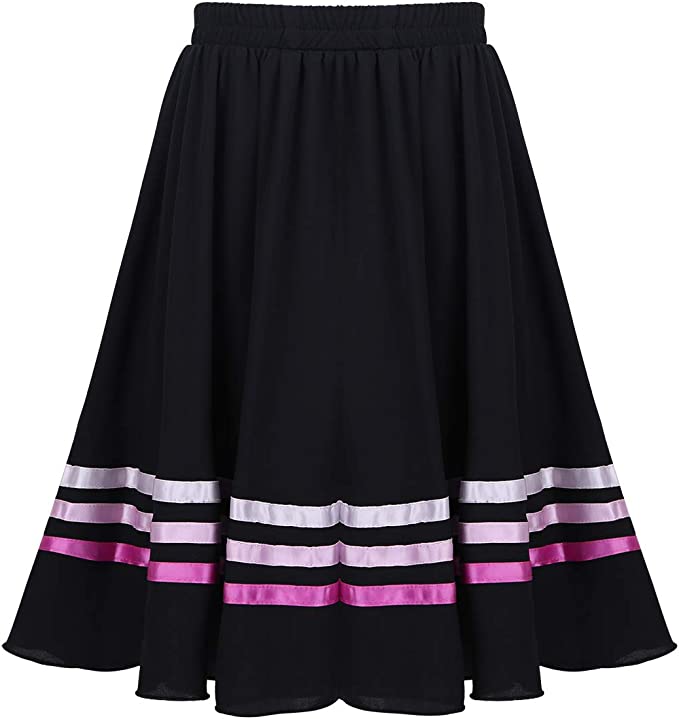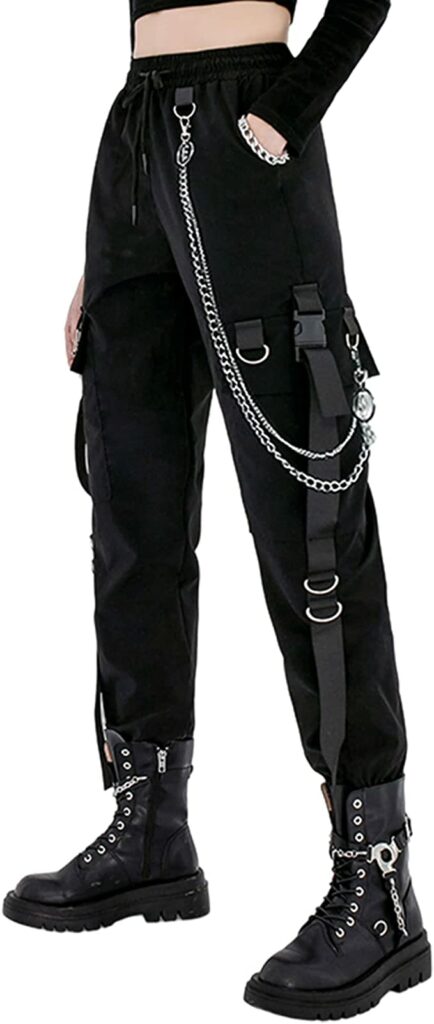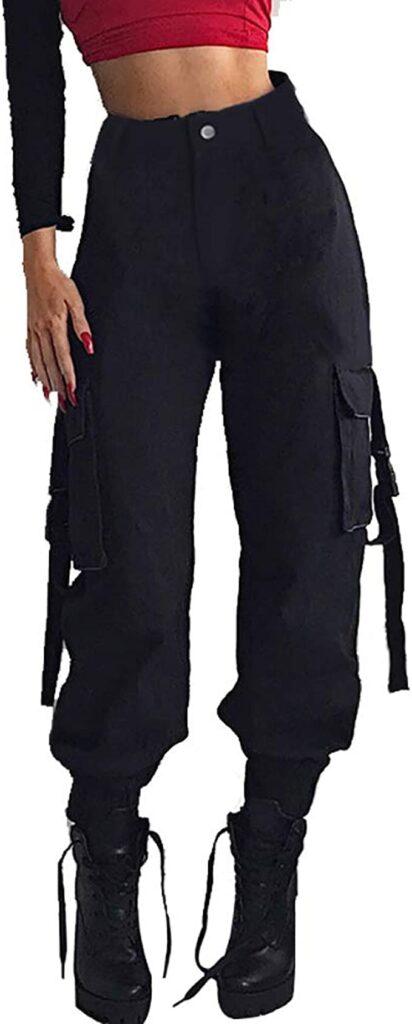 Vibrant Junior High Rise Jeans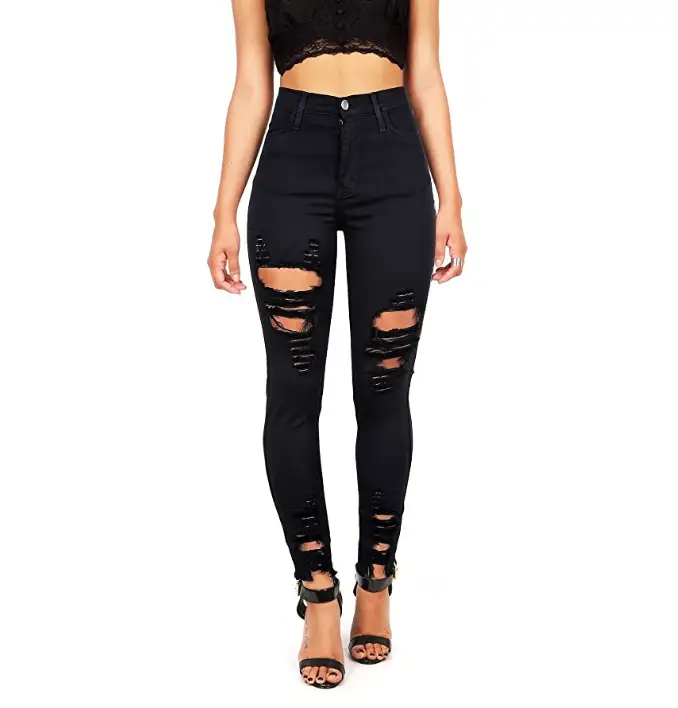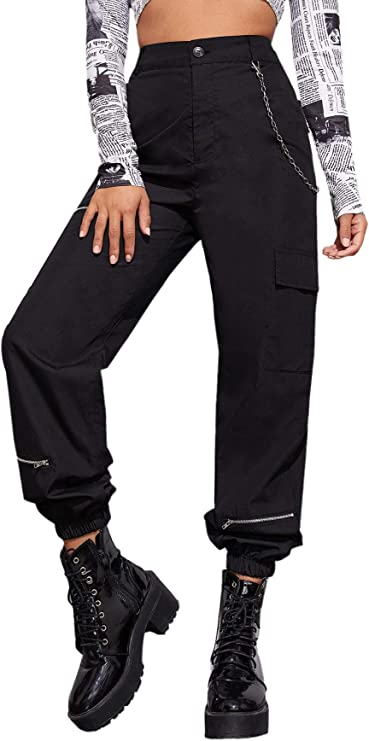 Emo Shoes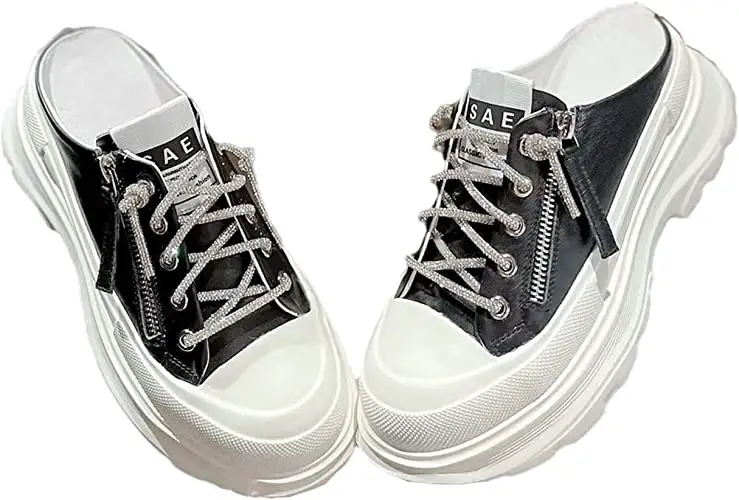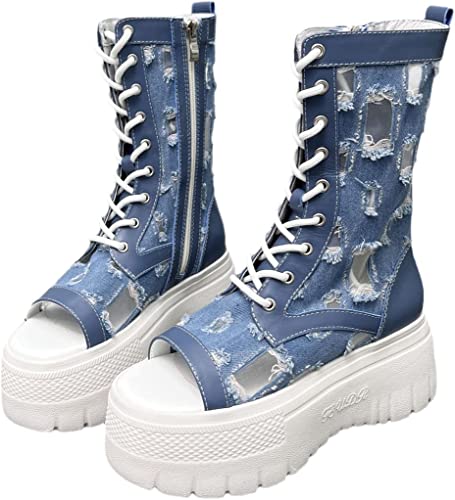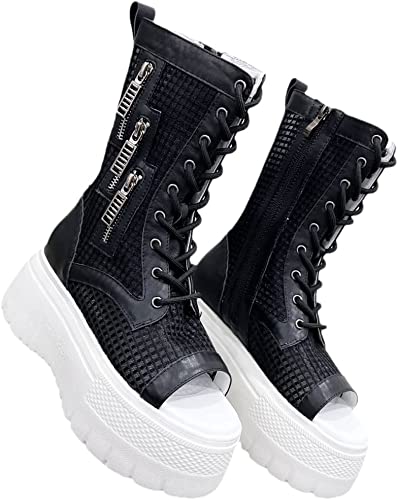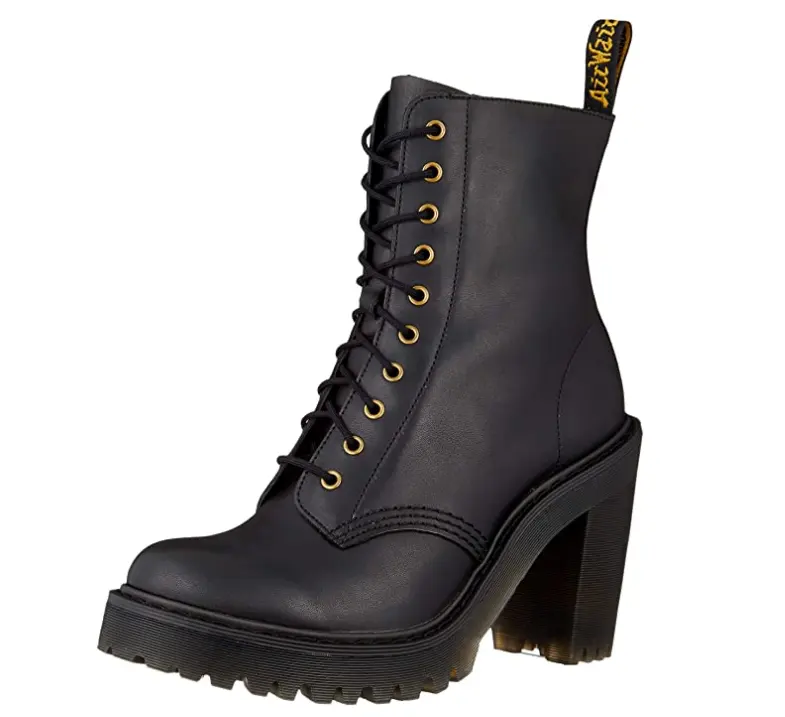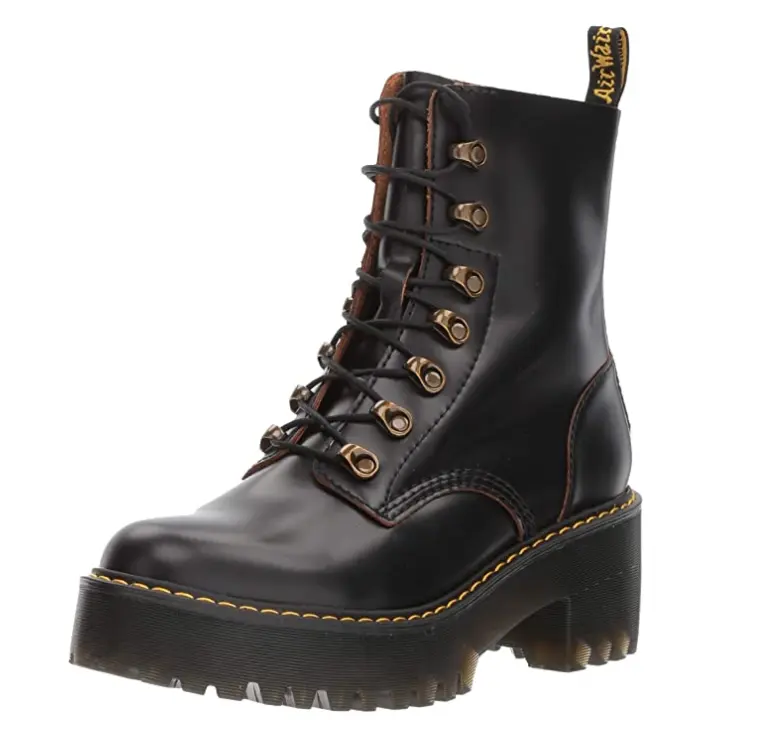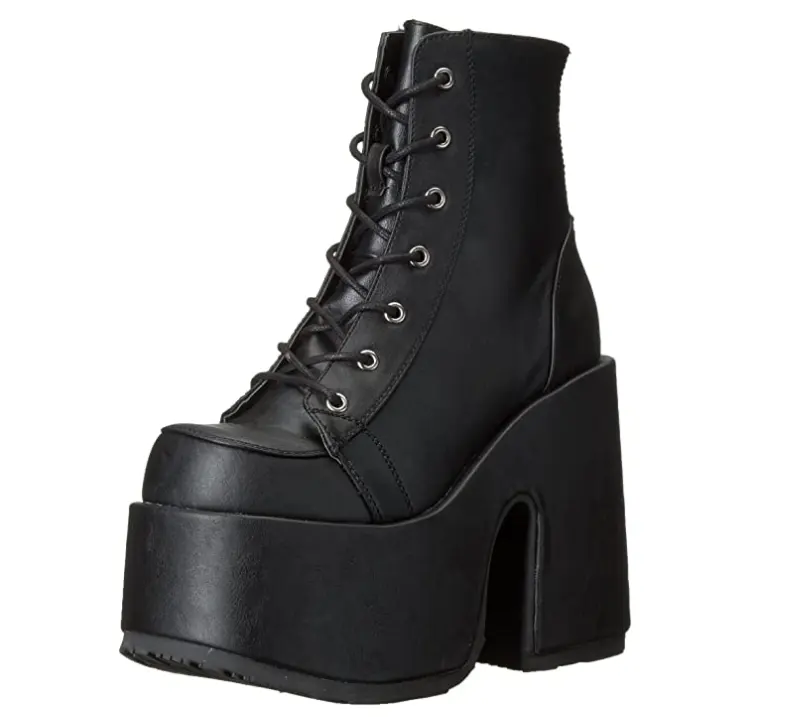 Dr Martens Lace Up Women Boots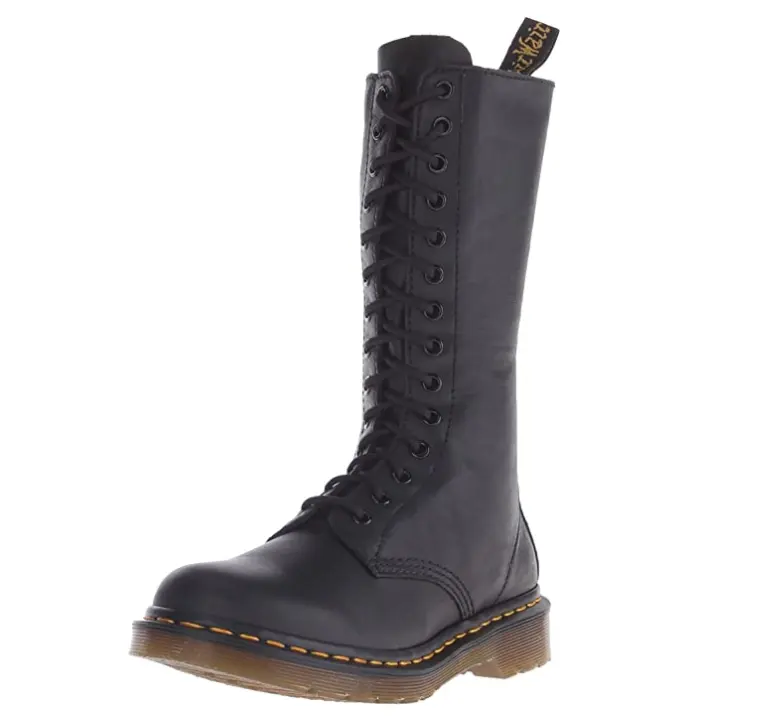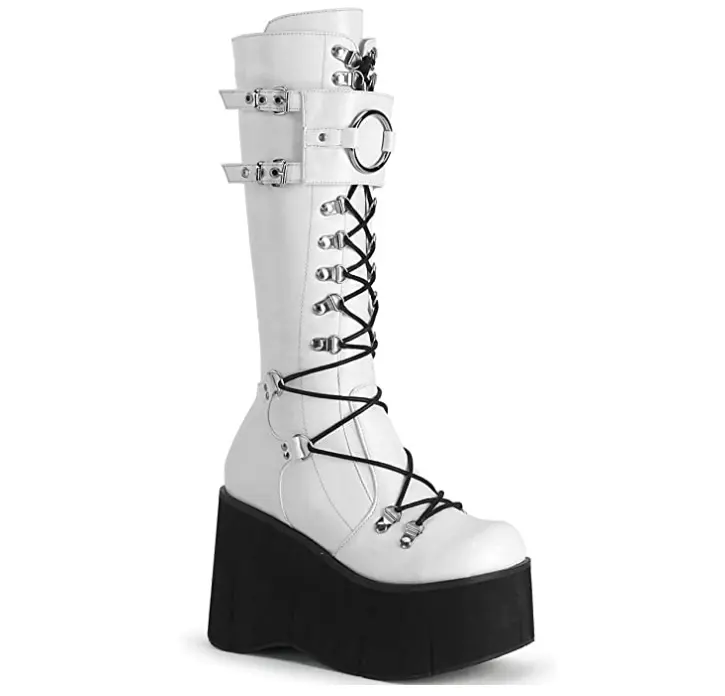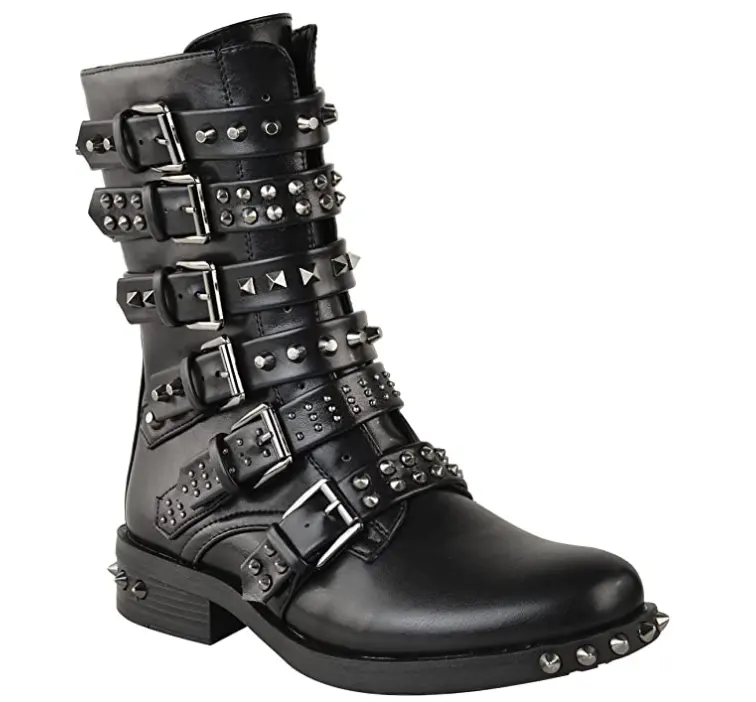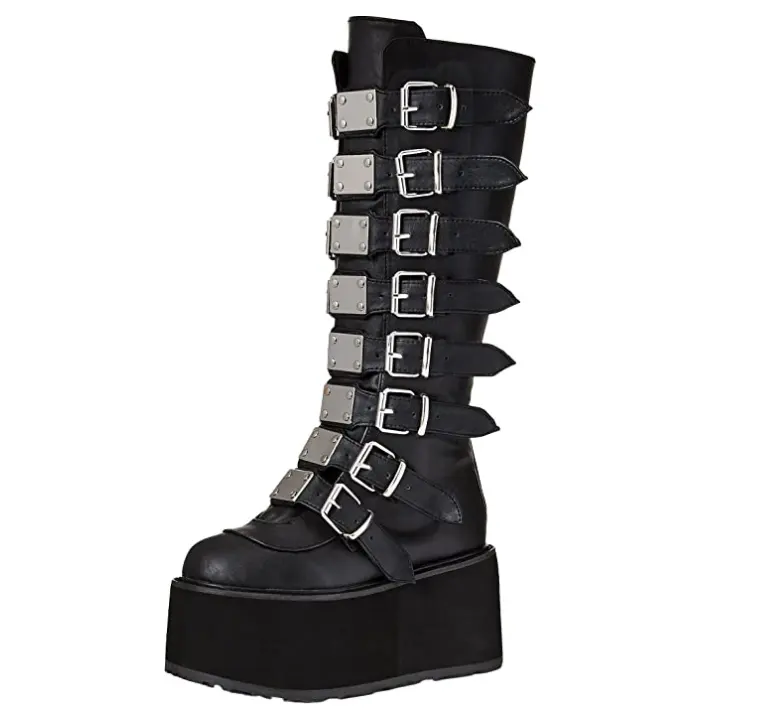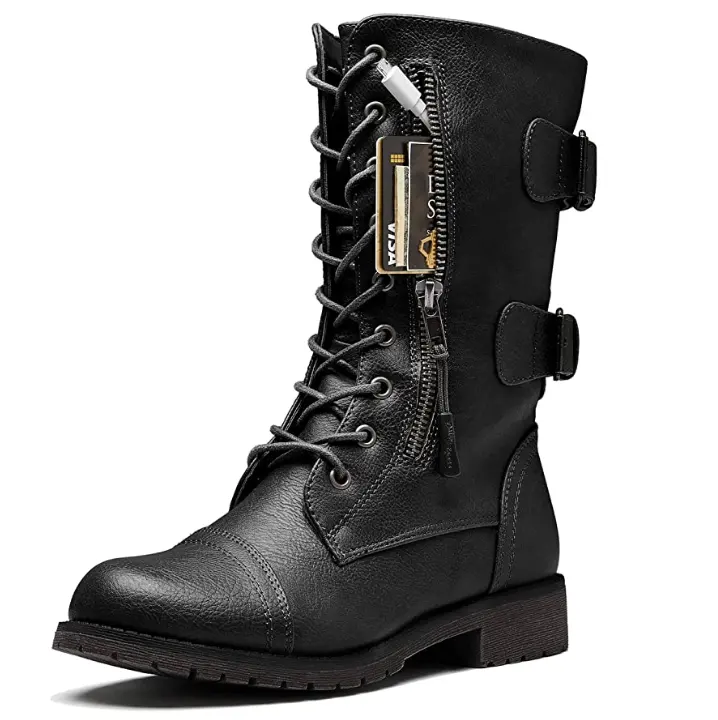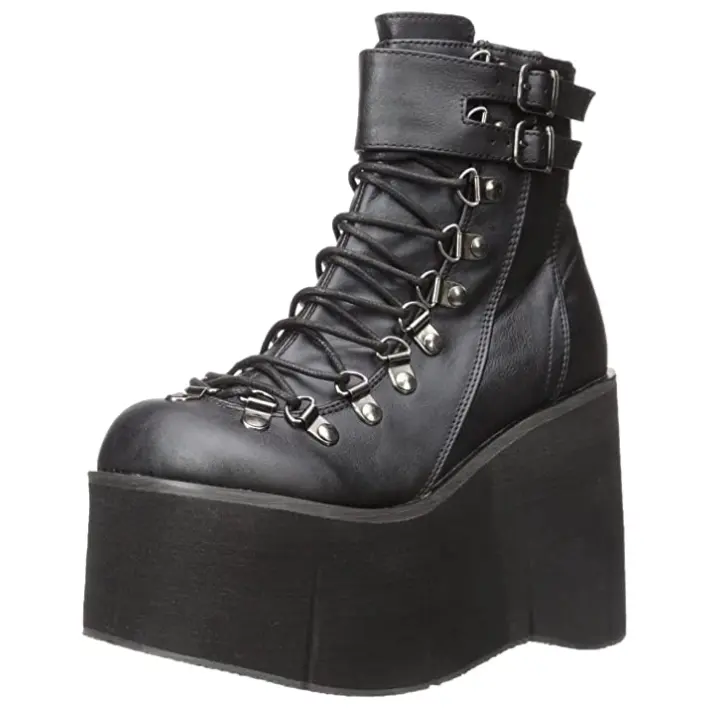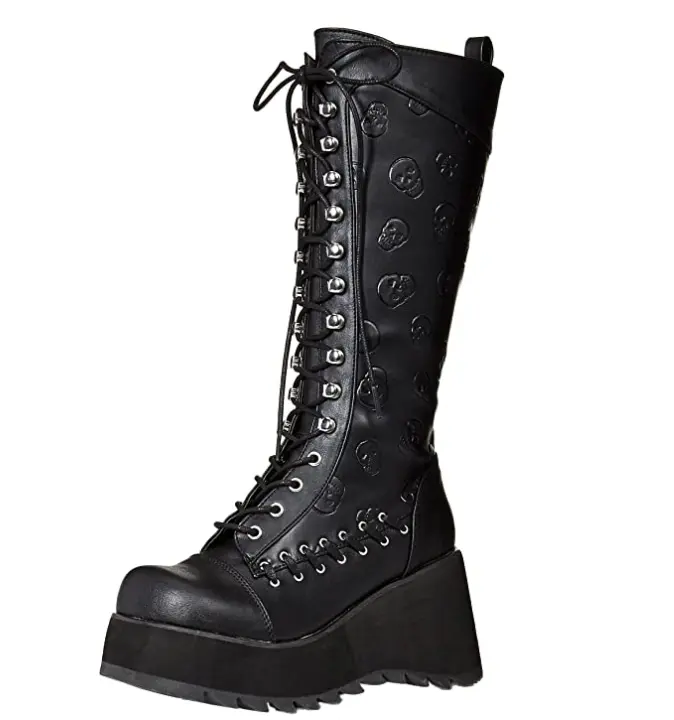 2. Emo Fashion In A Nutshell
Emo outfits are all about self-expression.
Emo fashion is often described as a more sophisticated take on punk, with an emphasis on individuality.
Emo clothes are usually black, but any color can be Emo if it's worn with the right attitude.
As an example of an emo outfit, wearing band and graphic shirts are a staple of Emo style (at least it is a good sign), as are skinny jeans, beanies, and chunky sneakers (For guys is it often with studded belts and cargo pants).
And for instance, for the bottom, we find a pair of ripped fishnet tights or plaid skirts.
Even though Emo fashion covers specific types of clothing, it also calls for creativity so don't be afraid to try new things and push the limits for new styles.
Creativity is a true aspect of all styles, but it is even more true with Emo fashion specifically because of the introverted side that only wants one thing which is expressing itself.
This is why you do not need to perfectly copy a style, as each and every one of you is unique, everyone can bring a bit of themselves through their outfit, which is implicitly what Emo fashion is expecting of you (you might not even need to search that far).

3. Understanding Emo
Emo Is Firstly Defined By The Music They Listen To
Emo is a subgenre of punk rock that arose in the 1980s. Emo music is characterized by its confessional lyrics and emotive vocals.
While Emo music is often associated with teen angst and depression, it can also be uplifting and cathartic.
For many people, understanding emo is about understanding their music and while a lot of groups can fall into the emo section some are not the most common ones are Avril Lavigne and My Chemical Romance they are not emo bands (if you want to know which bands are emo go to this is a good site: http://isthisbandemo.com/).
That said this is not necessarily the point, Emo music often deals with personal struggles and heartbreak, making it relatable to many listeners.
In a way, emo music can be seen as the soundtrack to an adolescence spent searching for identity and understanding.
For those who identify as Emo, the music provides a sense of community and belonging.
It is a space where they can feel understood and express themselves freely.
While the Emo label has often been used as a way to dismiss and ridicule, for many people it is a source of pride and solidarity.
What we love about Emos is that they are facing intense and difficult emotions that make them quiet, sensitive, and introverted individuals, and most people will think that because of it they will do their best to look like everyone else, so people leave them alone but NO.
On the contrary, even though Emos are sensitive and introverted, they have the courage to wear different clothing than everybody else and not shy away from the fact that they feel different from the rest of the group.
The Music Simply Reveals What They Feel
The Emos are directly linked to the music they listen to, most Emo bands and songs can be associated with darkness, but it is a specific kind of darkness.
Goth and Emos subcultures share a dark side, but the nature of their darkness is completely different from one another.
To oversimplify both goths and emos are the types of people that prefer to be left alone but their answers would be different if approached by an unwanted person:
The Goth would say: Leave me alone or darkness will fall upon you
The Emo would say: Leave me alone because your presence makes me feel anxious
This is to explain that Emos have intense and deep emotions that they try to control the best they can and let loose when listening to music.
This is also why the music is a key element to Emos because it helps them "finally" express what they feel inside them and use music to purge whatever feelings they had at the time like sadness, anger, loneliness, etc…
By the way, as the teenage years are considered to be a difficult phase for humans, no wonder most Emos start to express themselves when they are teenagers, it is something we can all relate to.

4. Understanding Emo Style
Emo Fashion And Style
Like we said above, the Emo look has a darkness to it but fashion-wise it is not as dark as goth can be.
You will clearly see some similarities between the two but the area where both worlds collide is not that big.
For both, you will see black makeup and black clothing, but you will never see, for instance, vintage clothing on an Emo girl or Emo boy.
Furthermore, Emo Fashion has evolved over the years and Emo style has come a long way since the days of skinny jeans and black Converse.
It is still about self-expression through clothes and accessories but nowadays Emo fashion is often more playful and colorful than before.
Emo style is also about more than just clothing; it's about hair, makeup, jewelry, and even piercings. Whether you're an Emo kid or just want to experiment with your style, there's no wrong way to do it.
Emo Hair
Hair Colors
Most emos hair is either completely dark, red, blue, or pink, or it is dark with some dye work, the most common ones are dark with red or dark and blue or rainbows colors.
Obviously, there are no specific rules but the Emo style plays mostly around those colors.
Hair Fringes
As explained, the most prominent traits of Emos are being shy, quiet, introspective, and distant this is why the hair bangs make sense with the overall style.
Hair bangs are a way to hide behind your hair and stay somewhat mysterious and away from eye contact.
This does not mean that your hairstyle has to have bangs, this style is part of the Emo culture but nowadays, there are many different emo hairstyles that do not involve bangs.
Some even dare short hair, which is also an emo style that works pretty well if you know what you are doing.
So do what you feel is best for you, this is the point we are trying to make an Emo style is not about short or long hair but an overall look.
Emo Makeup
Emo Makeup is worn by both guys and girls and is usually very dark and Moody and while it is usually dark and intense, it can also be soft and pretty.
Emo makeup is usually dark and dramatic, with stark black eyeliner and eyeshadow.
Lipstick is often bright and bold, in shades of red or purple.
And the foundation is often heavy, to create a pale, ethereal look.
Emo makeup is about more than just looking good it is also another way to be very creative and unique.
Emo Jewelry
Once your makeup is down there is nothing better than completing your look with some nice emo jewelry.
Whether you go for a simple pair of black stud earrings or a delicate bracelet with an intricate filigree design, emo jewelry offers a wide range of options to suit any emo styles.
Often dark and gothic in style, with black being a popular color, emo jewelry typically consists of necklaces, bracelets, and rings made from materials like leather, silver, and black metal.
It also often features dark gemstones like onyx and obsidian.
The style of emo jewelry is unique and eye-catching, and it can be a great way to express your personality.
If you would like to get inspired by some emo jewelry we handpicked unique and cool items here so you can finalize your look.
Emo Piercing
Emo piercings are usually located on the lip, eyebrow, or nose.
They can be simple or complex, and they often involve multiple piercings; they are usually done with a thin, delicate hoop.
This type of piercing is very popular among young people, and it is a great way to show your unique style.
Emo piercings are not only fashionable, but they also have a deep meaning.
They also can represent the pain and suffering of the wearer.
In a way, they are a way to express your innermost emotions, and they can be a beautiful and empowering experience.

5. Difference Between Fashion Emo Goth And Fashion Egirl/Eboy
As the question is often asked and people mistake one for another, we wanted to let you know our view on the difference between Emo, Goth, and Egirl/Eboy.
Goth and Emo are much closer than Egirl but for the people that know nothing about it, they do think they belong on the same spectrum fashion-wise.
The difference between goth and Emo is the fact that emo comes from emotive hardcore while goth comes from gothic which is fairly often identified as a vampire, valedictorian, vintage type of fashion.
People can mistake Emo and Egirls/boys because of the way they dress, but there is a big difference between the two.
Emo like its name alludes to (Emotive) comes from a deep emotional place most of the time identified as sadness, anger, loneliness, etc…
While Egirls took a lot from Emos in terms of fashion, it comes more from a playful place than a deep emotional origin.
Some say that Egirls and Eboys are like Emos without the emotion attached to it, this is also why Egirls and Eboys have much less hair covering their faces than Emos does.
While we think this is a clumsy shortcut it can explain to some level why they are so different.

6. Emo Outfits Accessories
Emo accessories are the perfect way to complete your look.
With so many different items to choose from, you can easily find the perfect accessory to suit your style.
Whether you're looking for makeup, jewelry, or hair dye, there are plenty of options to choose from.
And, with so many unique items available, you can easily find the perfect accessory to complement your look.
So, whether you're looking for the perfect finishing touch to your outfit or just want to add a little something extra to your look, emo accessories are the way to go.
Leg Avenue Women's Industrial Fishnet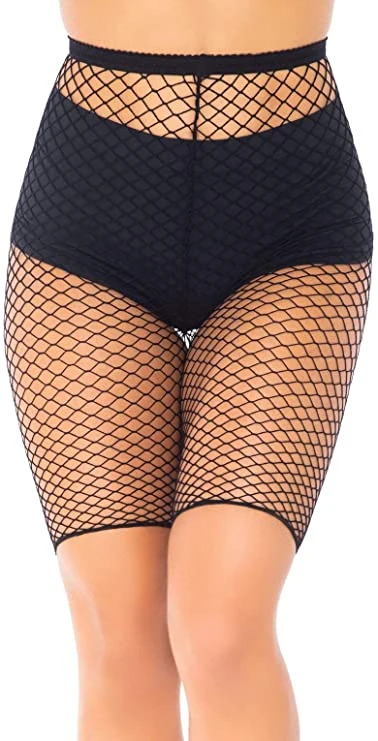 Valila High Waist Tights Fishnet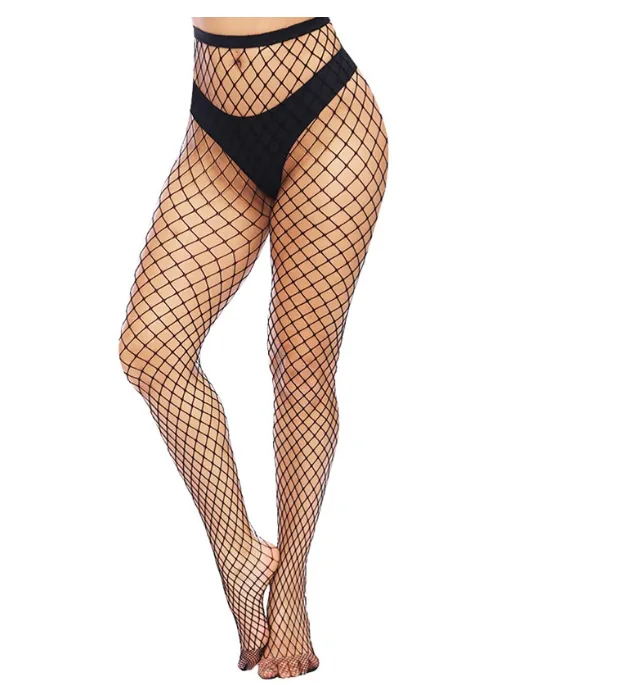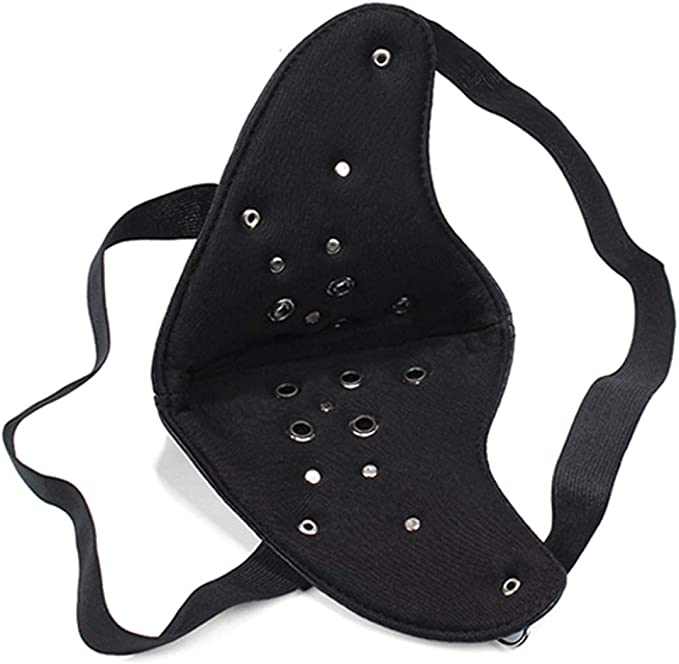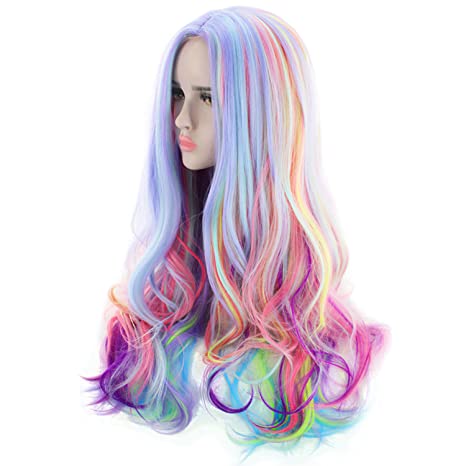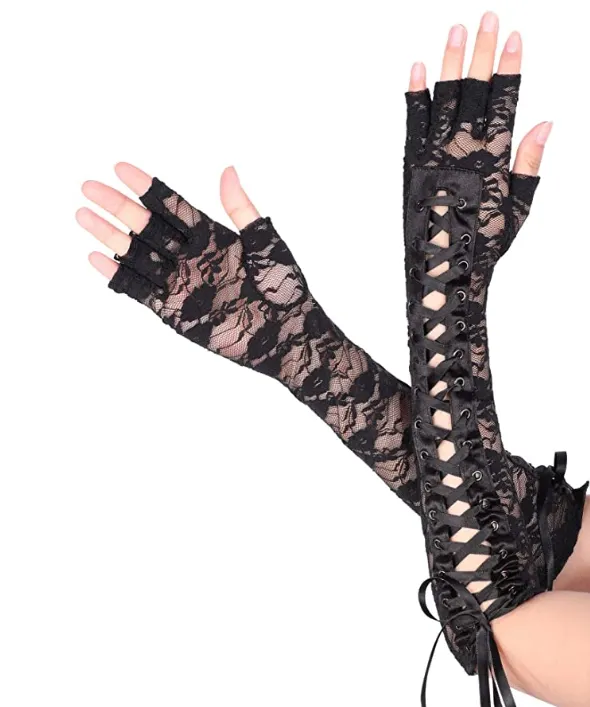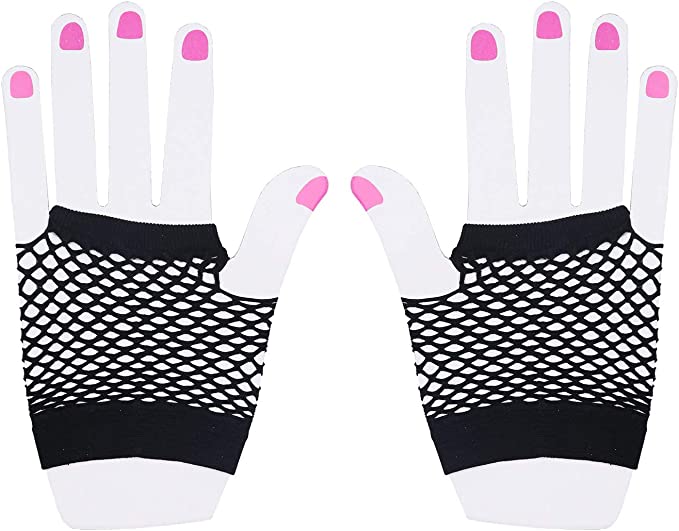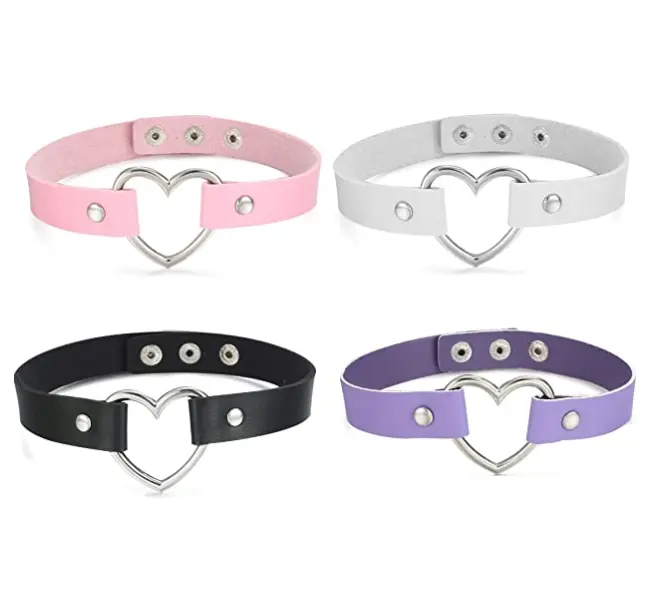 Vintage Punk Goth Studded Rivet Pu Leather Collar Choker Necklace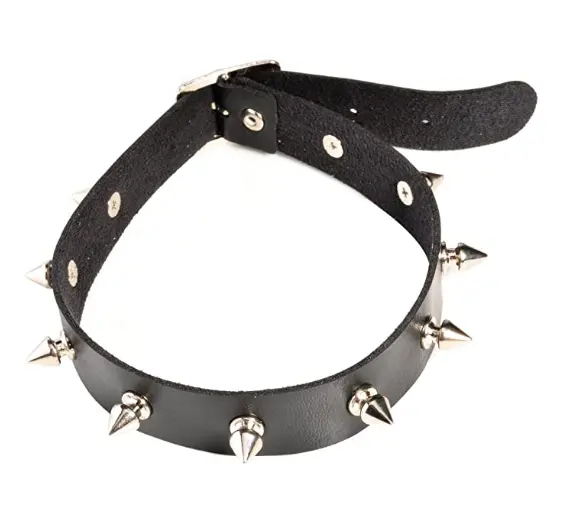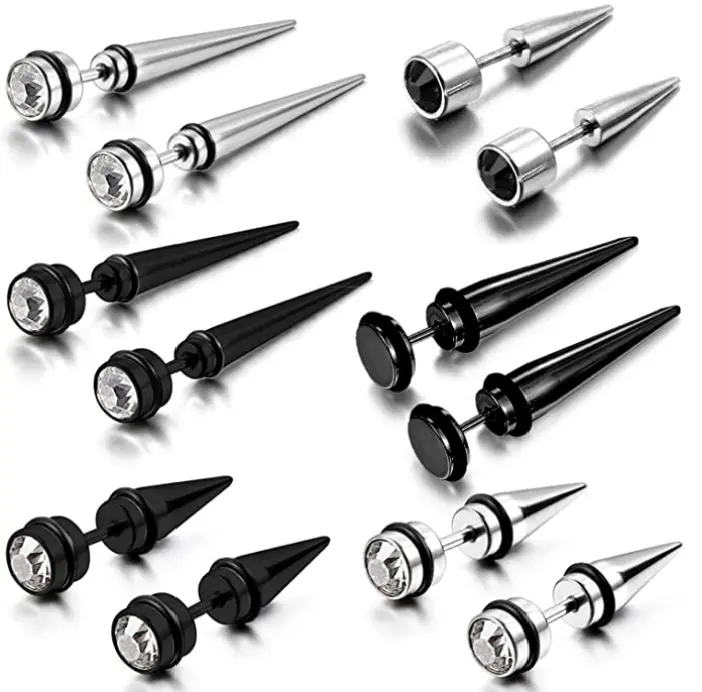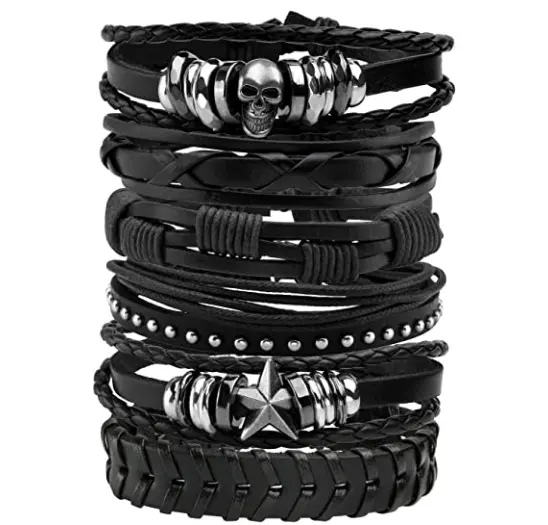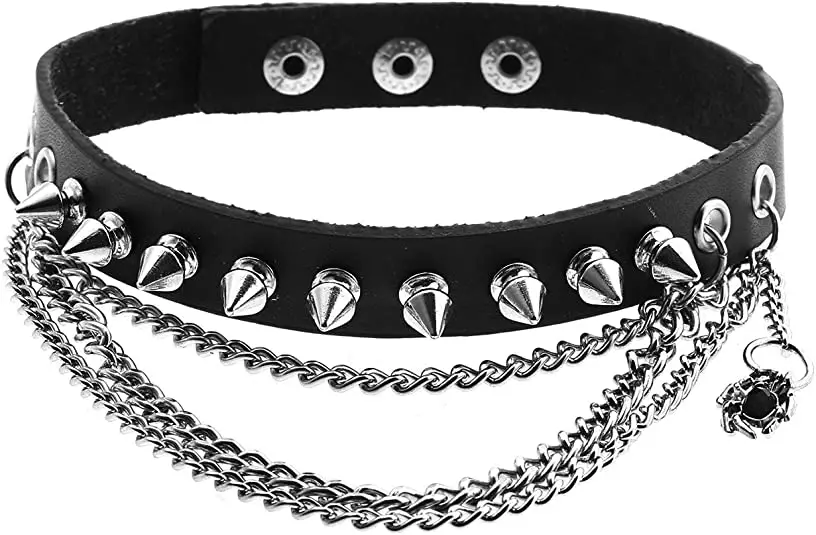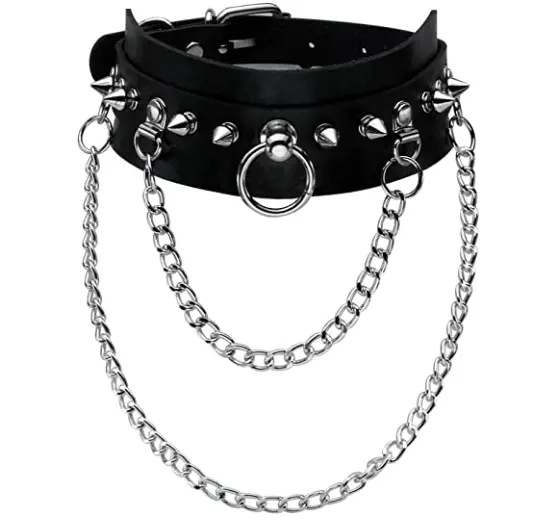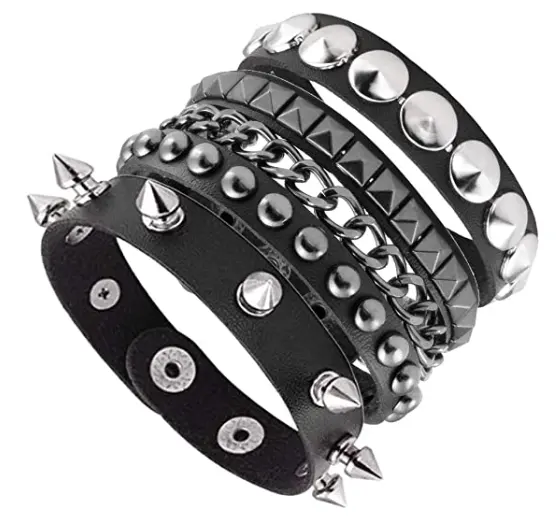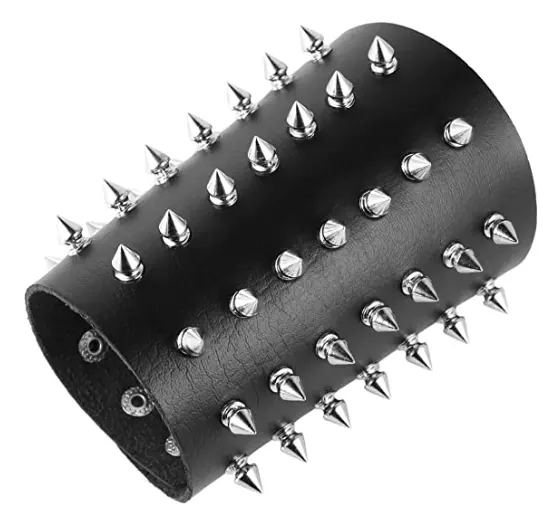 Necklace/Skull Feather Necklace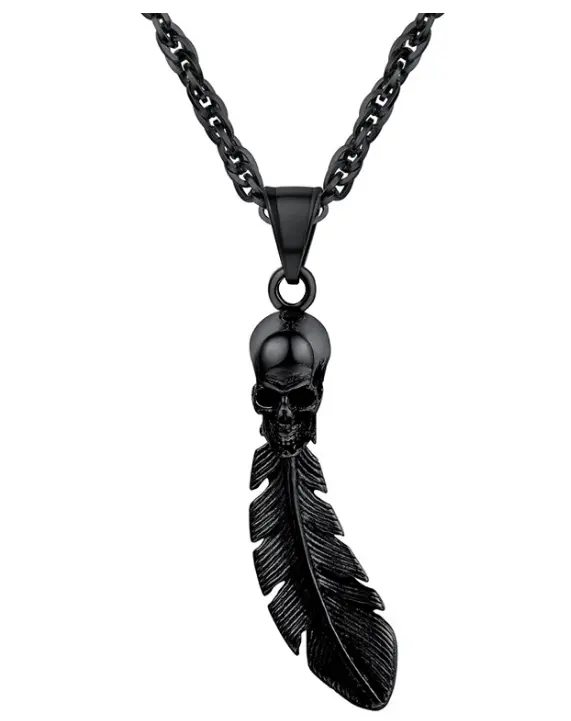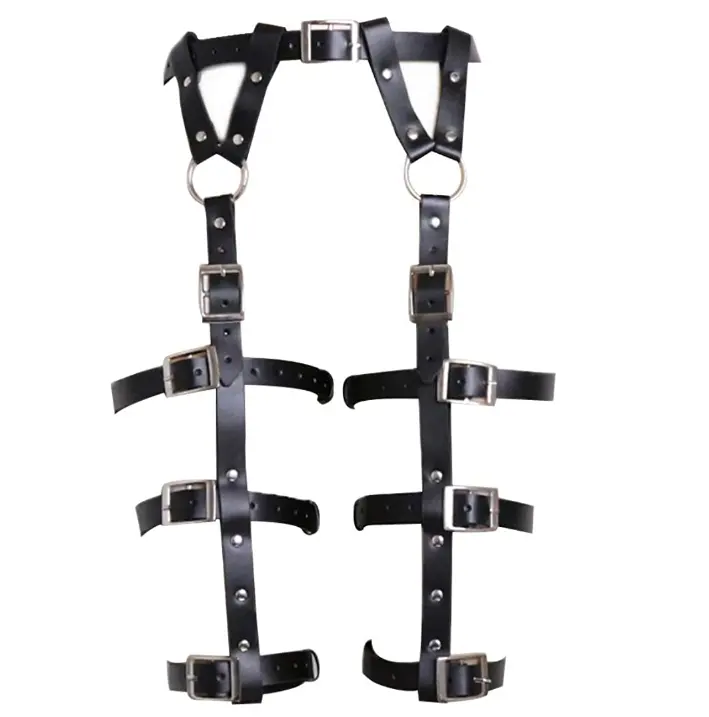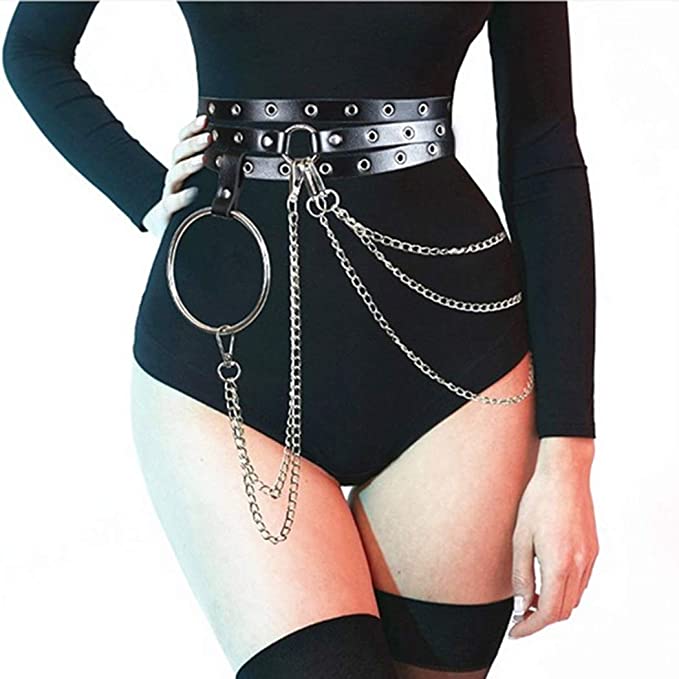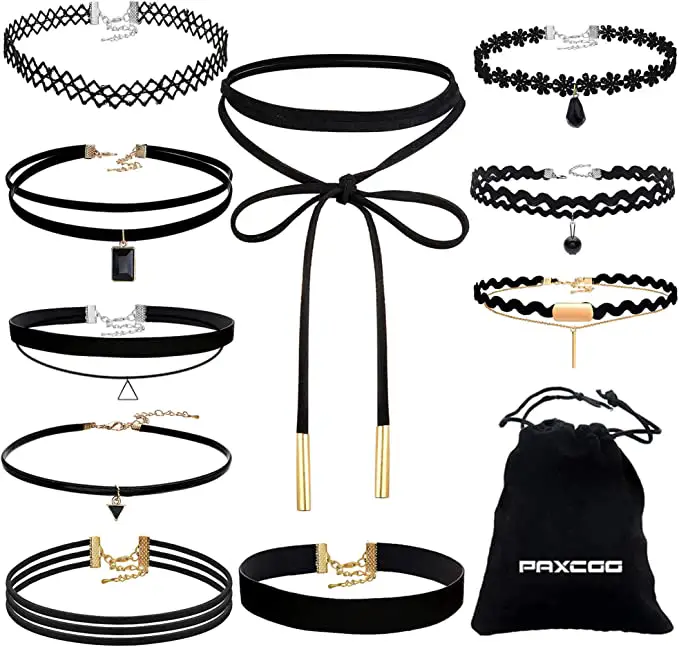 7. Conclusion And Inspiration
Emo fashion is all about self-expression, and that's why it's so great – there are no rules!
So don't be afraid to experiment with different looks and styles.
Try out some of the ideas we shared in this post, or come up with your own spin on Emo fashion.
As long as you feel comfortable and confident in what you wear, you can rock any look.
So go ahead and embrace your unique style( don't be affected by what society tells you to look like whether it is through movies or ads you are better than this) – after all, that's what makes you special!
If you are looking for more black clothing click here as we have a dedicated selection.
If you are looking for more steampunk outfits click here for a dedicated selection.
If you are looking for more goth outfits click here for a dedicated selection.
If you are looking for more white clothing click here for a dedicated unique selection.
If you are looking for more see-through clothing click here for a dedicated selection.
If you are looking for more Techno type of style outfits click here.
If you are looking for more Alt clothing click here.
We hope that this article helped you or saved you some time in your research.
Have a great event!