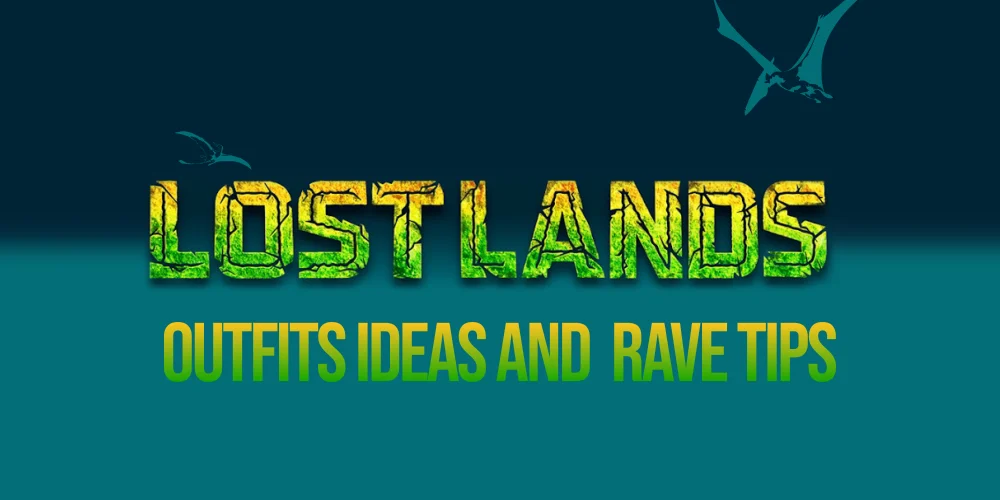 As a raver, there are some things you should know before attending the Lost Lands Music Festival. This guide will help make sure you have everything you need to have the best time possible.
If you're a raver, then you know that the Lost Lands Festival is one of the most highly anticipated events of the year.
This massive camping music festival takes place in the beautiful mountains of Colorado and features some of the world's top DJs and producers.
As excited as you may be to attend, there are a few things you should keep in mind to ensure that you have the best possible experience.
Here is a guide that will give you great outfit ideas for the event and a great list of tips you should know before attending the festival.
Lost lands is an amazing experience, and following these tips will ensure that you have the best time possible!
Special notes: All items that are listed, are the best products on Amazon as they are all at a minimum of 4 stars out of 5 and above.
We want you to get the best out of this post by saving you some time in your outfit research and finding great items for cheap.
1. What is lost lands?
Lost Lands is an annual festival held in the United States that celebrates electronic dance music (EDM) and culture. The festival was founded in 2015, and it takes place in Thornville, Ohio.
Lost Lands features a wide variety of EDM genres and artists, as well as other music festivals and attractions. Lost Lands also offers camping and amenities for attendees.
In previous years, Lost Lands has featured headliners such as Excision, Seven Lions, Zeds Dead, and Diplo. Lost Lands is known for its positive atmosphere and community involvement.
The festival is dedicated to bass music and features a wide range of artists from all over the world. Lost Lands is also known for its impressive dinosaur-themed production, which includes life-size dinosaurs, pyrotechnics, and more.
In addition to the music and production, Lost Lands offers a variety of other activities, such as yoga classes, art installations, and workshops.
Whether you're a fan of bass music or just looking for a unique festival experience, Lost Lands is definitely worth checking out.

2. How To Prepare Lost Lands and what to wear?
Start planning now, a lot of gear and items are needed, so the quicker you start the better to make sure you are covered.
Start reviewing what you already have and what you need to buy. A good tip is to buy maybe one or two things per week until you have all the things you need.
That is so you plan things little by little to make sure you are not getting lost in preparation, and also, so it is not too hard on your credit card.
Prepare Physically
This is worth mentioning because Lost Land's venue is a bit different from other festivals.
Legend Valley is the hilliest and steepest festival venue we ever have been to.
So if you can start either exercising your body or going on hikes before the event to get ready physically, you will thank yourself later.
Do not go for a big hike right before the event though, but leave a good 48h of no exercise before going, so your body had time to rest before the big event!
Once on-site, we recommend stretching your legs and back in the morning and at night.
The idea here is to get your body ready to hike up and down hills every morning and night because that is what you will do.
Have great comfortable shoes
Great sneakers or hiking shoes are a must! Make sure they are already broken in first.
The ideal would be to have great, comfortable hiking shoes. If you have them that is great, and if you don't here is our hand-picked shoes that would be great there (break them in before the festival!!)
For women, those are the most comfortable hiking shoes
Men best hiking comfortable shoes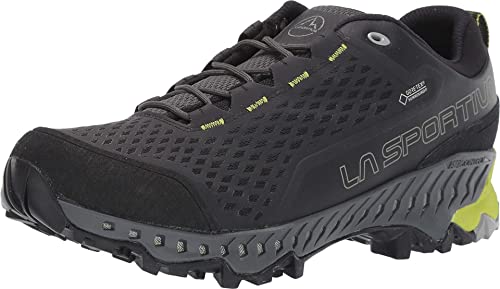 If you are prone to blisters when you stand or walk for too long, we encourage you to prepare your feet for the event with some adhesive moleskin. That way, you will be able to prevent them, or if they do appear, it will be minimal.
Have an extra pair of good socks
You will probably never get enough of them. We usually recommend taking about 2 per day, so if it is rainy you can have a fresh pair of socks when the night falls and the same thing if it is sunny as you will sweat.
Check the weather
The weather has a big impact on how things will unfold, and you need to be prepared for whatever Mother Nature might throw at you, especially for camping music festivals.
Even though, knowing the weather will drastically help you to pack and organize your stuff.
Your best bet is to pack for all types of weather, so you will be able to face, cold, heat, mud, rain, and dust with no problems.
Ohio weather is notoriously unpredictable. In the span of a single day, you can experience all four seasons. As a result, it's important to be prepared for anything when you attend Lost Lands.
While the festival takes place in the fall, temperatures can range from hot to cold, dry to wet, to even stormy.
Prepare for the cold
Your best option for the cold is layering so bring multi layers that you can remove based on how hot you are at the moment.
A windbreaker is perfect for layering as it keeps really well your warmth with you and it can easily be folded up small and stored in a backpack.
Prepare for the rain
Bring a poncho or a great raincoat.
Prepare for the heat
There are many water fountains around the festival, but we recommend you bring your own refillable water bottle or Camelbak.
Camelback is a great option because you can keep yourself hydrated at all times and because it has pockets you can use and free your hands, your shorts, or pants pockets.
Also, it will be quite important to protect your head as you might not find shades close to the stage so, bring a hat or a cap.
Sunglasses are a must during a sunny day, and they are also great if you feel the light effects during the night are too much.
Prepare for the dust
And don't forget a face mask or bandana to protect your lungs from the dust.
Prepare for the mud
Ankle boots are great for Lost Lands because if it does rain and gets muddy you will be much more able to hike than with a full rain boot.
If the mud is just too much and goes too deep only a full rain boot will do the trick, so have to make sure to check the weather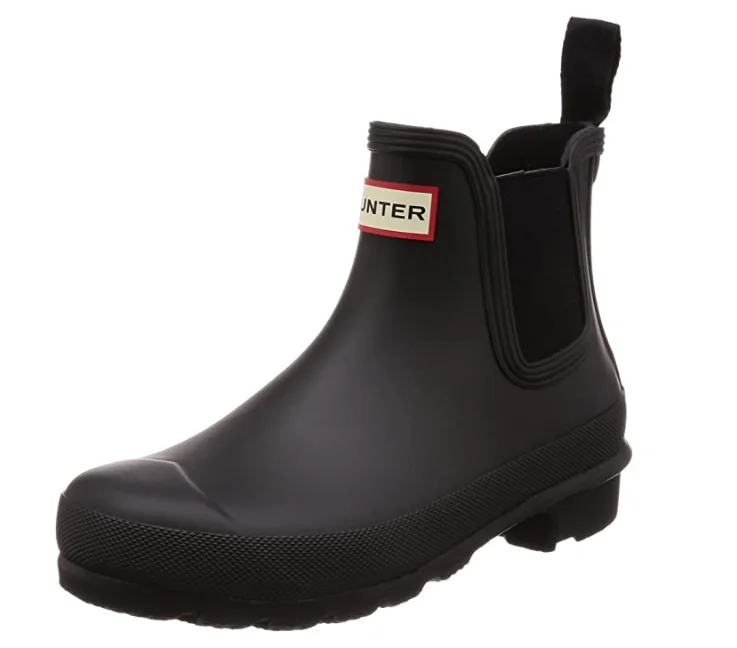 Prepare for the sound
Bring and wear earplugs!
Even though they provide earplugs, they are fairly good quality, we recommend buying higher quality and that is high fidelity. Ear protection is so important, so bring and wear them.
By the way, we recommend wearing them before arriving in front of the stage, otherwise, you might think you are losing too much of the juice.
Ideally, your earring is already used to those earplugs, so when the music drops you don't feel like giving up and not putting them.
We recommend taking High Fidelity earplugs because it lowers the volume of the sound while removing the frequency that could damage your ears. Like the one below:
And speaking of backpacks, make sure yours is big enough to carry all your gear.
Lost Lands is an amazing festival, but prepare for the weather, and you'll have an even better time.

3. Lost Lands Outfits Ideas?
For those who are hesitant or self-conscious, music festivals are without a doubt the ideal place to force yourself to dress outside of your comfort zone; it's a fast way to build a more positive body image.
At the Lost Lands festival, you can decide to wear casual clothes or go into more rave-like outfits using the theme of the festival (dinosaur) or simply rave style.
You'll be in good company no matter what you choose to wear because the people at the festival come in all shapes and sizes, and they're all there to have a great time.
There's no judgment at a music festival, so you can feel free to express yourself however you'd like.
Let loose and enjoy yourself – you might be surprised at how good it feels to let go of your inhibitions and just have fun.
If you are looking for outfits to go with the theme, here is our selection below (if not more ideas and inspiration here):
Women Sexy Snake Dinosaur Skin Swimsuit
Now like we said, some will want to stick to the theme of Lost Lands, but others will use this opportunity to simply go ravey, if you are not into Dinos for your outfit, here are our best picks for you:
If you are looking for some inspiration, click here: Best Rave Outfits Ideas And Inspiration
If you are on a budget, click here: Entire Rave Outfits Ideas Under $50
If you are a beautiful curvy woman, click here: The Ultimate Rave Outfits Inspiration For Plus Size
If you need warmer rave outfits, click here: Raves Outfits List For Winter Or Cold Weather
If you want to match outfits with your loved one, click here: Matching Rave Outfits Ideas For Couple
If you are a dude, click here: Finally A Great Rave Outfits List For Guys

4. Lost Lands Camping Tips And What To Bring
When it comes to camping, better to overpack than to under-pack.
Camping music festivals is the perfect opportunity to get away from it all and enjoy some quality time with nature.
However, if you're not prepared, it can also be a recipe for disaster. That's why it's important to pack smart and bring along everything you need to have a safe and fun camping trip.
Lost Lands has made a wonderful job in listing all the necessary items you need for camping, have a look below. We recommend you print it to see where you are in terms of packing.
What we listed below are all of our gear that we use, items you will find on this above list. And we also added a few extra products and tips regarding camping, so you are completely and fully ready to camp at Lost Lands.
As soon as you arrive at your campsite say hi to your neighbors
The very first thing you do, before even you start setting up camp, is go up to your neighbors, and introduce yourself! Still one of the best ways to make friends!
Bring a camping stove with extra food and water
Bring along extra food and water: It's always better to have too much than too little when camping. Be sure to pack enough food and water for everyone in your group, plus extras in case of emergencies.
Bring a camping stove: If you plan on cooking while camping, be sure to bring along a camping stove and all the necessary supplies. This includes pots and pans, and utensils.
Get ready for the cold
We recommend bringing an extra blanket or two for the night, and also bringing hand warmers and warm clothes.
Get ready for the heat
Bring an extra sheet in case you are too hot in your tent.
Bring sunscreen to avoid any sunburns and if you are prone to chapped lips bring chapsticks.
Get ready for the rain
A towel or two would probably come in handy, especially if it's supposed to rain
Bring extra towels, by doing so, you will not use the one you use for the shower to dry yourself if it rains or pours during the event.
Garbage bags
Garbage bags are live saviors and have multiple, so you can sort your trash, and if you have forgotten your poncho or raincoat you could make your own with garbage bags. Not the style you were looking for, but they will help you stay dry!
Not to mention that you can then put your wet clothes or muddy shoes in a bag to avoid tracking mud in the tent.
Sleeping and living on-site
Bring a tent and if you can also bring 3 tarps.
One to layout as a floor on your campsite,
one for the square top
one extra if any need for extension, whether on the ground or for the top.
If you have a canopy tent bring it as well or he is a great one:
Lawn chairs can be considered luxury items, but there is something to just lay back on a chair in the morning and stretch or take a nap…
This is of course not mandatory, but it is a great way to sleep off the ground to avoid any bugs or, if it rains, being far from humidity.
Tapestries ideas to create shade
or
Headlamp for when you go back to your tent, or at night at your tent location or simply when you need to go to the bathroom at night (it will save your life)!
Also, speaking of the bathroom, bring toilet paper.
Bring your own shower
Showers are extra, so if you are not playing on using the shower there, bring your own that can get heat up by the sun. Solar showers are amazing.
If you want to avoid shower all together dry shampoo, deodorant, body spray, and feminine hygiene wipes (works for both men and women of course) can do the trick to get you through the weekend.
Get a solar battery pack
If you really want your phone working all the time, get and bring a solar battery pack with its wire.
Bring baby wipes
Those are famous and are probably one of the most useful items you will bring. Whether is it to clean your body, your face, go to the bathroom, remove some sweat, etc…

5. Lost Lands Festival Tips
Bring giveaways to make friends
That is one of the oldest tricks in the book to make friends during raves. Giving and receiving even the smallest thing will bring the best vibe and will make people smile.
Make some Kandi bracelets, it will both spice up your outfits, and you can easily give them away. If you are wondering what kind of item to give away, here are some ideas below.
Type of product to giveaway:
Glow sticks
Gum
Kandi
cigarettes
lighter
wet wipes
hand fans
…
For beautiful curvy women bring baby powder
If you are a beautiful curvy woman or simply have big thighs, baby powder will prevent chafing, and it will make a difference as very long sweaty walks at Lost Lands will happen.
Establish a good old meeting spot to find your friends a bring a totem
At any big festival, it's easy to lose track of your friends. Even if you're in a group, it's tough to keep everyone together when there are so many things to see and do.
That's why it's a good idea to establish a meeting spot for each stage. That way, if you get separated, you'll know where to find each other.
You could also use a totem allowing you and your friends to find where they are in the crowd.
A flag or a totem is also a great way to find your camping area.
Don't try to rely on your phone, the network there is terrible.
For makeup and glitter people
Do not bring glass bottles as they are not allowed at the festival, make sure all your things are in plastic bottles!
Pack some snacks in your backpack
Granola bars, and alike. The security personnel should let you in with some.
Hydrate hydrate hydrate
Camelback or reusable water bottle, you just have to have either one of those with you.
Buy some merch
Yes, they are expensive but you will be happy to come back to the real world with a token.
Bring a hammock
This venue is just perfect for hammocks, you can put them anywhere you want and rest either close to the campsite or even not too far from a stage. As long as you have trees, you're good!
Remember to close your tent and hide your valuable
Well, we prefer you not to go to the festival with valuable items, but nevertheless, once you leave your tent, even though, thieves are much less present at Lost Lands than at other festivals, hide your things.
If you can get food from the festival and make your own.
The food there is expensive, but once you are on-site the sets are so back to back that you will not be able to get back to your tent and get some food ready before the next set.
So your best bet is to be able to do both!
Bring flow toys
And last but not least, remember to bring your flow toys, you will have plenty of space to do so.
We hope this article saved you some time and helped you in your research, we wish you an amazing event!
Rave save!