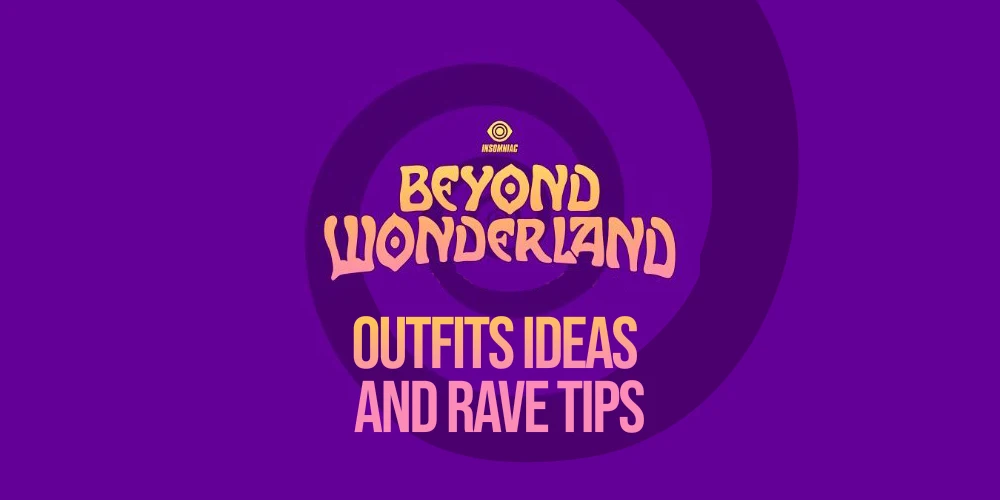 So you got those tickets! Beyond Wonderland is quite a treat!
In this post, we'll be giving you some ideas on what to wear to the festival.
We'll also be giving you some tips on how to prepare for a day at the festival, as well as what to bring with you. Stay safe and have fun!

1. What is Beyond Wonderland?
Beyond Wonderland is an annual electronic dance music festival, an immersive experience produced by Insomniac Events.
Based on the story Alice in Wonderland, Insomniac creates a unique and well-thought-out space for you to lose yourself in the rabbit hole.
The festival takes place in Southern, North California, and Washington and features multiple stages with world-renowned DJs and artists.
Beyond Wonderland was founded in 2010 and has since become one of the most popular EDM festivals in the world.
Each year, the festival attracts tens of thousands of music lovers from all over the globe.
Beyond wonderland is not a festival per se but a rave, a mainstream rave to be exact. This is why you will see Kandies and more colorful outfits.
Beyond wonderland is a bit like EDC as it is a multi-genre rave with house, trance, techno, dnb and so on.
2. What to wear to Beyond Wonderland?
Anyone who's been to a rave knows that comfortable shoes are a must. You'll be standing (and dancing) for hours on end, so you need shoes that will provide support and won't leave your feet feeling battered and bruised.
For instance, if you go to the SoCal event, NOS is all asphalt, so you want good shoes that are comfortable and have great arch support.
Vans and Converse might be comfortable during the first few hours of the festival, but after a while, your feet will start to hurt.
Dr. Scholl's arch supports are a great way to add extra cushioning to any shoe, making them more comfortable for long periods of time.
So before you start worrying about your outfit, make sure you have comfortable shoes that will last you all night long.
Great comfortable shoes
Either bring your best comfortable pair of shoes that you don't mind getting dirty or get a brand new one, but if you do so, you need to break them in before the event!
Find our best festival shoes pick below:
A Good Arch Support Can Really Help
This is not necessarily for everyone, but if you have back pain or foot pain from standing or walking for too long, having good arch support can save your day.

3. Beyond Wonderland Rave Outfit Ideas
One of the best things about Beyond Wonderland is that it gives rave-goers the opportunity to get really creative with their outfits.
While there are no strict rules about what to wear, many people choose to dress up in Alice in Wonderland-themed outfits.
This can include anything from a simple pair of bunny ears to a full-on Costume. Whether you're going all out or keeping it simple, dressing up for Beyond Wonderland is part of the fun.
So don't be afraid to let your imagination run wild and put together an outfit that represents who you are and what you love.
To be clear, of course, you can wear anything you want, you really don't have to follow the theme, we have seen absolutely every style of outfit out there, so do as you please.
The dates have changed over the year and now there are 3 beyond wonderland dates, one in SoCal that usually takes place in March, another one in northern California, and another one in Washington that takes place around September or October.
Whatever the location, the schedule starts around 3 pm and stops around 2 am, so for both it can get quite chilly.
This is why you will have to check the weather at the location you are about to go.
Remember that what usually happens is that when you are in the crowd and dancing you will get hot, but once you get out of the crowd and start cooling down or just going back to your car you will get cold.
This is why we recommend grabbing extra layers, so you don't get cold during the night and when you are not moving as much.
Here are some Beyond Wonderland Theme Outfits:
Top Beyond Wonderland Outfits
Women's Metallic Keyhole Cutout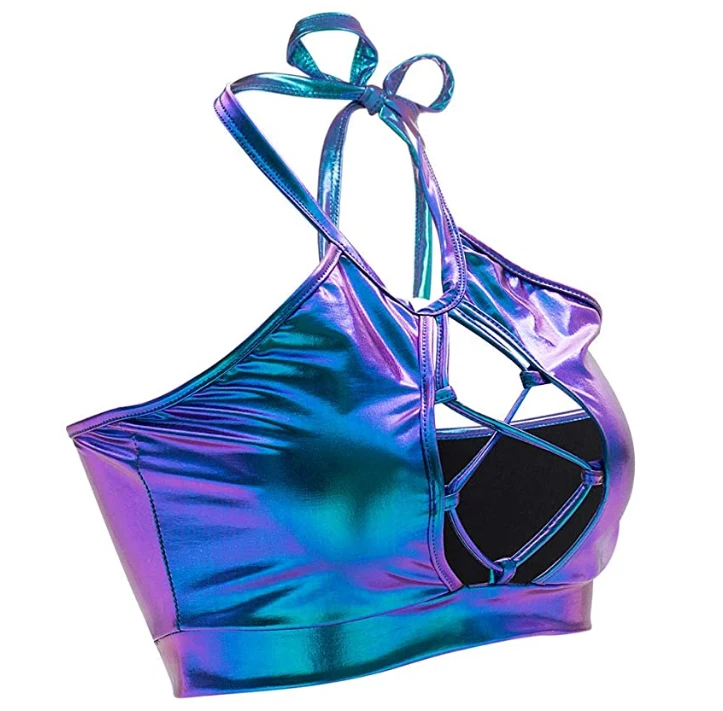 Women's Sheer Mesh Crop Bra Tops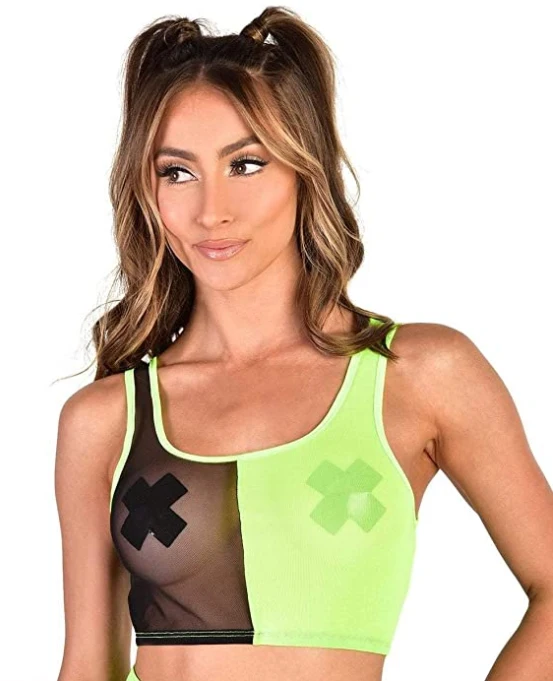 Women's Mesh Triangle Bra Tops Sheer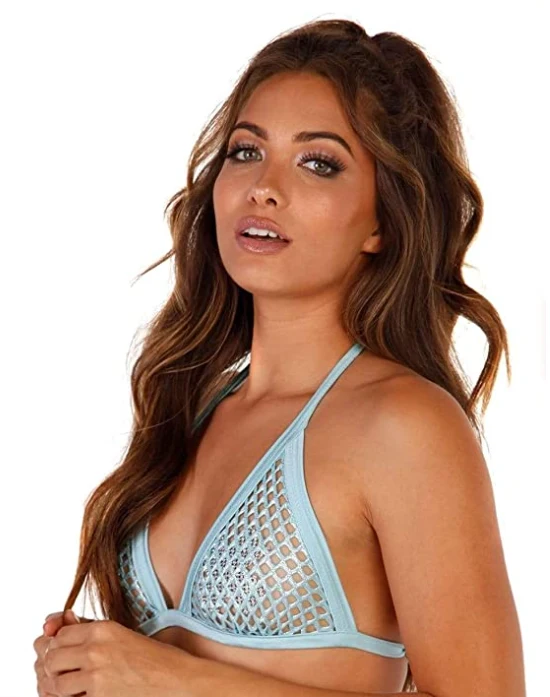 Women's Sexy Halter Fish Scale Sequin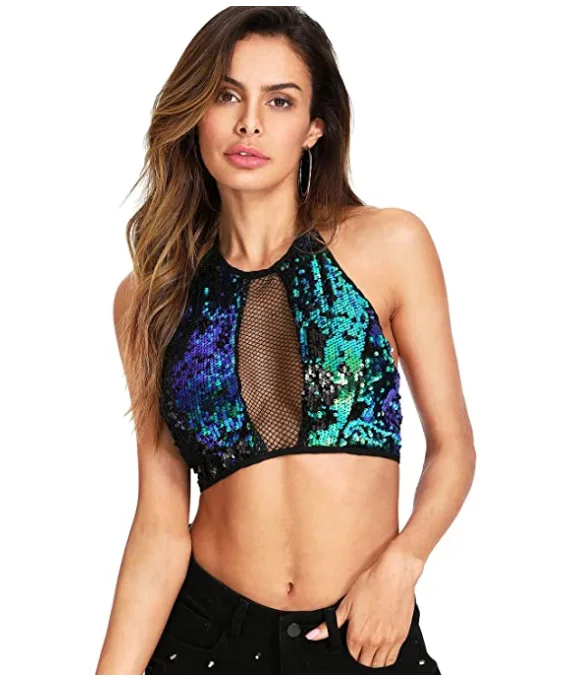 Women's Mesh Short Sleeve Crop Top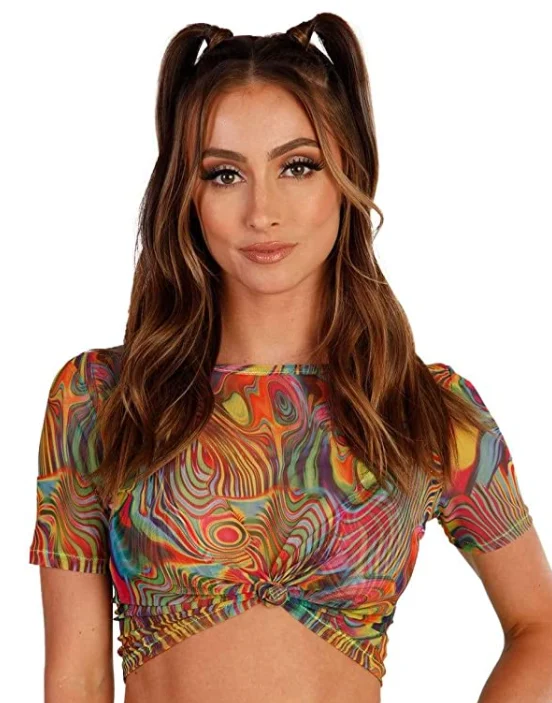 Rave Hologram Body Chest Harness
Women Shiny Star Tube Top Halter
Camisole Spaghetti Straps Tank Top
Mesh Tops Long Sleeve Sexy Tops
Women's See Through Fishnet & Mesh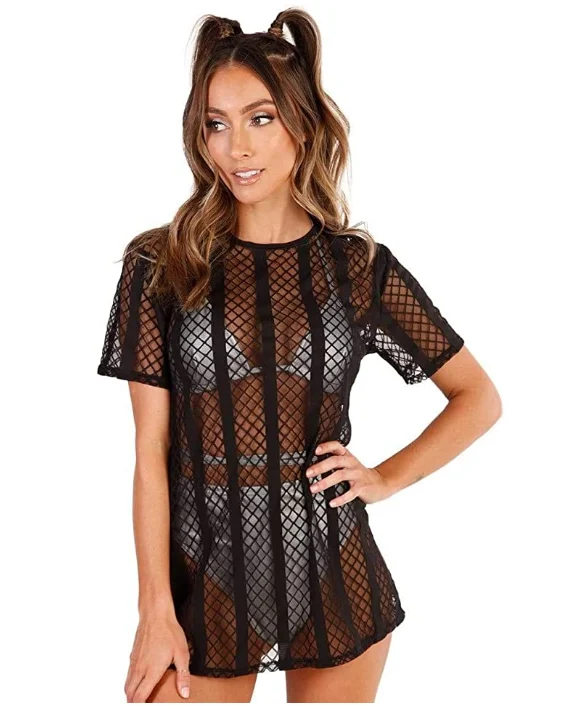 Women Sexy Hollow Out Long Sleeve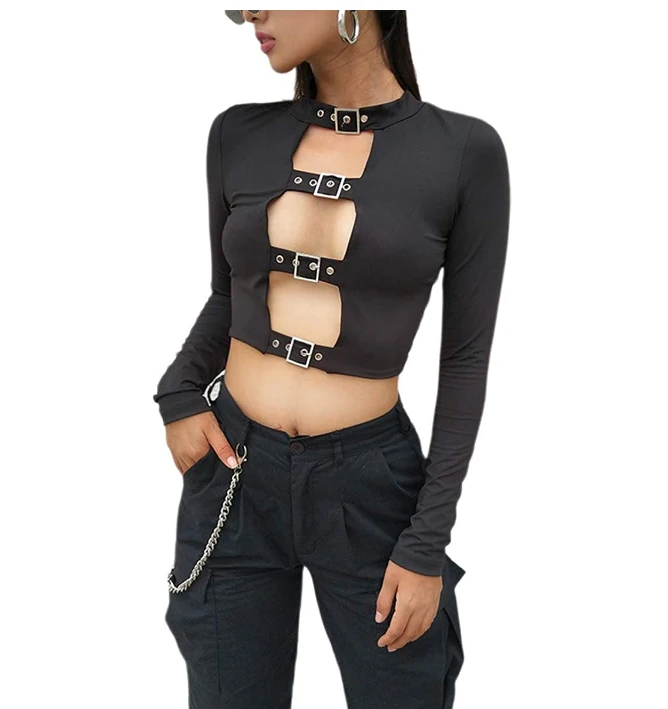 Women's Long Sleeve See-Through
Different types and colors are available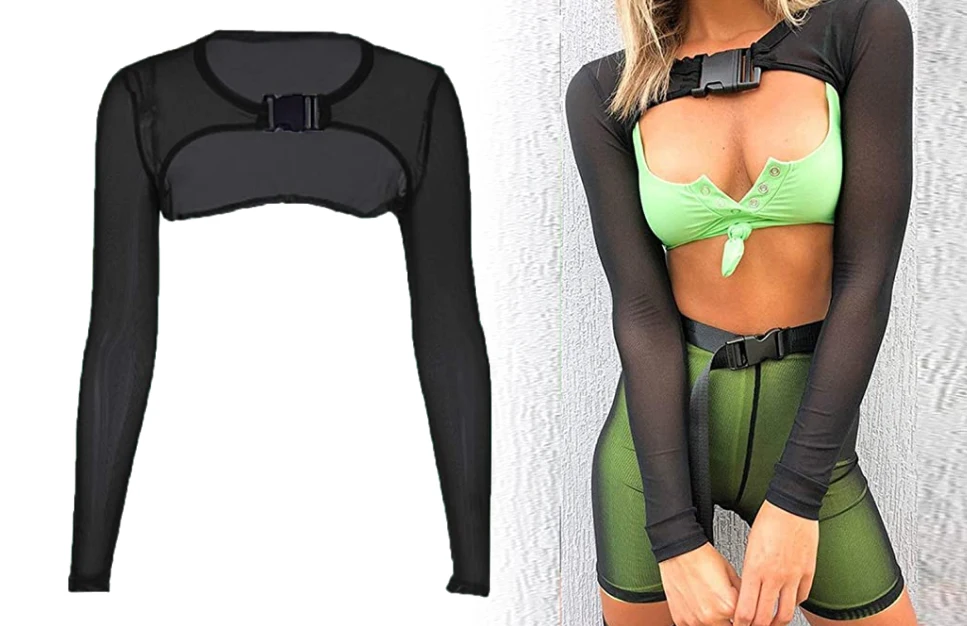 Women's Sheer Mesh Fishnet Halter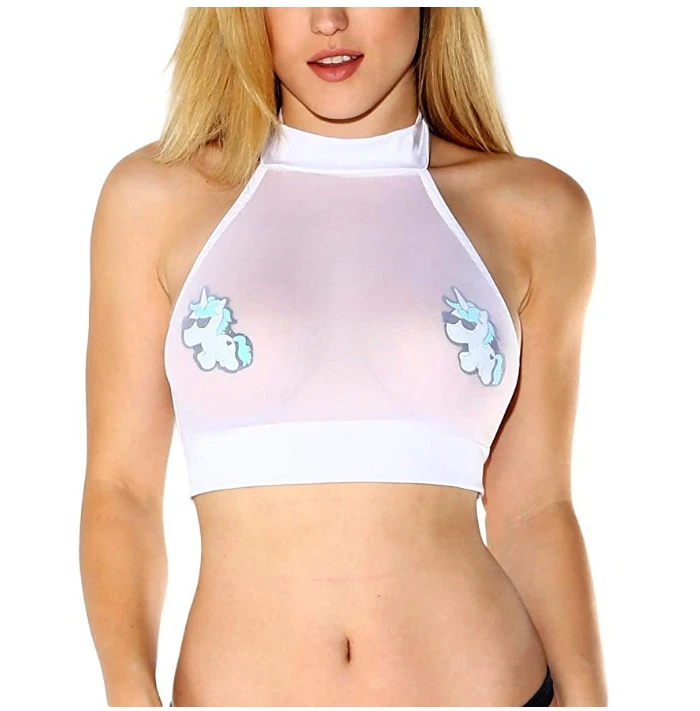 Women's Long Sleeve Industrial Fishnet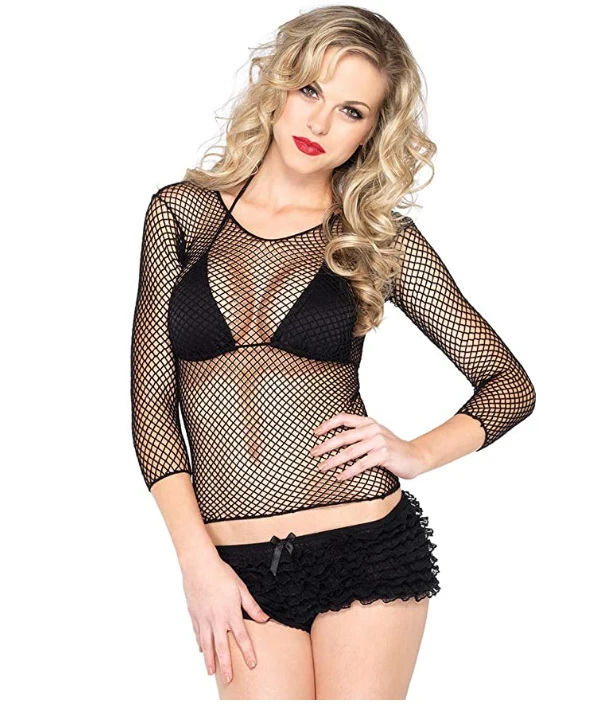 Women's Fishnet Crop Top Other styles and colors are available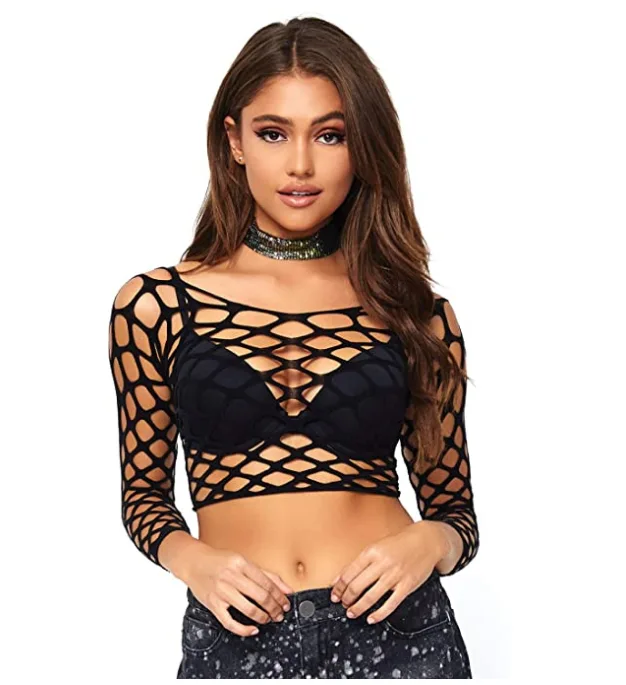 Women's Sexy Sheer Mesh Fishnet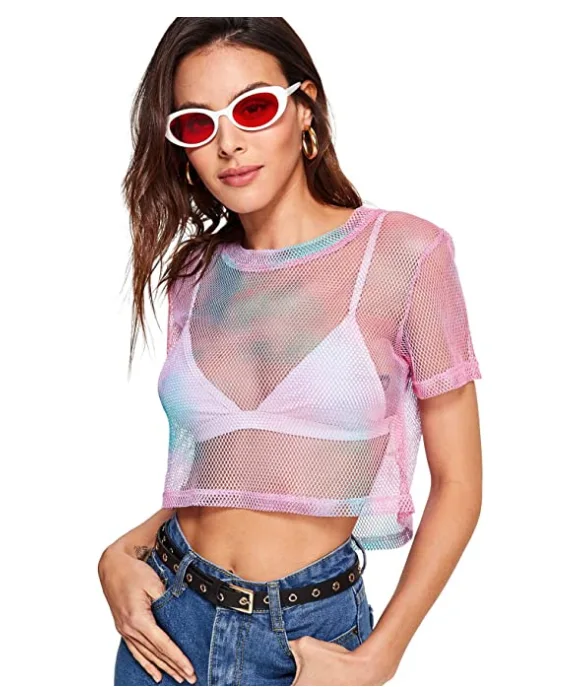 Bottom Beyond Wonderland Outfits
Women's Ultra Soft High Waist Fashion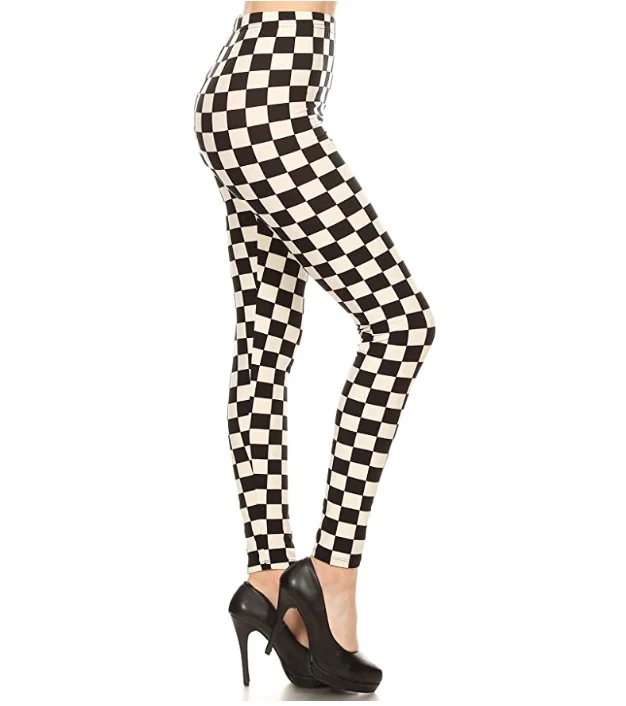 Holo Lace-Up Festival Booty Shorts
J. Valentine Women's High-Waist Short
Shiny Holographic Mini Skater Skirt
Joggers Pants for Women High Visibility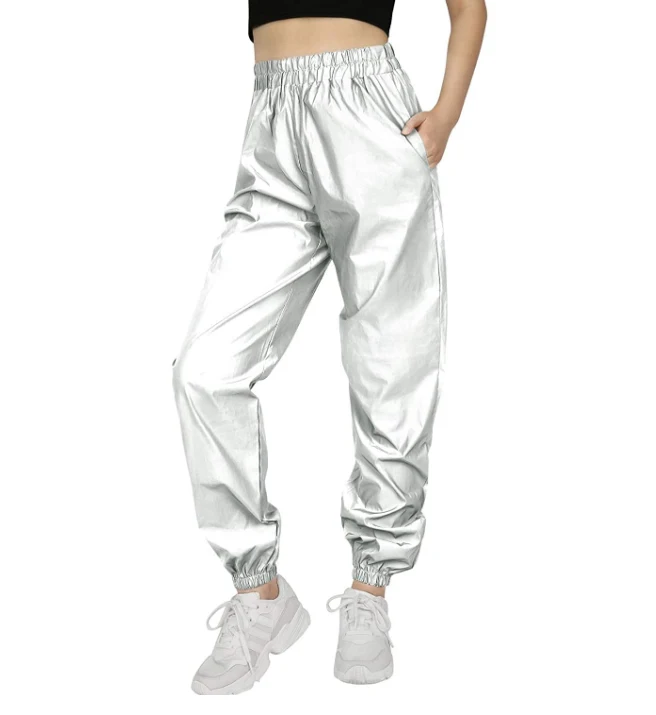 Women Joggers Reflective Rave Pants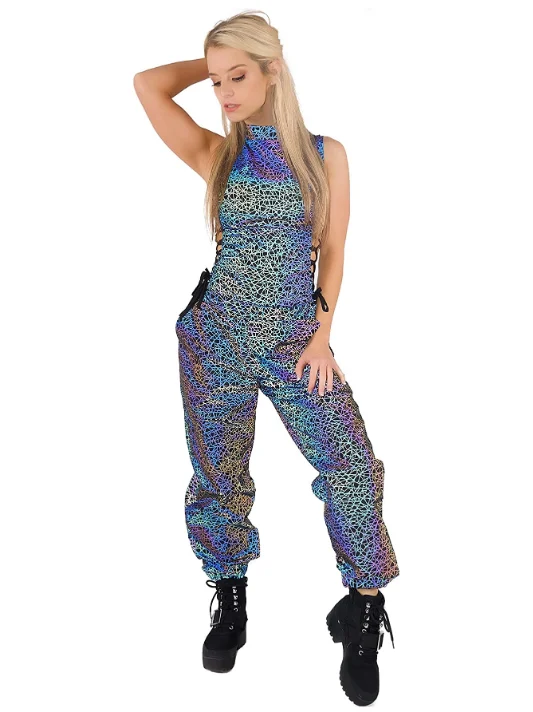 Trendy Design Workout Leggings – Fun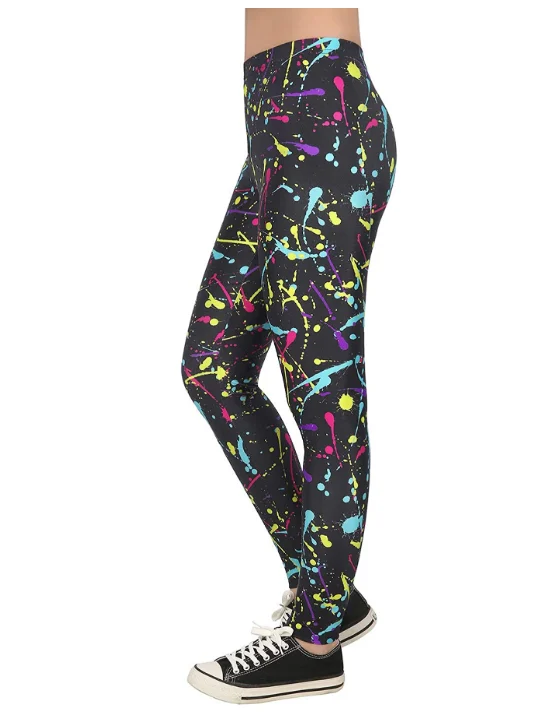 Trendy Design Workout Leggings – Fun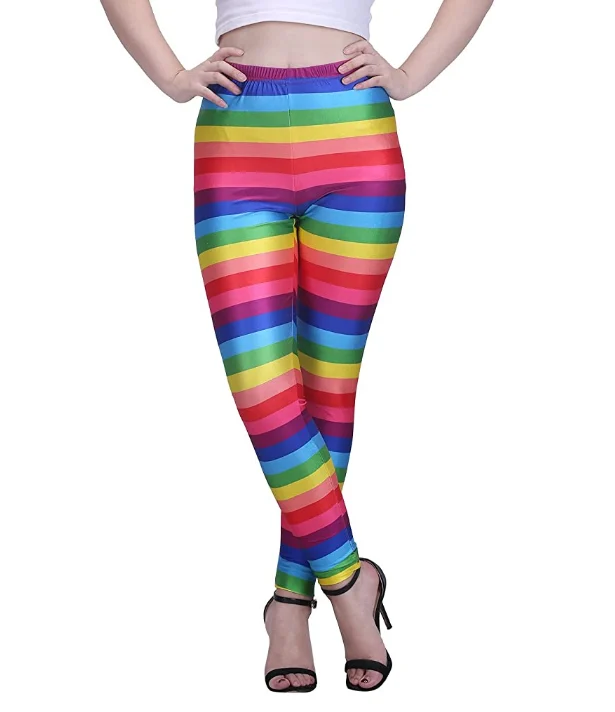 Trendy Design Workout Leggings – Fun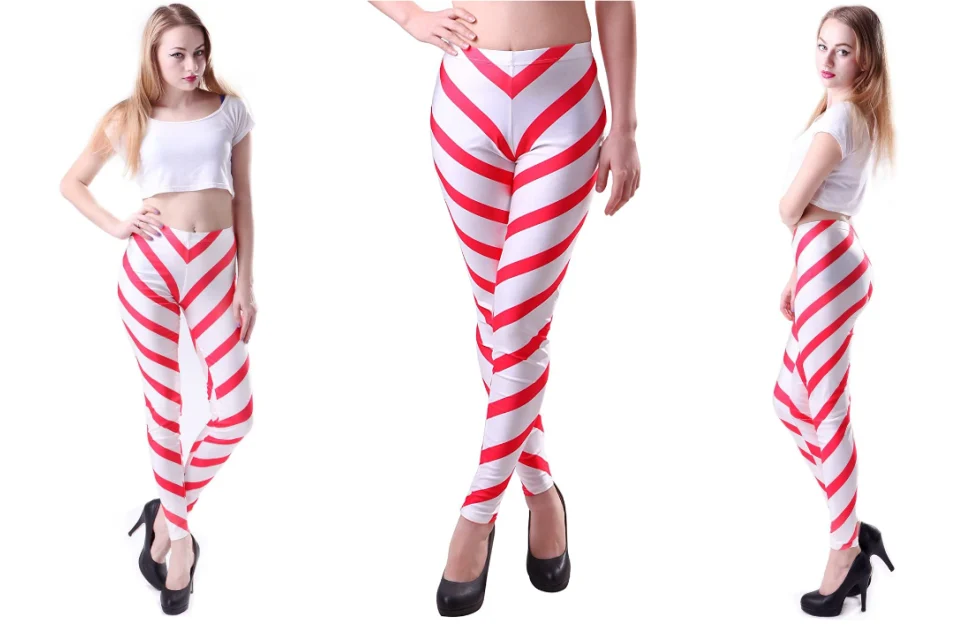 Full Beyond Wonderland Outfits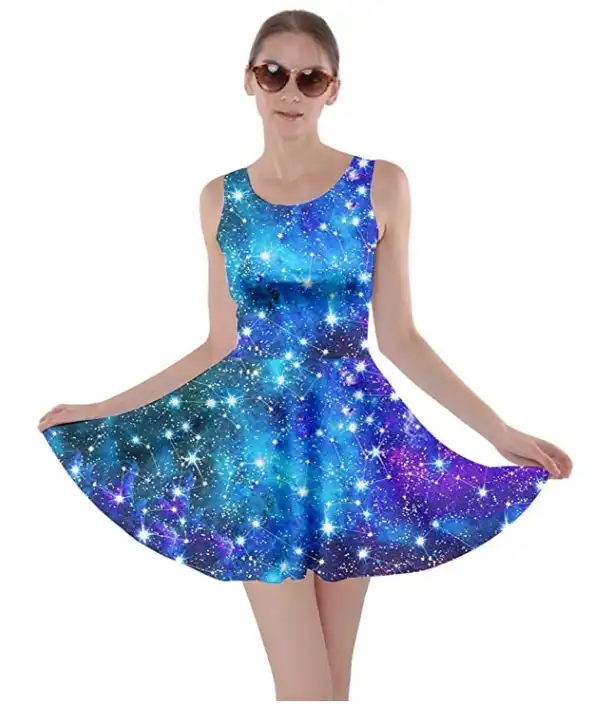 Women Holographic 2 Pieces Outfits Set
2 Piece Outfits Set Bra Top Mini Skirt
Hooded Crop Top Holo Sweatpant
Off Shoulder Crop Top Mini Dress
Body Chain Gold Bra Skirts Set
Bra Crop Tops with Mini Bodycon Skirt
Strapless Bandeau Tube Bra Top Skirt
Neon Shiny Hologram Strappy Bikini 
Bikini Set Shiny Metallic 2 Piece 
More Outfits Ideas And Inspiration for you:
If you are looking for some inspiration, click here: Best Rave Outfits Ideas And Inspiration
If you are into holographic outfits, click here: The Ultimate Holographic Rave Outfits Selection
If you are on a budget, click here: Entire Rave Outfits Ideas Under $50
If you are a beautiful curvy woman, click here: The Ultimate Rave Outfits Inspiration For Plus Size
If you need warmer rave outfits, click here: Raves Outfits List For Winter Or Cold Weather
If you want to match outfits with your loved one, click here: Matching Rave Outfits Ideas For Couple
If you are a dude, click here: Finally A Great Rave Outfits List For Guys

4. What to bring with you?
There's nothing quite like the feeling of getting ready for a rave. The excitement of putting together the perfect outfit, packing your rave essentials, and dancing the night away with your friends.
But what exactly should you bring with you to Beyond Wonderland? Here's a list of rave essentials to help make sure you have an amazing time:
– High fidelity earplugs: to protect your ears from the loud music
– Emergency thermal blanket: in case you get cold during the night
– Portable charger: to keep your phone charged, so you can stay connected with your friends, yes the festival does provide stations where you can charge your phone, but they are often really busy.
– Gum: for you or make some friends, keep it sealed if you want to enter with it.
– Vicks: always good to have some with you
– Camelbak or a reusable water bottle: to stay hydrated during the rave
– Small backpack: to carry all your rave essentials, it has to be clear, the security personnel needs to be able to see through it without opening it.
– Emergency cash: in case you lose your wallet or need to buy or pay for something unexpected
– Sunglasses: to protect your eyes from the bright lights
– Kaleidoscope or diffraction glasses: to enhance your visual experience at the rave
– Fan: to keep you cool during the rave
– Extra clothes: in case the weather changes
–Face mask or bandana: that would apply to PNW BW that Socal it gets dusty at the Gorge
-a picture of the map and the line-up on your phone, we recommend having as your lock screen either one. It helps save some battery, and you will not have to unlock your phone every 15 seconds.

5. Beyond Wonderland Rave Tips
If you are over 25, stretch
If you are over 25 years old, a great tip is to stretch before and after the event. It can sound silly, but it is a great way to enjoy the festival to the fullest and not be sore on the second day.
When you are at the event, you will be dancing and moving around a lot. Stretching beforehand will help loosen up your muscles and prepare them for all the activity.
After the event, stretching will help your muscles recover from all the dancing and prevent soreness.
So if you want to enjoy Beyond Wonderland to the fullest, make sure to stretch before and after!
Don't Hesitate To Use Ground Control
Ground control is extremely important, and they are present at every festival hosted by Insomniac.
They are there to help with anything you may need and will make sure you are as comfortable as possible.
For instance, if it is cold, they will give you a space blanket. If it is hot, and you are fainting, they will make sure you have access to air conditioning.
They also have earplugs to protect your hearing and can give you a throw-up bag if you need it.
Beyond Wonderland would not be the same without ground control and its commitment to making sure everyone has a good time.
They are quite easy to spot, they have purple shirts or tank tops and walk around in groups of two.
If you need any help, they will be the guardian angels you can talk to. And you can ask anything, even if it is just to talk, they are amazing!
If you are not finding them walking around the event, you will find them at their HQ at Ground Control Oasis. Make sure you know on the event map where they are.
Just ask, go see them and ask for help, they are literally there for you!
Police, Security guards, and Paramedics are there to help as well
On that same note, understand that the police, security guards, and paramedics are not your enemies. They're not out to get you or put you in prison.
Their job is to protect you and give you help when you need it.
If you find yourself in a difficult situation at the Beyond Wonderland festival, don't hesitate to reach out to them for assistance.
They will be more than happy to help you in whatever way they can.
And remember, if you see something suspicious, don't hesitate to speak up. These guys are here to keep everyone safe, so let them do their job!
Plus know that the medical tent is free, if you need help, and they check you in and take care of you, the only thing you will do is sign a waiver, and you will not pay a thing. They will take care of you.
Consciousness Group
If you're looking to party sober at Beyond Wonderland, be sure to check out the consciousness group. This group is for people that are working on their sobriety or that are already sober.
The consciousness group provides a safe and supportive environment for people to enjoy the festival without having to worry about drinking or using drugs.
In addition to being a great resource for sobriety, the consciousness group also offers a variety of activities and workshops that are designed to promote self-care and personal growth.
If you're looking for an alternative to the traditional rave experience, the consciousness group is definitely worth checking out.
Transport and parking
DIY parking is always the move to save some cash. If you arrive early enough, there is a free Insomniac parking lot right by the entrance!
Parking can be a bit of a hassle at festivals, so getting there early definitely pays off– you could even use the extra time to explore all the activities that are set up in the parking lot!
They have everything from food, to carnival games, to souvenirs. Definitely worth going early for.
If you're planning on using public transport or ride-share services like Uber or Lyft, think again!
The wait times are ridiculously long, and it's way too expensive unless you're splitting it with at least 3 other people.
Insomniac has its own official shuttles and security that will get you to and from the festival safely and quickly. Not to mention, they shut down surrounding streets to help with traffic flow.
So do yourself a favor and take advantage of the free parking and shuttle services Insomniac has to offer!
And finally, be aware that the later you will leave the event, the more time it will take to get back home.
Your best bet would be to leave about 1 hour early if you want to get back home at a decent hour. Otherwise, be ready to get stuck in traffic, or in line to get your Uber or Lyft.
Unfortunately, there is no right answer, you have to sacrifice either part of the show or accept the long wait before getting back home.
Don't buy a VIP ticket if you are 20 and below
Because drinks are served for free in the VIP section you won't be able to enter, so be mindful of that. As you need to be 21+ to drink, if you buy VIP tickets you are not going able to use them.
Meeting spot with friends
Make sure you have a meeting spot set up with your friends in case you get separated.
With all the fun you'll be having, it's easy to lose track of time and end up on opposite ends of the festival grounds. Having a meeting spot will ensure that you can find your friends no matter what.
Stay hydrated
Pretty sure you don't need us to tell you this, as everyone is saying it but better safe than sorry.
Staying hydrated is key to having a good time at any festival, and Beyond Wonderland has plenty of water stations scattered throughout the grounds.
So make sure to drink up and stay cool, even when dancing your heart out.

6. Tips for staying safe
The vibe you will feel there is pretty much PLUR and the people are really great.
That being said, we have found that the venue (NOS) also brings people that don't quite have the PLUR mindset.
This is not due to Insomniac, but rather because of the location of the venue. The Venue itself is simply amazing, but the surroundings are not so great, even considered sketchy…
So be careful inside and outside. To be clear, you don't risk much, as the security at Beyond is excellent, Insomniac does its best to make sure everyone is safe.
But we just want to warn you, to be extra careful with your belongings during the event.
Those tips will be important for every kind of rave or the festival you will go to, but it applies even more if the festival does take place at NOS.
As we said, we love NOS, and we think Insomniac is right to keep this location because it is a great venue! That said, the surrounding area is far from ideal, so you have to be careful in and out of the event.
Do not bring any valuable items with you
Leave your valuables at home, and when we say home we do mean home, do not leave them in your car. Even if the Insomniac security is good, it does happen that thieves manage to steal your things in your car.
Keep everything close to you
The best way to make sure nothing gets lost or stolen is to keep the most important items really close to you at all times. And you can do so with either a fanny pack or a flip belt.
You are now all set and ready to go enjoy your Beyond Wonderland Rave!
We hope that this article helped you or saved you some time in your research.
Have a great event!