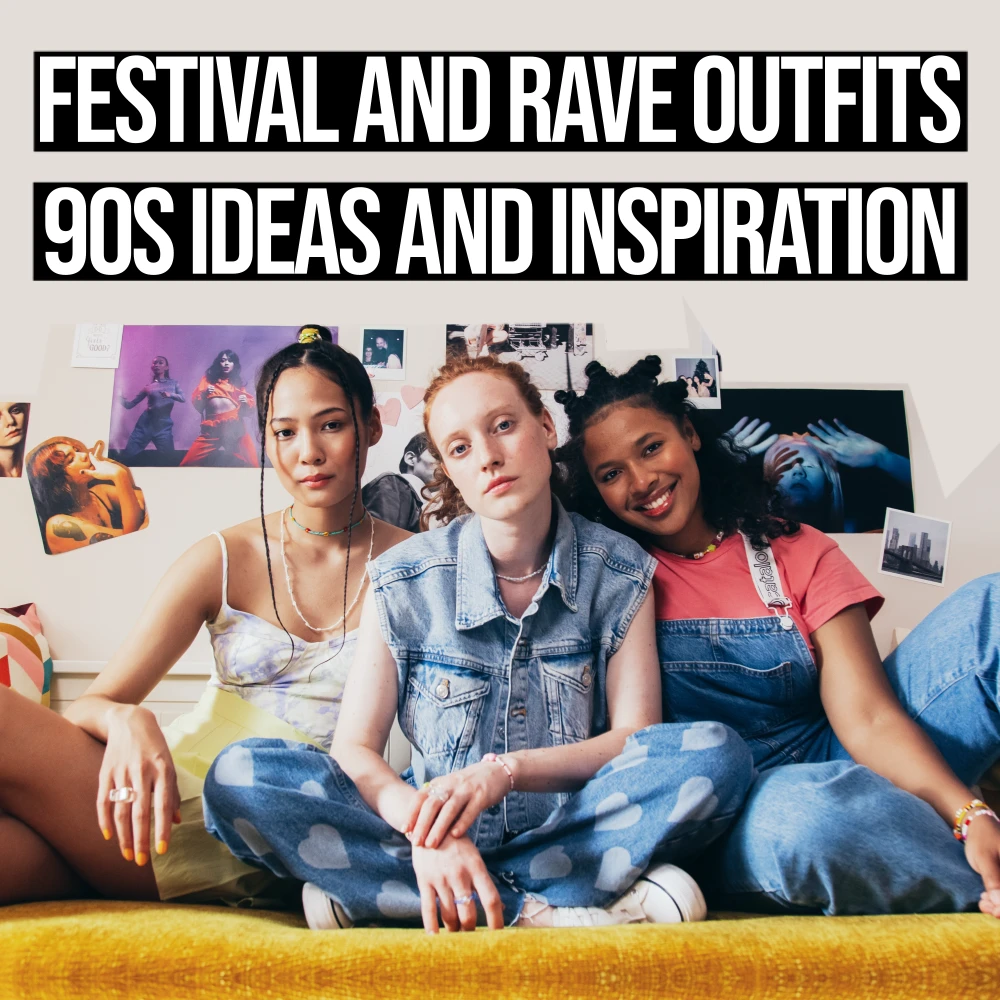 The fashion world runs its course and never stops moving, but the 90s style keeps coming back!
That is quite normal as the 90s were an amazing period to express one's personality with clothing.
Whether rave and festival season started or not 90s style is always a good idea, but do you know where to start or how to pull it off?
Well, we specifically made this guide for you to find and get the best outfits to rock the 90s look in no time.
All listed items are the best products with the best price on Amazon as they are all at a minimum of 4 stars out of 5 and above.
We want you to get the best out of this post, so you don't waste time with your browser in your outfit research.
We want you to have the best experience by finding great items for cheap or for sale, so your product shop is as effective as possible.

1. The rise of the 90s festival fashion trend
Ah, the 90s. A decade of peace, love, and… festival and rave wear? That's right – the 90s were a time when festival clothing began to take off in a big way.
Also, rave culture began in the late 80s and early 90s, and it was characterized by its love of electronic music, neon lights, and all-night parties.
Rave fashion was also unique, with bright colors, bold patterns, and outrageous styles. Today, ravers are still going strong, and their fashion sense has only gotten more creative.
While earlier generations had been content with simply throwing on a tie-dye T-shirt and some denim cut-offs, 90s kids wanted to express their individuality – and they did so through their fashion choices.
From colorful body glitter to butterfly clips and bandanas, 90s festival clothing was all about standing out from the crowd.
And while some may argue that the trend has since died out, there's no denying that the 90s were a pivotal moment in the history of festival wear.

2. How to get the 90s look?
The 90s look is not necessarily complicated, but it can be complex. To pull it off, you will need to get some details right.
But if you read through our listing below you will easily get a good understanding of how to get the 90s style.
Search uniqueness
The 90s were a time of self-expression and individuality. The fashion was all about being unique and standing out from the crowd.
Search to be bold
If you want to get the 90s look, you need to be bold and fearless with your fashion choices.
Think bright colors and patterns
Think bright colors, patterns, and oversized silhouettes. Mix and match different pieces to create an outfit that expresses who you are.
Think oversized silhouettes
Oversized T-shirts, button-downs, and flannel shirts were all popular in the 90s, and they're still a popular choice for festival fashion.
Whether you wear your shirt off the shoulder or tie it around your waist, an oversized shirt is always a good idea. 
Remember, and this is true, especially for ladies, for 90s outfits you can't be oversized bot and top at the same time:
If you are oversized at the top, make sure you have fitted outfits at the bottom
And if you are oversized at the bottom have tight outfits for the top
Shop for neon colors
Neon is always a good idea for a rave or festival for the 90s style. Not only does it add some extra pop to your outfit, but it also glows under black light, making you look even more radiant.
Think neon orange, hot pink, and electric blue. Stripes, chevron, and abstract designs are also perfect for this style.
Shop mesh tops
Sheer mesh tops were all the rage in the 90s rave scene, and they're still a popular choice today.
Whether you choose a brightly colored top or one that's covered in sequins or beads, mesh is always a fun and flirty option. 
Order fishnet tights
Fishnet tights are another staple of the rave and festival scene. They can be worn on their own or under a short skirt or dress, and they add an extra bit of sexiness to any outfit. 
By the way, if you are into fishnets and want more product ideas and inspiration click here
Think denim shorts, pants, and jackets
Any type of denim clothing is great.
Denim cut-off shorts are a must-have for any festival or rave. They're comfortable, easy to dance in, and they go with just about anything. 
Also, if you are into denim we have a full guide for you to get ideas and inspiration click here.
Get Butterfly clips
Butterfly clips were all the rage in the 90s, and they're making a comeback in the festival scene.
They're a fun and easy way to add some color and personality to your hair, and they can also help keep flyaways at bay. 
So there you have it, some great ideas for creating the perfect 90s-inspired festival outfit.
Just remember to have fun with it and let your personality shine through. And don't forget the body glitter!

3. Rave and Festival outfits 90s ideas and Inspiration
If you're looking for some inspiration for your next rave or festival outfit, here are some ideas from the 90s that will make you stand out from the crowd. 
We have tried to cover as much 90s clothing as possible, so you can easily mix and match tops, bottoms, and accessories at will.
90s Outfits Tops
Casual Long Sleeve Button-Down
Summer Denim Sexy Dress Jeans Long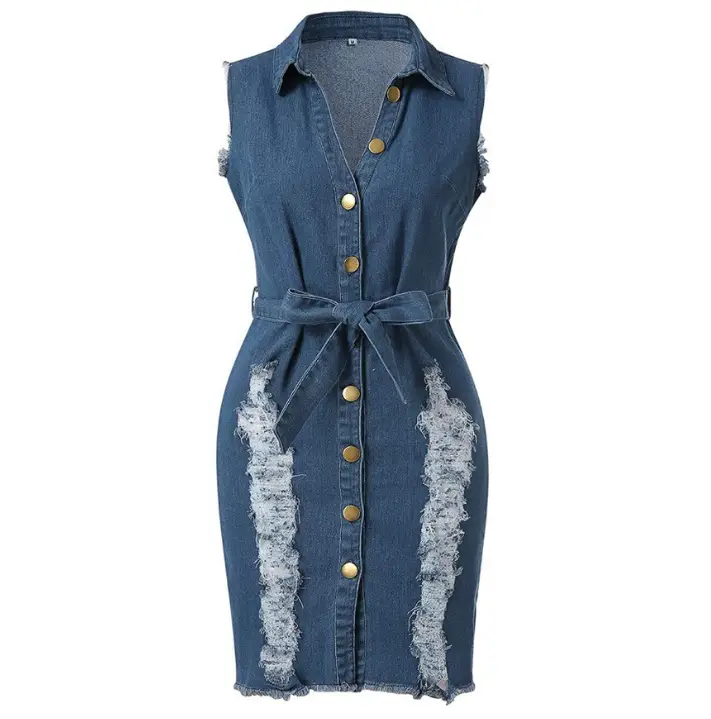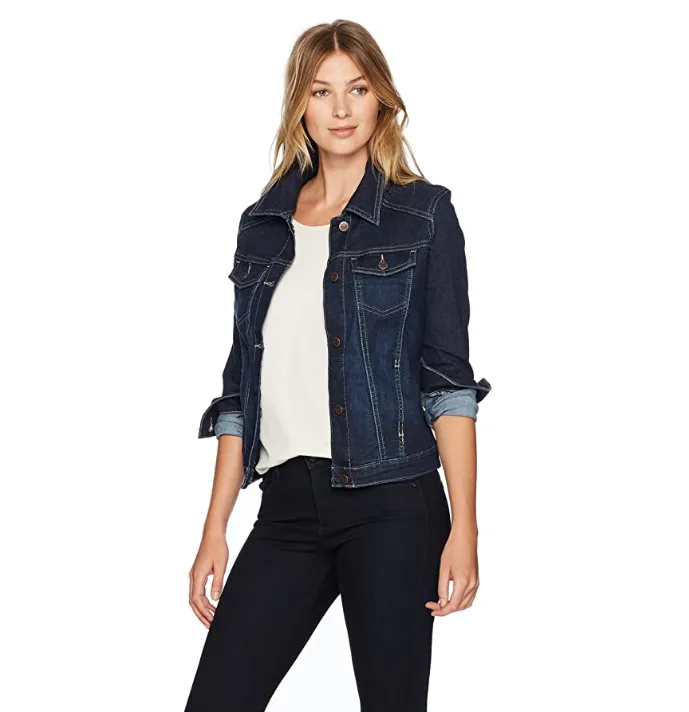 Long Sleeve Button-Down Denim Jacket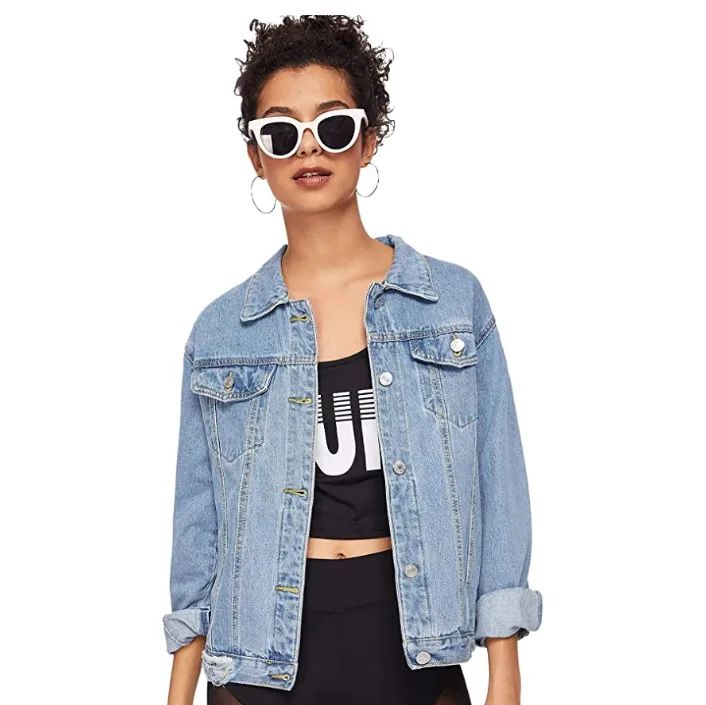 Oversized Pearls Beading Denim Jacket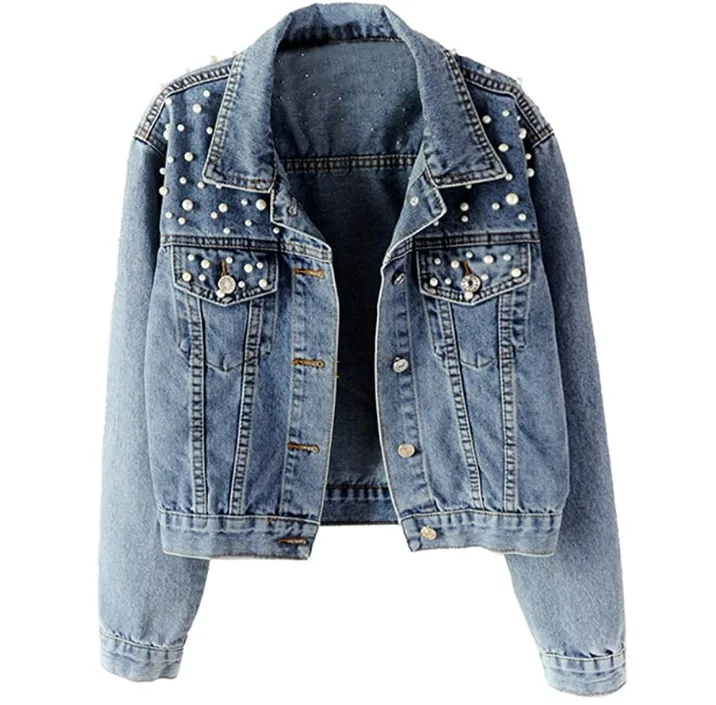 Casual Classic Vintage Denim Jean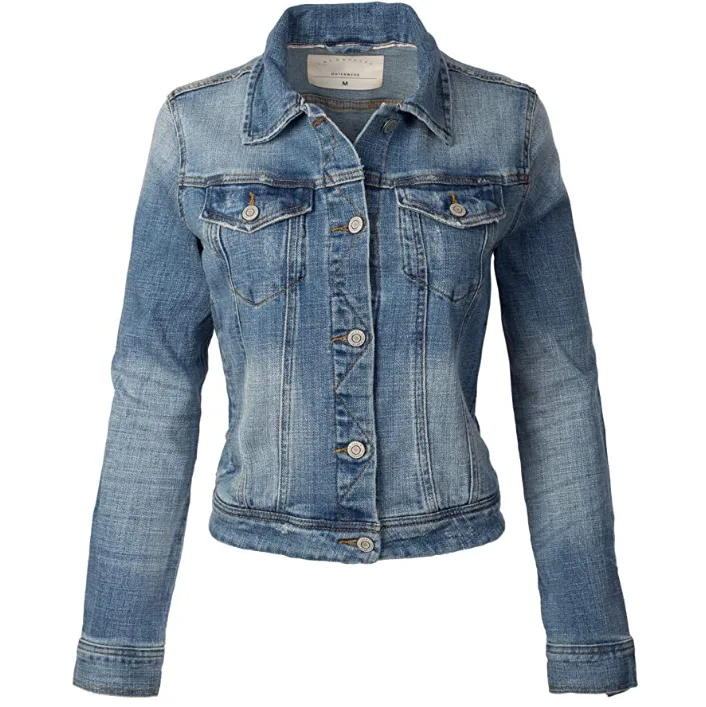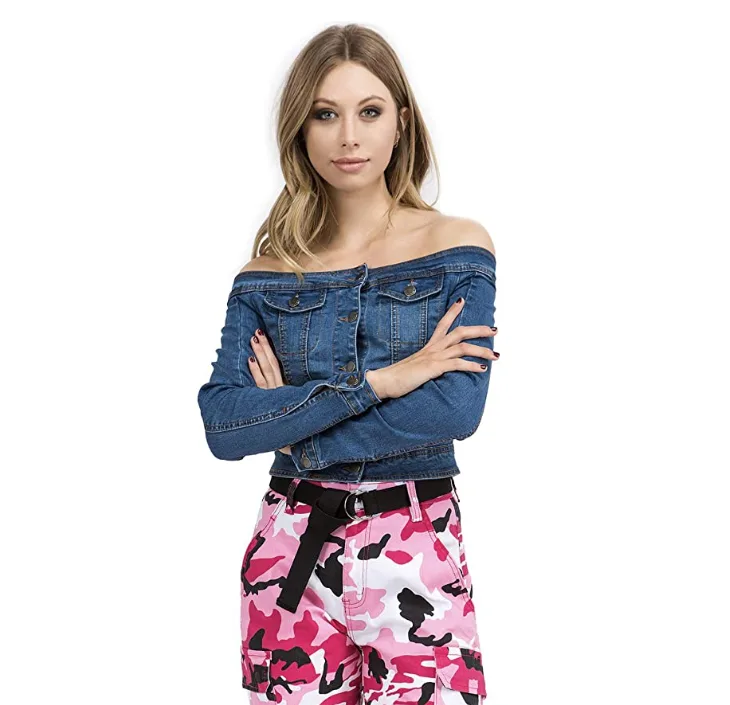 Destroyed Classic Short Denim Jacket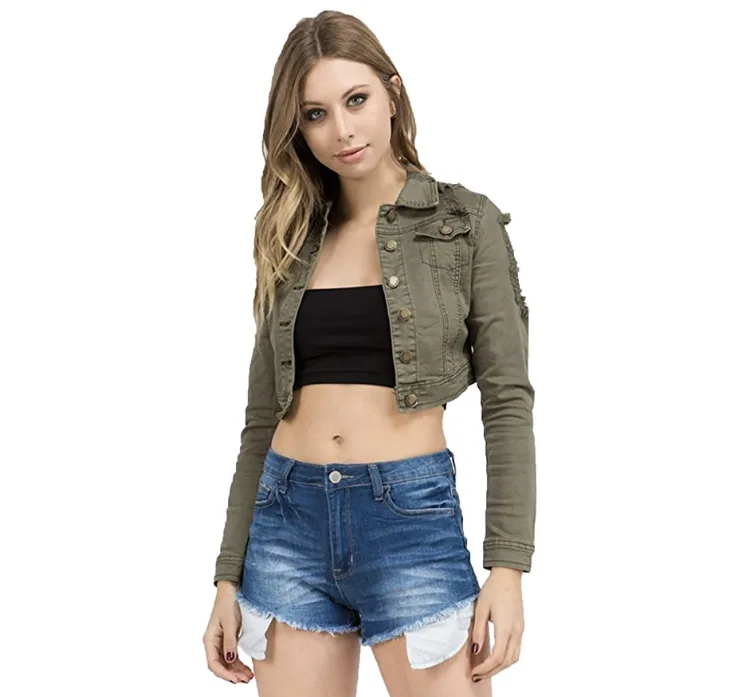 Destroyed Button Down Denim Jacket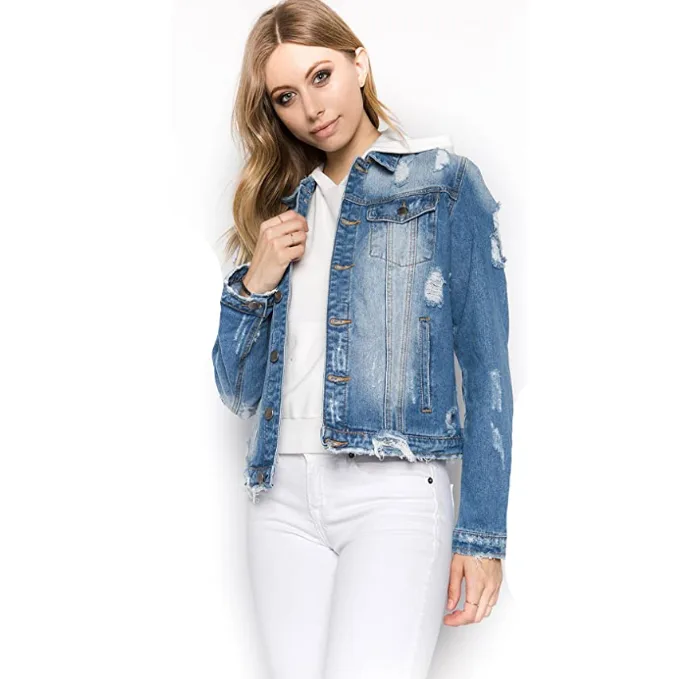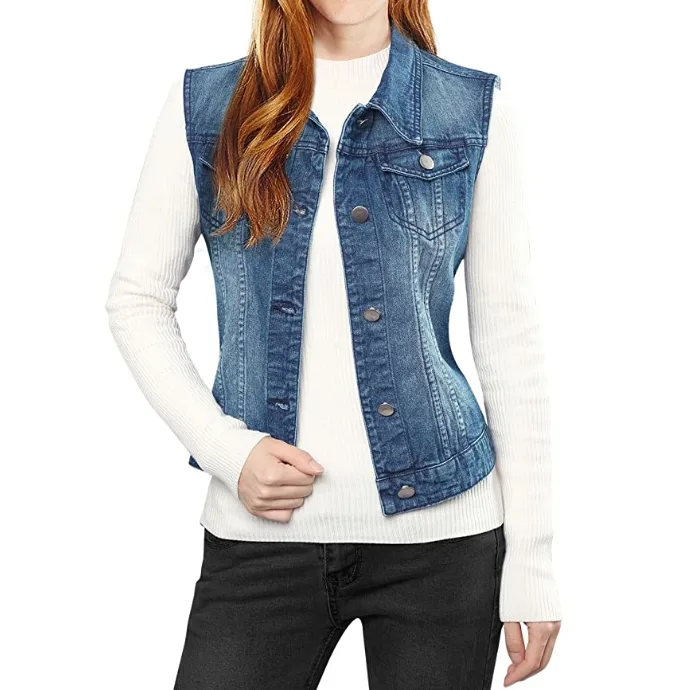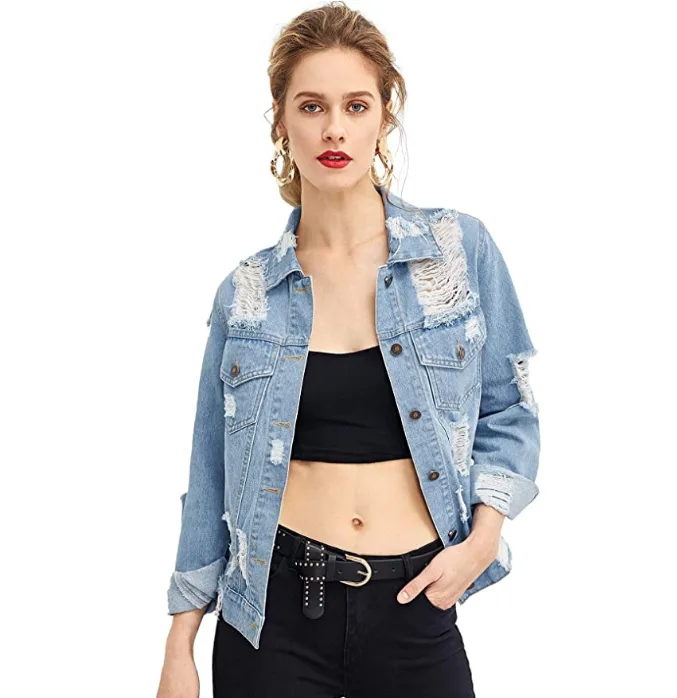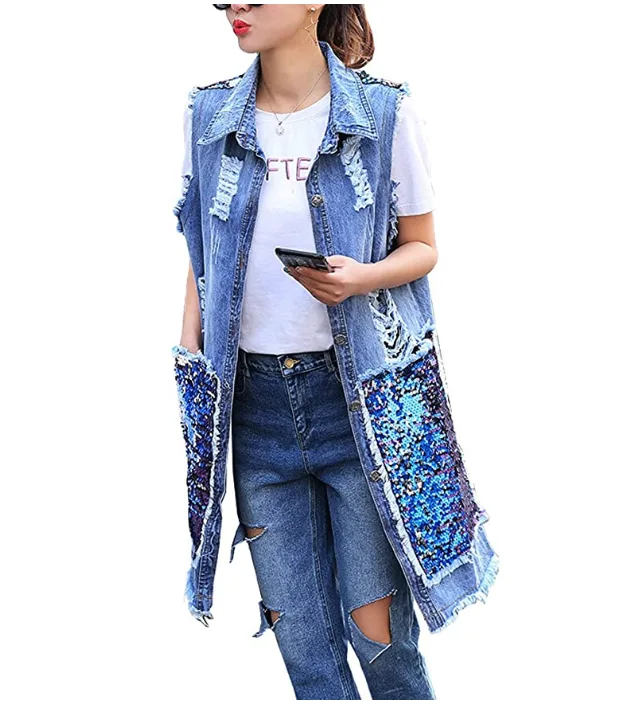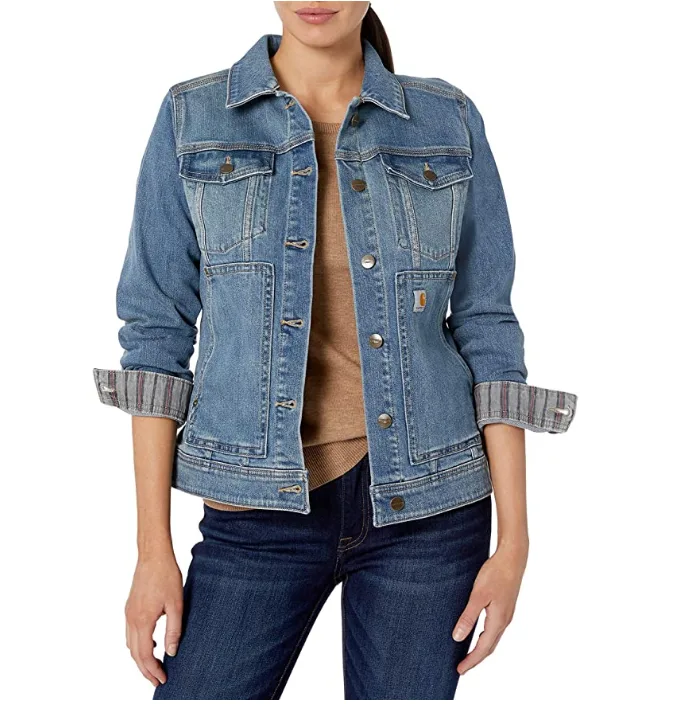 Denim Vest Cropped Washed Denim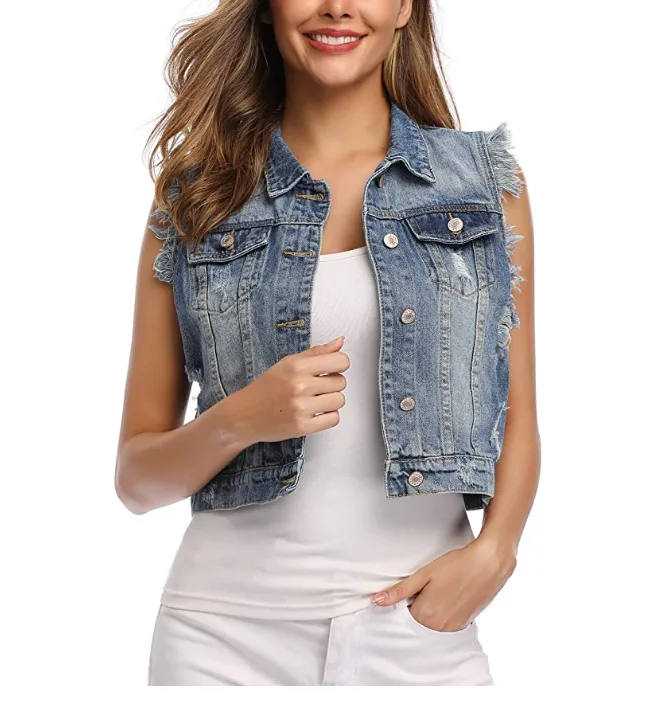 For this section some of the tops we display are quite"sexy" therefore they would work better for raves than standard festivals.

Women's Criss Cross Backless Wrap Crop Halter Top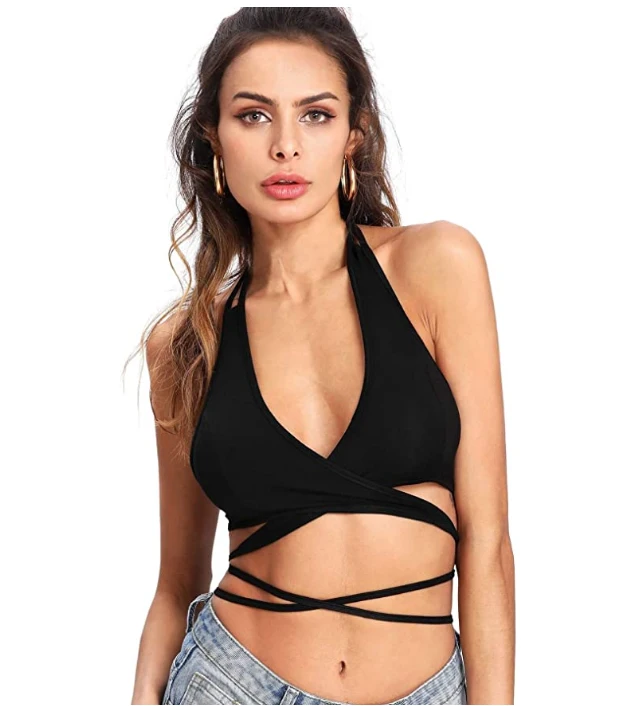 Women's Sexy Sheer Mesh Fishnet Net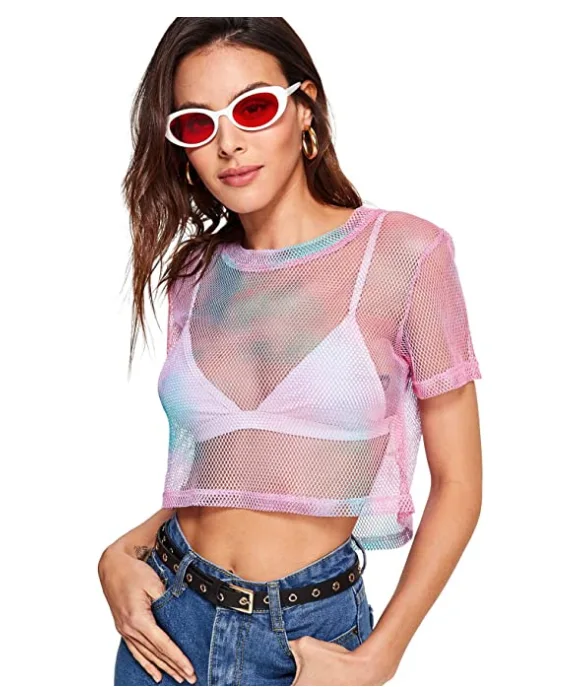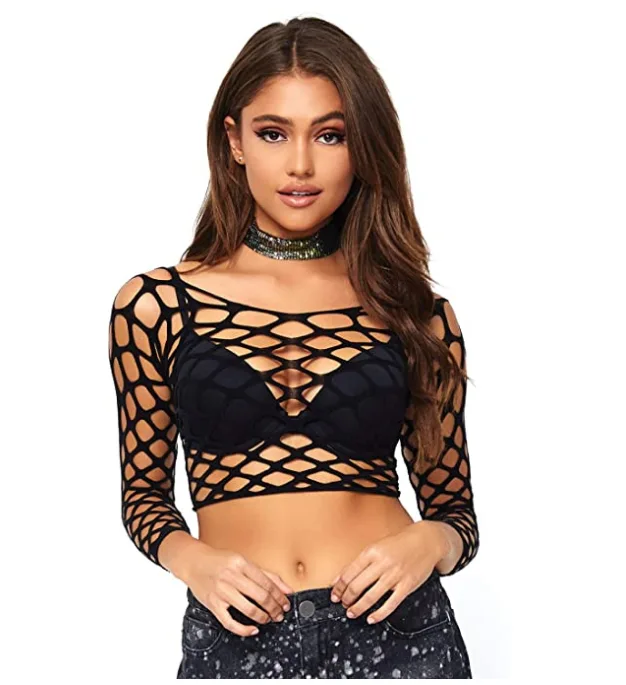 Women's Long Sleeve Crop Top Fishnets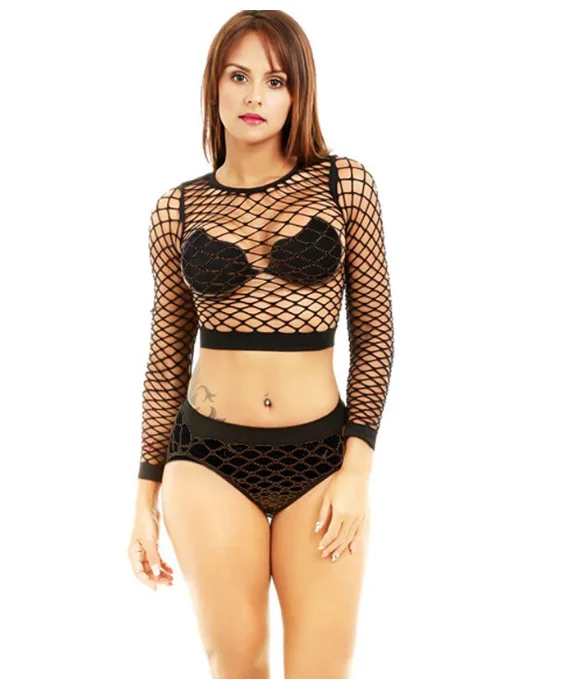 Women Sexy Mesh Fishnet Hollow Out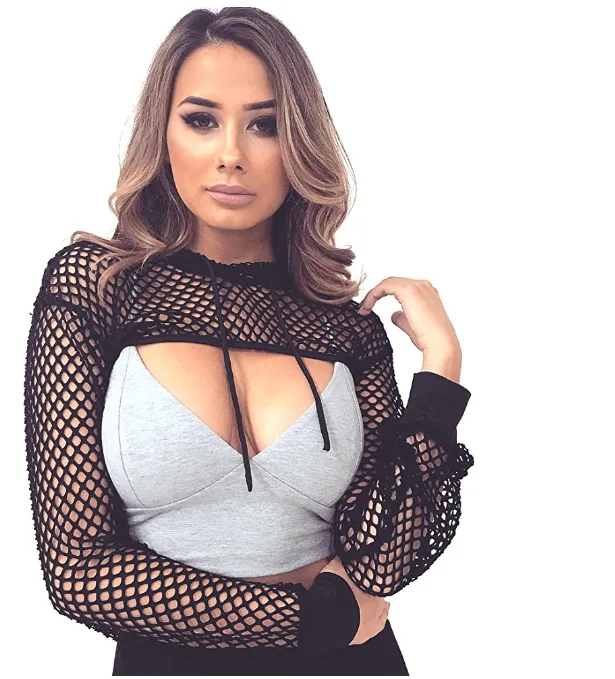 Women's Long Sleeve Industrial Fishnet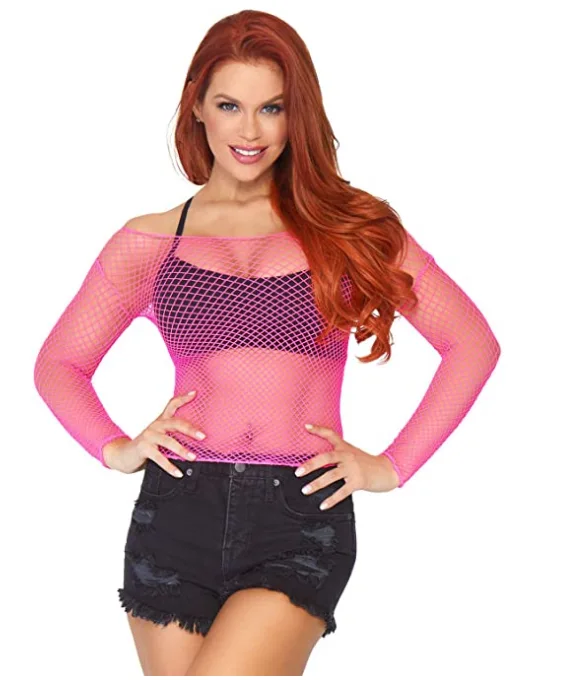 Fearless Fence Net See Through Fishnets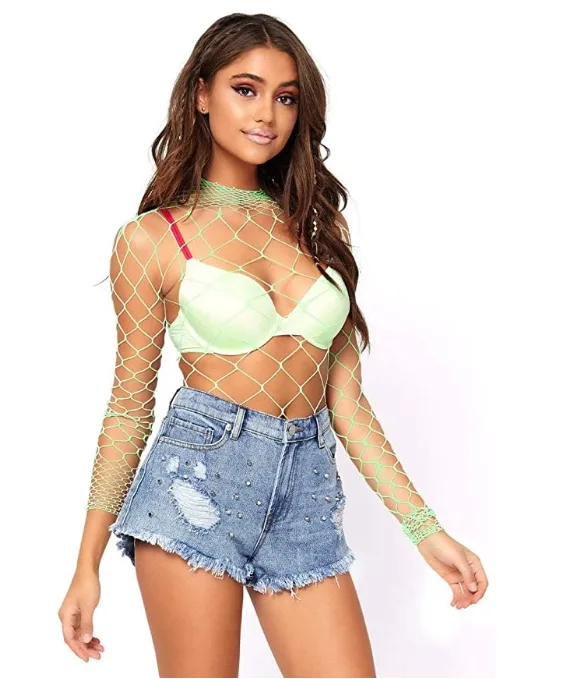 Women's Crop Top Spaghetti Camisole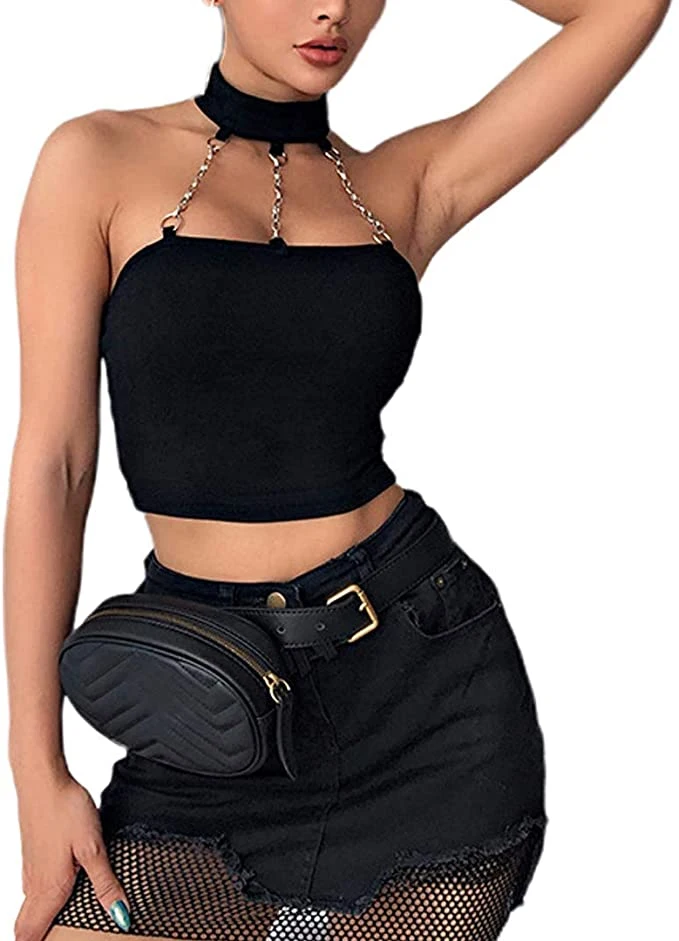 Women's Ultra Crop Top Form Fitting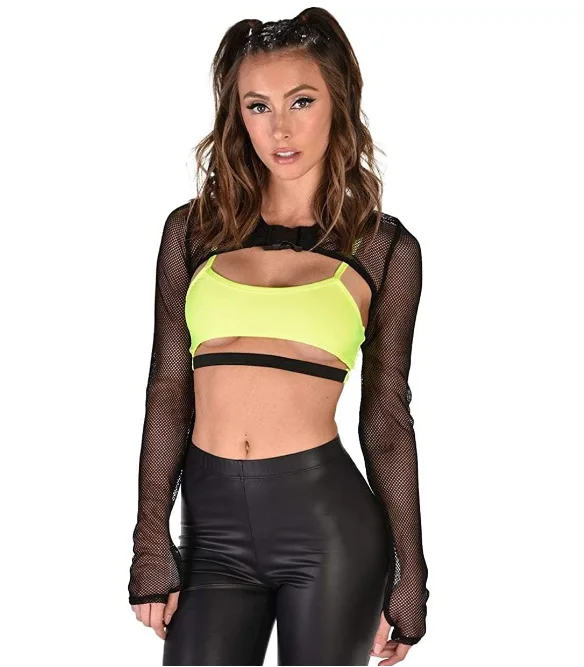 See Through Mesh Crop Top Sheer Open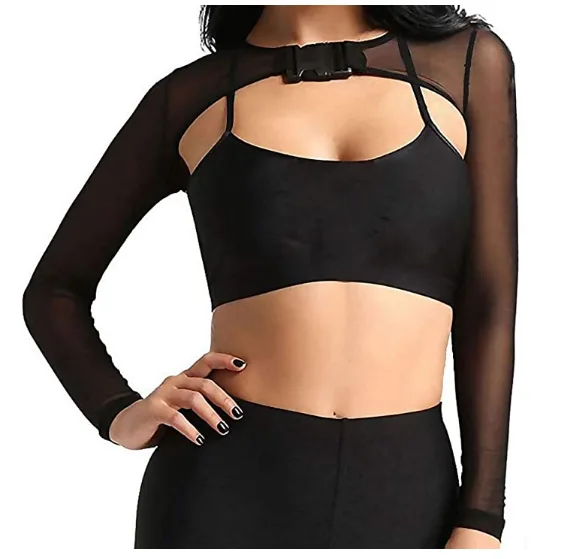 Women's Sexy Halter Fish Scale Sequin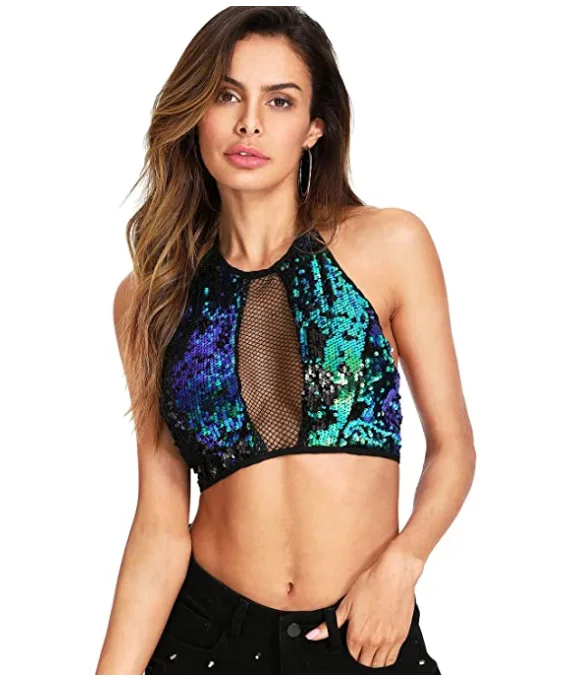 Sexy Fishnet Top Cut Out Mesh Long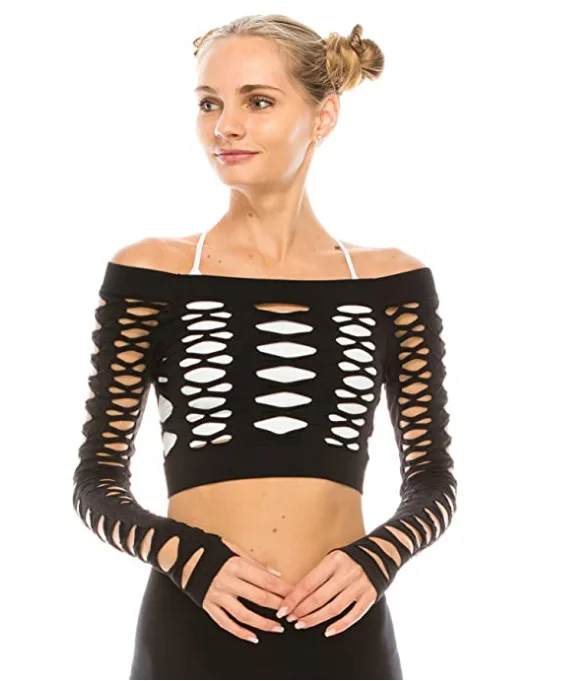 Stretchy Fishnet Long Sleeve Top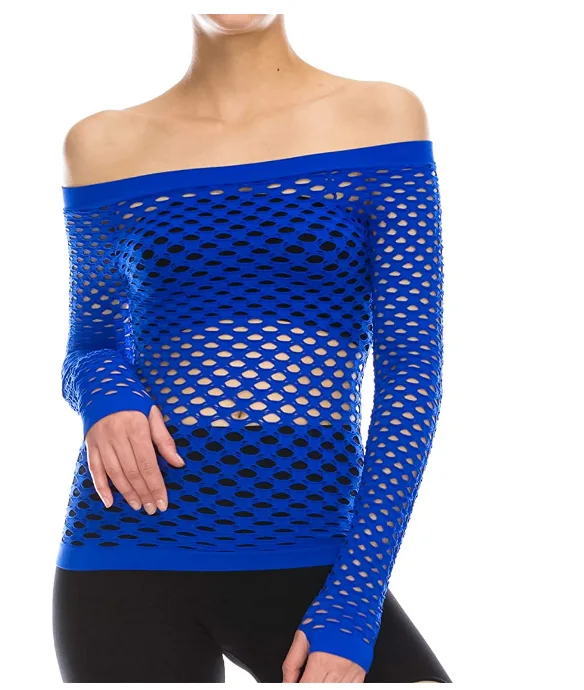 Women's Mesh Triangle Bra Tops Sheer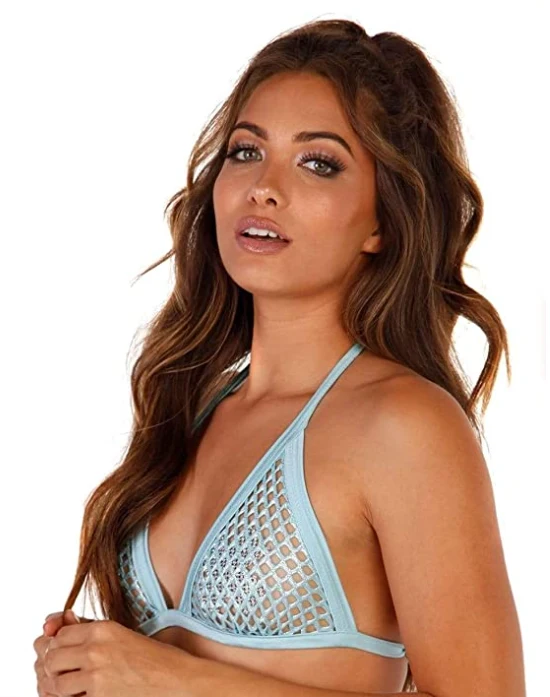 Cutout Bikini Halter Crop Top (One Size)
Women's Sheer Mesh Fishnet Halter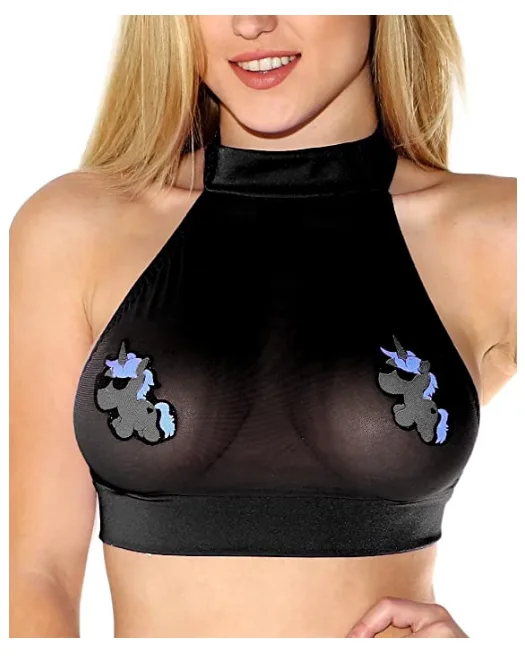 Women's Sheer Mesh Crop Bra Tops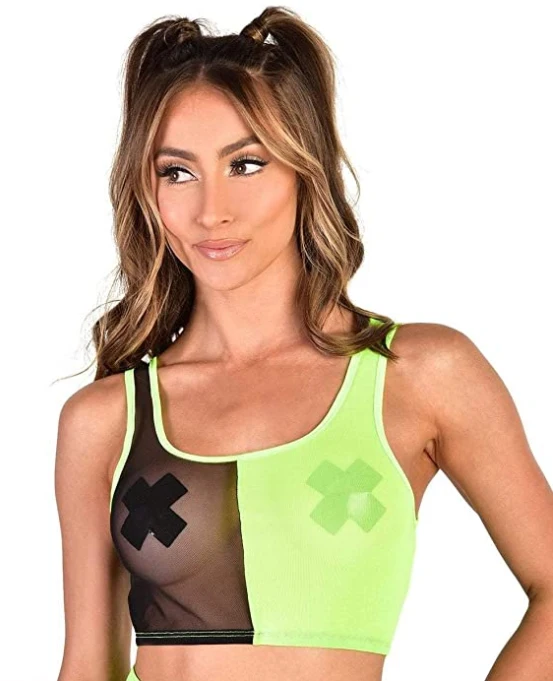 Keyhole Cutout Backless Crop Top Bra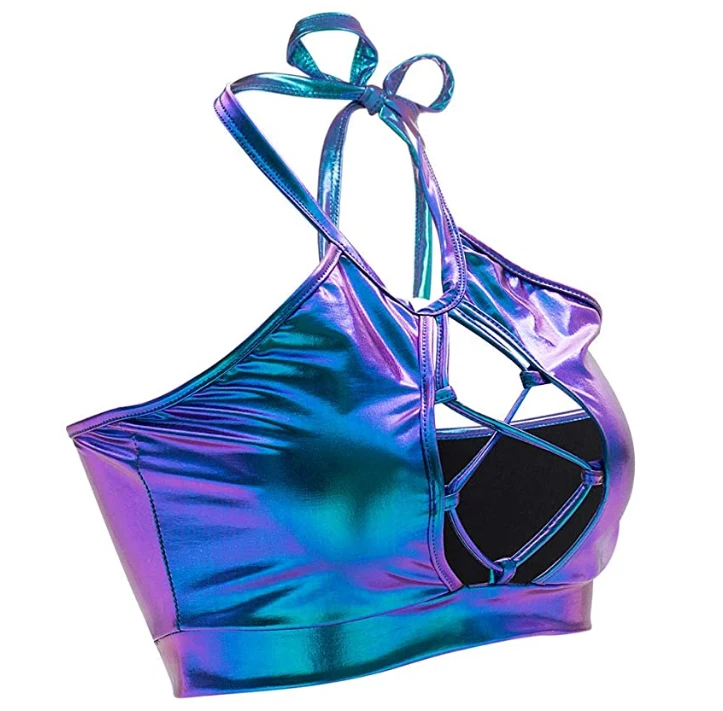 Harness Waist Bikini Chain Bra Body
Rave Hologram Body Chest Harness
Women Shiny Star Tube Top Halter
Camisole Spaghetti Straps Tank Top
Holographic Shirt Shimmer Sparkle
90s Outfits Bottoms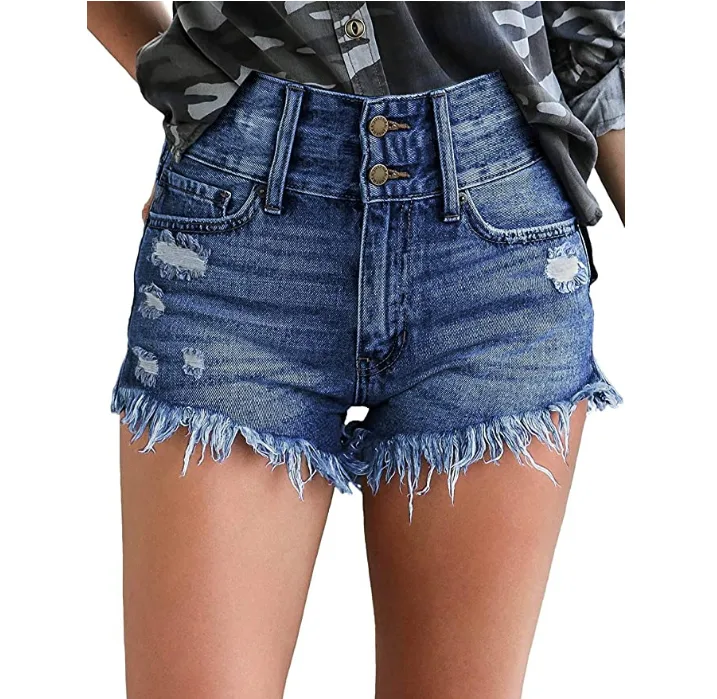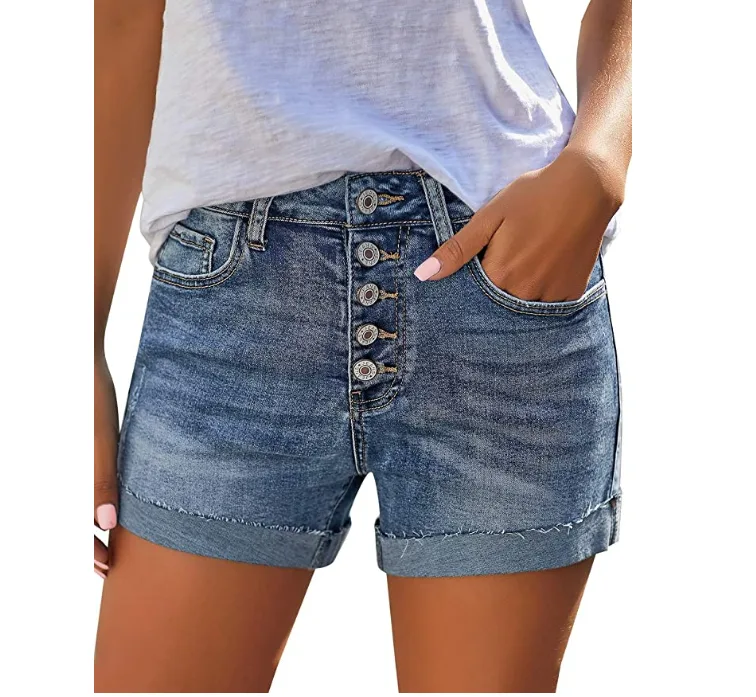 Mid Rise Light Color Denim Shorts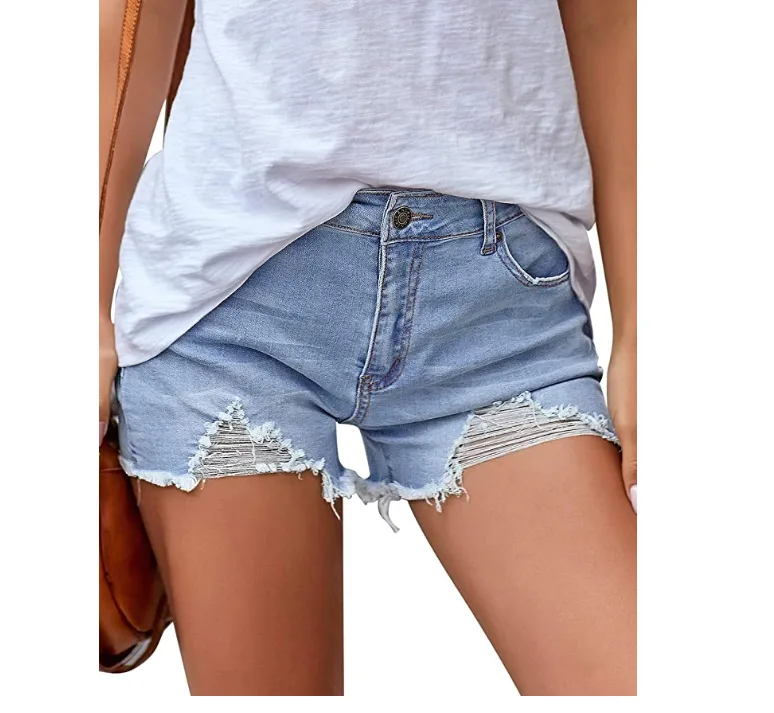 Casual A-Line Denim Short Skirt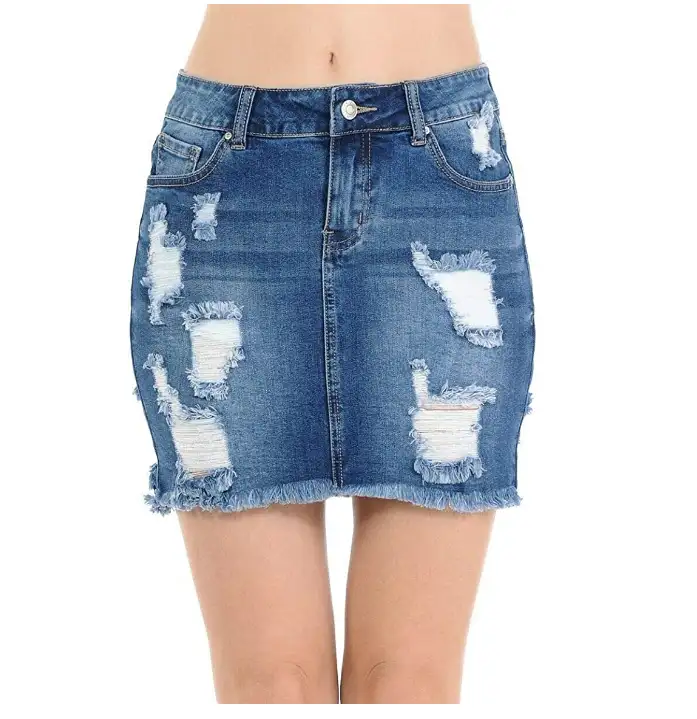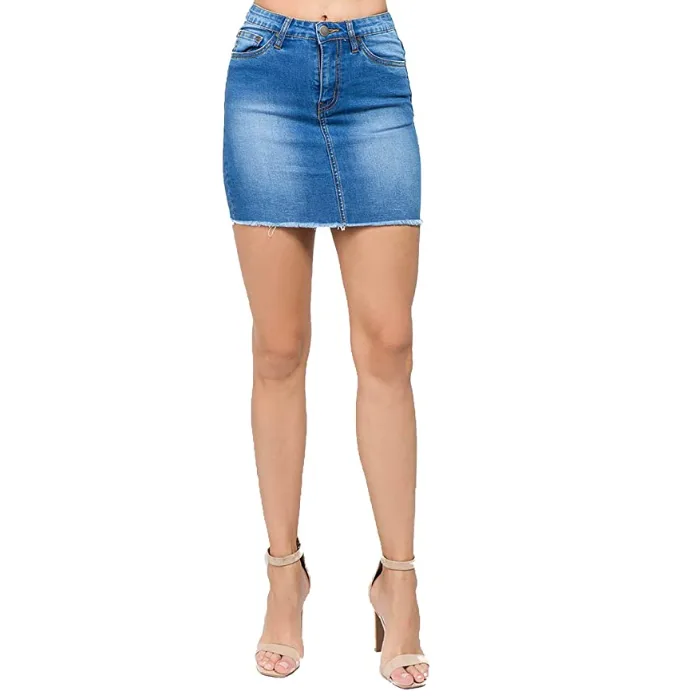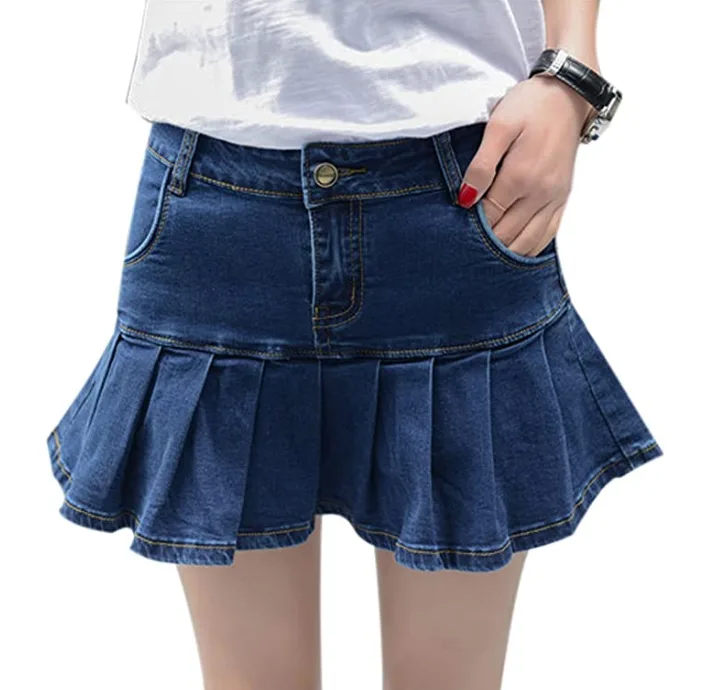 Slim Straight Cut Mini Denim Skirt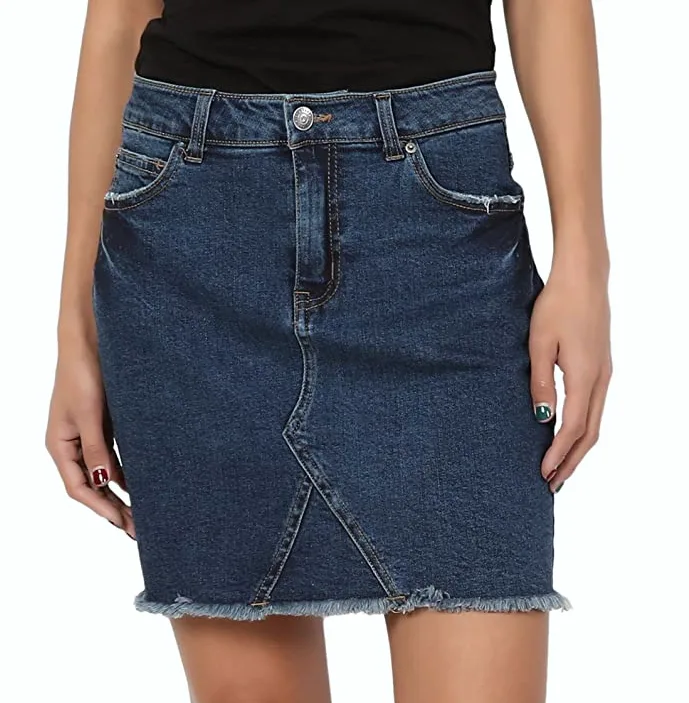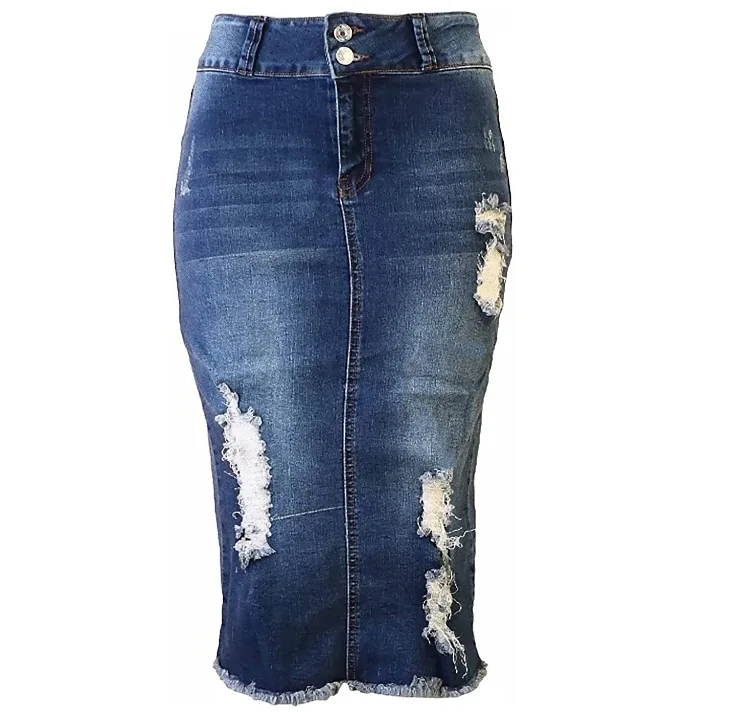 Long Jeans Maxi Flared Denim Skirt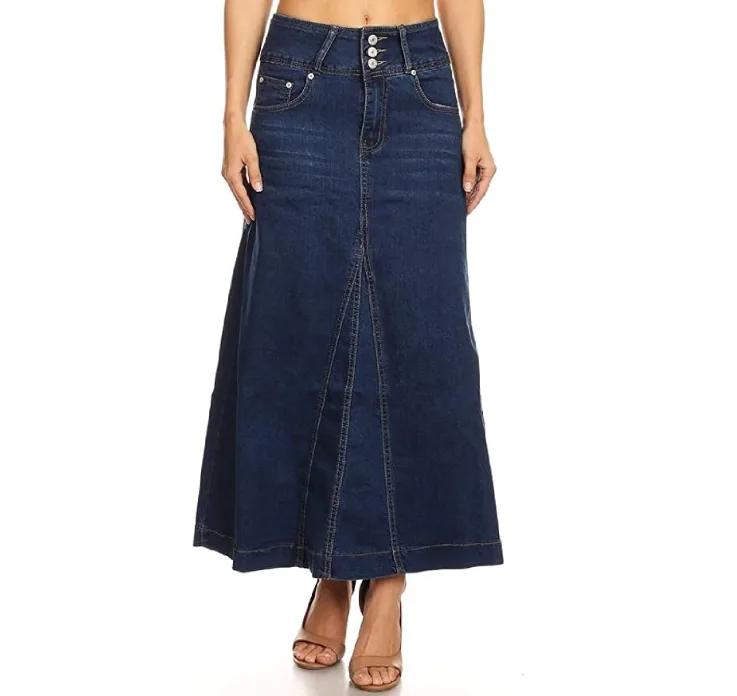 High Waist Ripped Denim Pencil Skirt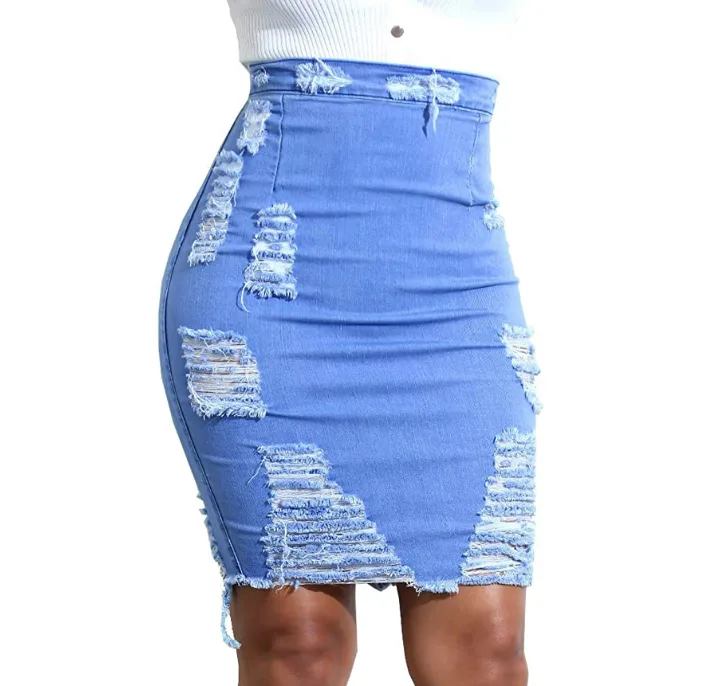 Overalls Shorts Denim Junior Type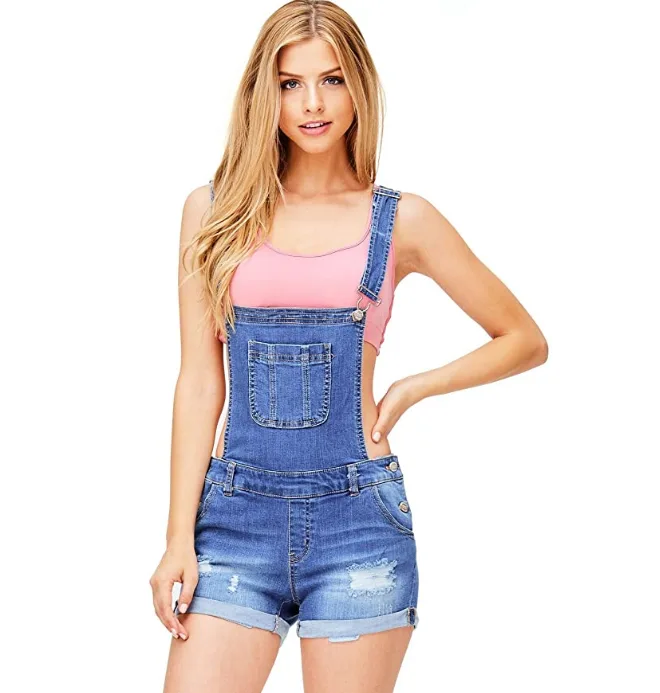 Overalls Shorts Adjustable Straps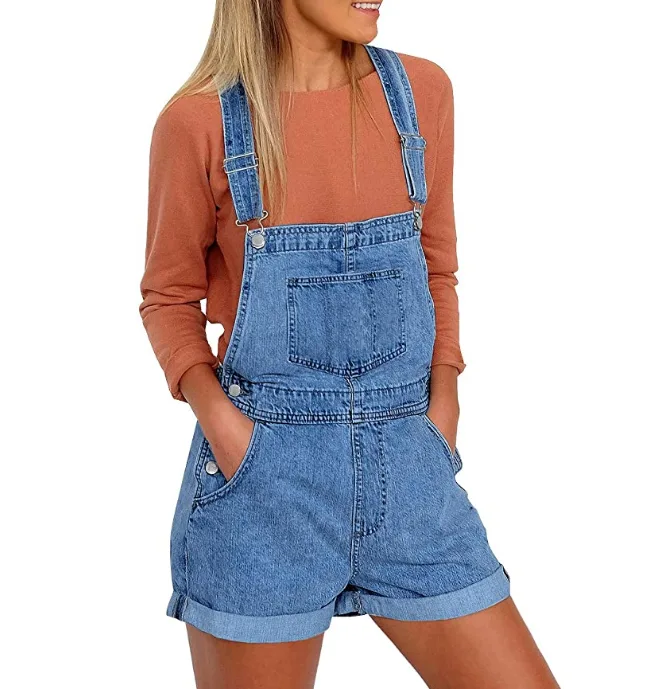 Destroyed Slim Curvy Pants Stretch
Have a look! You have many styles available, on these overalls.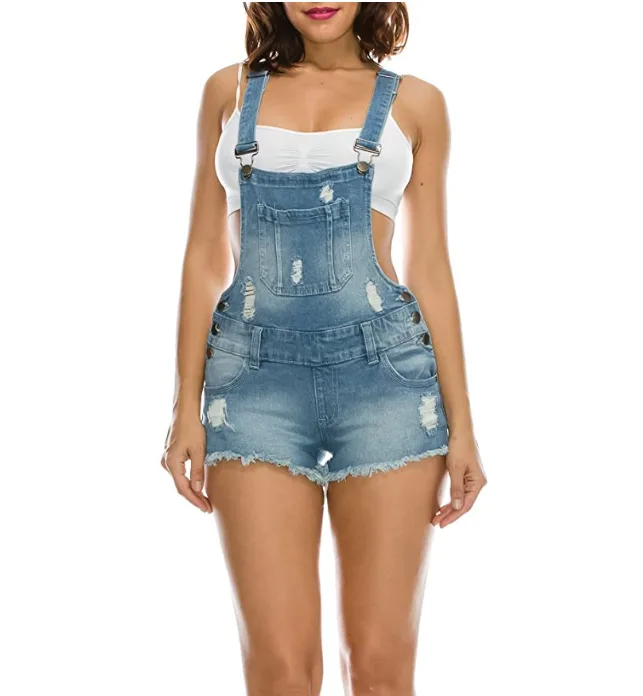 Many styles and colors are available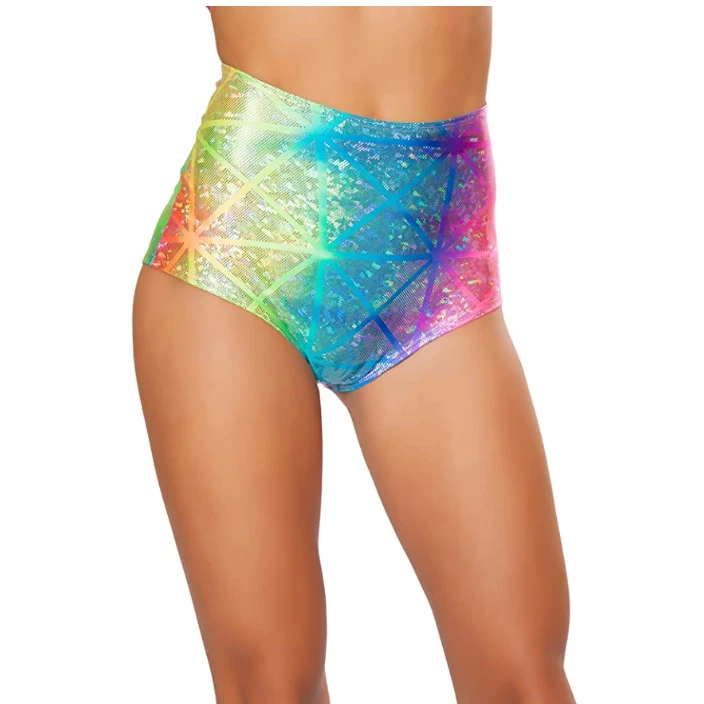 Women's Liquid Shiny Metallic Mini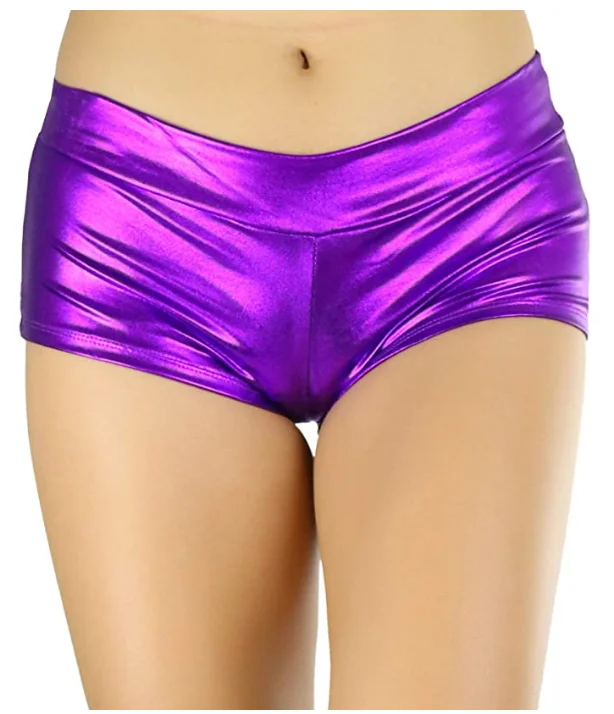 Women's Festival Rave Thong Booty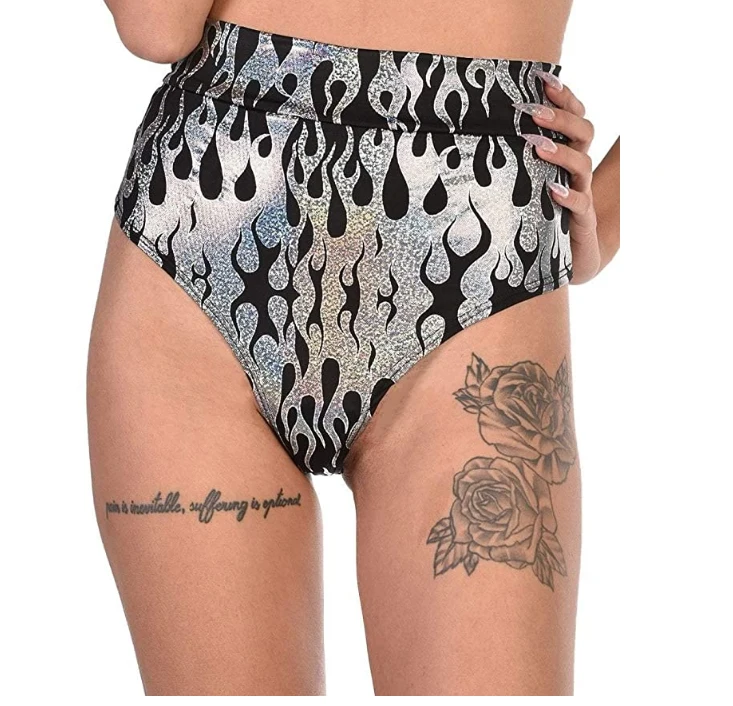 Leg Wraps Garter Set with Ribbons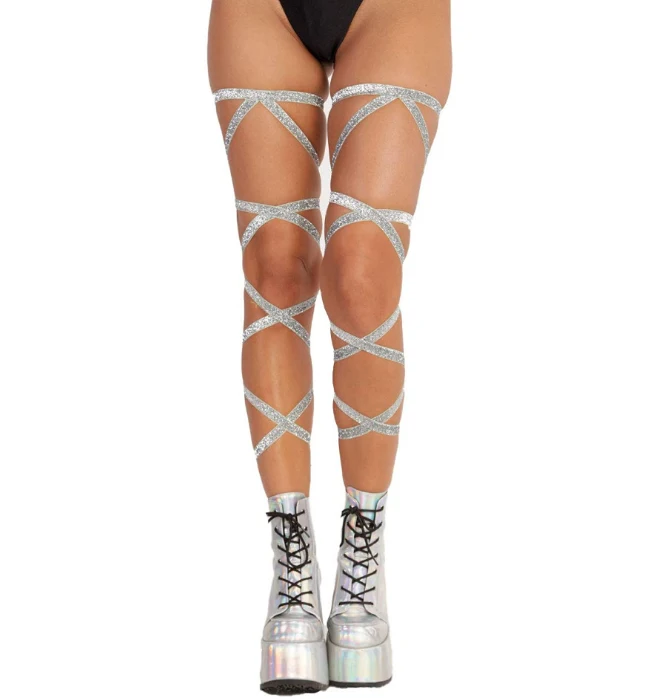 Women's Metallic Shorts Summer
Many patterns and colors are available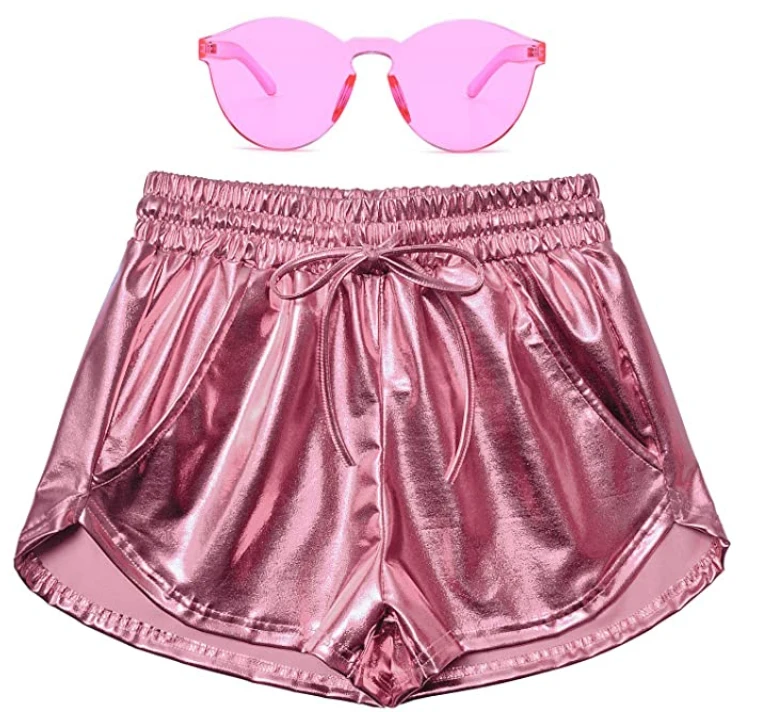 High Waist Tights Fishnet Stockings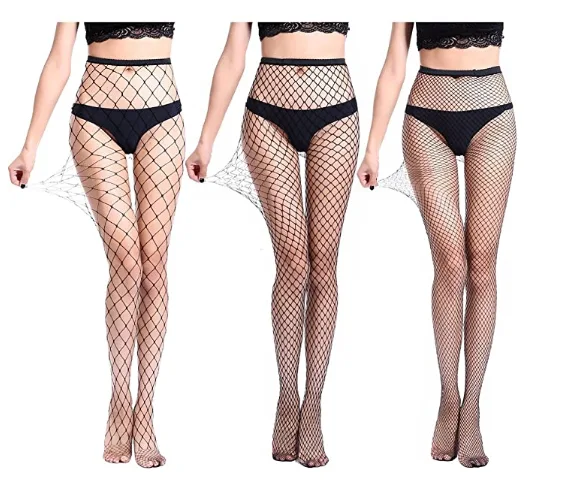 Women's Hosiery Suspender Fishnet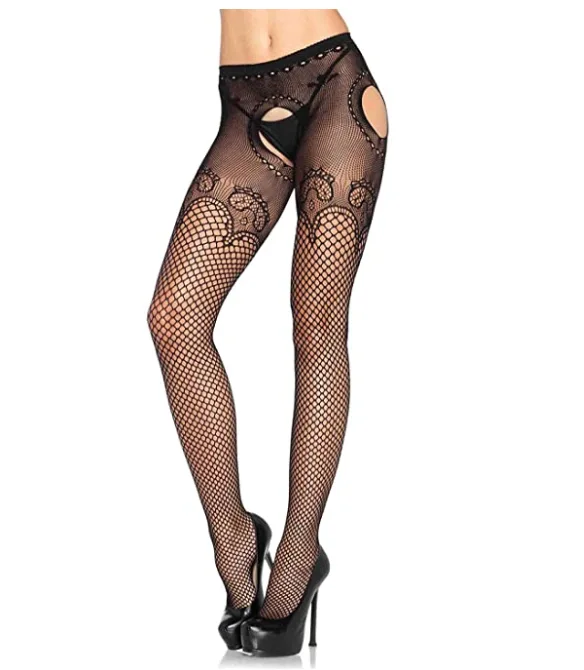 Valila High Waist Tights Fishnet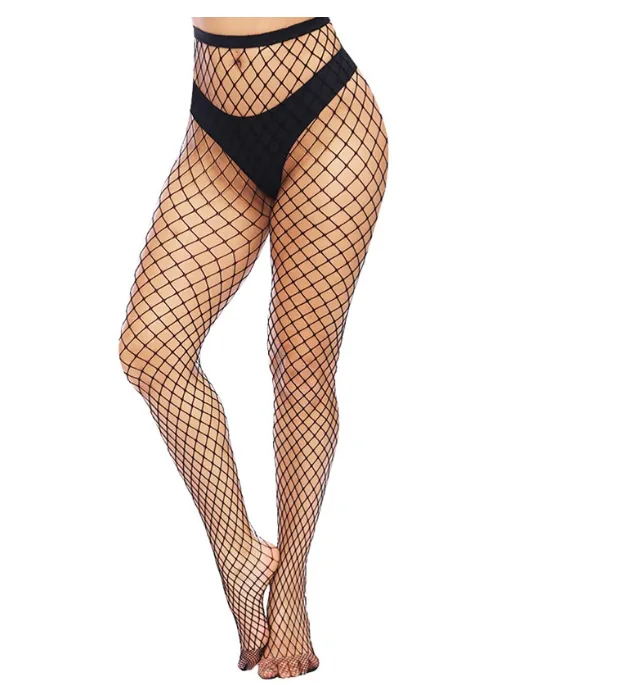 Full Outfit 90s Style
Women's Strappy Crop Top Shirts
If you like this type have a look different styles and colors are available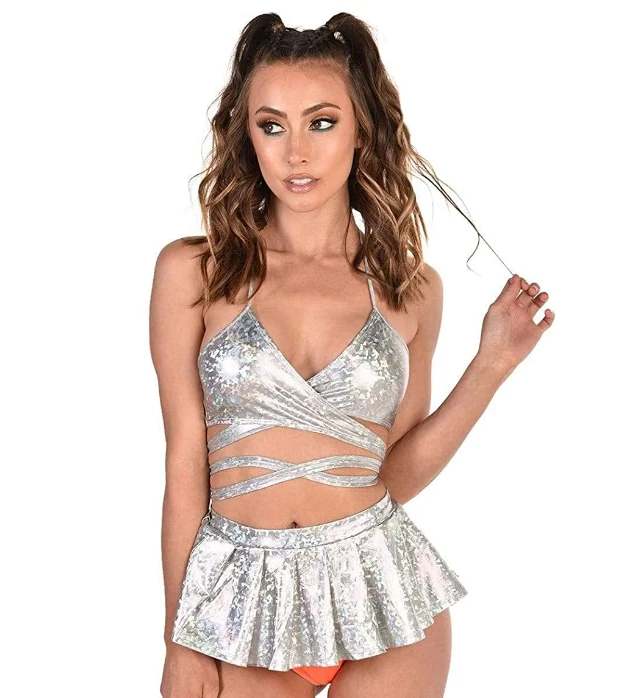 Women's Spaghetti Strap Plaid Crop Top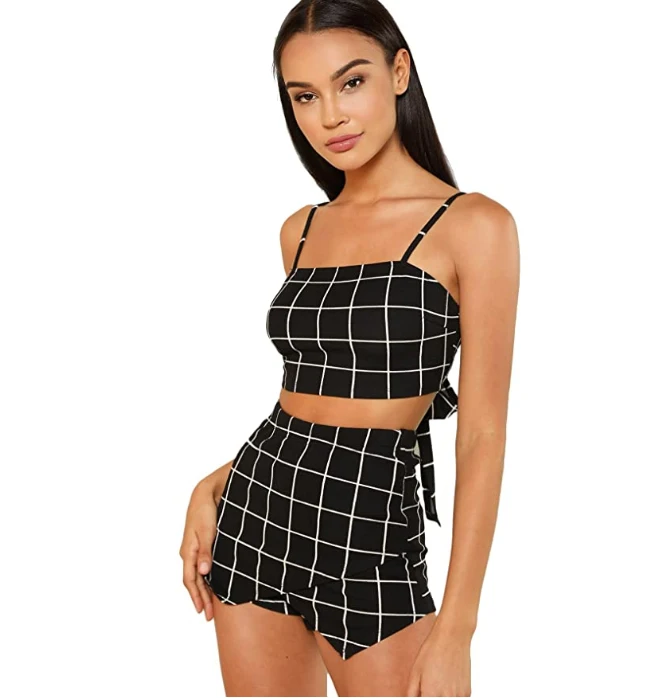 Spectrum Women High Cut Holographic
Other colors are available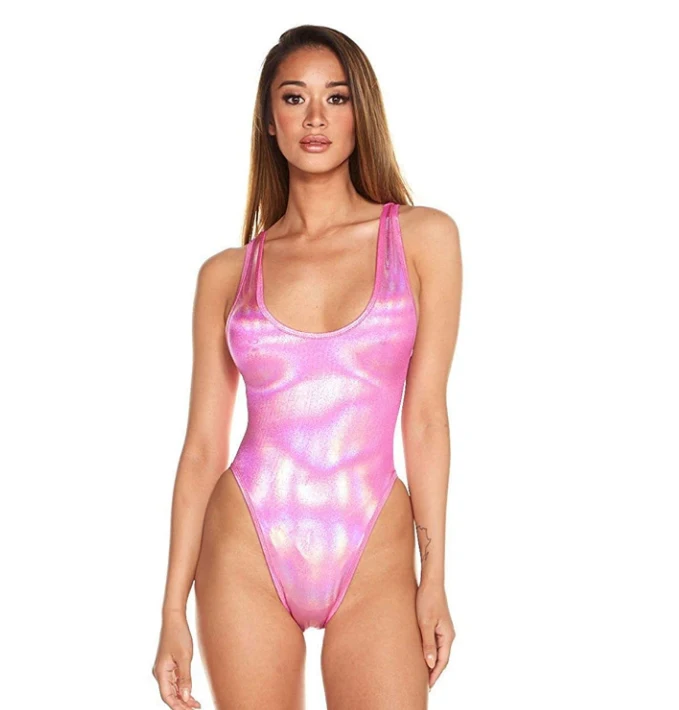 Women's 2 Piece Set Halter Crop Top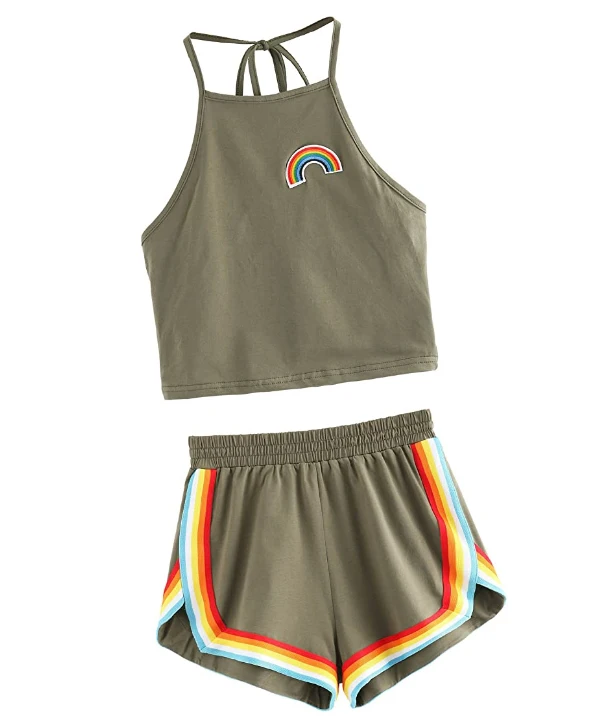 2 Pieces Outfits Clubwear Colorful Tie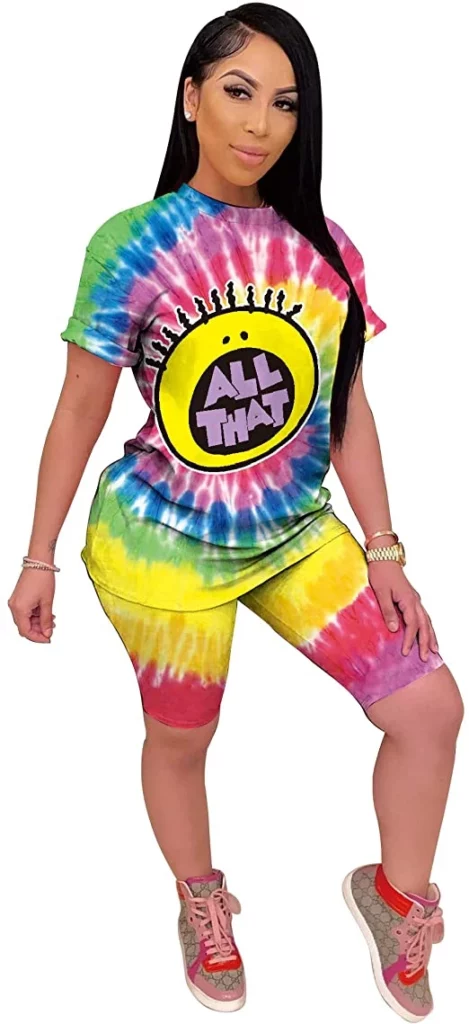 Women Holographic 2 Pieces Outfits Set
2 Piece Outfits Set Bra Top Mini Skirt
Hooded Crop Top Holo Sweatpant
Off Shoulder Crop Top Mini Dress
Body Chain Gold Bra Skirts Set
Bra Crop Tops with Mini Bodycon Skirt
Strapless Bandeau Tube Bra Top Skirt
Also if you are looking for more rave wear and:

4. Accessories that will complete your outfit
When it comes to festival and rave outfits from the 90s, there are a few key accessories that can make your look complete.
Oversized sunglasses
No festival outfit is complete without a pair of oversized sunglasses.
It is true that in the 90s they used them not only to protect their eyes from the sun, but also to help conceal any post-party fatigue.
Style Retro Mirrored Sunglasses
Headscarf, headband, or bandana
A colorful headscarf or bandana can add a touch of bohemian flair to your look. Bandanas can be worn in your hair, around your neck, or even as a bracelet.
They're a great way to add some color and personality to your outfit, and they're also functional, helping to keep sweat and hair out of your face while you dance.
27 Inches Silk Feeling Neckerchief
Body glitter
No 90s rave outfit is complete without a bit of body glitter. Whether you cover your entire body in sparkles or just add a touch to your face or hair, glitter is a great way to add some extra pizzazz to your look. 
Unicorn Snot Holographic Body Glitter
Neon makeup and body paint
In addition to wearing neon clothing, you can also add some neon accents to your makeup. A brightly colored eyeliner or lip gloss can really make your outfit pop. 
UV Neon Face & Body Paint Glow Kit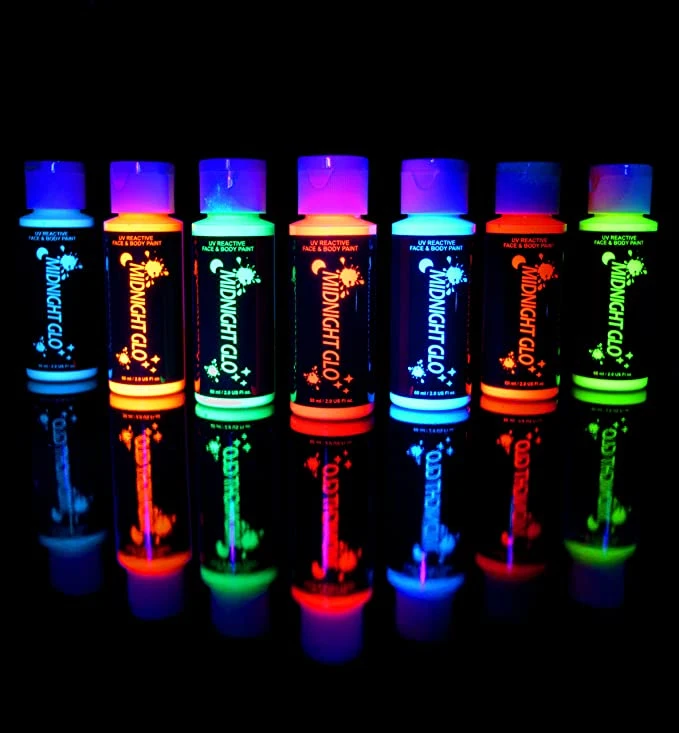 Luminous Face Jewels Glow in the Dark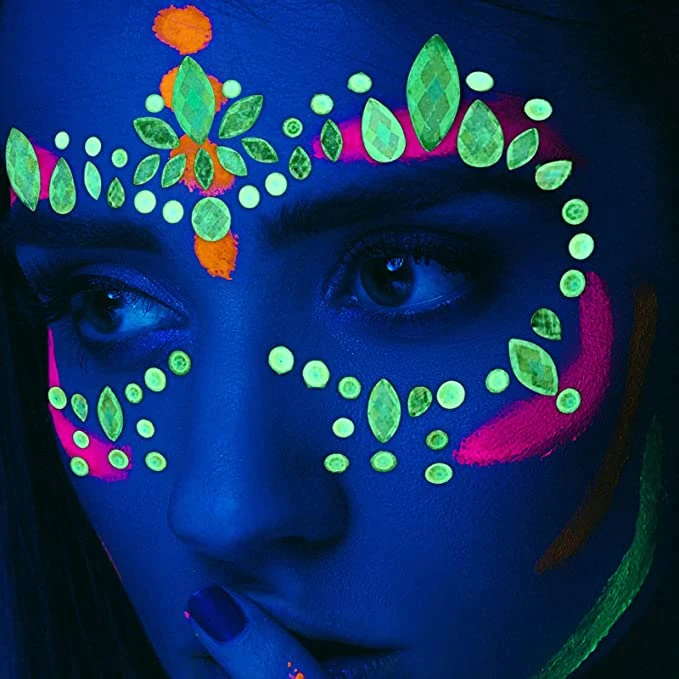 Water Activated Eyeliner Liner Makeup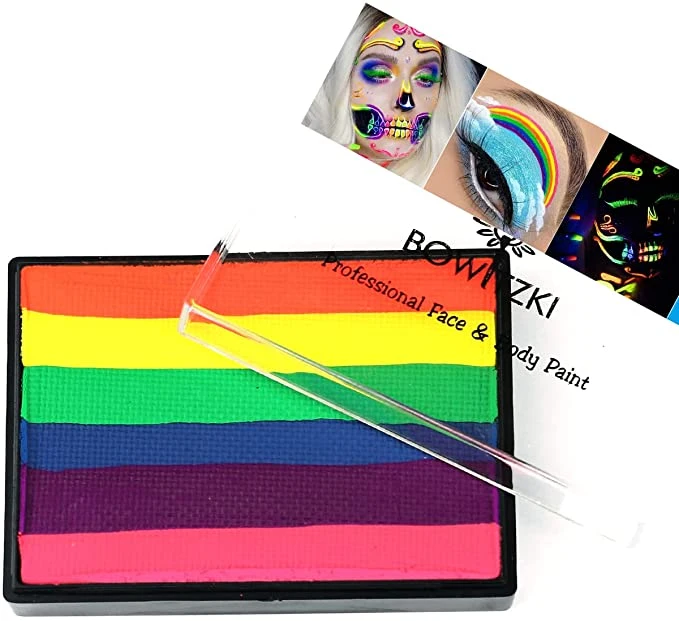 Brightly fanny pack
A brightly colored fanny pack is essential for carrying all your essentials (and keeping them safe while you dance!).
Holographic Fanny Pack– Fashion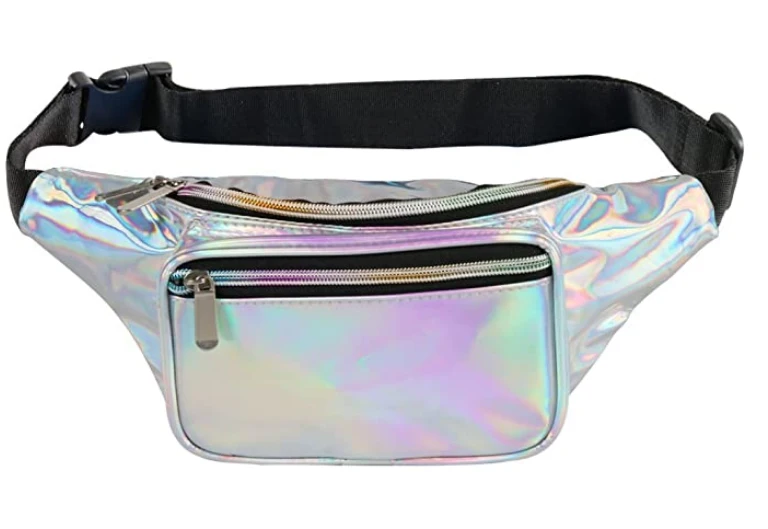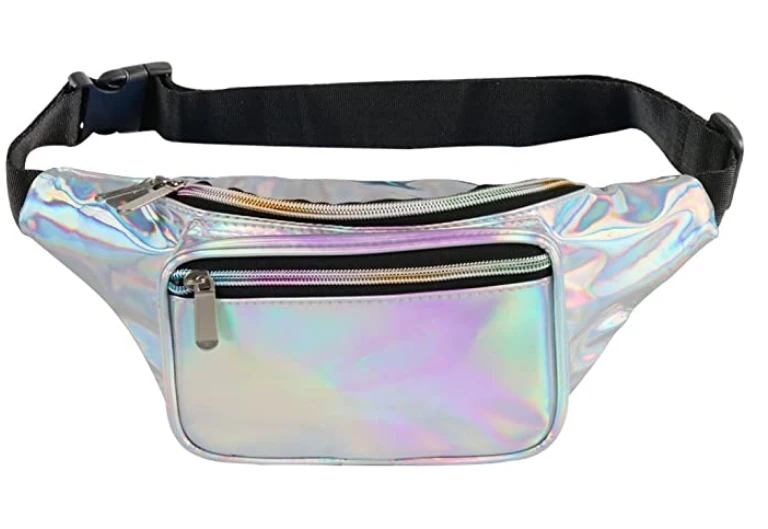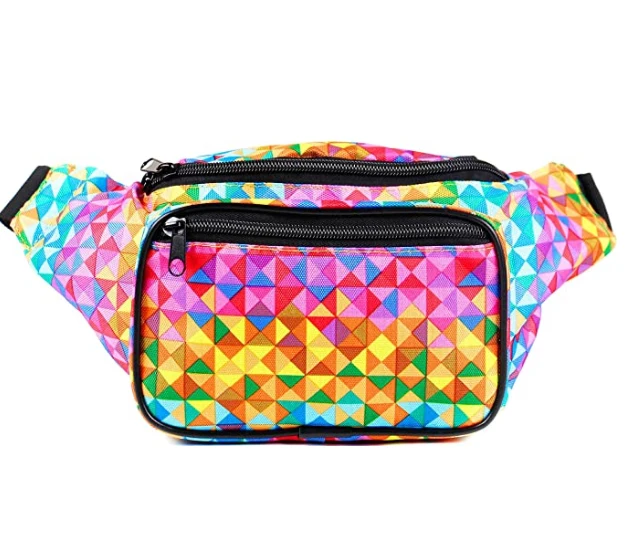 Funky footwear
Improve your 90s look with some funky footwear. Platform shoes, combat boots, and even Birkenstock are perfect for this style. A pair of platform sneakers or sandals will add a touch of retro style.
Cape Robbin Radio Holo Platform
Fashion Leather Women Sneakers
Neon bracelet or choker
A neon plastic bracelet or choker is the perfect finishing touch.
Think bucket hats
Those hats are still one of the most iconic 90s accessories.
Chunky jewelry
And let's not forget chunky jewelry!
With all those accessories you cannot go wrong, and you will for sure nail your 90s outfits to the tiniest detail!

5. A few tips on how to stay cool and comfortable while you're out
You have to know what will be the weather like for the event you intend to go to.
90s outfits can be a bit warm for summer raves or festivals, and we don't want you, while on-site, to be uncomfortable because of the heat.
If you know it will be hot, to help you stay cool and comfortable while you're dancing the night away, here are a few tips:
– Choose breathable fabrics like cotton or linen. Avoid synthetic materials like polyester, which can trap heat and make you sweat.
– Loose, flowing clothes are best for air circulation. You might want to consider a cropped top or shorts to keep your body temperature down.
– Light colors will reflect heat, so opt for white, cream, or pastel hues. And don't forget your sunscreen!
– Keep your hair off your face with a bandana or headband. A cold compress on your forehead can also help to cool you down.
– Stay hydrated by sipping water throughout the night. You can also bring along a small fan to keep yourself cool.
Gypsy Hair Clips Silver Hair Extension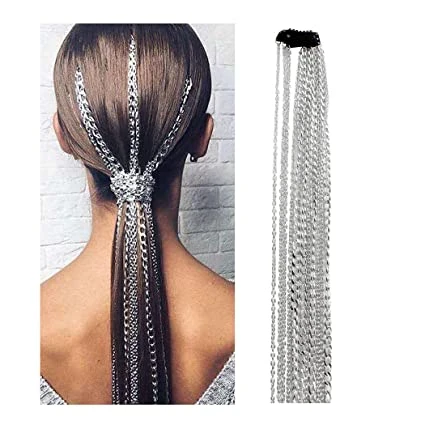 With these tips, you'll be able to enjoy the party while staying cool and comfortable all night long!
We hope that this article helped you or saved you some time in your research.
Have a great event!