Looking for a way to add some color to your wardrobe? Then look no further than orange rave outfits!
This vibrant shade is perfect for any occasion, and with the right accessories, you can create a look that's both stylish and unique.
Here are a few tips to help you put together the perfect rave outfit with the color orange.
Table of content:
If you would like to jump straight to the orange rave outfit selection click here!
All items that are listed, are the best products on Amazon as they are all at a minimum of 4 stars out of 5 and above.
We want you to get the best out of this post by saving you some time in your outfit research and finding great items for cheap.
The Meaning Of The Color Orange
Multiple meanings of orange
Orange is the color of the sun, of happiness, and of energy. It is the color of warmth and of life.
Orange is the color of autumn leaves and of pumpkins. It is the color of the spice turmeric and of oranges themselves.
Orange is the color of passionate love. It is the color of excitement and fun. It is the color of celebration and joy. When we see orange, we cannot help but feel happy.
Orange represents all that is positive in the world. It is the color of hope and optimism.
Whenever we see orange, we should be reminded to think positively and to be grateful for all the good things in our lives.
If you would like to jump straight to the orange rave outfit selection click here!

Why Do People Wear Orange?
There are many reasons why people might choose to wear orange.
For some, it may be a favorite color that makes them feel happy and confident.
It is associated with sunshine and warm weather, and it has been shown to boost positive emotions.
Others may enjoy the way it stands out in a crowd or attracts attention.
Some people may even wear orange to show support for a cause or team.
Orange is also a highly visible color, making it ideal for safety applications like traffic cones and construction workers' vests. 
Whatever the reason, orange is a vibrant and eye-catching color that is sure to make a statement.
Why do people wear orange in raves?
In the late 1980s and early 1990s, the electronic music scene in the United Kingdom was thriving.
Raves were huge underground parties where people danced all night to trance and techno music.
At these events, it was not uncommon to see people wearing bright colors, including orange.
There are a few theories about why people started wearing orange at raves.
One theory is that orange is a happy color that helps to create a positive atmosphere.
Another theory is that orange is a color that is easy to see in low-light conditions, making it ideal for party-goers who want to stand out from the crowd.
Whatever the reason, orange has become synonymous with the rave culture, and it continues to be popular among electronic music fans today.
If you would like to jump straight to the orange rave outfit selection click here!

Tips For Putting Together Your Orange Rave Outfit
If you're looking to add a pop of color to your rave clothes, orange is the perfect hue.
But if you've never worked with the color before, you might be wondering how to put together an outfit that looks chic and stylish.
Here are a few tips to get you started:
Start with a neutral base.
Orange looks great with black, white, and gray, so start by choosing one of these colors as your base (a basic outfit that's comfortable and easy to move in).
From there, you can add additional orange accents.
Select one or two pieces.
An orange dress or top paired with black pants or a skirt is always a good option.
Or, you could go for an orange sweater or cardigan with jeans.
If you opt for two pieces, make sure they complement each other in terms of style and fit.
Accessorize smartly with your rave gear.
Think neon body paint, sequined pasties, or feather boas.
Paint your face with bright orange makeup or wear an orange mask or headpiece.
Neon orange eyeshadow can really make your look pop, and adding some glitter to your cheeks is always a good idea.
And of course, don't forget to paint your nails! A bright orange manicure is the perfect finishing touch to any rave outfit.
Finally, finish off your look with some eye-catching shoes.
Platform boots or sneakers with LED lights are always a hit on the dance floor.
Orange is the perfect color to wear to a rave. It's bright, it's fun, and it really makes you stand out in a crowd, like the biggest ad sign on the road, people can't miss it.
If you would like to jump straight to the orange rave outfit selection click here!
4 Different Styles For a Cool Orange Rave Outfit
You can never go wrong with a classic orange rave outfit.
This color is perfect for any raves or music festivals and always makes a statement.
If you want to stand out from the crowd, try one of these different styles with orange for your next rave.
Style 1: Easy orange (well-chosen accessories plus shoes)
Base colors
As mentioned above, orange can be worn with some base neutral color like white, black, or gray.
The idea for this style is to have for top and bottom only neutral colors. Once you have found your cute top and comfortable bottom, get a pair of orange shoes.
Now, this is where the real fun begins, as soon as you have your whole outfit what you only need to work on is your make-up and accessories.
If you would like black outfits inspiration click here!
If you would like white outfits inspiration click here!
Shoes
From there, what we want to do for this style "Easy Orange" is for you to add only orange accents to the overall picture.
Makeup
Our recommendation is to put some orange eye shadow on your eyes (maybe some orange lipstick but that is up to you), and put on some bright orange manicure.
Orange Accessories
Even though some will consider that your outfit is done, as it is "raves" we are talking about, we would add some more accessories.
Wear some orange glow sticks as bracelets on both wrists plus another one as a necklace, a perfect way to make you glow in the dark.
And depending on what you have decided so far to add to your look you can also go with some nice orange neon body paint.
Finally, an orange fanny pack will be the perfect item to finish off the look and enter the cool and bold people of the orange club!
Style 2: Statement Orange (at least one piece of orange clothing)
Pick one orange clothing top or bottom
So, based on what you prefer you could pick an orange top or an orange bottom to start off your outfit. Whatever you choose the other part needs to be a neutral color between white, black and gray.
Balance your outfit
To balance your look correctly you will have to make sure you don't have too much of a color in one area.
If you pick an orange bottom, instead of wearing orange shoes, try to find an orange bandana or orange hat or a headpiece.
Same idea with the top, if you decide to go with an orange top, balance your outfit by wearing orange shoes.
Add some orange accent
Once your outfit is balanced it's time to add some accent to your look either with some make-up some accessories or both that is going to depend on the overall look and the overall form of your outfit.
Adding orange eye shadows with or without orange lipstick is always a good option.
Then add some orange glowing items, you can do that with glow sticks, either to your wrists, ankles, shoes, or neck depending on where you feel it is more appropriate for your overall look.
Style 3: Electric Orange (one piece of neon orange clothing plus orange lights)
Electric Orange is about being flashy as hell!
Pick a neon orange piece of clothing
So you will start by picking one neon outfit and that could be your top your bottom or even over clothing like orange fishnets or orange meshes (it could also be orange pasties).
If you are going with orange meshes or orange pasties we strongly recommend that your base neutral color is black.
Add orange lights and body paint
Once you have your neon orange piece of clothing complete your style with orange glow sticks, orange light gloves, and orange body paint.
For this type of Electric look, neon body paint is an excellent way to add the right accent to your outfit.
Style 4: Full Orange (full-on orange, top, bottom, accessories, and shoes)
Full orange will be pretty straightforward, everything you will wear will be orange.
Start with an orange top and an orange bottom and orange shoes
Pick your full outfit with the same orange color as much as possible anyway with orange shoes.
Add orange makeup
Go with orange eye shadows plus orange lipstick and orange nails.
Add orange accessories
You could go even further by adding an orange fanny pack, orange bandana, or even orange socks.
Add orange over clothing items
Find orange fishnets, orange meshes, or orange sheers. Like adding some orange fishnets below your pair of shorts or some orange mesh for your arms.
Add orange lights to your outfit
To finish off your full-on orange style add some orange lights. Orange glow sticks to your shoes, wrists, ankles, and neck, and orange light gloves!
The color orange is already a color that will make you stand out from the crowd but the full-on orange style will make you pop like no one in the pit!

Orange Rave Outfits
Orange Rave Top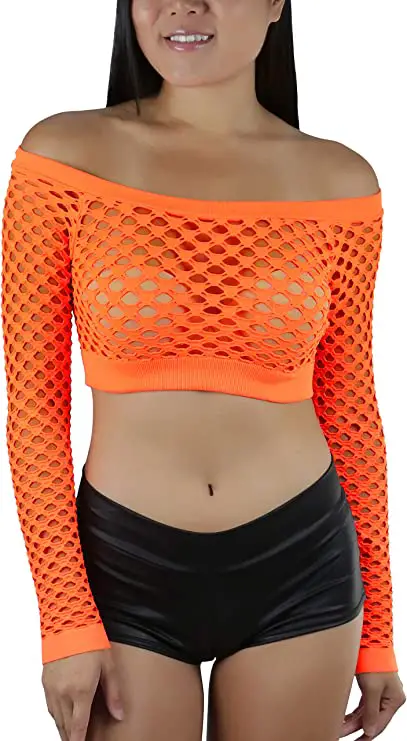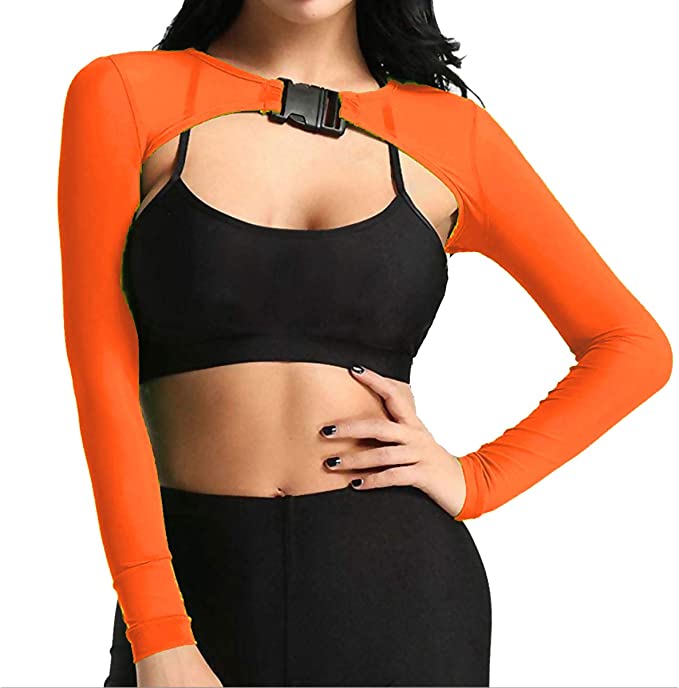 Orange Sleeveless Shirt Ribbed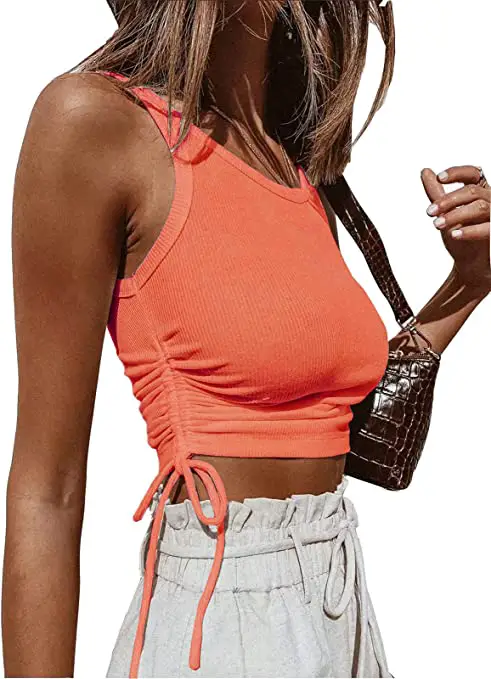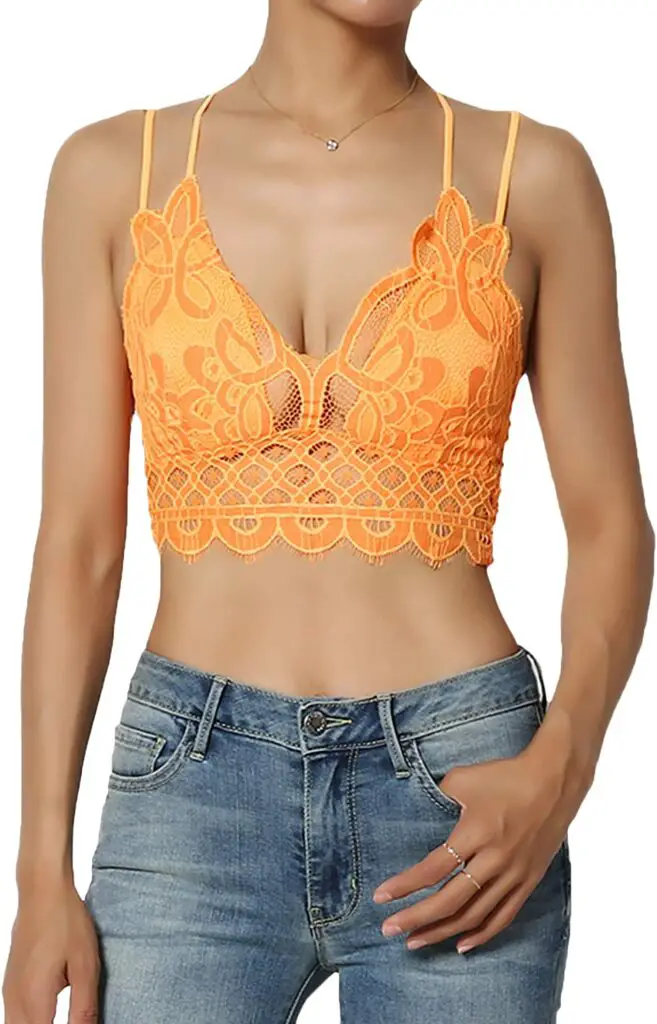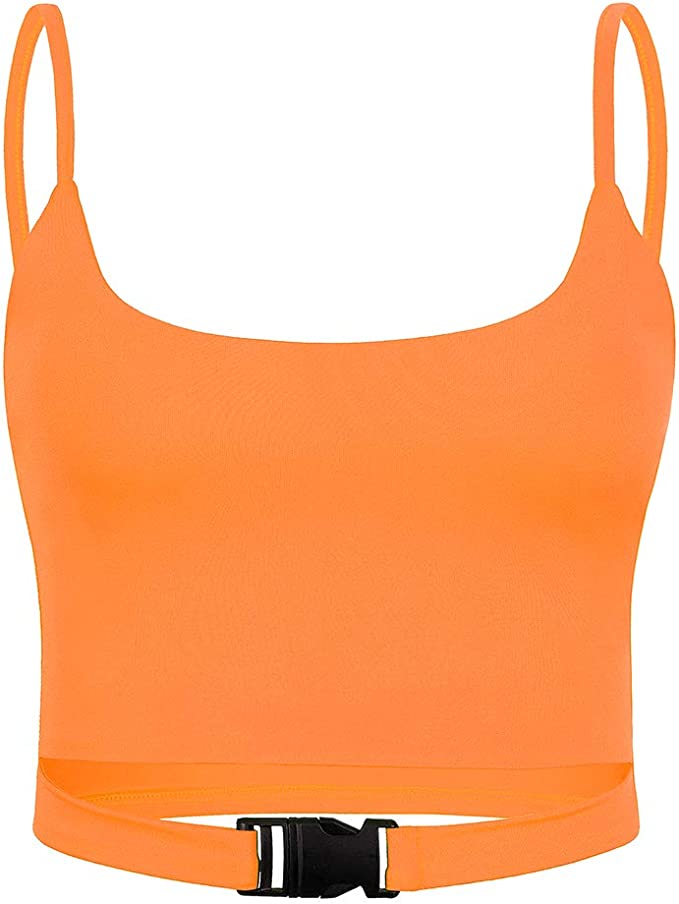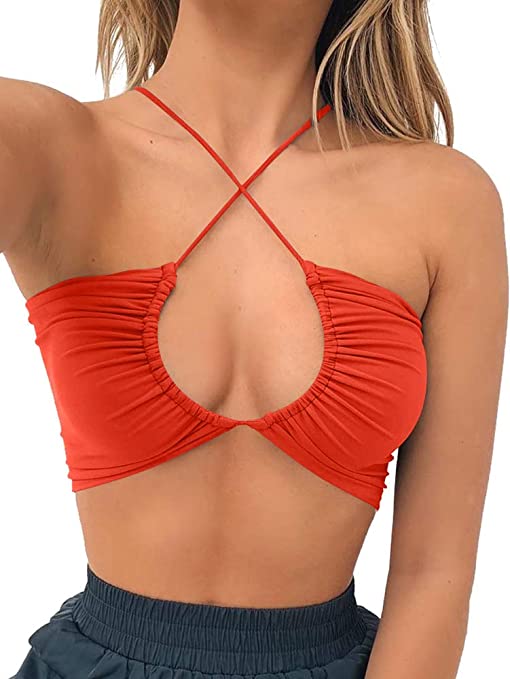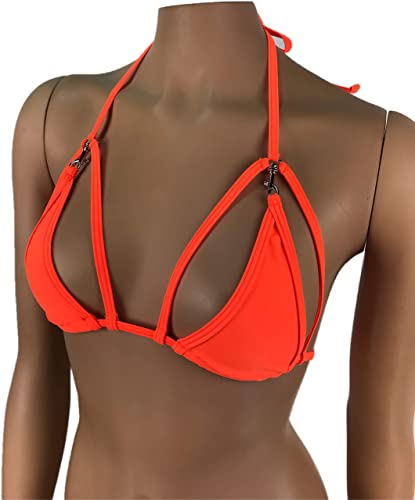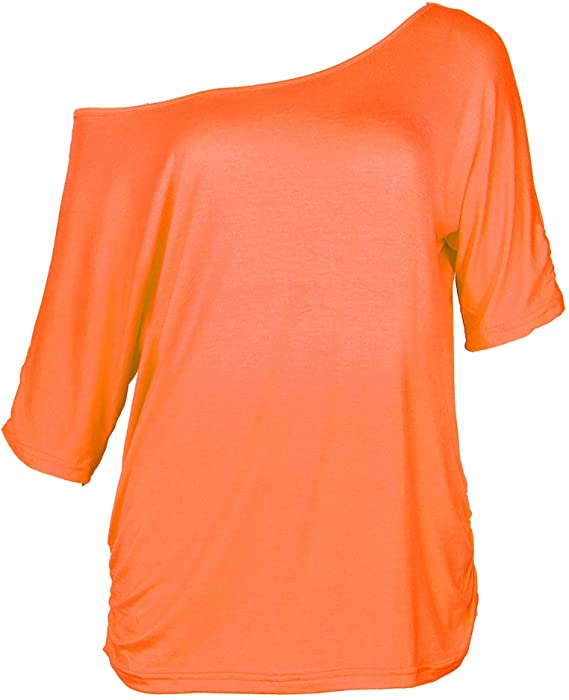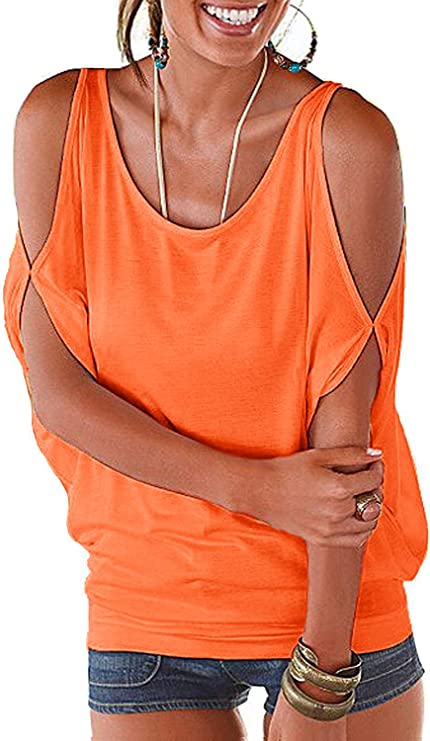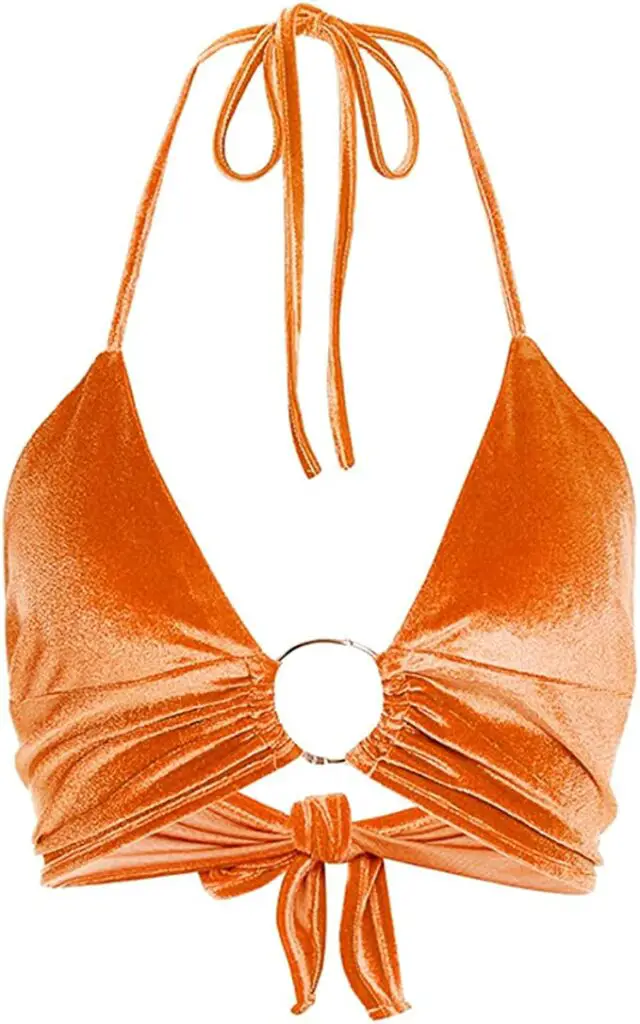 Summer Button Sleeveless Tank Strappy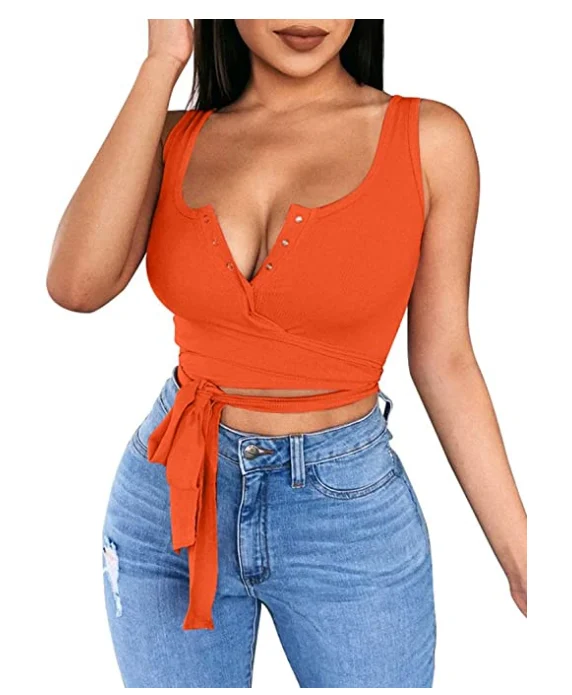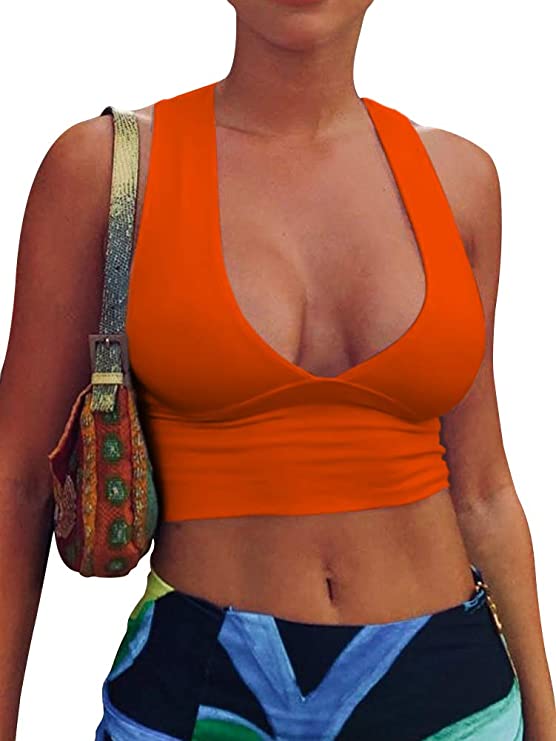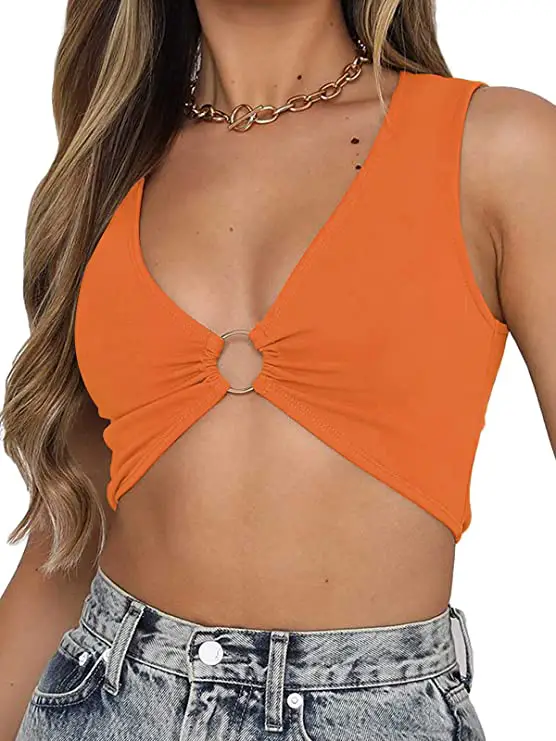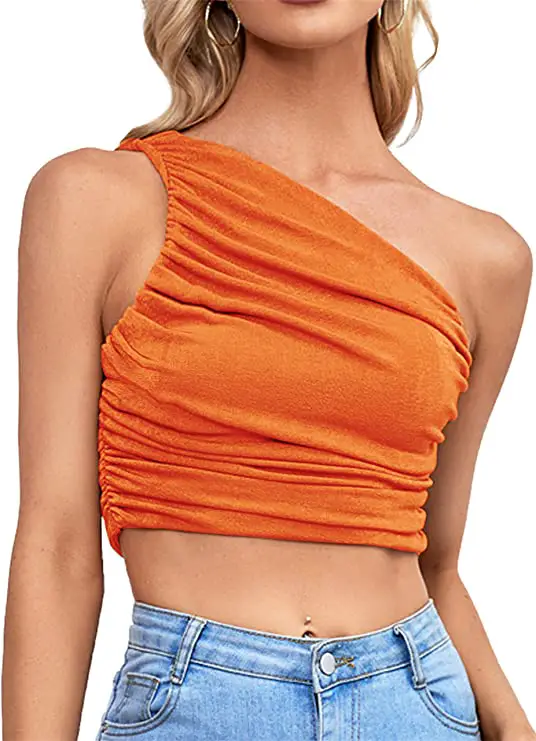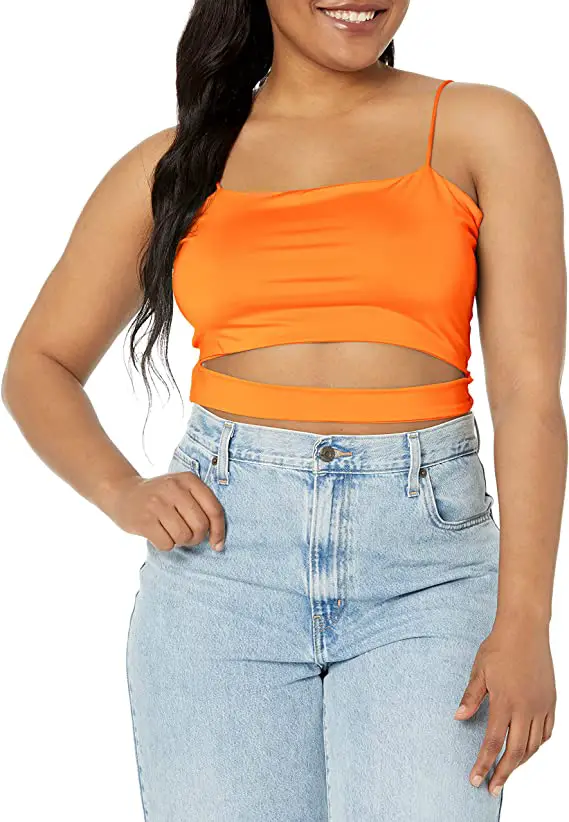 Orange Fishnet Neon Off Shoulder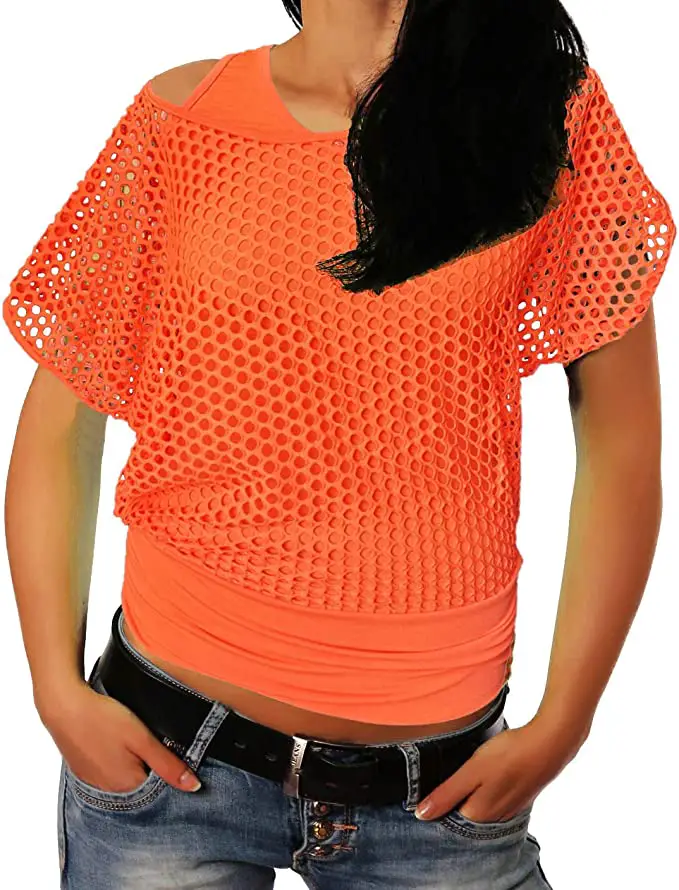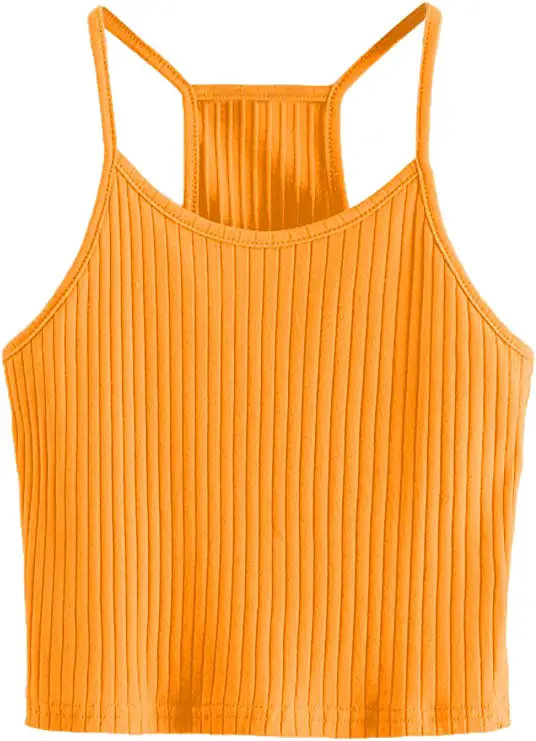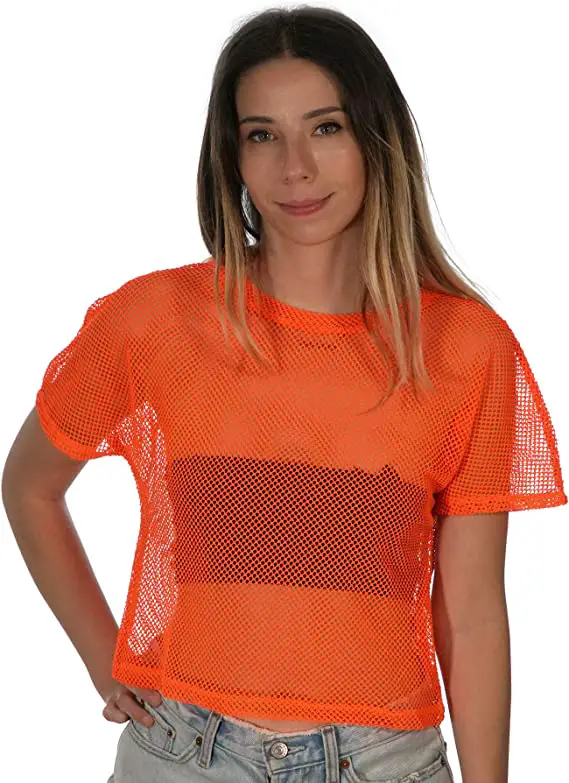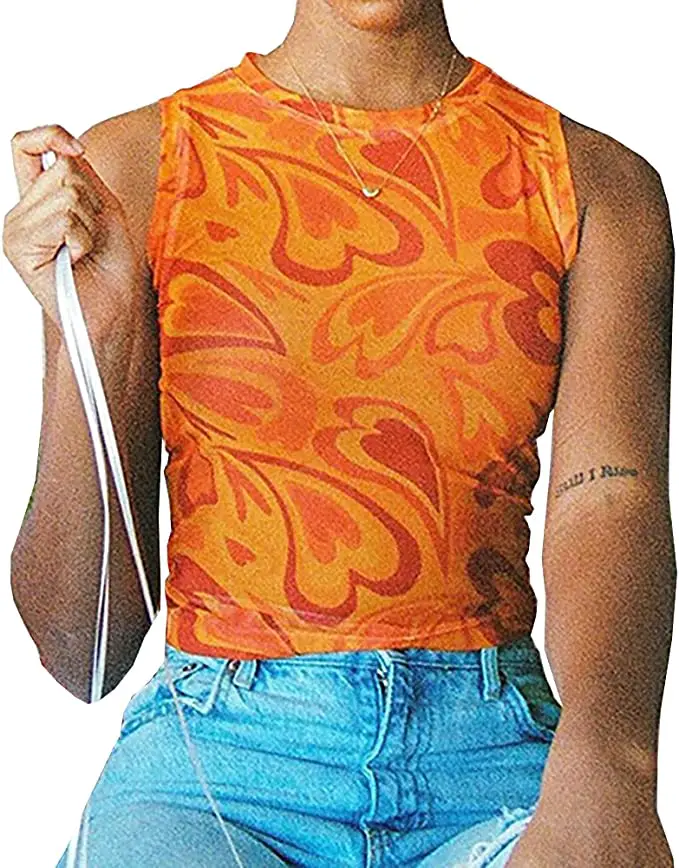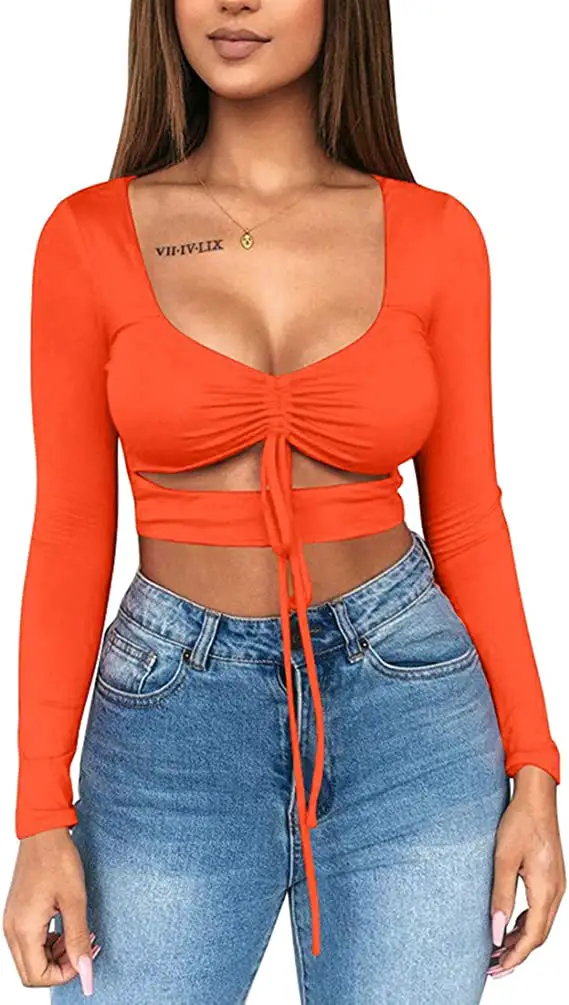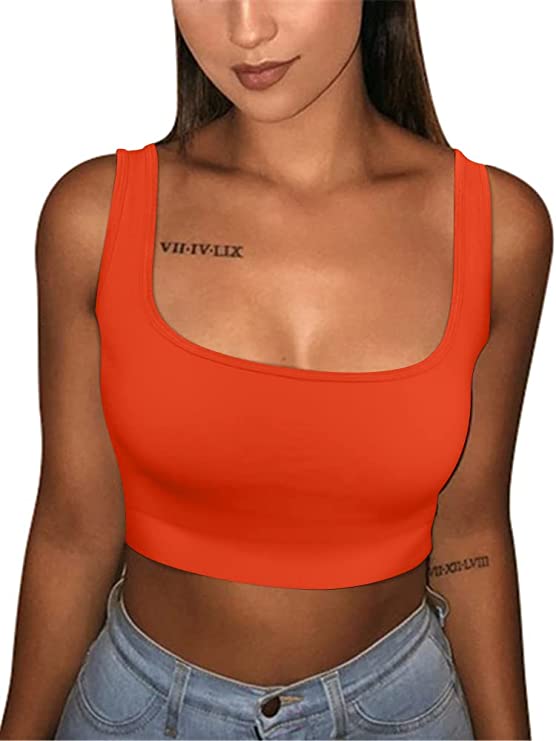 Neon Orange Sexy Sleeveless Skinny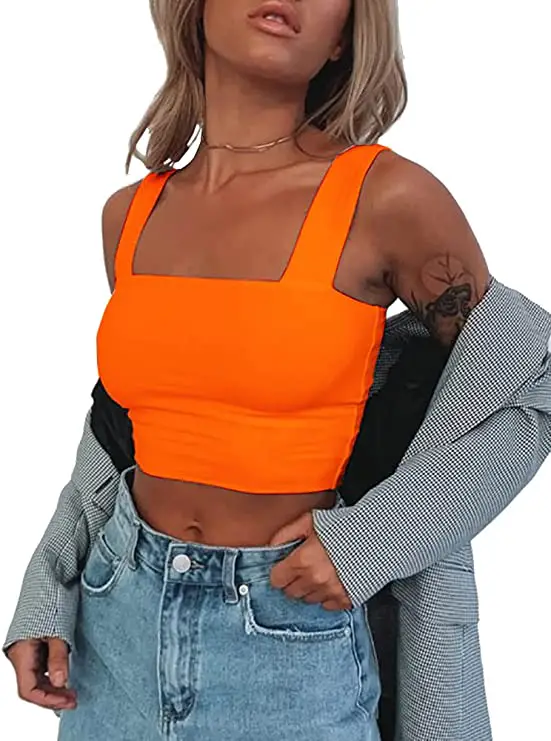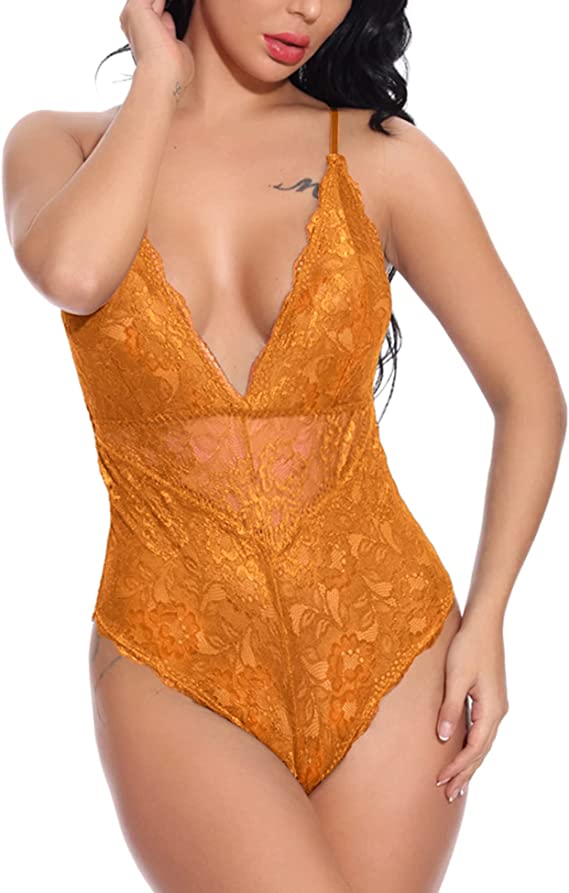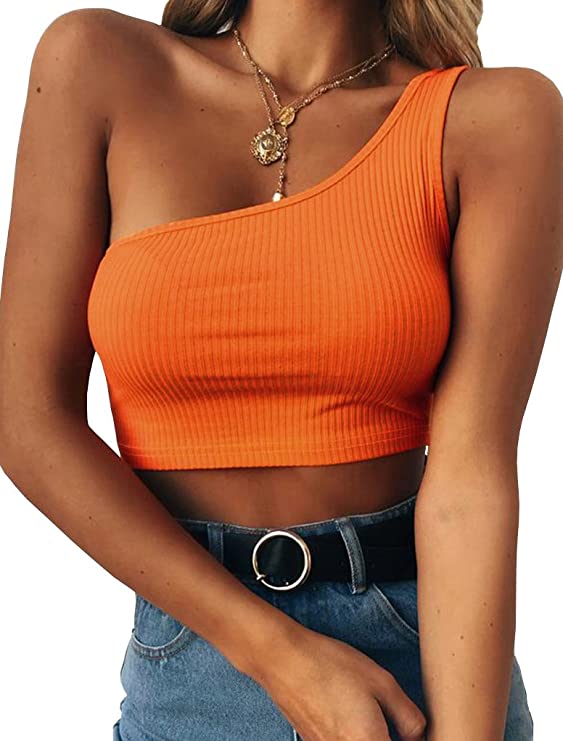 Orange Rave Bottoms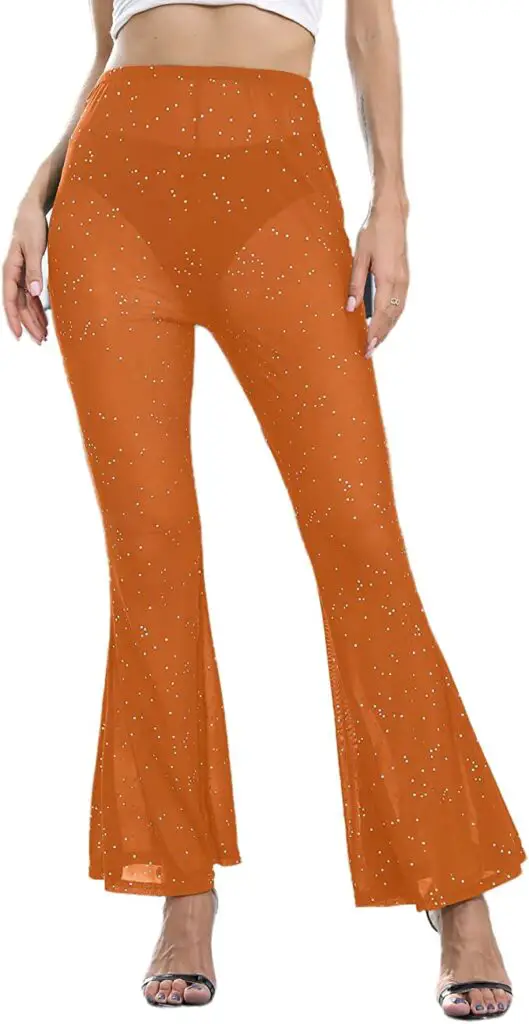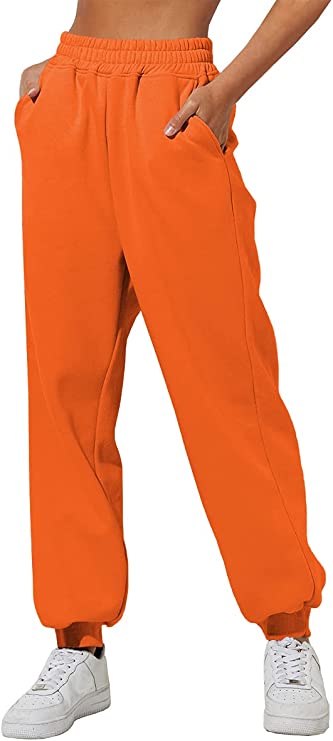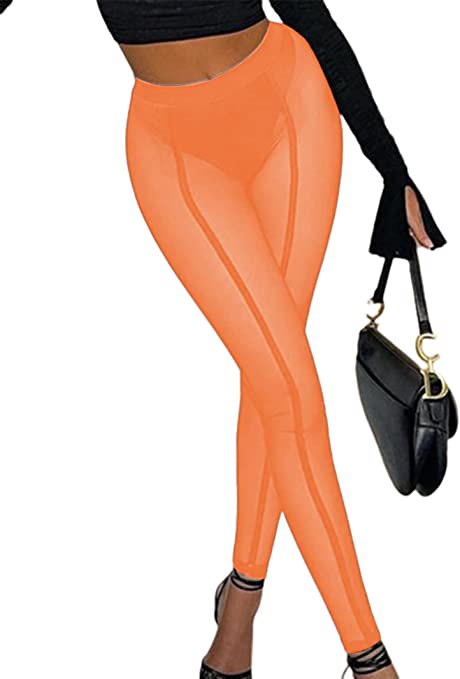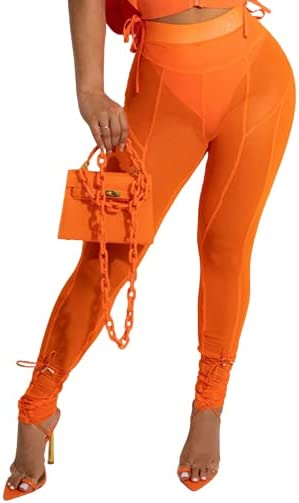 Orange Rave Skirt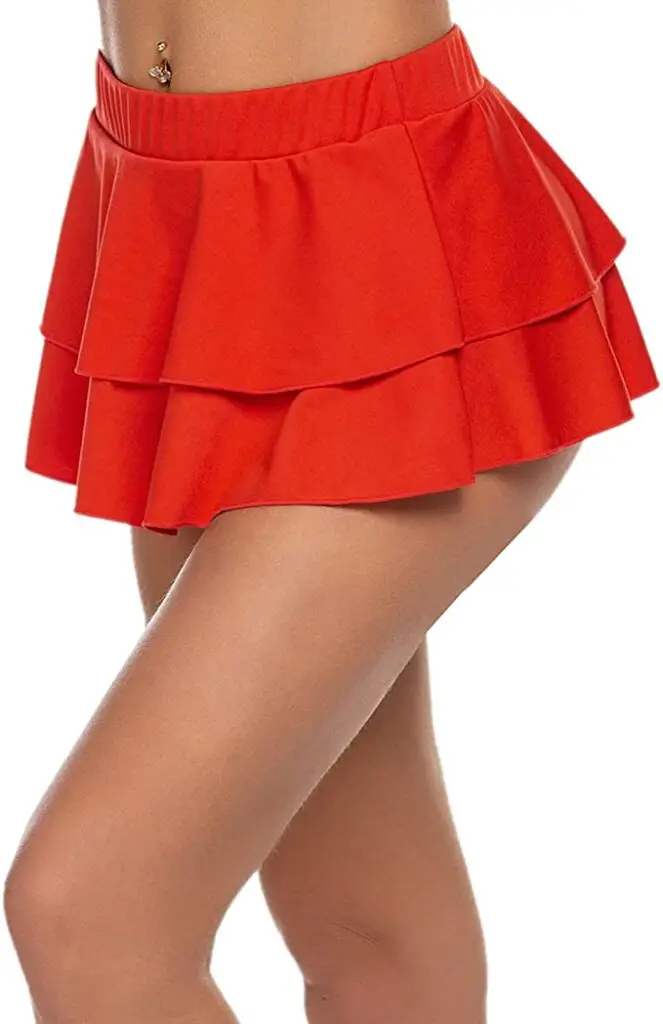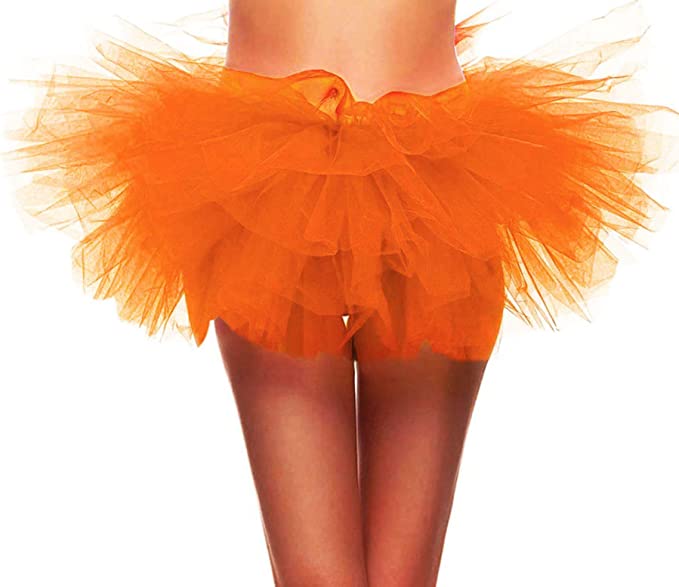 Orange Rave outfit Tassel Belly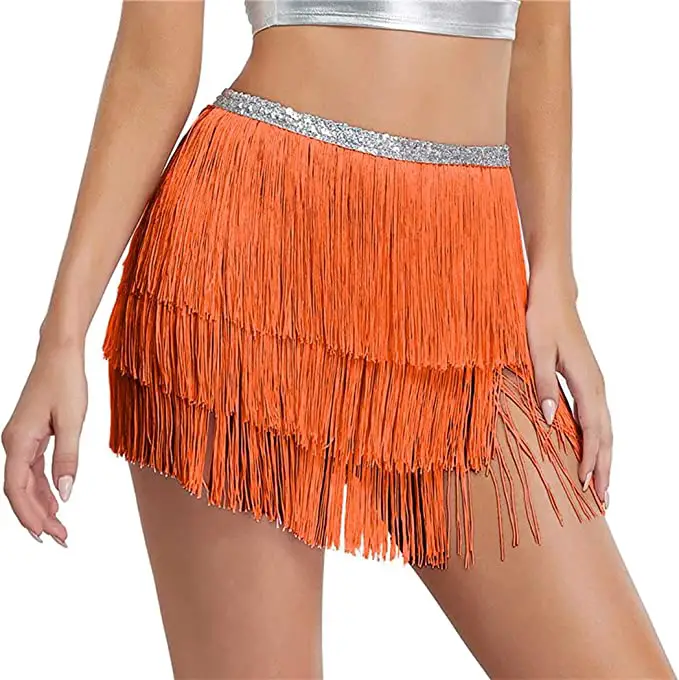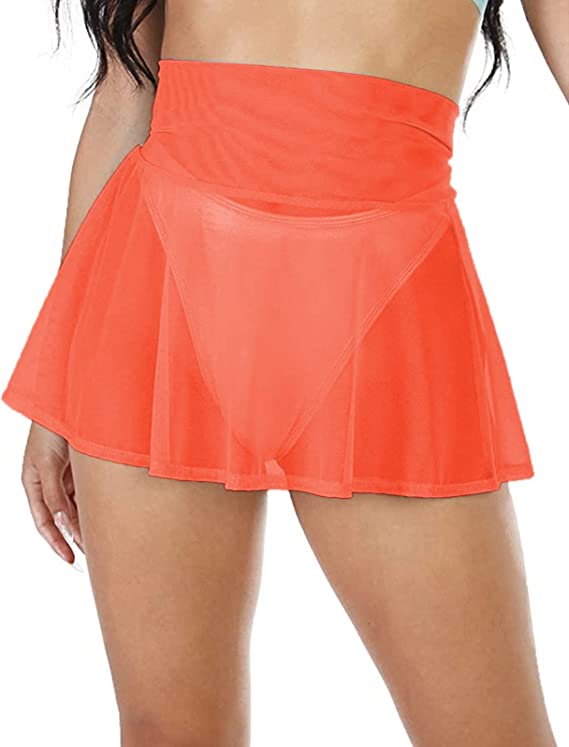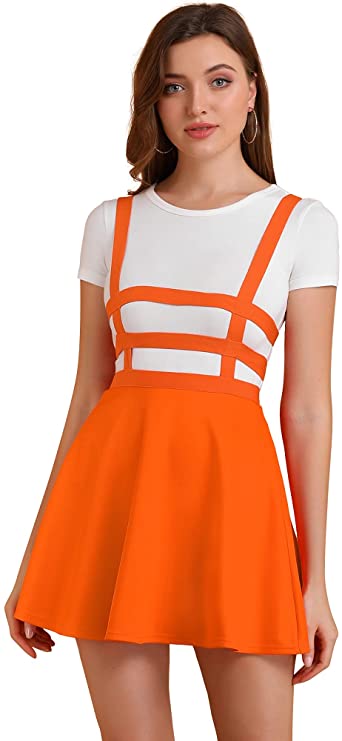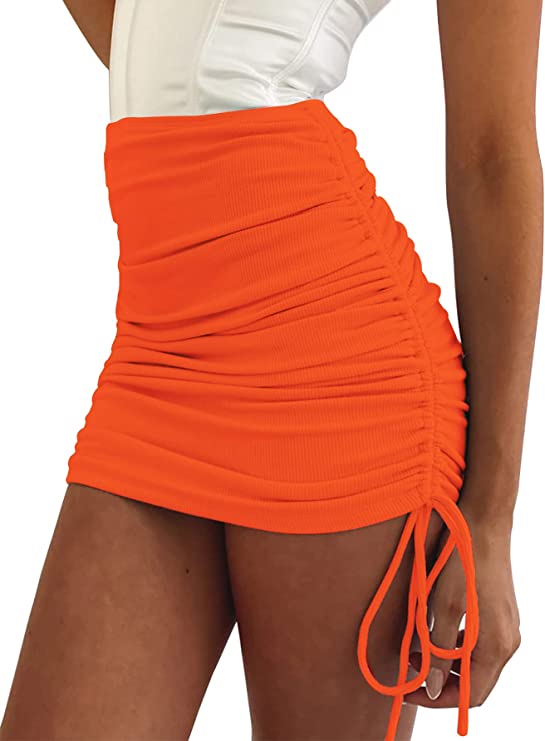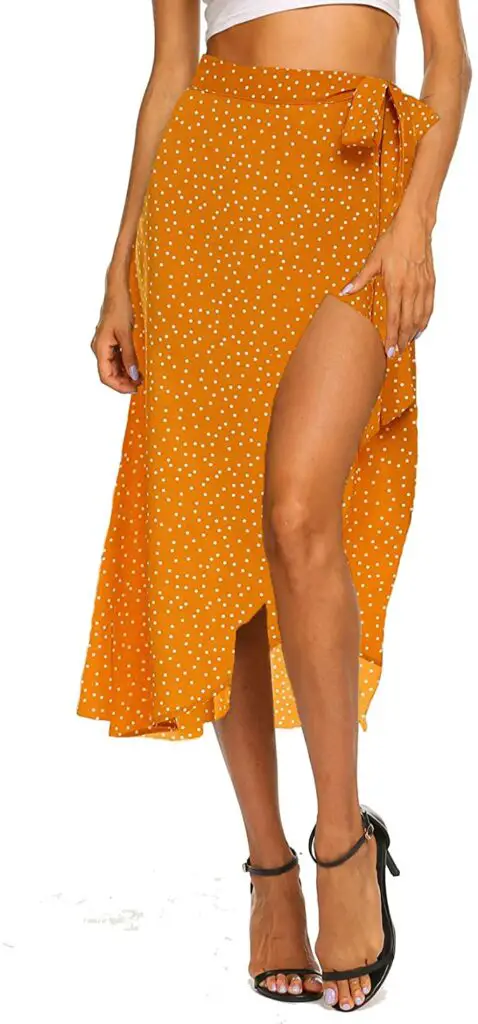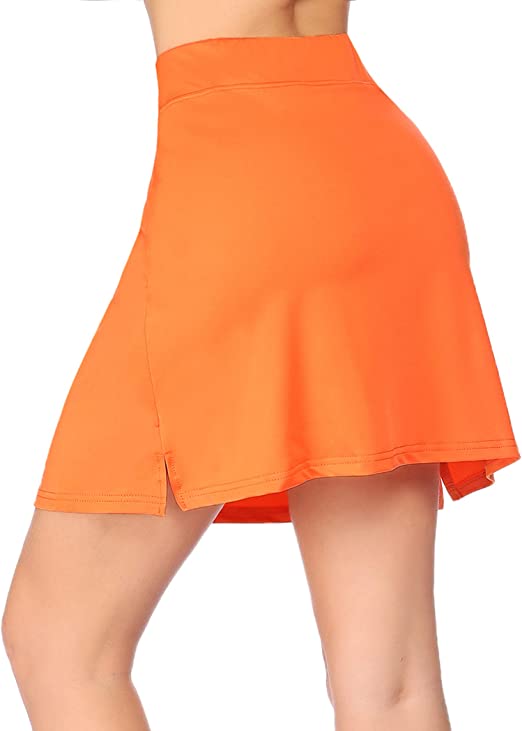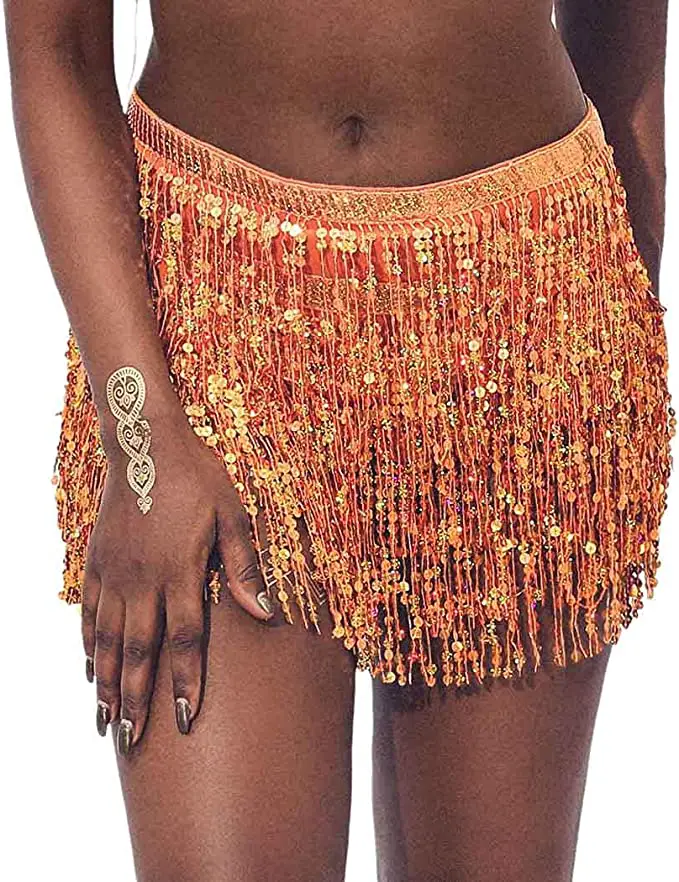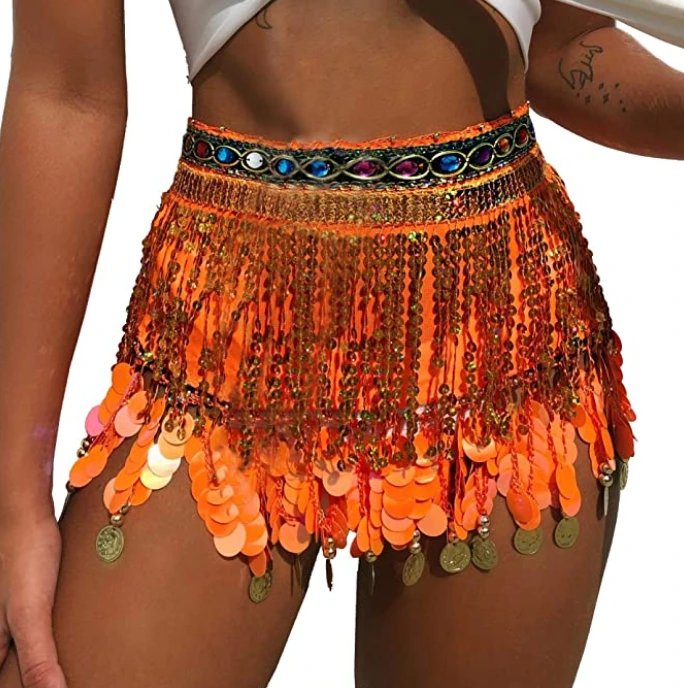 Orange rave shorts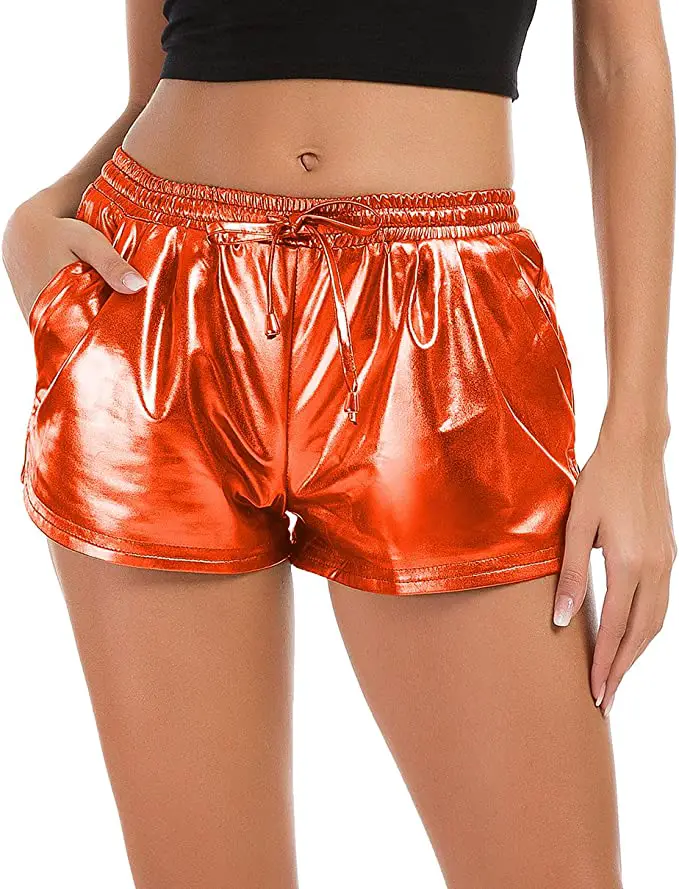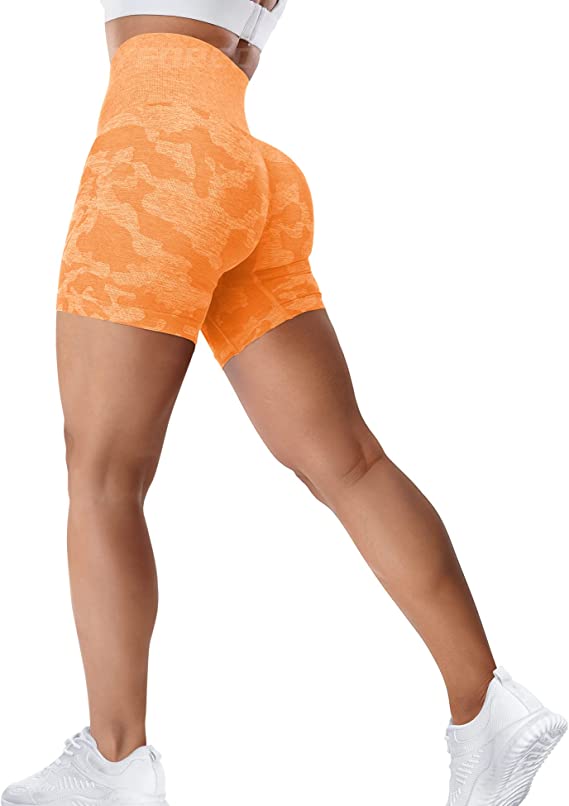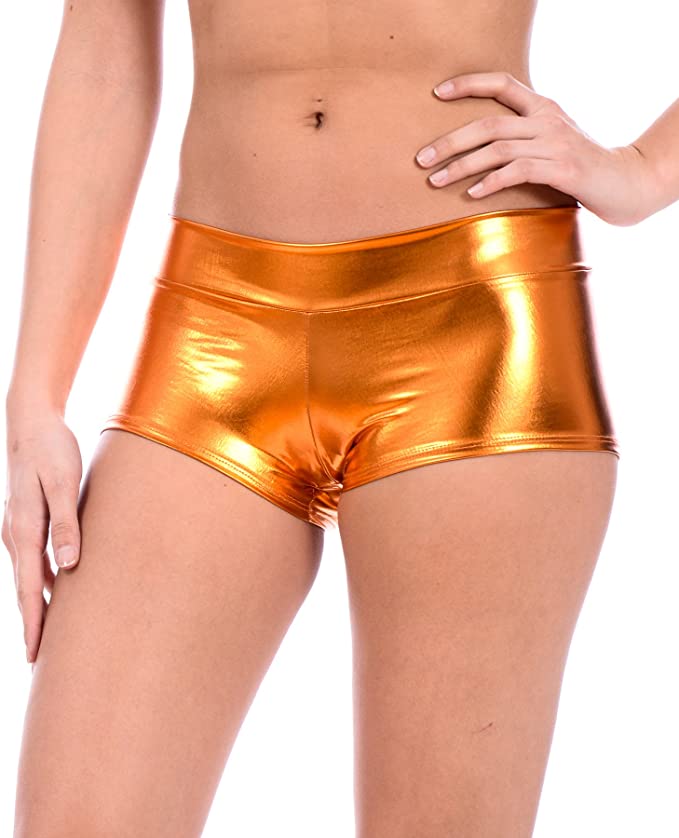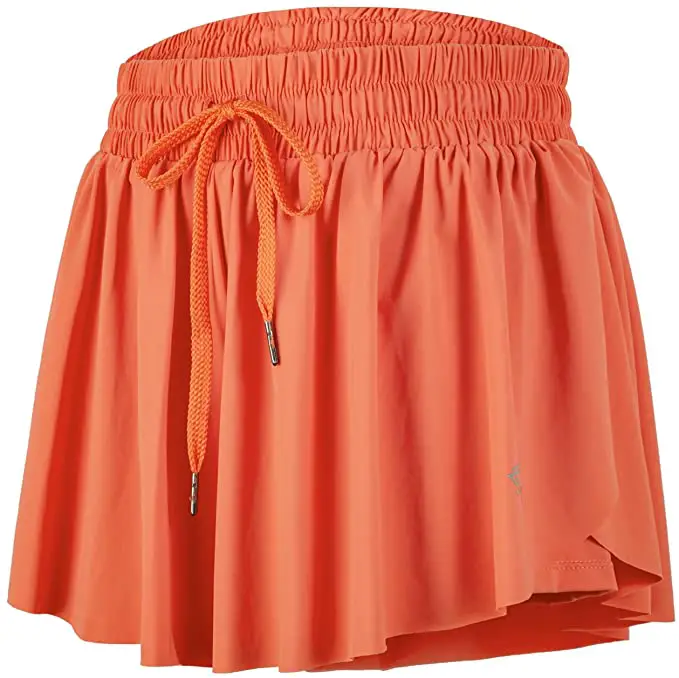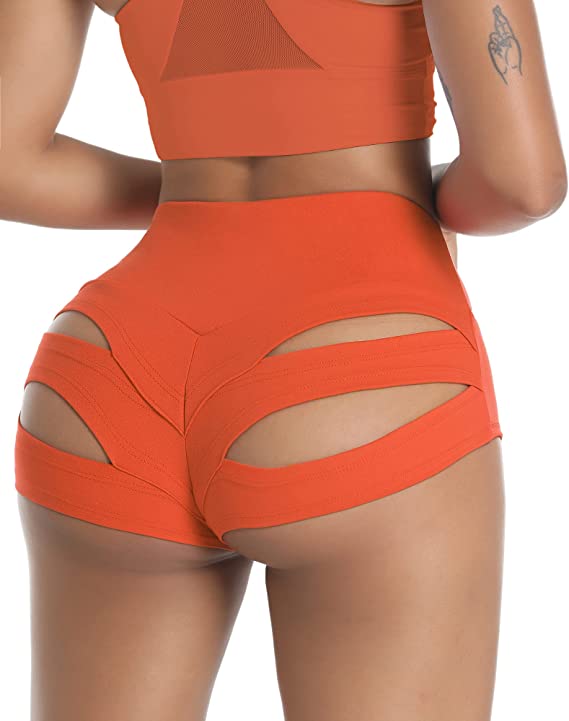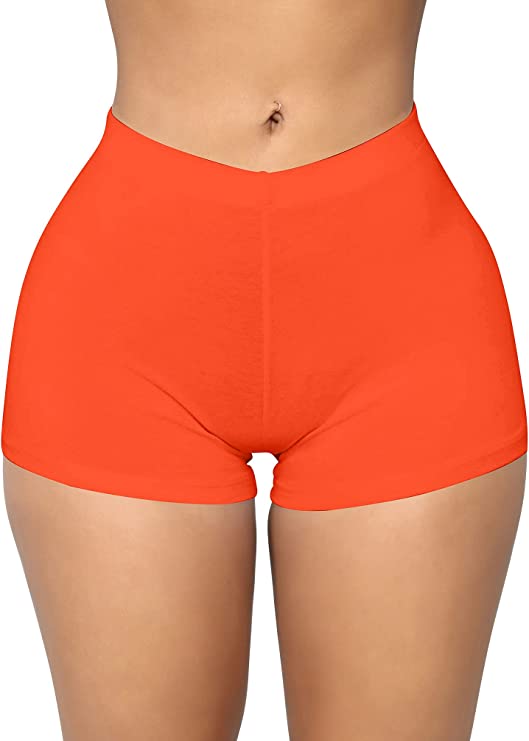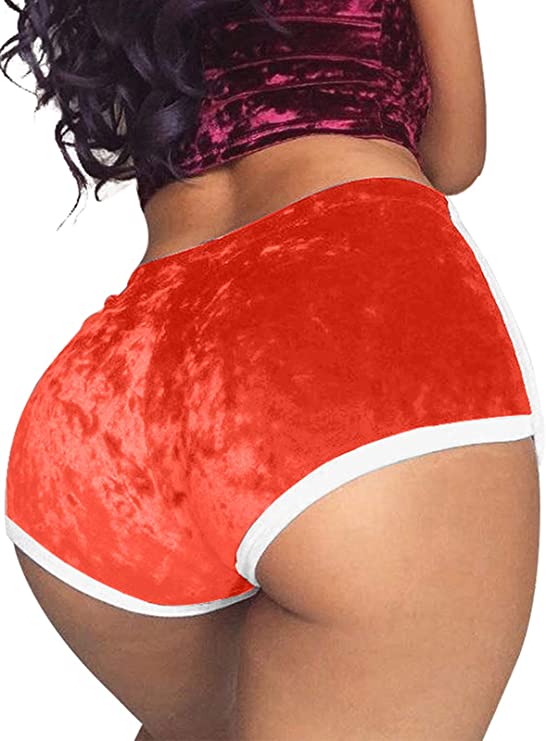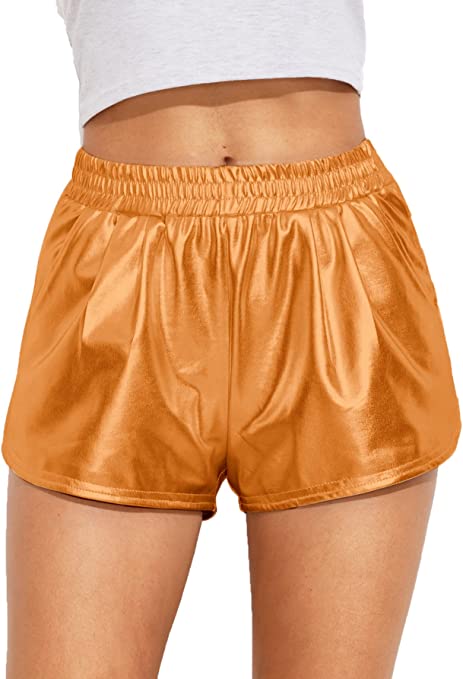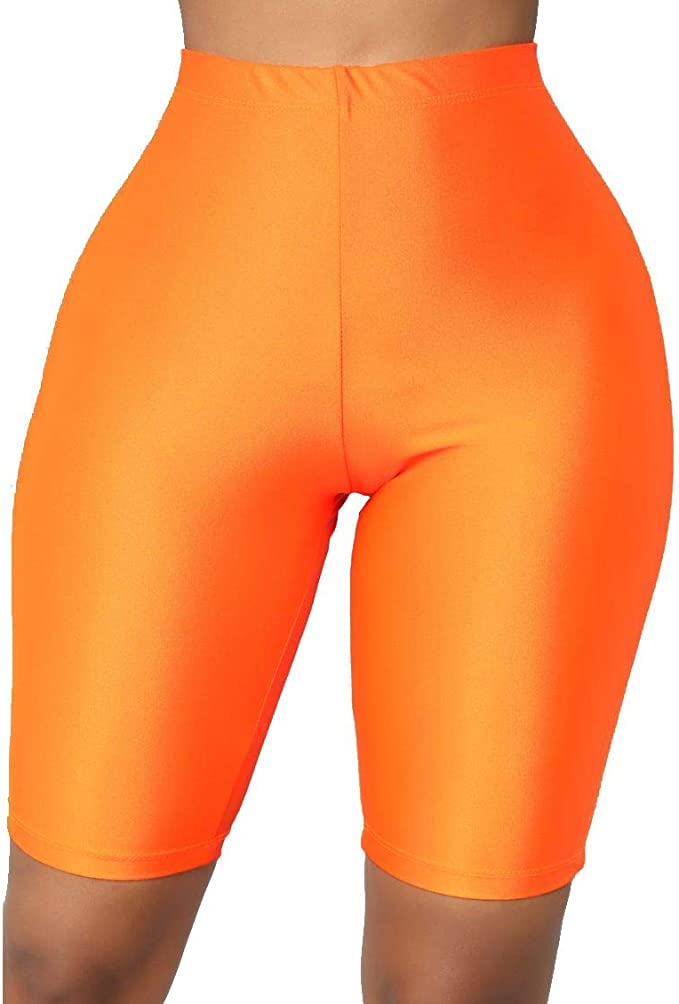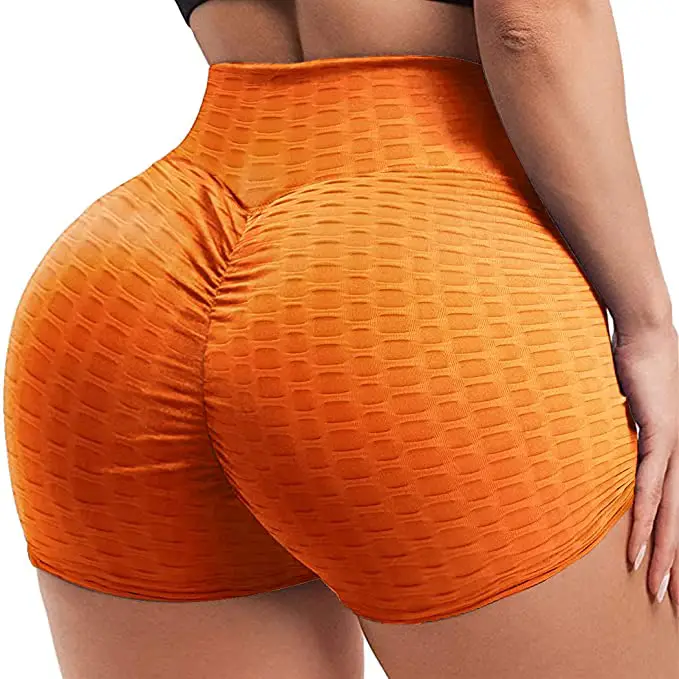 Orange Rave Full Outfit
Neon Orange Rave outfit Rhinestone Romper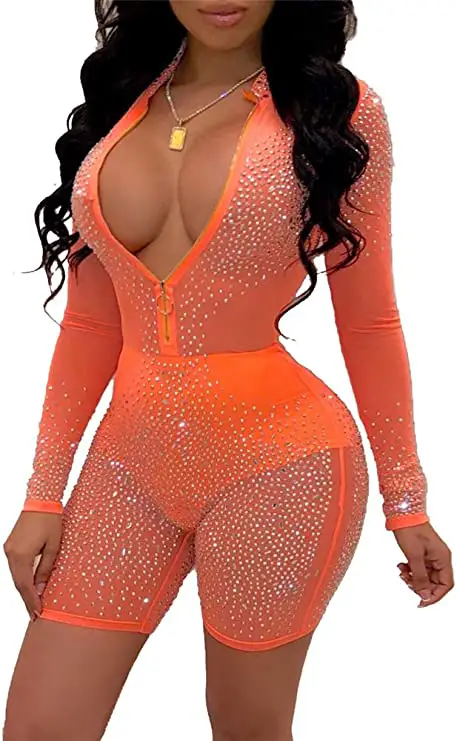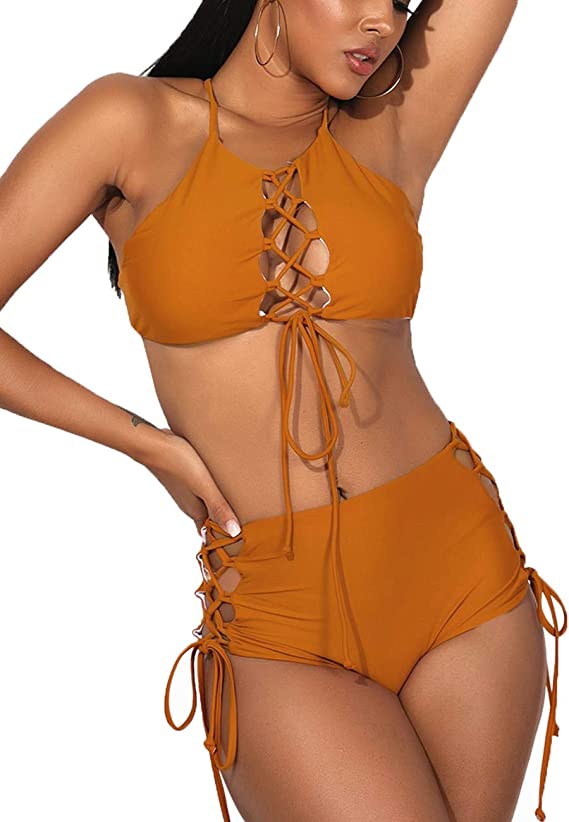 Neon Orange rave outfit Tummy Control Swimwear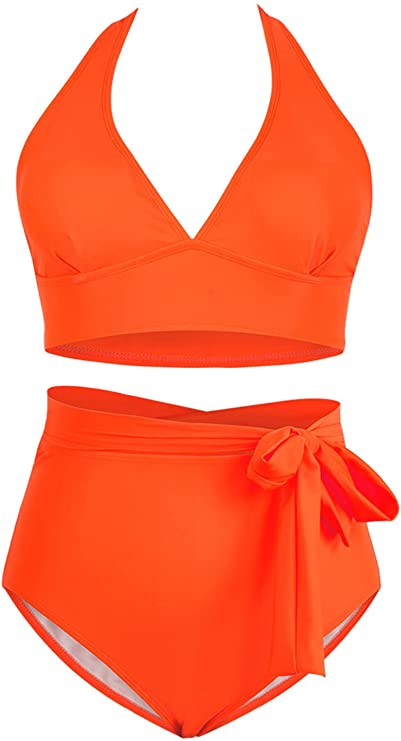 Orange Fishnets Crop Top & Tights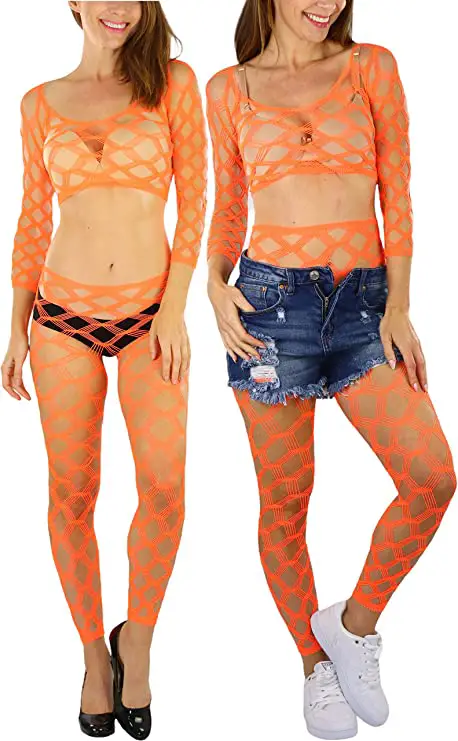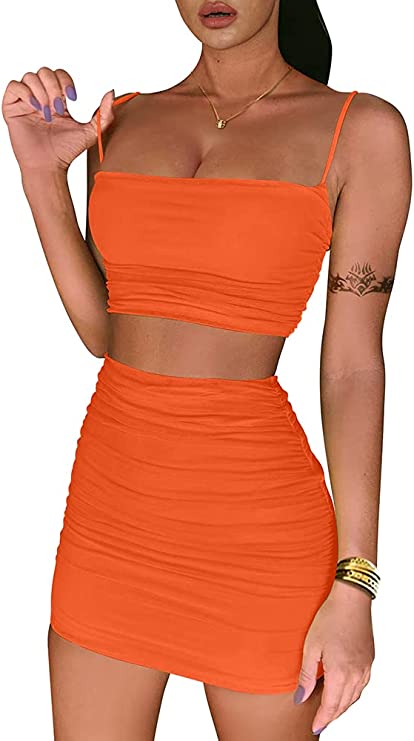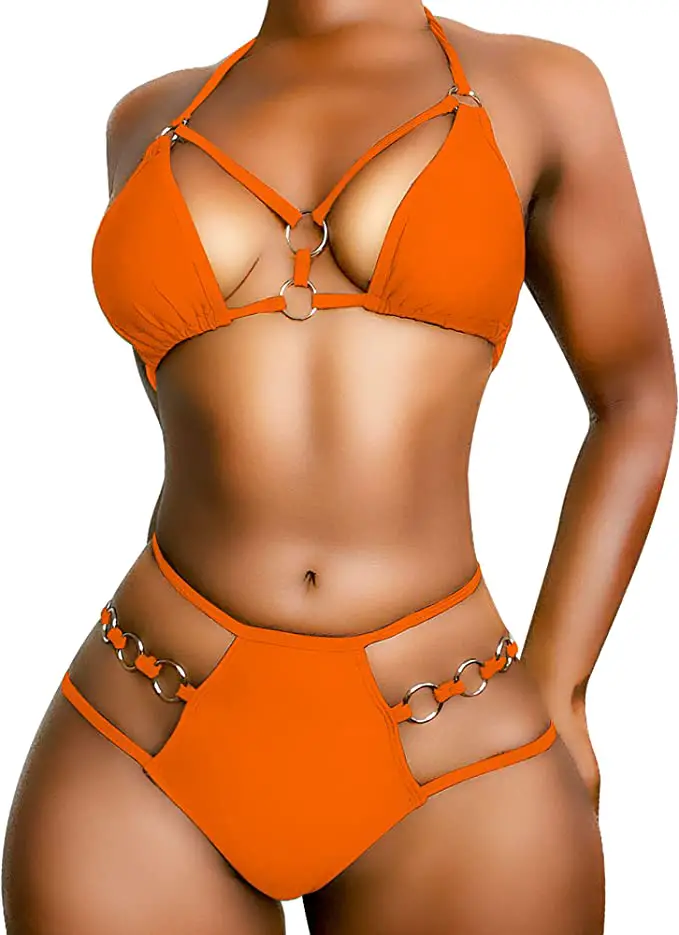 Orange Metallic Halter Top Bottom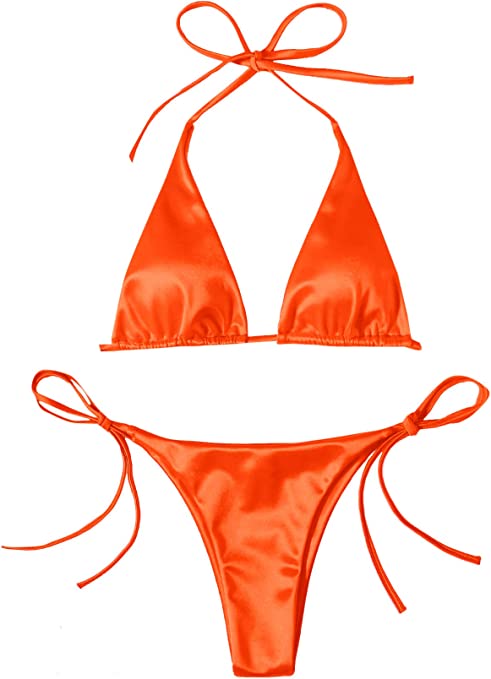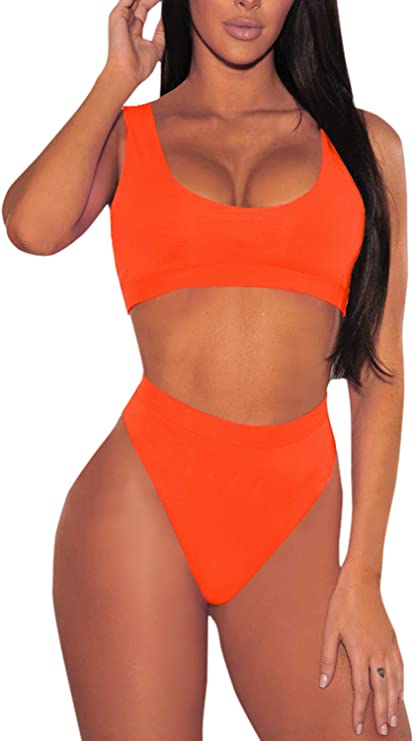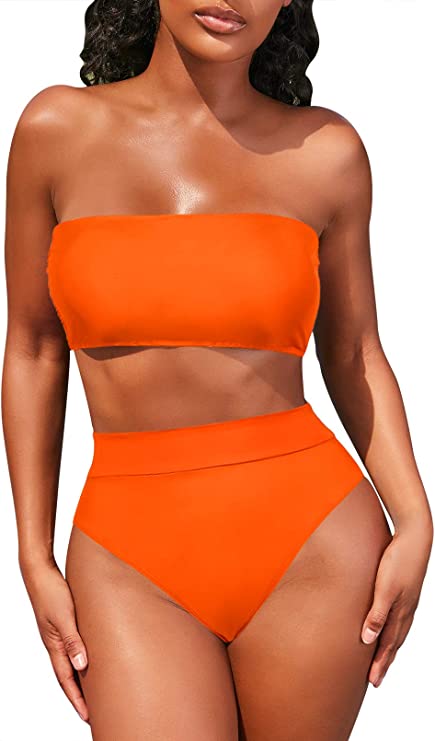 Orange Rave Bikini One Shoulder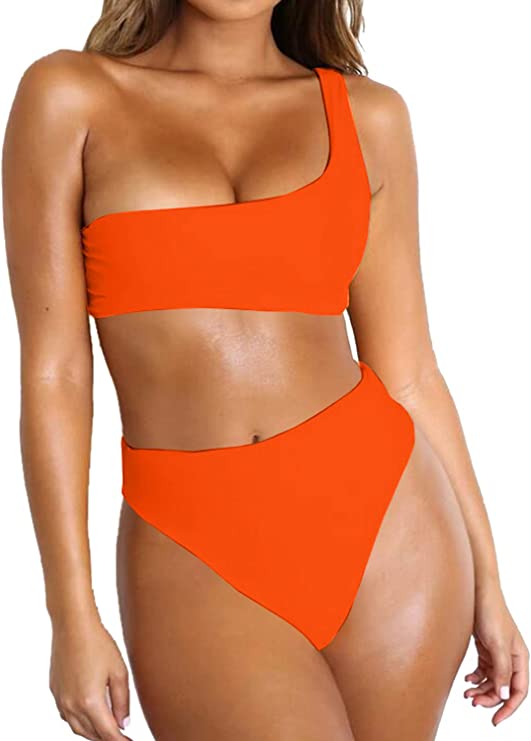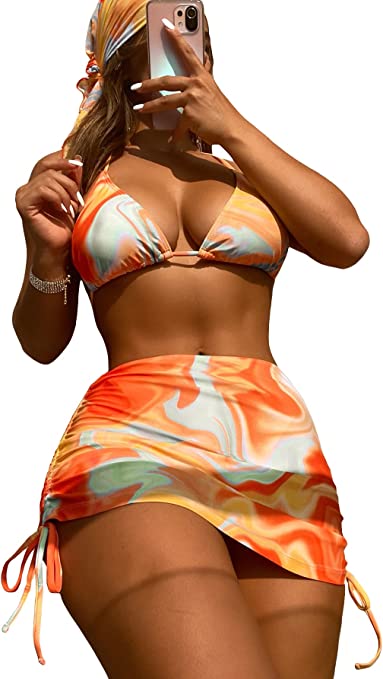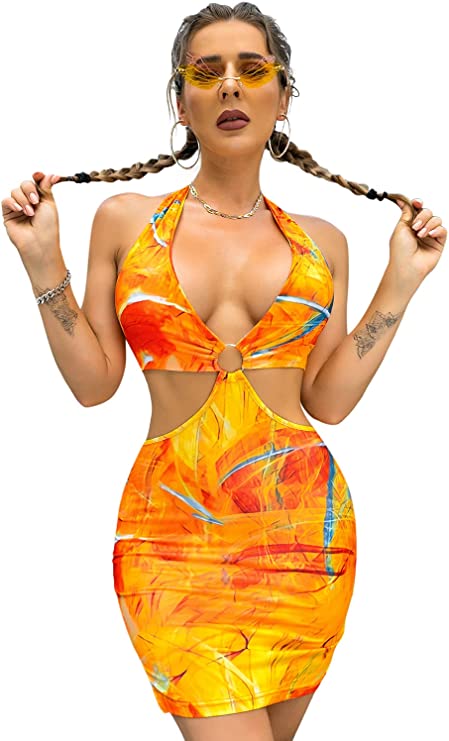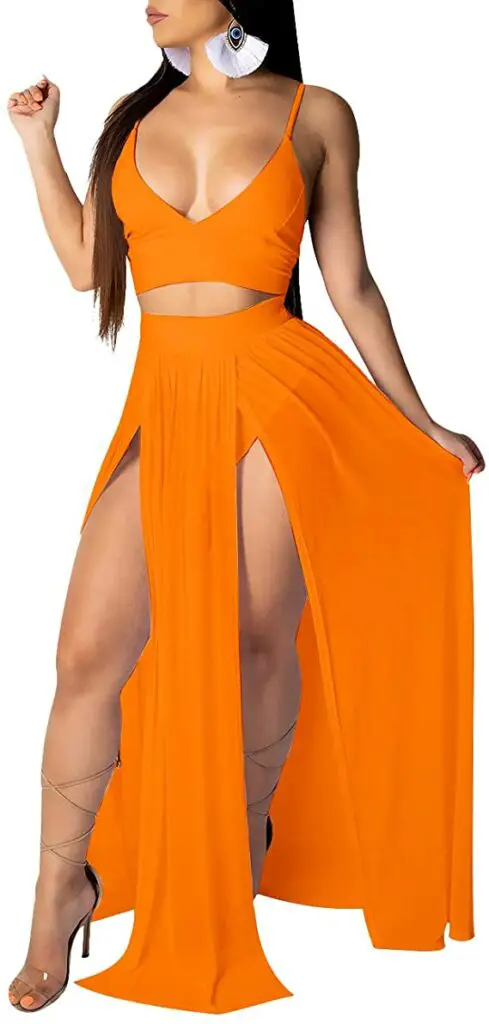 Neon Orange rave outfit Sexy Tie Criss Cross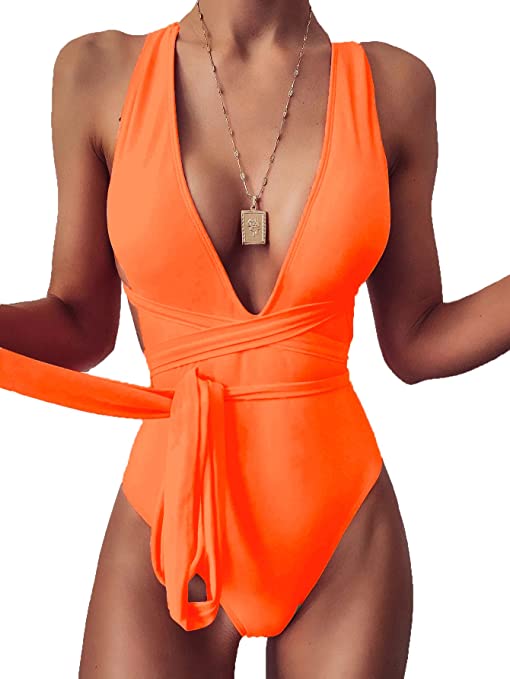 Orange Rave Women One Shoulder Cutout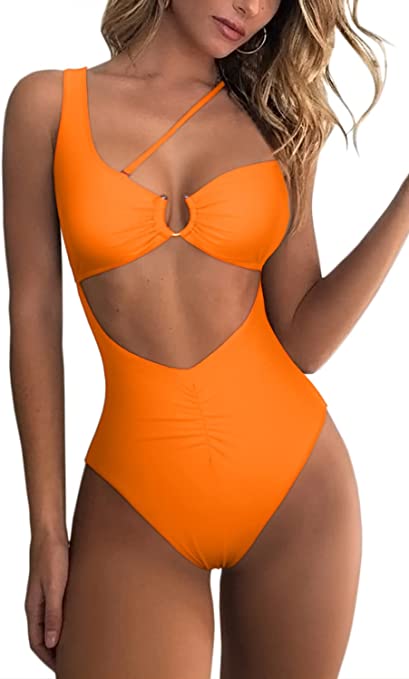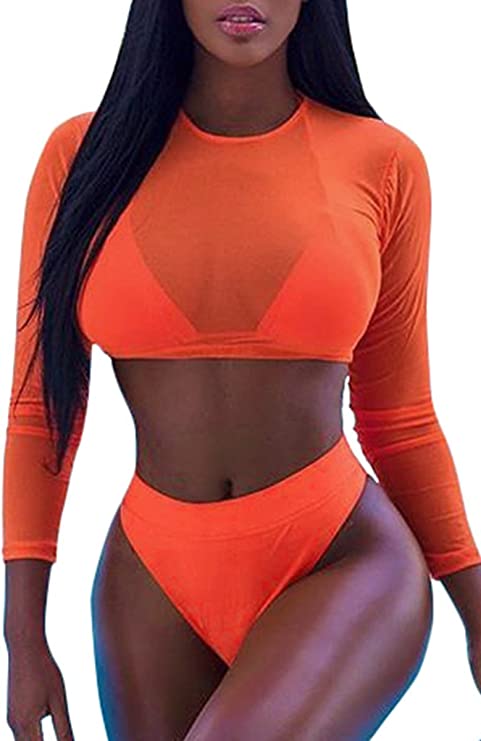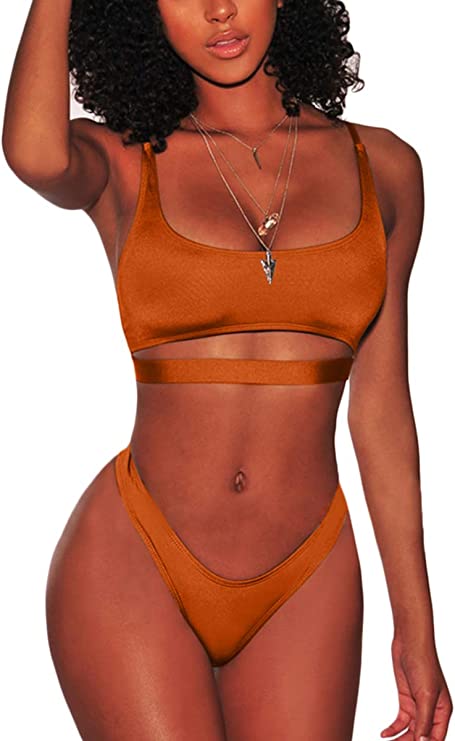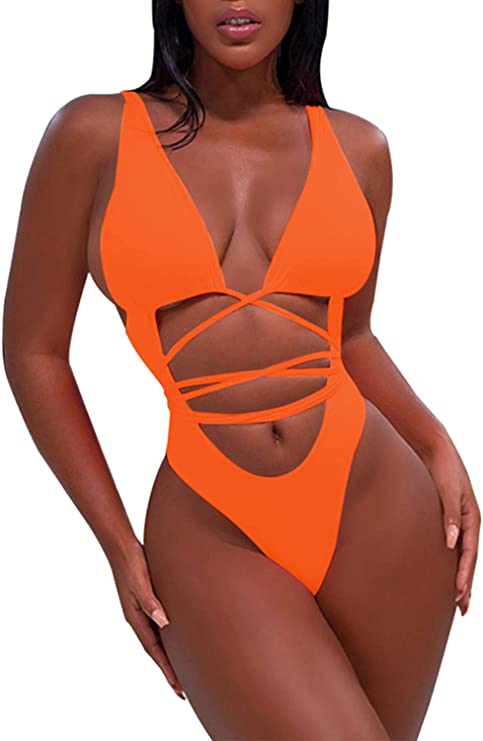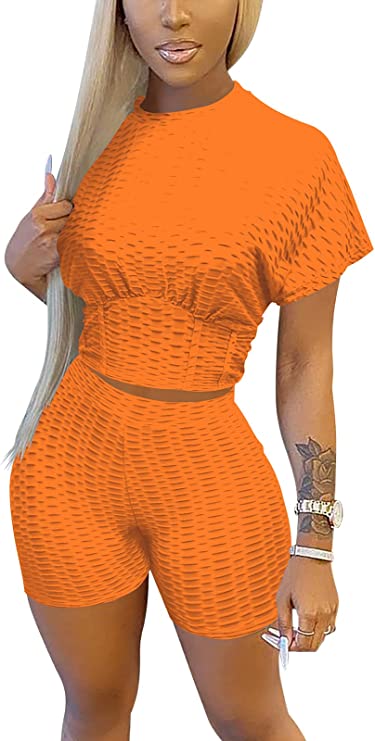 Orange Leggings Tracksuit Sets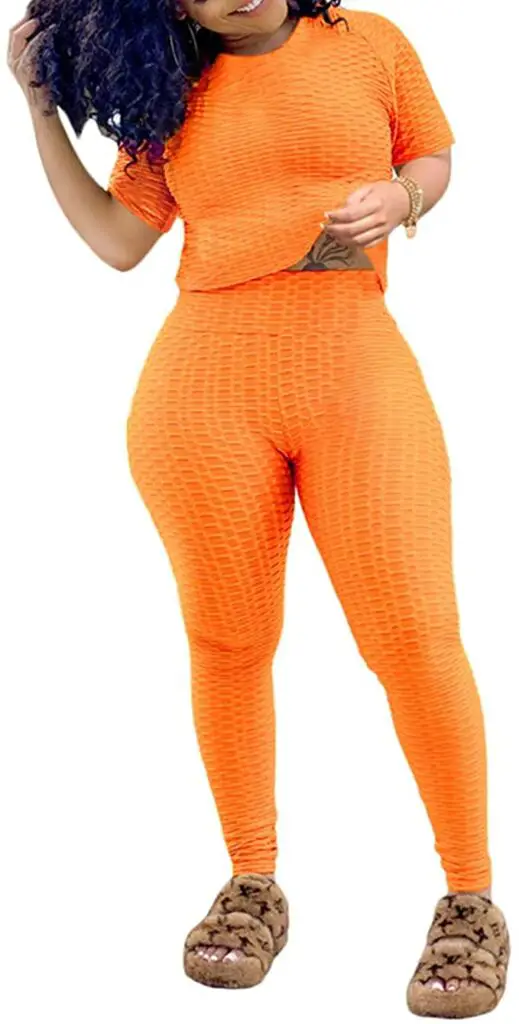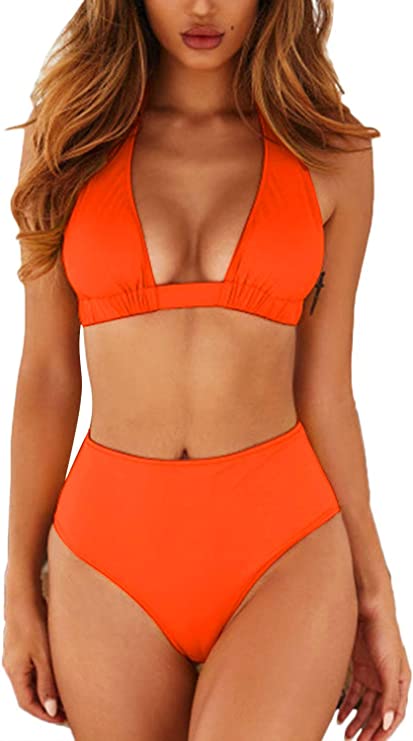 Neon Orange Rave Outfit High Waisted Cheeky 2 Pieces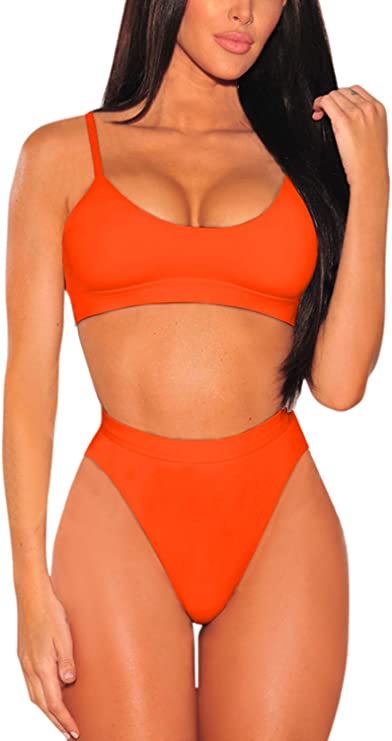 Women's Sexy Reflective 2 Piece
Neon Orange Rave Outfit Bodycon Buckle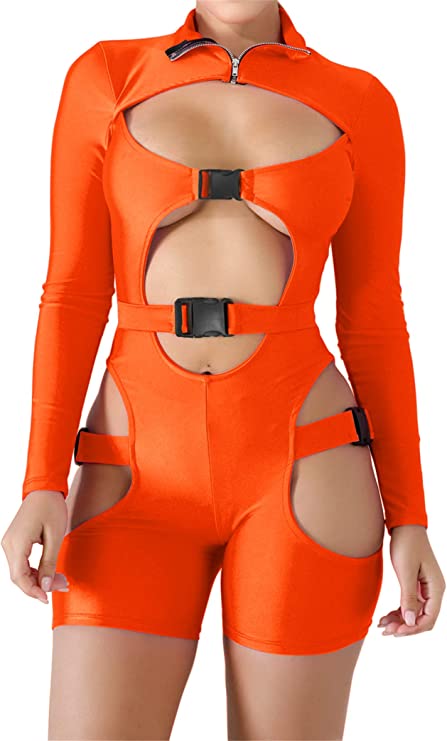 Orange Rave Women 2 Pieces Tracksuit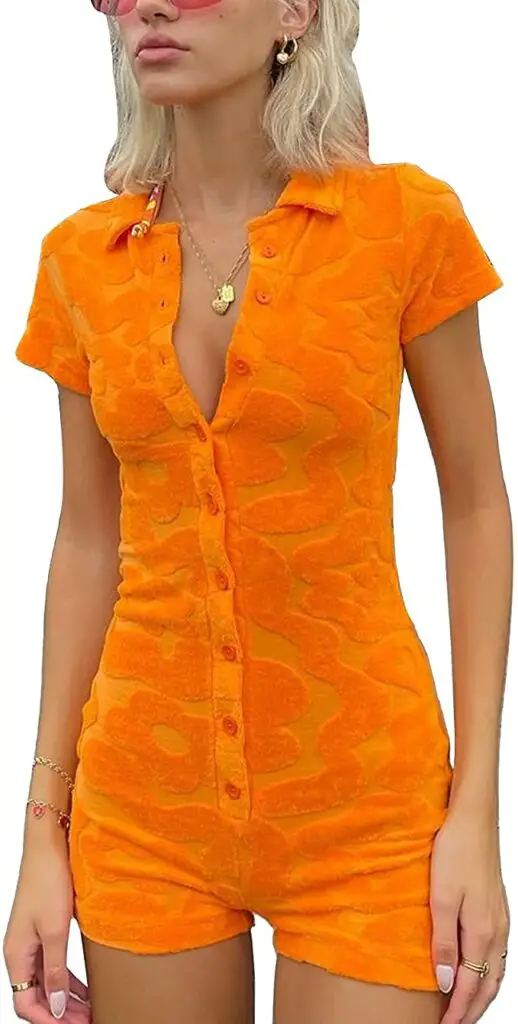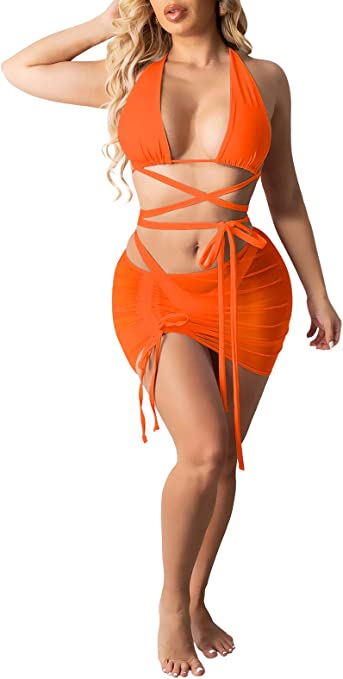 Sexy Sleeveless Tops and Skirt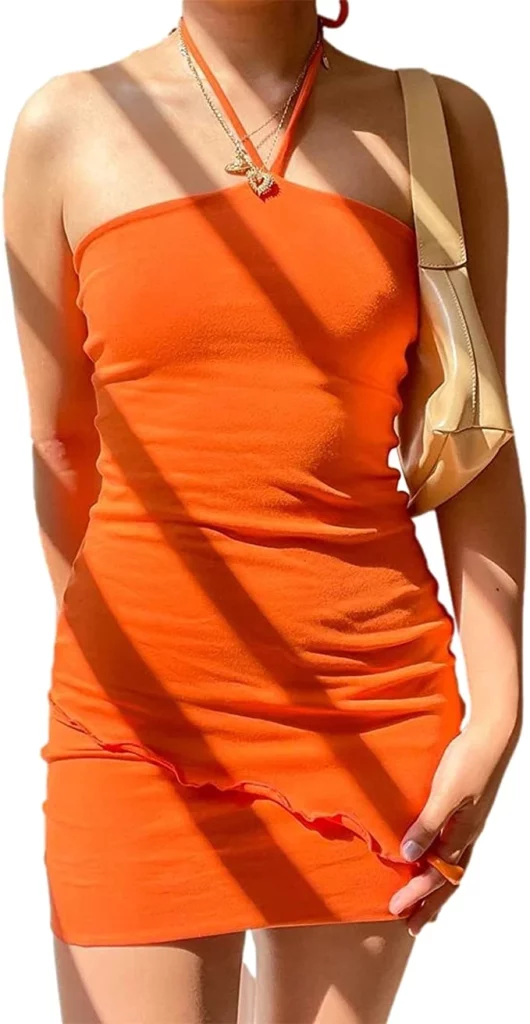 Orange Rave Accessories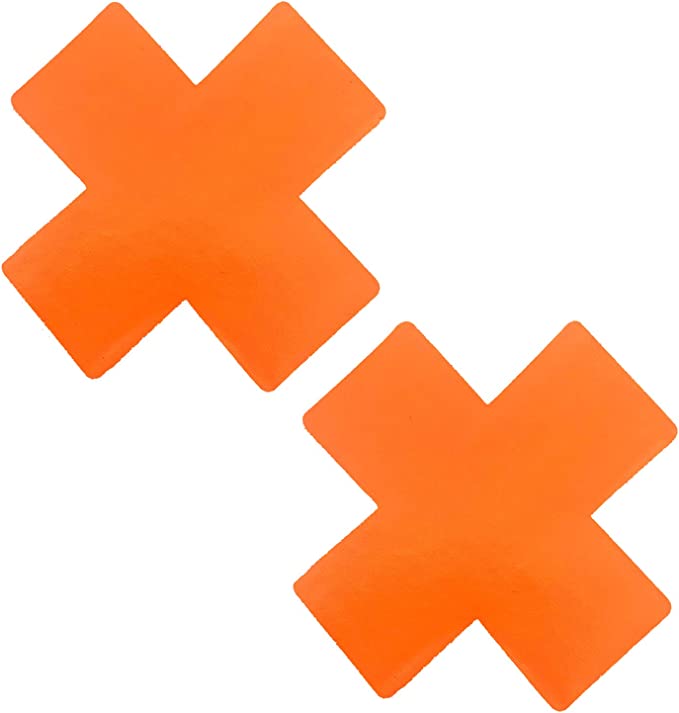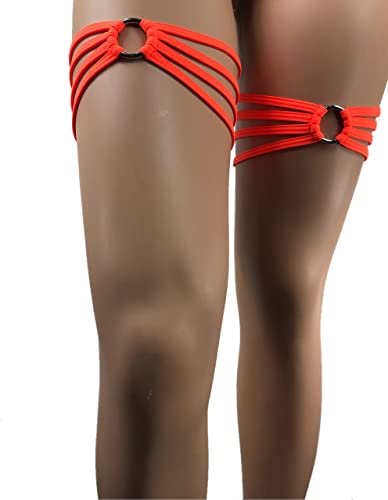 Orange Fishnet Thigh High Stockings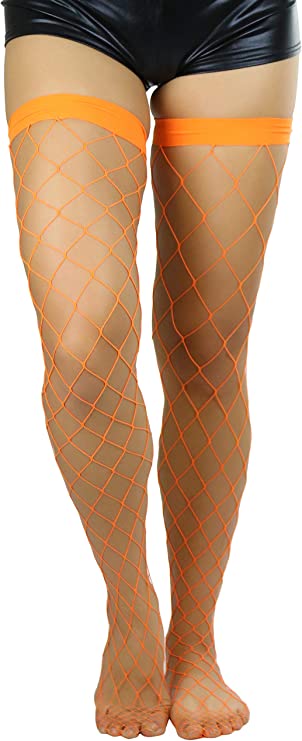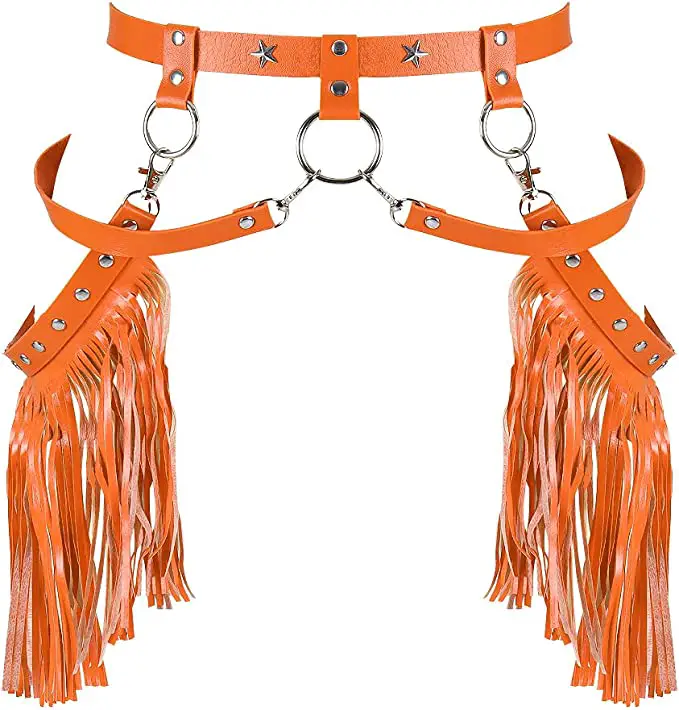 Blacklight Heart Body Stickers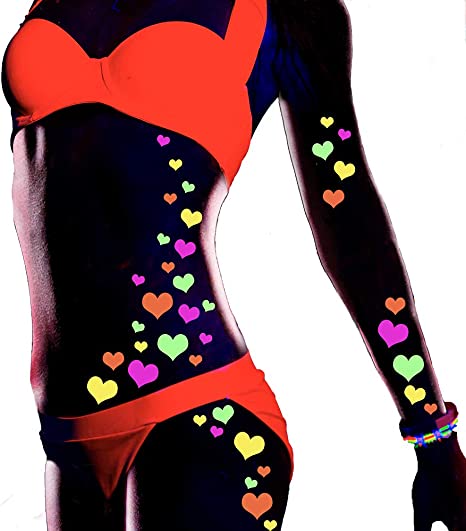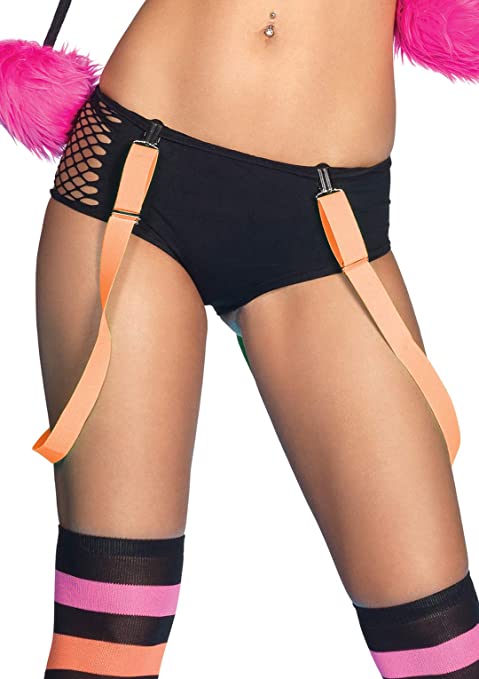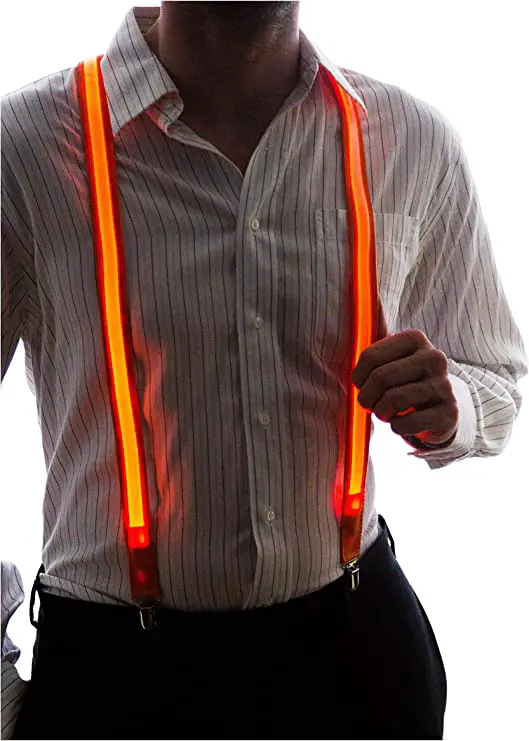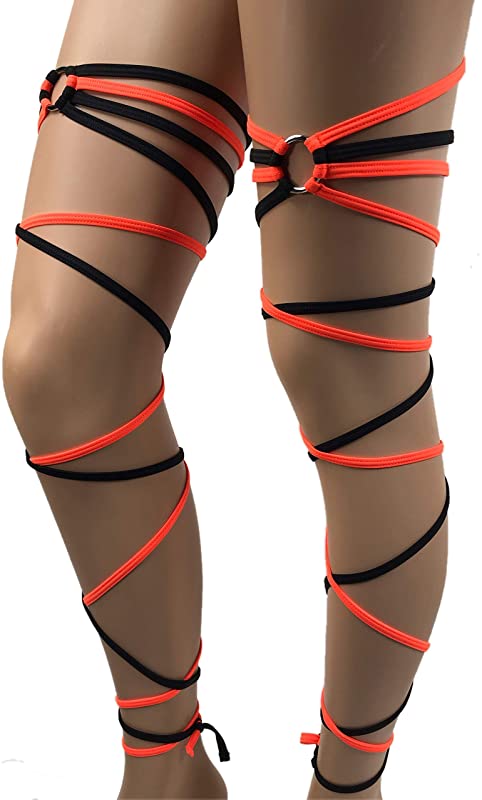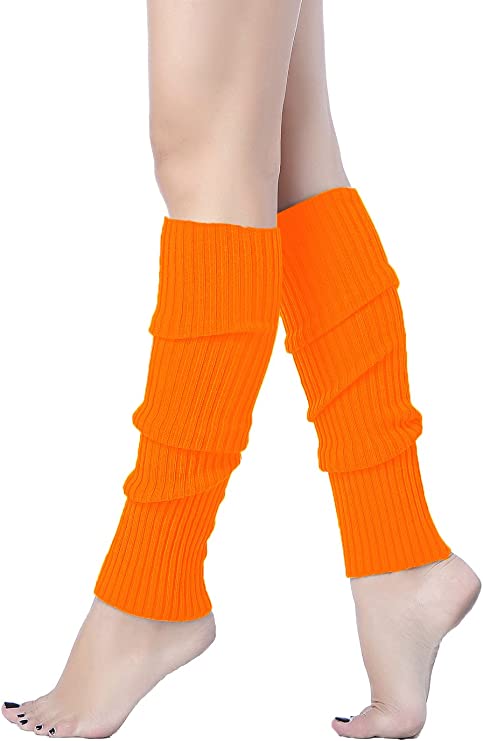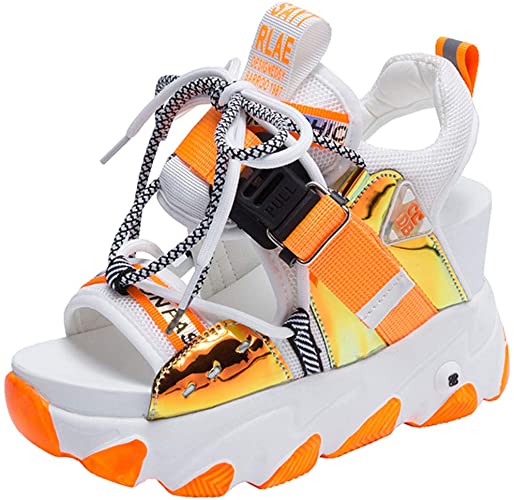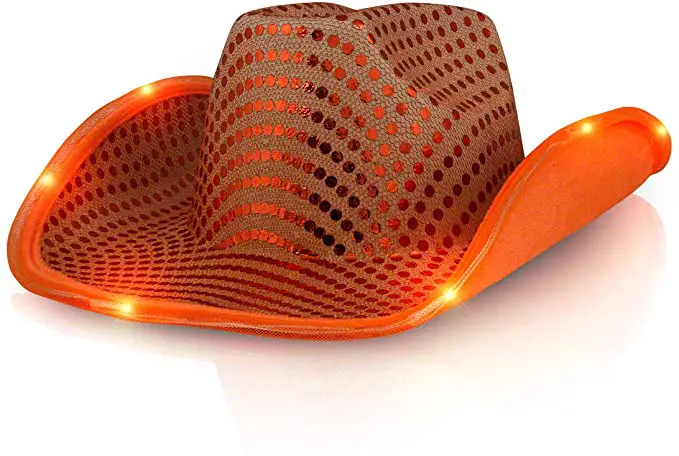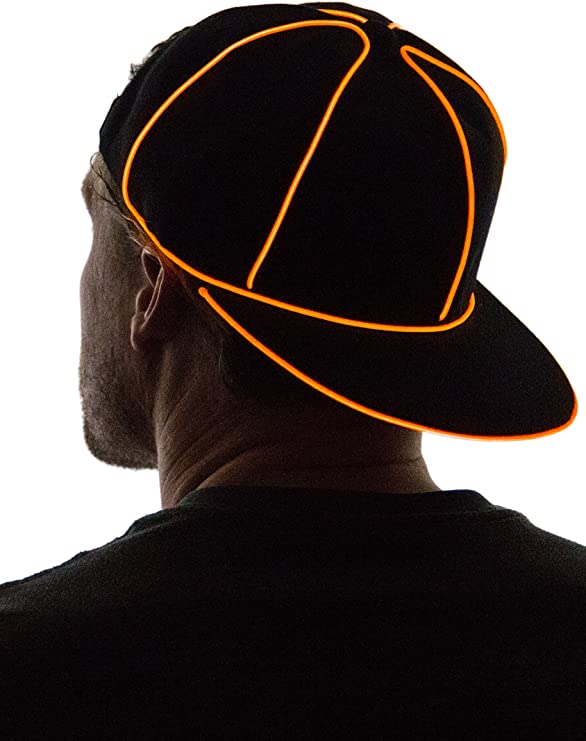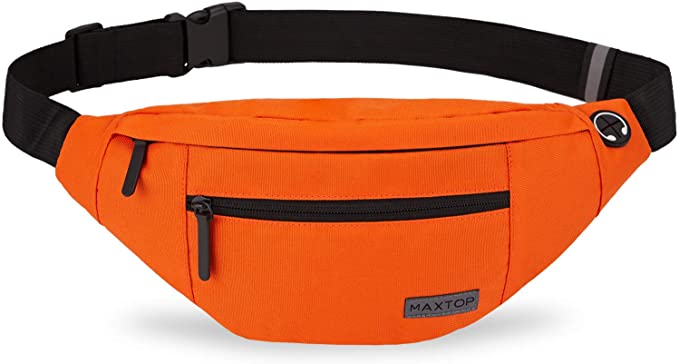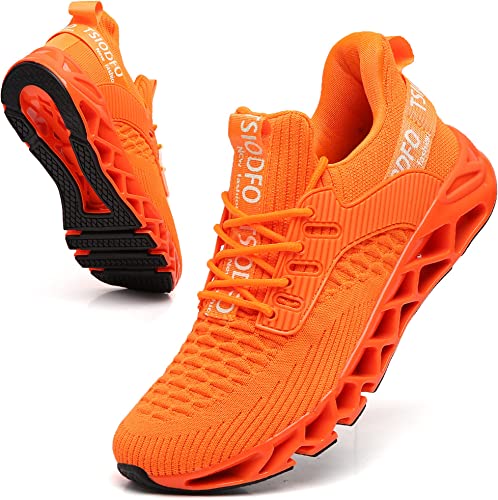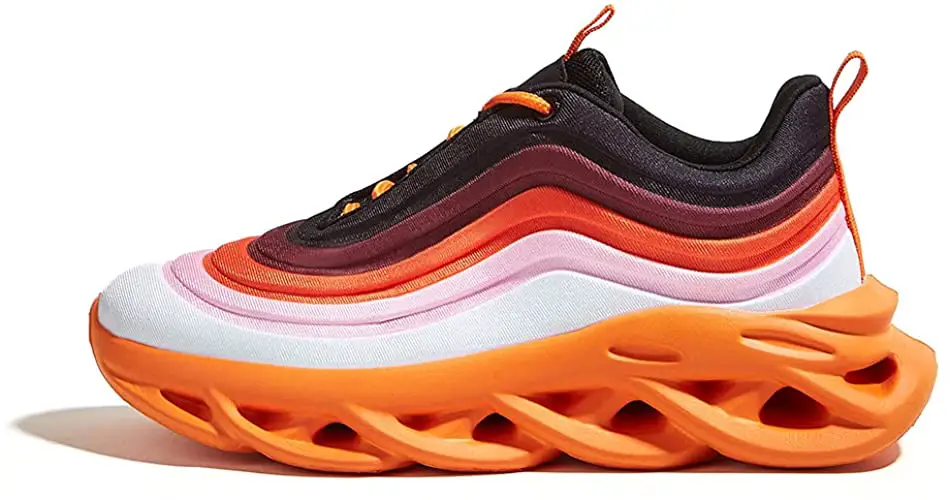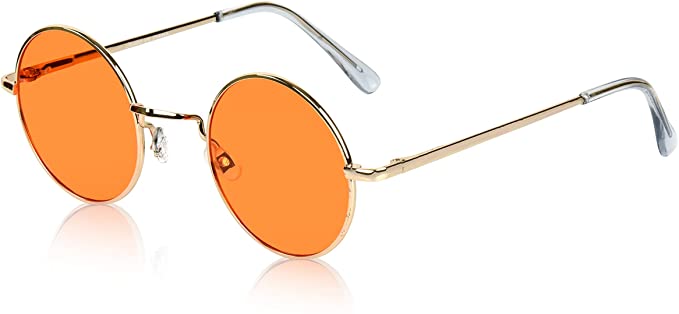 So, whether you're looking for a casual outfit to wear to your next rave or something, even more, edgier, orange is the perfect color.
With a little bit of creativity, it's easy to put together an amazing outfit that will make you stand out from the crowd. Have fun and dance the night away in style!
Note for our fellow followers: we had some feedback on some products that had a shipping country different from their country.
While we think that Amazon, for the customer's sake, should automatically display the best shipping options and change shipping country when possible, make sure the shipping price is not too high.
Even though we are referring only to the top products for you to have the best experience.
We only refer, which means that we are not a United State shop nor a United Kingdom shop (even though we would love it, maybe later).
Also if you are looking for more rave wear and:
We hope that this article helped you or saved you some time in your research.
Have a great event!